Game, set, match: Arum Akom is on a mission to diversify tennis
A recent US study found that fewer than 20 per cent of professional tennis players come from non-white backgrounds. Here in South London, the 22-year-old wants to give a new generation of players their break.
Six tennis courts in a South London park on an uncharacteristically cold April day. The grey drizzle has just turned into pellets of snow and a biting wind is swerving airborne tennis balls off course. This is the daunting scene that I'm watching but, to Arum Akom, things couldn't seem more different.
"These courts are beautiful!" he says, beaming as he surveys the Burgess Park tennis centre after finishing a one-to-one coaching session. ​"They're floodlit so you can play all year round. It's open to the public, it's not a private members' club. All you need is a racket, a ball and, ideally, someone else to play with."
These particular courts in Southwark hold a special place in Akom's heart. He grew up a stone's throw away in Camberwell and has been coming here since he was nine. It's the first place he ever picked up a racket and it's the club that encouraged him to compete and start coaching.
"I live about three minutes away," he explains. ​"My older brother started playing here on Saturday mornings, so my parents made me go to the sessions, too. I've always been sporty. I played football, table tennis, badminton and I was willing to try anything. So I loved the idea of adding another sport to my bow."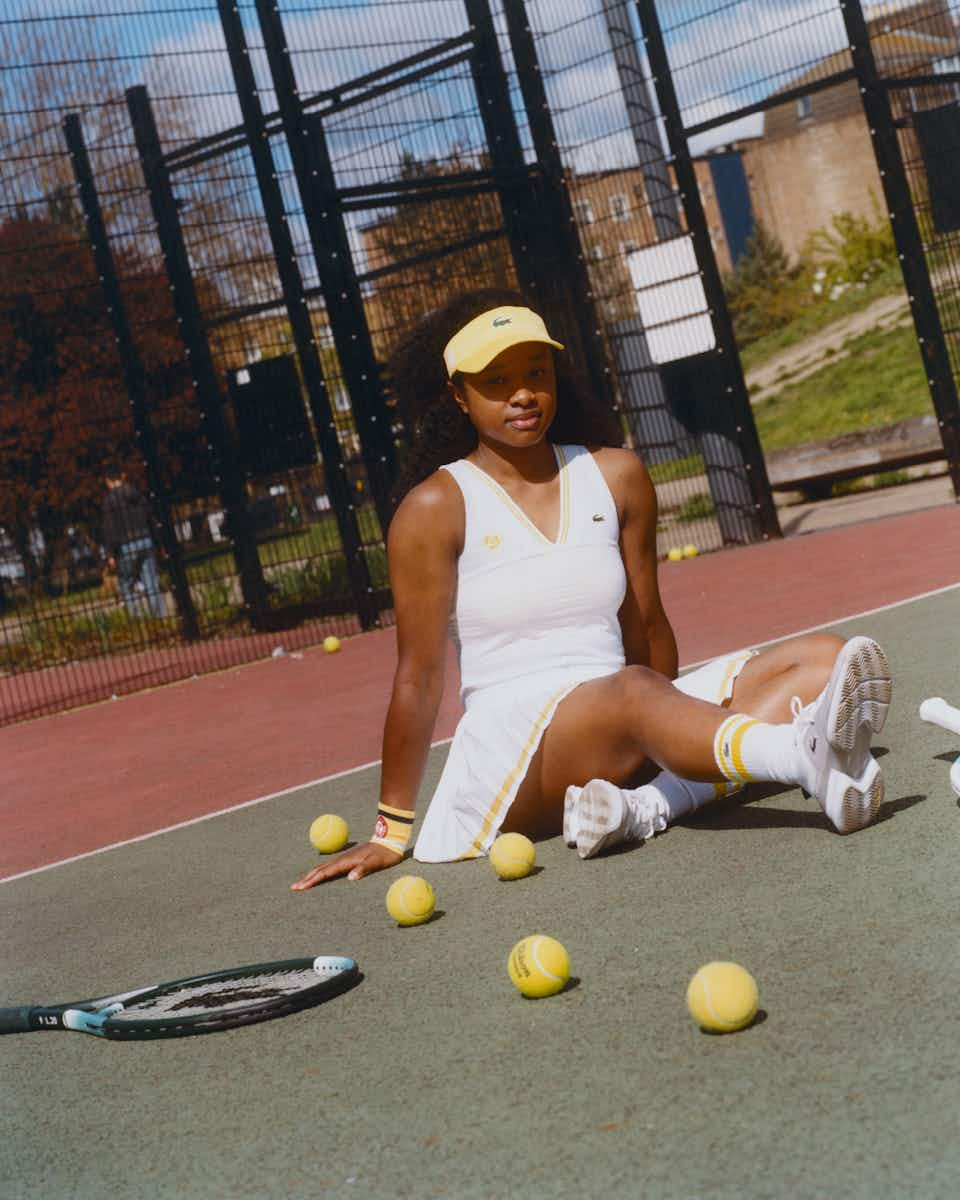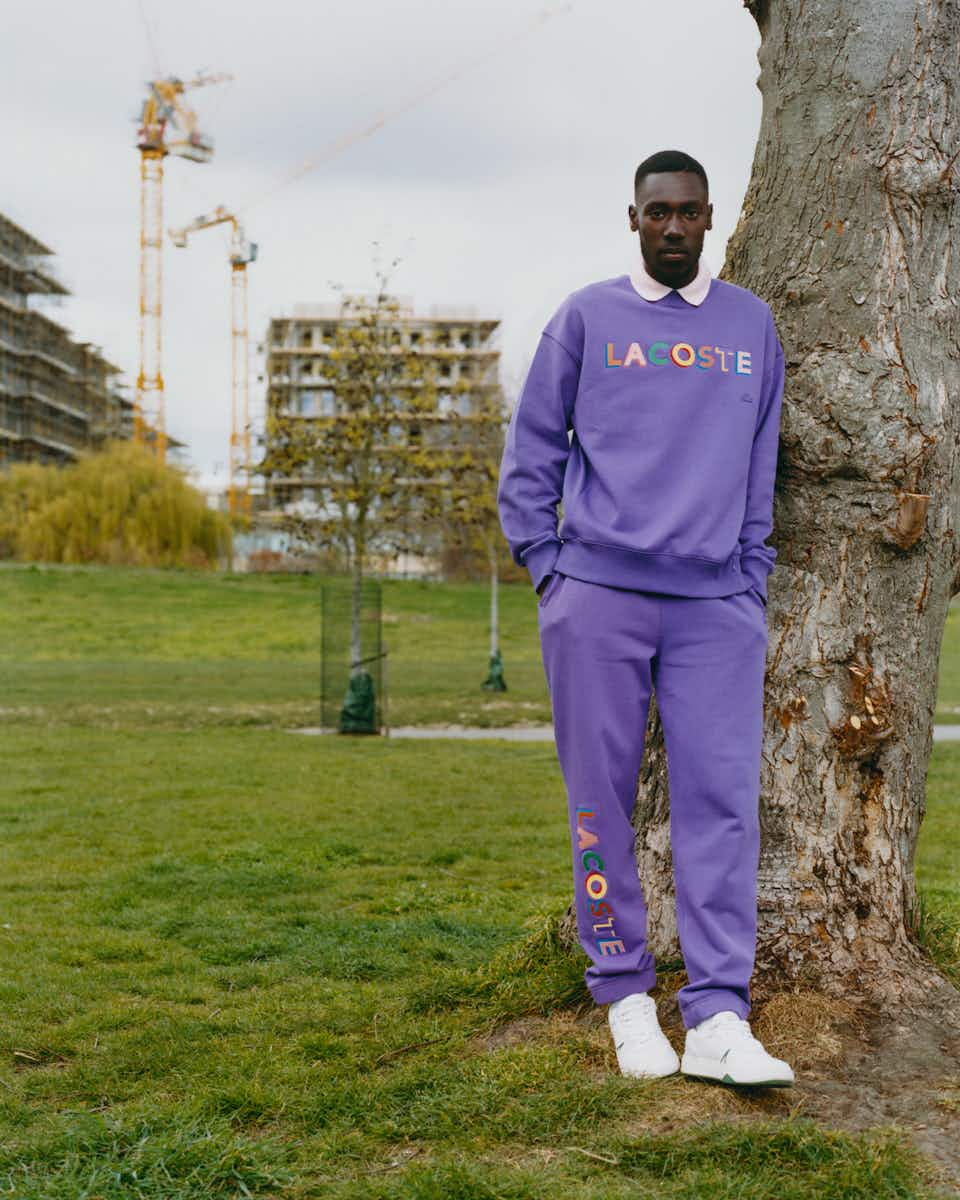 A recent US study found that fewer than 20 per cent of professional tennis players come from non-white backgrounds. But as a young British-Ugandan, Akom, now 22, never felt like he didn't belong on the courts. ​"Some of my friends found it surprising. Growing up we only really saw football, basketball or athletics, so people didn't expect me to play tennis. But there's always been a really broad mix of people at Burgess Park."
Akom began by attending weekly group sessions. ​"Because it was so close [to home], I kept coming back, and when the coaches noticed my development they started to push me. With tennis, as with most things in life, the more you practice the better you get." Soon, Akom was training three times a week. He made friends at the club and quickly fell in love with the sport. So when his coaches encouraged him to start competing, it was a no-brainer.

"It was only when I started competing that I realised [the diversity of Burgess Park] wasn't the case in all clubs," he says. ​"I remember one competition where you could tell everyone was surprised that we played, but [they were] also [surprised about] the level that we played at. They weren't aware that there were good players from this sort of area. I was competing against this kid who was quite well-known – he was the number one seed at the tournament – and he made a comment [about me]: ​'Who is this guy?!' I was playing really well that day and it clearly took him by surprise. I realised he wasn't expecting me to win. Proving him wrong was a nice feeling."
By 15, Akom had become a regular on the junior competition circuit and got his first taste of coaching. ​"The club did a lot for my friends and I. They used to let us play on the courts for free, so we started doing some volunteering in return. During the school holiday camps, we would help out with the younger kids, teaching them basic skills."
Akom discovered he had natural coaching ability and, over the course of the holiday camp, helped young people develop both on and off the court. ​"I've always loved sport and I love helping people. I was seeing kids from the ages of five to 15 following my instructions and seeming really happy with what they were getting out of it. I was only young myself, so I couldn't believe people were looking up to me. They were like me – kids from the local community who had picked up a racket and realised they enjoyed it."

Supported by the club, Akom began his first LTA (formerly the Lawn Tennis Association) coaching course, while continuing to volunteer. Level two and three courses followed and, by the time he was 18, he had passed his final assessments and became an official LTA coach. ​"Coaching naturally started to take over my life. It just made sense that it was the path I was meant to be on."
Last year, he visited his parents' hometown, Kampala, Uganda, and worked with a charity to teach tennis to children living in slums. ​"It was the most fulfilling experience ever," he remembers. ​"These are kids that don't have much, but they brought so much energy and enthusiasm to the sessions."
In person, Akom is warm, disarmingly polite and clearly passionate about his sport and his clients. On the court, he tells me his coaching style is ​"intensive. I always like to push my students one level above. If I see someone doing something within their level, I push them to do more. I want to let them know they have it within themselves."
His goal is to help people get to the top, play professionally and garner international success. Did he ever crave those accolades for himself?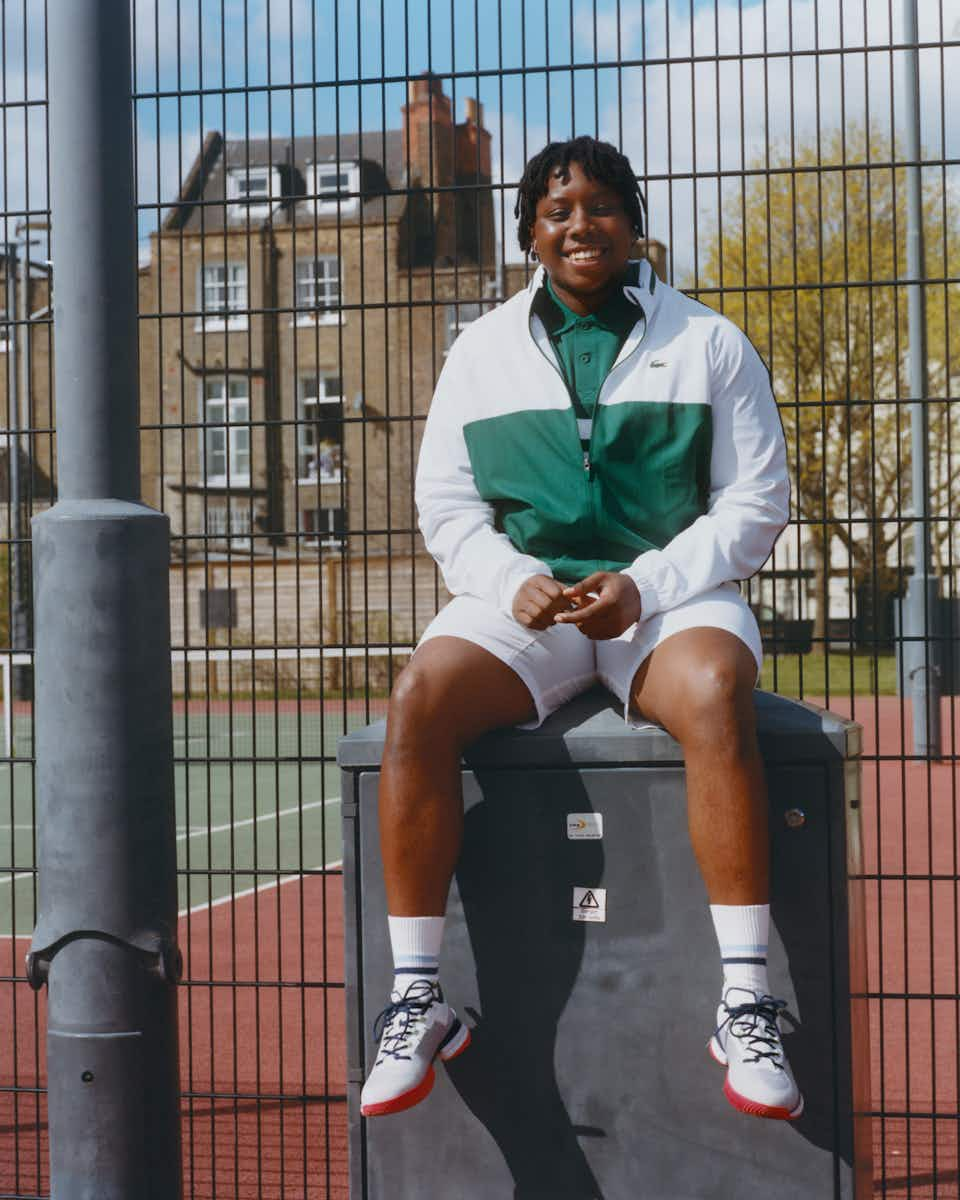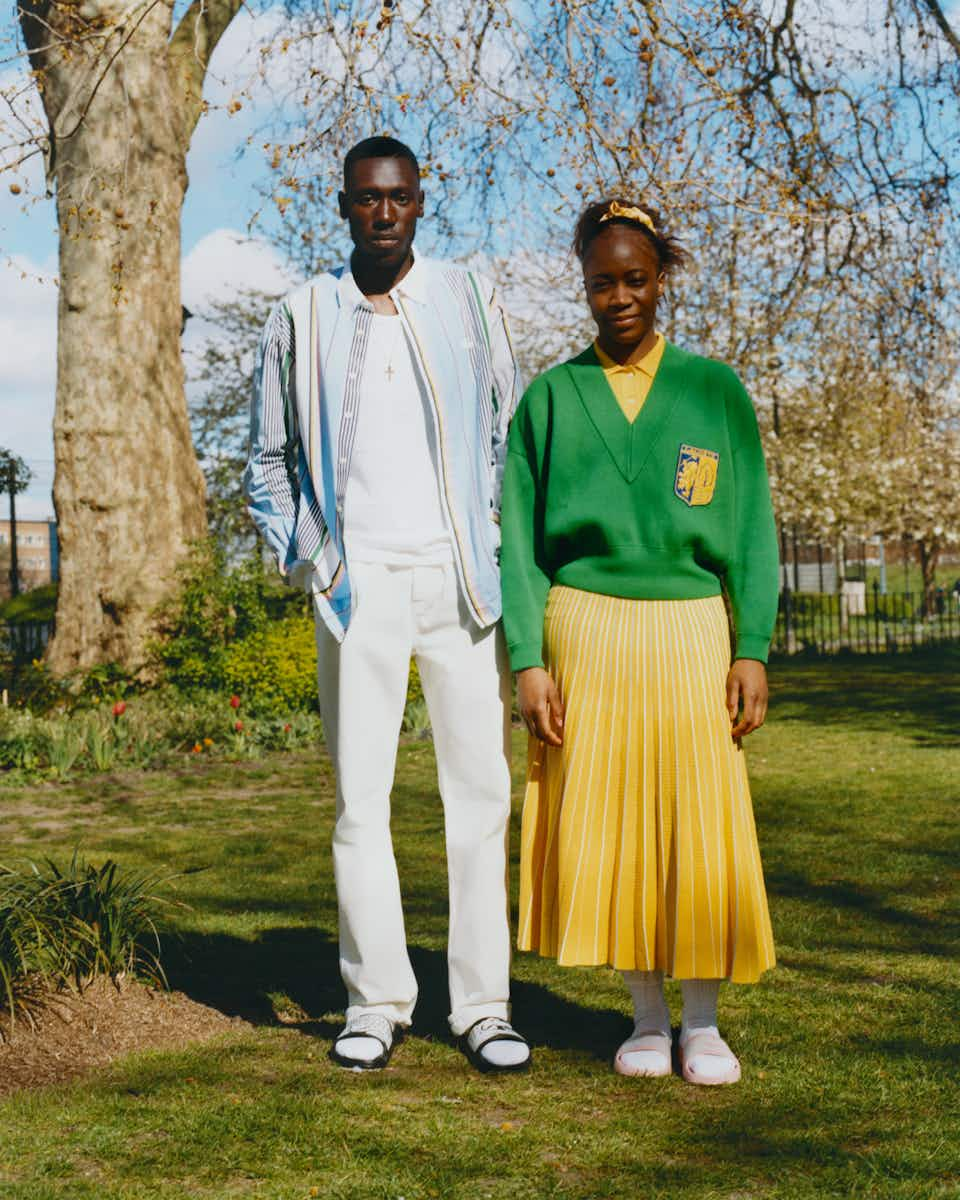 "A lot of people ask me: ​'Don't you want to be a professional tennis player?' I say no because I knew what it was like as a junior. My parents were often busy with work and there was a financial issue for them travelling to watch me at different venues. That's the only struggle I've had with tennis – a big part of my journey has been an independent one. I do still want to keep improving my game, but ultimately my goal is to help others get to the top."
Akom now holds several prominent positions. In addition to teaching at Burgess Park, he is also head coach at the Butterfly Tennis Club, another local club with more than 200 members. It's a real feat, especially considering his age, and Akom is already keen to leave his mark on the club. He's in the process of setting up his own programme. The emphasis will be on finding ambitious young players from a broad cross-section of society. He is committed to making tennis more accessible, is in contact with several local schools, offers free tennis to children within the area and is working on more after-school opportunities such as the LTA's new LTA Youth programme. He also uses Instagram to find new would-be players, encouraging anyone with an interest to contact him and try tennis out.

While Akom is successfully recruiting a new generation of players, I ask if the optics of the sport is discouraging to people from non-white backgrounds. The last time a Black player reached a men's Grand Slam final was the American Mal Washington in 1996, and on the women's side, high-profile players including Serena Williams and Naomi Osaka have spoken out about the racism they have experienced in tennis.
"I think it's the opposite," counters Akom. ​"I think it's something that makes myself and the people around me – other coaches as well as players – more enthusiastic to try and make a change. Because it's not been done yet.
"I think the industry is slowly changing and more and more people who wouldn't have normally picked up a racket are giving it a try," he continues. ​"And they're not just playing, but really pushing themselves to get to a higher level."
In actively seeking out people to try the sport, Akom has become a pioneering champion of diversity in tennis.
"That wasn't always my mindset," he acknowledges. ​"But as I've grown and developed as a person, it's something that I've tried to instil within my coaching. I want to help others, and I've realised the importance of getting as many people as I can into this sport."
Grooming: Roger Cho
Photographer's assistant: Sam Wright
Stylist's assistant: Dan Richardson
Grooming assistant: Aimee Joyce


More like this