Lost and found (art) with Racheal Crowther
The artist, who has worked with ICA, Peak Gallery and was awarded a spot at the Royal Academy, takes the crap you tip and turns it into proper works of art. Humorous, sensitive, and always irreverent, Crowther is set to be BritArt's Next Big Thing.
Racheal Crowther remembers getting into art when she was about three years old. Back then, her mum had just started an art foundation course at Manchester Metropolitan often leaving equipment around the house. A paintbrush here, a bottle of acrylic there… naturally she was encouraged to get stuck in.
"I remember this phase when I would only ever draw myself with antlers, because I wanted to be a reindeer when I grew up," the 29-year-old artist remembers. ​"My favourite was this drawing I did of myself with antlers receiving a Holy Communion."
These days, those drawings – which she's kept hold of – are incorporated into her documentary-driven mixed-media work. Often humorous, at times painful, always with a slap of irreverence, Crowther captures specific feelings, tensions and narratives, repackaging them into installations, films and photographs. Within she explores themes like loneliness, abandonment, fractious domesticity, childhood and class divide.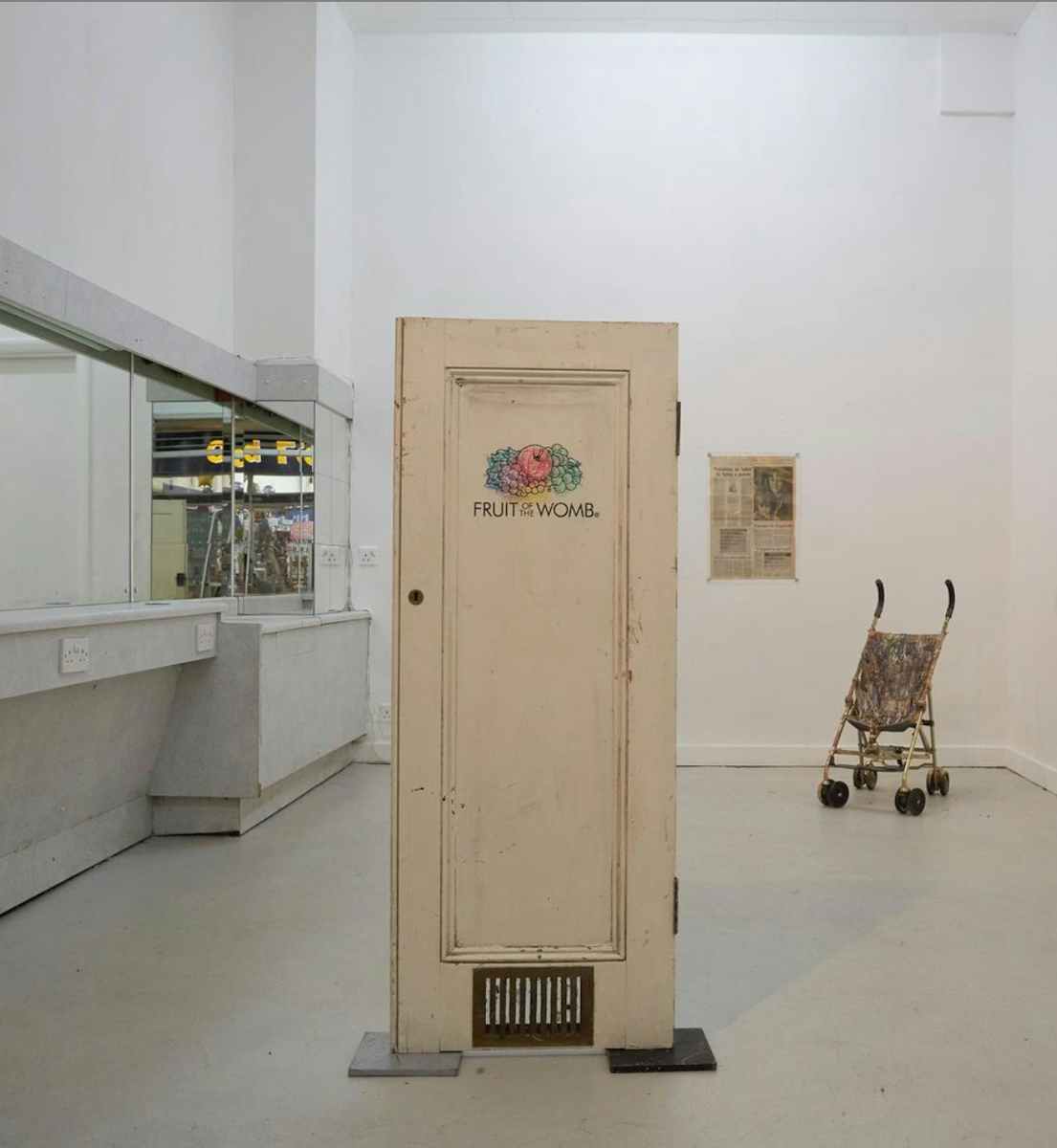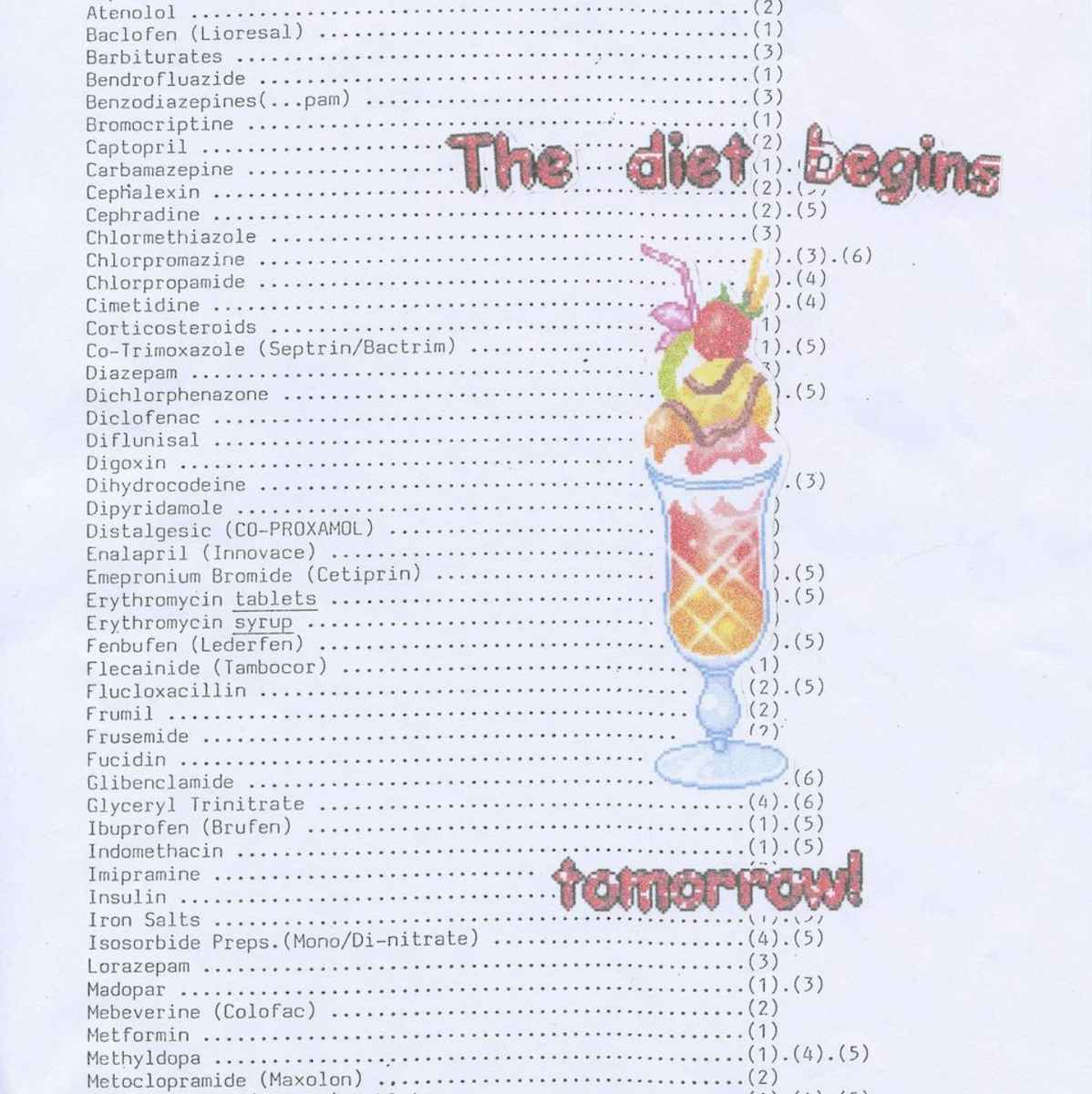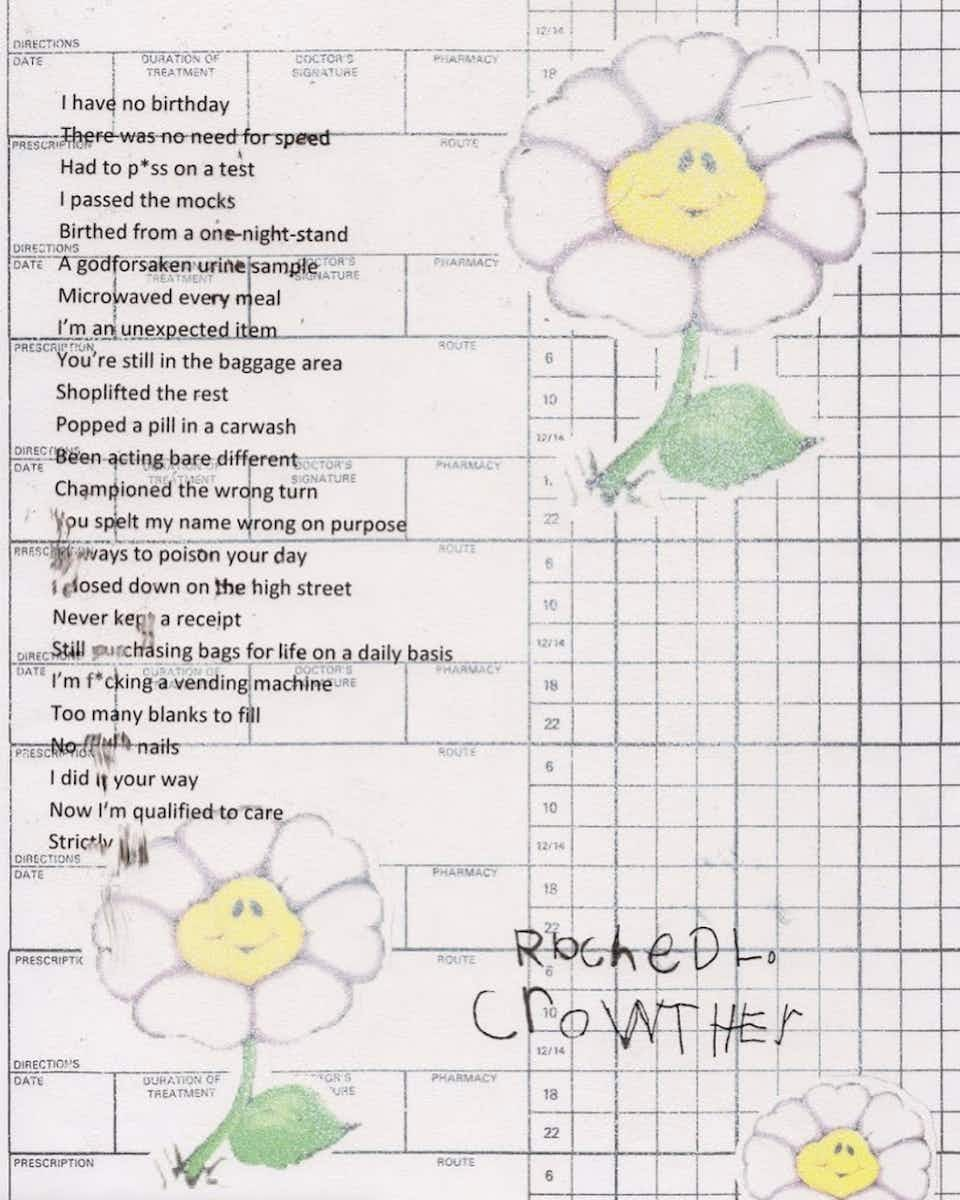 Nothing is trash for the artist. She eschews throwaway culture by plastering old conversations, emails, texts and screenshots with pieces like an ex-boyfriend's used T‑shirt. She's even dragged out her dusty laptop to collate a decades worth of personal texts, images and drawings to display them in a scrapbook – all to illustrate our interest in sex and the illusion of luxury and commercial desire. ​"It seemed like an appropriate send-off," she adds.
Her playful take on teenage pregnancy made up a part of an installation for her solo exhibition at the now-closed independent Peak Gallery. The main event featured a door she'd found on the street, with ​"everybodys stupid so is mummy" written across it. Above, a screenprinted bootleg version of the everpresent Fruit of the Loom logo adapted to Fruit of the Womb.

"If we see something bashed, scuffed, worn or disregarded, we make assumptions," she says. ​"We consider its value. What happened? What went wrong? It's interesting using found objects – you can work with the already existing manifestations of neglect, abandonment, or something which was loved but no longer needed. I'm drawn to the eeriness of that."
In her spare time, Crowther usually finds herself at home watching documentaries, favouring real life stories over fantasy – a common thread in her punchy work. And over the weekends? You could probably find her exploring abandoned buildings, investigating, collating, collecting and documenting hidden meanings in the shit we leave behind.
"When I used to live in Deptford [south east London], I'd catch up with one of the market stall owners who specialised in clearing houses of the recently deceased," she says. ​"I always found it a bit depressing that someone's livelihood could be reduced to a 5p box of assorted bric-a-brac…"
Last year, Crowther's work was picked up by the Royal Academy of Arts, awarding her a spot on their prestigious postgraduate programme. Due to COVID, it's been pushed back a year. Now she wants to reshift the narrative of who, or what, an artist is in 2021, using her position to fight back against stereotypes of upper-class institutions with posh accents.
"It's easy to misread the situation when you're presenting or being presented as an artist," she says. ​"I come from a working-class background, always had to have a job alongside anything I do. I've lived alone since I was 15, so I don't get hand-outs, or have parental support. I've always had to work for my keep."
"I see a formulaic pattern emerging: go to uni, graduate, intern, hopefully get a job. All of that is expensive – people expect you to work for free in the creative industry."
Currently, she's balancing her practice while working full-time as a support worker for a charity aiding young, gang-affected women, often victims and survivors of racial abuse, domestic violence, gang violence, rape, addiction and poverty. ​"I think there are an abundance of issues in the world right now which feel way bigger than art," she says.
But over the past year, Crowther, like many, has been inspired by the politics and pandemic. With the emotional connection and sensitive response she's poured into her past work, it'd be no surprise to see our collective anxieties revealed in her work pretty soon – with a pinch of quick wit, of course.
"I can only speak on the issues I've seen or have come into contact with," she says. ​"But the need for change has been highlighted more than ever."


More like this