Spike Island: free love, baggy jeans and Madchester
The Stone Roses' mythologised 1990 event up North was the totem of a youth movement. Here, we chat to photographer Patrick Harrison, who shot a spread for THE FACE at the turn of the decade.

On 27th May 1990, The Stone Roses played their seminal gig to 30,000 spaced-out revellers at Spike Island – a man-made island in Halton, north-west England. It was the turn of the decade, the UK's acid house era was three years deep, and the Roses – who'd released their debut self-titled album a year earlier – were superstars.
Sonically, 1990 was ushered in by the hypnotic, psychedelic sounds of bands like the Happy Mondays, the Charlatans and, of course, the Roses, who were merging indie rock with danceable grooves and the pulsating sounds of acid house. With DJs like Paul Oakenfold and The Haçienda's Dave Haslam on the line-up, Spike Island was a cultural explosion of Es, baggy jeans, killer moves, sweat stains and pure hedonism.
Over the years, rumours long-circulated that full-length footage of the event exists. Well, sadly, it doesn't – there are only short, grainy clips on YouTube. But relics of the past are there for the taking: THE FACE, under Sheryl Garratt's editorship, published a story titled The 3rd Summer of Love, featuring photographs by Dave Swindells, Juergen Teller and Patrick Harrison. After a few searches on Google, you'll be met with a deep-dive of sweaty kids and big T‑shirts, clinging onto Gen‑Z Instagram accounts for sartorial points of reference.
But now, the first proper comprehensive photobook of the event is being published by IDEA. Titled Spike Island, its 167-pages document the seismic shift of free love, free reign and youth turning their backs on the consumerism of the ​'80s and looking forward to a brand new decade.
Harrison, who was a newly emerging photographer at the time, was sent to snap away for THE FACE, piling into a minibus with the team and heading North. Below, we ask him of his experience at one of the greatest British music events – ever.
Patrick, how did you end up at Spike Island?
I'd been very lucky and had been shooting for THE FACE for just over a year – portraits and reportage stories. A couple of months earlier, I'd shot a story on London v Manchester which was street and club scene photography, so the Spike Island shoot followed this up nicely as we wanted to shoot the crowd in an upfront and approachable way. I studied at Manchester Polytechnic with Pat Glover who was the designer working with art director Phil Bicker so that was a great way in. Phil knew exactly what he wanted from the shoot: effortless shots of the crowd lost in the event, and I looked to capture that.

I read that you and THE FACE team were crammed into a minibus. How was the journey?
It was fun! A road trip with your mates, it's always good for a laugh, right?

What was THE FACE lot like back then?
They were great. Sheryl Garratt, the editor, was there, always enthusiastic and looking to spot the next thing to feature. We were all a similar age and into similar stuff. Looking back, it never actually felt like work. It doesn't when you're all really into what you're doing.

What was the general feeling at Spike Island?
There was a definite buzz of anticipation early on. The T‑shirt-clad fans were all really up for it – there were so many T‑shirts and bucket hats. For a lot of them, it must have been their first big gig, a real coming together. The slightly cooler, older crowd was there for the vibe, too. There was lots of waiting around, people asleep and chilling out for hours, but when the sun went down and the DJs started their sets the whole place came alive.

What was the crowd like while you were shooting them? Were they up for having their pictures taken?
Yes, definitely. I only remember positive reactions. Everyone knew about THE FACE and wanted to be in it. It was before mobile phones and few people had cameras there, so I guess it felt special and everyone had something to say.
Being there, did it feel like a pivotal moment for youth culture?
It was great to be there, I was into the music and loved taking pictures. I think the spirit and the passion of the whole Madchester scene was a pivotal moment and had a really strong identity as it came from the North West. Looking back on it, you can see how influential it was. But when you're there and into it, it just feels right – like the best times. The blending of indie bands with dance music was really exciting. The lines between the different music tribes were being blurred for the first time, which was really positive and something we take for granted now.

Looking forward, do you reckon something similar could happen for this generation?
Spike Island was pre-internet and pre-social media, so to get 30,000 people together was really something. A coming together moment now could potentially be bigger and after lockdown, for sure. I think we're all ready for another Summer of Love.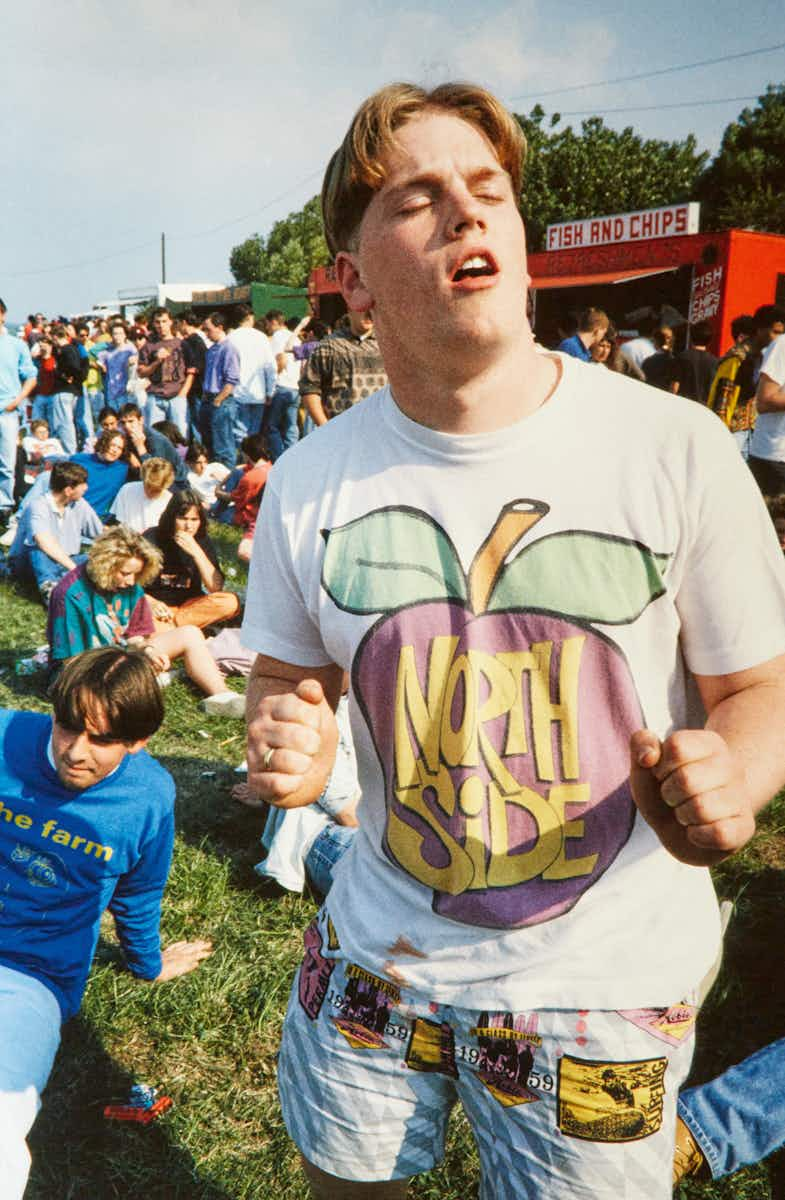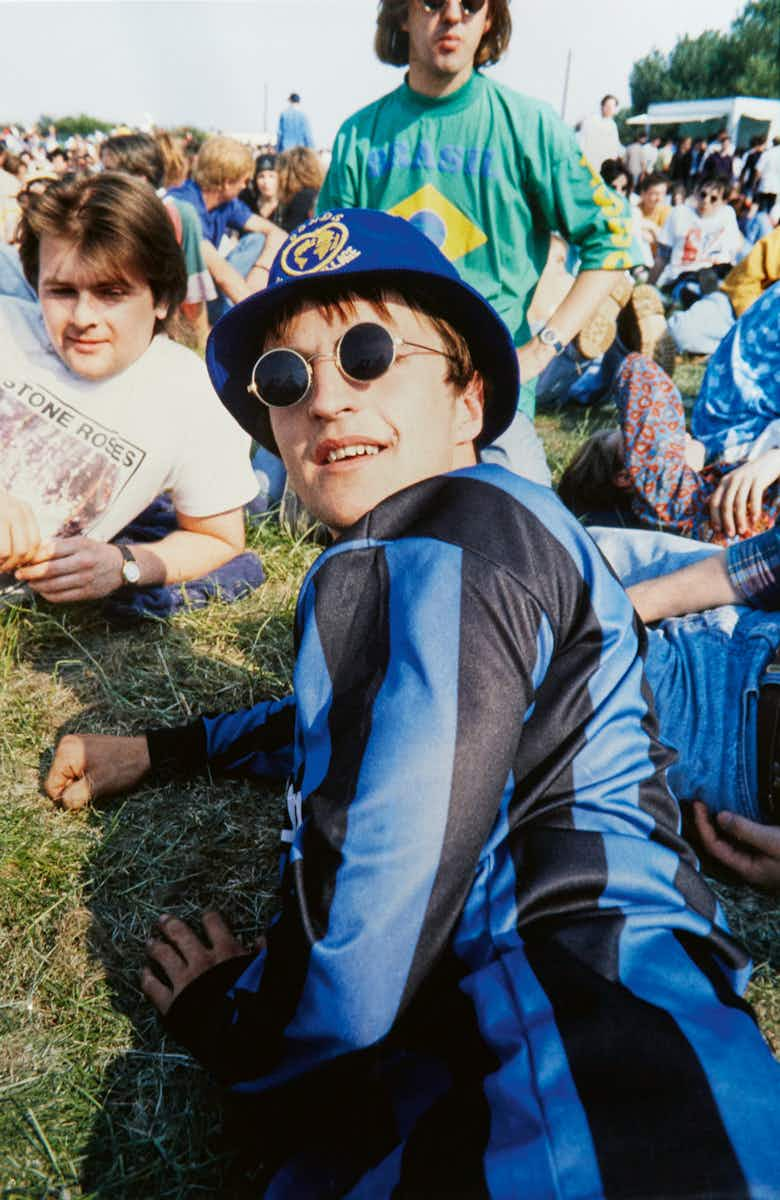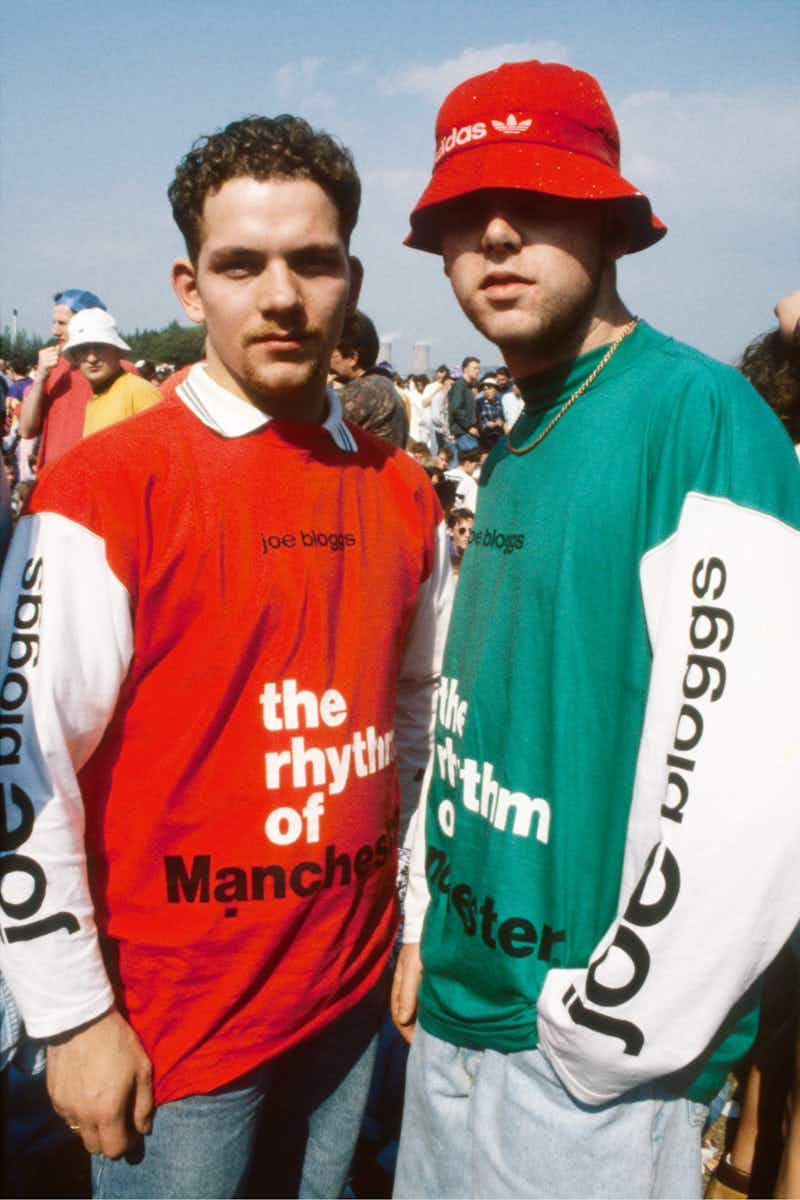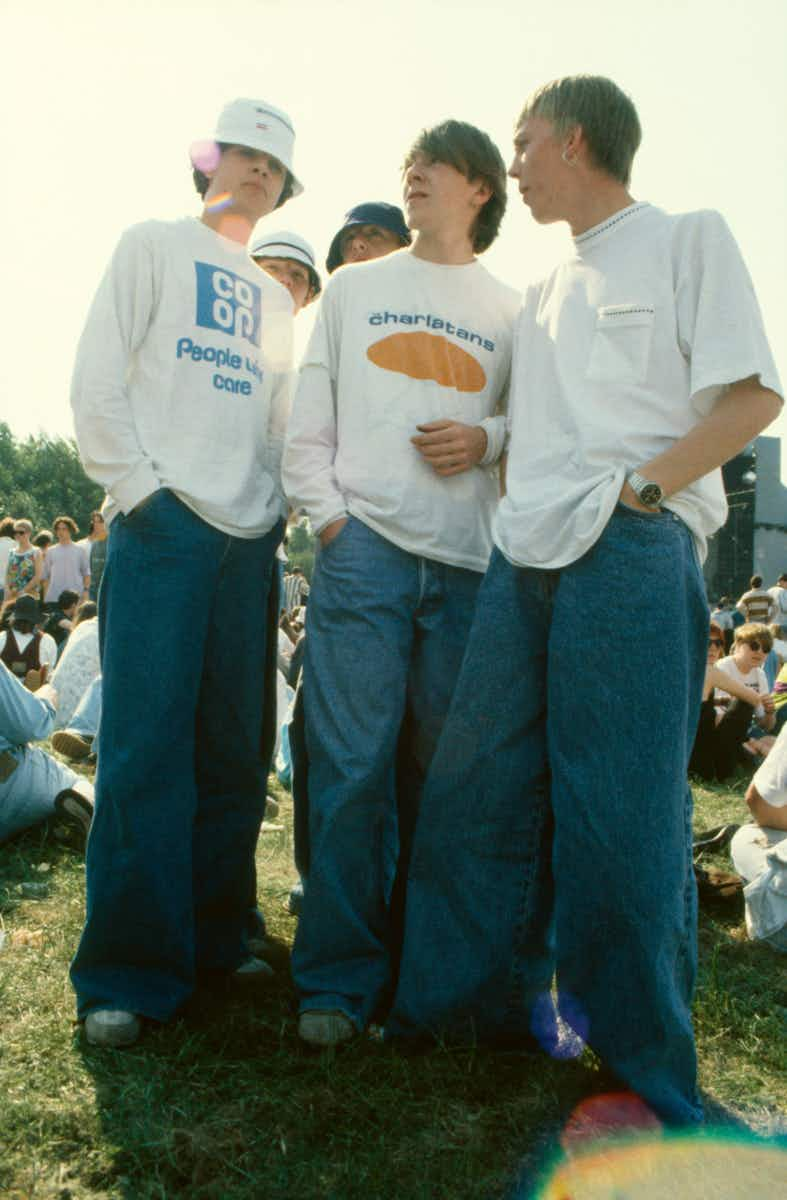 More like this