In photos: Kanye West's DONDA event in Chicago

A marriage, bible references and a house that went up in flames. Alongside previewing new versions of the album's songs, Kanye was joined by artists such as Shenseea, Westside Gunn, DaBaby and Marilyn Manson.
Last night (26/​08/​21), THE FACE attended Kanye West's third listening party for DONDA in Chicago.

At the centre of the Soldier Field venue was a church-like building, which is thought to have been inspired by Kanye's childhood home in Chicago. Black SUVs and masked performers circled the house throughout the playback.

At one point, Kanye walked out the house while engulfed in flames. At the end of the show, he stood face-to-face with a woman in a Balenciaga bridal gown and removed his mask and smiled. The woman's face remained obscured by her veil, although it is believed that it was Kim Kardashian.

The version of the album Kanye played featured some notable differences from the second playback in Atlanta, which took place earlier this month. Verses from Chris Brown, Kid Cudi, and The Lox have been cut and a new version of the song rumoured to be called Jail features DaBaby in place of Jay‑Z. A new song which samples Ms. Lauryn Hill's classic track Doo Wop (That Thing) was also previewed.

Both Jamaican dancehall artist Shenseea and Griselda rapper Westide Gunn appear on the album, and were present on the steps of the house alongside DaBaby, Travis Scott, Don Toliver, Larry Hoover Jr. and Chicago artist Rooga.

Marilyn Manson made an appearance during the performance. Manson has recently been accused of assault and abuse by multiple women. He is currently facing four different sexual assault lawsuits.

As of yet, the DONDA album still hasn't been released. Will we ever see Kanye's new album? Who knows, but at this point, it's hard not to think that each listening party and the couple's reunion isn't just a PR stunt to stir up more hype. Either way, we're here for it and waiting patiently.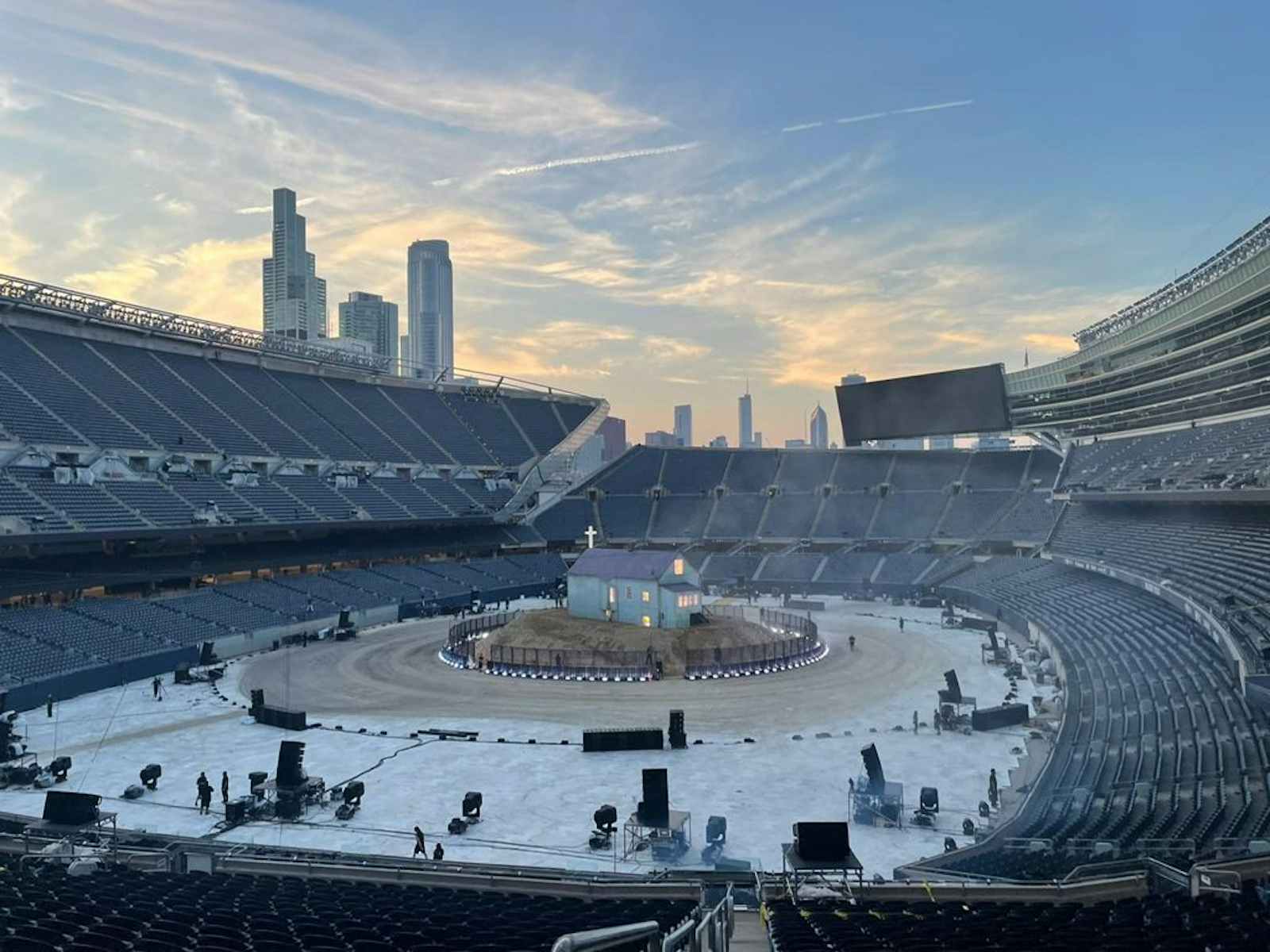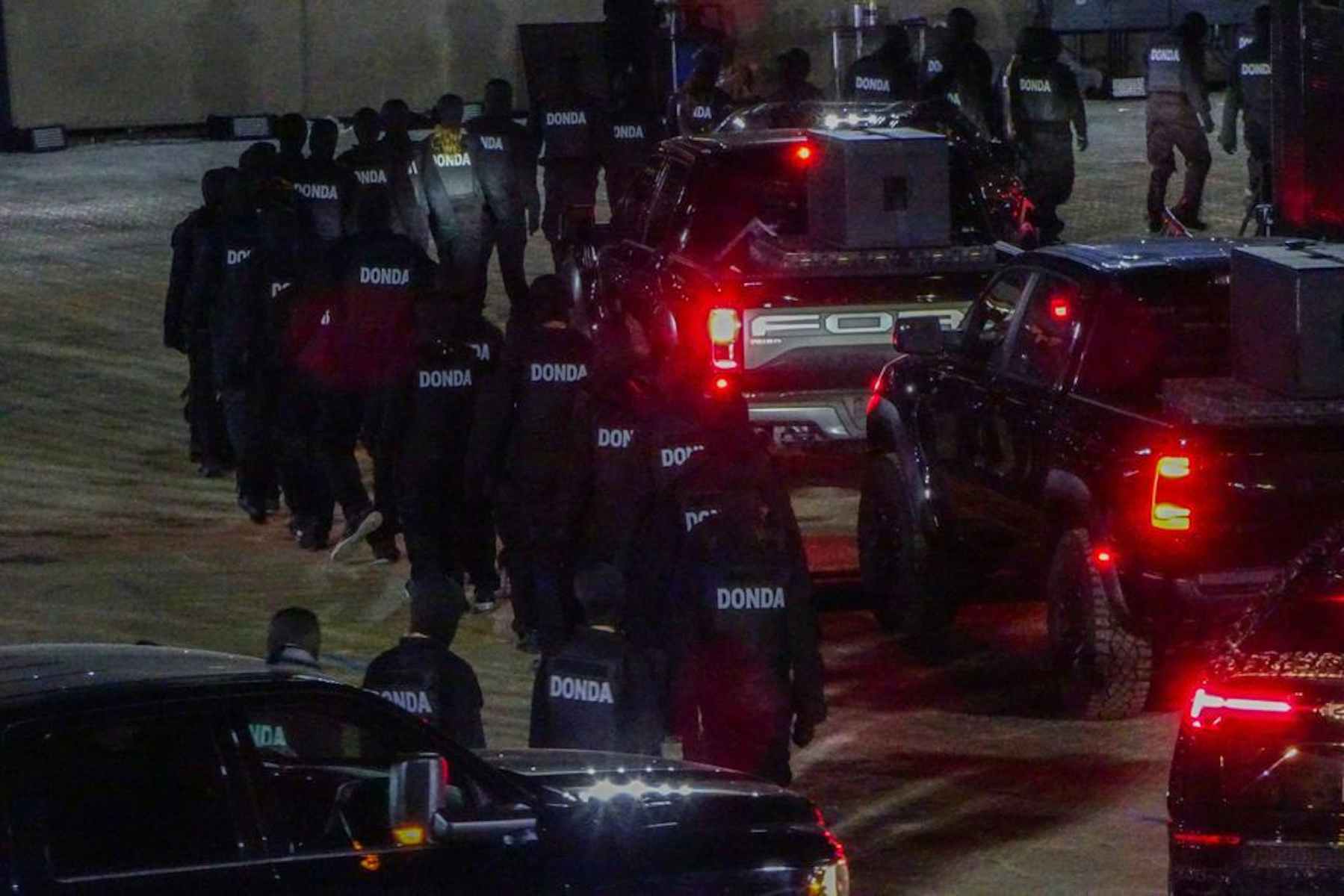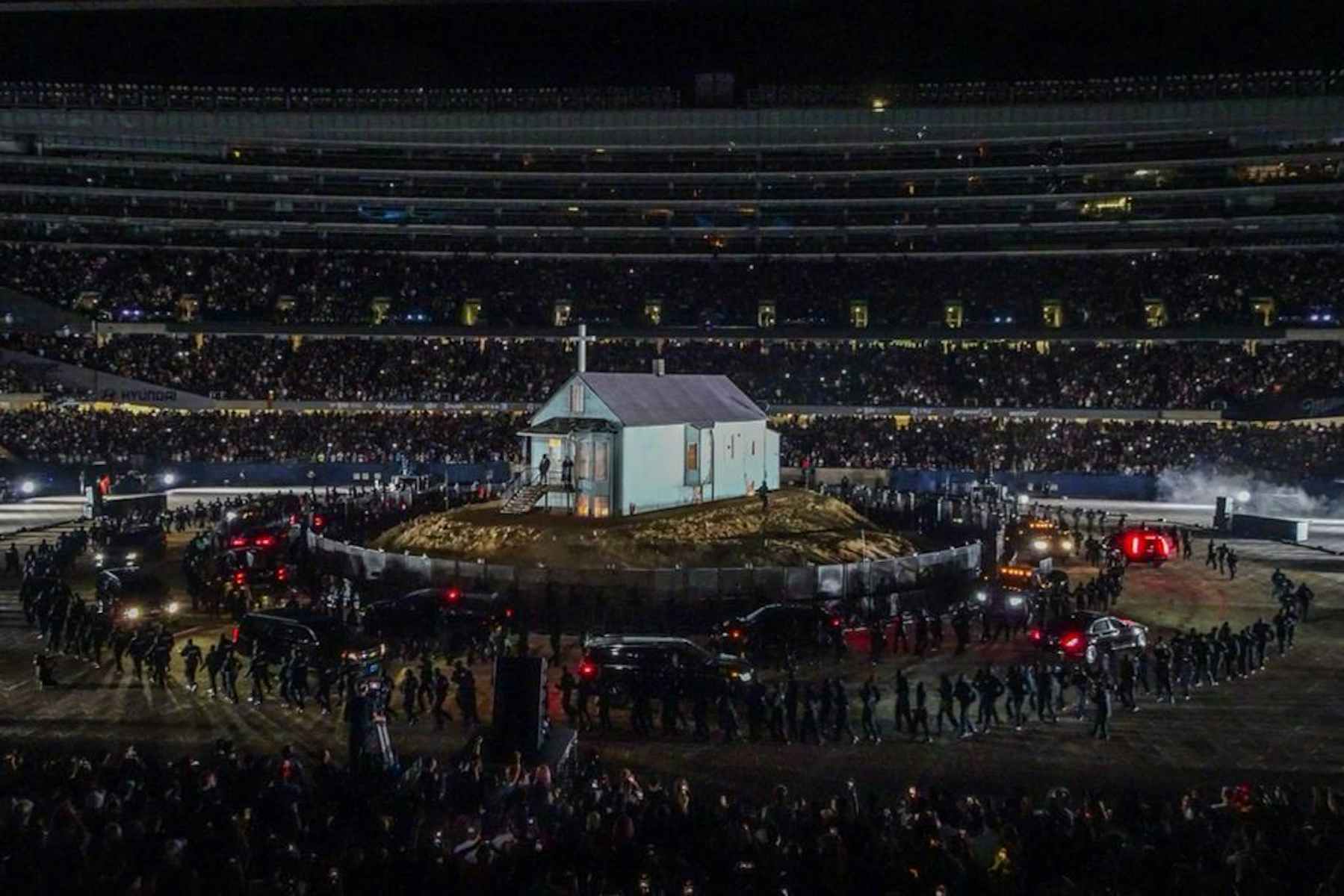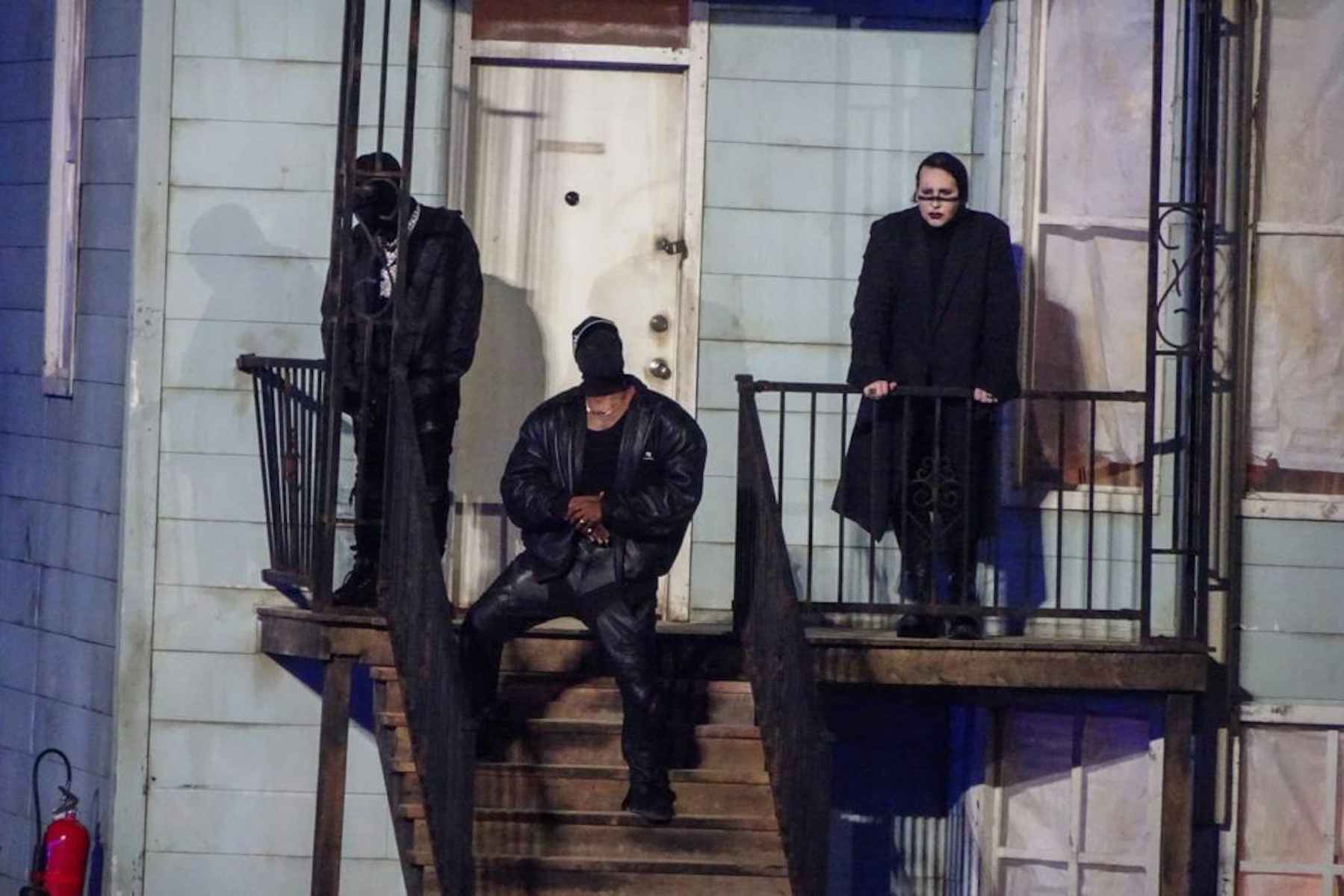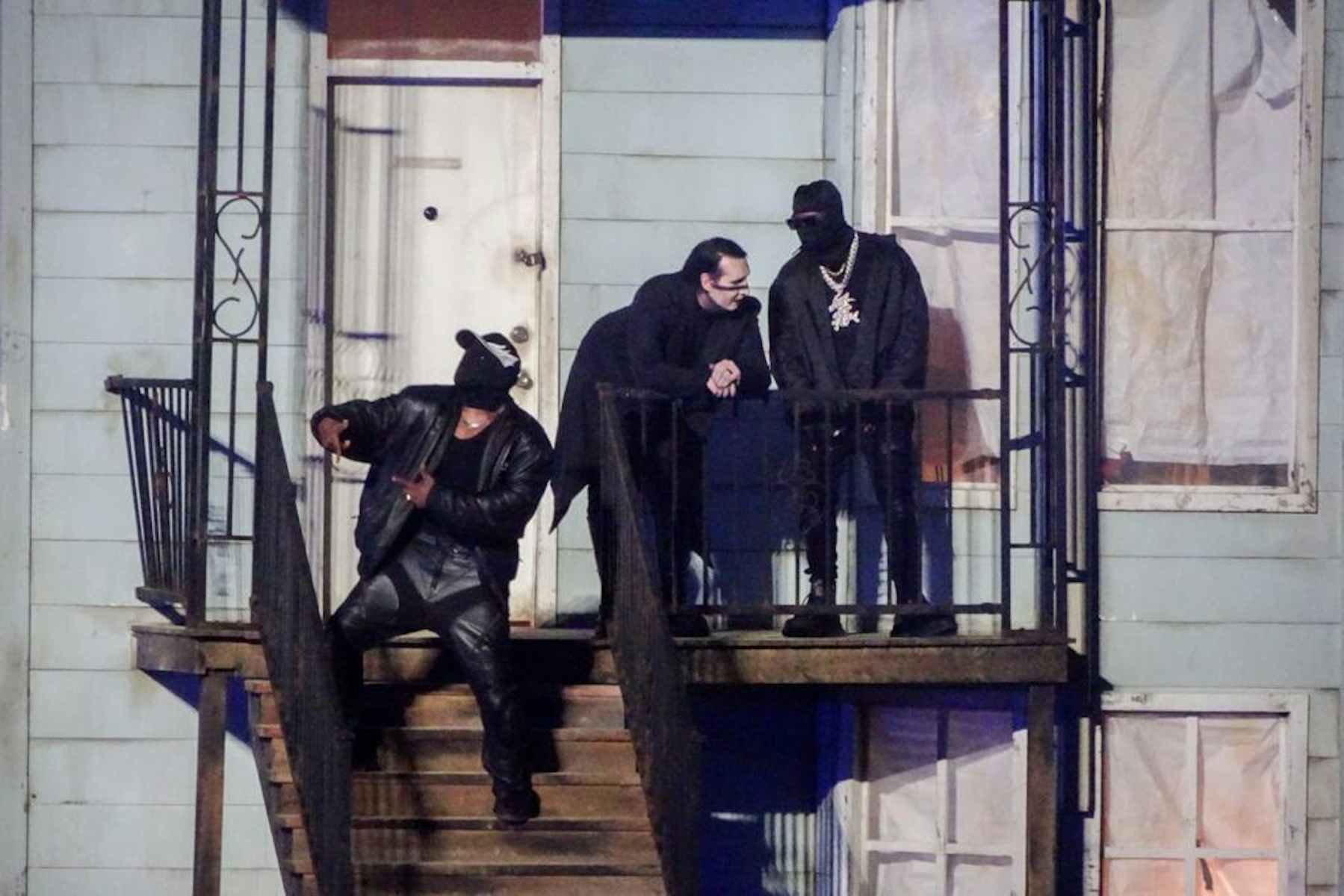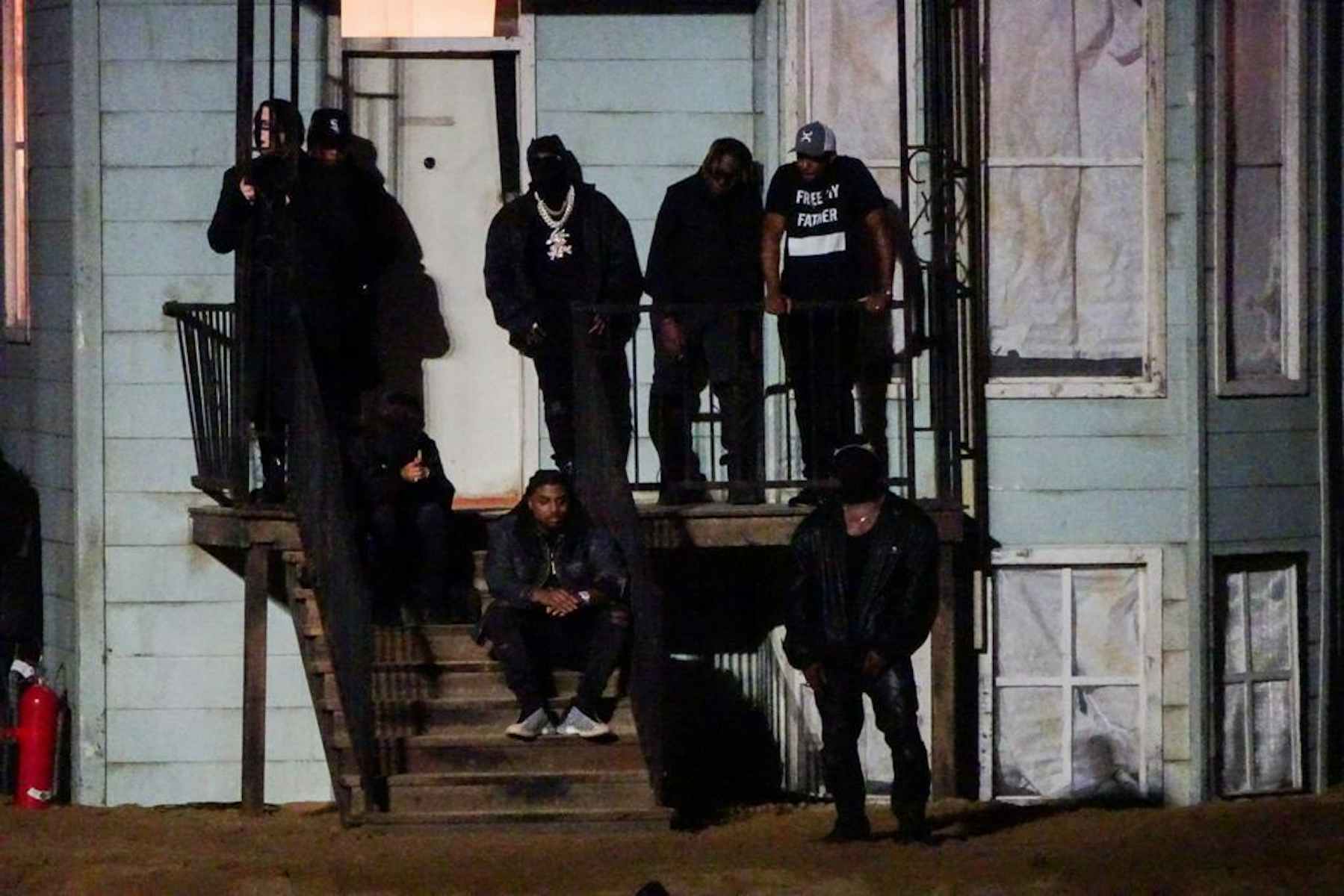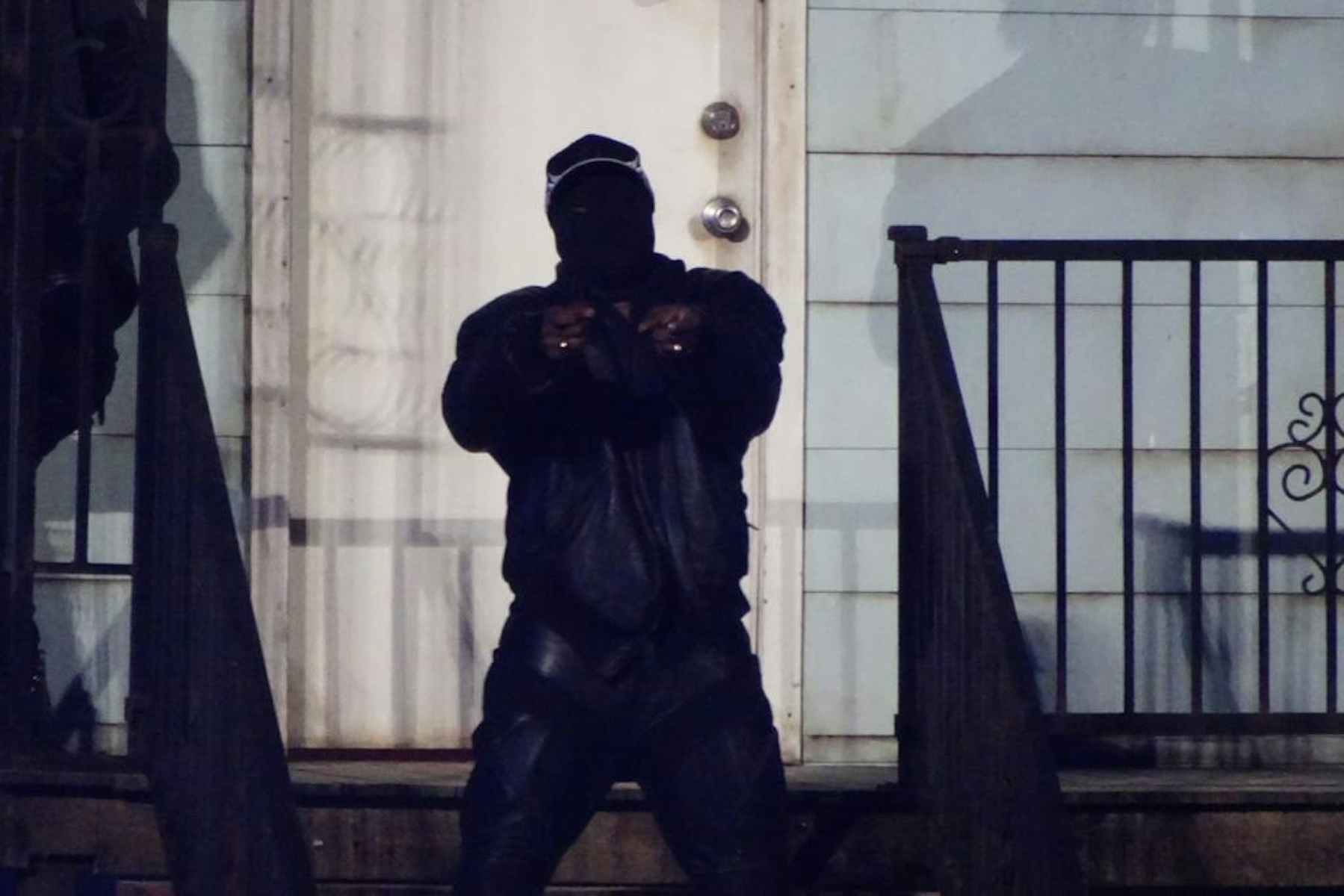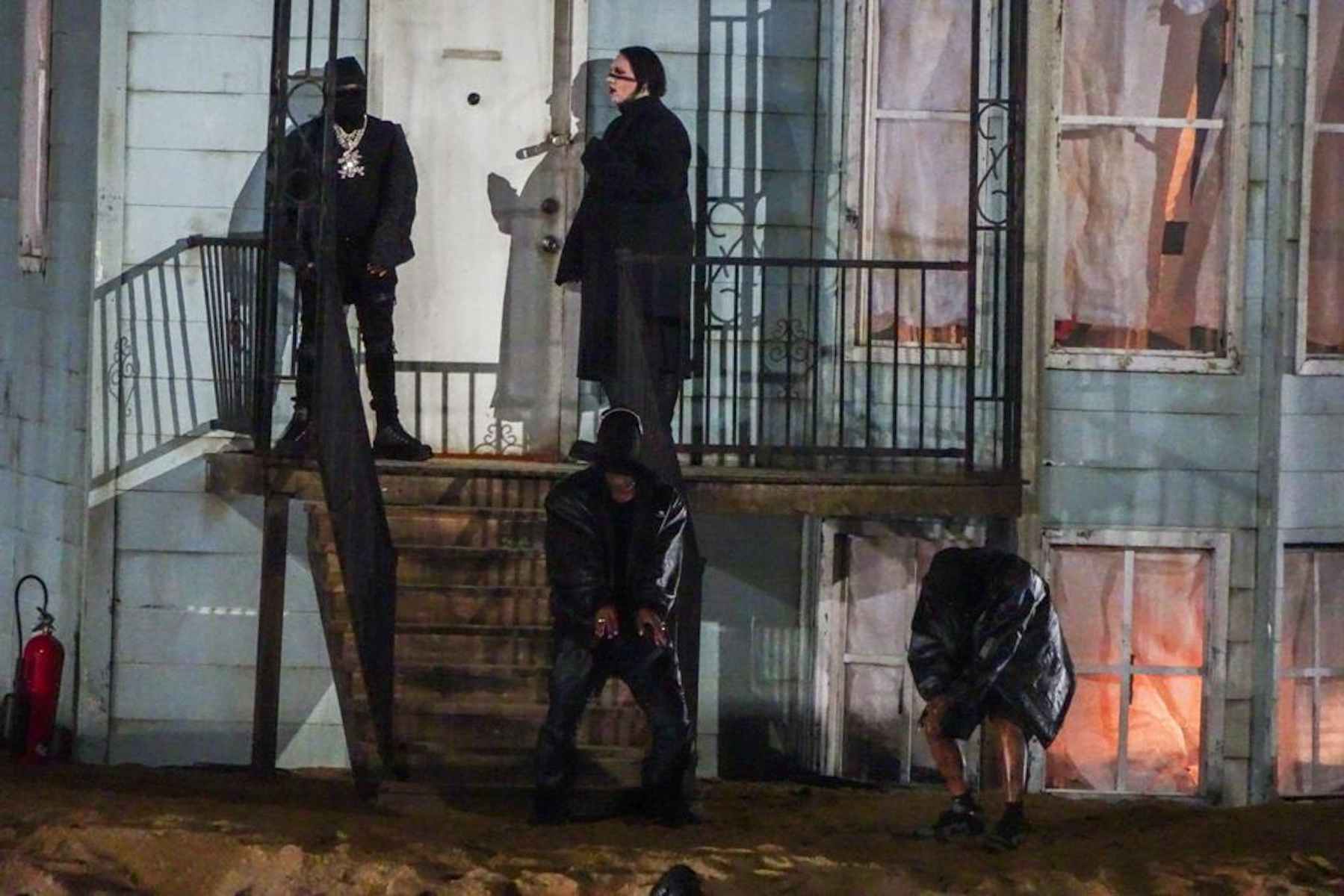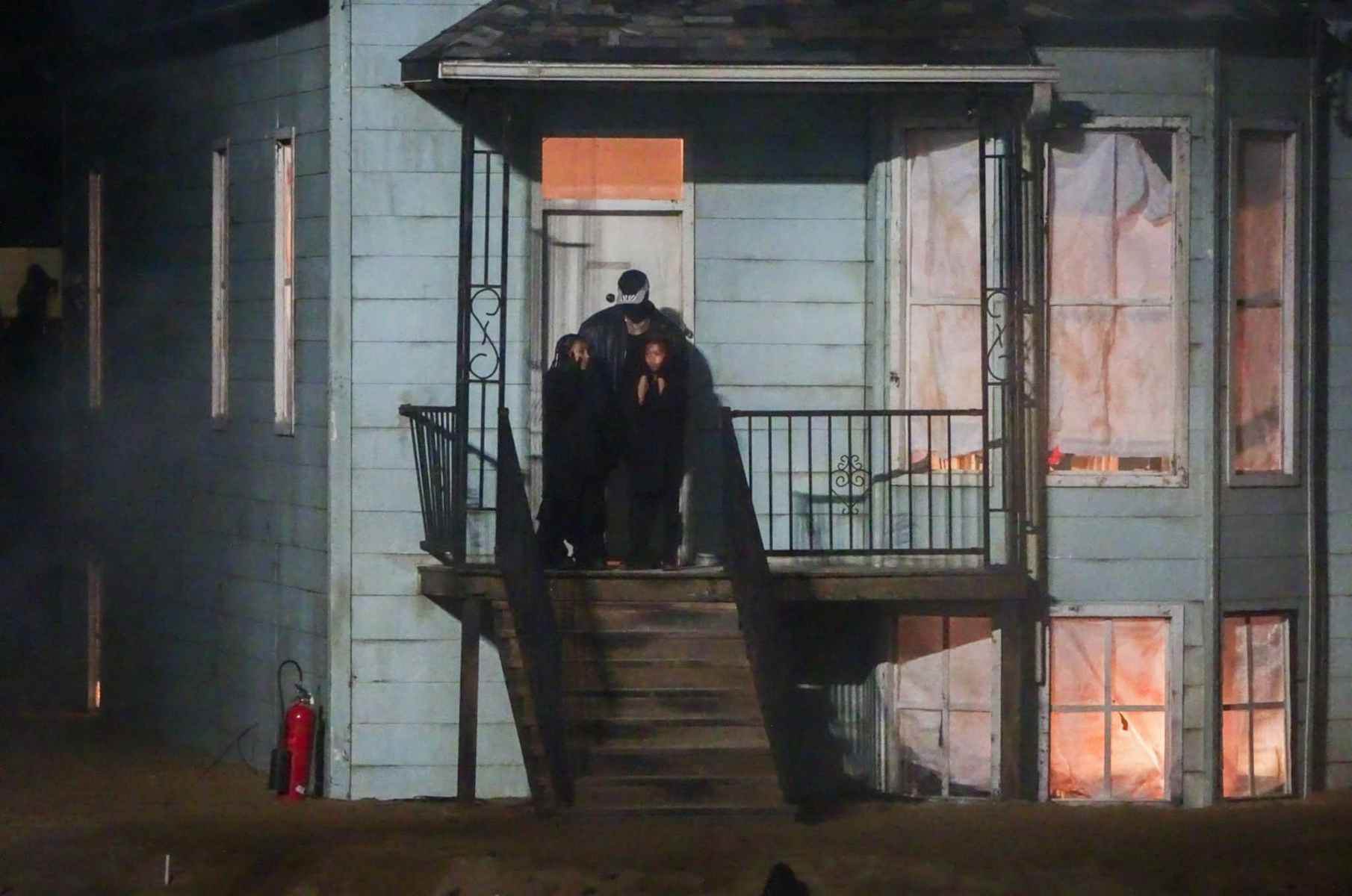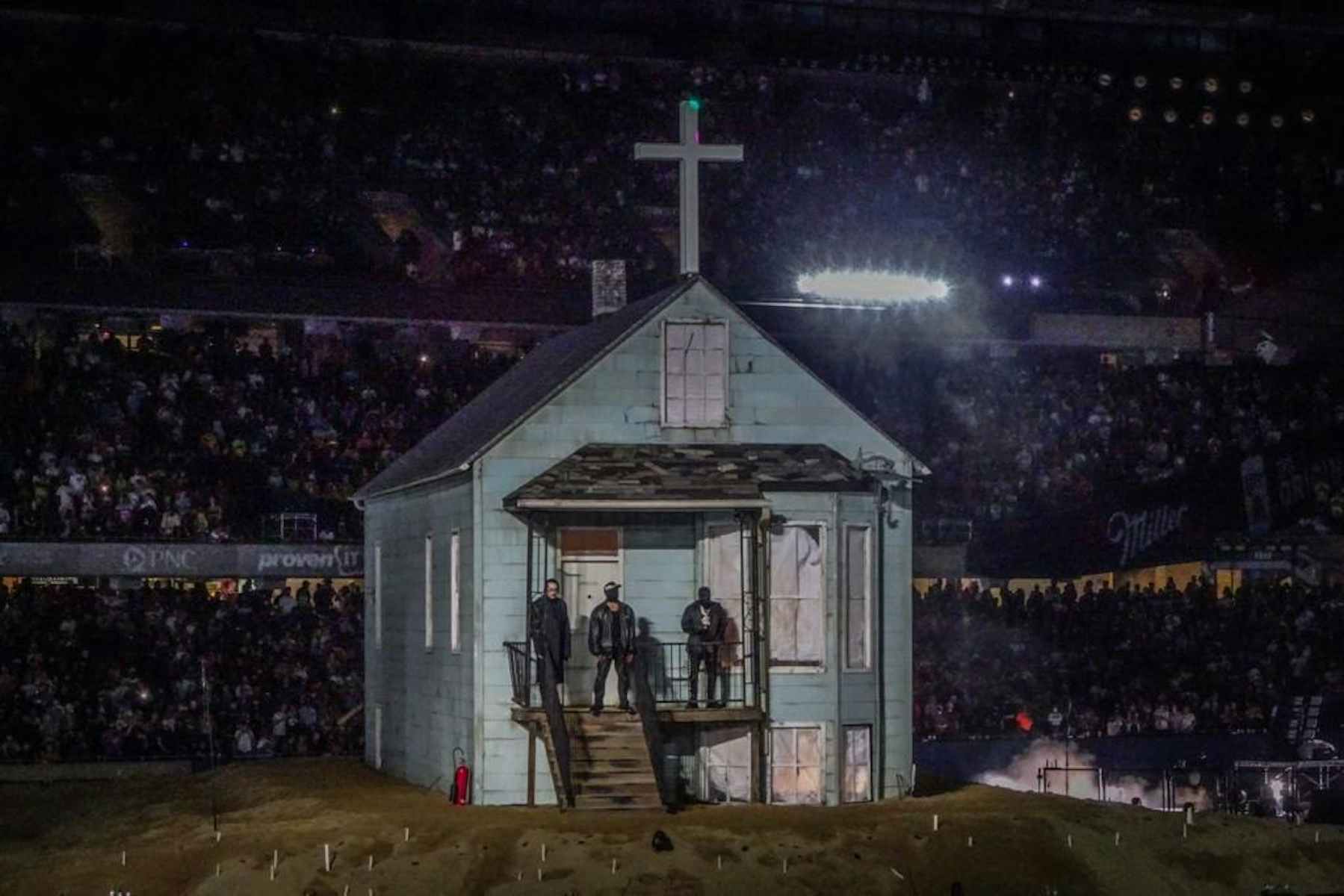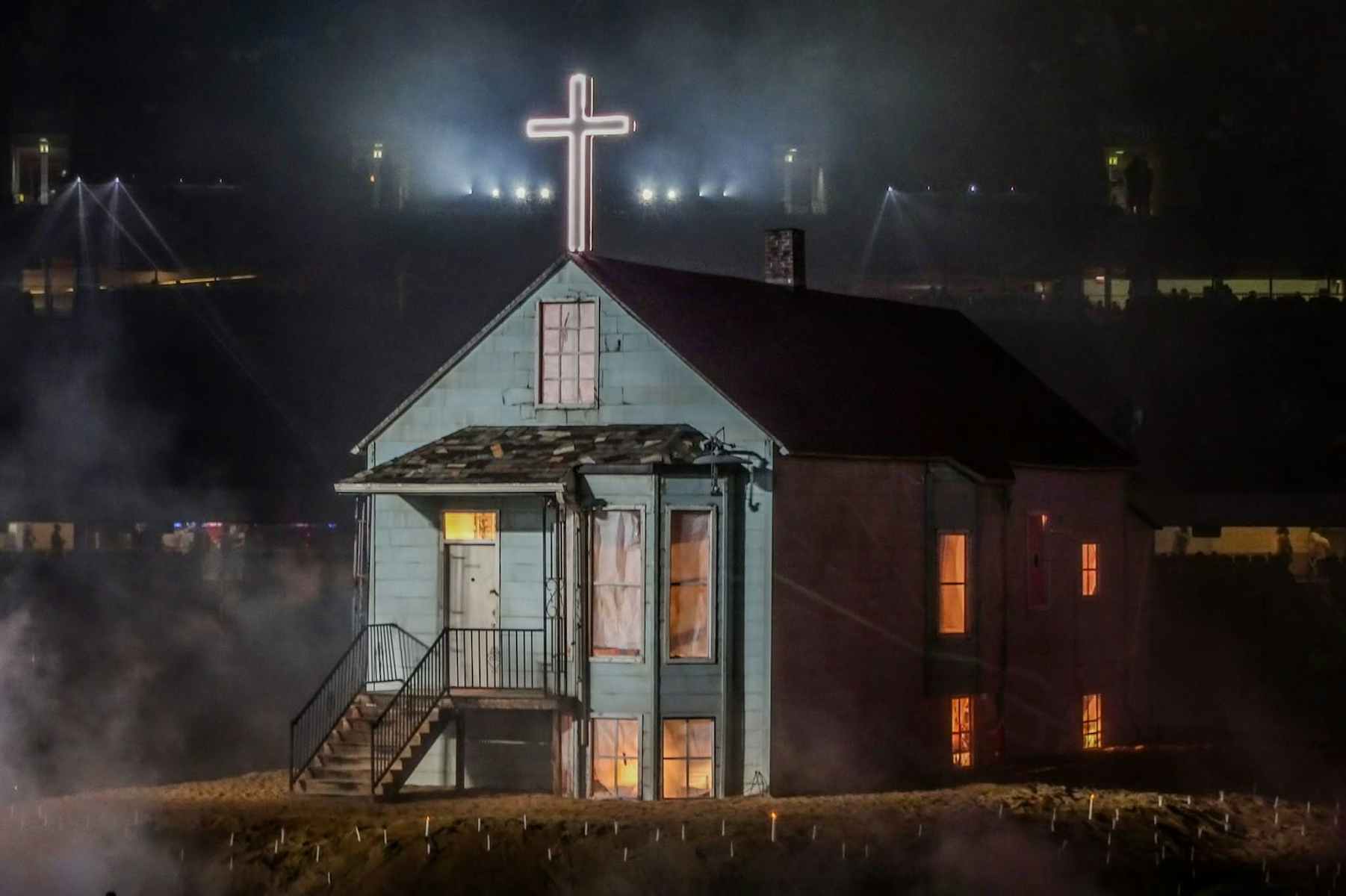 More like this