NiNE8 are the DIY collective playing by their own rules

The London-based artists on their just released, genre-defying second mixtape, NOSMOKEVOL2.
NiNE8 are music industry misfits. Since banding together nearly six years ago, the London-based collective, comprised of eight uber-talented late teens and twenty-somethings, has been perfecting its DIY sound.
With a series of alt hip-hop releases and sleek production in their arsenal, NiNE8 have gone from music college pals who liked to jam, to international names found jetting to studios in Los Angeles and winning adoration from the likes of Clairo and pop queen Billie Eilish.
So how did they get here?
NiNE8 was co-founded by rapper and visual artist Lava La Rue in 2014. You'll hear her commanding lyrics on queer self-love and femme solidarity cutting through the tracks ("Married to self love, in a honeymoon /​Tryna spark a revolution, thats another tune"). La Rue met Biig Piig in music class in college when they were both just 16. Piig is known for her soft vocals, switching between English and Spanish at lightning speed. Also in that music class: Lloyd, aka Mac Wetha, a beatmaker and producer who has worked on solo tracks for Piig.
19-year-old MC and vocalist Nayana IZ first saw La Rue perform at a Grenfell fundraiser, before introducing herself. Then we have rappers, LorenzoRSV, known for his grittier style; Bone Slim, the masked storyteller; Nige, aka DJ Sukha, and model, MC and producer L!BAAN.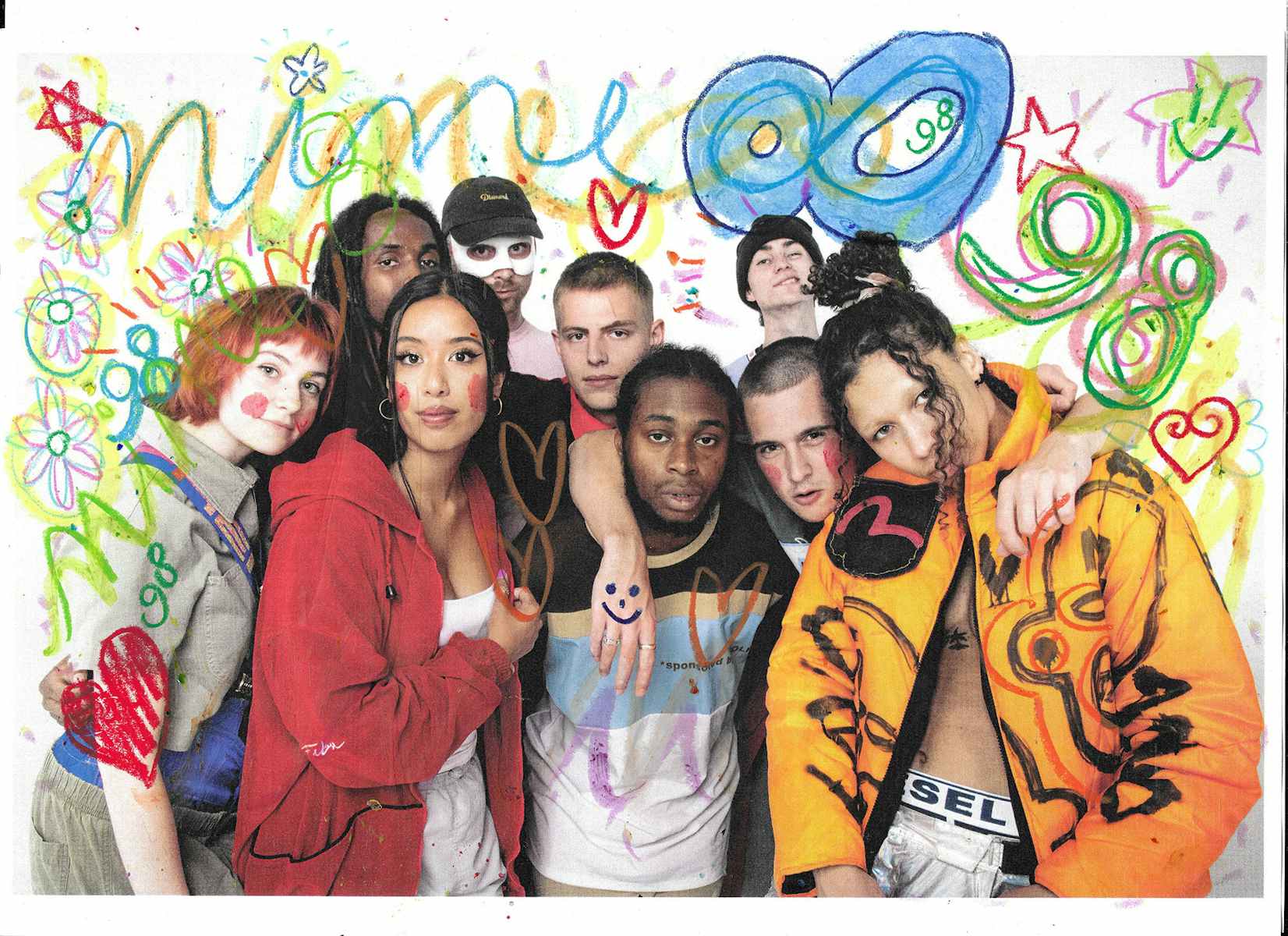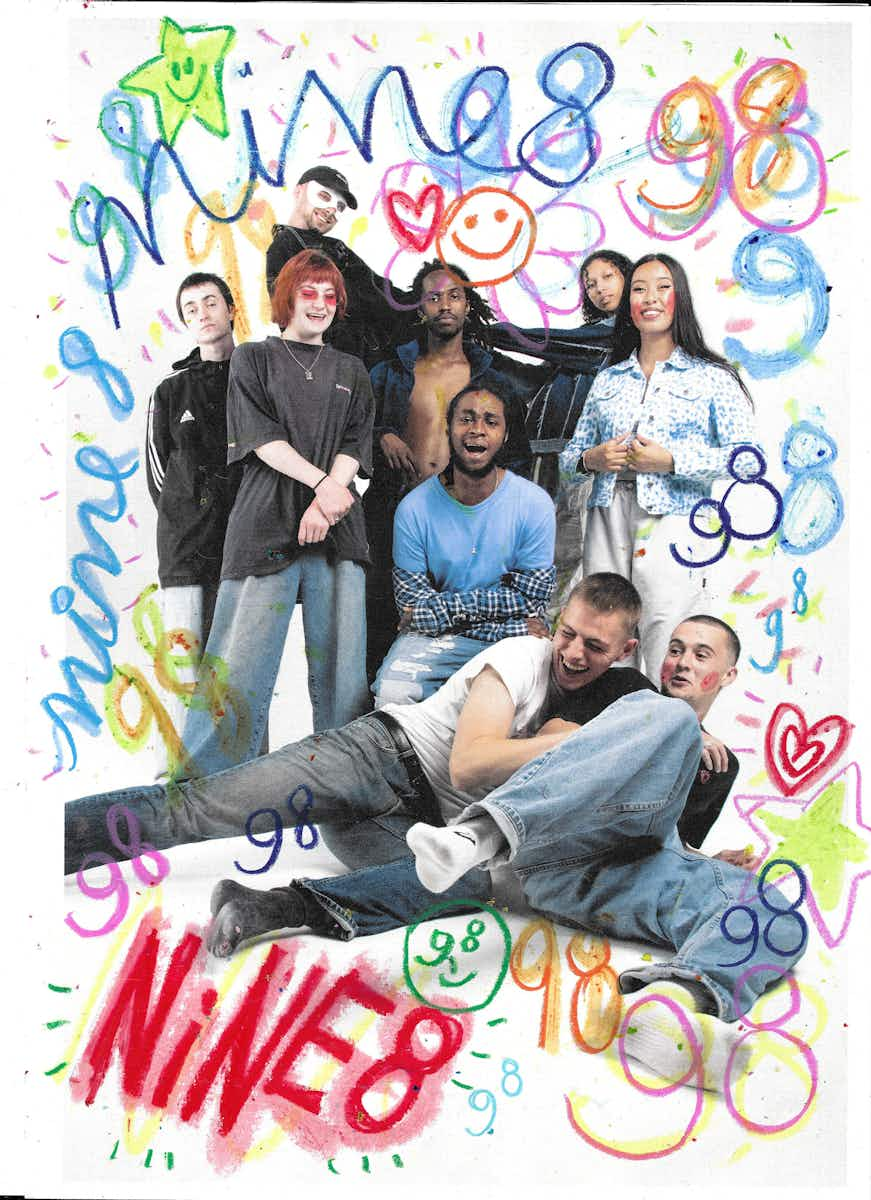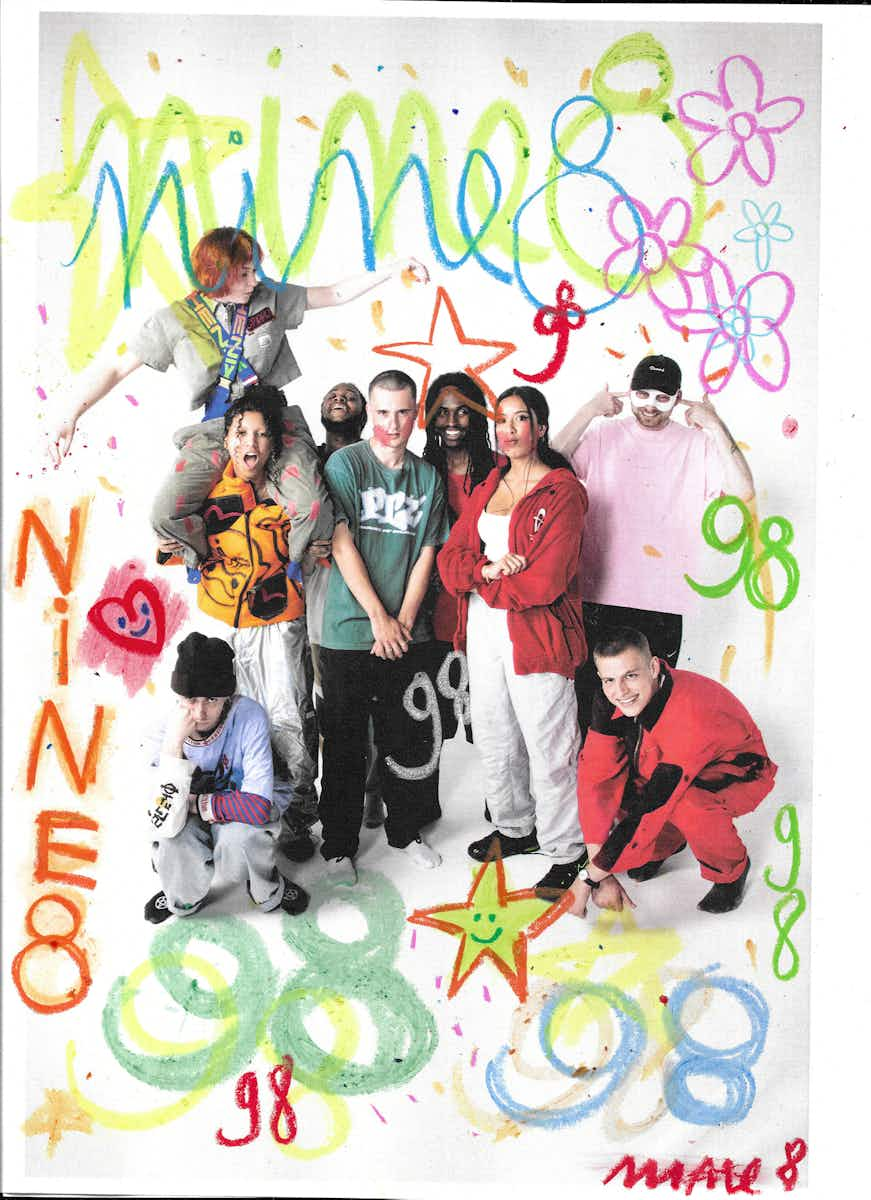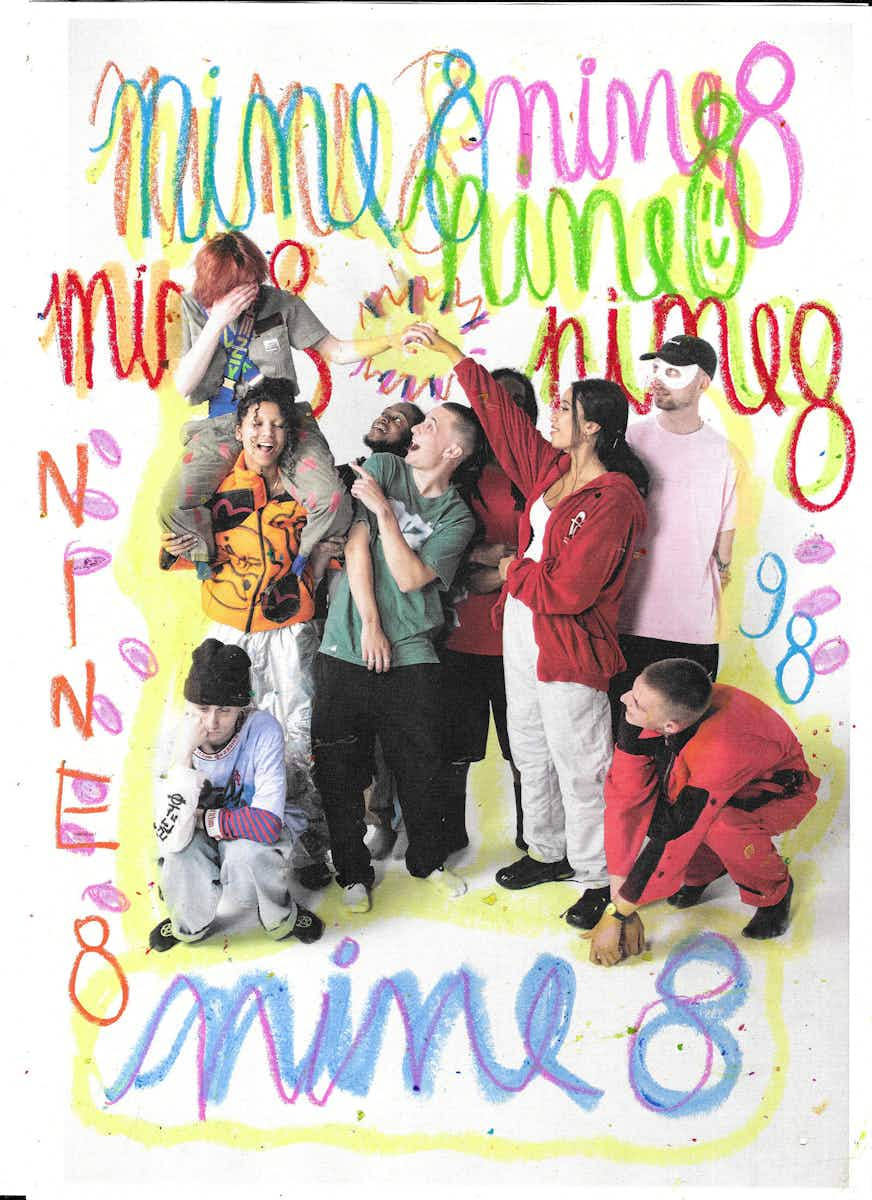 Together, NiNE8 have transcended to create an inclusive space where ​"people from all parts" can come together. Writing their own rules while supporting one another, the collective have proven their artistry at Tate Lates, collaborated with Converse, performed at London Fashion Week and Boiler Room and are now celebrating the release of their second mixtape, NOSMOKEVOL2.
"There's so many of us and we've all got such a unique sound," Nayana says. ​"I guess we're all just paving our own ways."
Right before lockdown, NiNE8 took a break from their individual projects to congregate at MAP Studio Cafe in Kentish Town to record the new mixtape. ​"We did two weeks of really intense recording," Piig says. ​"We'll all be in a room and someone will start making a beat. It's played out loud and everyone in the room records their material on the same day. I don't think we've ever taken a tune outside and then come back to it."
Their debut mixtape, NOSMOKE, released in 2019, explored a more lo-fi sound. Working outside of the collective for their new project, the group enlisted Irish co-producer Kojaque. ​"There's a bit more energy in our new mixtape … a lot more," Piig continues. ​"It just feels like a more refined version of ourselves."
New single SHEDONTEVENKNOW is slow tempo, backed by a ​"bleary-eyed bedroom beat". Experimenting with new genres, tracks like FUNKTION and DOORDIE, capture the energy bursting forth from the UK drill scene. ​"There's so much talent in that group," Piig adds. ​"I think that really comes through. There are a lot of sounds that we touch upon."
Nayana credits their collective passion as the secret to their rising success. ​"We're always very proactive," she says, reflecting on their hustle. ​"I don't know if we're gonna blow up, we might. It won't be your classic journey where we'll just become bare commercial. The best thing is having no expectations, just experiencing it and feeling every single moment."

More like this