The best online crypto courses, according to Reddit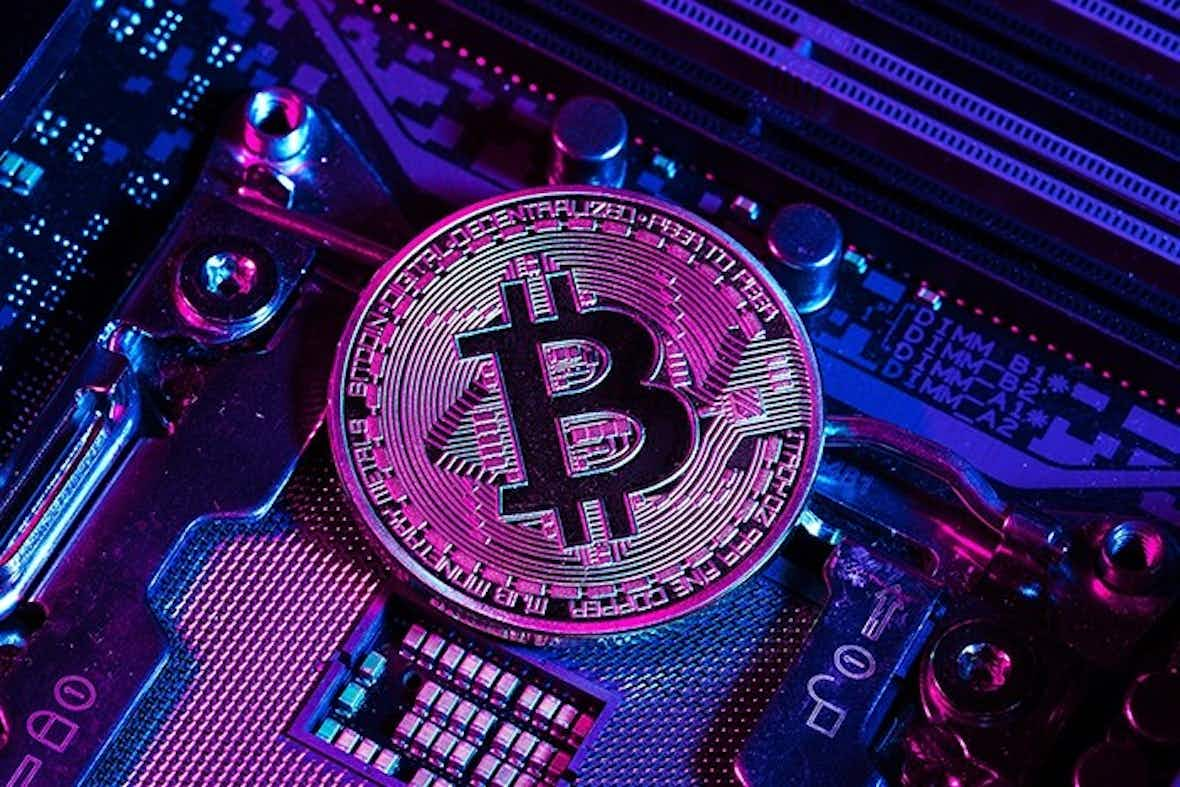 From cryptocurrency and blockchain to smart contracts and FinTech, there's no reason why you shouldn't get in on all the fun.

By now, the terms ​'cryptocurrency', ​'Bitcoin' and ​'blockchain' have been floating around the internet ether for some time. If you haven't heard of them, you've probably been living under a rock – but if you have, you'd be forgiven for not necessarily understanding how to make use of crypto and blockchain in the real world.
Considering the volatility of the crypto market, where shares surge and drop quicker than Elon Musk can hit send tweet, what better time than now to brush up on your knowledge of these ubiquitous digital currencies? That way, you can get more bang for your buck while learning about a topic that has dominated the news cycle these past few months, with no intention of letting up.
After all, more Brits bought crypto than shares last year, according to a survey carried out by UK investment firm, AJ Bell – and over 70 per cent investors reported a profit. Laith Khalaf, a financial analyst at the firm, made the following comments about the survey's findings: ​"When more people are buying cryptocurrency than investing in a stock market ISA, you have to conclude that the world's gone crypto crazy."
Ultimately, AJ Bell's research concluded that younger people have more confidence in their understanding of cryptocurrencies, which explains this spike in investment. Khalaf noted: ​"It certainly looks like some consumers are jumping into the deep end with cryptocurrencies, before learning to swim in shallower waters" – a comment which makes it clear that having a good understanding of where and how investors are putting their money is paramount.
Meanwhile, the AJ Bell report also found that said investors are predominantly male and under 35. But being a guy and having crypto knowledge shouldn't be mutually exclusive, and no one knows that more than Reddit. User BadAssPleb has helpfully compiled a list of the five best online crypto courses to help turn the world of traditional investing on its head. If you've got some time to spare until 19th July, one of these could help you make some serious cash.

Cryptocurrency and Blockchain: An Introduction to Digital Currencies
This course functions as part of the University of Pennsylvania, and will help decipher the ins and outs of cryptocurrency as an innovative and effective method of exchanging money. Specifically designed for individuals who want to learn how to navigate crypto investment, you'll learn how to analyse the foundations of digital signatures, blockchain technology, and smart ways to accurately assess the risks of cryptocurrency in a modern investment portfolio. Even better: it only takes about four hours to complete, and deadlines are completely flexible!
You can't really get much better than MIT (Massachusetts Institute of Technology), the US university offering this course for those who wish to explore blockchain's myriad uses to change the world of money and finance. Students will learn about Bitcoin, and gain an understanding of the commercial, technical and public policy foundations of blockchain technology, distributed ledgers and smart contracts.
Cryptocurrency Engineering and Design
If you're more interested in the engineering side of cryptographic currencies, this course could be for you. Also led by MIT, it looks at the design of Bitcoin and other cryptocurrencies and how these function in practice, with a focus on cryptography, game theory, and network architecture. Think: The Matrix for the 21st century.
Blockchain and FinTech: Basics, Applications, and Limitations
This six-week crash course explores blockchain as one of the core technologies which underpins FinTech (computer programmes used to support banking and financial services). It'll teach you about how to better understand what kinds of applications best fit blockchain and the potential of these emerging technologies, alongside some background info on design rationale and cryptographic fundamentals. Whew.
Over 30,000 people have already enrolled, so it must have its merits. Offered by the University at Buffalo, New York, it will help you design, code, deploy and execute a smart contract, AKA the computational element of blockchain technology. Smart contracts basically remove middle men from transactional agreements – a powerful feature which can result in efficient and transparent systems, which this course would help you master.

More like this