Glenn Martens' subversive Diesel debut is all-killer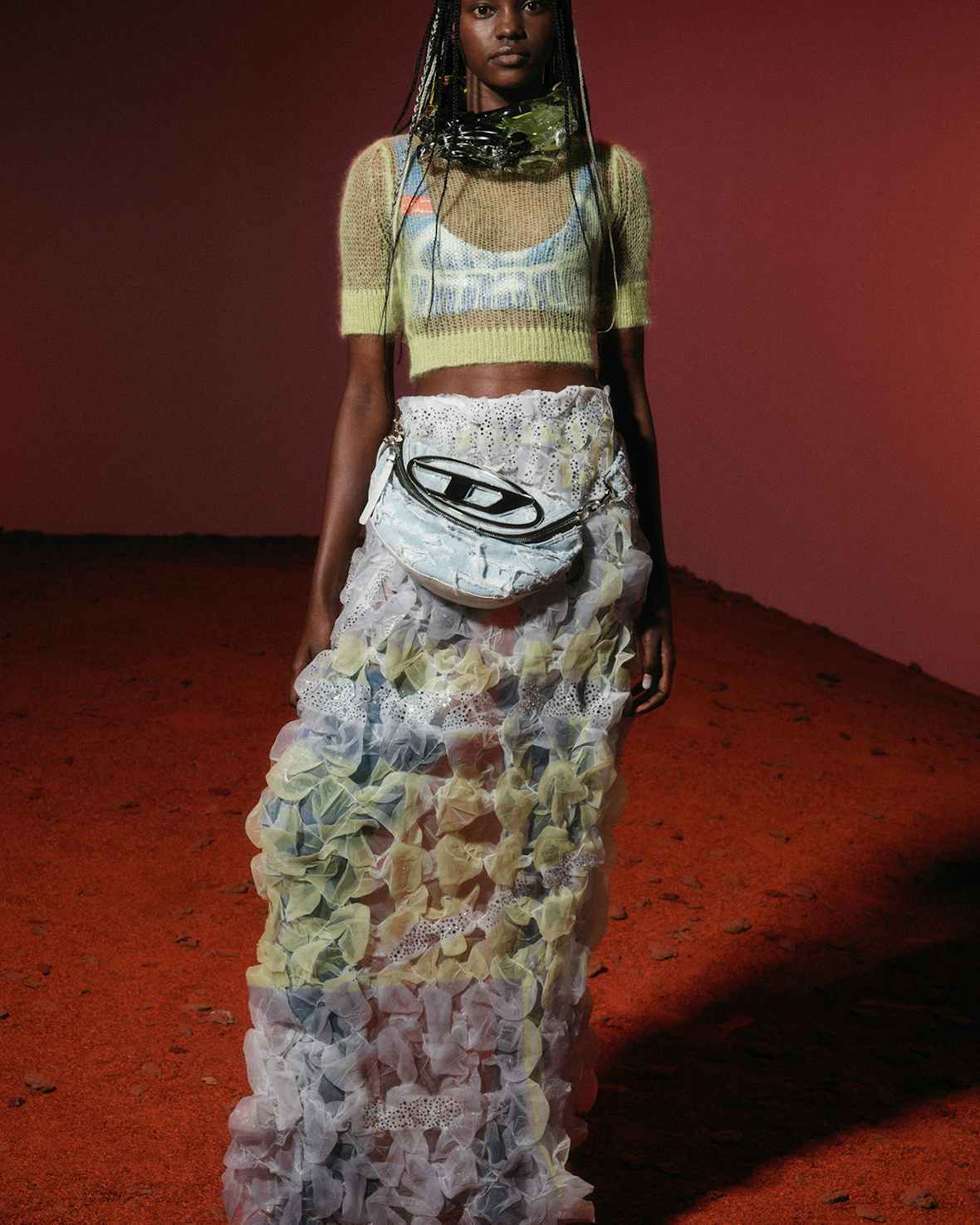 Taking the helm of the Italian brand, the Belgian designer creates a new chapter only for the brave – and painfully stylish.

It was announced late last year that Y/Project's creative director Glenn Martens would add Diesel to his CV, a move prompted by his unnerving attention to (denim) detail, aerodynamic form and sensual shape. Since 2013, his work at Y/​Project turned the brand into a commercially viable yet conceptual go-to for party-loving millennials and A‑list celebrities alike.
Now creative director of the Italian label, it seems Martens has spared no time breathing a long-awaited stroke of radicality and optimism into Diesel with his debut SS22 collection, presented today through a short film by filmmaker Frank LeBon.
Martens' turn is sexy, experimental and, for want of a better word, blindingly cool. As expected, given the Belgian designer's past appreciation for denim, Diesel's core isn't overlooked. Rather, it's spun around in unusual mediums, taking form in draped, asymmetric skirts, double-fronted jeans (a Y/​Project evolution) and ultra-tight cycling shorts. For the brand's history of producing denim as, well, denim, Martens' reincarnation is to offer a product the avant-garde fanbase he has amassed will equally love, too.

In a forward-facing move, Diesel has introduced Diesel Library – a sustainable collection component of genderless items including jeans, skirts and shirts with a ​"made to last" approach. Diesel has never been luxury per se, but it would seem Martens is spearheading the method of building a pair of jeans that, at a decent price, should last a lifetime. ​"This launch marks a major step in Martens' evolution of Diesel," the press release notes, ​"continuing its position as a power player in defining the culture."
Further into the collection, highlights include shape-shifting accents, like interwoven belts holding T‑shirts, dresses and miniskirts together through smart cutouts, anchoring pieces to make one innovative drape. Lighters, phones and credit cards are to be stored in the five-pocket denim trousers, morphing into either sewn-in cowboy or pointed-toe heeled boots. Jersey pieces are cut, sewn, dyed and reimagined into jumpers and bombers, like a ribbed-sleeve denim jacket or classic black leather jacket worn oversized and nodding to Diesel's functional beginnings.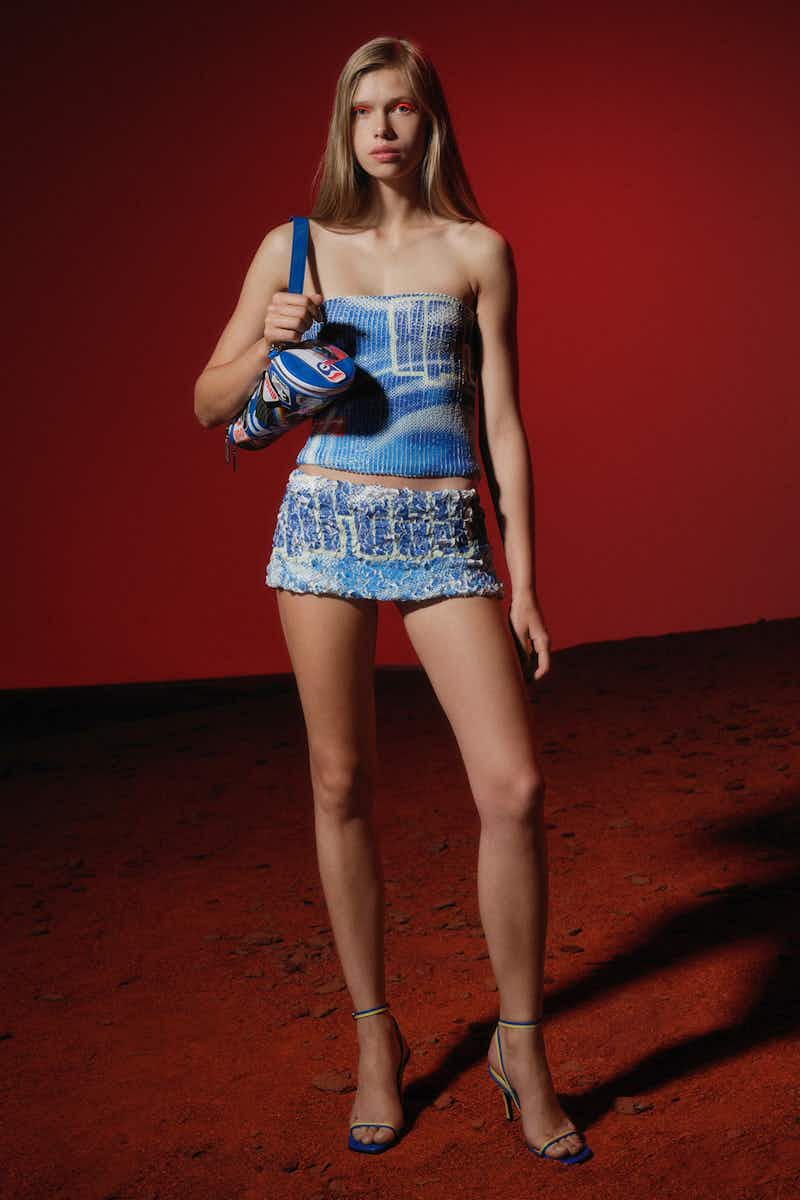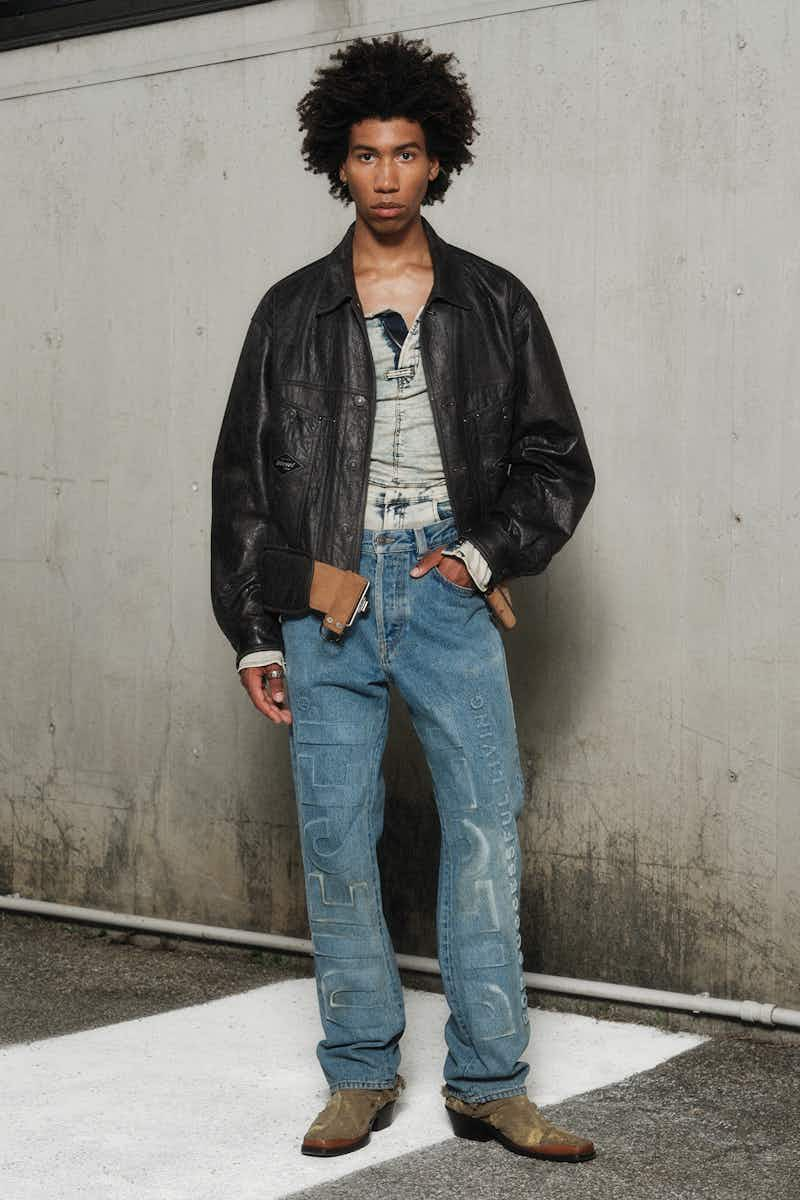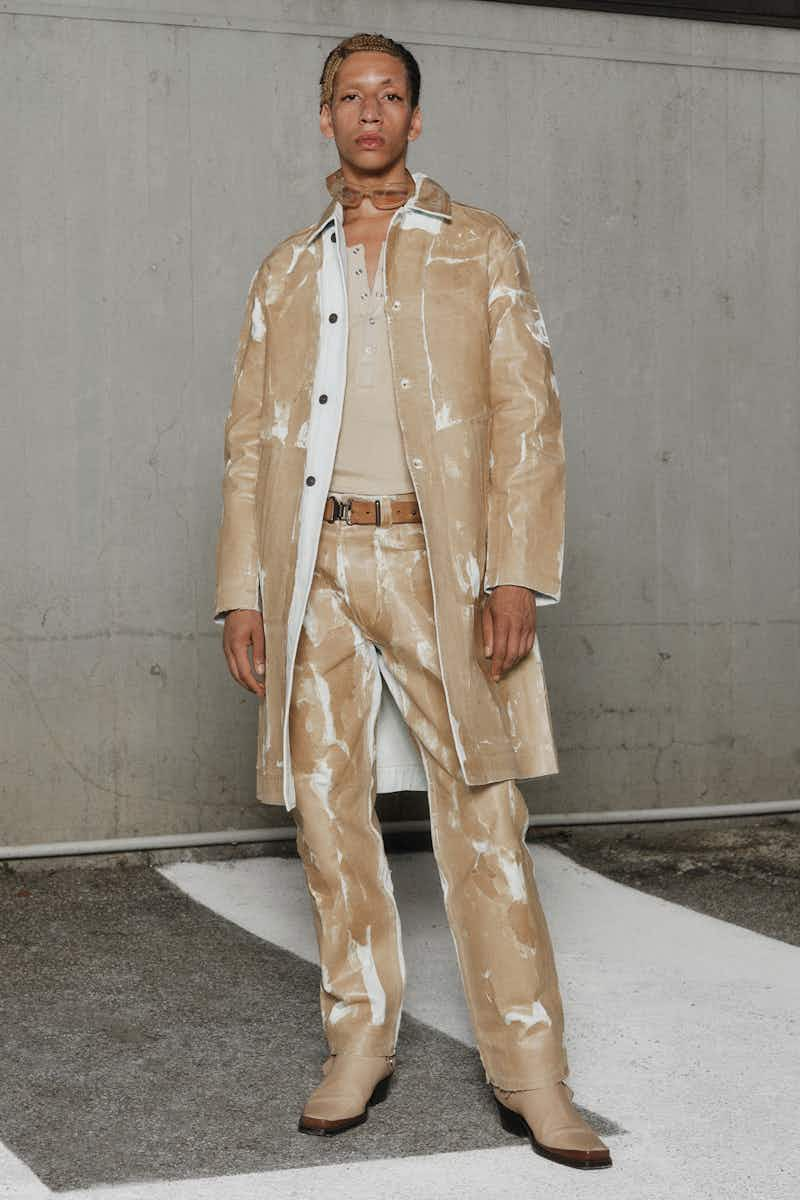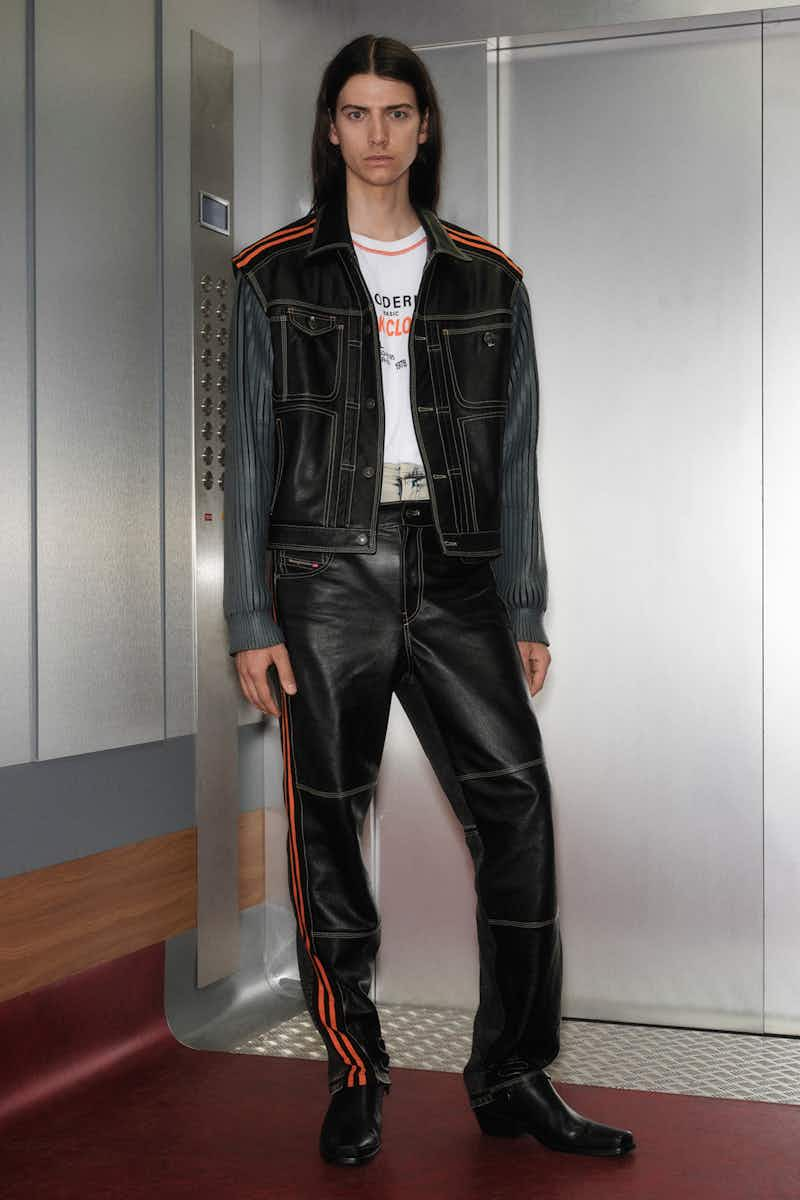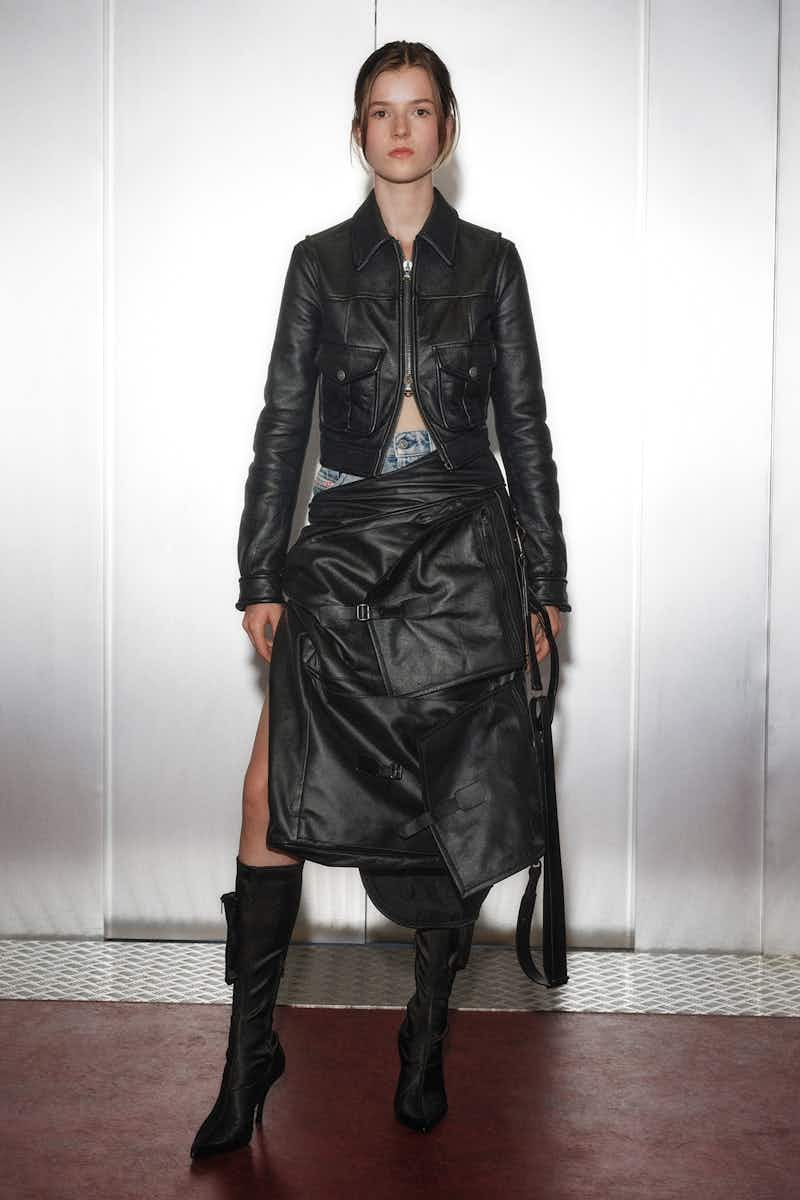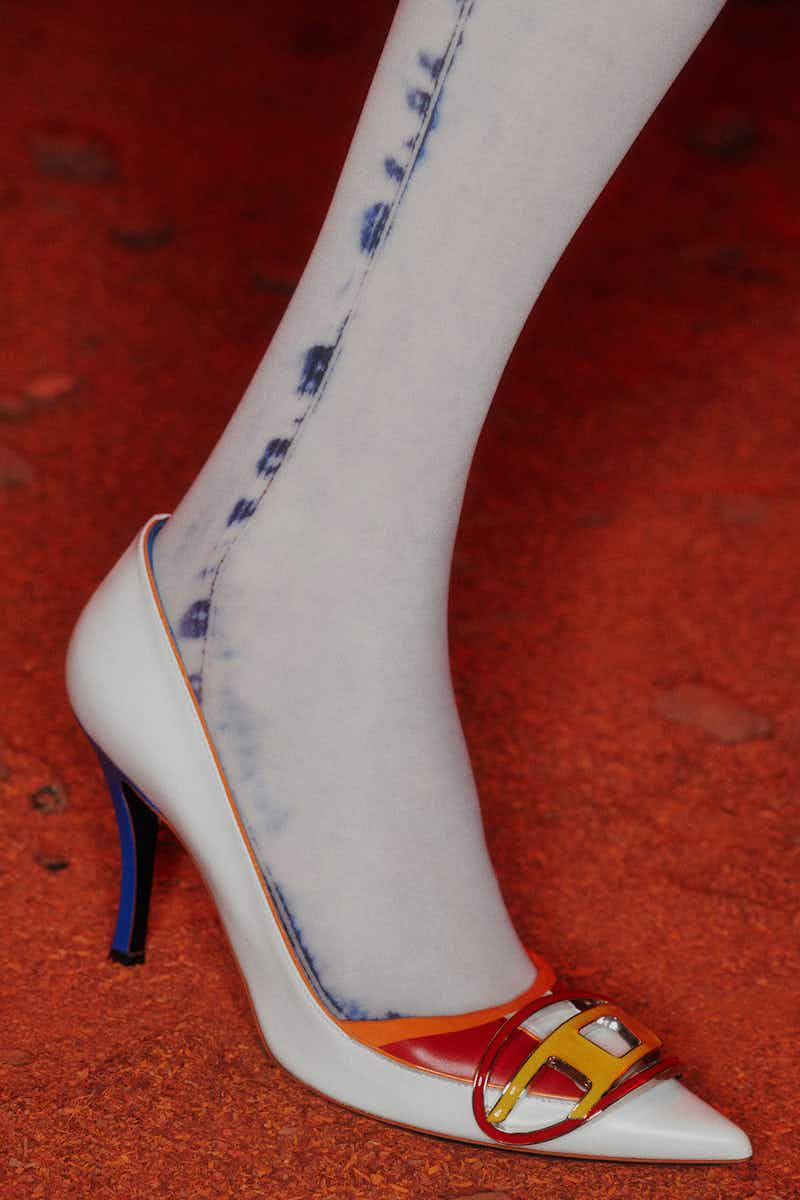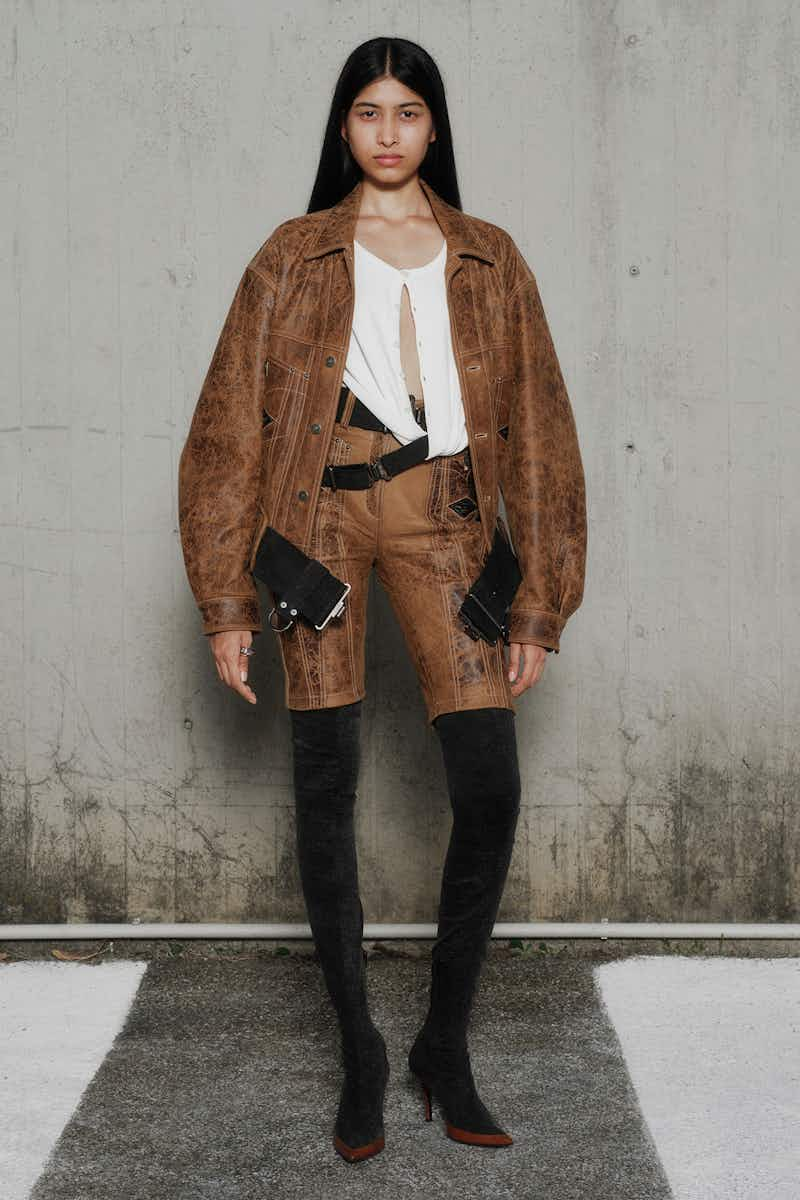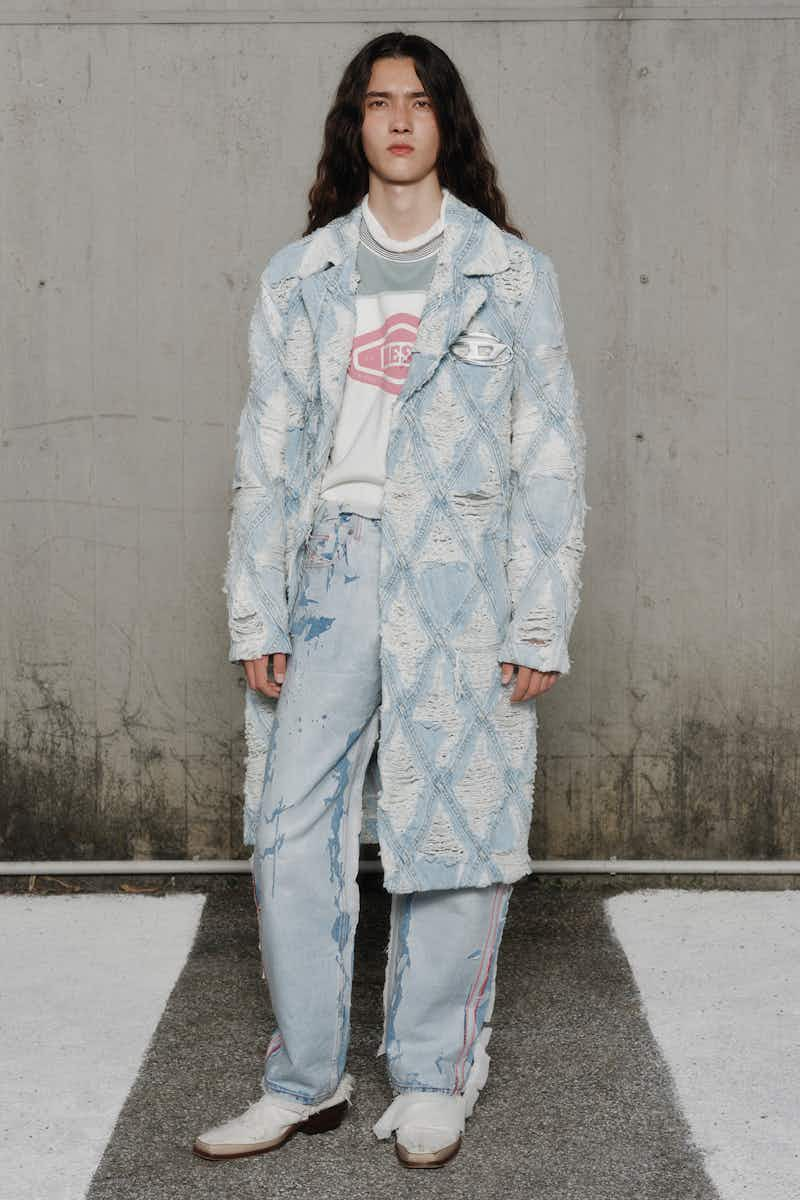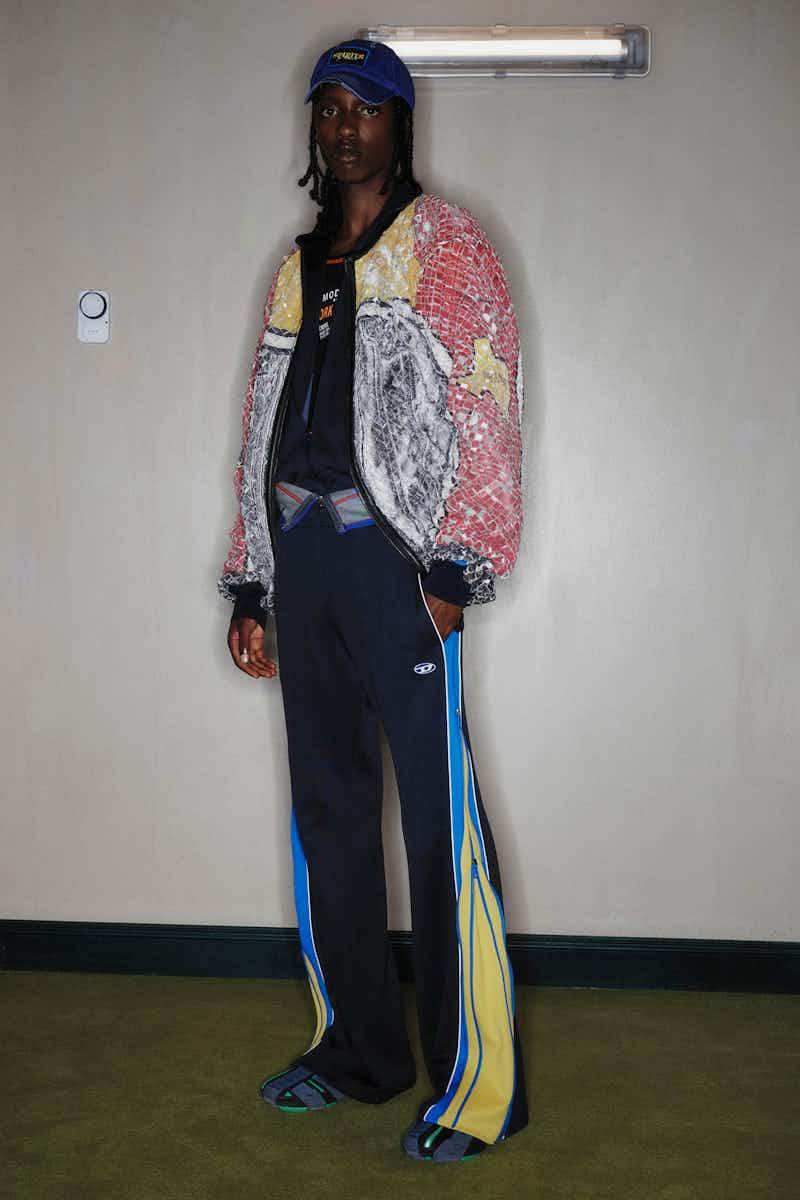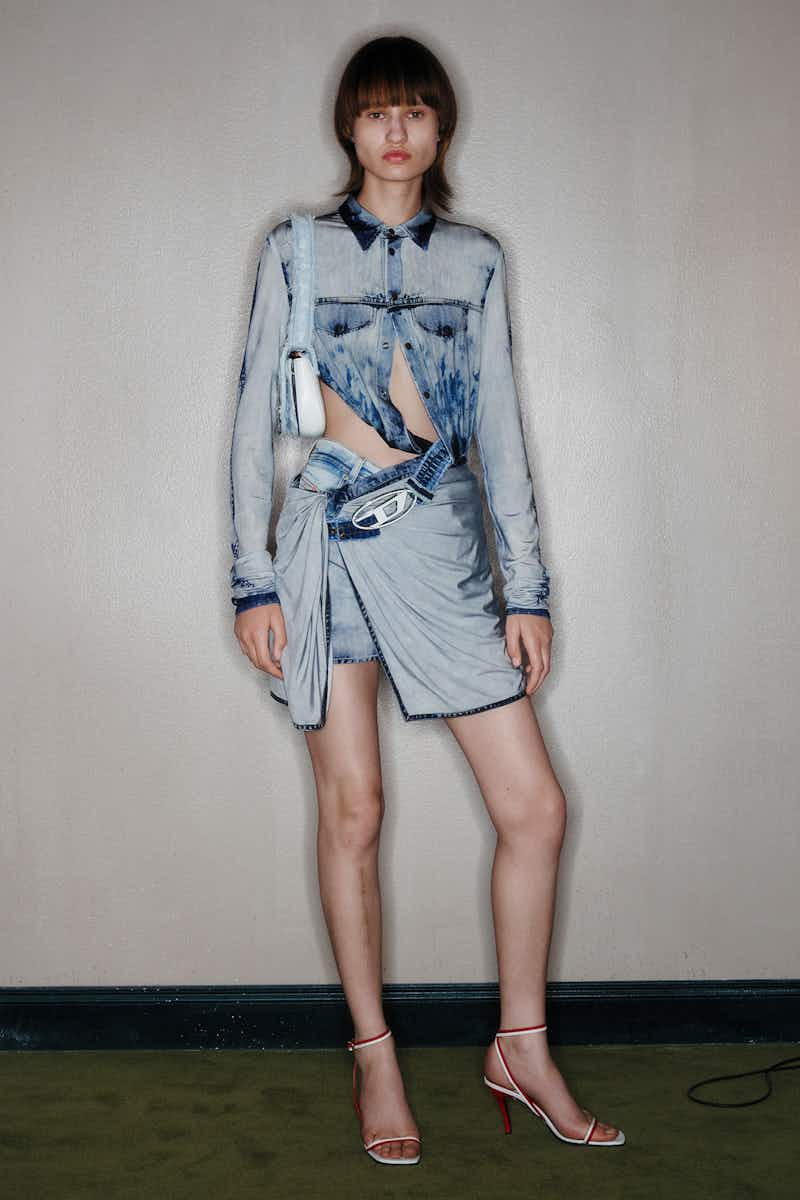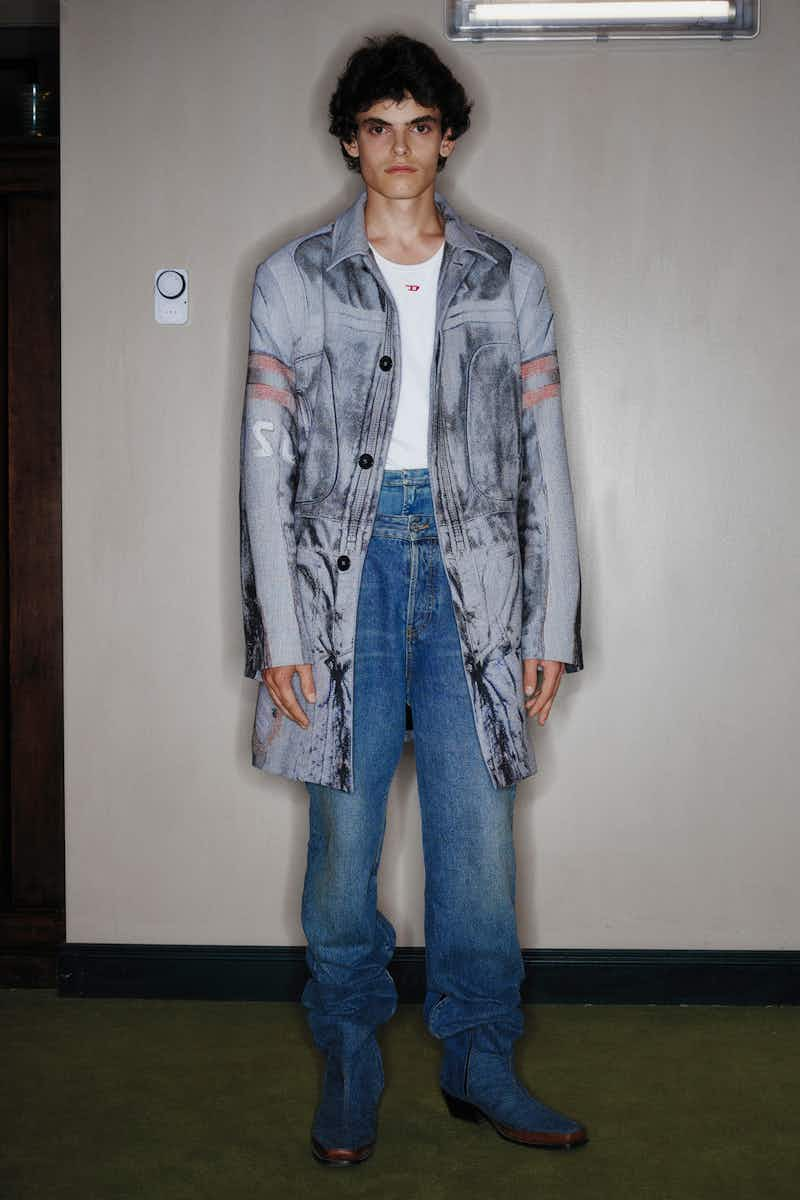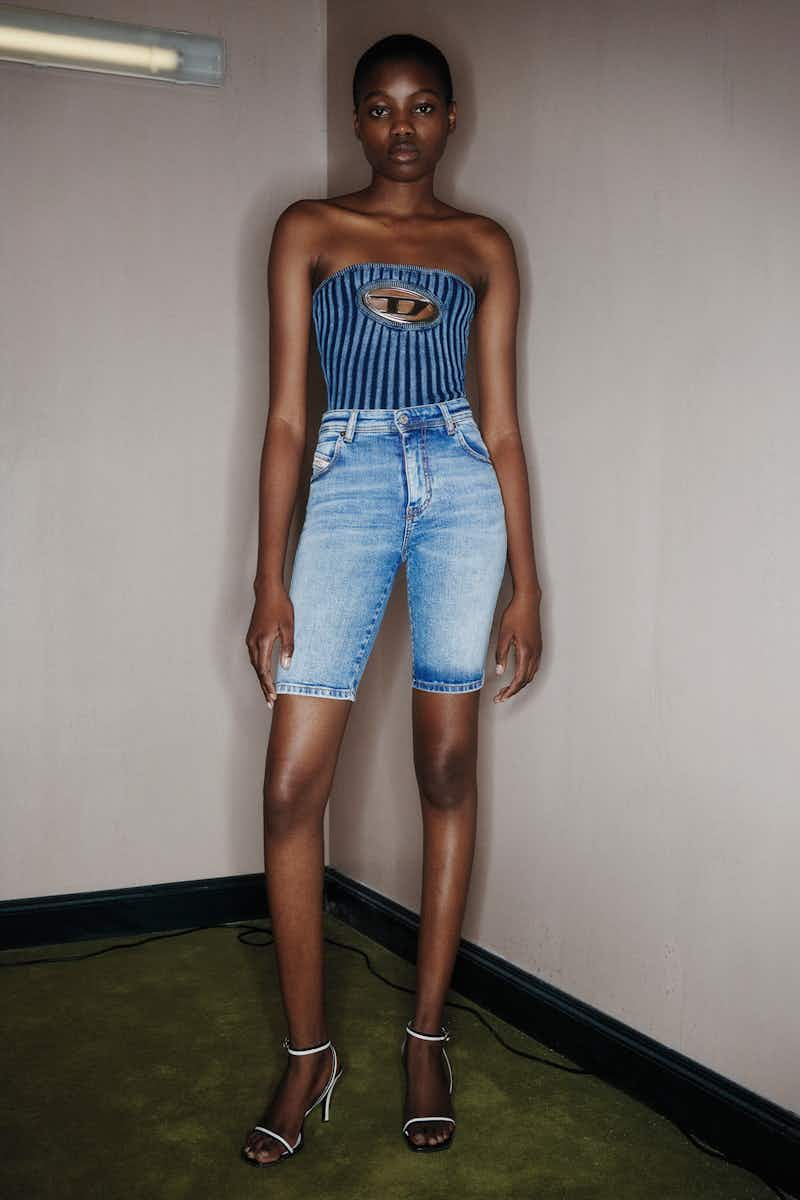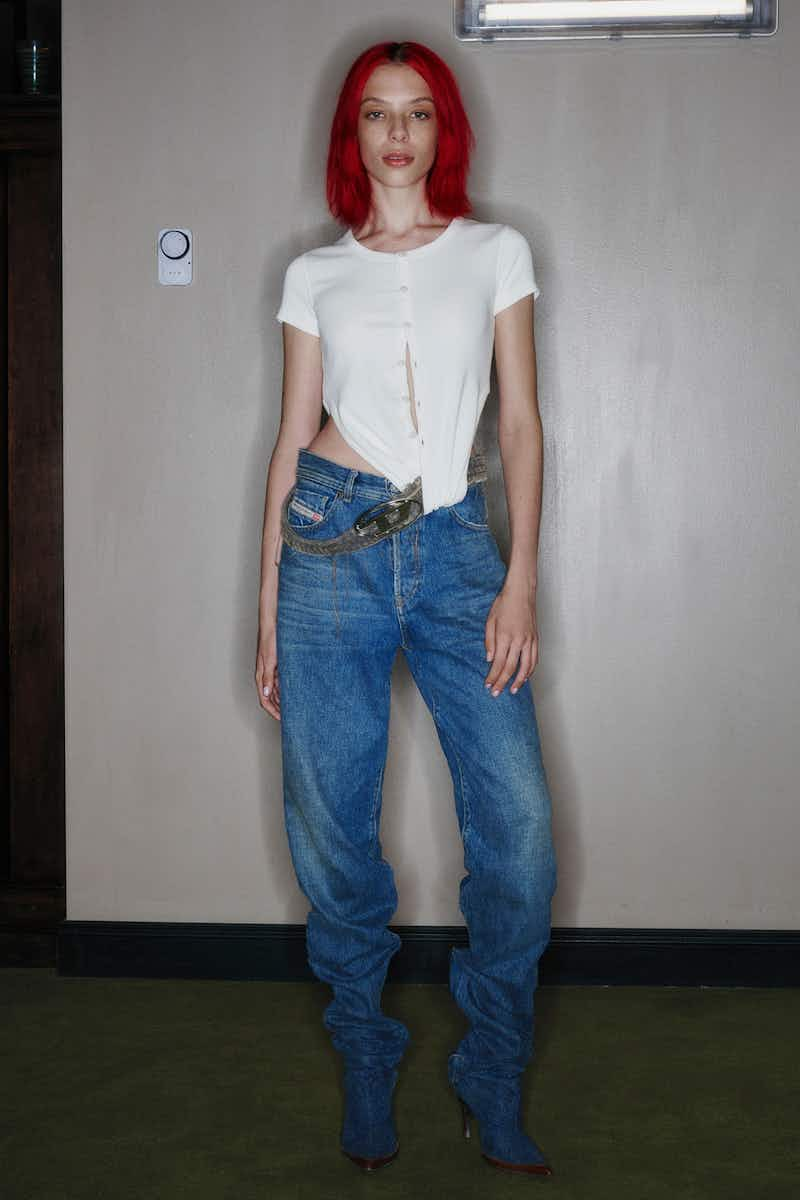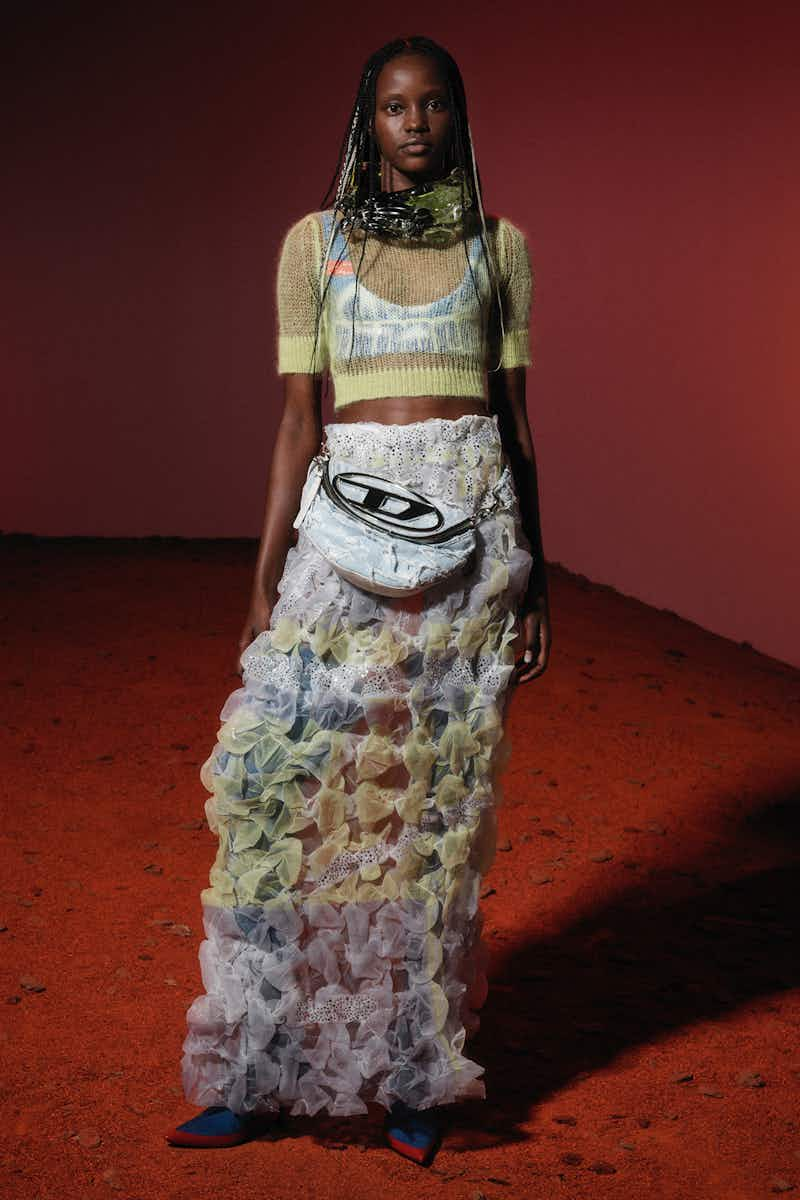 But Martens' giddiness for the outlandish are the real standouts in this stellar debut: smocked organza pieces trickled throughout, with cracked paint motifs on an ankle-length skirt, a sizeable overcoat in splattered blues, reds and whites, and a bomber that, on first-look, resembles a tiled mosaic.

At a time when we need it most, optimism is the tour de force. Martens often has youth at the forefront of his design ethos – rebellion, shock, subversion and, in parts, the underground have fed his offbeat references and dynamic view on the new wave. Here, he demonstrates that, as Diesel turns a new chapter only for the brave – or the painfully stylish.

More like this