Emporio Armani SS22: 40 years of sheer Italian influence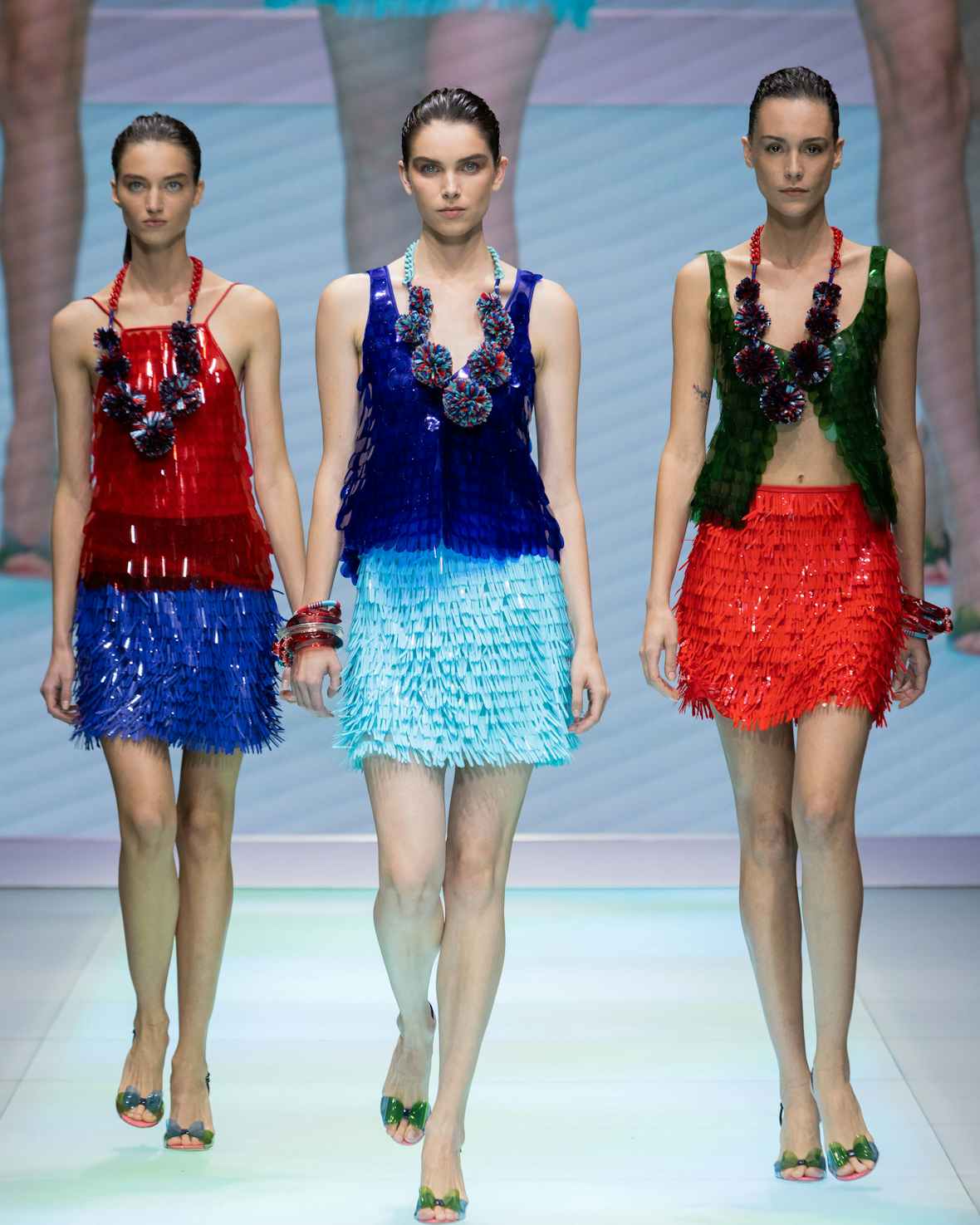 Marking 40 years since its launch by Giorgio Armani, the brand's SS22 collection explored the dialogue between masculinity and femininity, a long-time code of the label.

#EAsince1981 was the assertive tagline for Emporio Armani's SS22 collection presented yesterday evening, with good reason.
Marking 40 years since the brand was launched by Giorgio Armani – which was launched five years after founding his main, eponymous line – Armani turned to his closest collaborators, niece Silvana Armani and the label's head of menswear Leo Dell'Orco, to produce a collection that explored the dialogue between masculinity and femininity, a long-time code of the label.
With its menswear beginnings, Armani has long subverted womenswear with bold shoulders, sharp lines and nipped waists, which saw his suits become a staple amongst wealthy working men. But this time, there was a quest for lightness, too.
Menswear and womenswear almost became fluid, with cuts soft and colour palettes remaining somewhat the same in both fields. A dusky lilac mac was joined by inky printed trousers. There were holiday-ready two-piece shirts and trousers in emerald green and turquoise, and a sandy casual suit tightened at the waist with a leather belt.
In a continuation of border blurring, Armani's SS22 flowed like a dreamy journey starting in a dry, baking hot desert and crossing over to some sort of tranquil oasis. Vibrant colours and embellishments made up mini skirts in blood orange and electric blue, necklaces were ornate and oversized, accessories such as the blacked-out sunglasses were bug-like, and mint green earrings took the shape of raindrops.
The essence of Armani has always remained a symbol of balance; finding a strong identity, disobeying imposed rules, yet maintaining a certain sense of harmony. Forty years on, it remains the Armani way.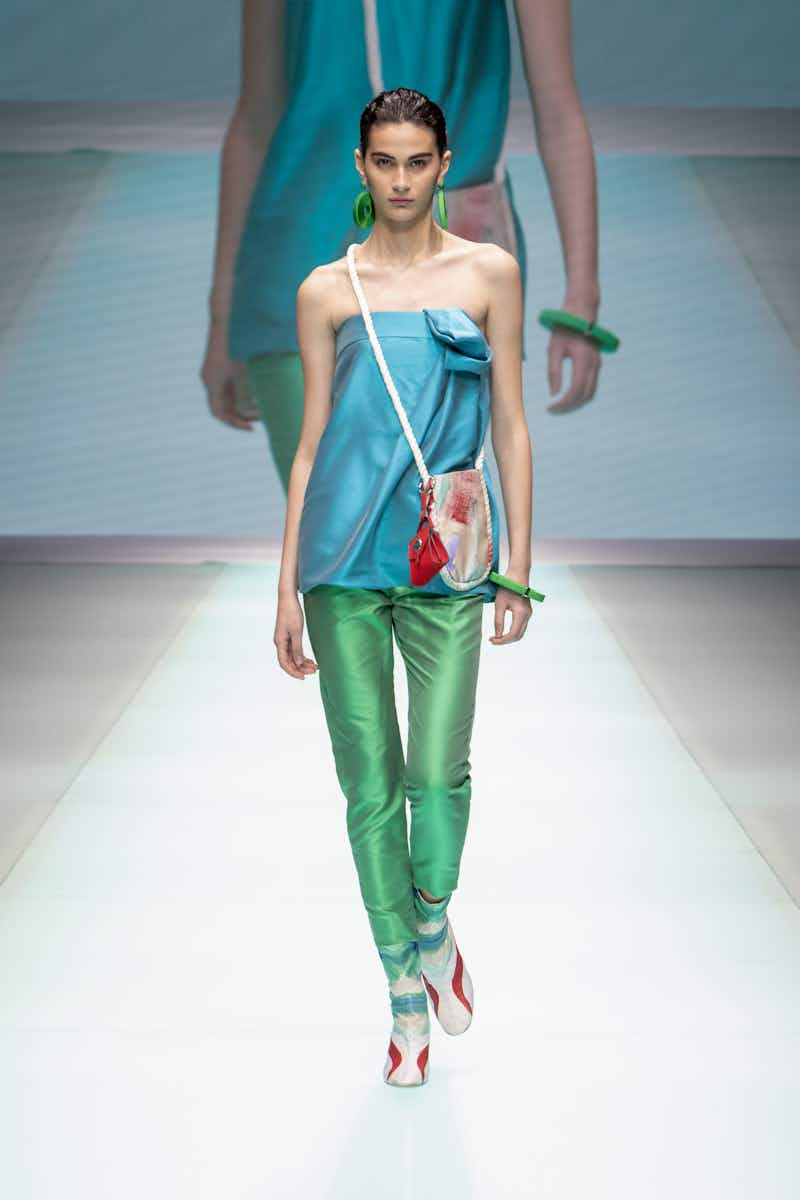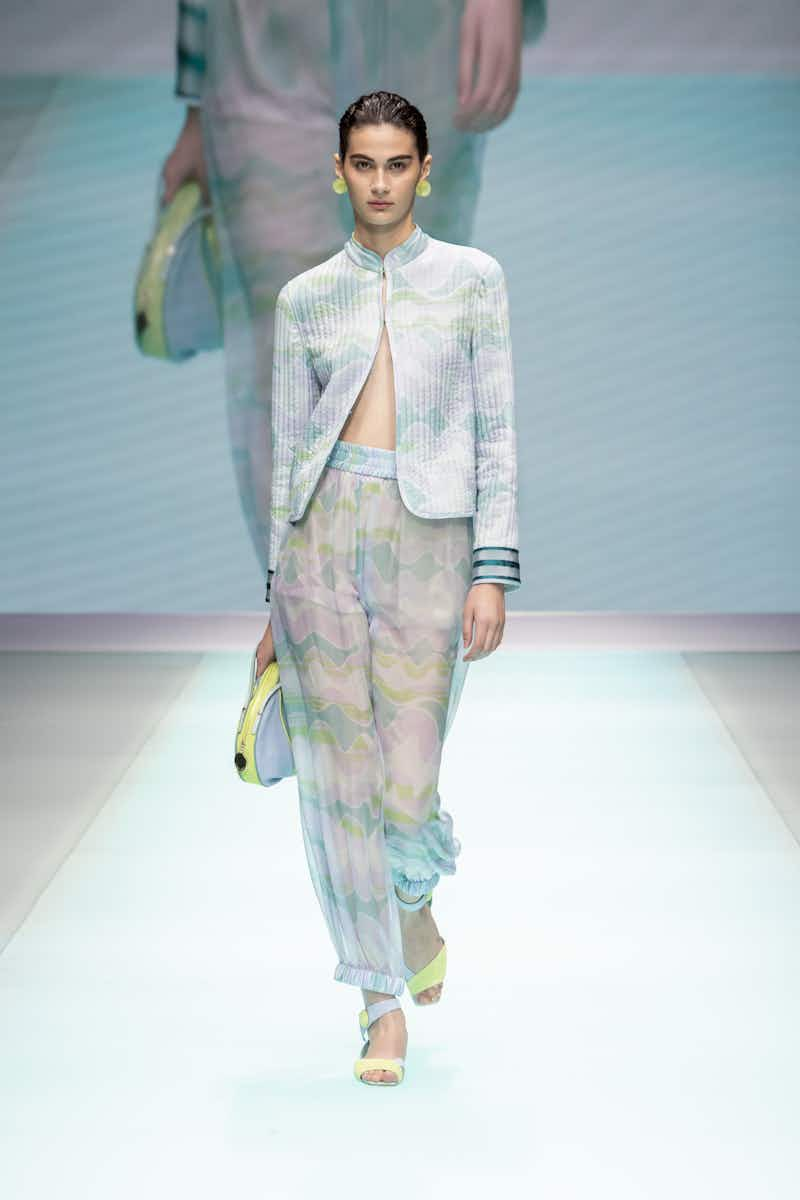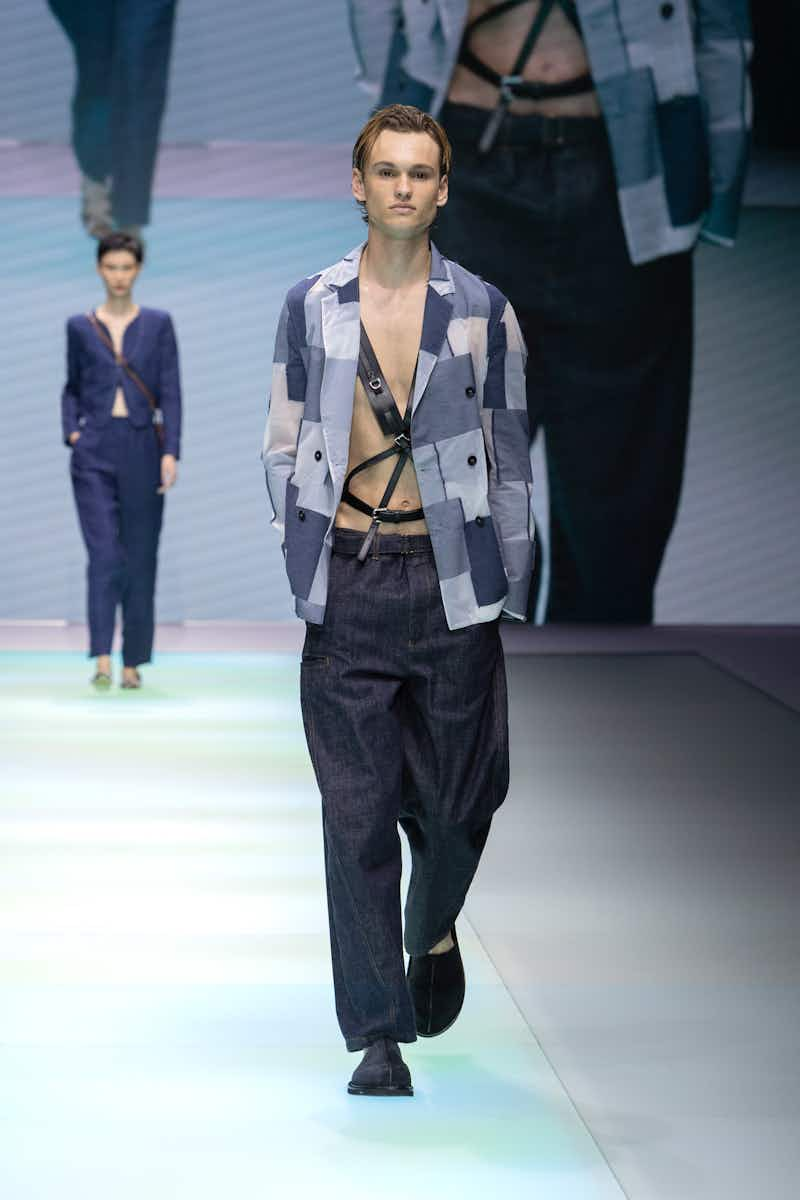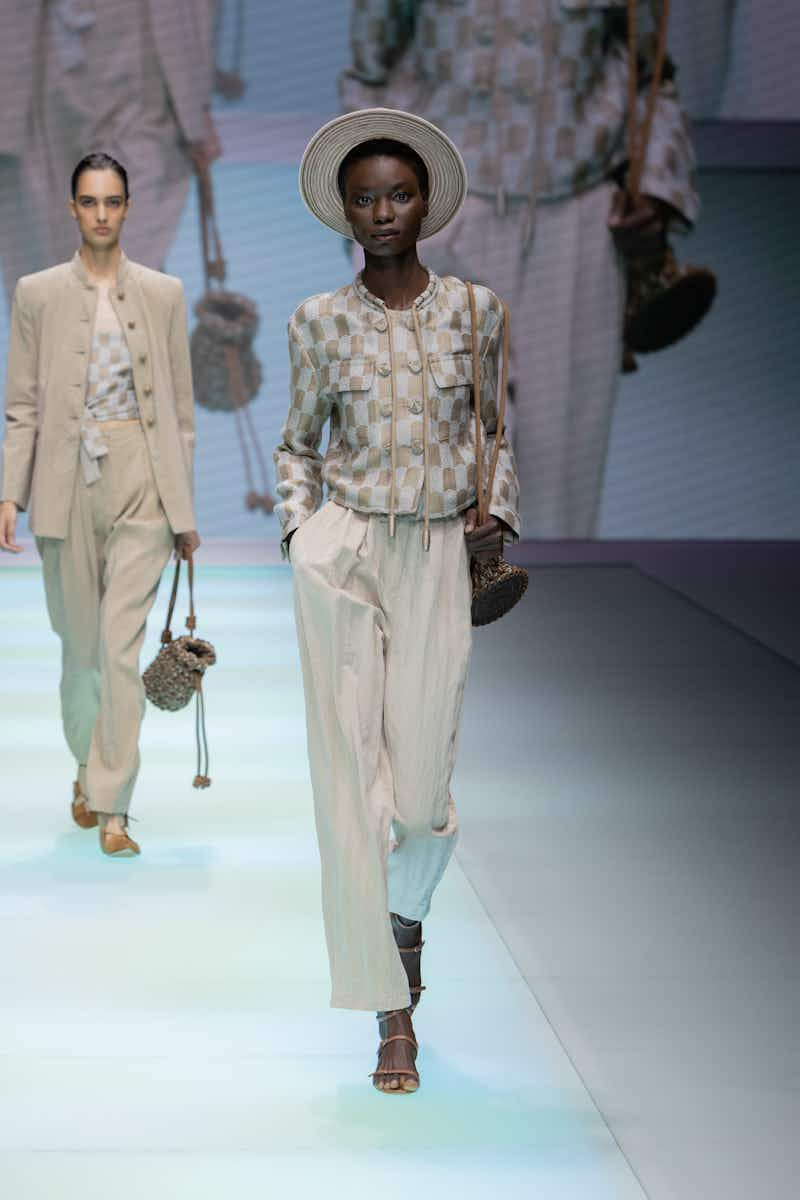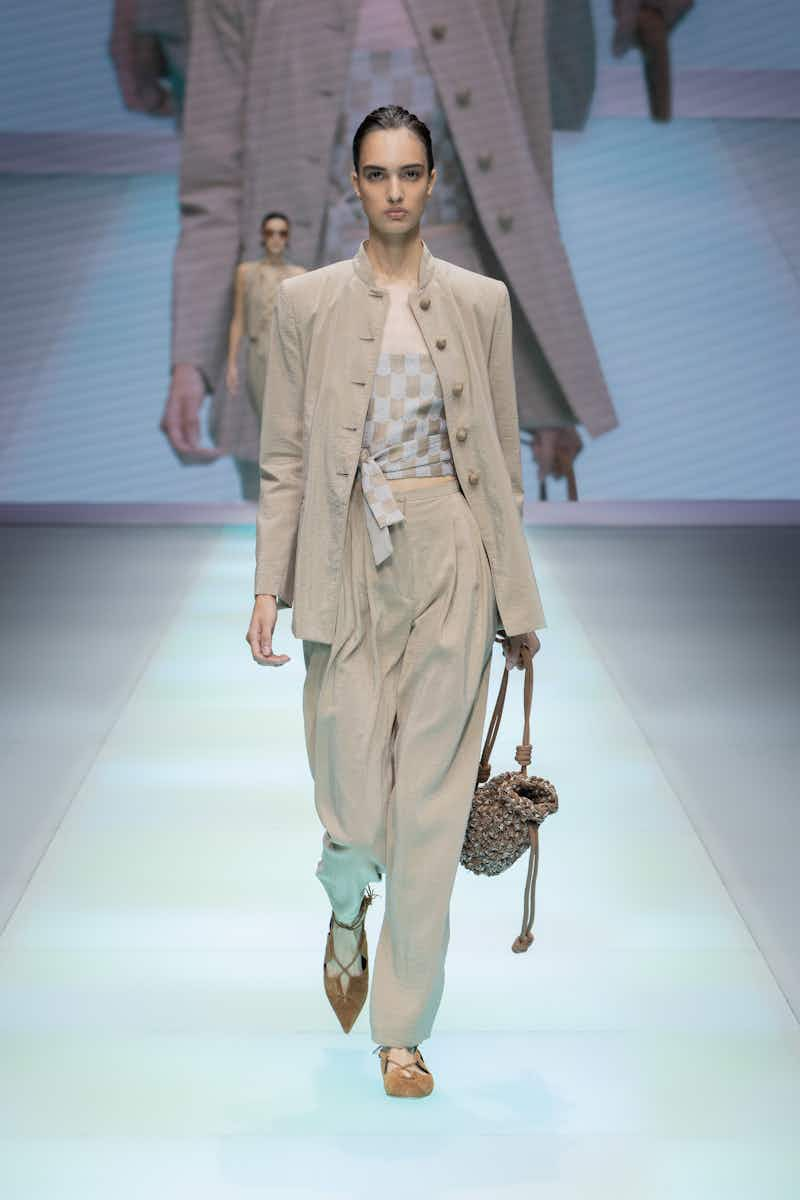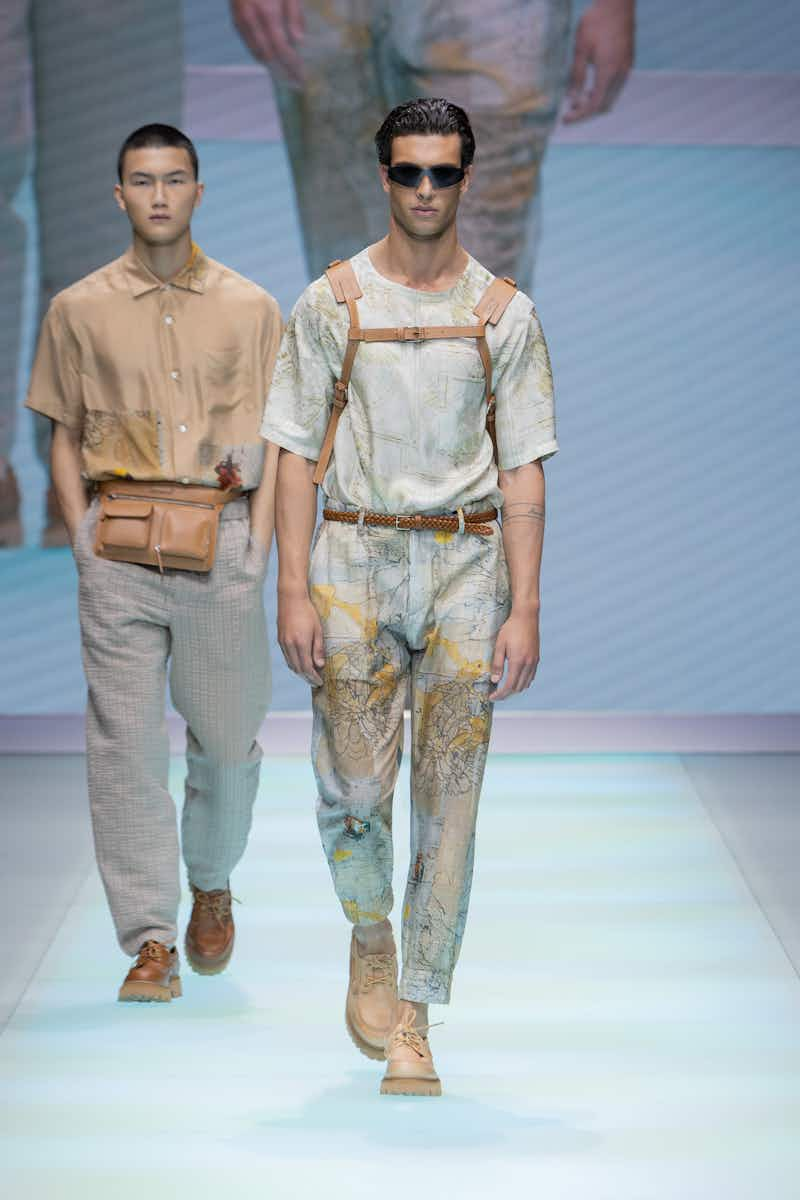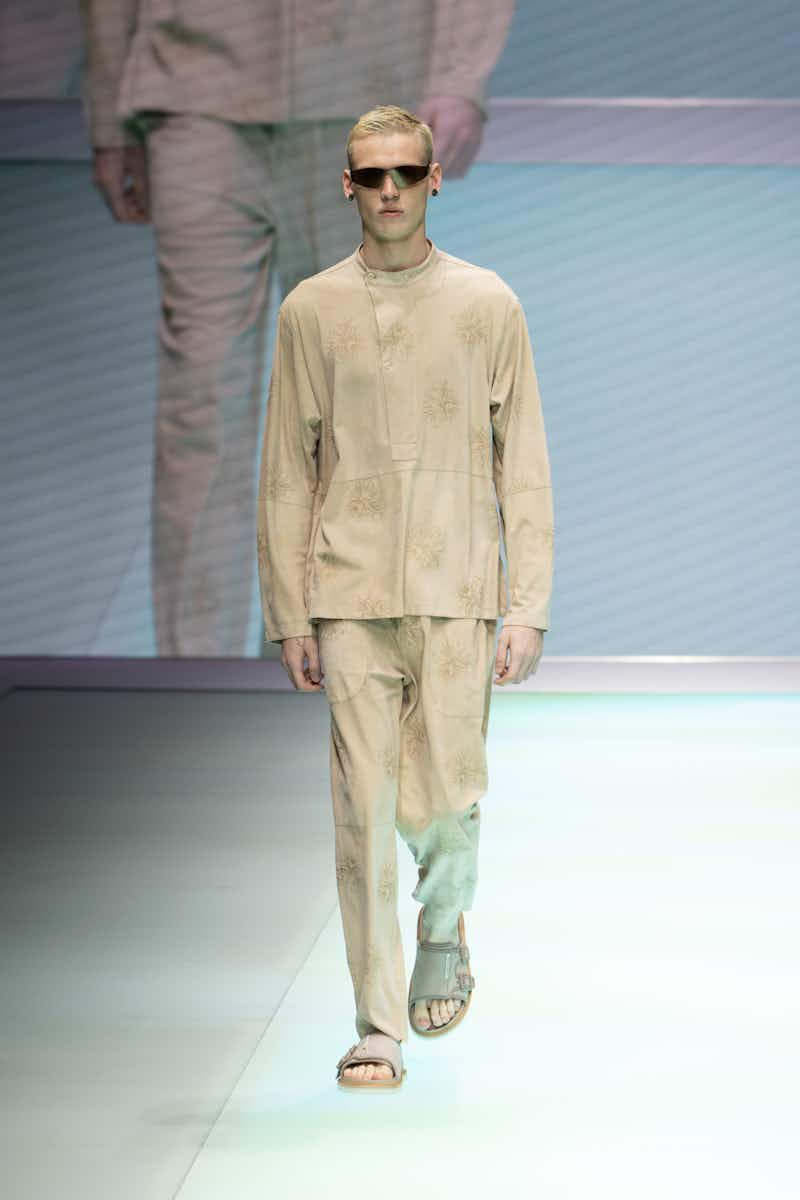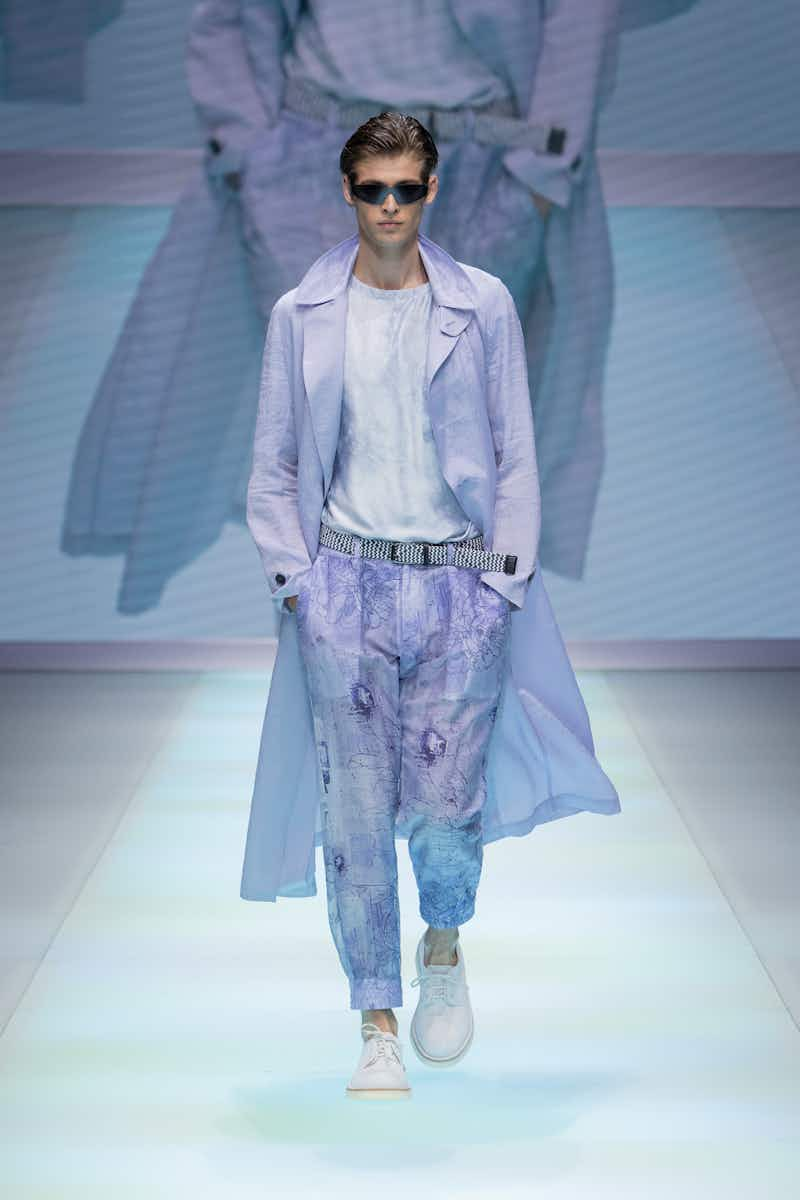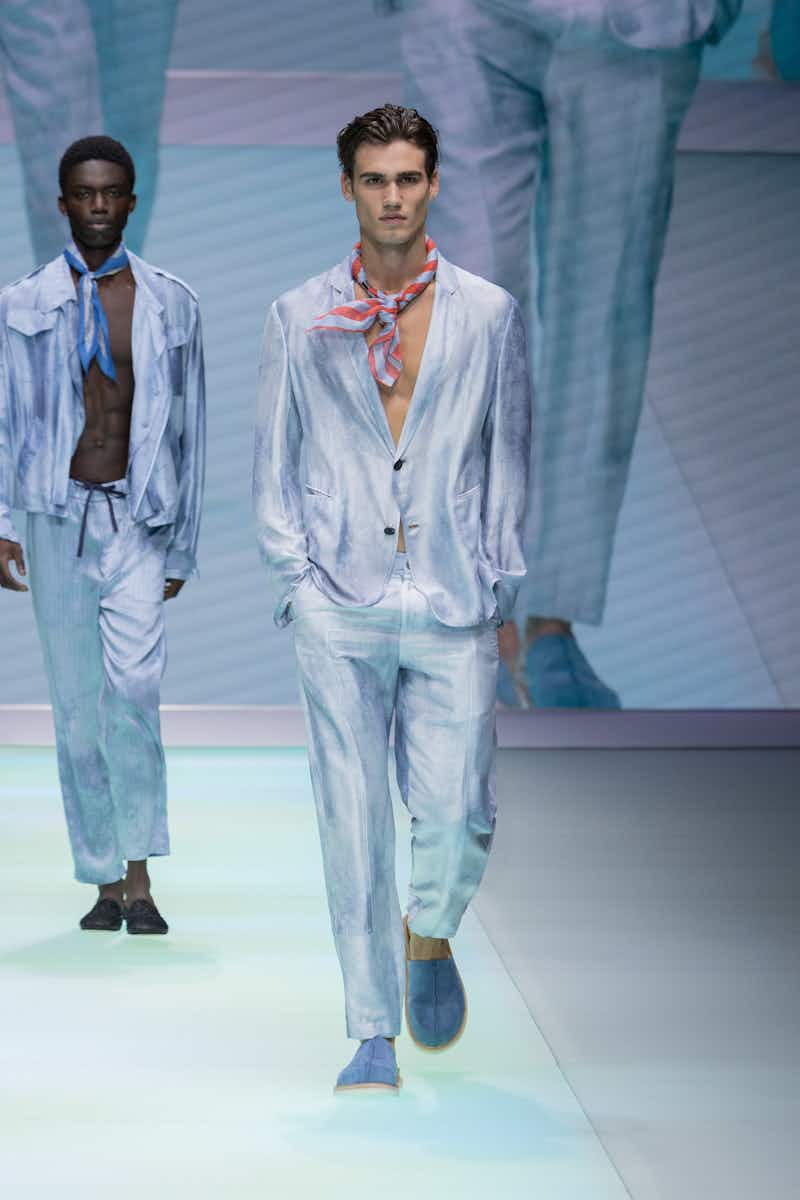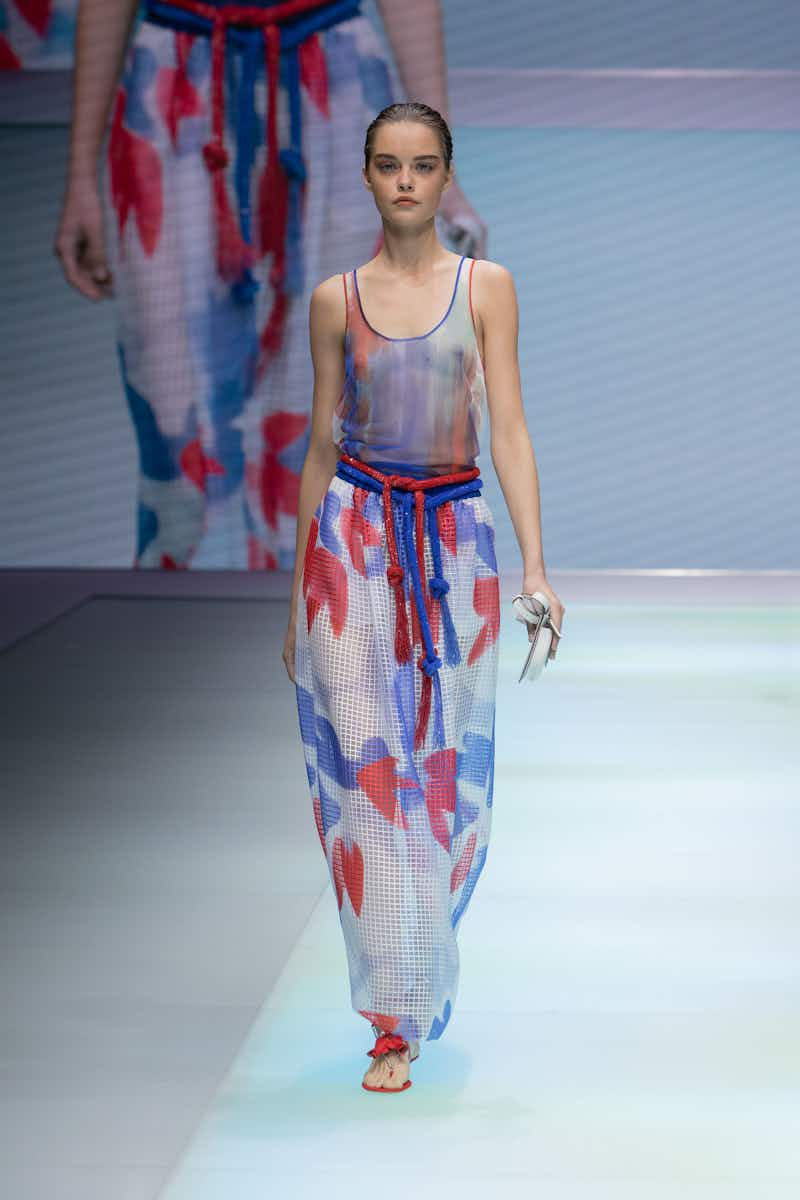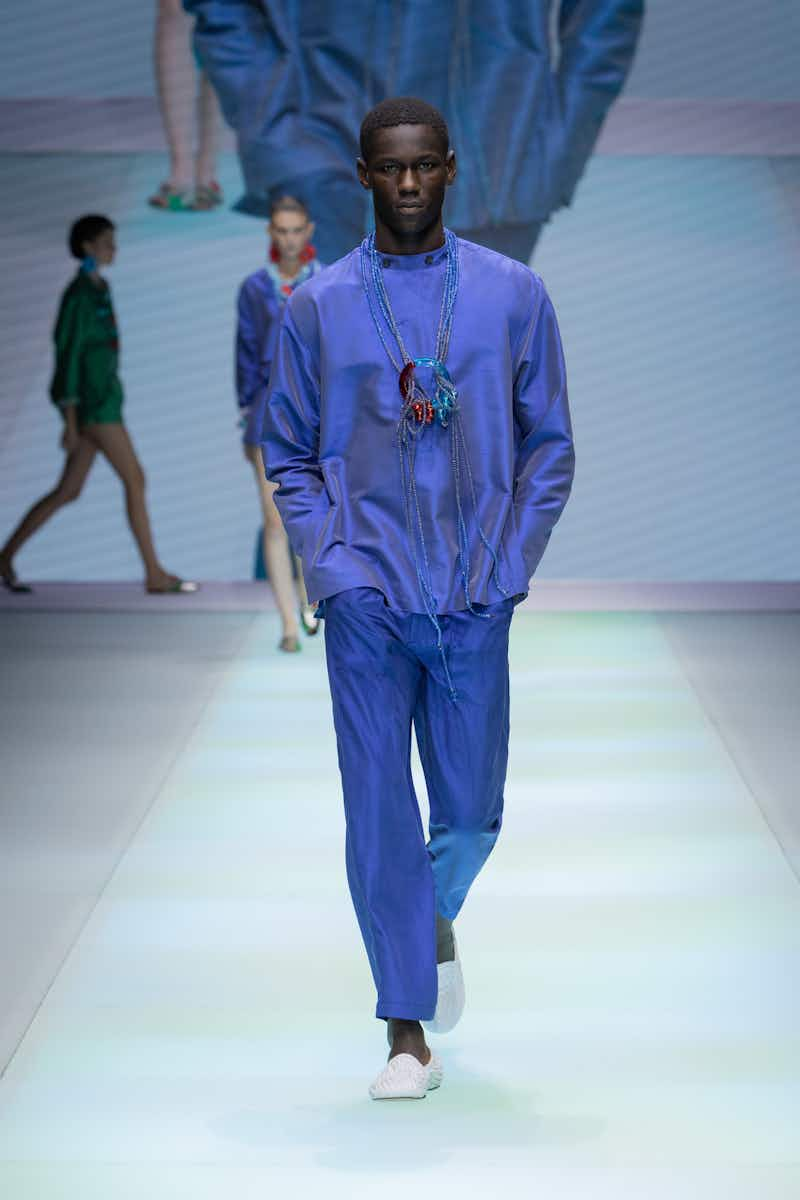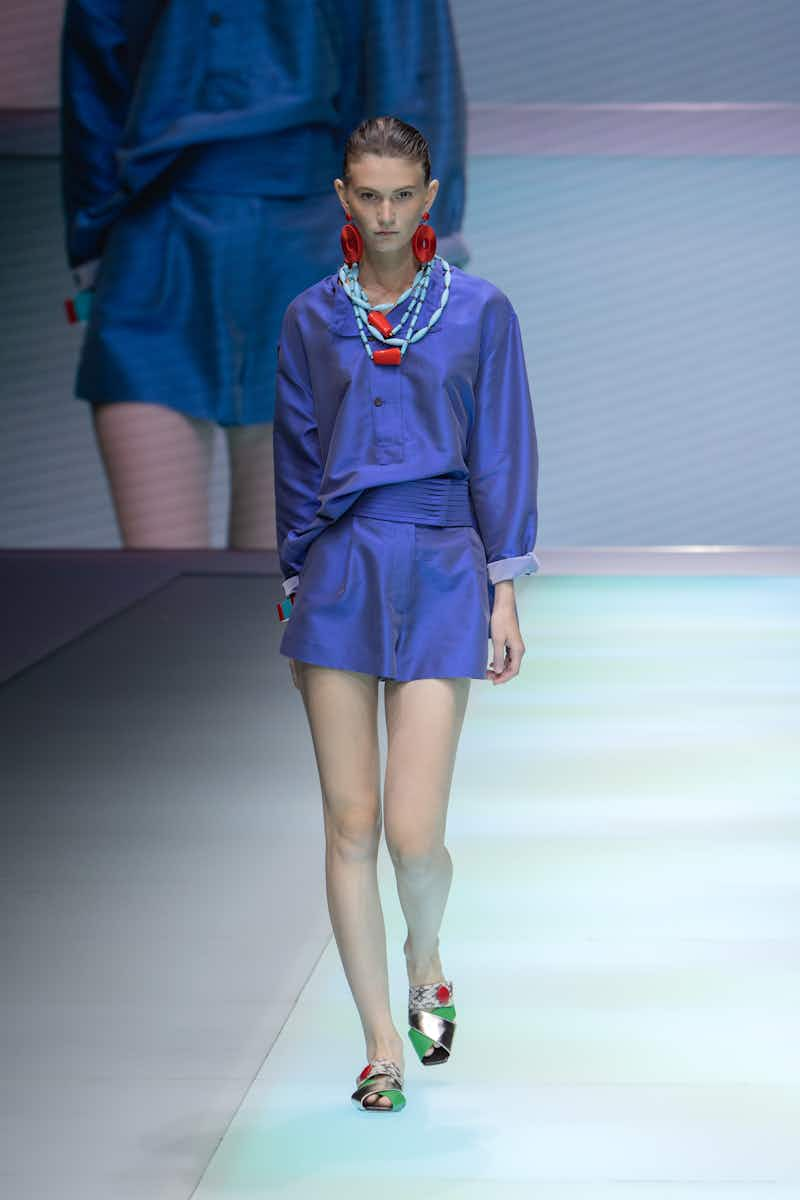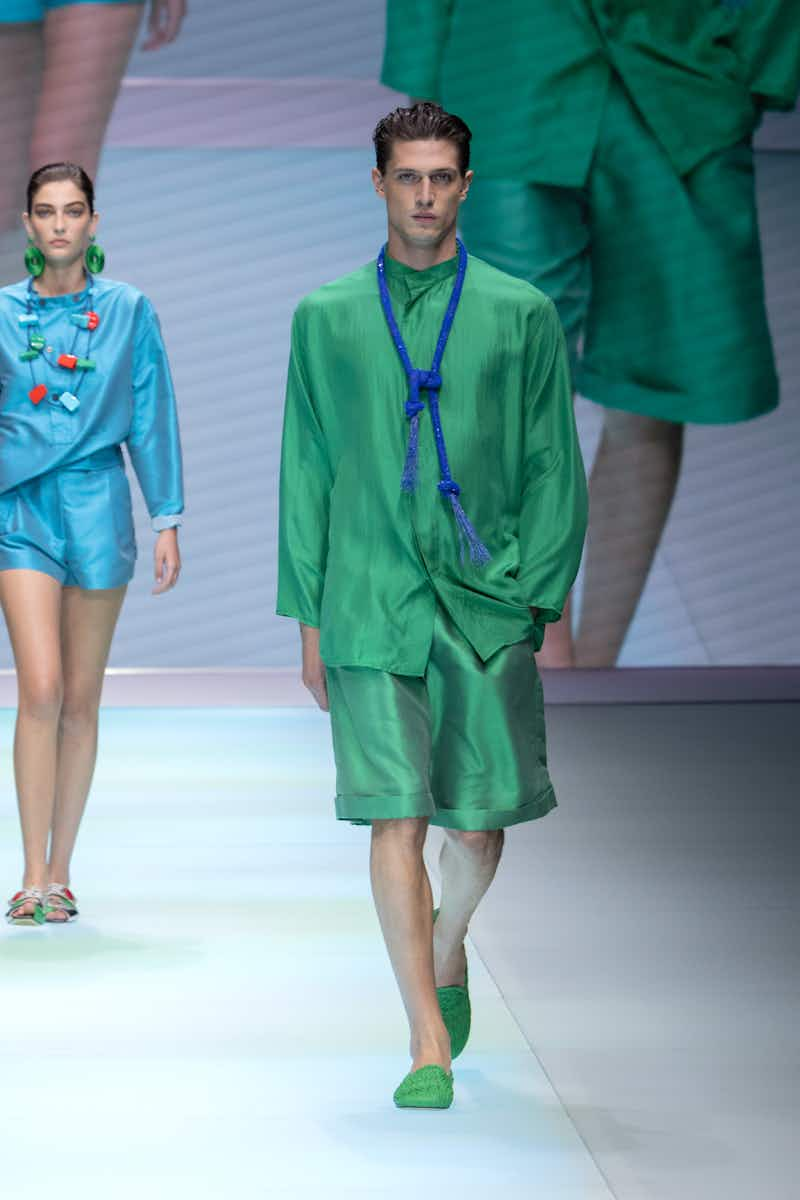 More like this