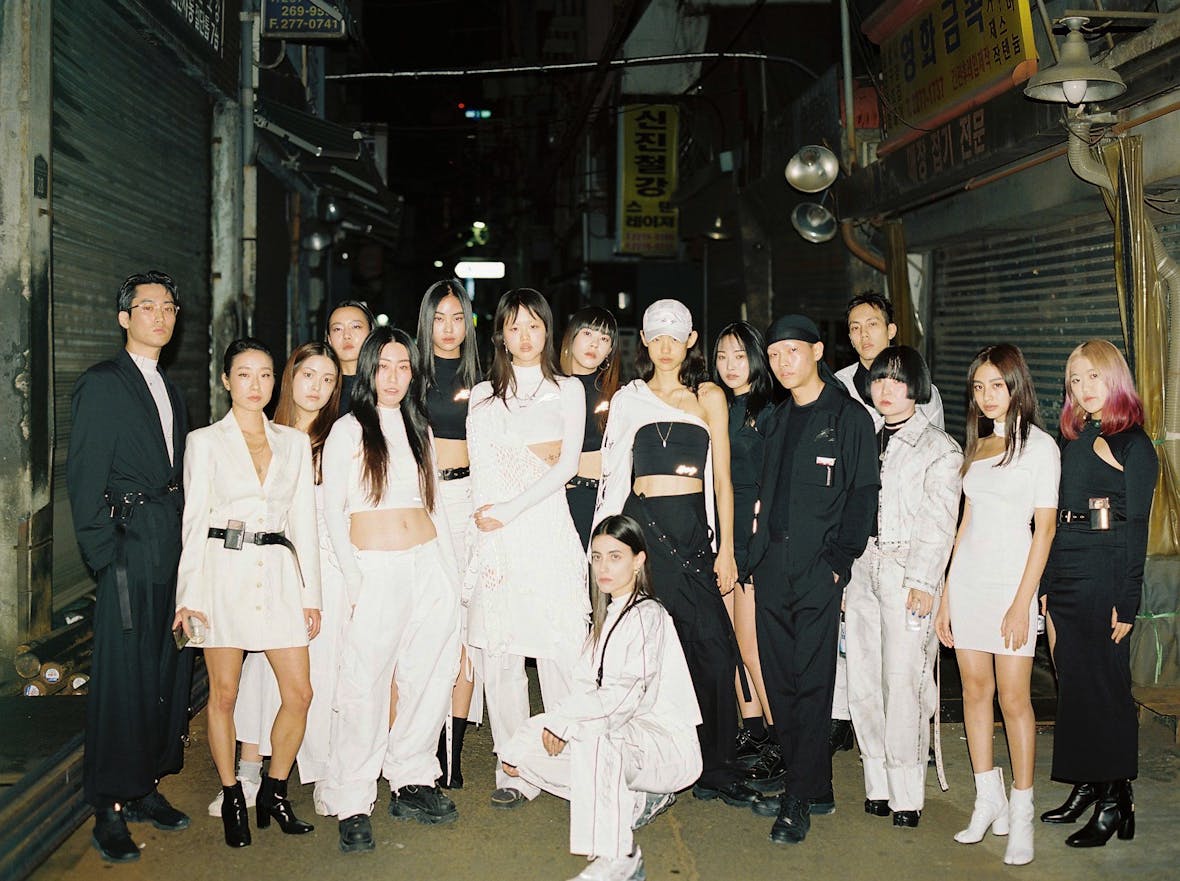 Hyein Seo's strong girls
"I design clothes that girls can feel sexy in – not for oth­ers but for them­selves," says South Kore­an design­er Hyein Seo. And her col­lec­tion – inspired by jiu jit­su stu­dents, mis­chie­vous school girls, ani­me char­ac­ters and action movie hero­ines and assas­sins – embod­ies the state­ment to its core. The ​"strong girls" that inspire Seo's aes­thet­ic are ready to take down the patri­archy and break from the con­ven­tions of their soci­ety – which, she explains, is also true of the women she encoun­ters in her dai­ly life. When I rave about one of the sig­na­ture pieces from her recent col­lec­tion, a one-shoul­der crop top in span­dex, Seo explains that it was born out of neces­si­ty, designed for women who want­ed to show off their art: ​"I actu­al­ly designed that for my DJ friends. They want­ed to wear some­thing that would accen­tu­ate their arms when DJing."
Imag­ine all this with­in the con­text of Kore­an soci­ety where peo­ple are hyper-aware of oth­ers' opin­ions. Where hav­ing a ​'desir­able' appear­ance can make or break your chances of land­ing a job, of advanc­ing your career or your social sta­tus and of mar­ry­ing your ide­al part­ner. In this image-con­scious pres­sure-cook­er, the con­cept of ​"dress­ing for one­self" and sub­vert­ing nor­ma­tive fash­ion has yet to seep into the pub­lic con­scious­ness. But change is com­ing. An emerg­ing women's rights move­ment has meant that Kore­an women and girls are becom­ing more expres­sive and exper­i­men­tal with how they dress, break­ing out of the mould shaped by patri­ar­chal val­ues. And Seo's ​"strong girls" are rid­ing the crest of this wave.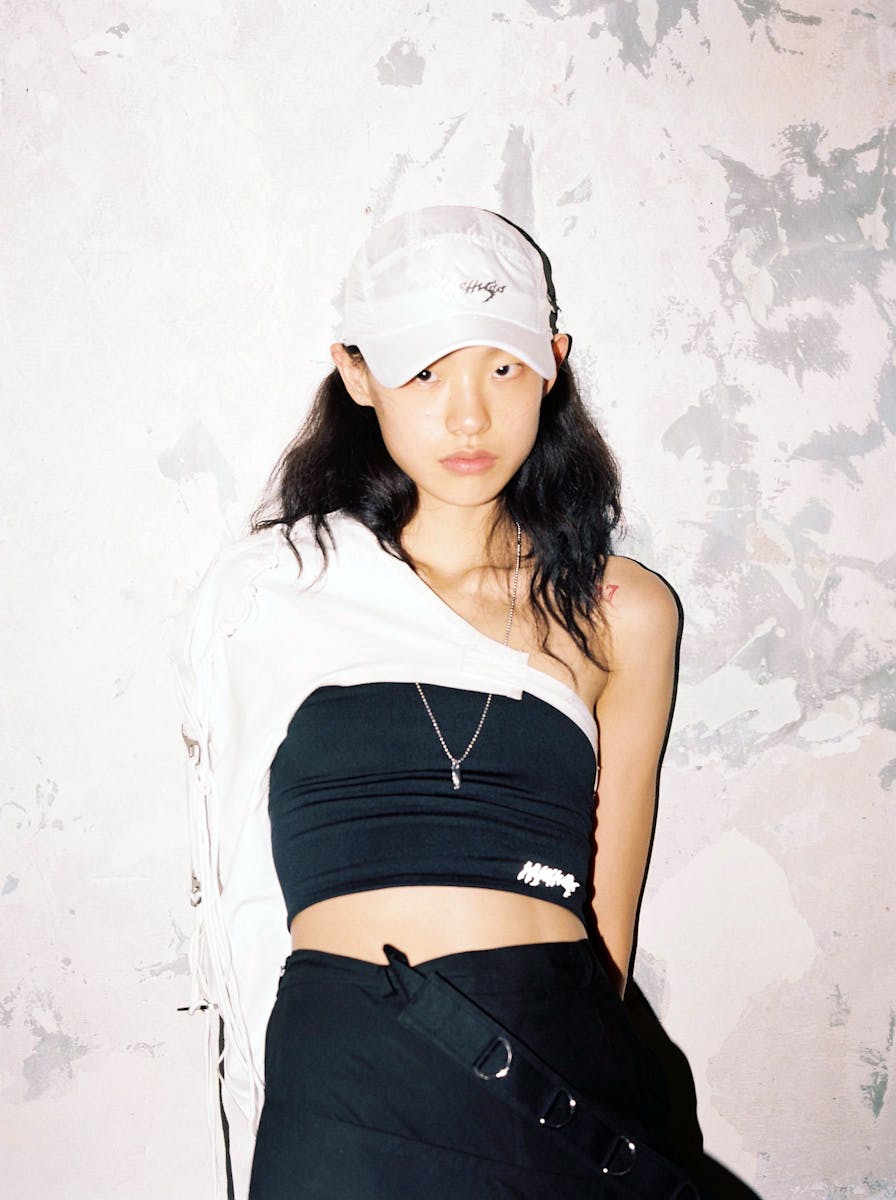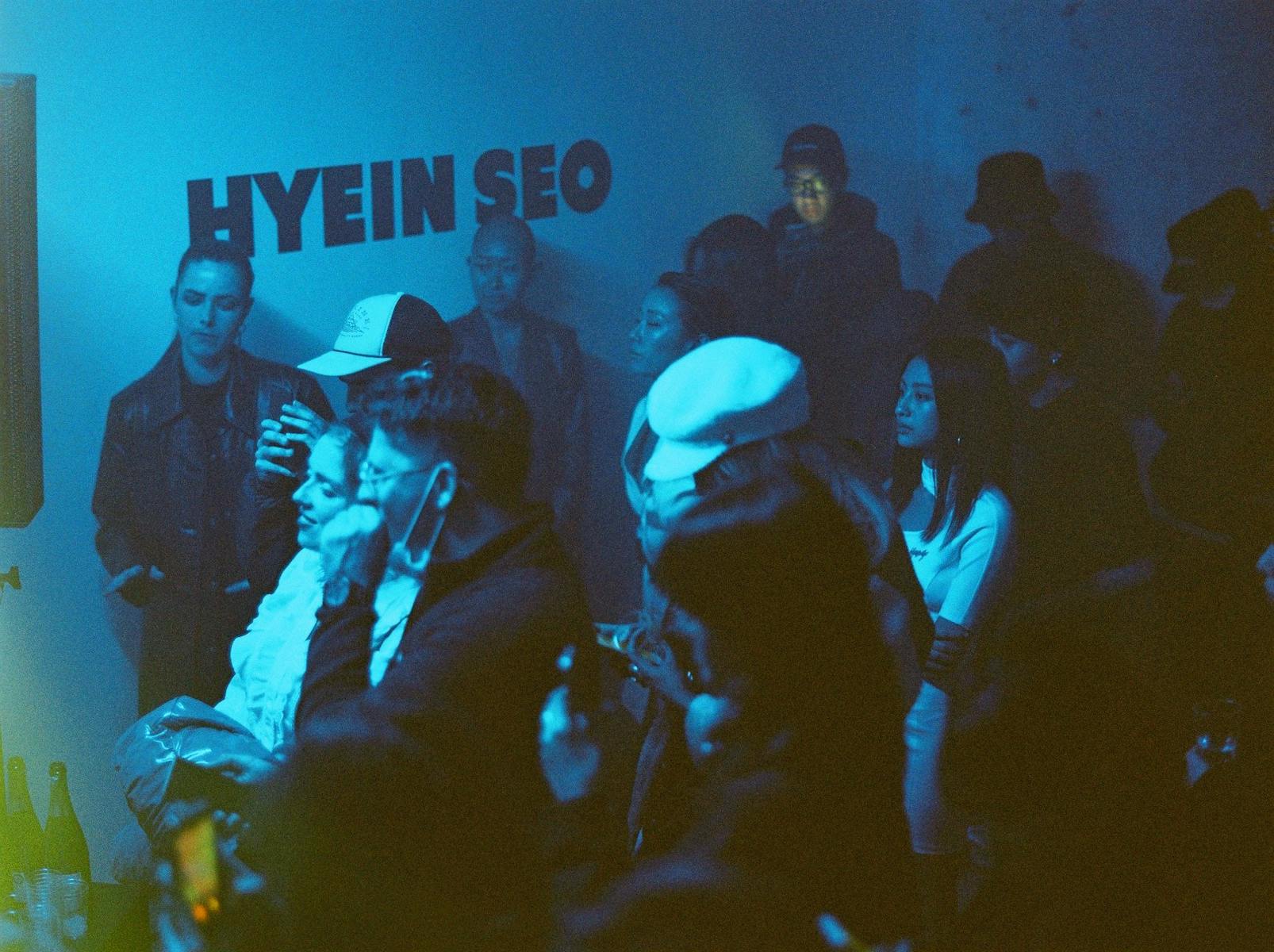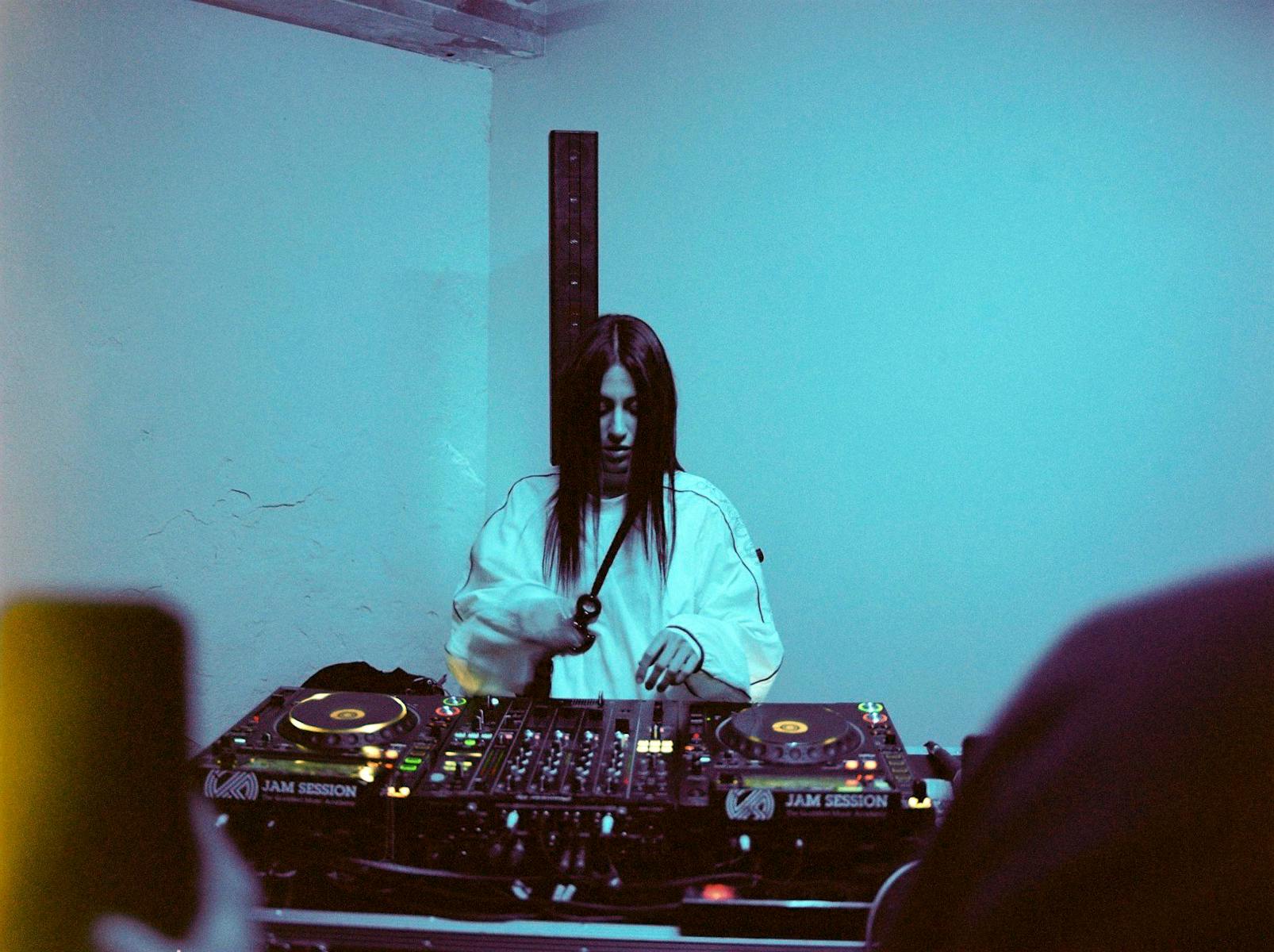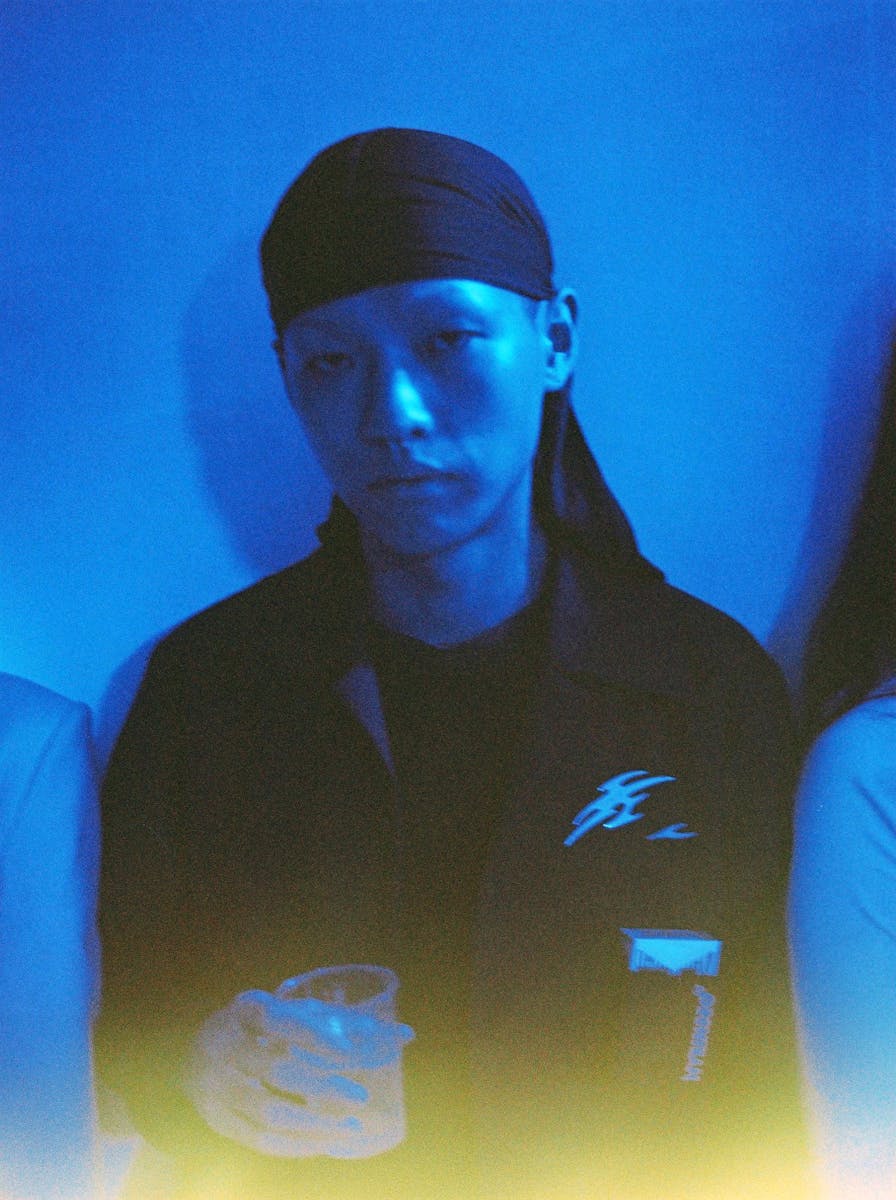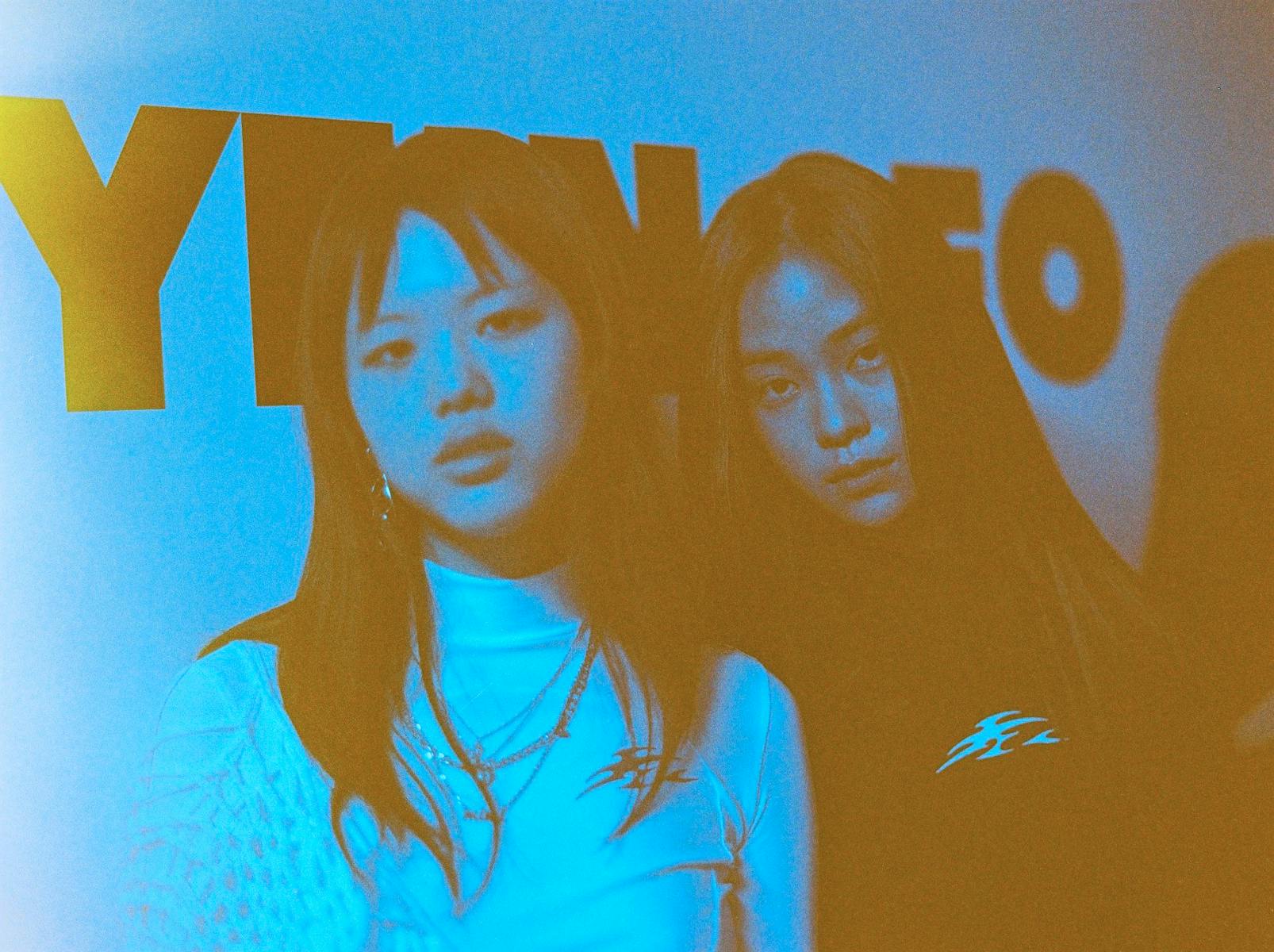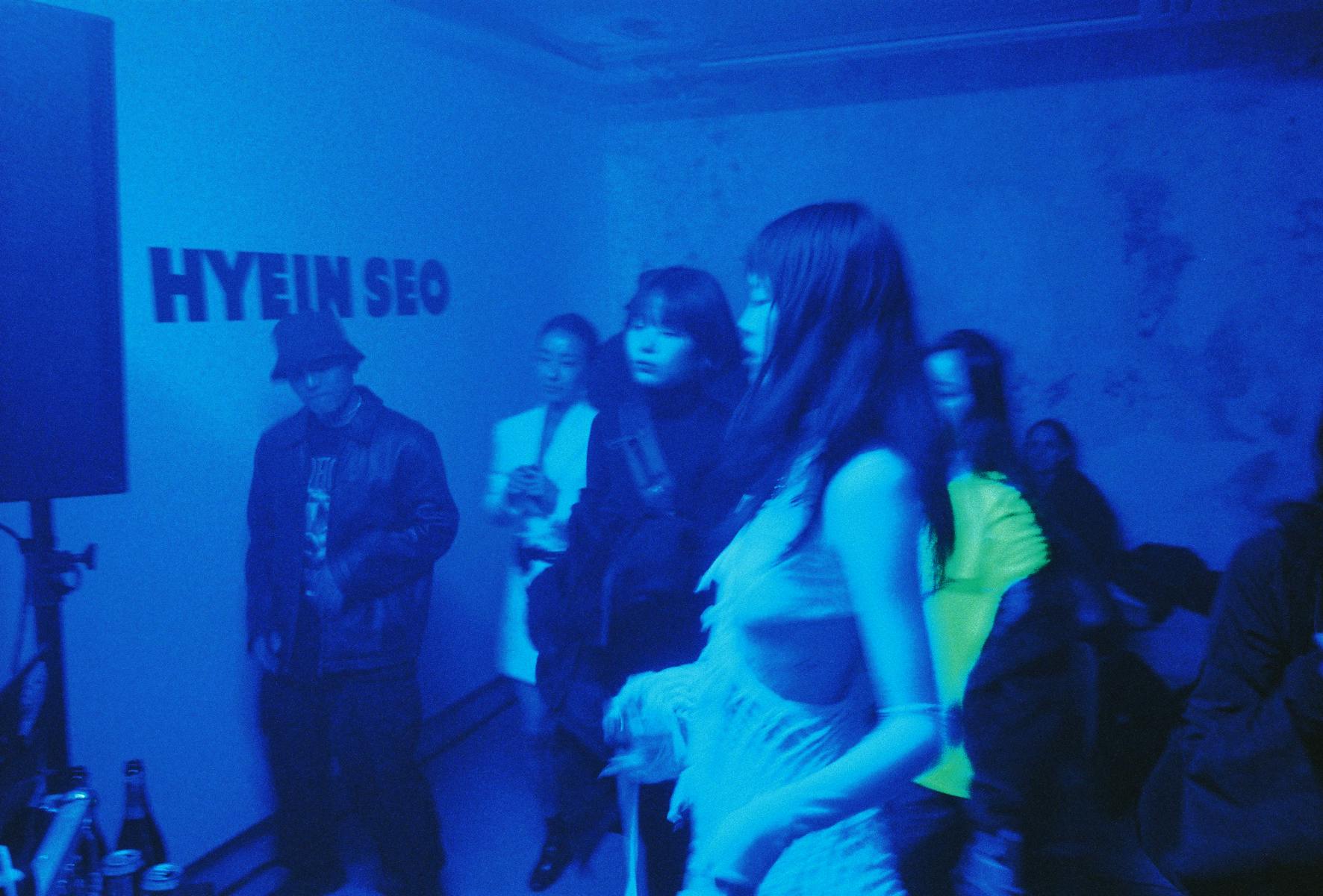 Grow­ing up in Seoul, look­ing up to the likes of Mar­tin Margiela and Raf Simons, Seo rose to unex­pect­ed star­dom when her the­sis col­lec­tion for the Roy­al Acad­e­my of Fine Arts Antwerp got picked up by VFILES (a plat­form for emerg­ing design­ers) in 2014. From there it caught the atten­tion of inter­na­tion­al stars like Rihan­na and even­tu­al­ly land­ed her the Best Design­er award in the British Fash­ion Council's Emerg­ing Tal­ents cat­e­go­ry that same year. Hav­ing ones own name­sake brand may seem like every aspir­ing designer's dream, but that was not nec­es­sar­i­ly the case for Seo. ​"I actu­al­ly nev­er want­ed to start my own label," she says pen­sive­ly. ​"My plan had been to go work for a big fash­ion hous­es after grad­u­a­tion. I tend­ed to skew towards design­ing clothes that were more com­mer­cial com­pared to my class­mates, [who were] mak­ing all this avant-garde stuff [in line with the Antwerp acad­e­my tra­di­tion]. They would refer to my clothes as ​'street cou­ture'. But my VFILES pre­sen­ta­tion end­ed up receiv­ing more atten­tion than I had ever antic­i­pat­ed. And it's lit­er­al­ly been non-stop work ever since."
After years work­ing between Antwerp and Seoul, Seo per­ma­nent­ly moved her design stu­dio to her home­town last year, a move that may seem puz­zling. After all, Seoul isn't the first city that comes to mind when one thinks of lead­ing fash­ion. But Seo has found the city to be brim­ming with inspi­ra­tion and poten­tial for young design­ers like her­self: ​"Seoul's fash­ion scene has evolved tremen­dous­ly since I had left for Antwerp a decade ago," she explains. ​"My pro­duc­tion was already based in Seoul and I just didn't have any rea­son to stay in Antwerp. Plus there are so many tal­ent­ed young design­ers and cre­atives doing fresh, excit­ing work, more so than in places like Lon­don and Paris where you see a lot of young design­ers regur­gi­tat­ing [a] sim­i­lar aes­thet­ic, to be frank. [In Seoul] we are also quite a close-knit group and are sup­port­ive of each other's work."

Since the move, Seo has quick­ly become a fix­ture in this com­mu­ni­ty, cement­ed through her SS19 pre­sen­ta­tion-cum-par­ty. The after-par­ty scene that is a sta­ple in oth­er fash­ion weeks is lack­ing in Seoul. So Seo threw one of her own in a true DIY, guer­ril­la fash­ion. Tak­ing over a yet-to-be-opened, inde­pen­dent gallery space – locat­ed in the emerg­ing, and very hot neigh­bour­hood of Euljiro – the par­ty pul­sat­ed with the young pho­tog­ra­phers, design­ers, artists, mod­els and DJs shap­ing the city's bur­geon­ing cre­ative scene. The night reached its apex when Lon­don-based pro­duc­er CouCou Chloe deliv­ered a live per­for­mance: ​"She was my main inspi­ra­tion for this col­lec­tion so it was tru­ly a dream come true to have her there."
Despite being a wom­enswear brand Seo reveals that male cus­tomers, includ­ing stars like Kendrick Lamar, make up half of all sales. In her future col­lec­tions, Seo plans to con­tin­ue weav­ing togeth­er con­trast­ing pieces, from hyper-fem­i­nine miniskirts with leather garter belts to over­sized hood­ies and bomber jack­ets, while also intro­duc­ing more of the intri­cate and avant-garde ele­ments you'd expect from her Antwerp acad­e­my edu­ca­tion. One thing you won't see though is span­dex: ​"I've grown tired of the sports­wear look at this point," she says with an exas­per­at­ed laugh. ​"You'll see some­thing quite dif­fer­ent in my next col­lec­tion." Her ever-chang­ing style has drawn some com­plaints from buy­ers over the years for a lack of con­sis­ten­cy. But she's san­guine – after all, you could argue that it's Seo's chameleon-like approach to design that makes her per­fect­ly placed to rep­re­sent the mul­ti-faceted nature of mod­ern day womanhood.
HYEIN SEO'S GUIDE TO SEOUL
The Club:
"Vurt is a small base­ment club locat­ed in Hong­dae and known for its hard­core tech­no music. The com­pact space allows for an immer­sive expe­ri­ence, so you can just lose your­self in a pool of music."
The Par­ty:
"PADO is a par­ty orga­nized by dadaism club, a col­lec­tive of young Seoul-based pho­tog­ra­phers and cre­atives. It takes place at Cake­hop, one of the best under­ground clubs in Itae­won. They always invite cool DJs and pro­duc­ers, last year they invit­ed mobi­le­girl."
The Design­ers:
"Jichoi is a Lon­don-edu­cat­ed design­er who pulls inspi­ra­tion from Kore­an his­to­ry and literature."
"Post Archive Fac­tion is a menswear brand known for its decon­struct­ed clothing."
"Kusiko­hc is a new label by young, emerg­ing fash­ion pho­tog­ra­ph­er Cho Giseok."
The Book­stores:
"BOOK­WALK opened recent­ly. It's an inde­pen­dent book shop run by fash­ion jour­nal­ist Suk­woo Hong, who sells archive mag­a­zines and vin­tage Kore­an books from his own collection."
"Post Poet­ics is prob­a­bly the best spot in the city for for­eign-lan­guage art books and mag­a­zines. I've been going here for over 10 years now."
The Gallery:
"N/A gallery is locat­ed on a hid­den street in Euljiro. It was the venue for our first Seoul pre­sen­ta­tion and after-party."

---