MMRMS Studio wants you to feel sexy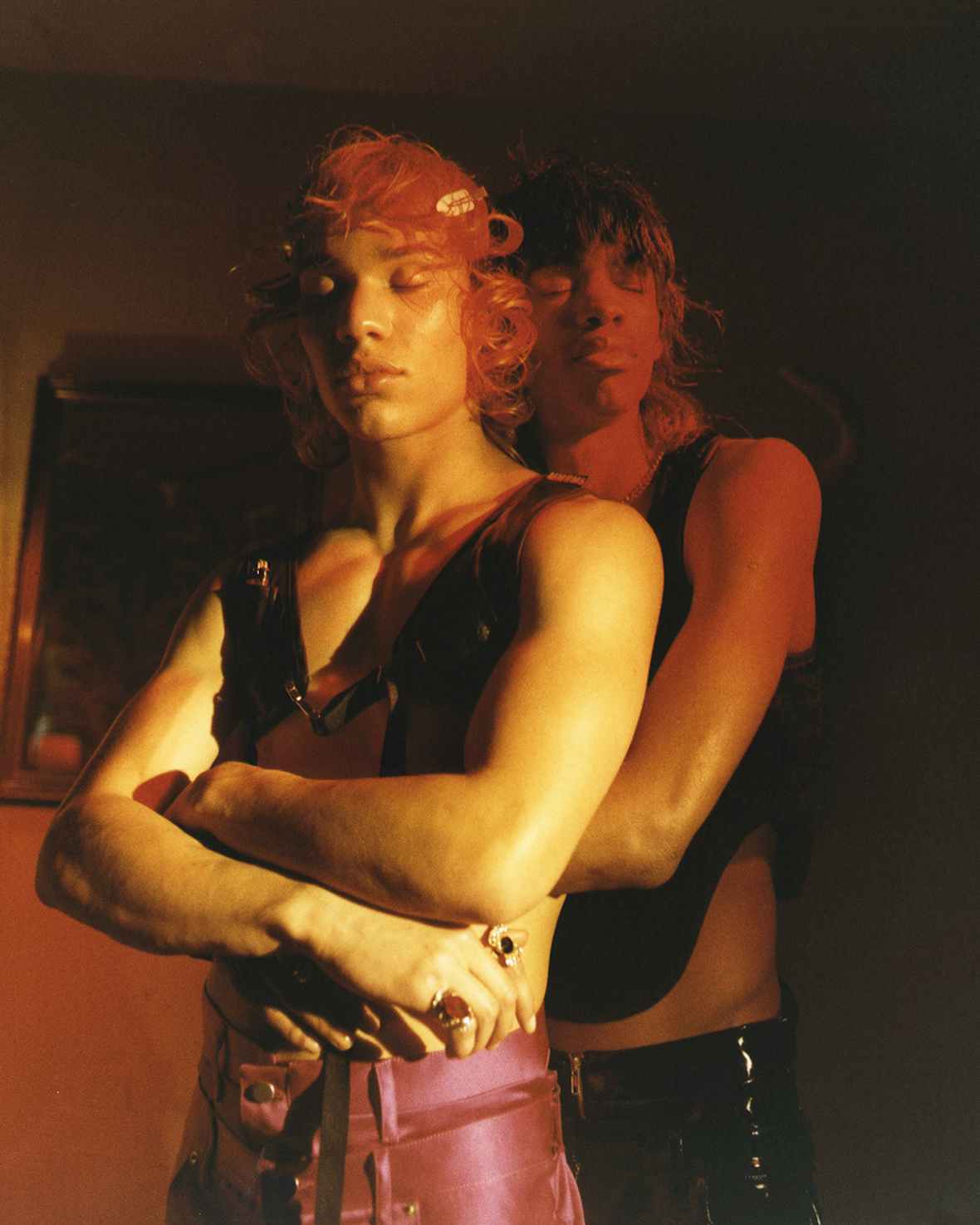 The London label's latest capsule references Elephant Man and Nina Simone, and wants to change the narrative around Black bodies.
"The brand is all about feeling fearless and embracing your sex appeal," says Thomas Harvey, founder of MMRMS Studio. ​"I wanted to make clothes that I would wear and feel empowered by."
The London-based label was started by Harvey and Mauro Pitteri while the two were studying at London College of Fashion. Despite not getting into the University's graduate show, the pair crashed onto the scene with the guerilla grad show Burn The Man in 2018, and the Institute of Contemporary Art swiftly tapped them to exhibit their collection at the centre later that year.
Taking inspiration from dancehall culture, Black masculinity, and arousing displays of sensuality, MMRMS Studio's previous collections have featured skin-tight mesh tops dripped in graphic flowers, high-shine, vinyl-esque trousers and waist-baring sleeveless tops, as worn by American rapper Aminé on YouTube-based streetwear show PAQ. ​"The cuts all accentuate parts of the man's body that I find sexy, like the torso or the shoulders," says Harvey.
Their latest capsule is out today, and Harvey (who now runs the brand by himself) says it draws from one of the brand's core DNA: music. ​"I was inspired by Nina Simone's Dambala and Elephant Man's Gal Bruk," explains the designer. ​"I'm always rooted in dancehall, but this time I was taking inspiration from different kinds of sounds and wanted to make that conceptual." The result is fuschia-pink blazer jackets slapped with jagged denim stitching and ombre lapels that bleed into the body.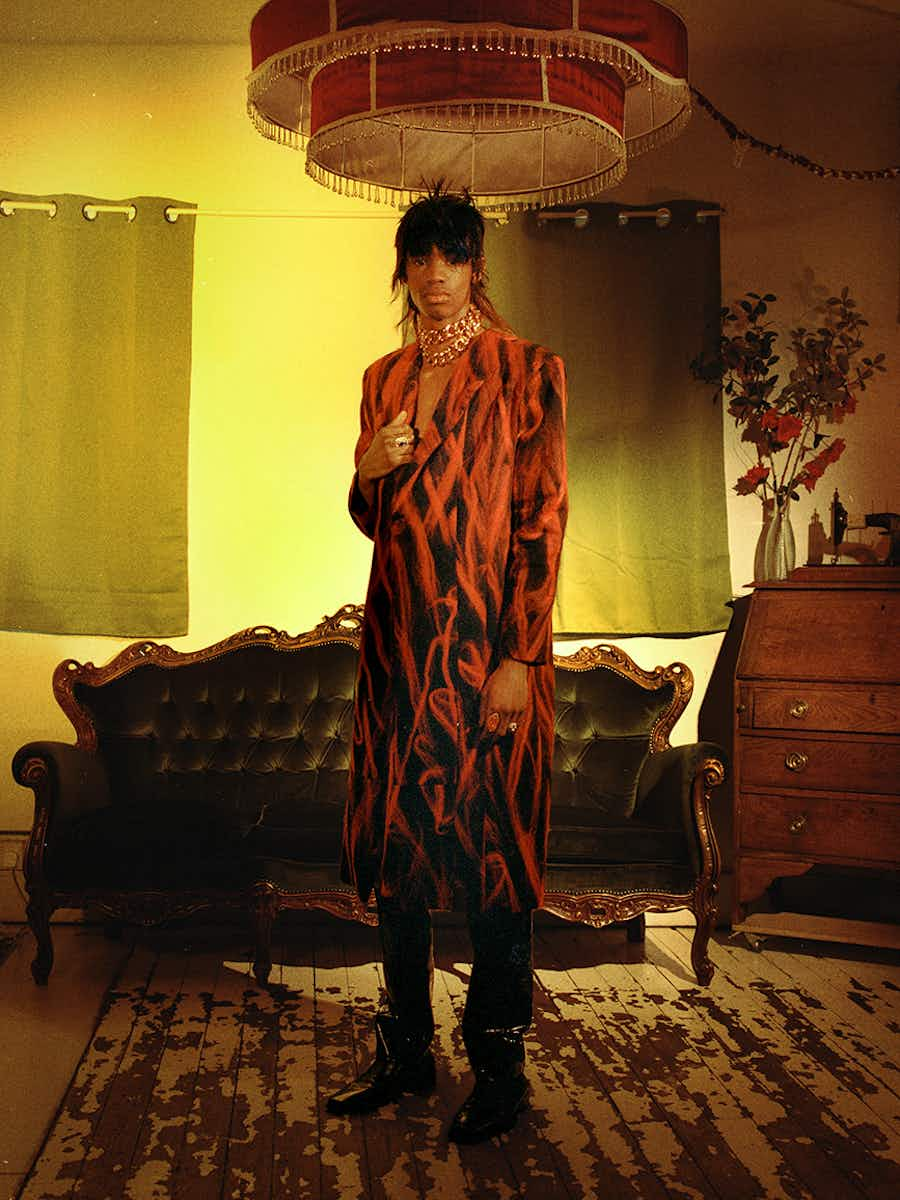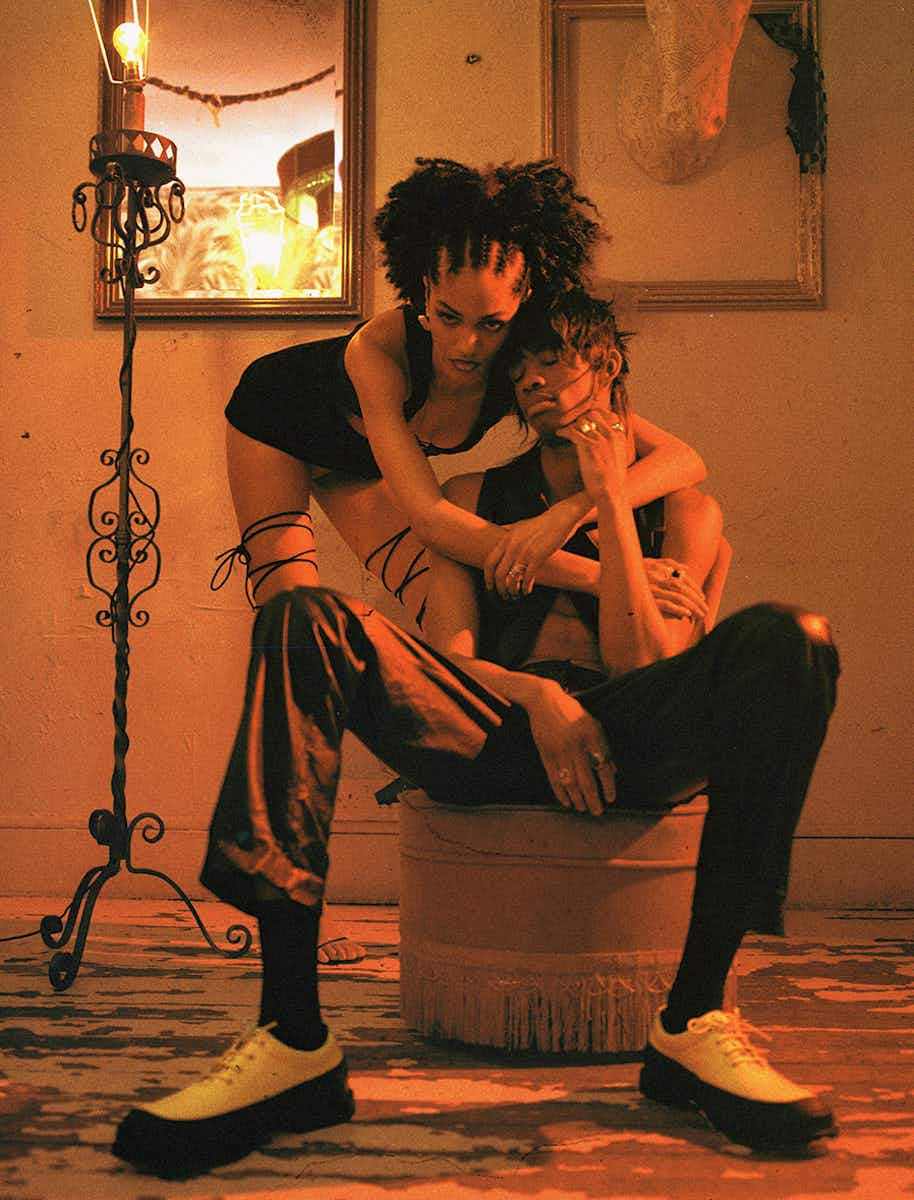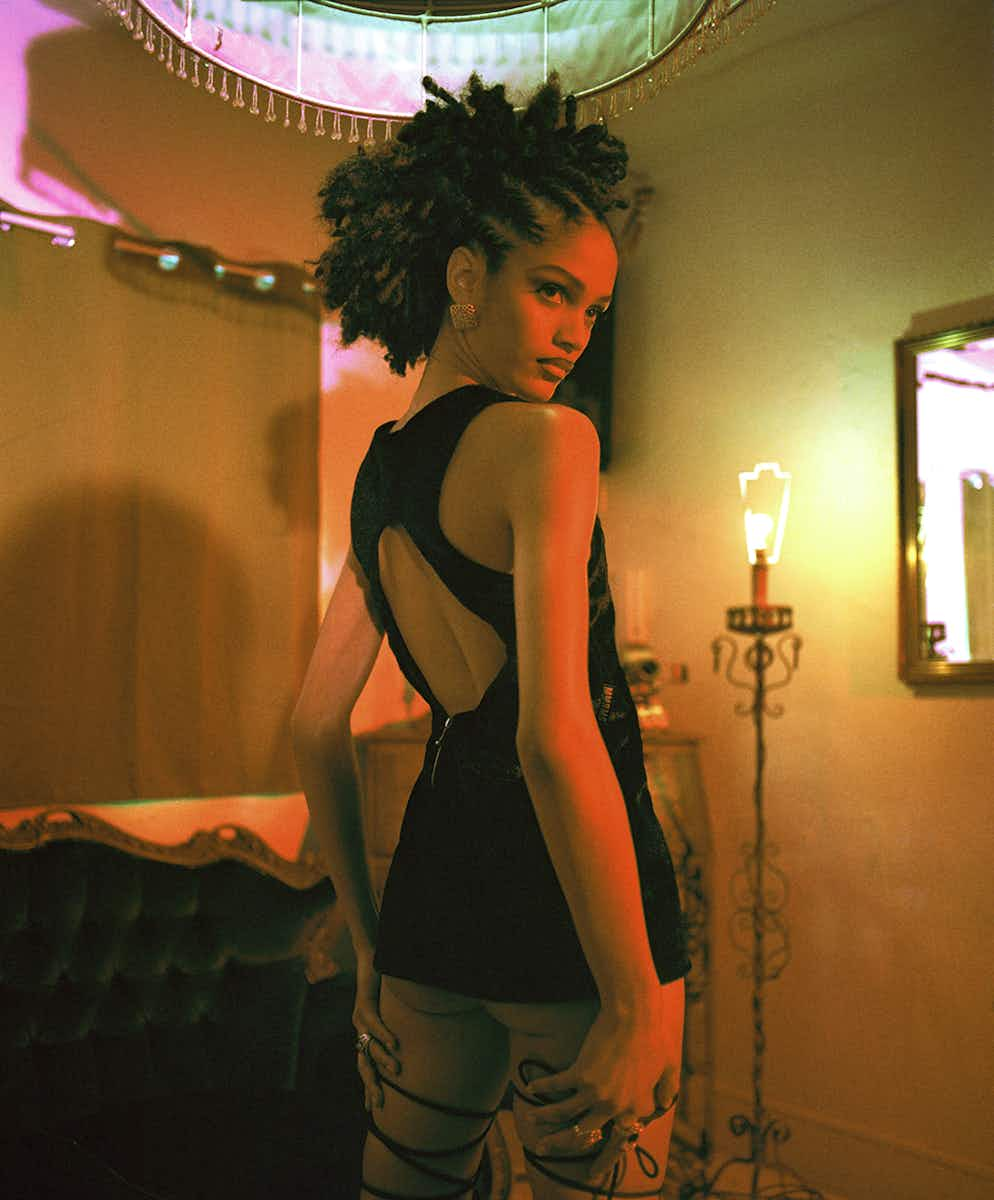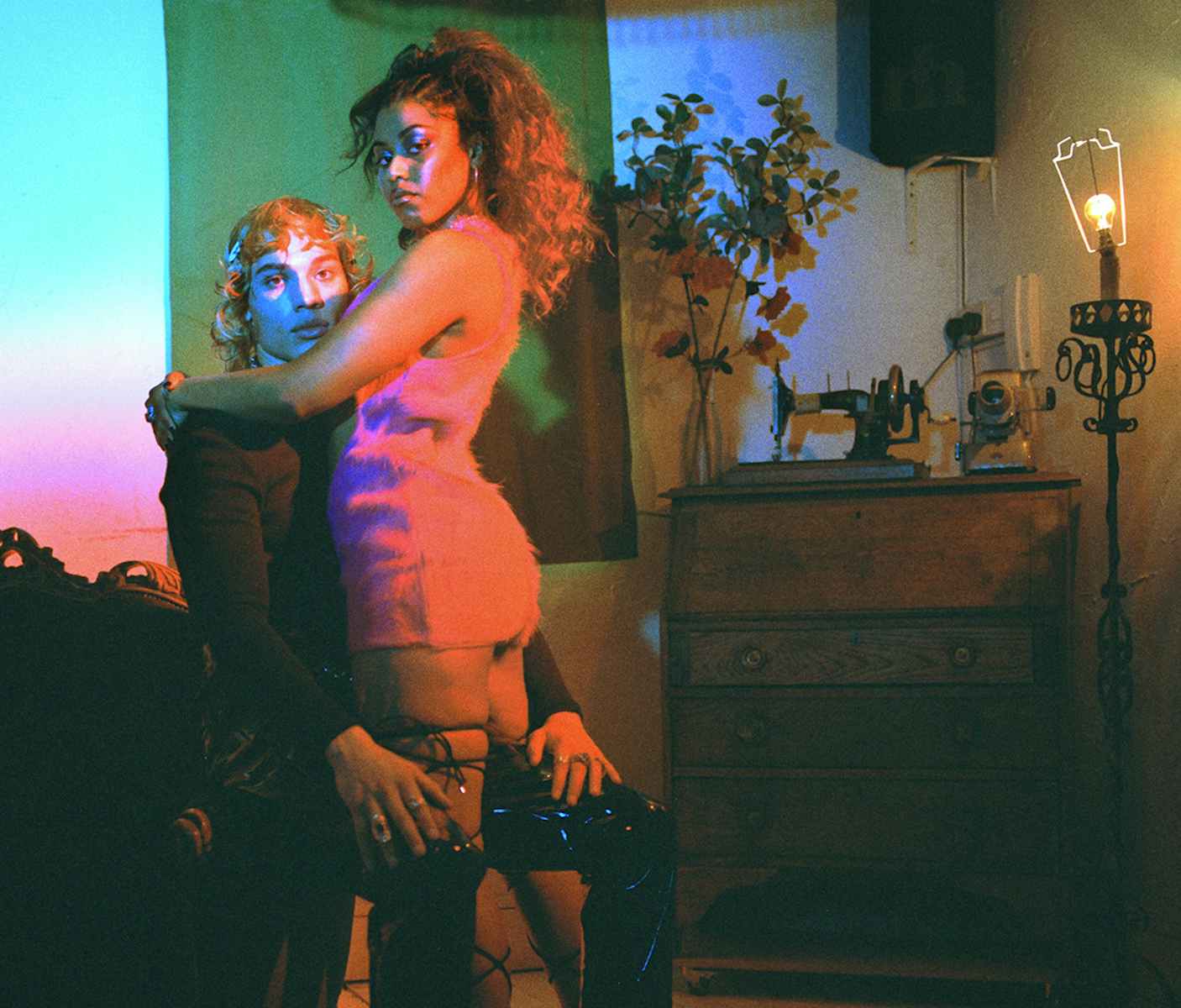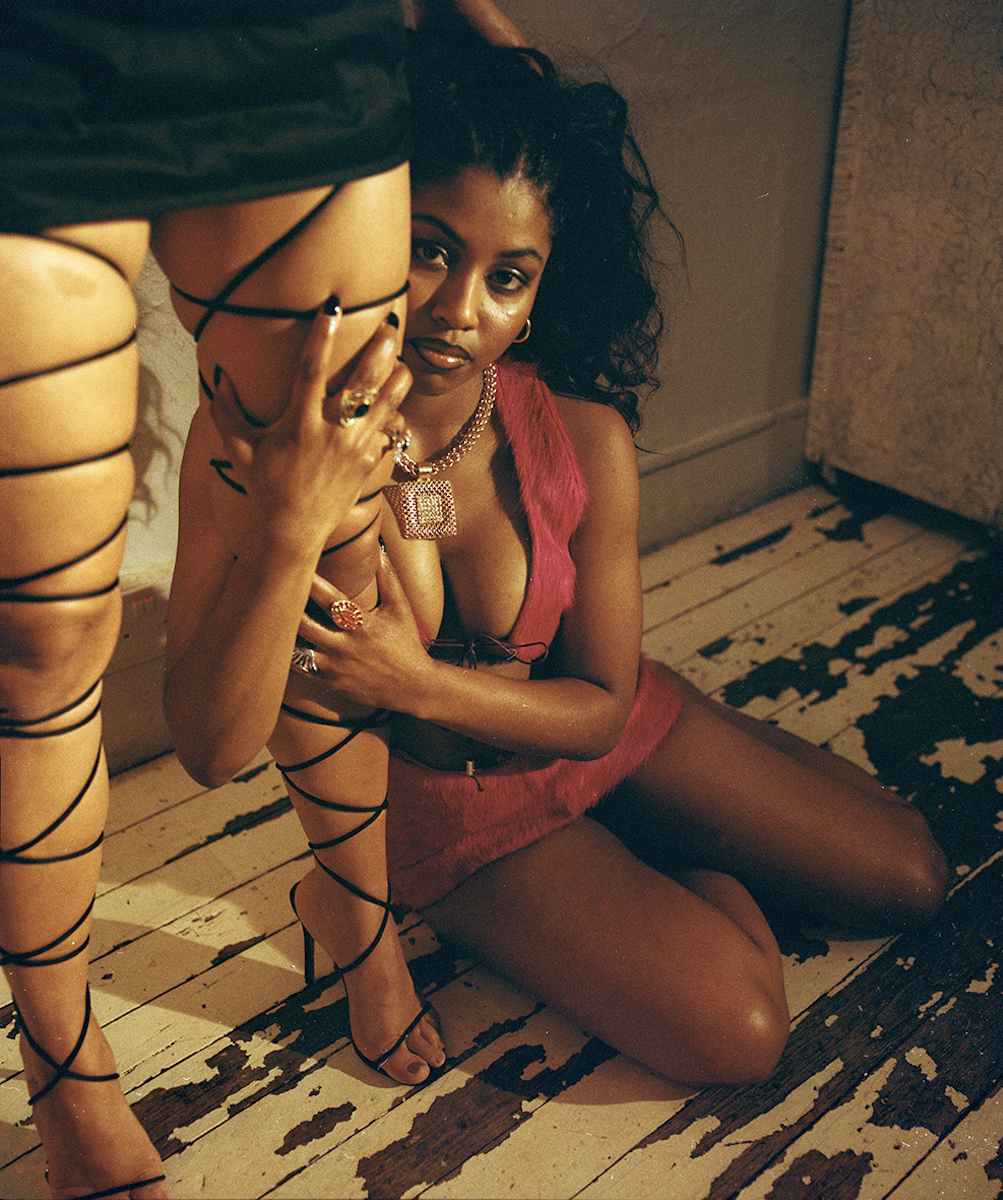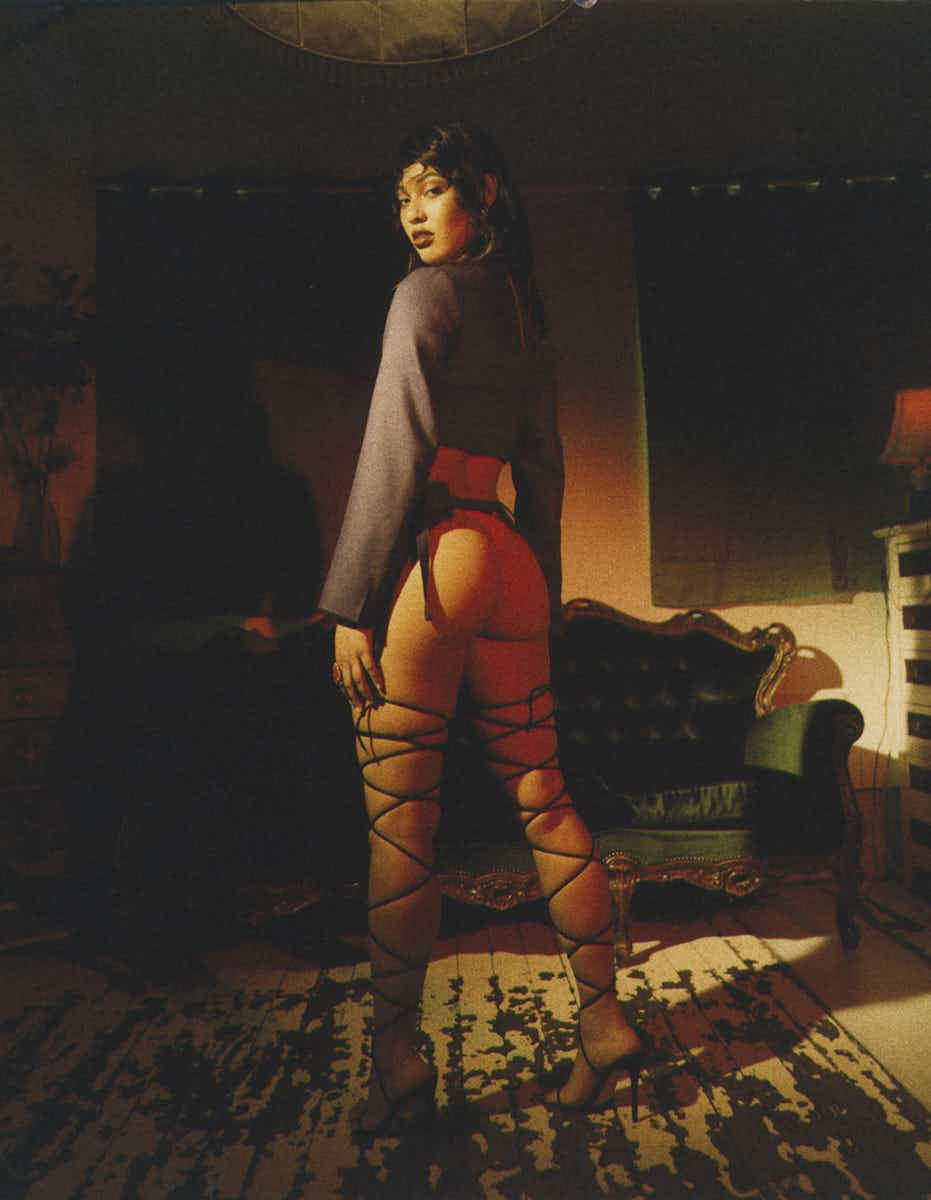 "The Nina Simone side of things was all about owning your body and your race," the Jamaician-born, London-based creative continues. ​"So I intertwined those delicate elements with the details of the garment." As for Elephant Man's hip-swinging, drum-heavy banger Gal Bruk, Harvey focused on fiery reds mixed with black to imbue a sense of redemption. As for the proportions, ​"the lengths are either cropped or exaggerated, depending on what kind of sound influenced that garment the most."
The accompanying photos explore isolation and intimacy, and were shot in the home. ​"It's a space to connect with others and yourself," explains Harvey. ​"There are moments there of passion, uninhibited sexuality and seductiveness accompanied by moments of introspection, contemplation and redemption." The shoot celebrates Black bodies while simultaneously questioning a narrative that Harvey was sick of hearing in the industry.
"Typically, we see Black men having to be powerful and strong and rigid. With this it was all about the softness of Black bodies and showing Black bodies in different elements," explains Harvey. ​"That's what we are celebrating: that Black people don't always have to be this strong, powerful figure, they can be soft and gentle, too."
Art Director: Kumbirai Makumbe
Creative Director: Thomas Harvey
Make up: Paige Whiting
Hair: Sam Roman
Casting & Production: Tide Casting
Videographer: Shaquille Aaron Keith

More like this