MONDOGENIUS is a transportive digital fashion experience
While most of the fashion world has embraced the renewed possibility of IRL events this season, Moncler Genius has opted to keep its digital arms wide open. Today, the Italian house showcased its newest offerings via a live-streamed online experience, titled MONDOGENIUS. Hosted by the Grammy award-winning musician Alicia Keys, the event brings together the worlds of fashion, film, music, art, sport and beyond in a multifaceted celebration of community and culture. (Think: a performance by Victoria Song, art by Erwin Wurm and a cinematic contribution by Luca Guadagnino – and that's just for starters.)

"We wanted to move from a ​'show for a few' to an ​'experience for all'," Moncler Chairman and CEO Remo Ruffini explains, pointing out the fact that that MONDOGENIUS is accessible via more than 30 platforms, including Instagram, TikTok and Twitter, as well as a dedicated website. ​"It's a chance to go beyond the product, to show what we believe in, the purpose that drives us."

As its name suggests, MONDOGENIUS is a decidedly global affair, traversing five cities around the world in real-time. ​"We opted for Milan, our home town," explains Ruffini. ​"Then Shanghai, because it's the city of energy and Genius follows energy; Tokyo, which represents tradition for us, as Japan is a historic market for Moncler; Seoul because it sets trends; and New York because it's New York. The most critical point, however, is that everybody in the world is able to take part in the show."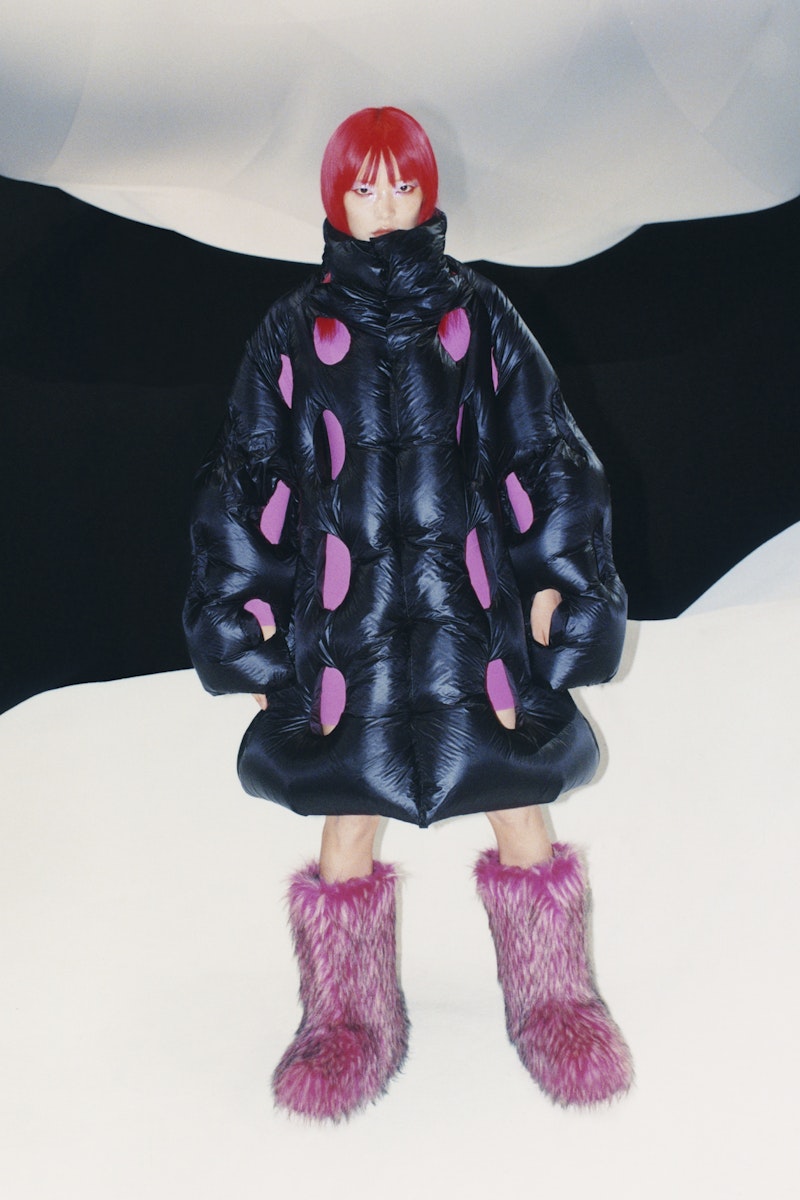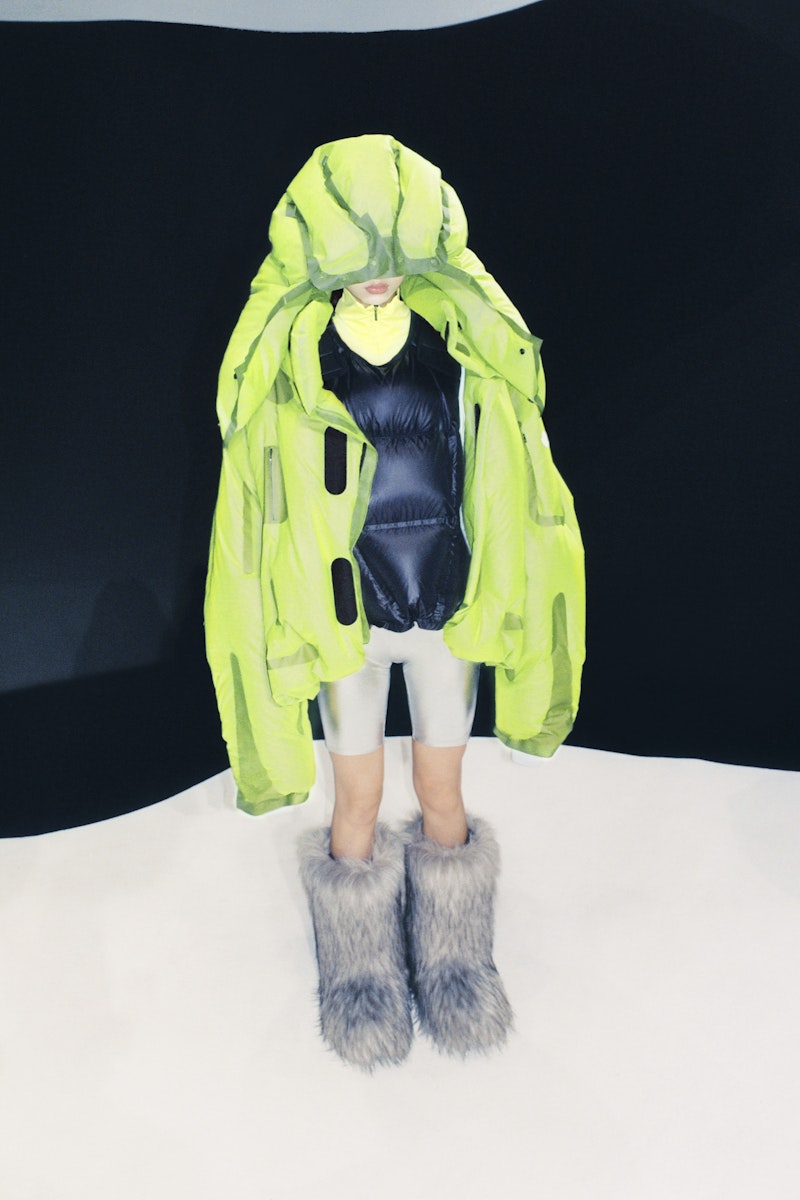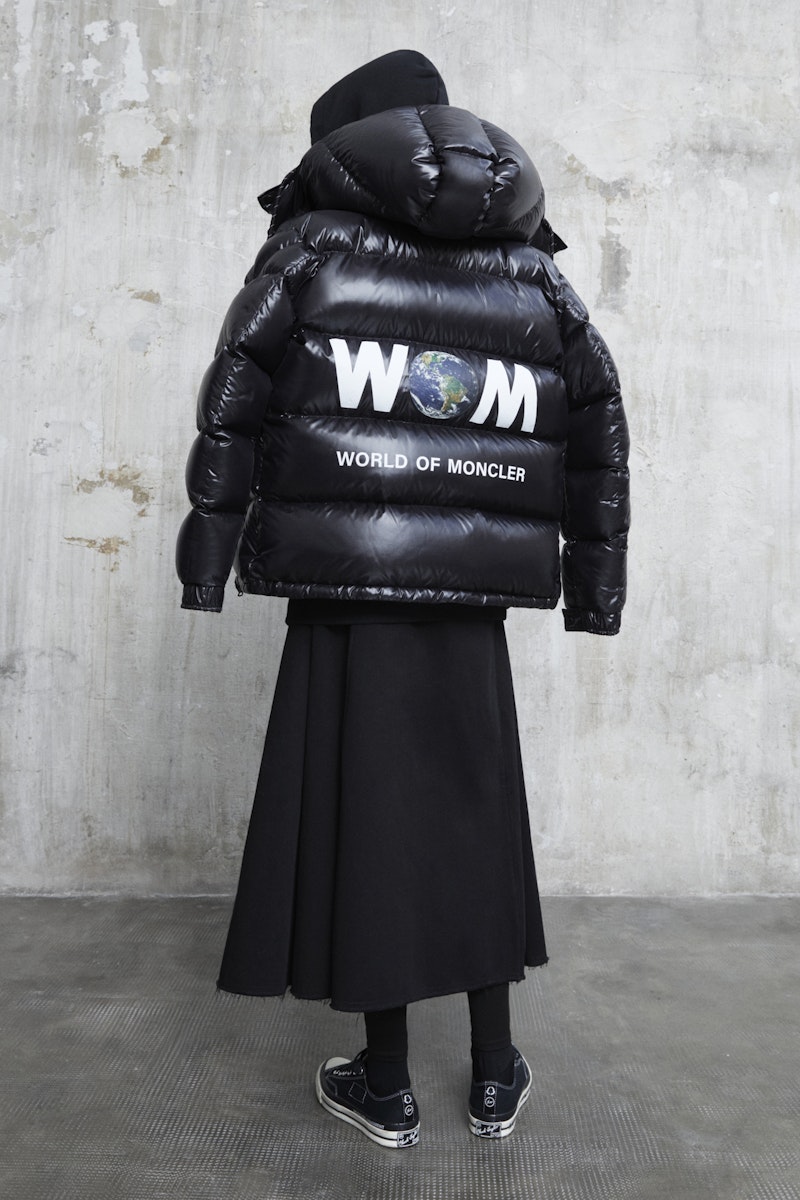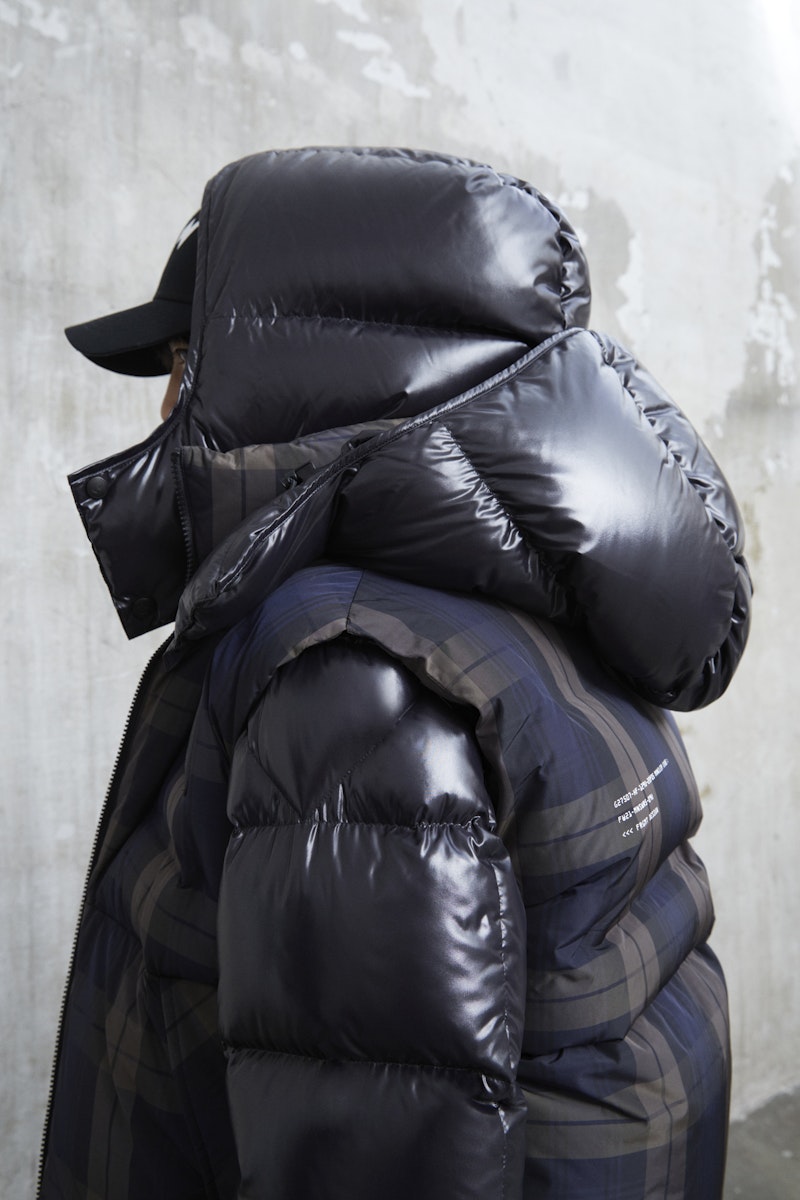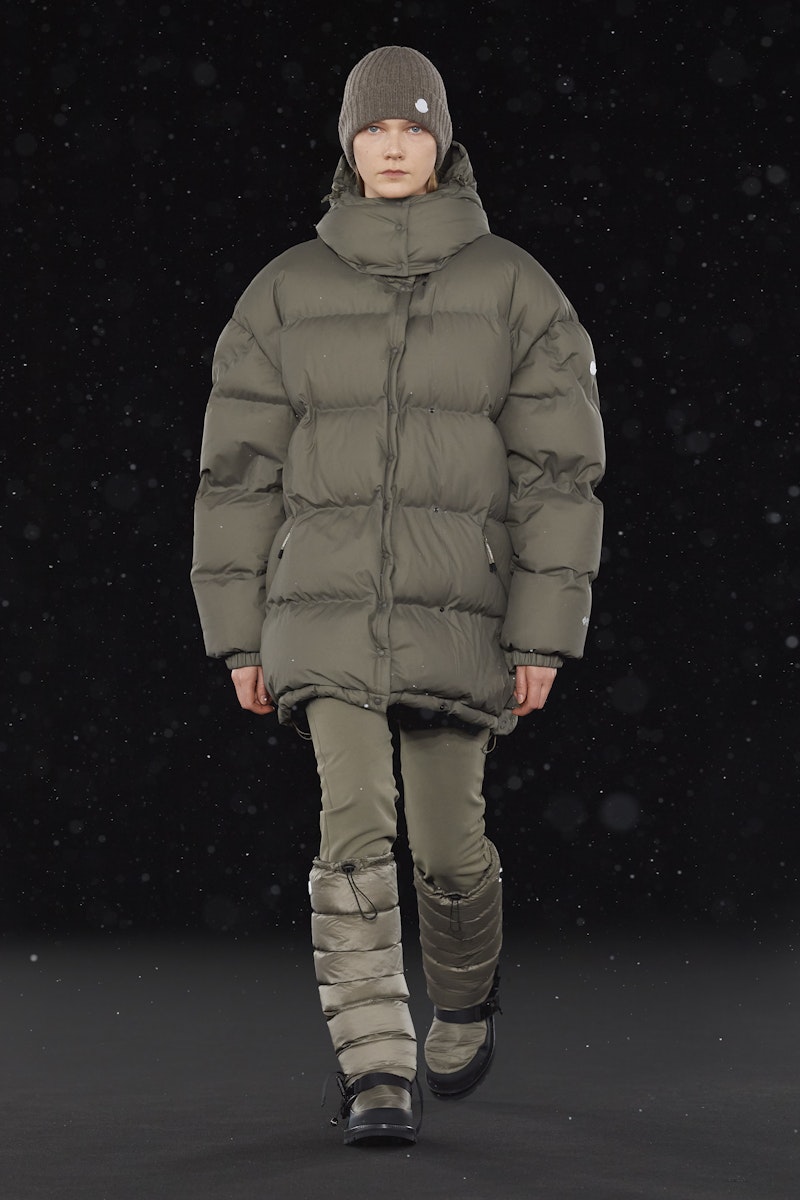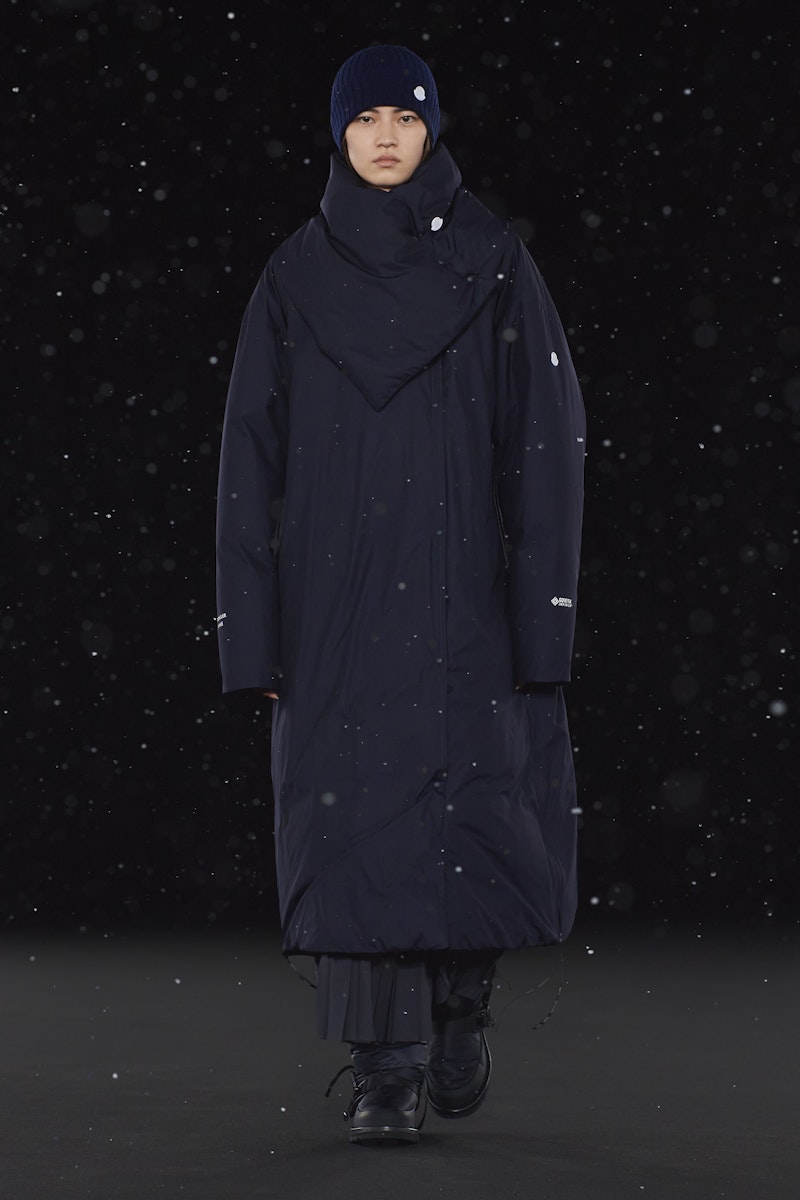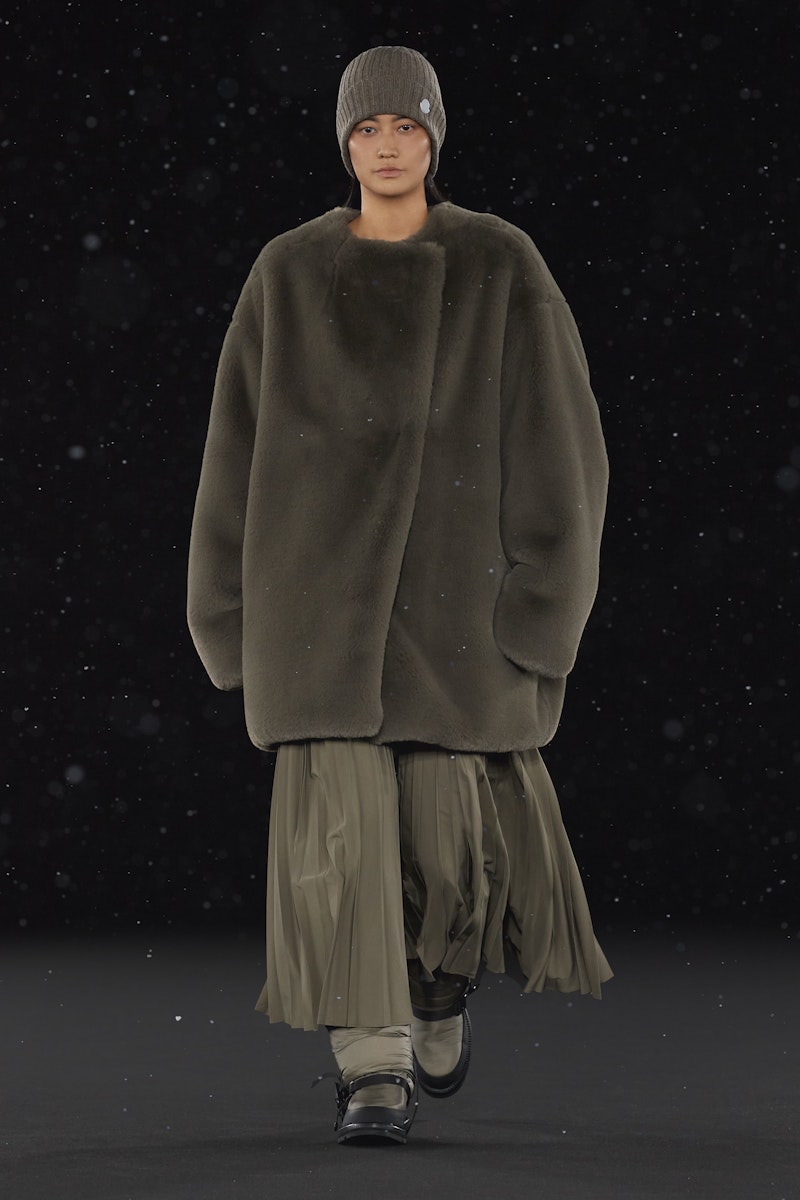 So, what went down? As is now customary of the house, this season features an array of new ranges by Moncler Genius collaborators new and old. This includes JW Anderson, Craig Green, Matthew Williams' 1017 ALYX 9SM, Hiroshi Fujiwara's FRGMNT, and Palm Angels – all previous names on the Genius roster – as well as 2 Moncler 1952 Woman by Veronica Leoni (who brought none other than Solange Knowles onboard for her part in the showcase), 2 Moncler 1952 Man by Sergio Zambon, and 3 Moncler Grenoble by Sandro Mandrino who, on his part, conjures up an extreme sports experience in a car park in Shanghai.
The new Genius additions, meanwhile, include South Korean eyewear brand Gentle Monster, which boasts ​"incredible creativity" in Ruffini's words and Japanese womenswear label HYKE, known for its minimal, military-inspired aesthetic (it's all about ​"new volumes and shapes, but still very close to the Moncler DNA", the CEO says). True to the brand's pledge to support emerging talent, another new addition to the line-up is rising Chinese designer Dingyun Zhang, known for his futuristic outerwear offerings. ​"It's been very interesting to see the way he's reinterpreted Moncler," Ruffini says.
"I strongly believe in the cross-fertilisation of different energies and MONDOGENIUS is our first step towards this vision," reflects Ruffini when asked what he hopes the digital experience will achieve ahead of the show. ​"It's the result of a mix of different worlds, all coming together to make magic." Suffice to say, the show delivered.
---