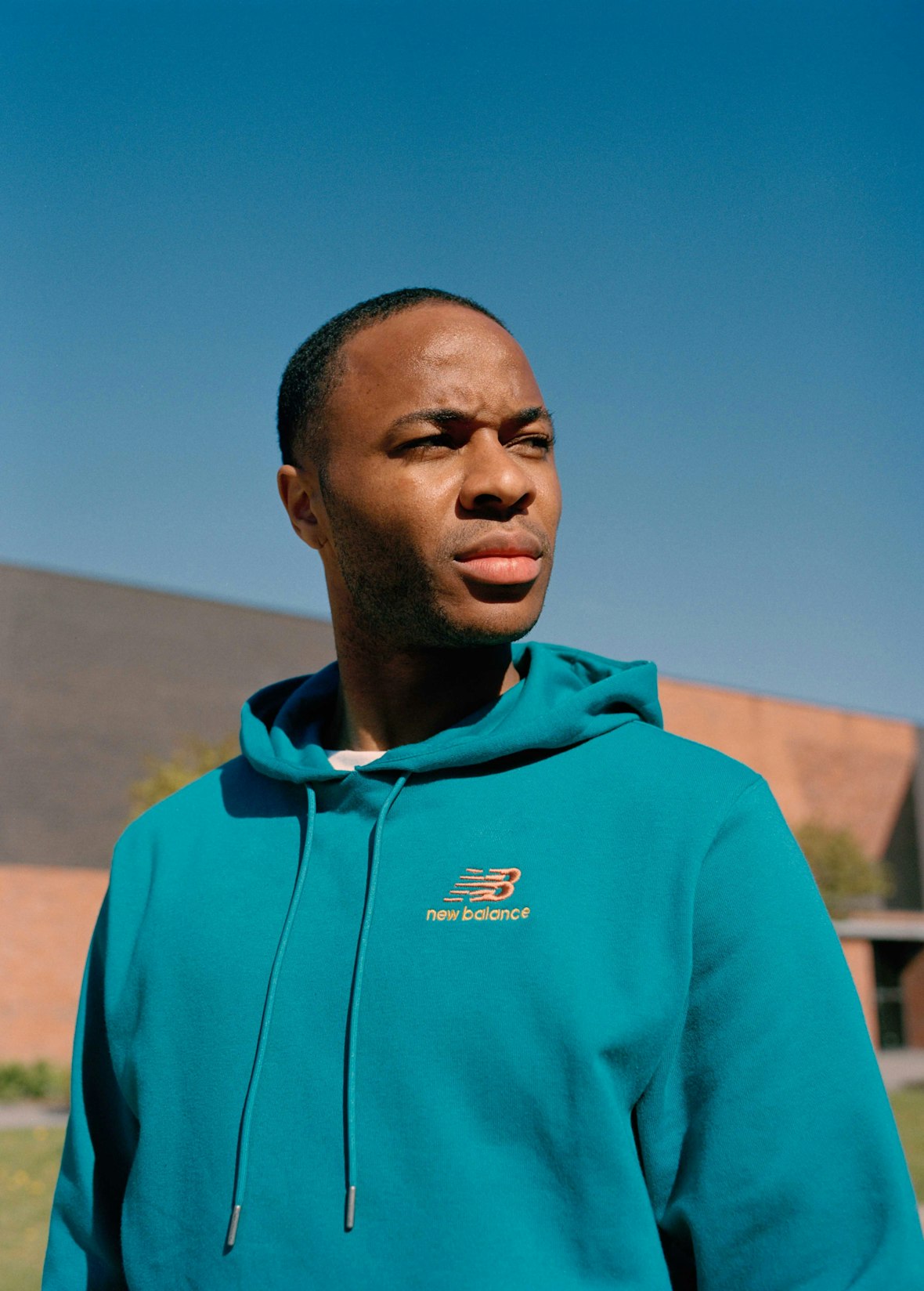 Raheem Sterling: ​

"

I do things differently, and do my own thing"
You don't need to tell Raheem Sterling about what mentorship can do. After nearly a decade at the highest levels of professional football, the Man City maestro has been moulded by some of the greatest minds in the game, on and off the pitch, as he has grown from a slight-but-swaggering prodigy to an international icon. But one mentor stands out. ​"My old coach, Clive Ellington," Sterling says. ​"He was so supportive in my early years playing football, and taught me the three fundamentals: good morals, treating others with respect, and just enjoying the game."
So when he signed up to be the new face of New Balance, he knew he wanted to do something a little bit different to announce the news. With the eyes of the world on his City team as they challenge for a historic quadruple, Sterling partnered with ReachOut UK – a mentoring charity that pairs hundreds of young people around the country with volunteer mentors to work on their character development – and invited a group of young creatives on-set to put his shoot together. The creatives, who were mentored by ReachOut through the entirety of senior school, were paid, trained, and brought straight into the action by Sterling, and given a chance to be keenly involved in one of the biggest sportswear launches of recent times.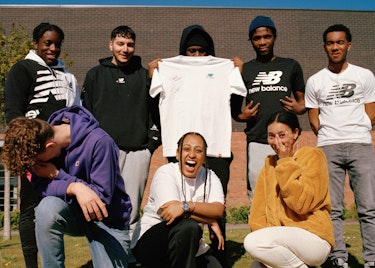 For the kids in question, it was straight out of a dream. Rhamyah and Shamar, who, like the rest of their group (and, in fact, Sterling) headed up from London, spent the train ride trading bars, writing lyrics, and getting their head around what the studio set would actually be like. ​"When I first found out where we were going I was like ​'cool, I'm calm'," Rhamyah says, ​"but the closer we got, I got more and more excited. You only really see this stuff in music videos, but to be in the process is different – it's nice."
Shamar sees it as good prep for when the two of them make it big. ​"We're gonna have to do all this eventually aren't we, so we've got to get used to it sometime!" The two of them hadn't stopped going back and forth all day. ​"We express ourselves constantly, all the time, we never stop," Shamar says. ​"It's about having something new that nobody has ever heard before," agrees Raheem. ​"I'd like to think of myself as a creative," he says, ​"on the pitch and through fashion; my clothes, my trainers. I do things differently, and do my own thing, rather than just following [others]."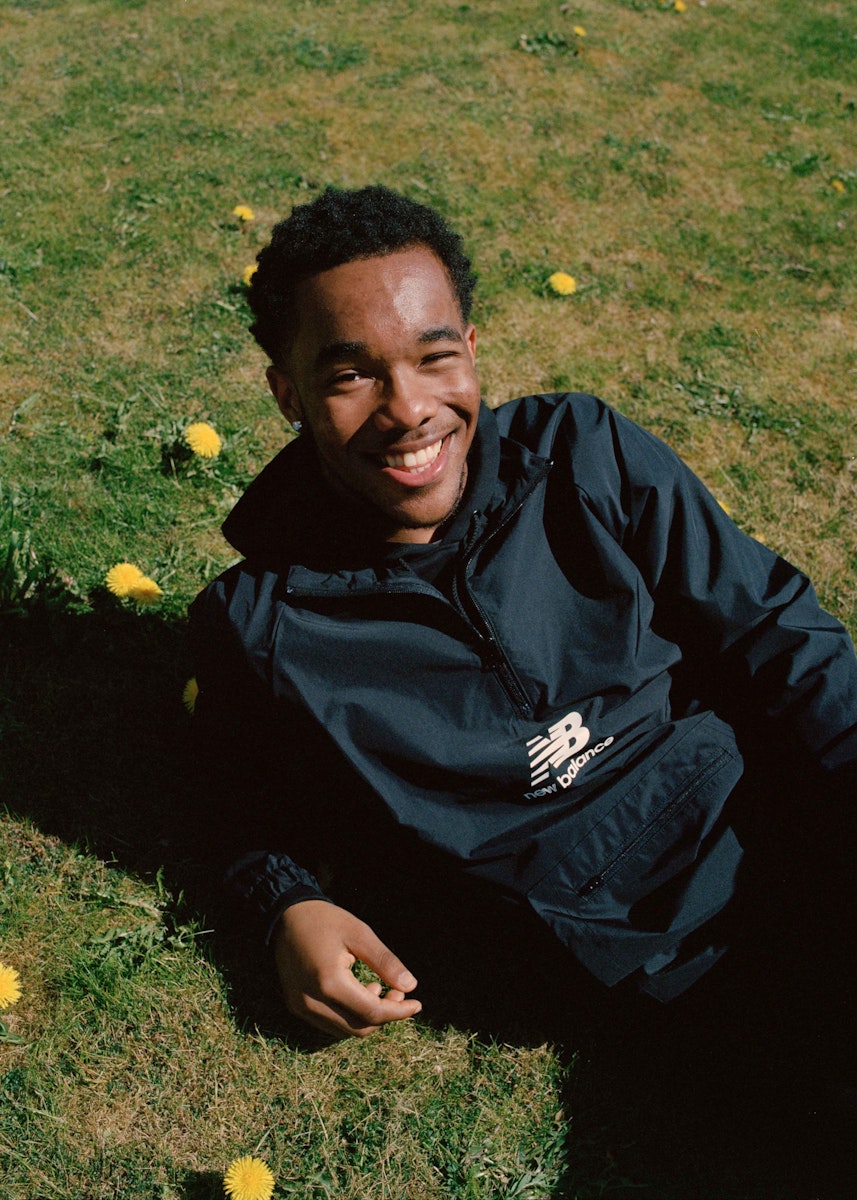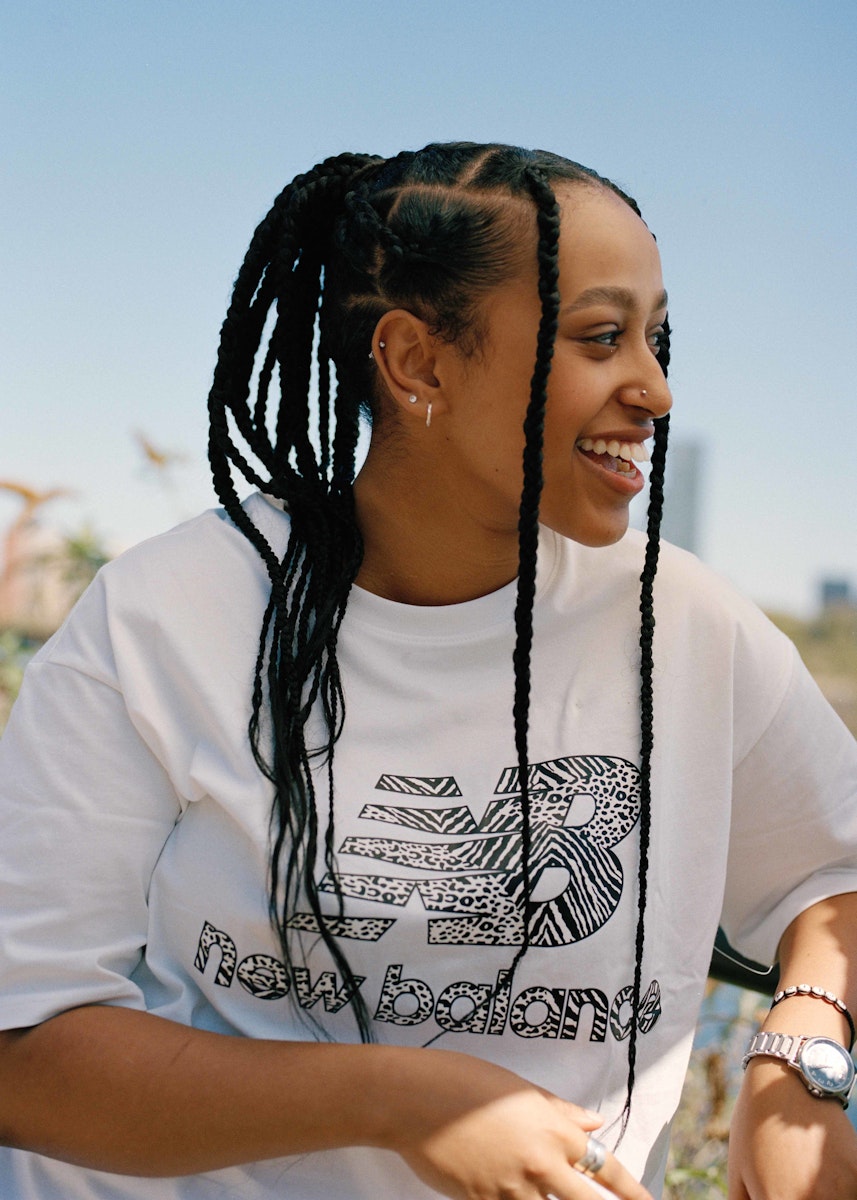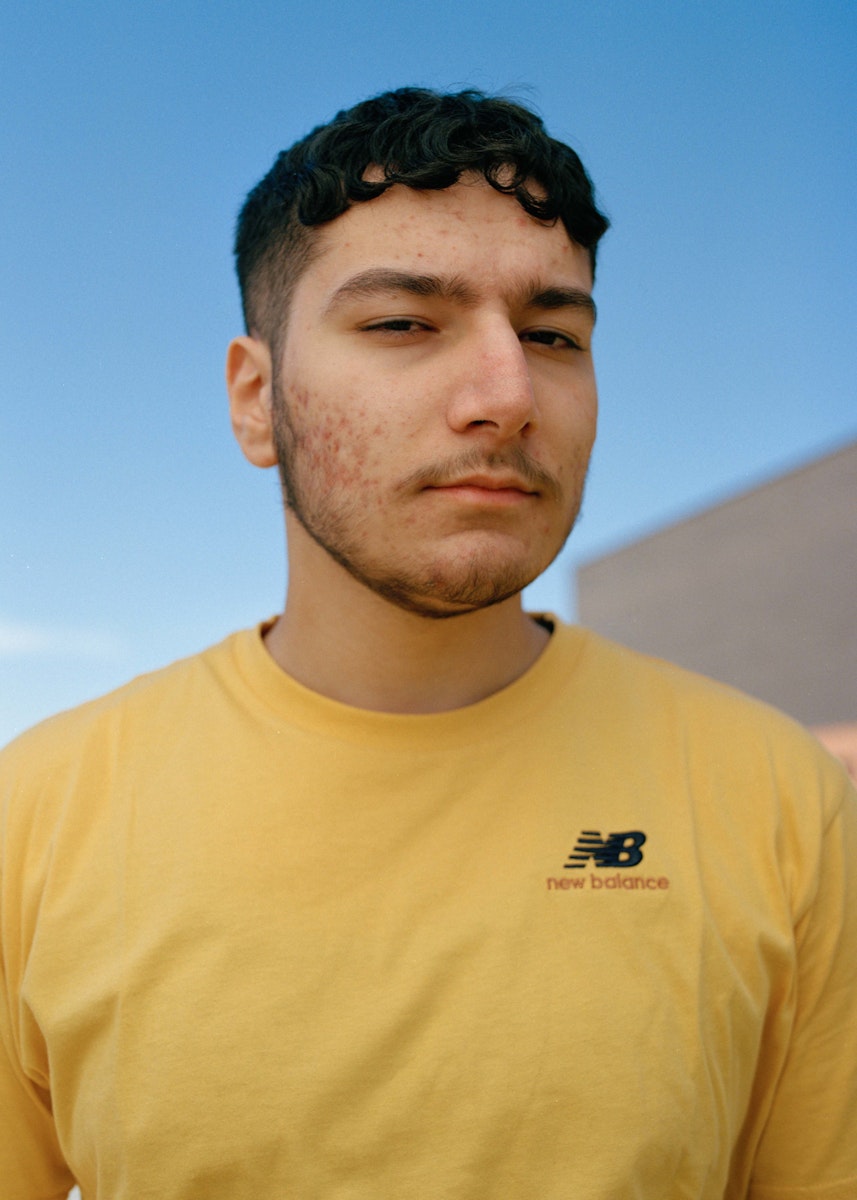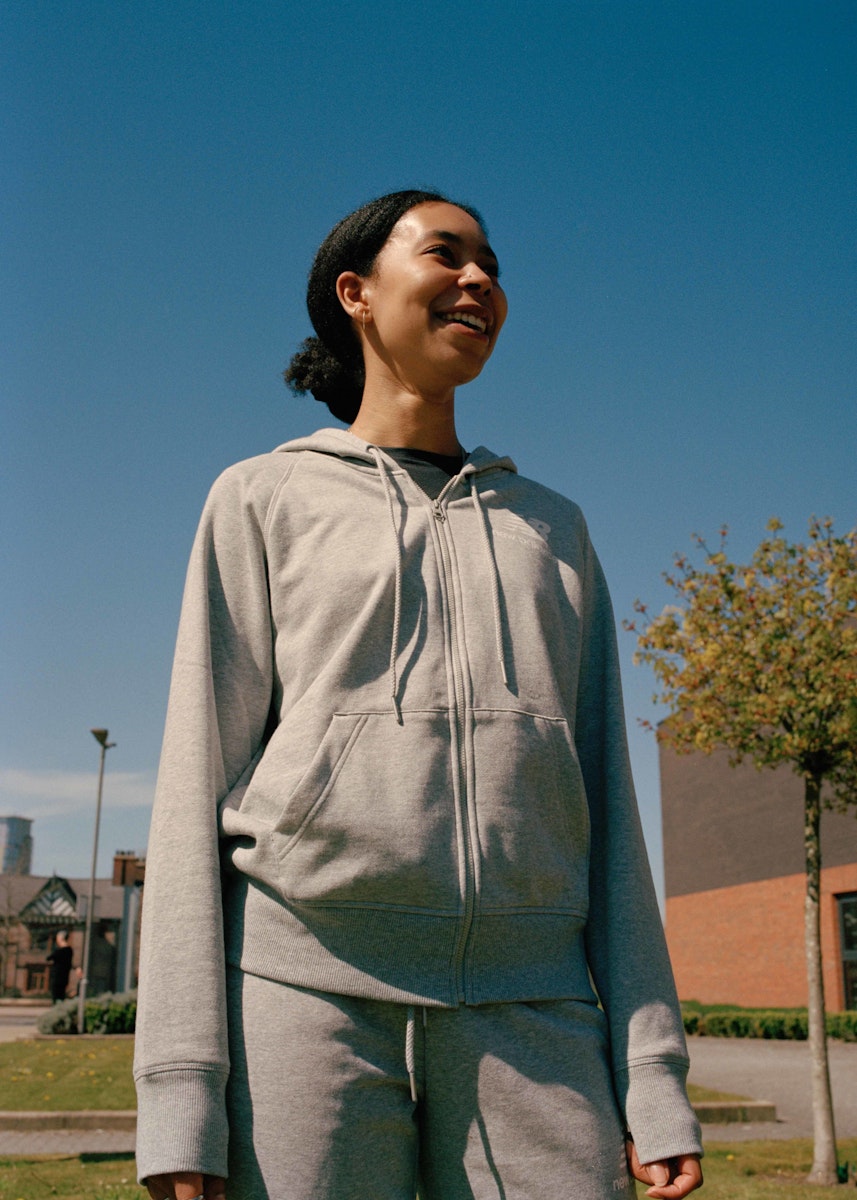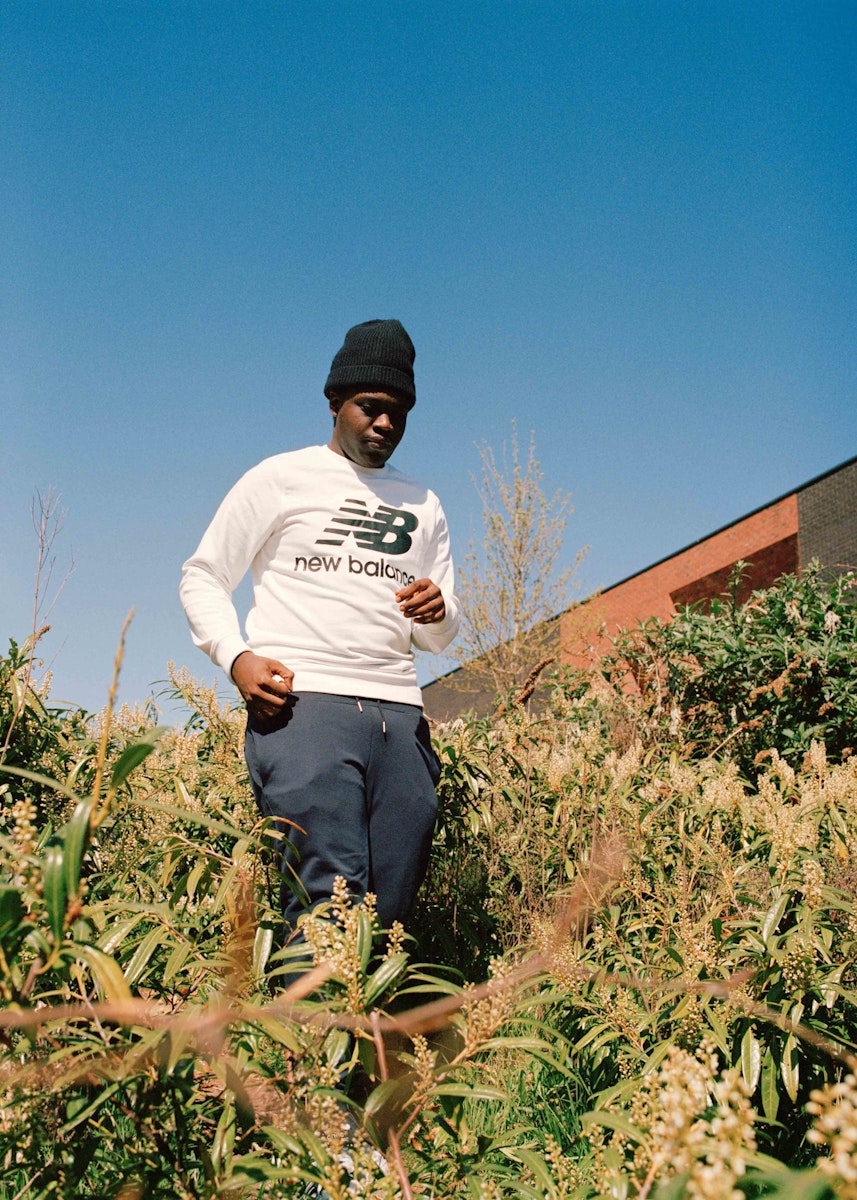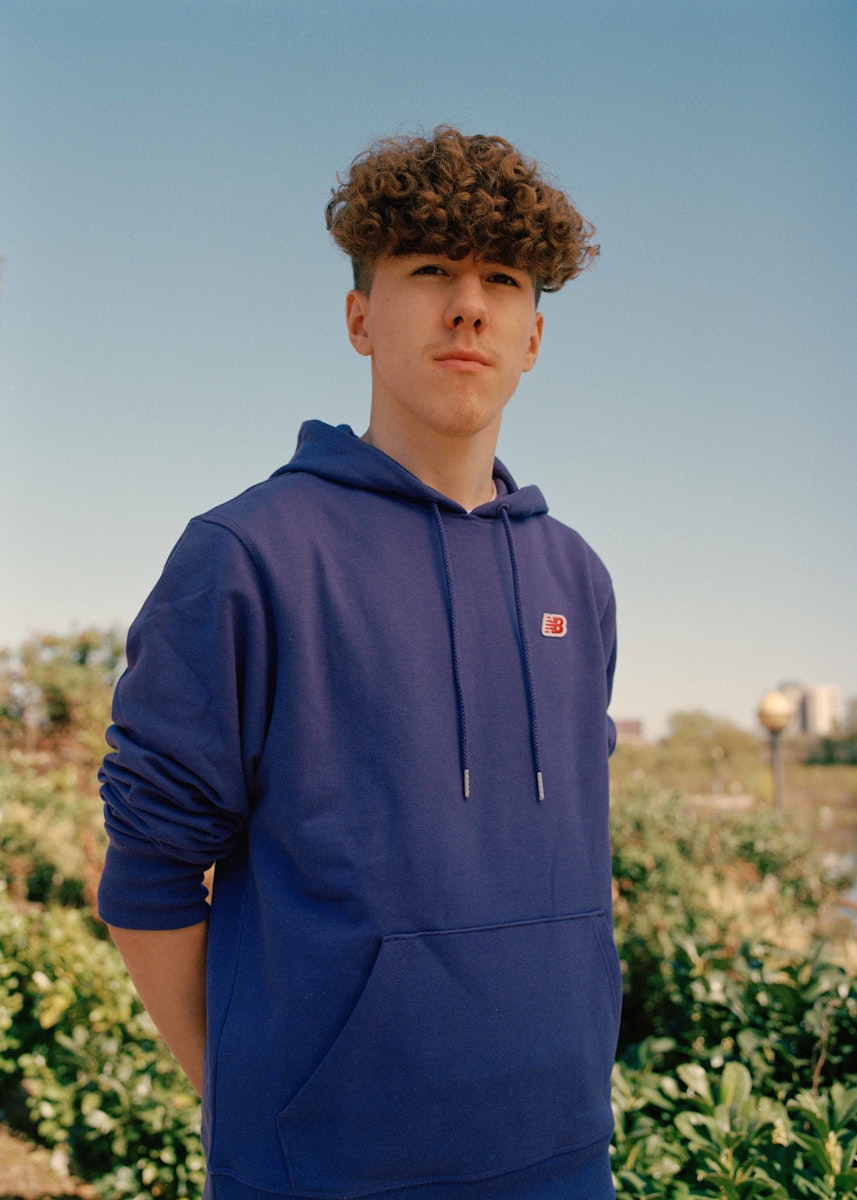 Raheem put on a hell of a show, joking with the kids and the staff as he zipped through outfit after outfit, pose after pose, like a seasoned pro. All the while, the photographers and stylists on set brought the mentees into their process, demonstrating the hows and whys of a shoot of this magnitude. In between costume changes, two of the ReachOut group, TJ and Dasian, were picked to be Sterling-for-a-day, posing for test shots and getting a taste of life on the other side of the lens.
Richie, who'd been mentored through ReachOut for just over 10 years, was taken aback at just how involved they were kept. ​"We've not been pushed out," he says, ​"we're involved, they've not been strict saying don't go here or there, it's been interactive. I'm grateful it's been given, because not many people get to go around like this, you've got to take [the opportunity] while you can."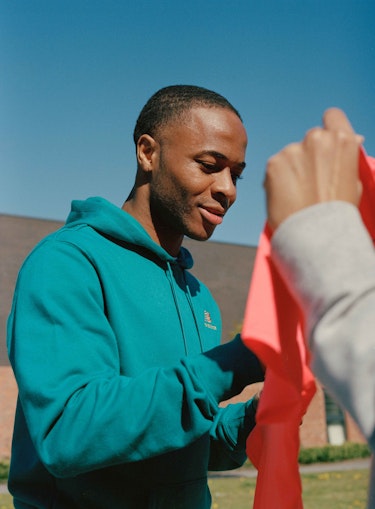 "I'm someone who doesn't want to be stuck in a job just to make money out of it," Azad, another of the young creatives, adds. ​"I want a job I can enjoy and be interested in." This was exactly the kind of dynamic that Sterling wanted on the shoot: introductions being made, techniques being taught, access being opened up into a world that can seem impossible to break into. It would've been an easier, quicker, and altogether quieter day if he had opted for a more conventional shoot, but the energy in the studio shone through – for any of the mentees on set, it felt like it could be the start of something.
With the train home beckoning, the kids queued up to get their merch from the day signed. Rhamyah went one further and took his shoes off for Raheem to sign – shoes which now have possibly the most carefully sketched out Sterling signature in existence on them. They left for Piccadilly station, beaming and reflective. ​"I've really enjoyed today you know," says Richie, just before the cabs showed up. ​"It's been a day to remember. Of the ten years I've spent with ReachOut, yeah… this is up there."
The reflective mood wasn't lost on Raheem, either: he got the launch he was after, and couldn't help but leave feeling like he'd made an impact with the day. ​"Young people need mentors, adults need mentors," Sterling says. ​"And I want to support these kids so that they have all the resources and skills to develop into the person they want to be." Will they catch him again down the line, running the shoot themselves a few years from now? ​"Who knows! I just want them to be successful, happy, and love the job that they do, as I do."