London
Music

The south Londoner has teamed up with label boss Jorja Smith for a remix of Peng Black Girls.
Culture

A cohort of boisterous teens, smoking in Burger King, loads of booze, a trip to Brighton and zero common sense. What could possibly go wrong?

Music

The London-via-Sheffield songwriter steps into her fantasy world for the Lucent:APEX live sessions series.
Culture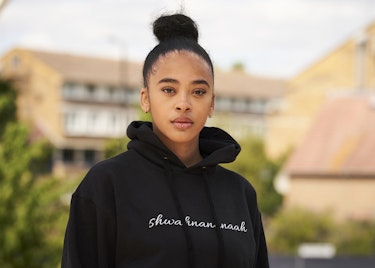 In her self-produced Channel 4 documentary The Boy Next Door, the Capital Xtra DJ sheds light on the childhood that shaped her and how it feels to hold onto grief for 20 years.
Music

This joint has served the likes of Ghetts, Headie One, D Block Europe and Jorja Smith. Perfectly presented pancakes and exotic fruit aside, it's earned a reputation for respecting Bow's music history.