The 3rd Summer of Love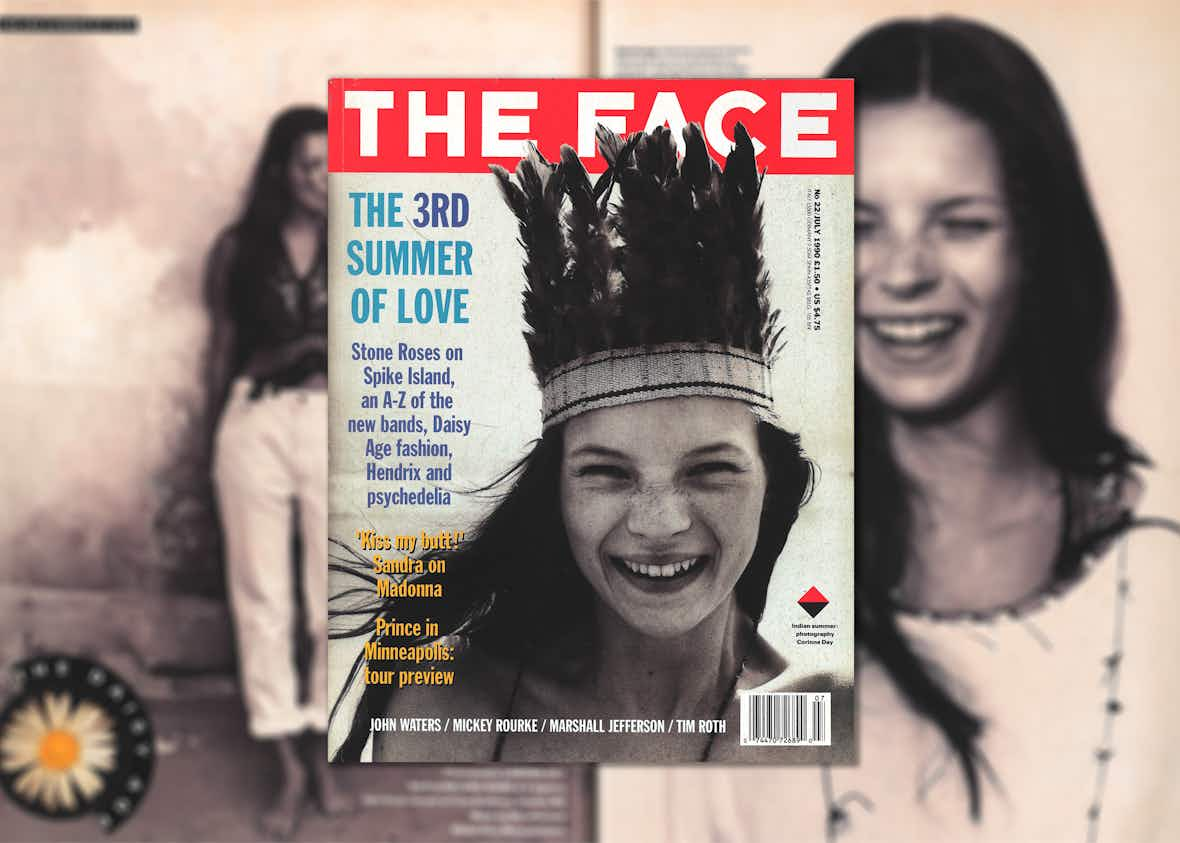 July, 1990: A then un-known 16-year-old model from Croydon, Kate Moss in The Face.
To celebrate the long-awaited return of The Face, we have selected a stand-out story from each year of our extensive archive, from 1980 to 2004.
Remembered by stylist Melanie Ward
"We went out to the beach at Camber Sands a few times. It was all very instinctual. It felt totally organic: friends hanging out, dressing up and taking photos. There was no grand plan to start a whole new Cool Britannia moment, we were just having fun. I always wanted the clothes to look effortless, real, character-driven like the subject was wearing their own clothes and we were documenting them. I collected up a mix of clothes I liked – some mine, some vintage, customised, even some designer – and put them on Kate. I also remember using Birkenstocks for that particular editorial and buying the Amazonian feather headdress which we photographed on Kate. [Photographer] Corinne Day [who died in 2010] was a friend. We were all like family. We spent a lot of time together, as I also did with David Sims at that time. I recognised them as collaborators who, like me, liked to challenge themselves, push boundaries, didn't give up easily. There was no middle ground for any of us. The Face cover of Kate wearing the crown embodies a seminal, defining moment in fashion and the music scene, the zeitgeist of the Nineties. Everything changed. There was a new democratic freedom to express yourself, be different and also be true to yourself. The images became iconic, a personification of a youthquake, the so-called 3rd Summer of Love, with Kate as its muse. I loved Kate from the moment I met her. She is so real; there is no artifice or pretence. She is beautiful in every way, inspiring to dress and photograph. She has spirit, a personality, a great sense of humour – someone you want to spend time with. On the work front, she was very hardworking and totally dedicated to working on the image with as much passion as us. She always cared about the end result."
Melanie Ward originated the early Nineties ​"grunge movement" with photographers David Sims and Corinne Day. In 1995 she was appointed Senior Fashion Editor at Harper's Bazaar in New York, a position she held for 14 years. As a stylist, designer and consultant she has worked with multiple brands including Dior Hommes, Hermes, Calvin Klein, Nike, Louis Vuitton Men's, Karl Lagerfeld and Helmut Lang.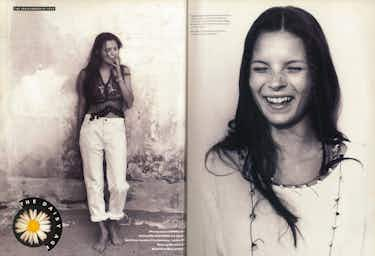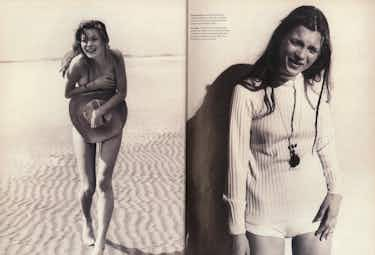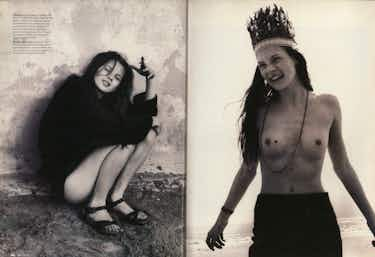 More like this