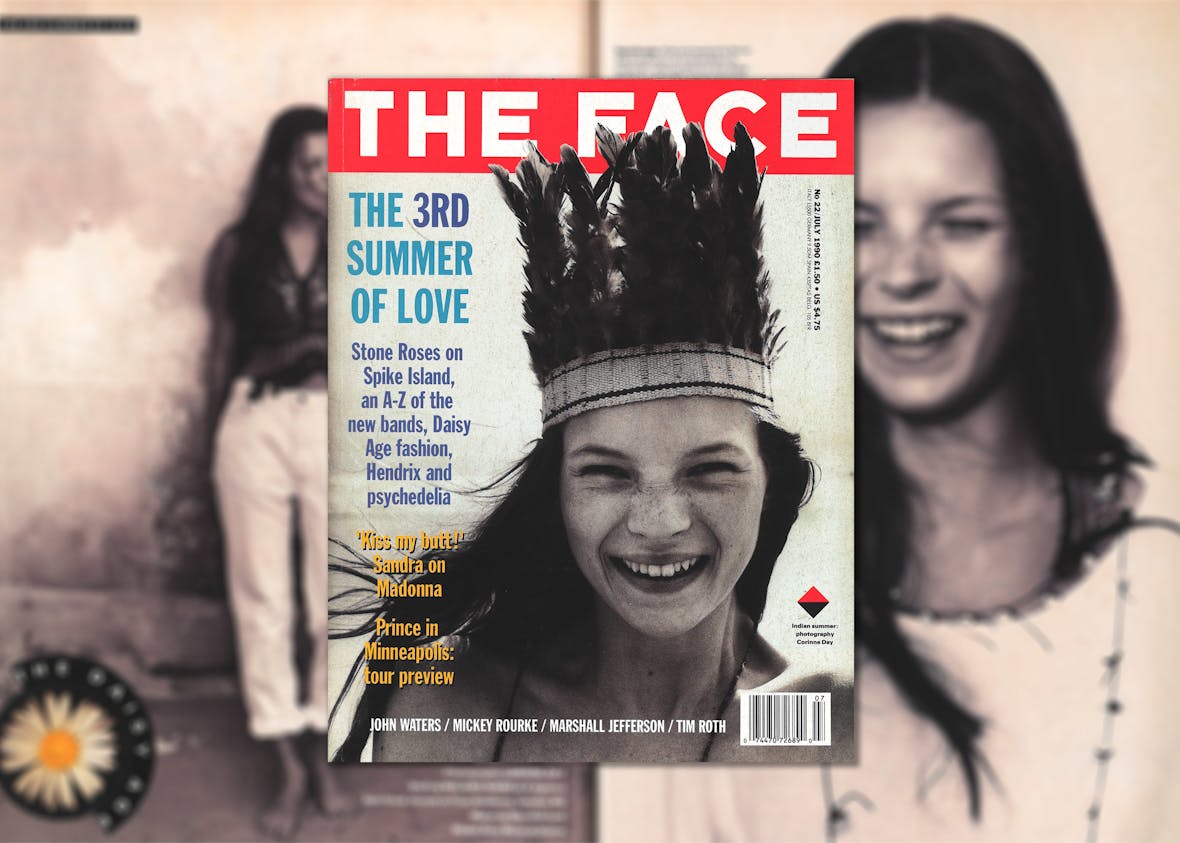 The

3

rd Sum­mer of Love
To cel­e­brate the long-await­ed return of The Face, we have select­ed a stand-out sto­ry from each year of our exten­sive archive, from 1980 to 2004.
Remembered by stylist Melanie Ward
"We went out to the beach at Cam­ber Sands a few times. It was all very instinc­tu­al. It felt total­ly organ­ic: friends hang­ing out, dress­ing up and tak­ing pho­tos. There was no grand plan to start a whole new Cool Bri­tan­nia moment, we were just hav­ing fun. I always want­ed the clothes to look effort­less, real, char­ac­ter-dri­ven like the sub­ject was wear­ing their own clothes and we were doc­u­ment­ing them. I col­lect­ed up a mix of clothes I liked – some mine, some vin­tage, cus­tomised, even some design­er – and put them on Kate. I also remem­ber using Birken­stocks for that par­tic­u­lar edi­to­r­i­al and buy­ing the Ama­zon­ian feath­er head­dress which we pho­tographed on Kate. [Pho­tog­ra­ph­er] Corinne Day [who died in 2010] was a friend. We were all like fam­i­ly. We spent a lot of time togeth­er, as I also did with David Sims at that time. I recog­nised them as col­lab­o­ra­tors who, like me, liked to chal­lenge them­selves, push bound­aries, didn't give up eas­i­ly. There was no mid­dle ground for any of us. The Face cov­er of Kate wear­ing the crown embod­ies a sem­i­nal, defin­ing moment in fash­ion and the music scene, the zeit­geist of the Nineties. Every­thing changed. There was a new demo­c­ra­t­ic free­dom to express your­self, be dif­fer­ent and also be true to your­self. The images became icon­ic, a per­son­i­fi­ca­tion of a youthquake, the so-called 3rd Sum­mer of Love, with Kate as its muse. I loved Kate from the moment I met her. She is so real; there is no arti­fice or pre­tence. She is beau­ti­ful in every way, inspir­ing to dress and pho­to­graph. She has spir­it, a per­son­al­i­ty, a great sense of humour – some­one you want to spend time with. On the work front, she was very hard­work­ing and total­ly ded­i­cat­ed to work­ing on the image with as much pas­sion as us. She always cared about the end result."
Melanie Ward orig­i­nat­ed the ear­ly Nineties ​"grunge move­ment" with pho­tog­ra­phers David Sims and Corinne Day. In 1995 she was appoint­ed Senior Fash­ion Edi­tor at Harper's Bazaar in New York, a posi­tion she held for 14 years. As a styl­ist, design­er and con­sul­tant she has worked with mul­ti­ple brands includ­ing Dior Hommes, Her­mes, Calvin Klein, Nike, Louis Vuit­ton Men's, Karl Lager­feld and Hel­mut Lang.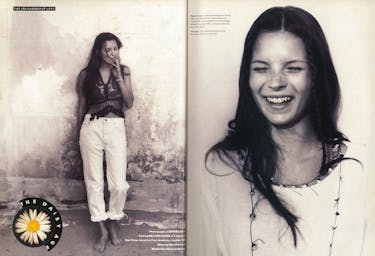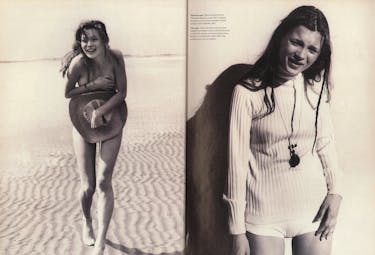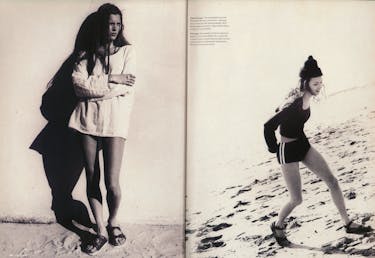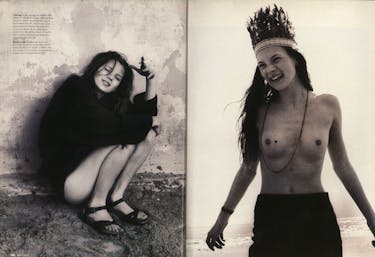 ---