Nat ​

"

The Barber"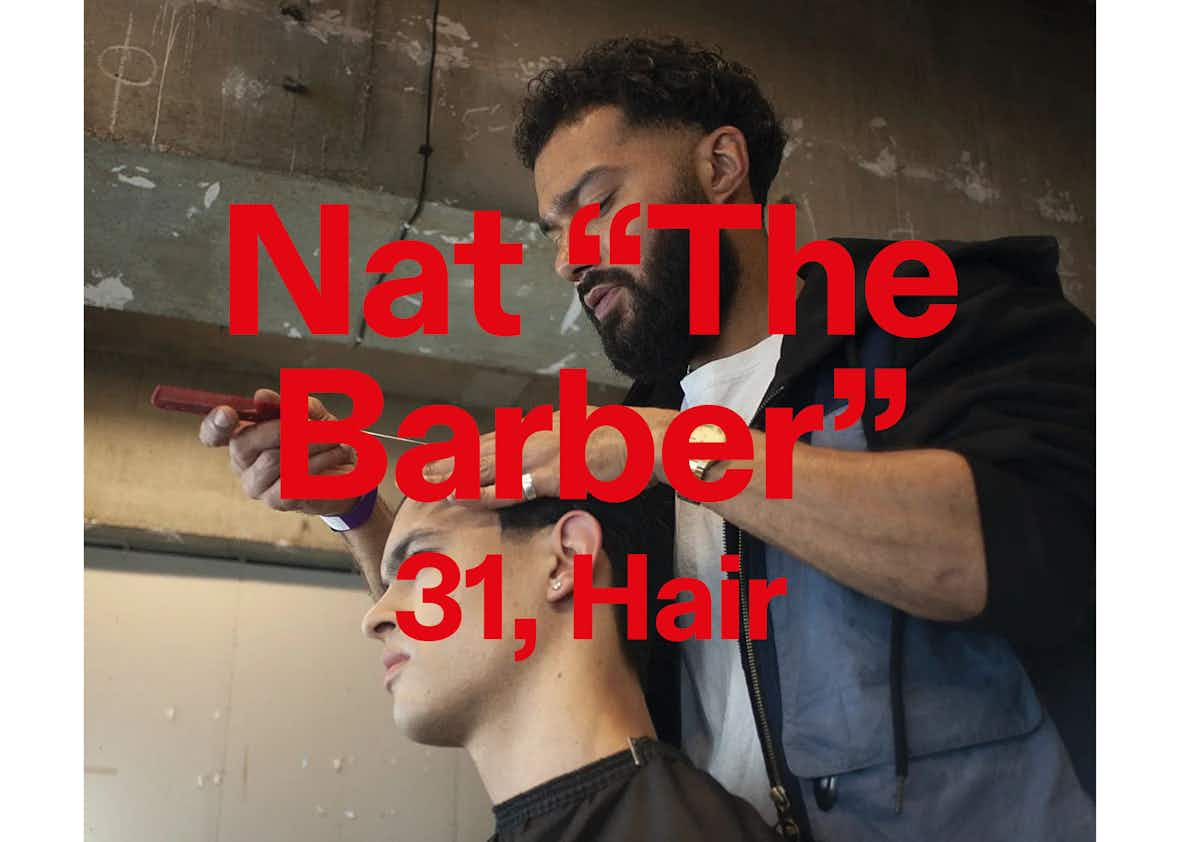 Nat Bury is the friendly neighbourhood barberman keeping London's most stylish looking fresh.
1. How would you describe what you do?
Friendly neighbourhood barberman. I cut hair and buss jokes.
2. Who's your ultimate hair hero?
Cyndia Harvey taught me to be professional. Anthony Turner taught me that there are no rules. Trotters, the boss of Mo Better Cutz, taught me to always show love.
3. What's a product you couldn't live without?
Castor oil.


More like this