Welcome to THE FACE's beauty week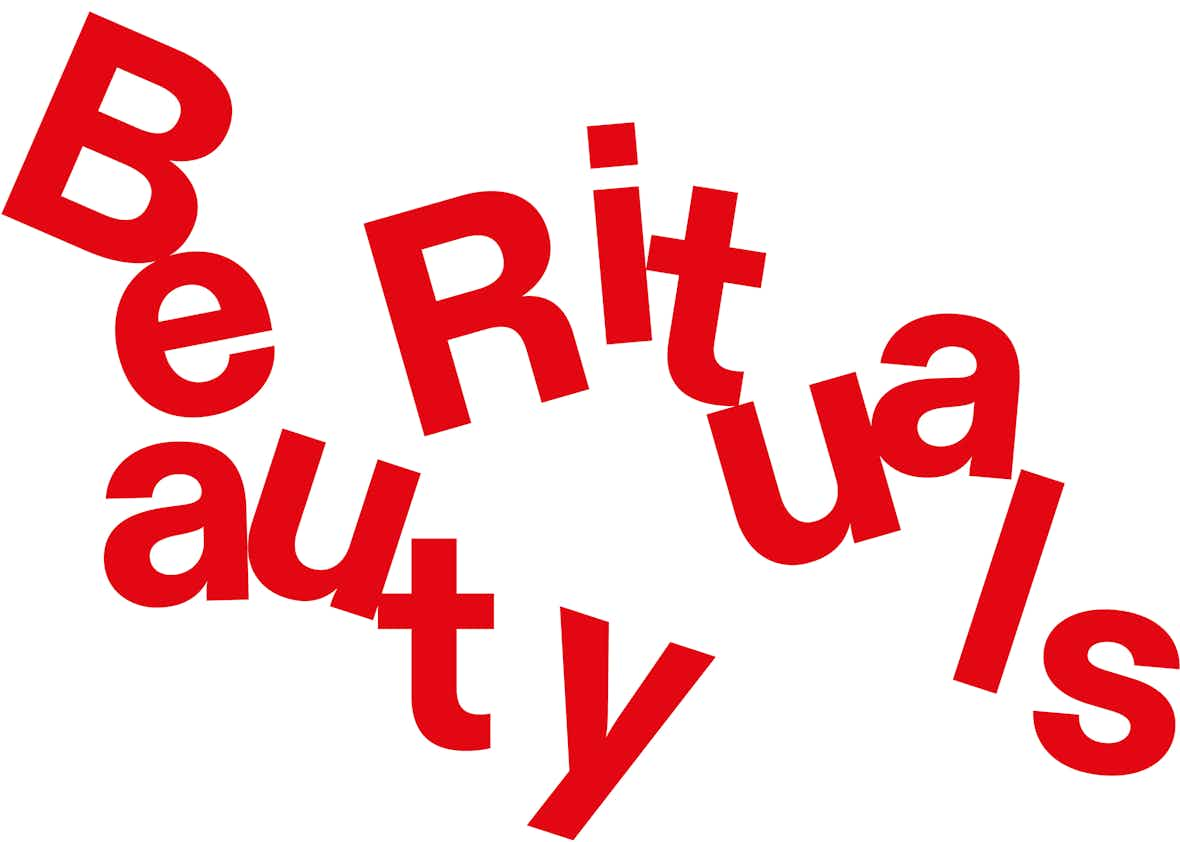 Over the next seven days, we're running a special series of Beauty Rituals features with one goal: bringing the fun, the reality, and the community back into beauty. Rituals, not trends.

If you head to TikTok right now, you'll find more than 200 million videos instructing you on how to ​"glow up". Advice on doing so ranges from the practical (wash your face, moisturise, use lip balm daily) to the invasive (get lip filler, remove buccal fat, whatever the trending treatment is), to the downright mystical (manifest it, besties). But each video has the same end goal: look hotter, be better, strive for perfection.
While mainstream beauty standards have always wreaked havoc on the world's self-esteem, right now, it can often feel like we're spiralling into a black hole of endless treatments in pursuit of a beauty ideal that, in reality, only exists with the help of good lighting and filters. And with each new trend, the aesthetic goal posts shift – take the move away from dermal filler over the last few years, for instance. Amidst all the noise, one thing has become clear: constantly chasing the latest face sucks all the fun out of beauty.

Because beauty can be fun. More than that, it can be a way to assert your identity, foster community and connect with your heritage. Playing with your mum's make-up as a kid; sharing lip gloss with mates in the club toilets; gossiping in the hair salon; experimenting with piercings, bold hair colours, blue mascara and grungy smokey eyes. These are the small moments that transform the world of beauty into something inspiring, that make us feel more like ourselves and less like a carbon copy of someone you saw once on your Instagram feed.
That's why we're dedicating a whole week to telling those stories. Beauty Rituals kicks off today with THE FACE's Beauty Directory, which is home to the most exciting, hand-picked talent emerging in the industry right now, each of them using beauty to push boundaries and celebrate wonky individuality.
We've headed into the salons, too, with a piece by Mikai McDermott on how Black hair stylists have found economic freedom and provided a safe space for the community, with photographs by Jameela Elfaki. And on the other side of the coin, FACE Staff Writer Jade Wickes explores how independent nail stylists have blown up over the past few years, taking their craft out of the traditional salon structure and into their own hands. As nail artist Angel My Linh puts it, ​"You come into my home, it smells like the noodles I've just cooked. It's a very special thing."
And don't worry, we've not left the lads out of the action. Keep a look out for Jake Denton's video coming later this week, in which he heads to an Arsenal vs Brighton match to quiz fans on their winning pre-match grooming rituals. More footie content comes via Junior Editor TJ Sidhu's interview with Man City player John Stones. He takes us through the routine that makes him feel match-ready as part of our pre-existing Daily Beauty Rituals series, which will be running daily with a different famous face this week.
Think of the series as a beauty bible that's been edited and remixed through generations, told through the people who are writing its next chapter. No donut skin, no siren eyes, lots of buccal fat. The practice. The reality. Rituals not trends.

More like this