Got mitt? Why we love body scrubs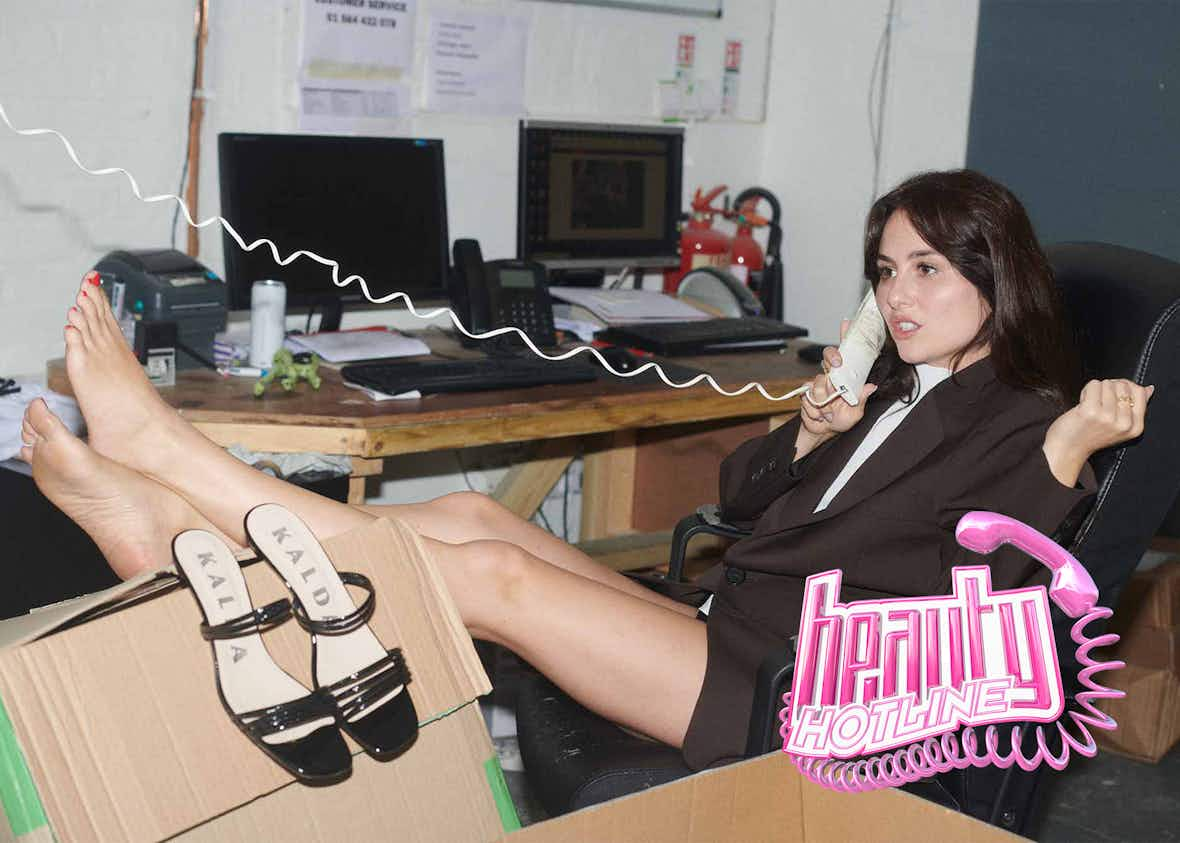 0-800-Beauty-Hotline: Say goodbye to the dry.

After the over-indulgence of last month, you might find yourself wondering where your skincare routine went by the end of it all. While we're all pretty good at looking after ourselves from the neck up, the British climate means we can be guilty of neglecting what lies beneath the Uniqlo thermals.
With that in mind, this week's column is about laying the foundations for your best body skin yet.
We're hoping that once the temperatures tip toward a scorching (by British standards) 16 degrees, we'll all feel inclined to strip off and dress up like never before. Ahead of the great reveal, here's a quick dive on all things body scrub.
The older we get, the more tanning we do. And that means the harder it is for our skin to shed the dead cells as effectively as it once did, leaving them to sit on the surface layer of the dermis, resulting in devastatingly dull-looking skin. While I love a body scrub and a body brush, do your research, because not all scrubs are made equal. I would recommend looking for something fine and gentle to avoid anything too coarse.
This week's expert, award-winning cosmetic dentist, facial aesthetician and firm believer in skin scrubbing and body brushing Dr. Aneka Khaira, tells me the wrong scrub can ​"cause more harm than good, and using a product that's not intended for daily use could also result in damaging the delicate skin barrier." Personally, I like to avoid anything too abrasive or fragranced, as breaking the skin's surface and then adding in highly fragranced chemicals is never a good idea and can lead to rawness and skin sensitivity. Dr. Khaira agrees, saying that ​"fine grains and particles are always best – if they're too big they can tear or damage skin."

According to Dr. Khaira, the good news is that, if you find a gentle, calming scrub (I love Ameliorate's Smoothing Body Exfoliant), ​"exfoliating also improves the effectiveness of the creams and serums you apply daily by enhancing absorption. Regular use can also help to prevent clogged pores which, over time, can work to reduce breakouts – something which is especially beneficial in oily and acne-prone skin types." Dr. Khaira suggests that exfoliating at this time of year makes sense because ​"between the cold air outside and dry indoor heating, your skin cells dehydrate and die out faster in winter so there's quicker cell turnover. Therefore, you want to get rid of the surface layer of dead cells sooner."
"People with oily or blemish-prone skin are best using a salicylic acid-based exfoliator that'll not only remove dead skin cells directly at the surface of skin," says Dr. Khaira, ​"but also work deep inside the pores to help unclog them".
If you know you have sensitive skin, why not try body brushing first? It happens on dry skin – yes, there's no product involved – and it's said to date back to ancient Egyptian times. Use your brush in firm, circular and concentrated movements to increase your blood flow and help shift dead skin cells.
Whether you choose exfoliation or simply plain brushing, it's a good idea to follow up with a good body oil. My favourite is Goop's (hard to get hold of) Black Pepper Body Oil or Biossance's Squalane Oil. Scrub's up.
Our favourite body scrubs and tools:

More like this