The career highs and highs of drag artist Georgie Bee

Sexy, confident and downright silly, the London performer and DJ is known for her captivating persona that hits the stage like a breath of fresh air. Here Bee tells us what it takes to be a master entertainer in this instalment of Vuse's Women In Creativity series.

Makeup has always involved an element of fantasy, storytelling and escapism. At its best, it becomes a tool for self-exploration and creative expression, for opening up windows into other parts of yourself. Nothing embodies the transformative power of makeup as much as drag. Celebratory, irreverent, and brimming with pure artistry, drag takes everything you love about makeup and pushes it to the extreme. Drag allows you to indulge your most opulent fantasies, to break down boundaries and challenge conventional ideas of gender and identity.

Georgie Bee knows a thing or two about challenging conventions. A female drag performer in a traditionally male-dominated scene, she has overcome skepticism and misogyny to make her name as one of London's most innovative and well-respected drag queens.
Like most good stories, Bee's begins in a nightclub. While working a nine-to-five, ​"well nine-to-nine," she jokes. Bee would visit the same club religiously every weekend and was eventually noticed and asked to dance. ​"It was all downhill from there!" she laughs. After overcoming the initial shyness, Bee started performing in drag and won the coveted Miss Sink the Pink crown with ​"Pedigree Pussy" in 2016, an act which saw her prowl the stage like a predatory cat in heat complete with four Beanie Babies glued to her nipples. Impressive.
Since then she has gone on to dominate the party scene as both a performer and DJ, as well as infiltrating the fashion industry, bringing her striking style and verve to campaigns for the likes of Byredo, Gareth Pugh, and Selfridges. Earlier this year, she hosted FKA twigs's Cats-themed birthday party, and most recently launched Knickers Off! a ​"carefree dyke night" at Dalston Superstore.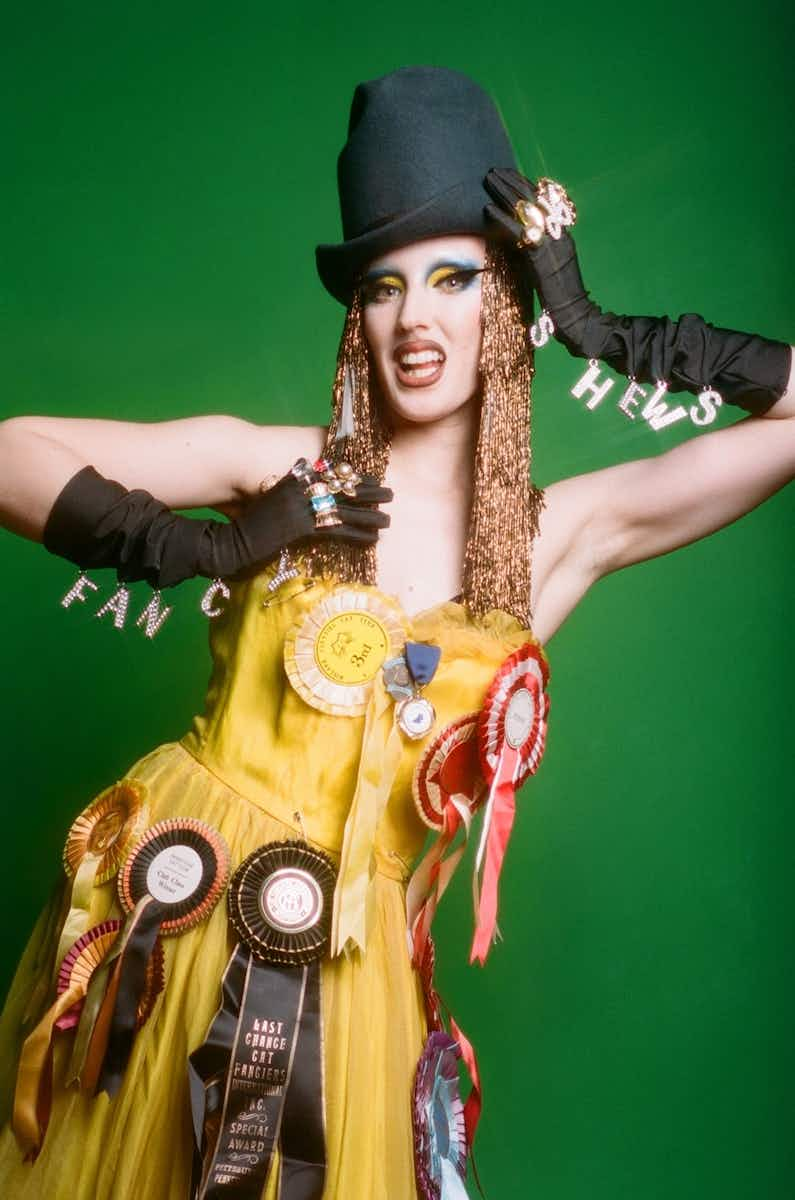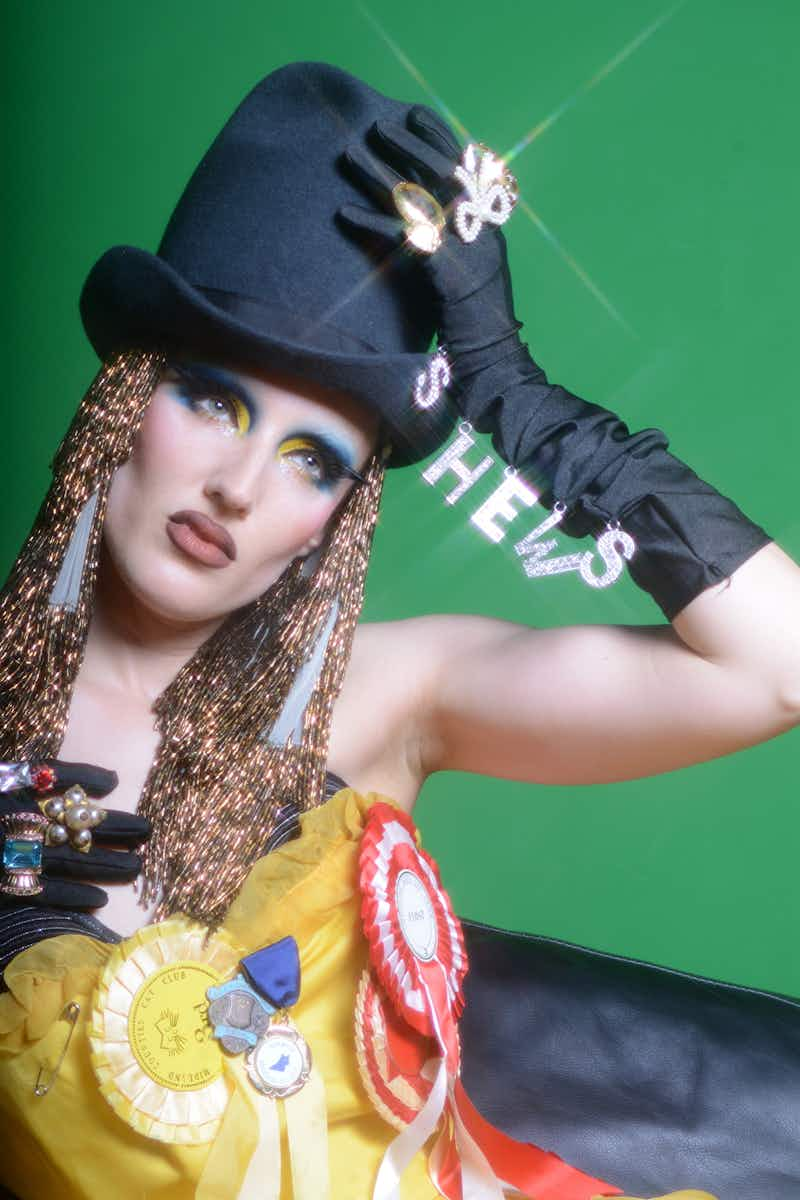 Sexy, confident and downright silly, Bee is in her element whilst in her drag persona. ​"Drag gives me the freedom and the expression to portray however I feel," she says, ​"I love to wear whatever I want." More often than not, whatever she wants tends towards the camp, sequinned and sexual variety. Think furry cow print chaps with a matching cowboy hat, oversized clown ruffles with red patent boots and not much else, glittering showgirl costumes and macaroni hats.
If her style has an impulse towards maximalism, it's matched by her makeup which is an art form in itself: immaculate yet playful, exaggerated with a penchant for glitter, colour, and wispy supersized lashes. It's not for the faint hearted, but that's never been Bee's style. ​"What I like about beauty is that it's subjective," she says. ​"It's a lot more about the person and what they find beautiful. Nothing is ugly. If it is ugly, that can be beautiful." Amen to that.

EXECUTIVE PRODUCER Adam Lilley PRODUCER Xiaoxuan Zhu PHOTOGRAPHER Lewis Vorn 1ST AD Jack Green DOP Jake Erland 1ST AC Leon Frind GAFFER Zach Kassupi SOUND George Watts PRODUCTION DESIGNER Chloeé Maugile PRODUCTION DESIGN ASSISTANTS Firpal Jawanda, Annie Mackinnon RUNNER Grace Snellock