How do you grow your eyebrows back after years of threading?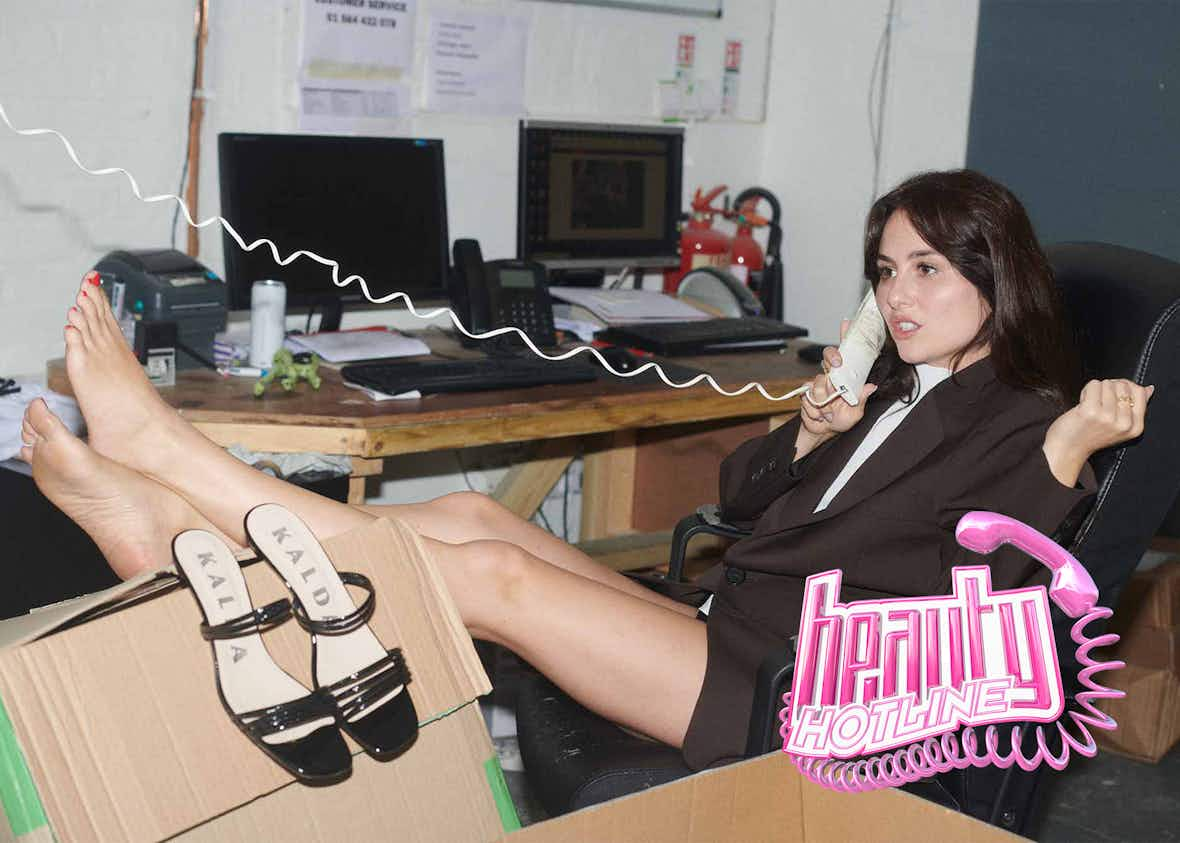 0-800-Beauty-Hotline: Got a beauty dilemma? We're here to help you in your hour of need.

Welcome to the first instalment of our beauty hotline.
Now you've got me, THE FACE's Beauty Editor-at-Large, on speed-dial. I'm here to solve any beauty emergencies and help answer any cosmetic conundrums – no matter how big or small. I'll be sharing industry secrets, lesser-known cult products and on-set hacks. I'll even phone a friend from my little black book of expert make-up artists, plastic surgeons, facialists, wellness whizzes and beauty icons in a bid to answer your call.
This wee sees eyebrow-anonymous calling in for an all too common request: what to do about sluggish eyebrow regrowth.
The dilemma: How does one grow back one's eyebrows after years of eyebrow threading?! It seems as though each eyebrow lady has ripped off my thick eyebrows and now I'm struggling to grow them back – they almost look like I've been plucking my eyebrows, they are sparse!
Emergency response: Show me someone who didn't grow up in the ​'90s or ​'00s and doesn't rue the day they discovered tweezers. Why is it that we could pluck any other part of our body and the hairs always return full force, shining and thick, while plucking your eyebrows momentarily as a teenager has left a lot of us with less than bushy brows – and permanently?

In answer to eyebrow-anonymous, my first port of call is to ban any kind of waxing, tweezing, threading or hair removal for your brows from your beauty regime. If you ever want any kind of regrowth, I'm afraid depilation in all forms is out of the question (at least for a period) and so embracing your hair's natural growth pattern will be a crucial part of this journey. Much like head hair, everyone's regrowth cycle will be different but for brows, it tends to be around the four-month mark. A balanced diet will always help your body regenerate and the same applies to hair growth, so try not to stress it.
Make-up artist and all-around genius Isamaya Ffrench recommends ​"a light grey pencil to fill in any sparse areas. You don't have to go heavy on darker pomades and powders as the effect will be heavy and unnatural." Ffrench also swears by RevitaBrow (as do many people), since the science backs it and the results are there to be seen. Ffrench also has a quick fix up her sleeve: ​"clear brow gel used to brush the brows upright will give the effect of a fuller brow almost immediately." Brow lamination, a booming trend that can offer a much fuller looking brow on a more consistent basis: treatments last around four to six weeks and can make a huge impact, but will set you back around £50.
Failing all of this, why not bleach your brows and embrace a fashion-forward approach to inadequate coverage? It's all the rage, see how, why, and who's doing it here. And for those looking for more permanent solutions, microblading has converted many and can look completely natural, just be sure to do your research – it is semi-permanent makeup that lasts for anywhere from six to 12 months, costs closer to £250, and will require a second top-up session.


More like this