Hæckels is proving that a post-plastic beauty world is possible
Beauty Monitor: The Margate-born beauty and homeware brand has undergone a face lift. Now, with slick new design and home compostable packaging, Hæckels is here to show the post-plastic beauty world how it's done.

Welcome to Beauty Monitor, a series in which we unpack brand spanking new labels, wellness innovation and beauty trends.
Barbie and Aqua might disagree, but life in plastic is not fantastic in 2022. That's why beauty and homeware brand Hæckels has spent the last year transitioning its skincare products into home-compostable containers. Think sustainable beauty is bland? Eco-friendly packaging is a bore? Well, reader, you're wrong. Proving that sustainability doesn't mean compromising on style, Hæckels is here to show the post-plastic beauty world how it's done.
Founded in 2012 in Margate by coastal enthusiast Dom Bridges, Hæckels uses seaweed as a base for all its products. What might sound like an unlikely candidate for a skincare savouir is, in fact, doing the lord's work. Why? Because seaweed hydrates, making it your skin's new best friend. Handpicked in Margate (a stone's throw away from Hæckels HQ, a former casino on the seafront), it's rich with valuable vitamins, minerals and amino acids; it's anti-bacterial, skin-rebuilding and anti-inflammatory; it's all-natural, and there's an abundance of it! Over the last 10 years, Hæckels has grown to include skincare, homeware and Thalassotherapy facial treatments, too.
Today, the brand unveils Hæckels 2.0 (as it's affectionately referred to in-house), an evolution that comes following investment from the big dogs at Estée Lauder Companies. Think of it as a facelift – the reimagination puts slick design and ingredient innovation at its core, without compromising on affordable products and a sustainable, science-backed approach to skincare (move aside, SKNN by Kim). In other words, Hæckels focusses on the good stuff: biodesign, the microbiome and natural ingredients that all work symbiotically.
In a space that's often flooded with greenwashing and false claims, the team at Hæckels is well aware that it's not enough to just be sustainable any more – you have to prove it. So that's exactly what they're doing with 2.0.
Introducing two fully sustainable categories: Hæckels Skin and Hæckels Home. As a Hæckels convert, I can confirm that the skincare products (now sold in home-compostable containers – more on this below) provide everything you want from a regime: they're immensely hydrating, have breakout clearing properties and smell clean without being too clinical. My personal favourite? The Algae Plump + B3: feels gloopy, makes my skin glow. The Home line is equally as pleasing, now served in sandblasted glass bottles – not only will they look great on your bathroom shelf, they're also refillable in Hæckels stores. Read on for three key things you need to know about Margate's finest.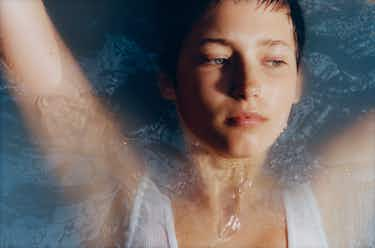 The nifty home-compostable containers are crafted from a vegan material made from microbes. It's a bio-polymer (meaning it's extracted from the cellulose found in plant walls) and Hæckels are the first people to bring this super material to the market. No matter where it ends up (be it your bin or out at sea), it will decompose and contribute to the biosphere in as little as 48 weeks. When you consider the fact that it takes 1,000 years for a single plastic bag to degrade in a landfill, this is pretty impressive stuff.

AESTHETICALLY-PLEASING DESIGN
These palm-sized mint green pots don't compromise on aesthetics. They feel just like hard plastic to touch, have multiple dispenser holes and come with instructions to pour for a certain amount of seconds, depending on the consistency of the product, to ensure there's zero waste. They're also testament to the fact that appealing product design and true sustainability can go hand-in-hand.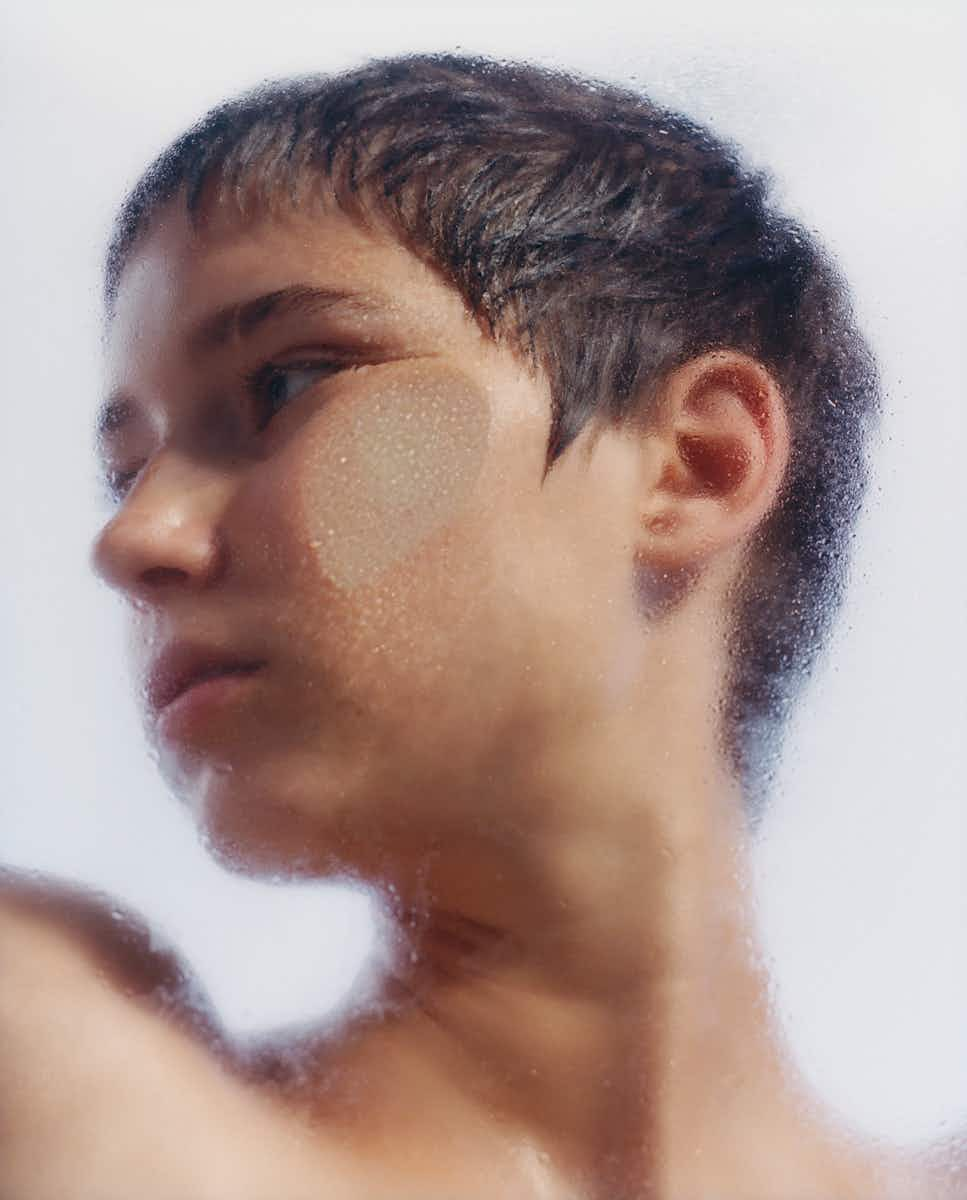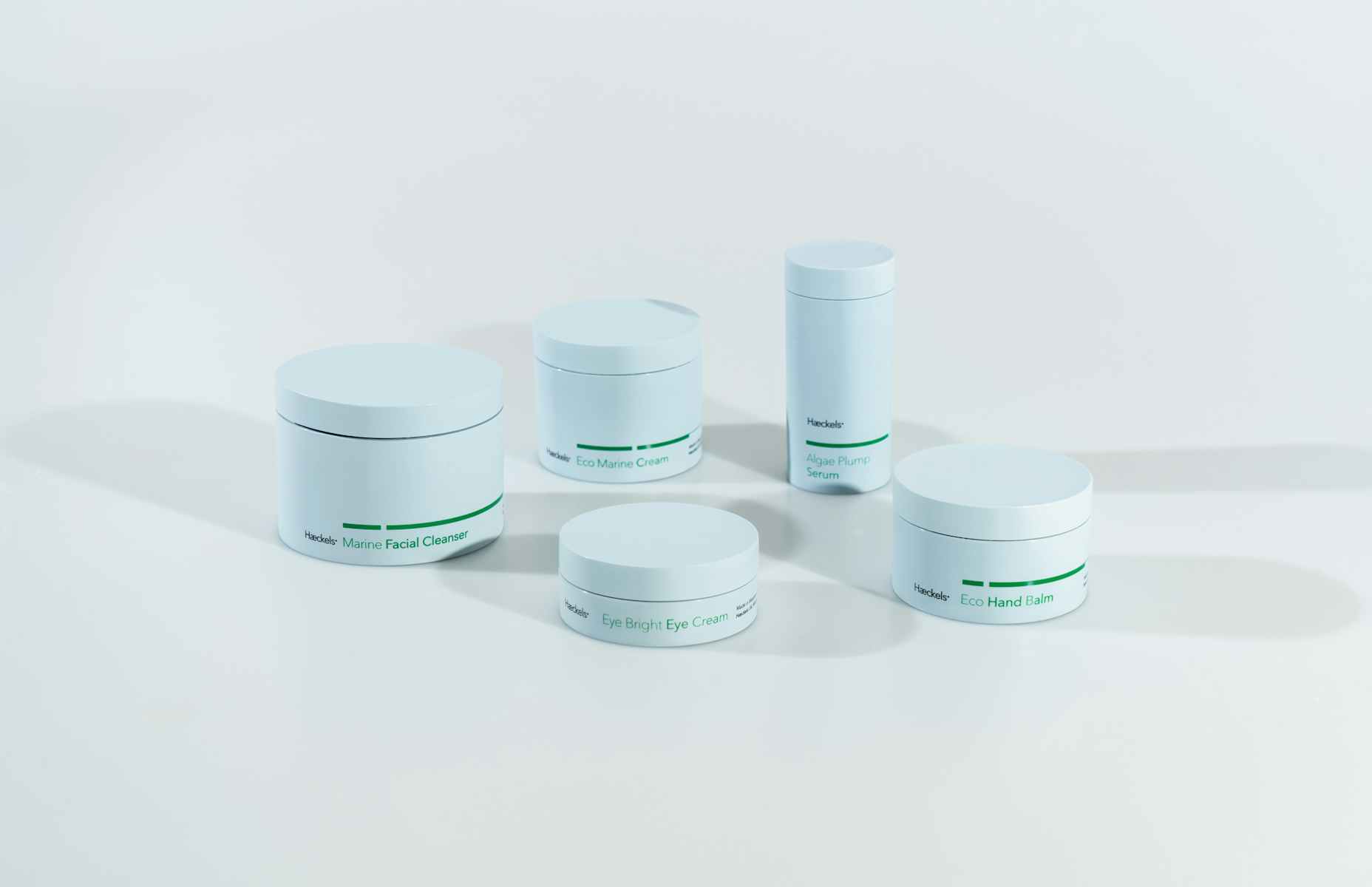 Sourced, formulated and made in Margate, Hæckels' products revolve around three key super ingredients (or seaweed extracts): bladderwrack, kelp and dulse. Let's break them down:

Bladderwrack has been used for its anti-inflammatory properties for centuries. The antioxidants promote collagen synthesis and deep hydration. It's found in the Marine Facial Cleanser and the Algae Plump + B3 (a hydrating serum that combines marine-derived polysaccharides with hyaluronic acid, which work together to moisturise the skin more effectively than hyaluronic solutions on their own).

Kelp is known for its deep and intense moisturising properties. Hæckels ferments its kelp to help soothe and calm irritated skin. You'll find it in their Eye Bright Cream and Hand Balm, both of which moisturise while reducing puffiness and restoring and encouraging regeneration of cells.
Dulse is one of the Hæckels' lab-grown materials that has proven UVA and UVB protecting properties. It's also great for calming eczema and combating acne breakouts. Their Eco Marine Cream is packed with antioxidants and seaweed extracts to visibly hydrate and rejuvenate the skin, and now comes in a lighter formula, just in time for summer.

More like this