How to do a smokey eye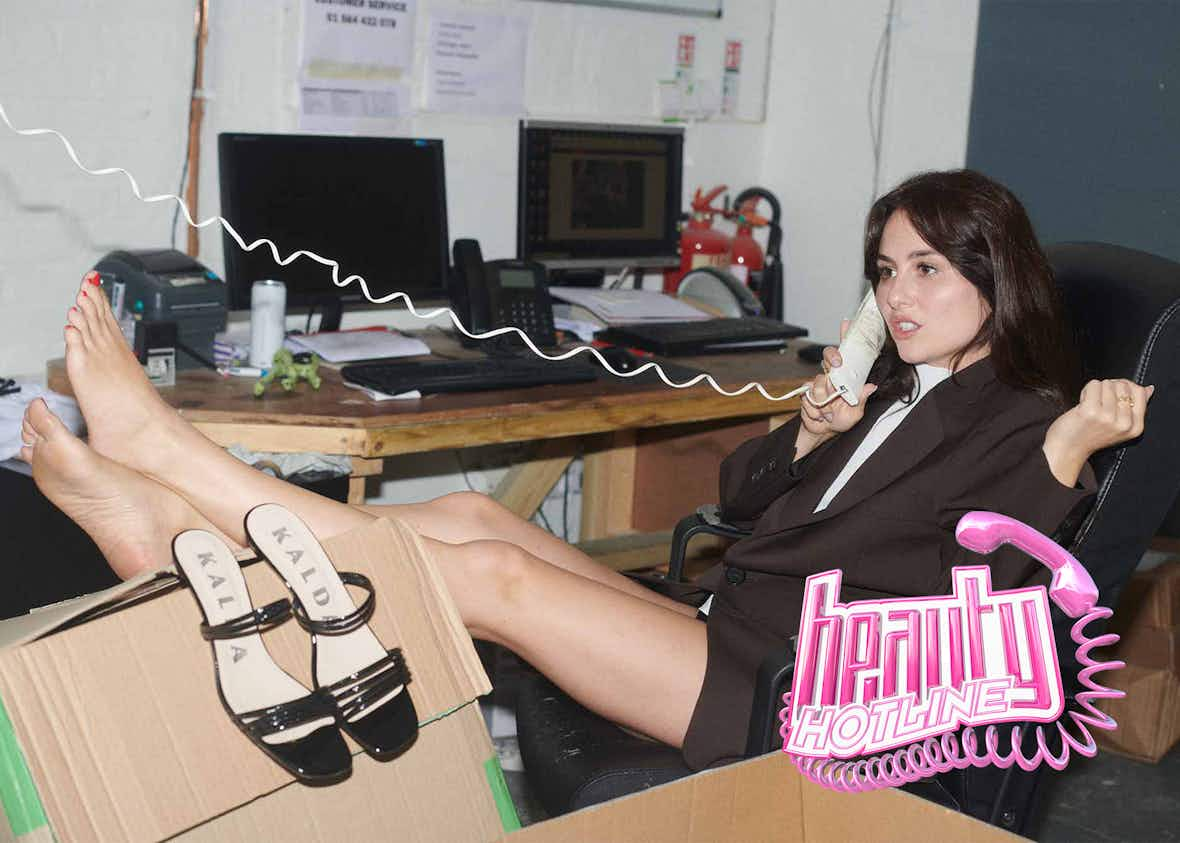 0-800-Beauty-Hotline: It's considered one of the hardest beauty techniques, but we've got make-up artist Ana Takahashi on hand to help you achieve this fierce look.
While ​"nailing day-to-night dressing" as a concept seems officially ​'90s, mastering an evening eye make-up look still feels like a pressing certificate of having reached adulthood.
It might sound like a piece of cake, but a smokey eye can be really hard. A misplaced splodge of colour or an over-enthusiastic swipe of liquid eyeliner can ruin an entire look, have you reaching for micellar water in a panic or giving up altogether.
Most of the techniques we picked up from the gals at the MAC counters growing up probably need updating. Thankfully, we have our makeup whizz kid Ana Takahashi, who has painted the faces of Rina Sawayama, Princess Gollum and Game of Thrones actress Maisie Williams, on hand to decode the mystique of the perfect after-hours look.

"An essential step to a good smokey eye is creating a smooth base for your shadows to blend seamlessly over," says Takahashi. ​"First, apply an eye primer or a colour base. Then, powder the primer with an eyeshadow that closely matches your skin tone." There is a fantastic new wave of primers that really work and I wouldn't recommend tackling a built-up eye without one, including Nars Cosmetics Pro Prime Smudge Proof Eyeshadow Base, which is good for anyone with oily eyelids, while Milk Makeup Hydro Grip Eye Primer is great for keeping everything securely in place.

Once your base is complete, you can then move on to colour. ​"It's always easier to work from light tones first and then slowly build your colour up to your darker shades," continues Takahashi. ​"I'm usually reaching for at least five different eyeshadows for this: something lighter than your skin colour (to highlight the brow bone), a medium tone (to build darkness and shape), a dark tone (to add smokiness to the eye) and, finally, your deepest tone (to define the lash line and crease)."

While traditional evening eyeshadow look comprises a palette of browns, fawns and black, Takahashi admits that not all sizes fit all. ​"If you have hooded eyes, it's likely that you'll have to take your deepest colours a bit higher up on your eyelid for it to be visible with your eyes open," Takahashi says. ​"If your eyes are slightly more rounded, it could be flattering to concentrate the darker tones on the outer third of your eyes to elongate them." Finding a shape that works for you and your eye shape comes with a lot of practice, as well as trial and error.
To achieve a flawless and fierce look, Takahashi advises that you arm yourself with the right tools. ​"A smoky eye is easily achieved with the right brushes," says Takahashi. ​"The fluffier the better. I opt for blending brushes that aren't too dense, which ensures you're never applying too much product. Generally, brushes with natural hair tend to be softer and lack density. I find they work really well for blending shadows together.
"Also, the darker the shadow, the smaller my brush size tends to be. This is because you usually don't want your darkest shadows to be all over the eye. It's better for these darker tones to be more concentrated and intentional."
For those needing an extra hand, this tutorial by beauty influencer Angela Bright is really helpful, while the best beginner palettes include Natasha Denona's Glam Palette (£60) and Anastasia Beverly Hills' Mini Soft Glam Palette (£30).
Scared? Don't be. As Takahashi says, practice makes perfect.

Nellie's recommendations:
Share

More like this