Red or dead: which red lipstick is best for me?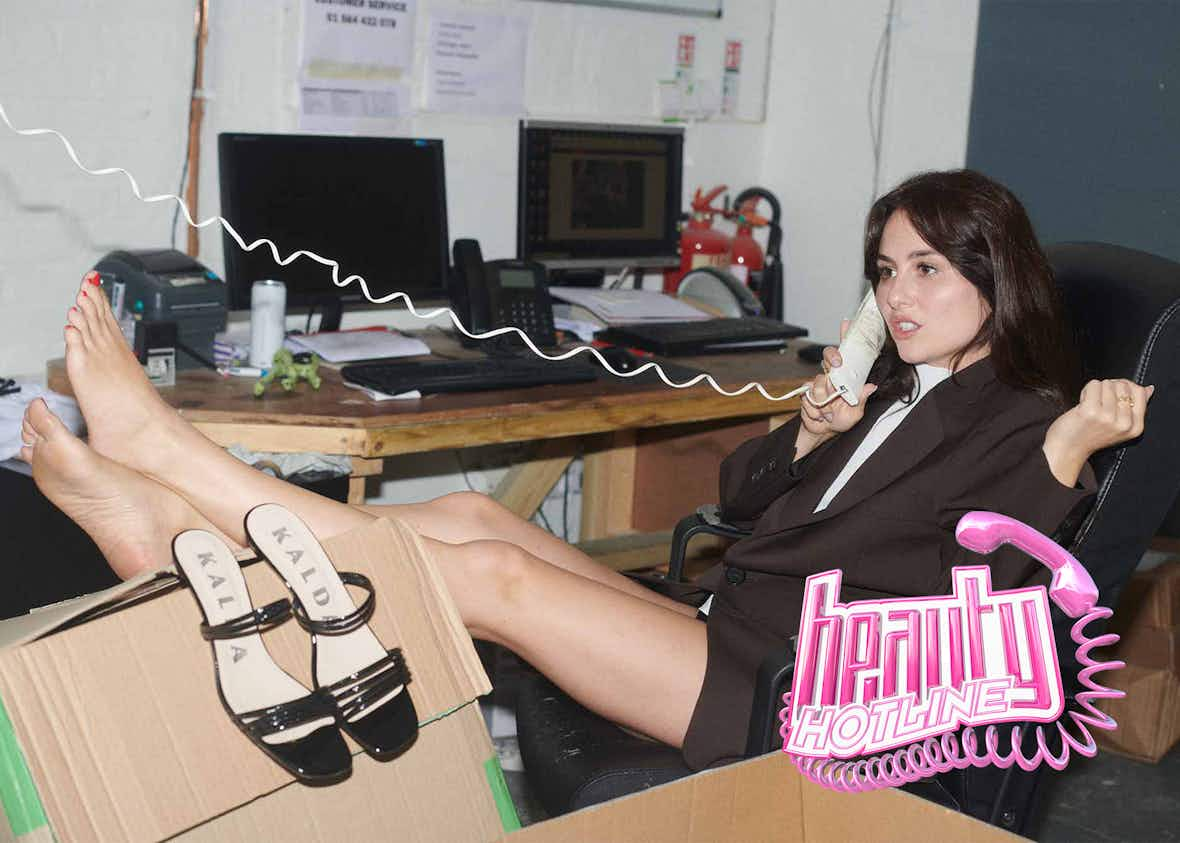 0-800-Beauty-Hotline: Got a beauty dilemma? We're here to help you in your hour of need.
Like hats, turtlenecks and thigh-high boots, red lipstick seems to remain an accessory best left to fictional characters, celebrities and debatably – perhaps – Taylor Swift.
It's so impossible to get right that most of us avoid it altogether. However, there are a small hallowed few who have managed to commandeer red lipstick and make it part of their trademark cool; Rihanna, Marilyn Monroe, Chloë Sevigny and Gwen Stefani, being notable examples.
Lipstick counters can be daunting: a litany of pinks, reds, oranges and plums with no guarantee of a single shade to suit your complexion. There's the risk of embarrassment as a sales associate paints your lips fuchsia, and the inevitable buyer's remorse as you see your new lipstick in the cold light of day. And let's not talk about how Covid has made lipstick-wearing even more complicated. When I wear red lipstick, I look like someone's stalker. I just can't get it right – until now.
When cult French brand Violette FR (founded by makeup artist and influencer Violette) launched its sell-out red lipstick Petal Bouche in March – a red hue purported to suit everyone – I knew I had to try it. It's a velvety liquid lip formula that dries matte. You can also manipulate the brush tip to act as a liner, too (something I've always struggled with). While it didn't totally match my pale skin and dark hair, the colour popped and I liked it.
Remembering that red is a spectrum can be helpful. Not all of us suit MAC's Ruby Woo. In fact, I found that deeper, more wine-coloured tones with little else on my face worked best, while those with deeper skin tones should look for anything from spicy oranges to copper rust tones for a more flattering red.
Another tip is understanding the undertones of your complexion and lipstick to find a perfectly matched red lip. If the veins on your wrist have a lilac hue, cool tones are better suited to you. If those same veins appear more green in colour, it's likely you have a warmer complexion and so your red lipstick should have orange undertones.
Of course, there are no strict rules when it comes to makeup and sometimes clashing your lipstick with your skin tone can look extremely striking (Chloë Sevigny often opts for fluoro crimsons).
Anne Sophie Costa, an expert makeup artist and contributor to THE FACE, explains her own unique process that's worth a go. ​"The best way to find your perfect red is to mix together an orange shade of red and a blue shade of red lipstick," she says. ​"This means you will have the two undertones together," having more room to play around with the formula. ​"Use more of one than the other and dial up a tone until you find the shade that makes you feel comfortable."
While red lips can be synonymous with retro and vintage glamour – which isn't for everyone – it can be styled to have a completely different impact.
Costa, who is known for her fresh, effortlessly cool style, suggests leaving skin raw (no foundation) when wearing red to avoid a vintage feel, only using concealer if you have to. ​"Try leaving the skin as natural as possible and applying lipstick with your finger, following your natural lip shape," for a more ​"breathable" and less glamorous look. ​"I am a fan of glossy eyelids with red lipstick and raw skin. It's a little bit of freshness to add to the skin that will enhance your makeup without taking attention away from your lips."
If punchy red feels daunting, try one of the many efficacious tinted balms or oils on the market to ease your way in. Personally, I love Clarin's Water Lip Stain in Red Water and suggest any red lip virgins begin there for an effortless, yet stylish look.

More like this