Piercings, rubber and flesh: Isamaya Ffrench's eponymous beauty line is here

The beauty industry's boldest outsider talks through her gritty debut beauty label, featuring smart tools and wearable rings.

There is no one quite like Isamaya Ffrench. The globally-renowned 32-year-old British makeup artist has had more careers than most of retirement age. Studying product design at Central St Martins as an undergrad, she's also moonlighted as a chef, diver and – more unsurprisingly – a children's birthday party face-painter. Now, in 2022, Ffrench has done what her fanbase has patiently been waiting for her to do: announced the launch of her own beauty brand, Isamaya.

Ffrench is primed for this next move. She has painted the faces of the likes of Rihanna, Madonna, Bella Hadid and Kendall Jenner, as well as holding instrumental positions as a consultant for brands such as Tom Ford Beauty, YSL Beauty and Byredo Makeup. She's currently still Global Beauty Director of Burberry Beauty. So while Isamaya the brand might have been an obvious bet to call, much like the artist, the brand has an element of the unexpected – a radical new expression of what makeup can look, smell and feel like.
The visual teaser for Industrial, her first collection, sees Ffrench glancing through rubberised petrol-shine gloves. Shot by Steven Klein, it points towards something a little more hardcore than what we're accustomed to seeing on the beauty hall floor. ​"Leather and latex, concrete walls buzzing with techno music, piercings and rubber, flesh, strength and self-possession," Ffrench explains of the idea behind the first story. ​"I wanted the first drop to really set the tone. Industrial is a hardcore, hard-hitting concept both visually and materially, so obviously it was interesting to approach it with a beauty lens. Think gritty – a raw, underground vibe."

I ask Ffrench: why another beauty brand? Because, let's be honest, the market is completely over-fed, bursting at the seams with new celebrity and clean skin care brands alike. She acknowledges this ("there are many beauty brands, and many very good ones!") but hers is a unique approach. ​"I love what I do, and my positions as creative director and consultant for various brands made me realise what the industry is lacking." Above all, she wanted to have ​"total freedom of creation without the constraints of a brand and their established values and aesthetics". She pauses: ​"I wanted to create my own world for a new generation of makeup lovers, and to be more authentic by proposing something more artistic and highly visual."

While the visuals speak to Ffrench's outsider status, she stresses that the products aren't just ​"crazy makeup". She's more interested in world-building through boundary-nudging aesthetics in the hope that like-minded people will congregate around her new visual language. She's keen to avoid the trap of selecting ​"products that sit well within a business plan", while not being ​"bound by commercial ideas of beauty". That's not to say, though, that Ffrench isn't taking all of her ​"expertise from years of experience trying on so many products in both my professional and personal life" to develop the makeup itself. The products, she assures me, will be ​"as good technically speaking as they are visually appealing".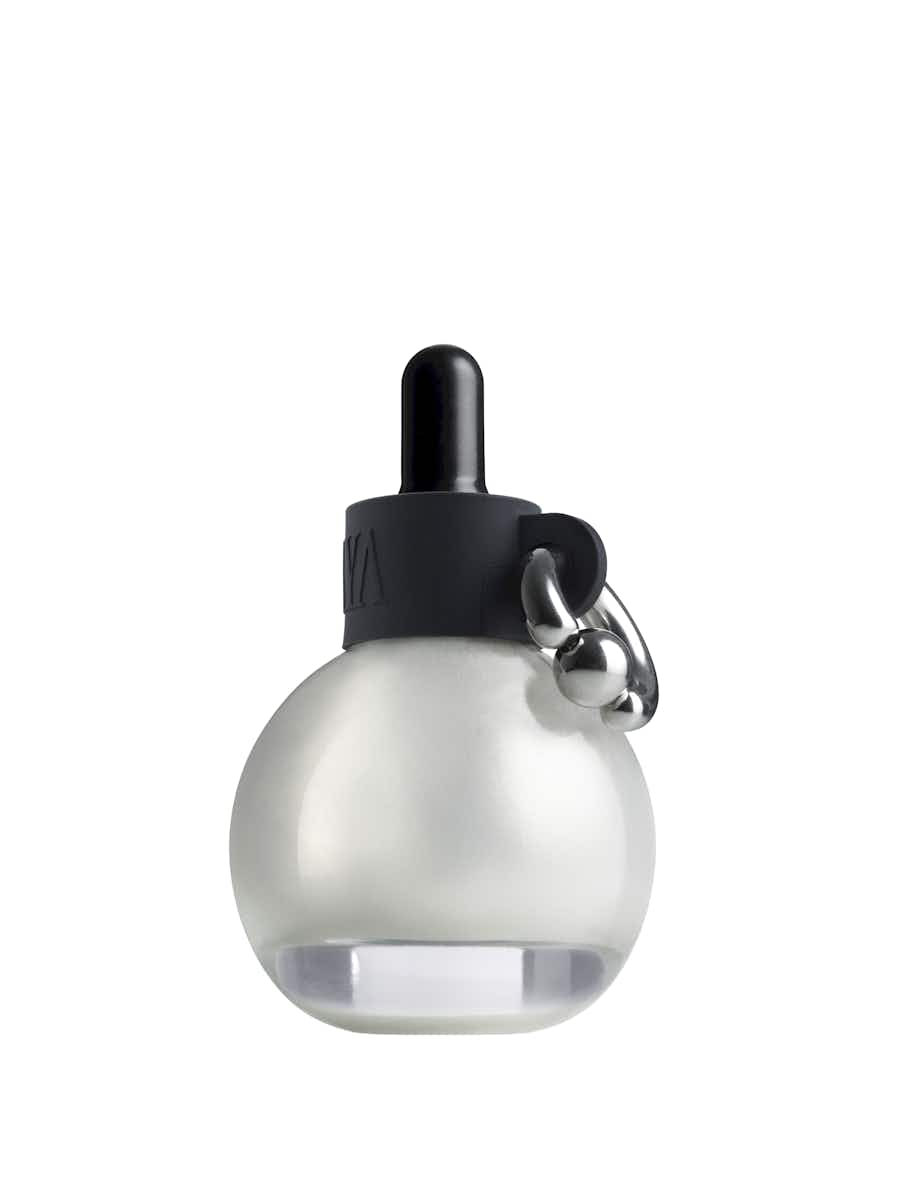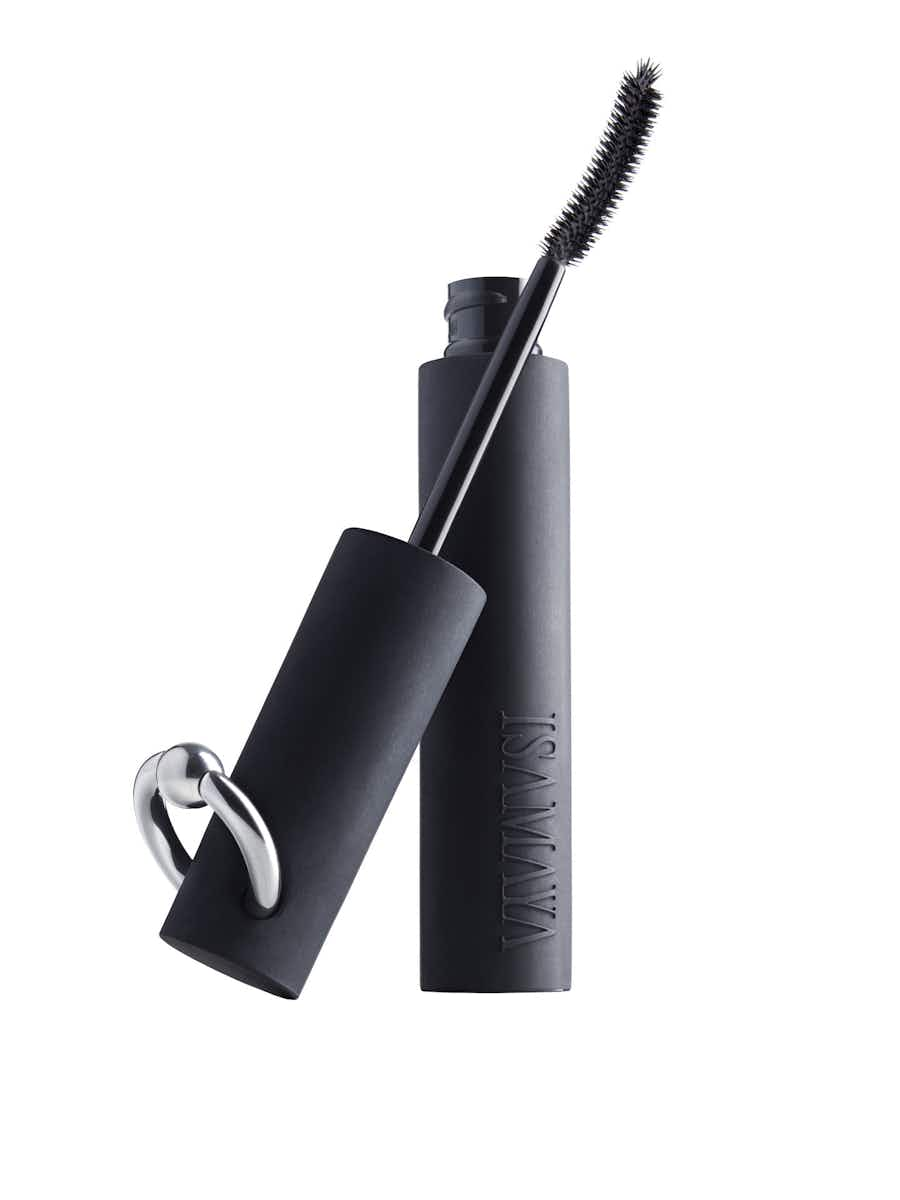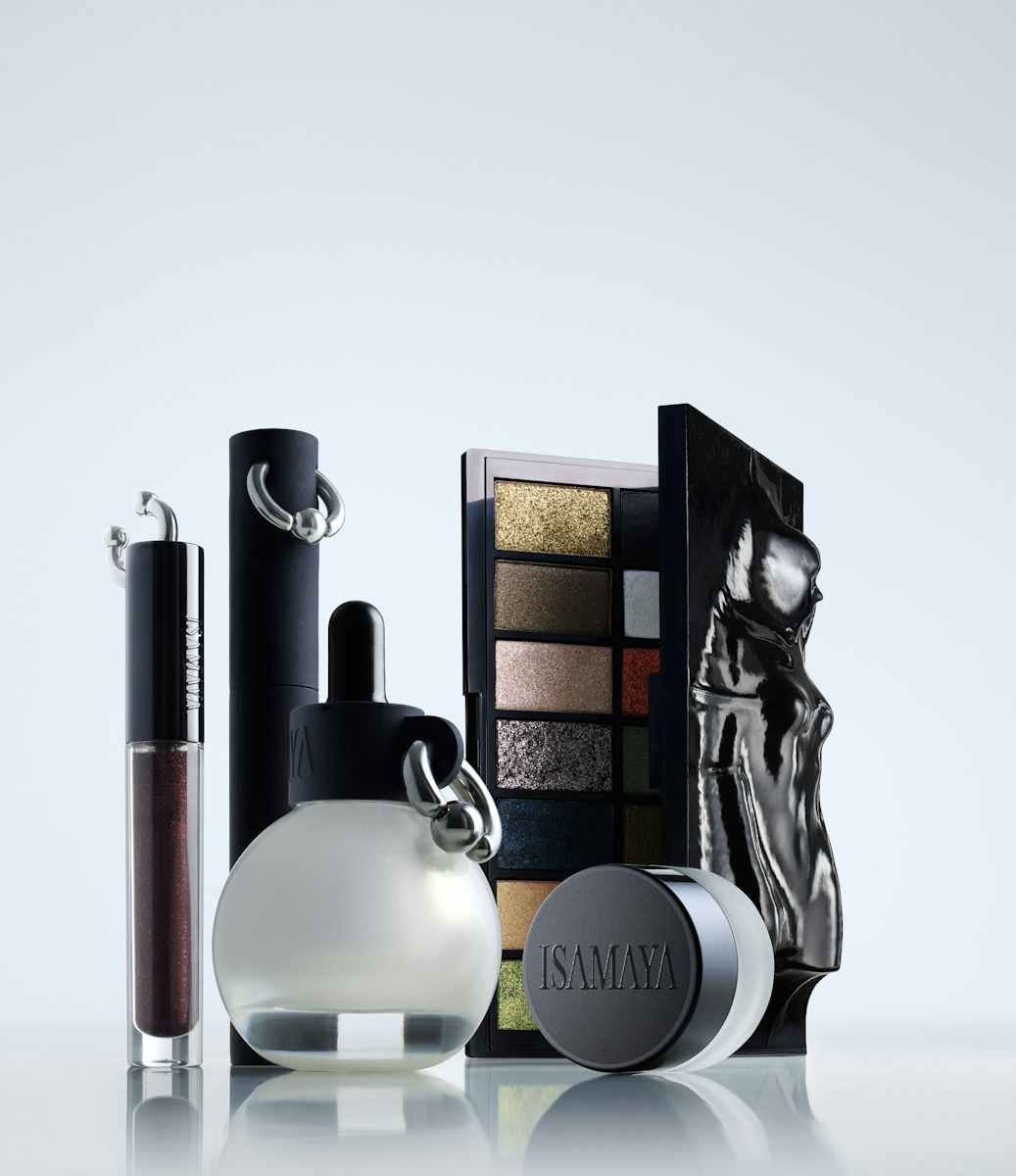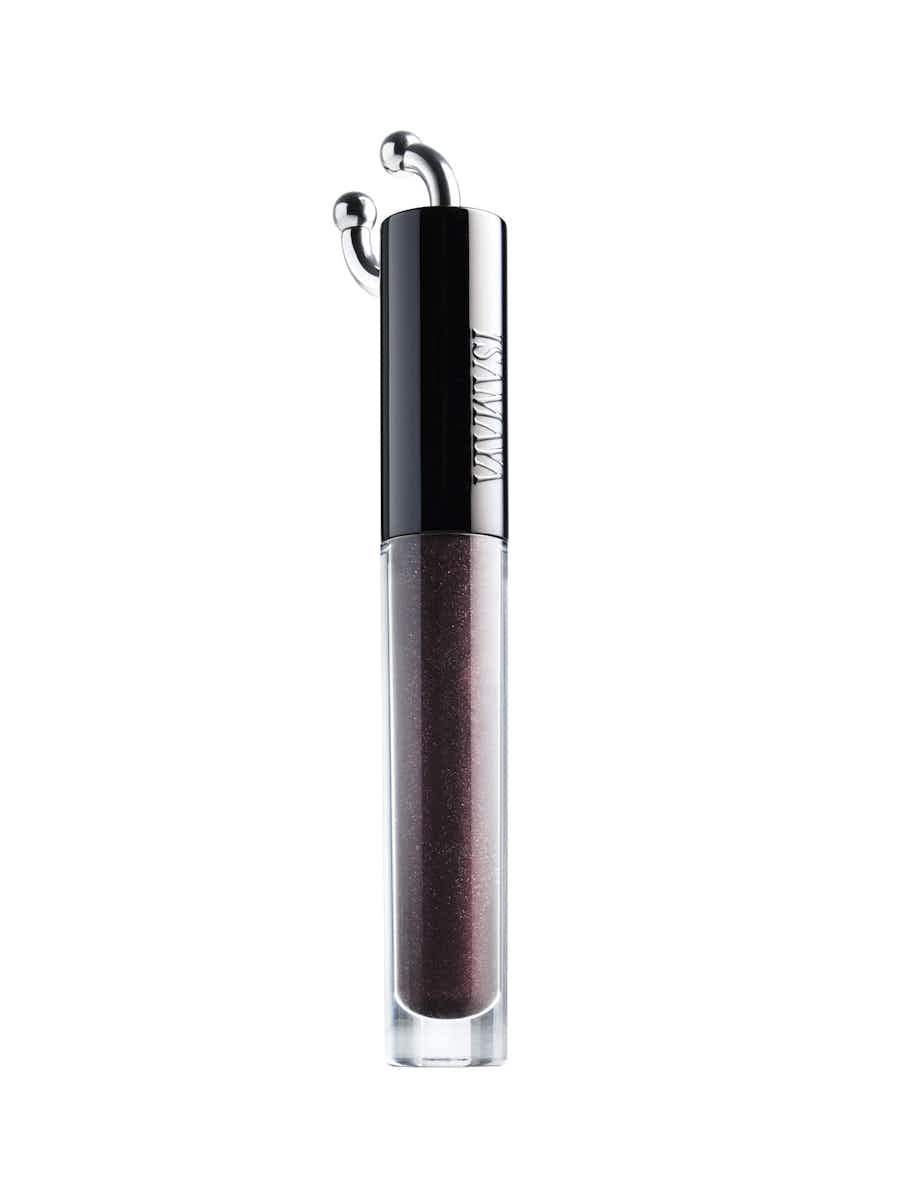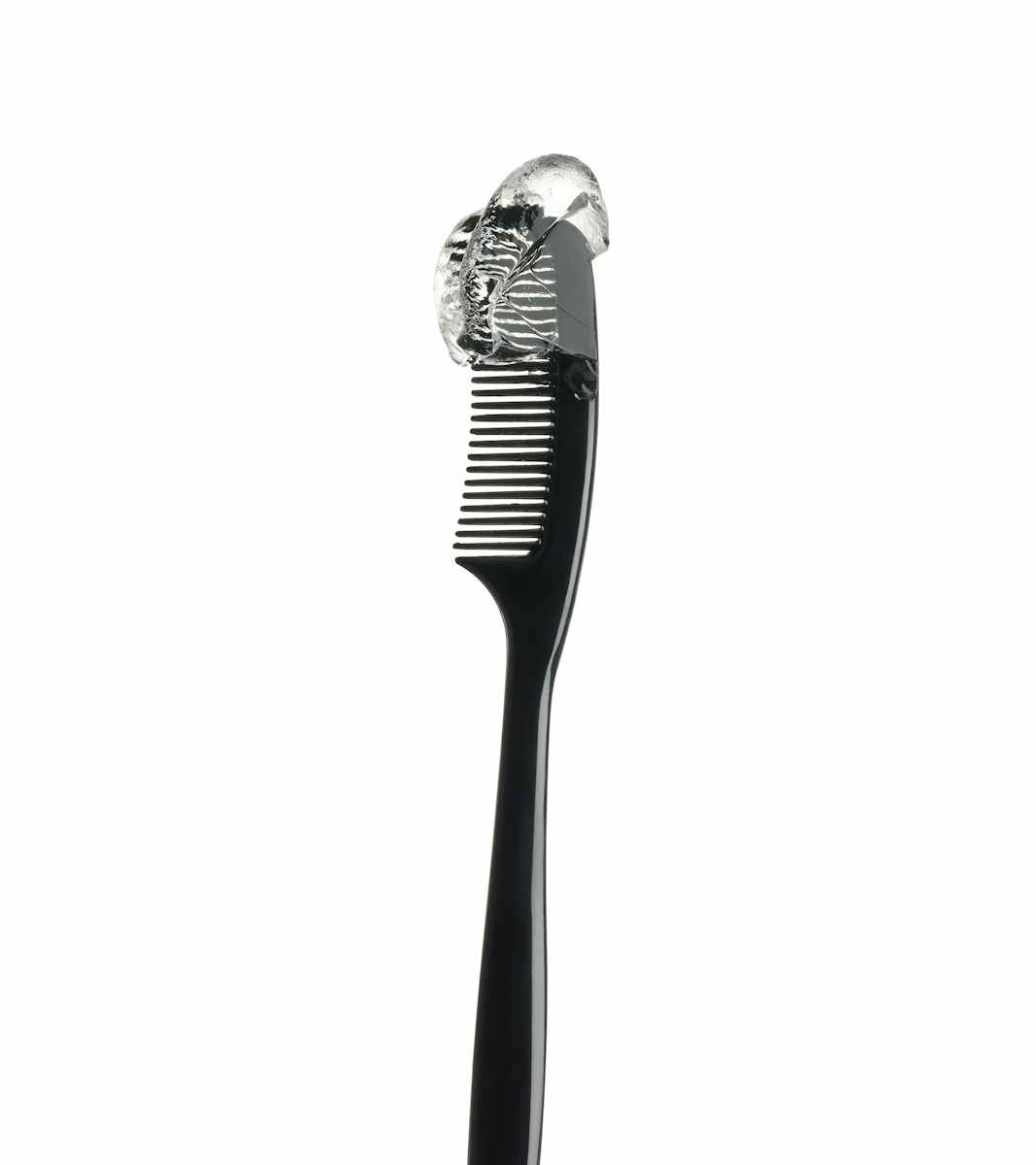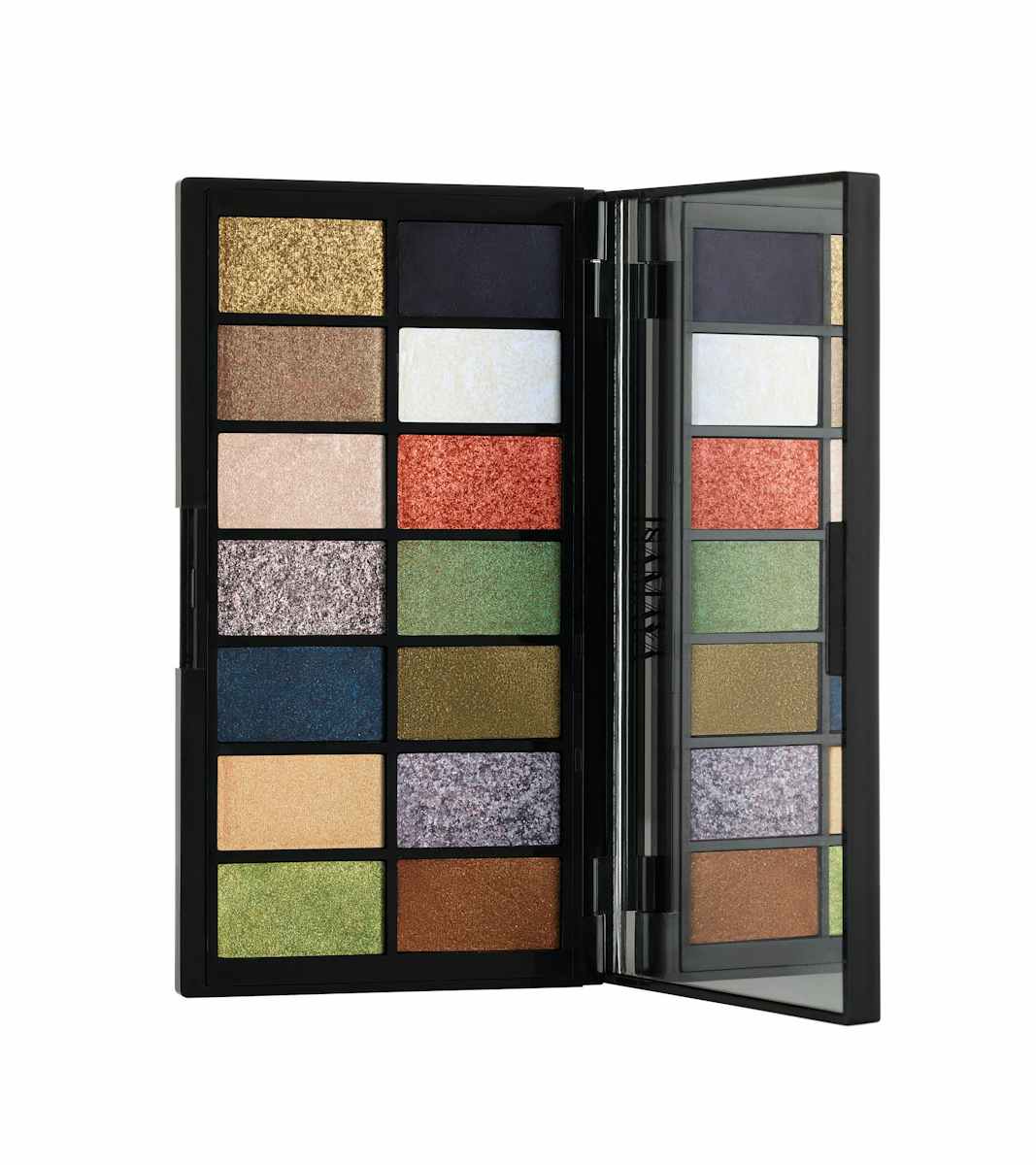 The inaugural collection includes five products: ​"smart tools, a versatile palette and reusable hardware – including wearable rings" that detach from the exterior packaging. An eyeshadow palette, Rubberlash mascara, a lip serum and brow laminator comprise the body of the first release. For now, we'll have to wait to buy the actual product, with a holding site teasing a drop date later this month.

Industrial is the first of many collections, she explains. ​"I want this brand to be like a fashion brand," she says. ​"Instead of having a line that will stay forever on the shelves, we're going to drop a few collections a year, each one within their own visual world. It's a way to reach different consumers, but also a way to encourage people to discover their many selves. It's so much more stimulating from a creative point of view." She's also planning a series of collaborations with ​"the world's most celebrated artists".
Ffrench hopes her line will be an invitation to show people ​"that there are other ways to do ​'beauty'," and liberate them ​"from the ideals of the mainstream". Isamaya the brand, then, not only promises to be the most invigorating beauty launch of 2022, but the biggest inside-job the modern beauty industry might pay witness to yet.
Isamaya is set to launch in June 2022 – sign up for access here.

More like this