Take a glimpse into the magic mind of makeup artist Porsche Poon

A whoopee cushion beauty story? Sure.

Meet Porshe Poon: makeup artist and bonkers mastermind behind this stretch-of-the-imagination self-portrait series.
The Hong Konger turned London resident – fresh from their nomination as one of the British Fashion Council's New Wave: Creatives for 2021 – shot the story as an exploration of self-image.
Titled Self Love, it's a witty take on traditional self-portraiture, with faces stretched out as if on a balloon – or, in fact, a whoopee cushion. It flips on its head the idea of a ​"good side" or ​"good angle", and pokes fun at all the ways in which we aim to be seen, what we try to conceal in the process and the comedy of errors that is the attempt at self-knowledge. More earnestly, the images also suggest that, in accepting those odd planes and funky angles, we might embrace the pursuit of self-love.
Given the portraits' accomplishment, it'll come as no surprise that Poon has been doing make-up for eight years, and was for a period polymath Isamaya FFrench's first assistant (a natural pairing), with the pair becoming two of the key players in the new generation of cosmetic artists challenging the status quo of the beauty industry at large.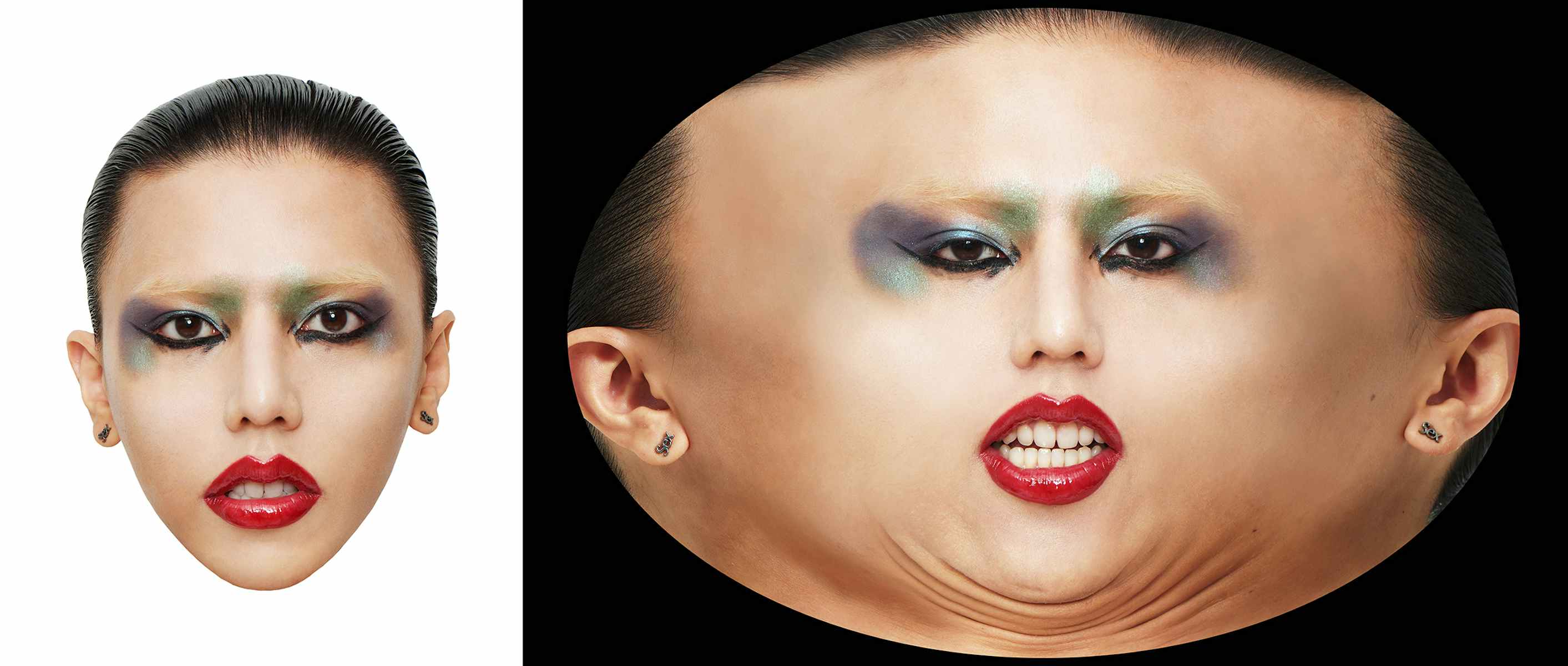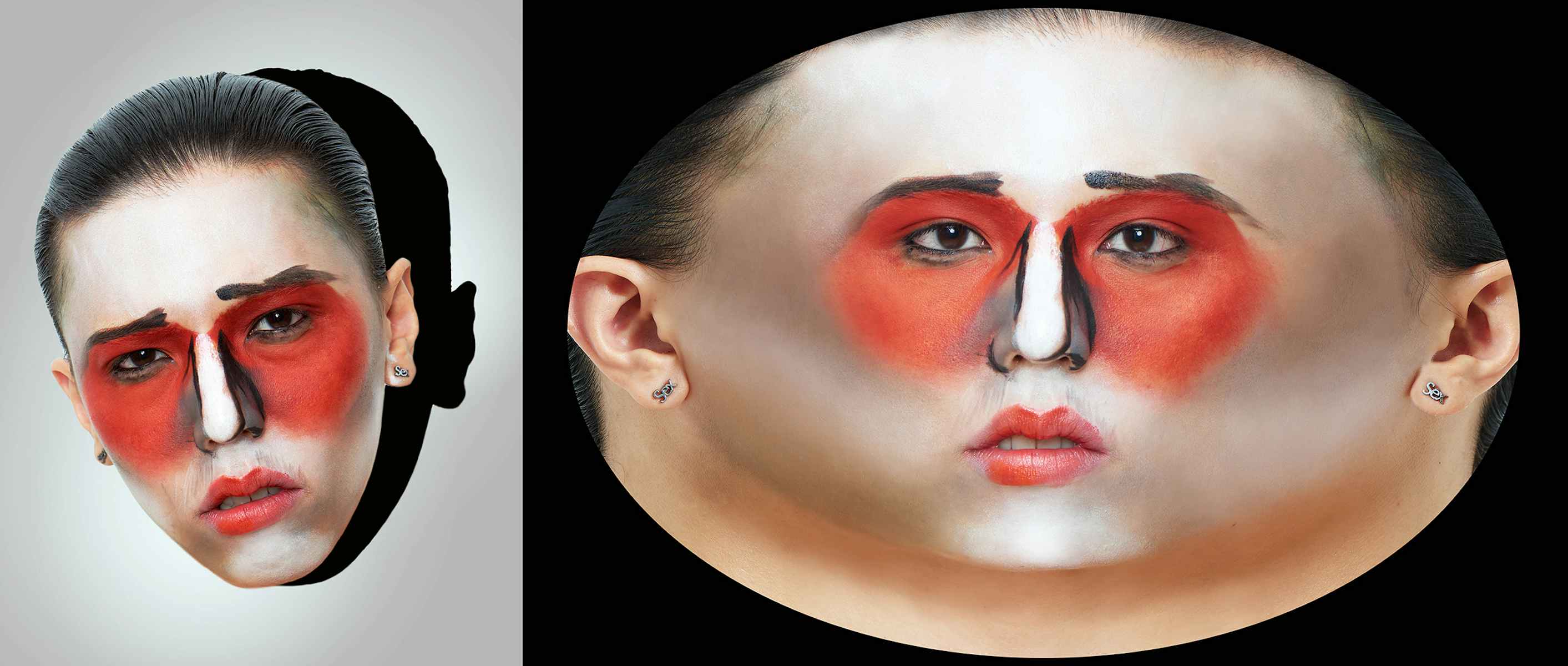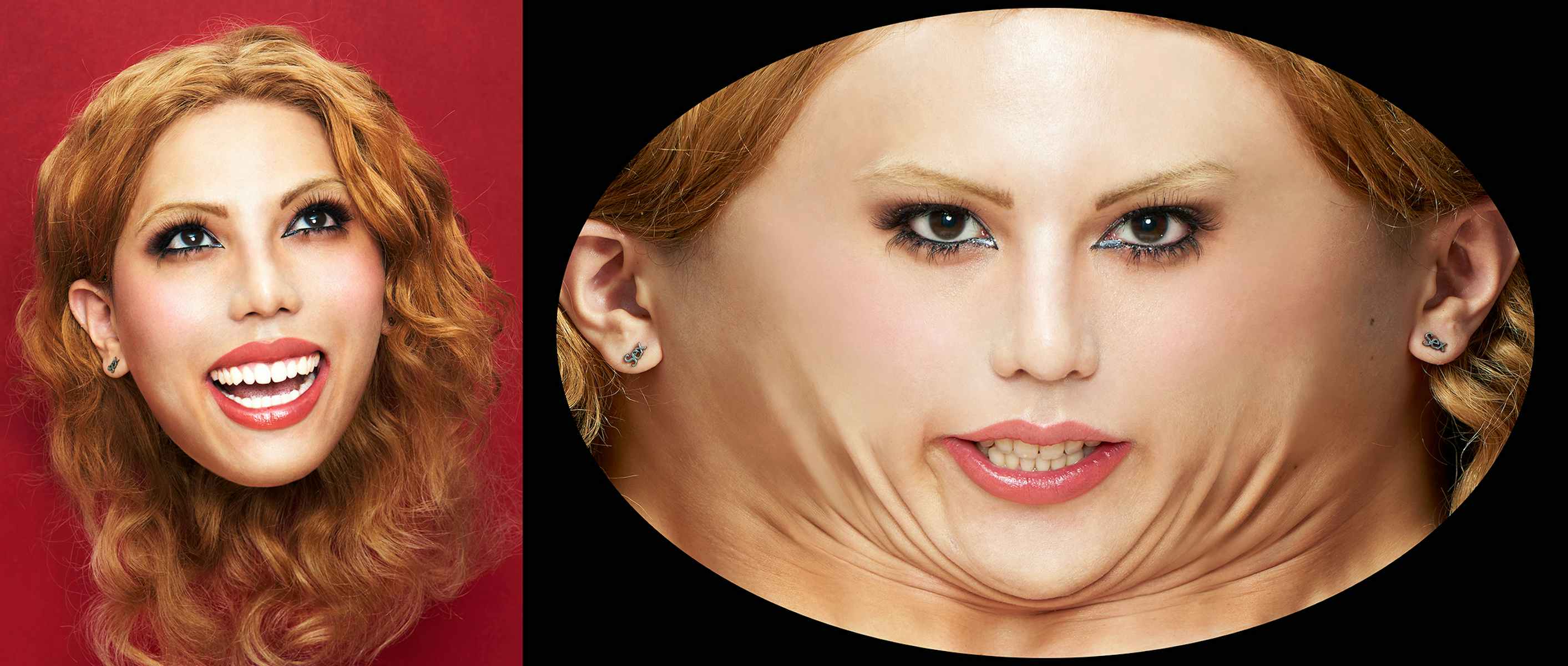 The artist – who flits between ​"they", ​"he", ​"she" and ​"skincare hoe" as their chosen pronouns – is 32 years old. ​"But mentally I'm 21 years old and always will be,'" they tell me. ​"After I graduated university I told my parents I wanted to pursue art as a career, and my mum came straight up to me, patted me on the back, and told me they weren't going to support me."
Why not?
"Most Chinese parents think being an artist means you can only earn money when you are dead," is Poon's deadpan response. ​"So I went ahead anyway and trained in both skincare and makeup." But, they clarify, ​"no, really, truly, my parents are supportive. As long as I can make a living, and as long as I'm not involved in anything illegal, they are fine with it."
Poon's distinctive painting style, somewhere between old-school glamour and theatre maquillage, means they've garnered much recognition. It's not easy to stand out from the sea of makeup YouTubers and self-appointed TikTok cut crease celebrities, but they've succeeded.
Describing their style, they're keen to stress that their ​"approach to makeup is geeky" and that ​"humour is always present" in their work. ​"I do like to try to do something new. Even though most things have already been done already, I try to give everything my own little twist."
As for Self Love, the concept was about them ​"accepting all the different sides of me," they say. ​"No matter if that's the feminine side or the masculine side – or, in fact, The Geek or The Artist sides of me."
For Porsche Poon, there's no such thing as a bad angle, only one that hasn't been accepted yet. Their work pokes fun at the extraordinary lengths to which we go in order to self-improve – but it's ultimately also an ode to the long and winding road we all walk towards a kind of self-acceptance.


More like this