In the beauty hot seat with Taiba Akhuetie

Bejewelled braids, neon buzz-cuts and outlandish extensions, there's no one bolder than hair extraordinaire KEASH. Founder Taiba Akhuetie tells us how she's powered her way to the forefront of the beauty industry in this instalment of Vuse's Women In Creativity series.

Scan through the coolest hair trends of the last few years and you'll notice the name of one salon cropping up time and time again: KEASH. You can thank them for gem hair embellishments – colourful diamantes intricately shaped into Nike ticks, spelling out words like ​"icy" – and adorning octopus kiss curls. They basically invented glow-in-the-dark hair tattoos; are the brains behind the delicate braid chains and hair tinsel you've surely seen all over Instagram; and are the creators of the incredible sculptural braids fashioned into huge interlocking loops and whimsical shapes.
KEASH is a zeitgeisty braiding salon turned creative hair brand led by founder and CEO Taiba Akhuetie. Launched in 2014, Akhuetie's baby started off life as a pop-up braiding bar at London hot-spots like WAH nails, before transitioning into a big name brand and creative agency.
Known for their bold, experimental styles and giving fresh twists on classic looks, KEASH is always pushing the boundaries of what is possible in the realm of hair. This spirit of freedom from convention comes straight from Akhuetie and can be directly linked to her refusal to limit where she looks to for creative inspiration. ​"I just walk down the street and that's how I generally get inspired," she says. ​"I'm not a researcher, I just see something and I'm like, ​'oh my god, I could do that.'" That's certainly how she came up with the concept for the hair gems, an idea that was sparked after witnessing nail artists incorporating diamantes into their designs during a period when KEASH was based in a nail salon.
It's this DIY ethos, the willingness to try everything, be playful, and not take anything too seriously, that makes Akhuetie such a trailblazer. At KEASH, materials and products are uniquely used in ways they are not traditionally meant to be. ​"I think beauty will conquer the world when people get a bit less precious about stuff," Taiba says. ​"When they aren't trying to be perfect with things."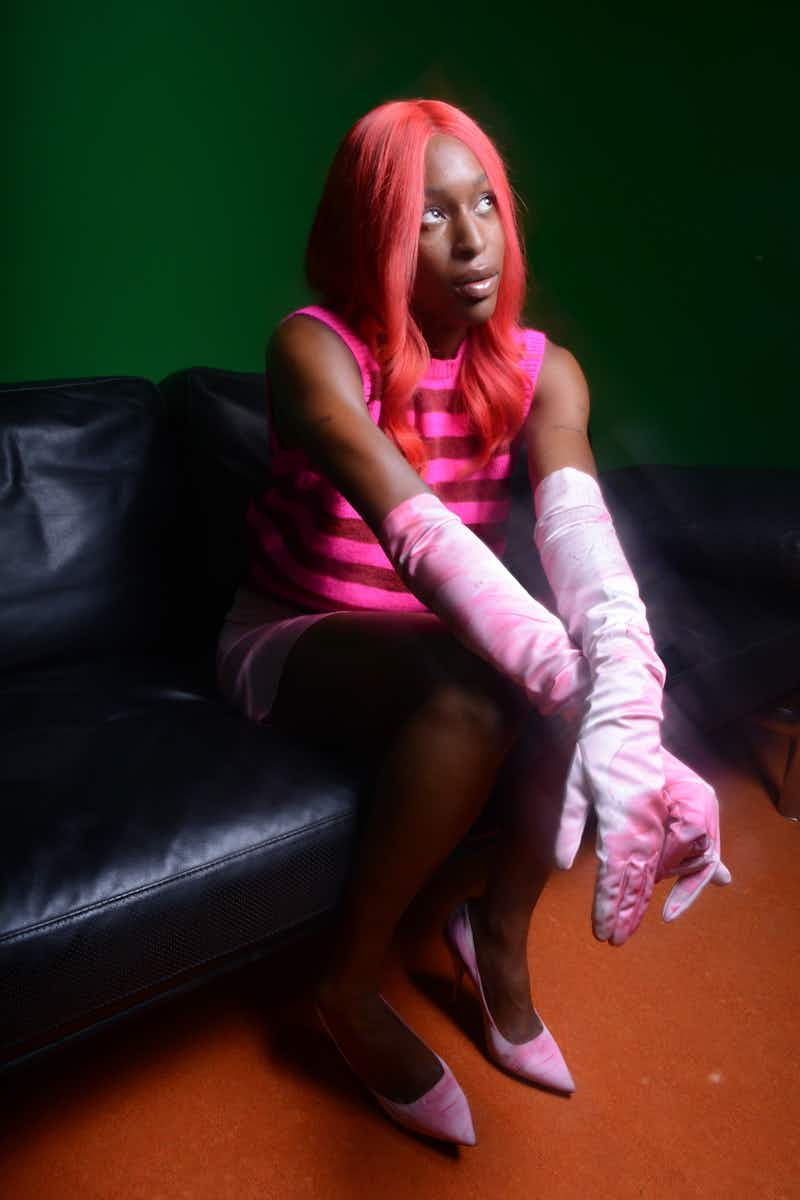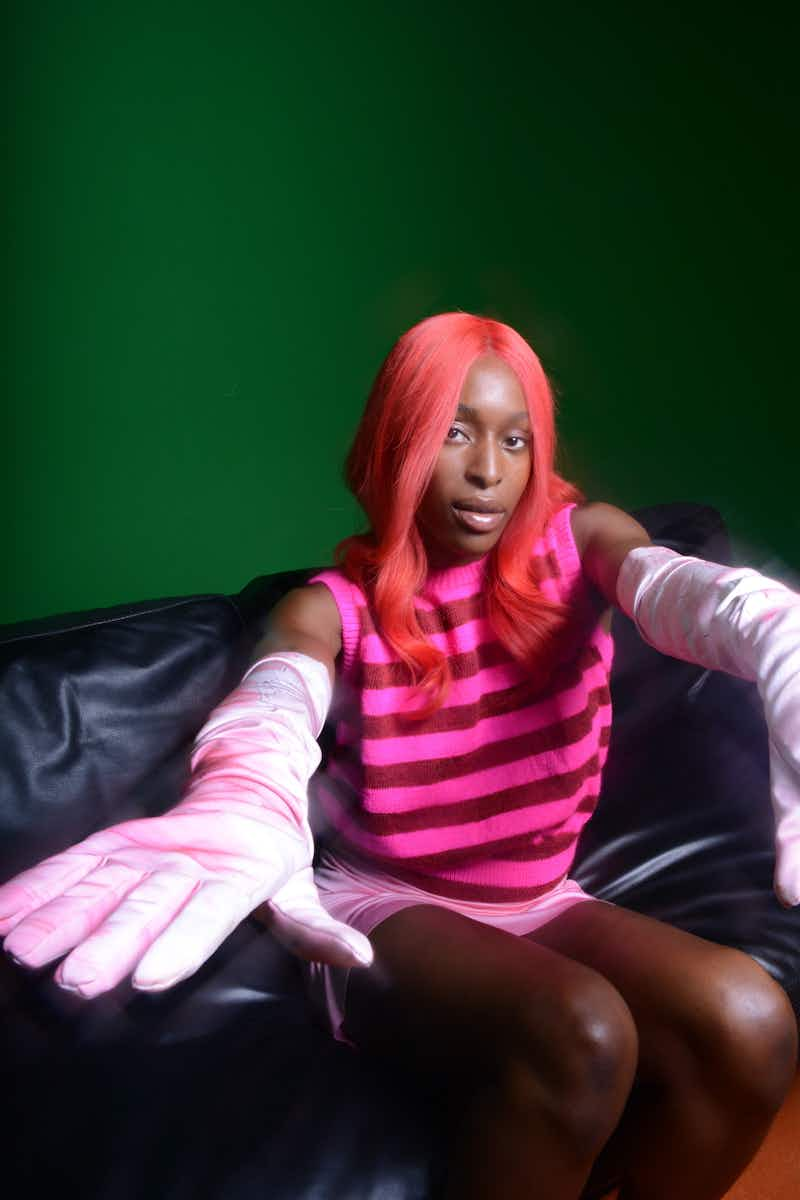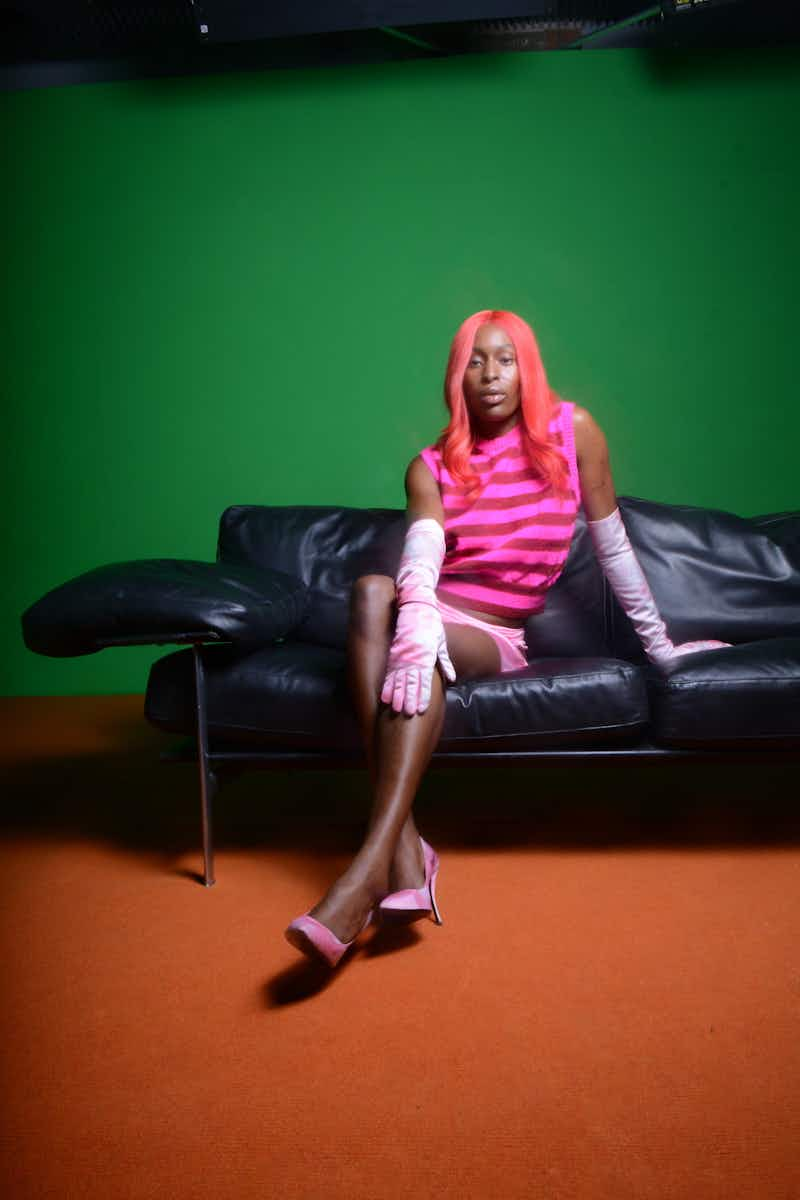 Taiba's creativity, panache, and, of course, talent, has seen her work with brands ranging from Burberry and Juicy Couture, to Mercedes and Beats by Dre. And it's not just the hair on people's heads that she's working her magic on. She also creates sculptures and objects out of hair, crafting everything from Air Force Ones, bikinis, shrooms, and Louis Vuitton handbags.
"It's more of an art form rather than just hair," she says of her approach, adding that the best career advice she has is: ​"just do what you want and don't compare yourself to other people." That sense of freedom she has to be able to just do what she wants is what underpins her beauty philosophy and, ultimately, what she loves most about it. As she so rightly says, ​"beauty is defined by yourself, not anyone else."


EXECUTIVE PRODUCER Adam Lilley PRODUCER Xiaoxuan Zhu PHOTOGRAPHER Lewis Vorn 1ST AD Jack Green DOP Jake Erland 1ST AC Leon Frind GAFFER Zach Kassupi SOUND George Watts PRODUCTION DESIGNER Chloeé Maugile PRODUCTION DESIGN ASSISTANTS Firpal Jawanda, Annie Mackinnon RUNNER Grace Snellock