"

Like a hoover, but for your face": road-testing the HydraFacial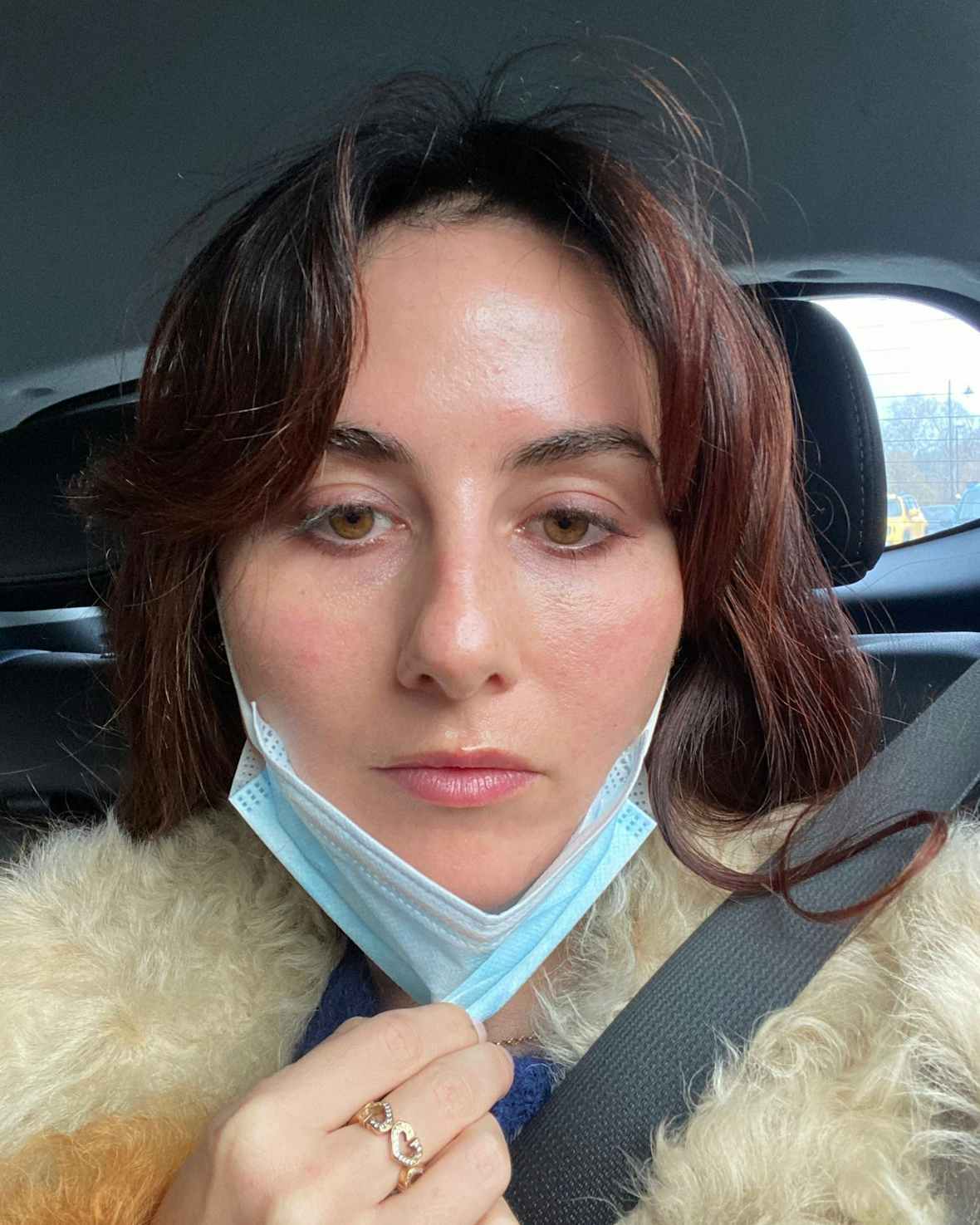 Plumper skin and a glow that keeps on giving: THE FACE's Beauty Editor-at-Large, Nellie Eden, breaks down everything you need to know about Skin & Sanctuary's Super HydraFacial that promises supernatural results.

Let's start with the obvious: as a beauty editor, I get to try a lot of treatments and a lot of products. I'll also be honest: not all are made equal – a fair amount get re-gifted, donated, discarded and forgotten. There are some treatments you walk away from knowing you won't ever go back for more. This was, then, until I tried out cult East London salon Skin & Sanctuary's Super HydraFacial.
Like all good boutique salons, I discovered Skin & Sanctuary via word of mouth, thanks to glowing reviews from friends in the know. The east London salon is tucked away just to the side of Victoria Park and has garnered a loyal following, which is largely down to their ​"normal" attitude towards aesthetics, peels and facials – for them, a little bit less than what you see on Instagram is more, and their work speaks for itself.
I visited the salon to try their twist on a standard HyrdraFacial and was particularly excited to meet Fatma Gunduz, their lead aesthetician and much-feted facialist in skincare-junkie circles.
So what exactly is a HydraFacial and why should you care?
"It's a treatment using a patented device to deliver exfoliation [more on this later], cleansing, extraction, and hydration to the face. This system uses a vortex swirling action to deliver hydration and to remove dead skin, dirt, debris, and impurities while cleaning and soothing your skin. The device, combined with other serums and devices, removes dead skin cells and impurities, while simultaneously delivering moisturising serums into the skin" Gunduz explains. Impressive.
First came the prep: you're advised to avoid using acids and retinoids for up to seven days before your appointment. This is important, as without doing so your skin will be too sensitive, meaning it will flare up and you won't get the full effects of the treatment.

Gunduz gave my face a quick once over as she cleansed my skin (the first step), and we agreed that my main skin concerns included small fine lines, a couple of visible pores and a little pigmentation. This treatment, thanks to its non-invasiveness and minimal (I mean very minimal) downtime makes it suitable for the majority of skin types and people. As with most facials, it isn't suitable for pregnant or breastfeeding women, but Skin & Sanctuary are able to adapt the treatment for anyone suffering from rosacea.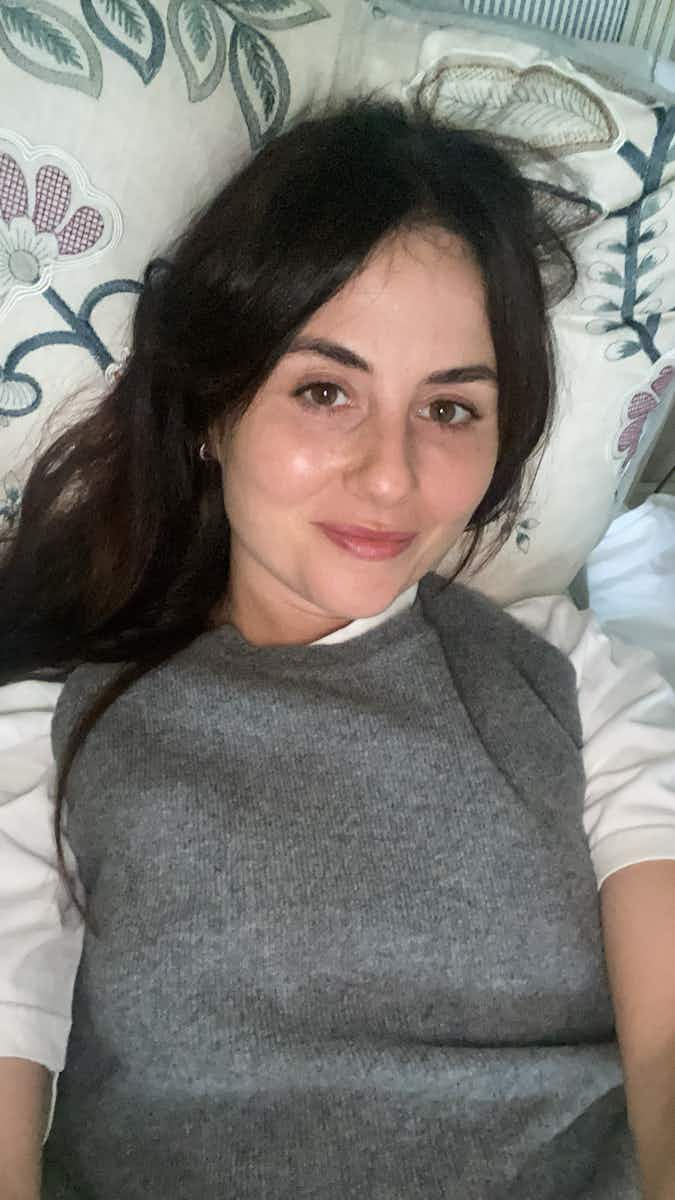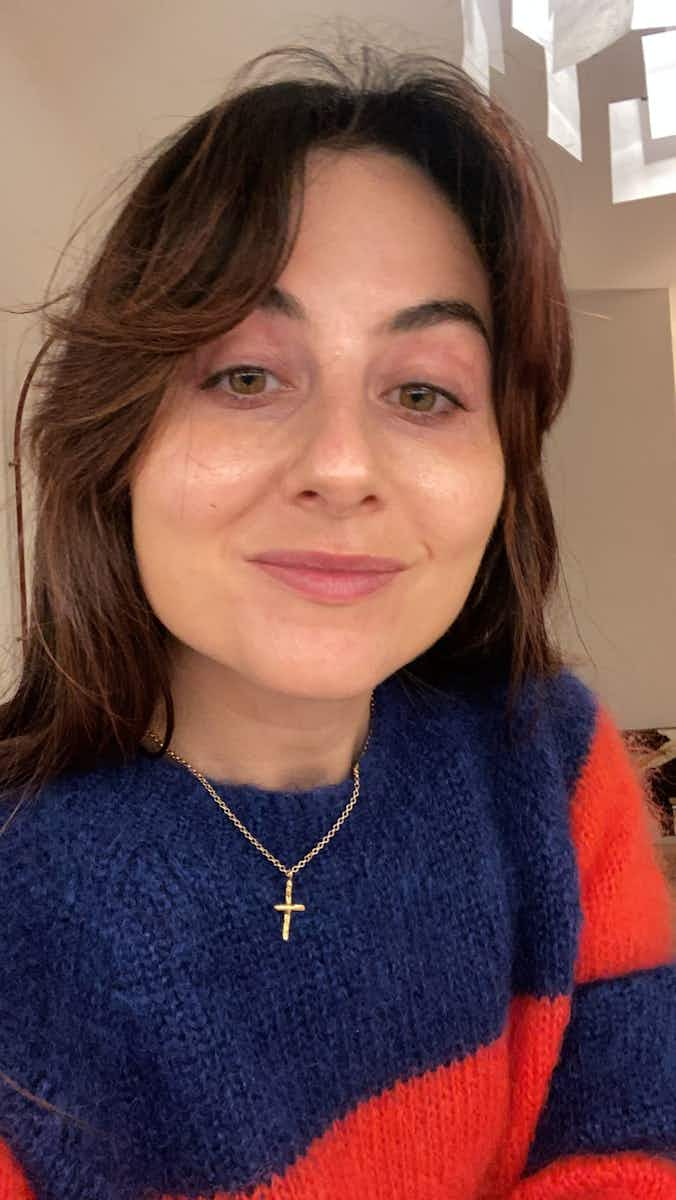 Once my face was suitably cleansed, Gunduz began the ​"detox" phase of the HydraFacial, where she massaged my skin to encourage circulation and lymphatic drainage. This is where things got exciting.

Gunduz talked me through the aforementioned ​"device" that acts as an exfoliating nozzle, gently hoovering your skin. ​"This part is about using the spiral design of HydroPeel® Tips with the HydraFacial proprietary vacuum technology and serums to create a vortex effect," Gunduz says. The feeling of it is akin to a tiny hoover sucking the top layer of your skin – this process is all about gently dislodging dirt and impurities. After my skin had been hoovered clean, Gunduz added a mild peel – a combination of AHAs and BHAs to really refresh the skin and achieve that glow.
The next step was entirely bespoke: ​"As I have the opportunity to assess my client's skin I use my experience to select the most relevant mask to treat the face and neck area," Gunduz says. While the mask was working its magic, she kneaded my shoulders, neck and head, and once the mask was removed, Gunduz mixed a tailored cocktail of antioxidants and peptides (I had a Circadia Protect, plus a booster) that were then fed through the machine, drenching the skin in goodness.
The penultimate step involved an infrared LED light to reduce redness and further stimulate collagen, supporting the natural production of vitamin D. This took around 15 minutes and I almost nodded off. Finally, antioxidants, serums, moisturisers and a layer of SPF were applied to my skin. If you're lucky, Gunduz will let you inspect all the gunk the tools have dragged up from your pores. Like a gooey half centimetre deep mix of something you might find in your actual hoover, the offering is somewhat disconcerting but extremely satisfying nonetheless.
When Gunduz handed me the mirror, I was wowed. I looked, dare I say it, glowing. There was the smallest amount of redness but my pores seemed minimised, lips and eye area super hydrated and my skin looked much plumper all round.
The best thing about the Super HydraFacial?

It keeps on giving. The results improve day-by-day before hitting a steady stride for around seven to 12 days post-treatment. I was constantly complimented on my skin by friends and family and refused to wear make-up or concealer for at least a week after the treatment.

In fact, I'm so impressed with the results that I called the salon to make another appointment next month. Here's the catch: Gunduz gets booked out weeks in advance, so nab an appointment while you can. Opt to have your facial a few days ahead of a big event, just to sidestep any redness that might occur. The Super HydraFacial costs £185 and you can book it here, which I did (again), almost immediately. See you at the salon!


More like this