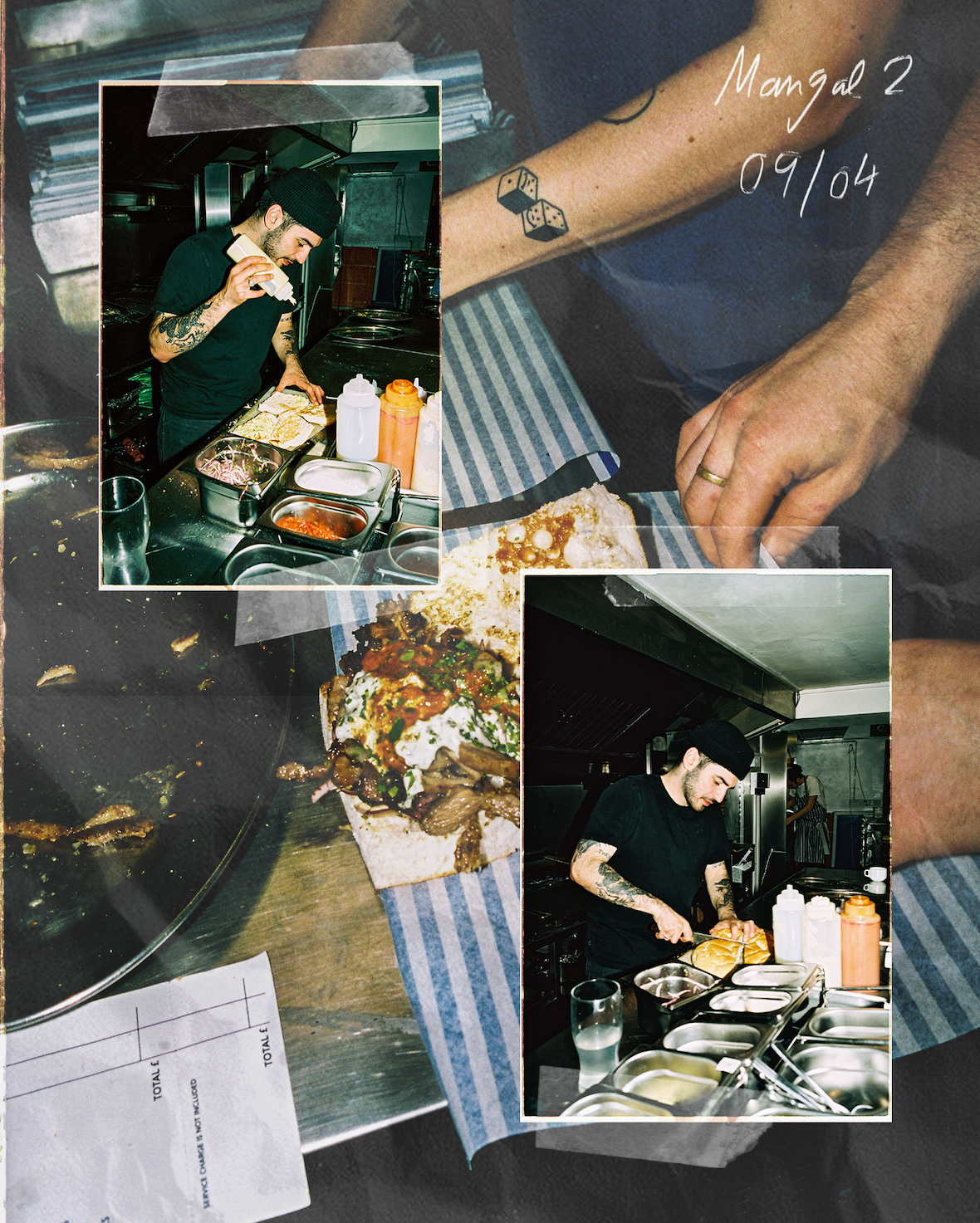 Photography by Isaac Lamb @notspag
"London is a wonderful mishmash of rich and poor," Wavey-garms founder Andreas Branco says. "It's moulded very well to make this amazing place what it is. I like the contrast of both."
Branco and his sister, stylist Rhiannon Barry, spent their younger years in South East London's Abbey Wood. "Growing up, my favourite shop was Peppermint," Barry remembers. The shop sold designer kids clothing in Bromley and Peckham. "A good memory of mine is saving birthday money and getting on the bus up to Peckham, which was really rough. It was quite scary having like 100 quid in my bra and going to buy a pair of Moschino jeans."
Way back when, Branco's first job was at a post production house in Soho's Golden Square. "It was my first wage and I was transforming myself into a respectable person of society," he laughs. "I was working with really cool, trendy people so I was trying to blend in a bit more." These days, the pair are celebrated for their irreverent approach to style, artfully pairing archive designer garms with sportswear classics sourced from Deptford market and shaping future trends on the daily.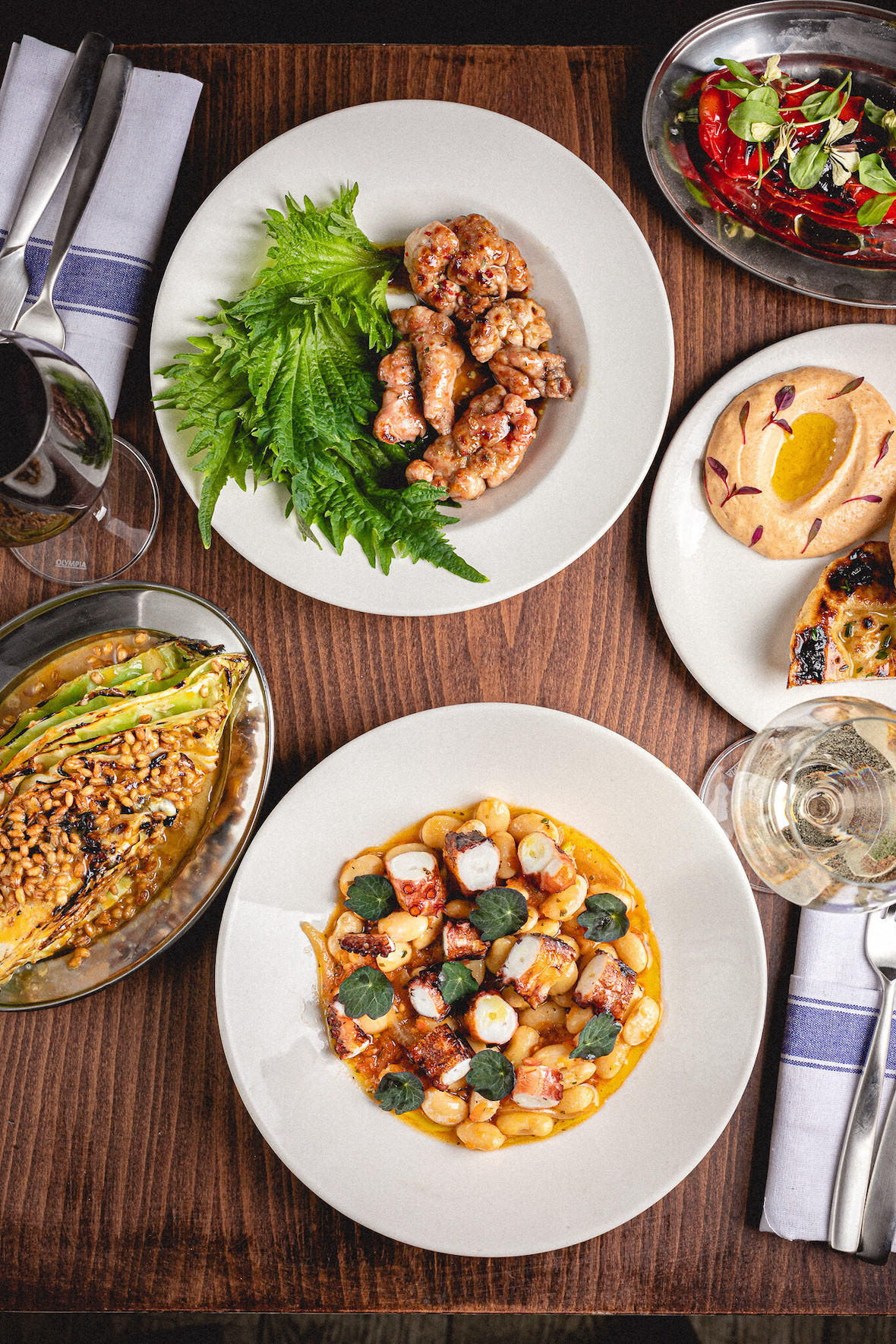 Photography by Justin De Souza @justindesouza_photographer
"I've started to feel quite proud of being from London, which I never actually thought would happen," restauranter and Londoner Missy Flynn says. "There is so much wrong with this city, but it is really starting to feel like home to me now."
The city's past and future plays out across London's skyline. Gaze out the window of a tall enough building and you'll spy St Paul's Cathedral, Brutalist tower blocks, Georgian terraces, '90s city skyscrapers and the sci-fi Shard. "London looks to me like a place on the cusp of being something really great," Missy says. "It's the facade of history that now is waiting for somebody to put something new into it. I think [there's a] now or never, turn-the-page of this city, making it something that's really about independence and shared spaces and community; a city that speaks to everybody that lives there."
Missy Flynn runs restaurants with her partner Gabe Pryce. It all started with Rita's, a teeny restaurant on Mare Street which sold platters of fried chicken soaked in buttermilk and slushies spiked with alcohol. Four years after it opened in 2012, it was closed. Next came a series of pop-up culinary experiences around the UK and beyond, in Paris and New York. With a masters in the Anthropology of Food from the School of Oriental and African Studies in her possession, Flynn is poised to open the next iteration of Rita's, a restaurant in Soho, and Bodega Ritas, a sandwich shop and deli. The elevated and the everyday.
"You can be your true self here"
— Tiffany Calver
"There is so much wrong with this city, but it feels like home to me now."
— Missy Flynn
"Everyone's got their own version of London, right?"
— Sertac Dirik
Animation by Ana Projects
When it comes to food, Branco and Barry share a deep love for South London chicken shop Morley's. Branco lives opposite two Morley's. "They're like 30 seconds apart from each other," he says. "You wake up in the morning with the fresh smell of wings. I'm a good customer; I've spent a lot of money in there." The chicken joint is something of a South London institution, Calver agrees: "Morley's was a revelation in my life and really kept me from being hungry for a long time when I was not making that much money."
Across the river in East London, at Mangal II Restaurant in Dalston a staff meal is known as a family meal. "It's a really beautiful moment where everyone drops everything and the hierarchy in the whole restaurant is gone," Sertac Dirik, the restaurant's co-owner and head chef says. "This girl is from this country, this guy is from that town, this guy is 40, this guy is 17, but it doesn't matter. You sit down together. You have this fake family; you need to feel that connection."
In a city made up of multitudes, moments of connection are crucial. Food, drinks, music and late night get-togethers will keep the city alive for as far into the future as our imaginations allow us. More than a place, London is a concept. As Sertac Dirik points out, "Everyone's got their own version of London, right?"
Animation by Ana Projects
"East London is a bit dodgy, but that's maybe that's the beauty in it," BBC Radio 1 DJ Tiffany Calver laughs. "It's like a rough diamond, but it stinks like sewage." On a perfect day in London, Calver tells us she'd Boris bike to Weatherspoons, but not without a trip to the rooftop pool at Shoreditch House and a visit to infamous nightclub The Box. "It kind of became my back garden for a bit," Calver says. "After my show, me and all my friends would go to The Box and watch some performances. It was great."
"London's a bit juxtaposed, like nothing necessarily makes the most sense, everything is squeezed together and it just becomes normal," Calver reasons. "I find beauty in the fact that there could be a hair shop called Beyonce's, an à la carte restaurant next door to it, then an estate, then opposite the estate is a £12 million mansion and that's just life. You don't really see that anywhere else."
In Calver's eyes, the anything-goes geography of the city filters through to the universally accepting outlook of its residents. "You can be your true self here," Calver says. "In London, everyone looks different, everyone does their own thing, and everyone is okay with that. That is really fundamental to me. I could never live anywhere else."