Alia Shawkat is taking things up a gear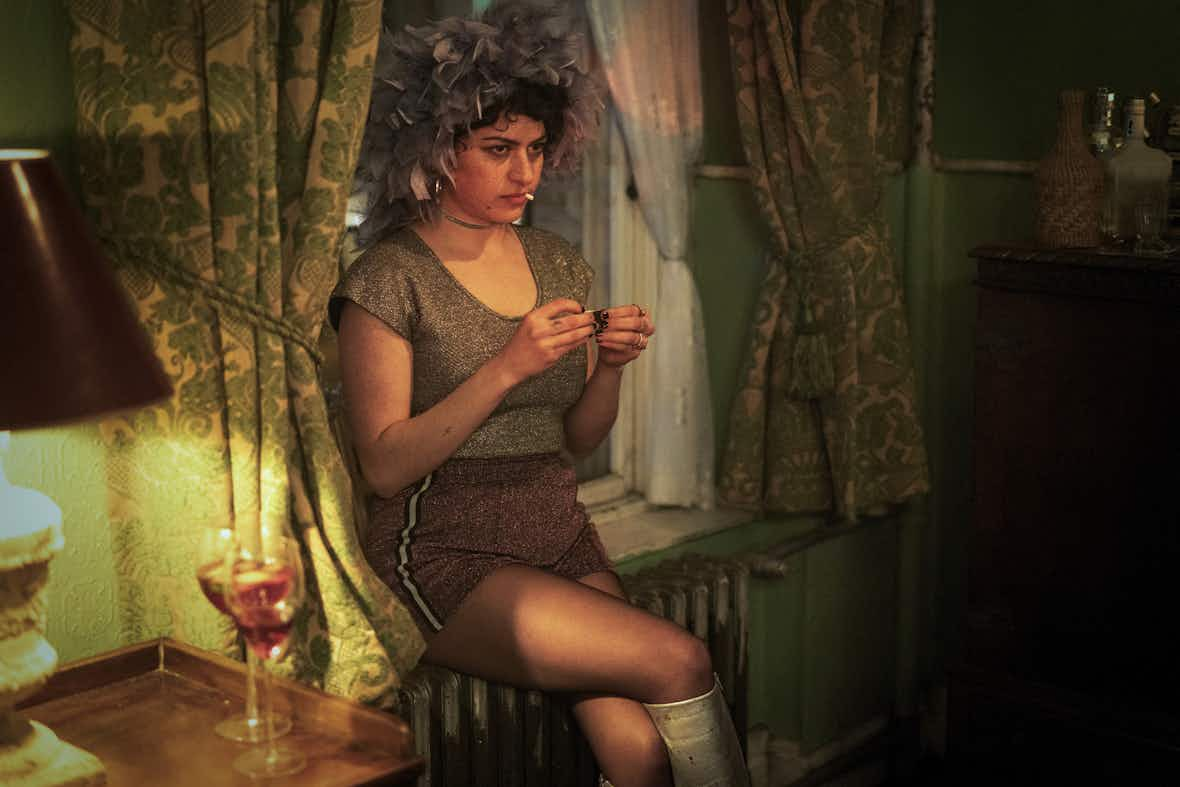 The American actress-turned-filmmaker and Arrested Development star on her role as a "vibrant, outgoing narcissist" in Animals, a Dublin-set tale of toxic friendship, one-night stands, cocaine and booze.

Alia Shawkat just turned 30, a milestone with the potential to send anyone into a spiral of anxiety. And to be clear, the American actress-turned-filmmaker – who received her big break two decades ago in a Barbie commercial (Barbie In A Porsche – a classic of the toy ad genre) – shares this sense of uncertainty. But rather than feeling the fear, she's embracing the shift in gear.
"When you get older you have to be more responsible, and healthier. You're like: ​'Oh wait, I can't drink every day?'" she says with a smile.
"I think by the time you turn 30, you're at this kind of crossroads where you know that you want to be seen in a different way. You're just not exactly sure how yet."
Shawkat is achingly self-aware with a comfortable, matter-of-fact air to her. When we meet in a plush cinema just off Piccadilly Circus in central London, the Californian is swaddled in a Nike anorak and doodling on a scrap of paper. Her bountiful freckles are topped by hair that was recently mostly shaved off in preparation for her lead role in the third season of New York-set murder-mystery comedy Search Party.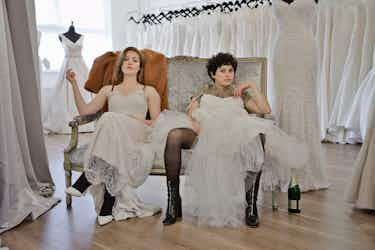 Since the show launched in 2016, Shawkat has written, produced and starred in her first feature, Duck Butter for Netflix, and reprised her role as Maeby Fünke for another Arrested Development comeback. Right now, though, she's appearing alongside Holliday Grainger (Patrick Melrose) in Animals, a Dublin-set tale of toxic friendship adapted from Emma Jane Unsworth's best-selling 2014 novel.

She plays Tyler, the abrasive but loyal partner-in-crime to Grainger's Laura, a late-twenty-something with healthy appetite for booze, cocaine, one-night stands and floppy-haired frontmen in bands.
"She's a vibrant, outgoing narcissist who pretty much likes to do what she wants and has a hard time accommodating other people," is Shawkat's take on Tyler. At once dazzlingly extroverted yet elusive, Tyler's past is mysterious, but hints can divined in her many outfits; oversized shaggy coats, sequined dresses in mermaid shades and bold hemlines.
"I love the wardrobe in this movie," Shawkat beams.
"It's important to me to find the right pair of shoes for a character. There's this amazing pair of silver boots that I wear in the film – the moment I put those on I was doing high kicks. I thought: ​'This is Tyler.'"
"As much as these clothes were a costume for me as an actor," she continues, ​"they were a costume for Tyler as well. It's her way of saying: ​'Look at me, but don't come too close.'"
Shawkat and Grainger are effortlessly compatible as aimless friends intent on living in the now and ignoring the later, the result in part of pre-production bonding between the American and the Englishwoman.
"Holliday and I spent a lot of time talking about friendships where we'd been Tyler or Laura," Shawkat says. ​"That dynamic where you're so close that sharing the other person feels impossible. We thought about when we'd begin to feel threatened; where does the fear come up? When do we begin to become manipulative?"
Tyler in particular wears her flaws like army stripes, meeting her critics with the brazen defiance of someone who's not ready to move forward and grow up.
"There's the Tyler that I thought I knew while I was playing her, and then another one that I saw when I was watching the film. She felt a little sadder to me. It's like she's putting on this show that once worked really well, but now the eyeliner is a little dry, the boa isn't hanging the same way that it used to. You're starting to see behind the curtain a little bit more."

Portrayals of women on the cusp of their thirties have flooded the screen of late, from the stars of potty-mouthed Netflix animation Tuca & Bertie to sitcom Broad City, in which Shawkat had a brief but hilariously self-indulgent cameo as Ilana Glazer's near-identical love interest.
"It does seem like women of this age are becoming more expressive through this art form because it's a really fascinating time," Shawkat agrees. ​"You're beginning to become more aware of your sexuality and the shift that's starting to take. You're more aware of how people respond to you.''
"And then there are these questions about being a mother, or having this dictated family life that comes with growing up. There's a pressure to have all of that, even if it's not necessarily what you want to do."
Shawkat came out as bisexual in a magazine interview in 2017. Her journey is reflected in part in Duck Butter. She'd originally written the comedy film with a straight couple in mind, before reorienting the script to make her love interest a vivacious young woman (played by Laia Costa). It's a complex and vulnerable character study, not to mention a hugely assured feature writing debut.
"It was the first time that I actually followed through and made something," she acknowledges, adding that she's intent on continuing her screenwriting career. ​"I'm working on a show now which is even more personal. In some ways it's about my family. It's fucking hard to write, but I'm getting there!"
A truly modern multi-disciplinary wonder, Shawkat is also an established artist, her work ranging from warped monochrome portraits of Donald Trump to colourful, political collages.
Though her least publicly known attribute, Shawkat's art feels like the most authentic reflection of herself. It's a peek into the inner workings of a woman who craves connection and experiences everyday insecurities, but who also feels empowered by what she does.
"My grandfather was an actor and he'd say: ​'Don't act because you want to – act because you need to.' That felt a bit extreme to me, as I don't feel like I need to act. But I do feel like I need to make art, that's for sure."
"It not only helps me as a means of catharsis. It helps me connect to people, which I think is what this life is all about. It's about balancing the two voices in your head," she concludes. ​"The voice that's like: ​'You don't know what you're doing, you're a joke.' And then the one that's saying: ​'You're going to change the world.'"
More power to the many talents, and many voices, of Alia Shakwat.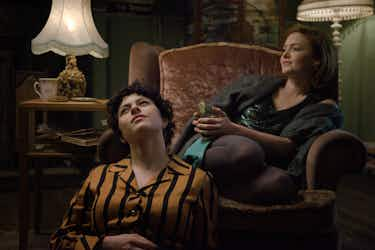 Animals premiered at Sundance London this month, and is released in UK cinemas on 2nd August

More like this