Tumble down BMW's virtual reality rabbit hole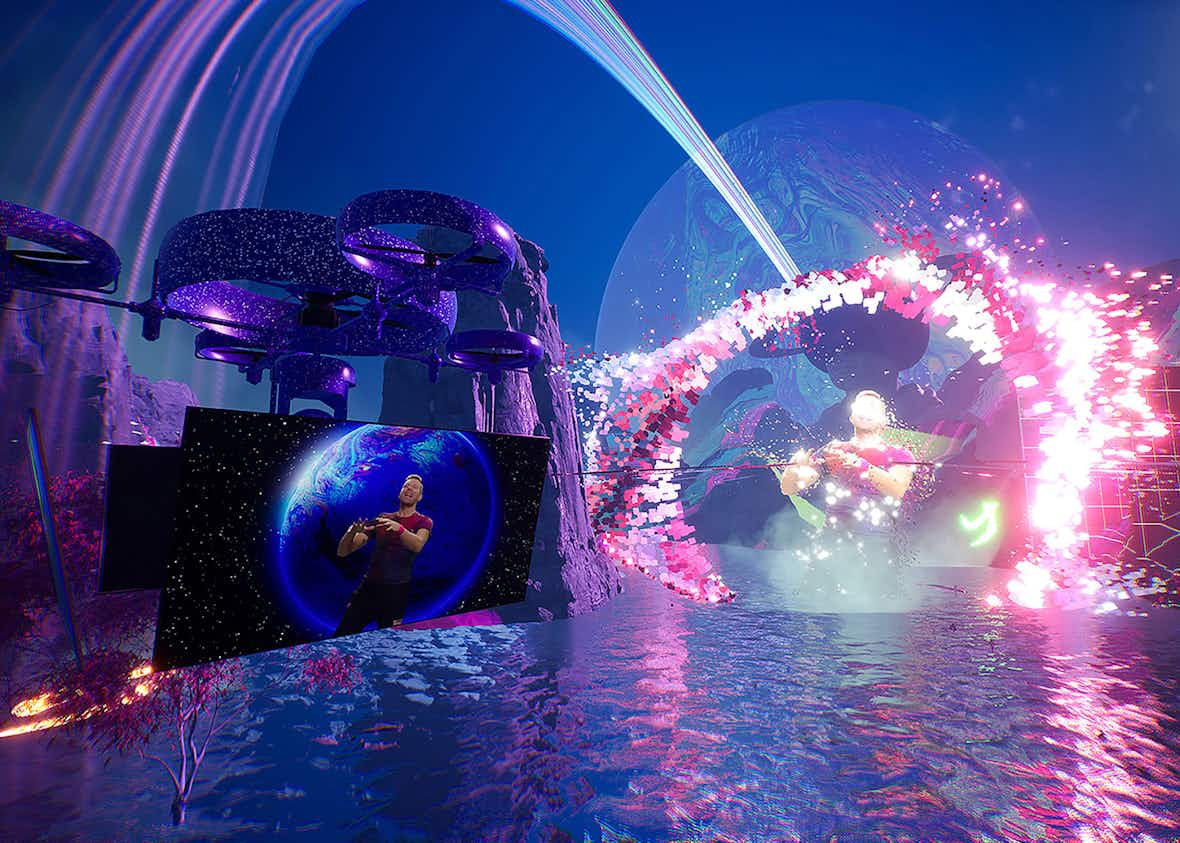 JOYTOPIA kicked off with a bang on Sunday. The interactive game packed with avatars and featuring a headline performance from Brit rockers Coldplay also encourages users to consider a more sustainable future.
Forget cars for a minute, BMW have taken on a new digital venture.
In fact, digital venture doesn't tell us the half of it. JOYTOPIA is an interactive world designed to shake up the way we view the planet and approach sustainability.
Created and first presented at Munich's 2021 IAA Mobility Show – a conference where tech-heads talk about the cars of our future – users got to hear the captivating voice of narrator Christoph Waltz as they ventured through the cyber universe. Not only that but they were also able to create their own bespoke avatars and watch an exclusive virtual concert with pioneering musical environmentalists Coldplay.

So if you're still searching for a Higher Power, it's not too late for you to watch Chris Martin, Jonny Buckland, Will Champion and Guy Berryman. Users can visit joy​topia​.com for big tunes, big thinking and mindful gaming until Sunday 12th September.

​"With JOYTOPIA we have created our own metaverse," says Vice President BMW Brand Communication and Brand Experience, Stefan Ponikva. ​"We want to open up a new dialogue with audiences that shifts the status quo. JOYTOPIA is a quantum leap for the digital world."