How Fitzcarraldo Editions made the most beautiful books on the shelf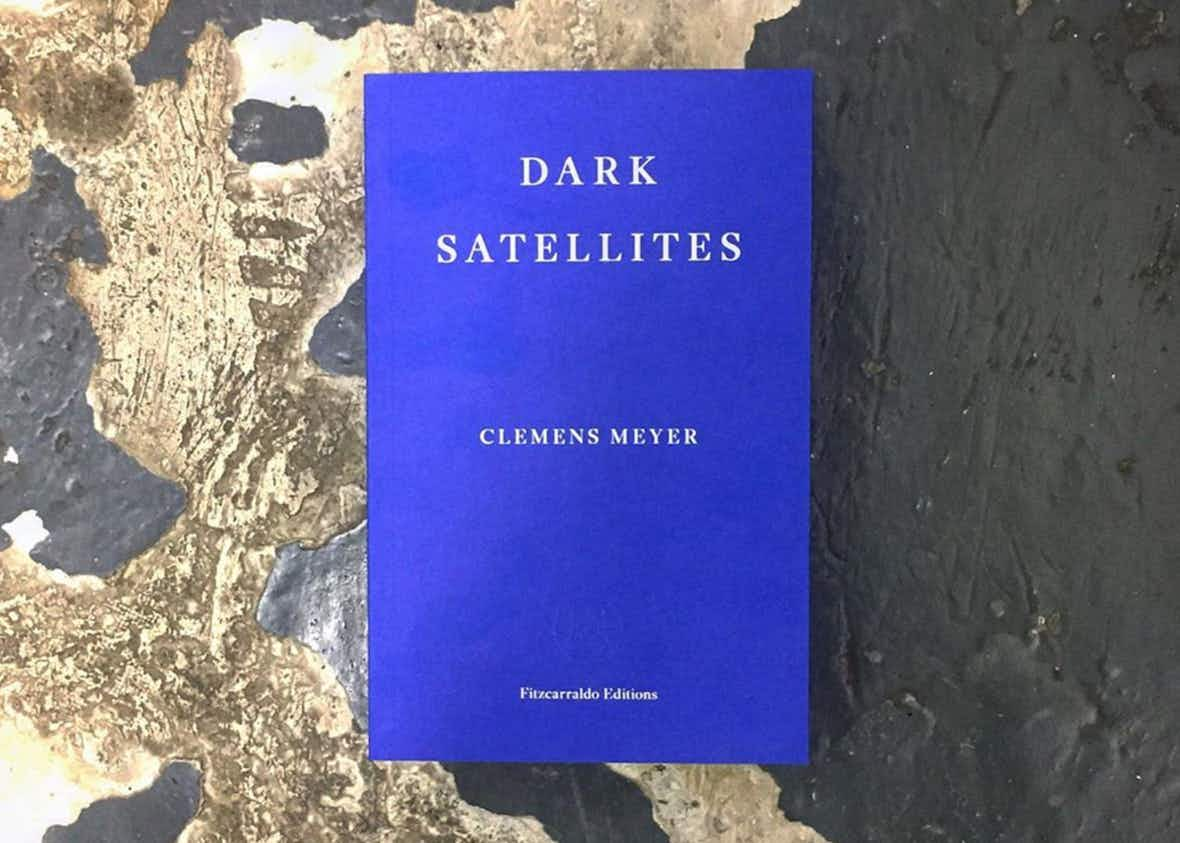 These independent bookmakers are willing to take a risk on ambitious and innovative writing, in a bid to create future classics.
With those distinctive Yves Klein blue text-only covers and reputation for Nobel Prize winning authors, Fitzcarraldo Editions have become a way to signal your cleverness – whether on public transport or a shelfie on Instagram. Founded in 2014 by 35-year-old Jacques Testard, it remains independent and only has three full-time employees. Its influence comes from an eye for the esoteric – Fitzcarraldo have published everything from ​'90s clubbing novels to a polemic on why pretentiousness matters, along with Olga Tokarczuk's hit Drive Your Plow Over the Bones of the Dead, released in English by Fitzcarraldo in 2018. Here, Testard discusses what makes a Fitzcarraldo book, the concept of a shelfie and the titles to pre-order now.
Why the name? I assume it's after the Herzog film?
Yes … It is a not-very-subtle metaphor on the stupidity of setting up a publishing house, which is like dragging a 320-ton steamboat over a muddy mountain in the Amazon jungle.
Was the aim to do something different, that didn't exist in publishing at the time?
The idea was to publish ambitious, innovative, imaginative writing, to take risks on books that other publishers won't, to never have to publish a book for commercial reasons. Another important principle is that I want Fitzcarraldo Editions to be the kind of publishing house that publishes authors, rather than books.
You recently published Rave, a 1998 book about German technoculture. What excited you about the novel?
We started off publishing Rainald Goetz with his novel set in an asylum, Insane. This seemed like the logical next step.
It's been called the ​"German Trainspotting". Is this accurate?
They both have drugs in, if that's what you mean? If anything it's more like the Carl narrative in Irvine Welsh's Glue, which has lots of club scenes in it. But no, it's a totally different kind of novel, stylistically and formally.
What makes a Fitzcarraldo book? What's the world view?
I suppose we are trying to publish books which will last, which will find a readership over time, which might even become future classics. Those books do, in a sense, exist outside of time. There is also an important principle underpinning the choice of books that we publish, which is that the books should relate to each other in some small way.
Who came up with the design, and the blue? It's very distinctive.
The artistic director and designer is Ray O'Meara, who drew a custom serif typeface, called Fitzcarraldo, and came up with the design of the books. The blue, which we use for our fiction series, is Yves Klein's International Klein Blue.
Was it designed to have ​"shelfie" appeal?
No. The idea was to let the text speak for itself. We hoped to create loyalty through the brand, so that eventually readers might see the Fitzcarraldo Editions design as a guarantee of high literary quality. And we wanted to stand out on the shelves of bookshops in the UK, where most publishers have images on their covers.
How do you generally find new authors?
We find books in different ways. Some we buy from their originating American publishers. Then there're the books we've acquired for translation into English – like Second-Hand Time by Svetlana Alexievich (tr. Bela Shayevich) or Hurricane Season by Fernanda Melchor (tr. Sophie Hughes). These we tend to go looking for ourselves. That's partly because we can't compete financially with bigger publishers on agented submissions, but also because part of the motivation behind doing this is to take risks on books that other publishers won't. So we listen to recommendations from people whose taste we trust – authors, editors, critics, and translators.
Original English language fiction is probably the toughest thing to find, because there is so much competition and possibly a dearth of the kind of writing we're interested in publishing in the first place. That's partly why we launched the Fitzcarraldo Editions Novel Prize in 2018, for novels which explore and expand the possibilities of the form. This year it's going global for the first time. We've also been running the Fitzcarraldo Editions Essay Prize since 2016 to find new, exciting authors for the English language side of our publishing whom we might not encounter through the more traditional publishing avenues.
What is the oddest way you have found someone?
It's not especially odd, unusual perhaps. The novelist Nicola Barker, whom I'd never met, emailed me to say I should check out Camilla Grudova's blog, where she was publishing short stories. I liked the stories and emailed Camilla, who initially sent in a story for The White Review [the magazine Testard co-edits]. Then I asked for more stories. Eventually we published The Doll's Alphabet.
What are you most excited about at the moment?
We're publishing Frank Wynne's translation of Virginie Despentes' King Kong Theory in August, a punk feminist essay-manifesto. It was first published in France almost fifteen years ago but reading it now it still feels absolutely radical. I really, really hope lots of people read it.

More like this