George McCallum's controversial cakes have more than a few layers to them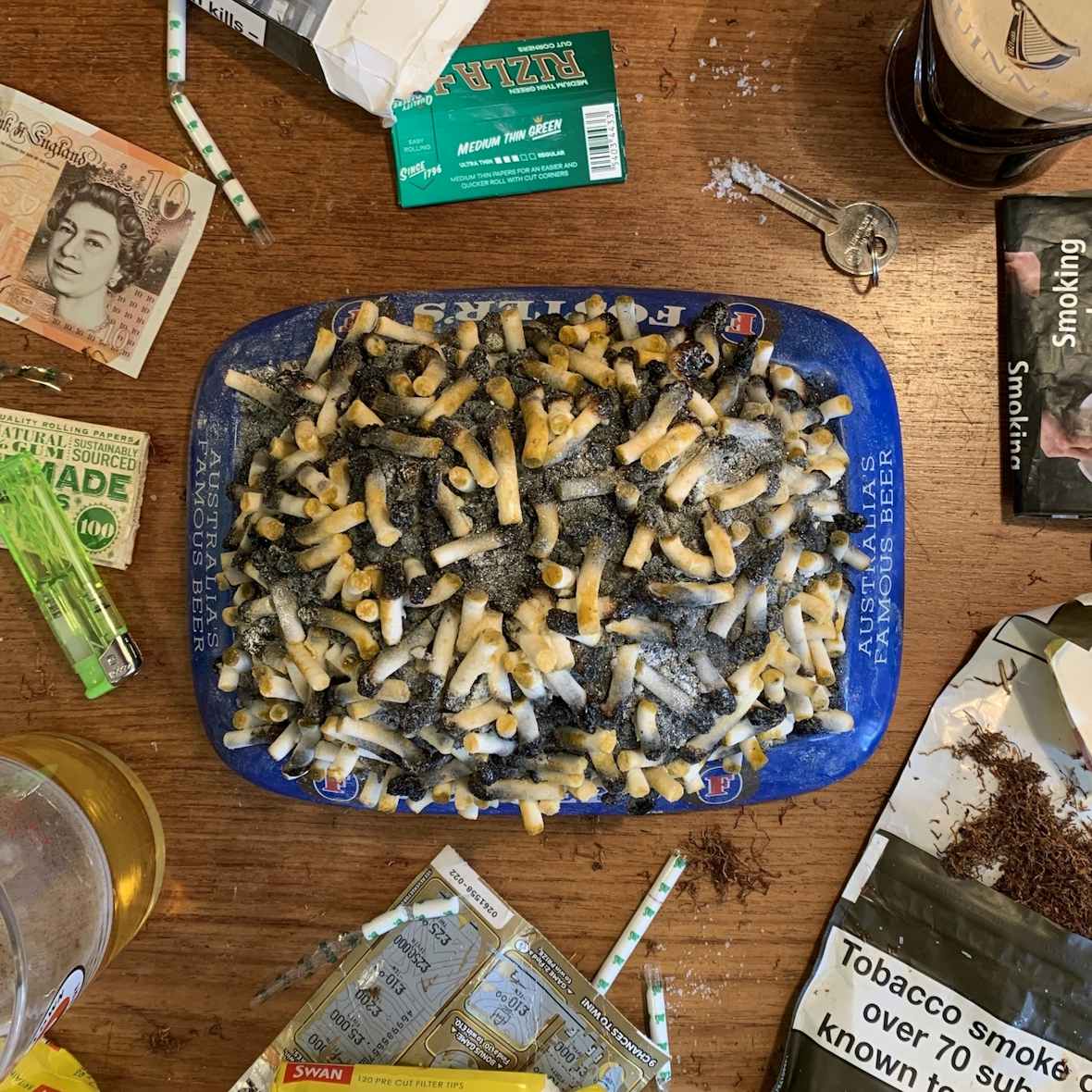 From edible cigarettes to condom lollipops and the Great British Pub, the creative director-cum-master baker gives us a taster of the magic ingredients that go into his creations.
After the UK's first lockdown was imposed in March 2020, baking quickly cemented itself as the activity of choice to break up our Groundhog Day mood and pass those debilitatingly long hours indoors.
But banana bread be damned: George McCallum would put most amateur bakers to shame. He's been masterfully crafting extraordinary, hyper-realistic cakes that are as shocking, hilarious and unexpected as they are delicious.
Fancy a giant, zesty orange sponge Wotsit cake or a Party Ring knuckle duster? What about a crumbled meringue cocaine cake or a sour apple condom lollipop? Or, best of all, a giant ashtray cake filled with a mound of (candy) cigarettes? Whichever way you slice it, McCallum's got you covered.
His cake creations have a deeply artistic flair and capture a quintessential Britishness, while pushing boundaries of both reality and edibility, mirroring July's infamous Everything Is Cake meme. There are, clearly, a lot more layers to his cake-making biz than meets the eye. All of which begs the question: are McCallum's bakes a symbol of our times?
The 30-year-old Londoner's foray into baking started in 2019, off the back of a competition he and his mate were having over who could make the best birthday cake. Despite a busy day job as an associate creative director at an advertising company, for him the experiment didn't end there. What started as a hobby quickly turned into a side project, one to which McCallum hopes he'll soon be able to devote all his time.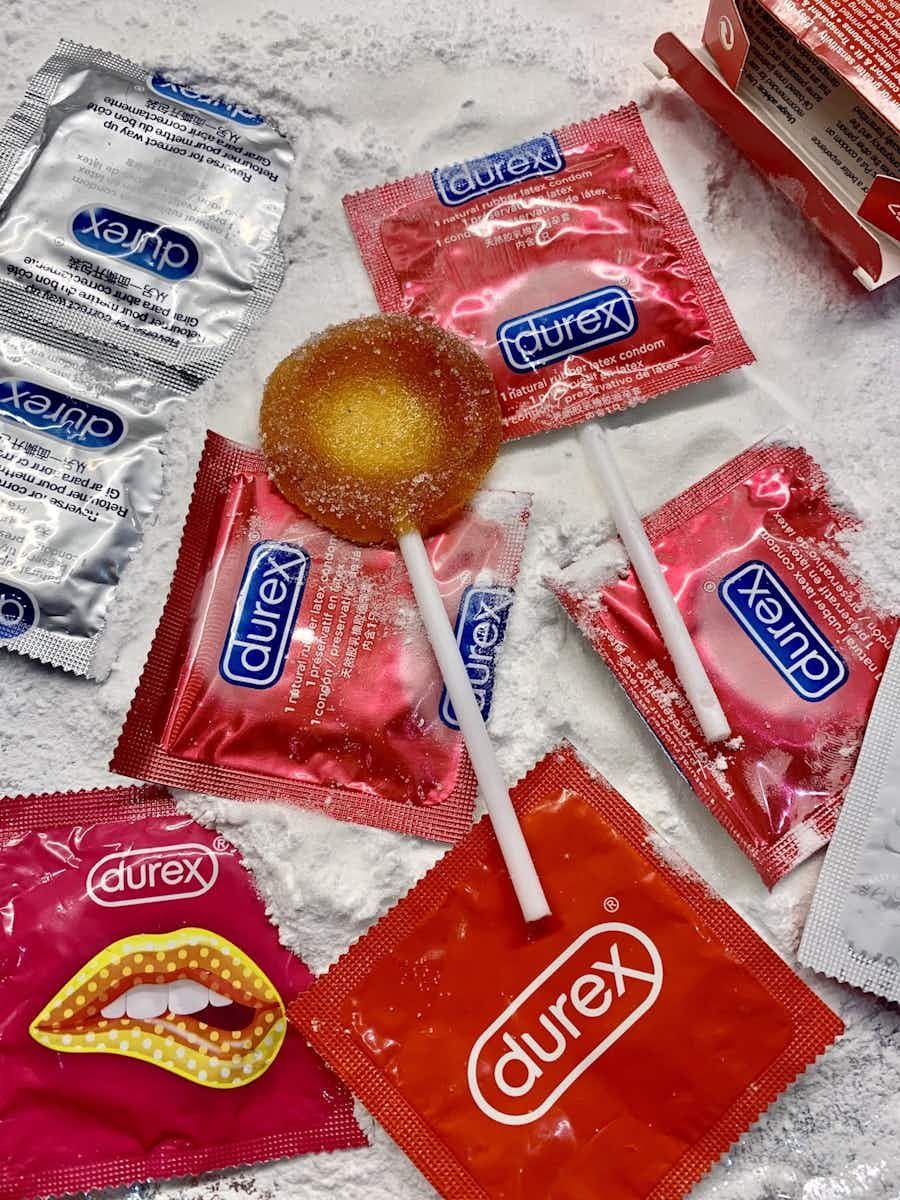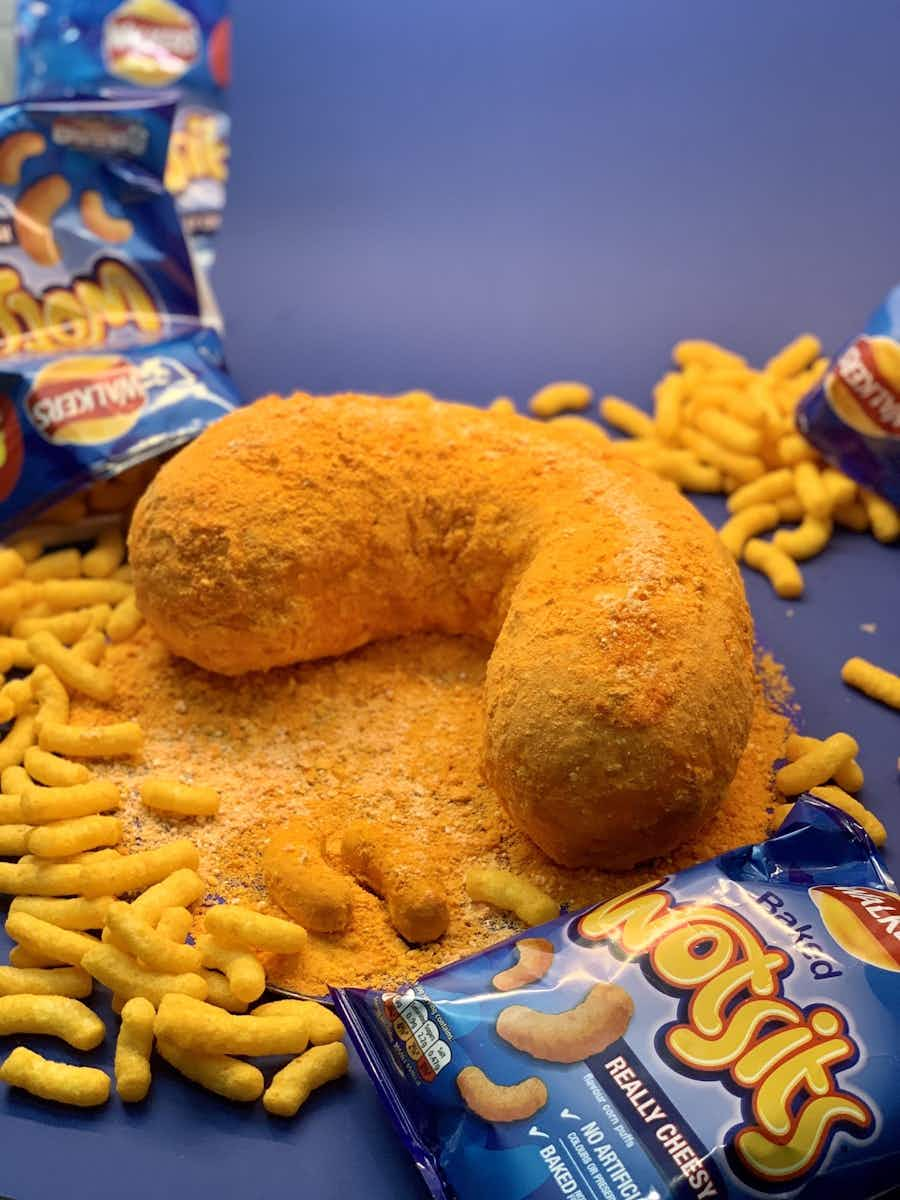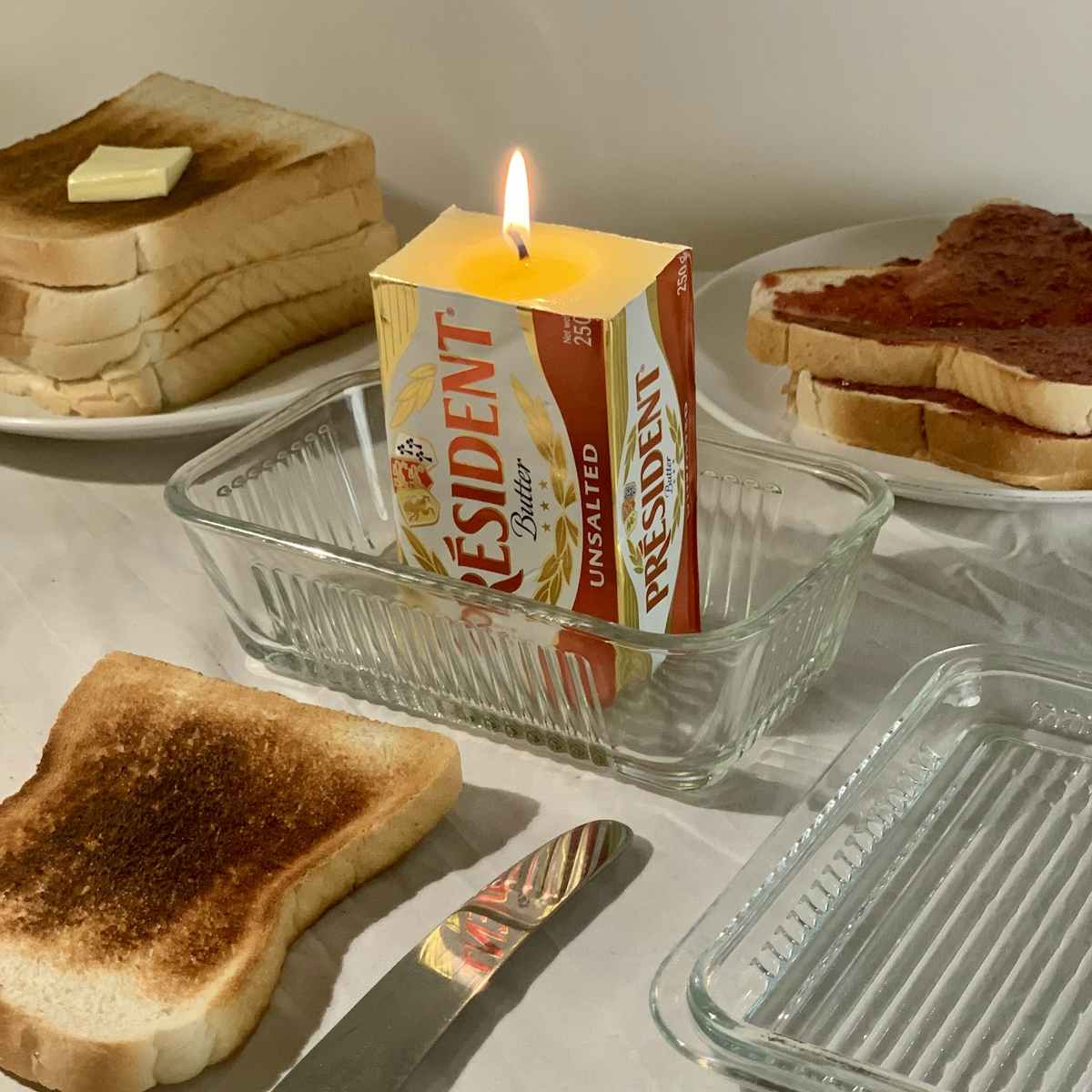 One of his most polarising creations is, undeniably, the ashtray cake. Complete with fag ash and crusty cigarette butts, it resembles the kind of monstrosity that builds up on the coffee table as the filthy centrepiece of a hedonistic afters.
"The first ashtray cake I made was for my friend Jen's birthday – she loves a rollie," McCallum tells us. ​"I thought it was a perfect representation of the bleak London pub vibe. People have a sick fascination with roll-ups and pubs – there's that Wetherspoons culture that we're all secretly in love with. The ashtray cake plays into that."
After figuring out the ash composition, McCallum undertook the gruelling task of rolling hundreds of candy cigarettes by hand before lighting the ends, a decoration process that took five hours. ​"There's something I find really interesting about putting something in your mouth that you'd normally never put there in a million years, and it being delicious."
Last month, McCallum announced via Instagram that he was giving away one of his ashtray cakes. South London-based artist Eliza Hopewell beat out hundreds of hopeful cig-seekers.
"The visuals of it crosses the wires in your brain. It's like a sensory explosion that's almost too much for your mind to take," she says. ​"There's an intense delight in that for me! George's work feels very British, it relates to the kind of nights out you have in Peckham and New Cross." She also highlights a wider significance beyond Covid-era nostalgia for a night in the boozer. ​"Since Brexit, I think a lot of artists have been using British themes in their work."
Hopewell suggests that the melancholy of lockdown has been compounded and reflected by our tastes and aesthetic pursuits. Our lives are pretty ugly at the moment, so it makes sense for the things we consume to be, too. As she puts it: ​"I can totally see why people are leaning into a gross aesthetic."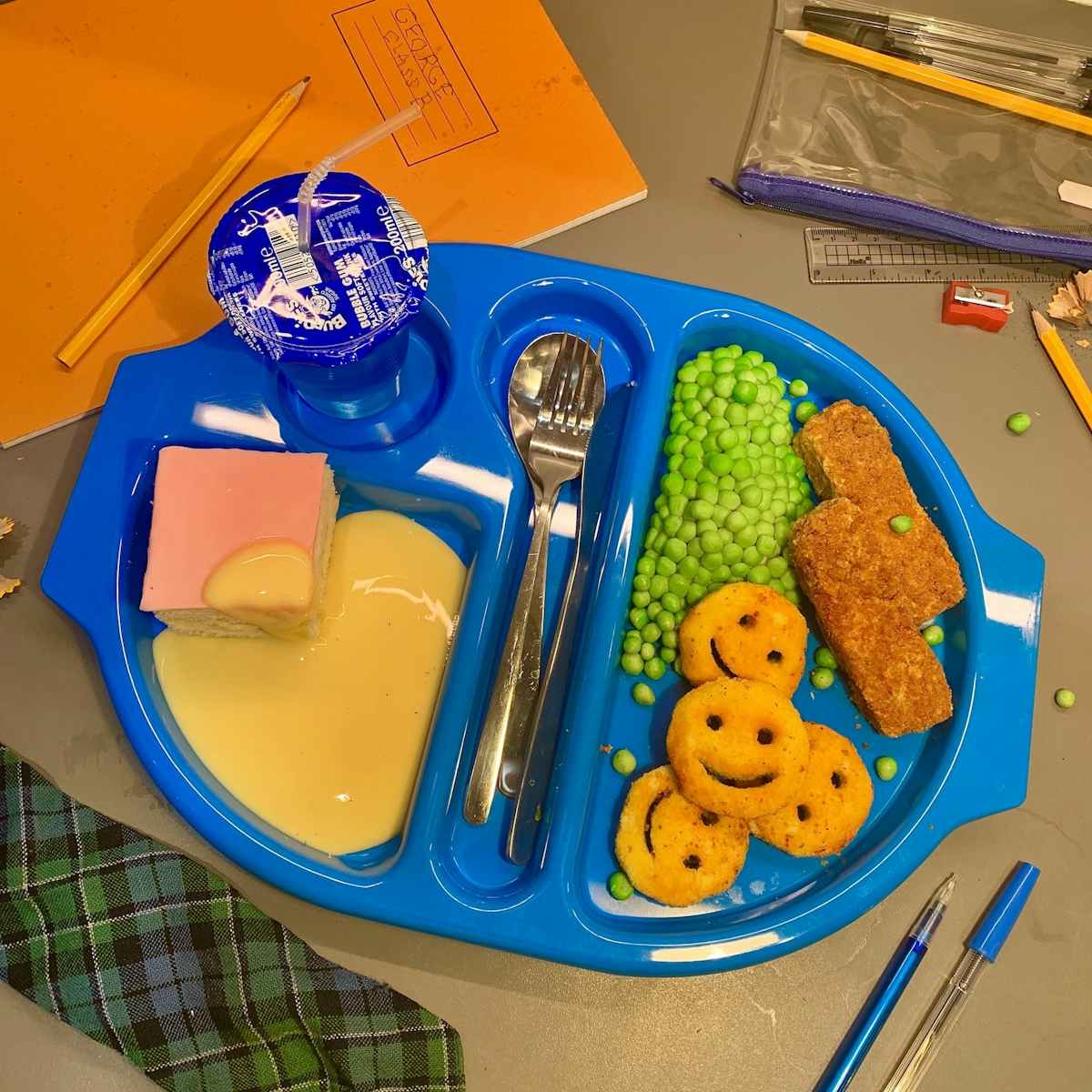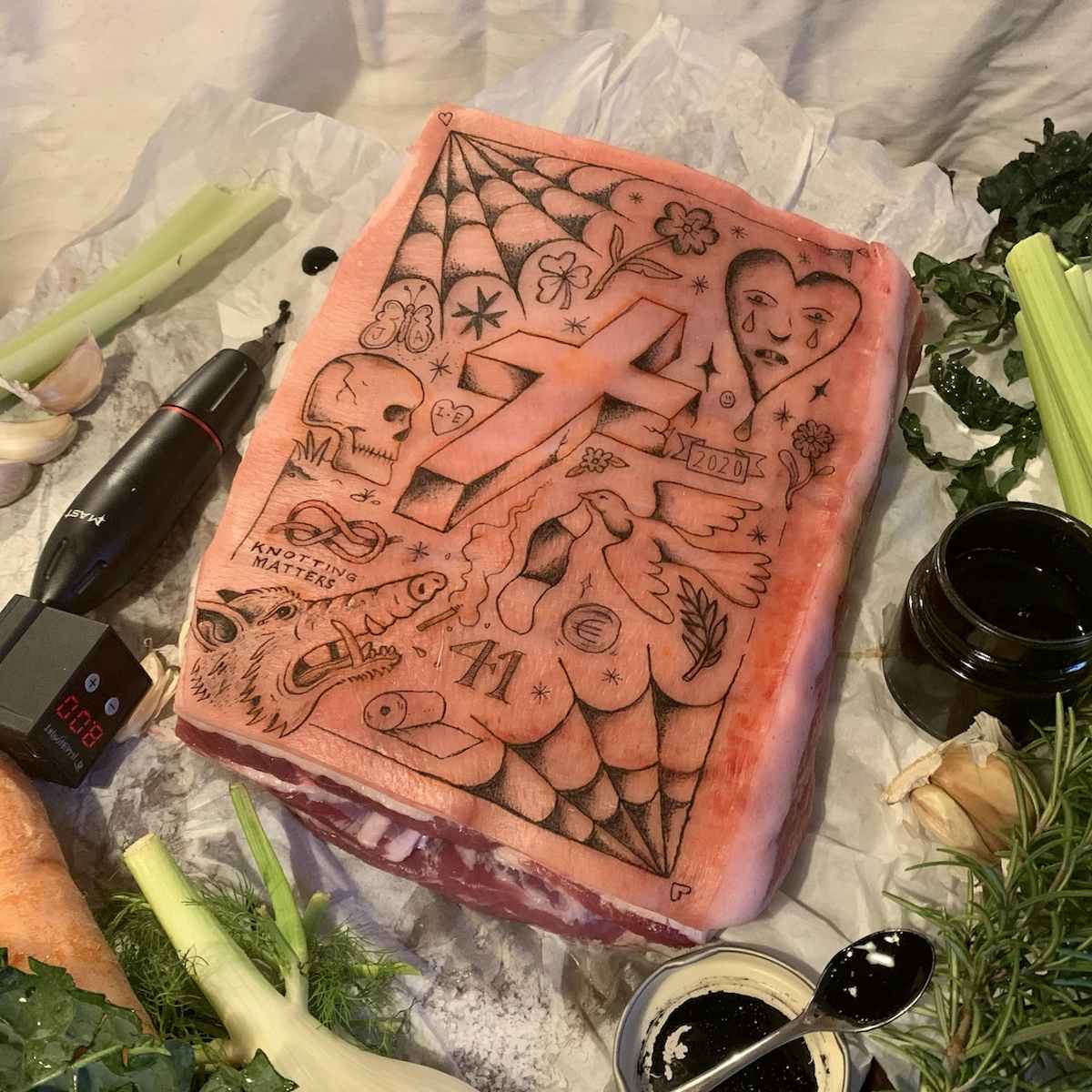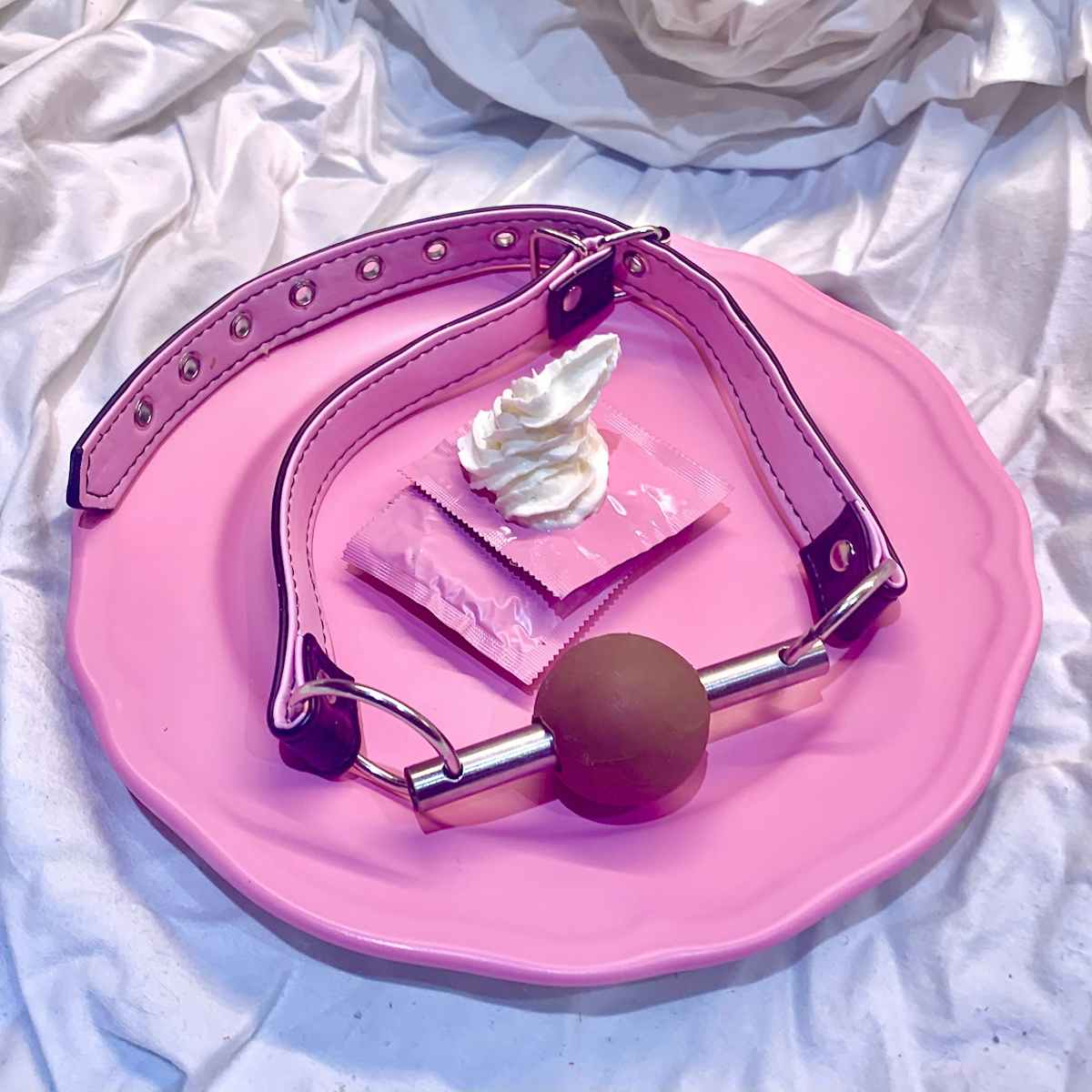 Most of all, though, McCallum enjoys subverting culinary expectations and turning them on their head, often to comic effect. ​"I'm into trashy pop culture and I think that cake is inherently quite twee. I enjoy playing on that, doing the exact opposite and experimenting with food in general."
And this experimentation isn't confined to desserts – he's having fun with main course food as well. ​"Over Christmas I was tattooing pork bellies with squid ink for my family's New Year's meal. I like pushing the envelope of what's possible and OK to do with food, walking that fine line," McCallum says. He mentions one of the first cakes he made: a giant cigarette birthday cake with a smoke machine in it, followed by a kebab cake for his friend ​"who loves a doner. Birthday cakes are so personal and can often end up defining the day."

Emily Contois, a media studies professor at the University of Tulsa in Oklahoma, author of Diners, Dudes & Diets: How Gender and Power Collide in Food Media and Culture, and co-editor of a forthcoming book on Instagram food, argues that McCallum's bakes challenge the rules of ​"Instagrammability" and the often ​"artfully arranged, carefully curated" food photos that appear on the platform.
"I find the ashtray cake interesting because it pushes aesthetic norms as well as pushing the bounds of what is considered edible," Contois says. ​"It takes things to a new level of distaste, purposefully lacking the cuteness or whimsy that other, realistic cakes embody. The fascination lies in the slicing, when the object's true identity reveals itself."
But at their spongy heart, McCallum's cakes are edible pieces of art and he has no qualms about tucking into them. ​"I like that they get eaten," he says. ​"The good thing about food is sharing it, that experience of sitting down and consuming it together. It can give a wholly different take on an event or celebration."

What's next? Off the back of his ashtray creation's success, McCallum has been cooking up weird and wonderful new concepts and commissions.
"I only take orders that are a bit weird, grim or unsettling," he confesses. And though he's not one for Bake Off, ​"I've been watching a really naff baking show called Extreme Bakers and trying to burn various logos into toast. But ultimately, I just want to continue playing with food."

More like this