Hood Century is the daily dose of architecture you didn't know you needed
In the last year, ex-music manager Jerald Cooper has built a steady IG following by bridging the gap between Black culture and midcentury modern architecture. Now, he's released a fancy deck of flashcards to teach you about your neighbourhood, and he's got a lot more up his sleeve...
Jerald Cooper is reluctant to tell me where he's based. ​"I don't know that I'm based anywhere," the music manager turned architecture buff tells me. ​"I'm in LA right now, it's a beautiful and energetic place, but I always wanna call London home too. I guess I'm an Ohio kid by and by, though."
This makes sense, given the nature of the Instagram account he started just under a year ago: Hood Century, which pulls together the very best of midcentury modern architecture and interior design from all of these places and more. It tells their stories through a Black lens, inviting individuals to consider the location and design of places they grew up around. Why was this estate in Walworth, South London built? Whom was that church in Indianapolis erected by? Why is this street in Atlanta, Georgia important? And if these places you hold dear are under threat, what can you do to save them?
What's compelling about Cooper is that he has a razor sharp eye for spotting the beauty in buildings that might usually go by undetected. He photographs them just so, inviting you to celebrate their design quirks and imagine the lives lived inside. ​"I never thought this [account] was going to amass so many followers," he says (among them Telfar Clemens and Grace Wales Bonner, veterans of a different type of design).
"It really was just a hobby," he explains. ​"The great thing about architecture is that it's the one thing you don't have to pay for; it's totally free to see. My favourite thing about Hood Century is that it gets people to connect back to their neighbourhoods, and by extension who they are."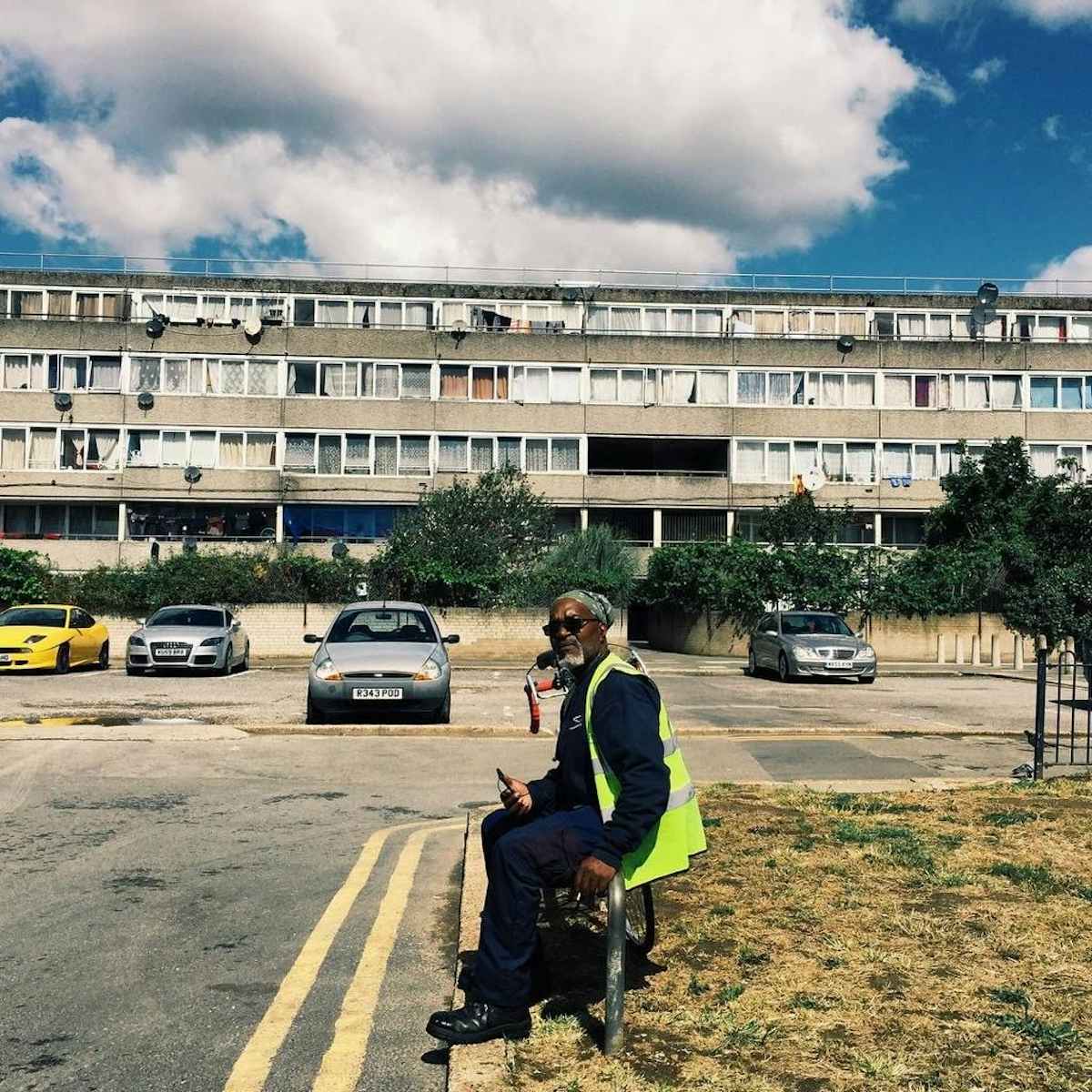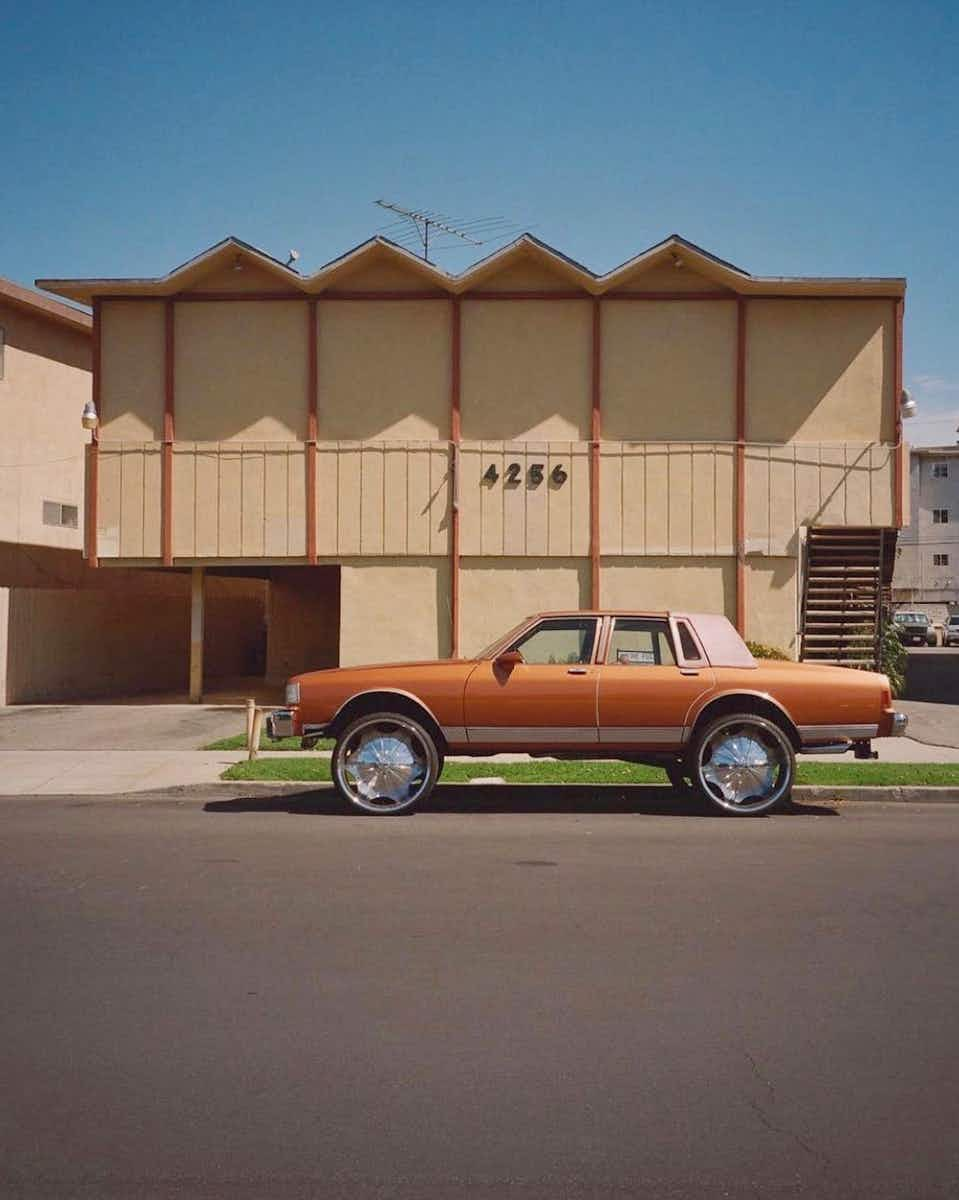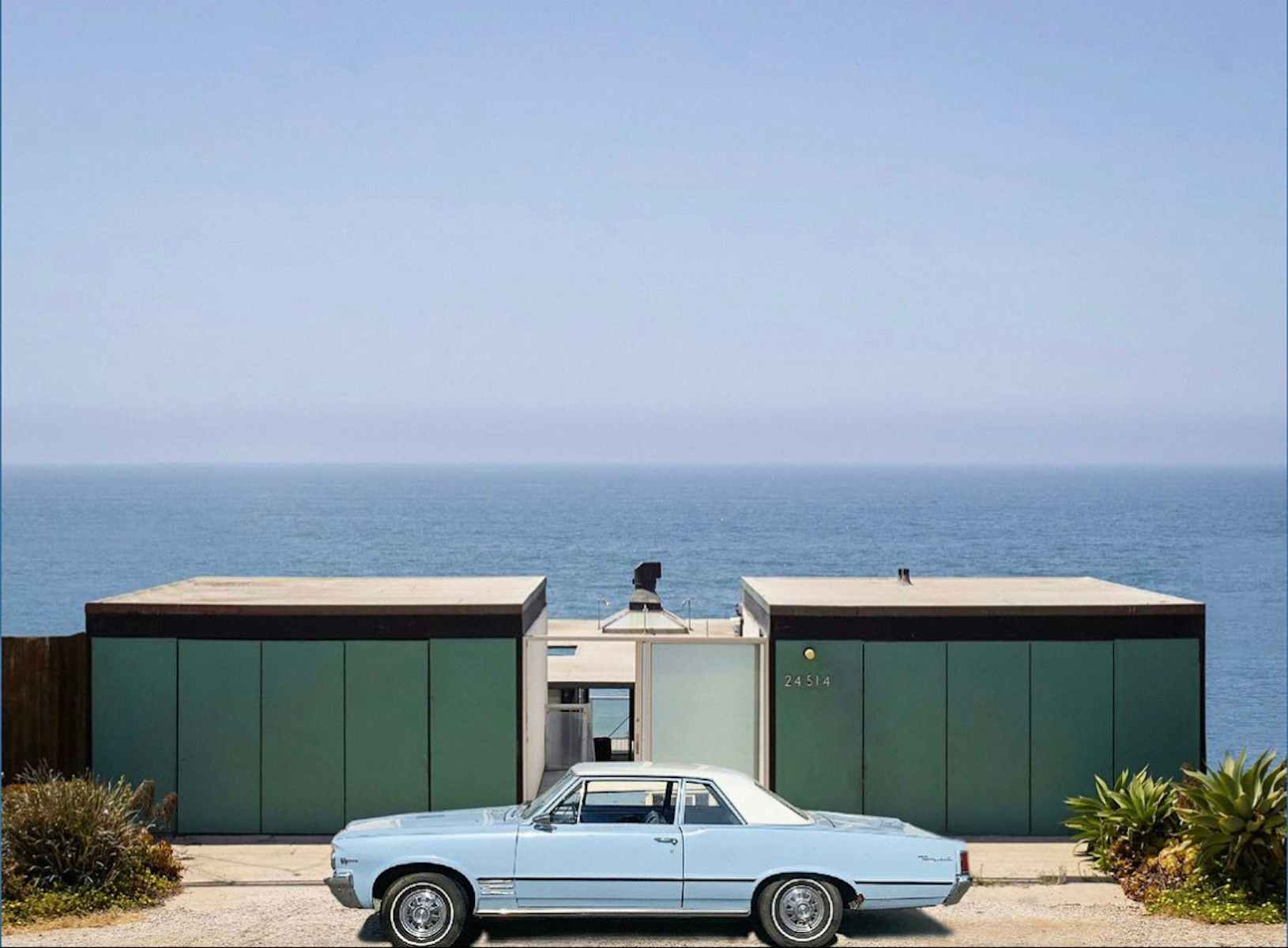 Now in his mid-thirties, Cooper spent the last decade or so managing Young Guru (Jay‑Z's audio engineer), then Radio 1 DJ Tiffany Calver and musician Ama Lou. As of October last year, he quit management with no concrete plans for the future, armed only with the knowledge ​"something was happening". ​"Trying to figure stuff out" brought Cooper back to his native Cincinnati, Ohio – temporarily at first, then the pandemic hit and the only thing left to do was spend more time on Hood Century. Though architecture had been a lifelong interest, it was now gaining momentum online and taking shape as a possible career path.

Cooper's latest project is an educational tool that is neatly packed into a deck of learning flashcards, detailing 16 different architectural styles from Bauhaus and Minimalism to Postmodernism. Designed by artist Joe Walsh, each card features hand drawn illustrations of different buildings throughout the US and explains the history behind them in straightforward, no bullshit terms.
"First, know your hood," Cooper says, pulling a card up close to his webcam. ​"I made these so that people can identify these buildings as their own and understand them. Once you do that, you start interacting with them, treating them differently. Everyone talks about gentrification and how we feel so powerless. I hate that. How do we defend neighbourhoods we know nothing about? Education. We need to know why things were built and the systems that built them."
So Cooper's flashcards are an important first step to understanding your surroundings. They're also laying the foundations for something much greater: a Hood Century preservation society that will work in collaboration with the likes of the National Trust and LA and Cincinnati conservancies, to recognise and preserve architecture and heritage sites.
"Gen Z and millennials have now realised that like, you need to fix this shit or else we're not taking part in your capitalism," he explains. ​"I want to make people realise they can get into city planning. I didn't even know you could just start a preservation society! I want to help modernise the whole thing and educate in a way that Western society doesn't necessarily teach, like dropping the flashcards on TikTok, which is often where young people learn now."
This is a continuous learning process for Cooper, too, and he credits a summer spent in Peckham, London as having been formative to his appreciation for architecture and people's lived experiences.
"I love history and anthropology," he tells me. ​"Until I came to Peckham in 2014, I really thought London was just Mayfair. Then I started listening to Giggs, I learned about Caribbean and Black British culture and the Windrush Era, all through being in Peckham."
Ultimately, Cooper has a singular vision: he wants to thoroughly modernise the concept of preservation, put the power back in people's hands and show them that really, ​"anybody can do this shit." He wants to link it to pop culture and help young preservationists who are usually in a box to realise, ​"they can use anything to bring light to their movement." It goes way beyond an Instagram account. It's tangible.
"We need to recognise that our hoods are precious, too. Know your neighbourhood so you can defend it," Cooper stresses, adding: ​"I'm just somebody who has an interest in saving something."

More like this