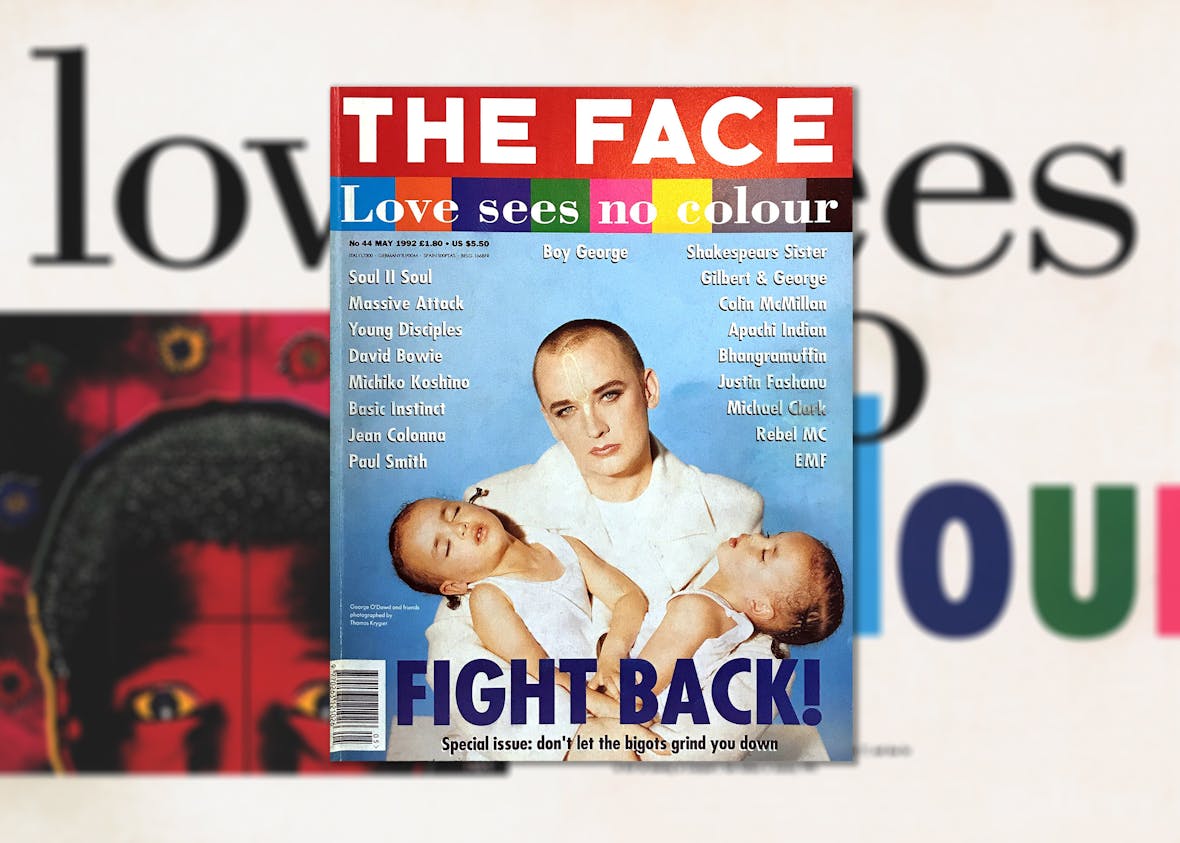 "

A mag­a­zine should be a ral­ly­ing point"
Con­ceived under the pres­sures of the Jason Dono­van court case that near­ly closed the mag­a­zine, the theme of the Love Sees No Colour issue in May, 1992 was one of tol­er­ance. It was put togeth­er in the wake of a rise in the fas­cist right across Europe, cul­mi­nat­ing in the mur­ders of two British Asians (Mohammed Sar­war and Sid­dik Dada) in Man­ches­ter and Sri Lankan refugee Pan­char­charam Sahitha­ran in London.
In her intro­duc­tion to the issue, edi­tor Sheryl Gar­ratt notes: ​"In chaot­ic, uncer­tain times like these, words like ​'dis­ci­pline' and ​'order' seem attrac­tive, and it's good to have a scape­goat to blame. But vio­lence and fas­cism is not an answer. Fas­cism is about intol­er­ance, uni­for­mi­ty. It likes women to stay at home, chil­dren to be qui­et, and every­one to do what they're told. Fas­cism doesn't let you be dif­fer­ent or cre­ative, dance all night, dress how you want, or share a joke. Fas­cism is ugly, and should be fought wher­ev­er it rears its ugly head."

The par­al­lels to today are uncan­ny – Gar­ratt goes on to talk about how Britain had to think about its new rela­tion­ship with Europe: ​"We could live in a grim, cold Fortress Europe, shut­tered off from out­side influ­ences, and allow­ing ​'for­eign­ers' in only as guest work­ers on short con­tracts who can be shipped off home when­ev­er we're ready. Or we can opt for an excit­ing, dynam­ic mix of cul­tures and races work­ing together."
Today, as we face the sham­bles of Brex­it, the shame of the treat­ment of the Win­drush gen­er­a­tion, a rise in homo­pho­bia, racism, anti-Semi­tism and intol­er­ance every­where from the ter­races to the work­place, the mes­sage of Love Sees No Colour has nev­er been more apt. Mark Hoop­er sits down with The Face founder Nick Logan to dis­cuss its impact and the lega­cy of the mag­a­zine he created.
When you look at the back­ground to the Love Sees No Colour issue – the rise of the far right, racism, homo­pho­bia, the reces­sion – it could eas­i­ly be about present day…
Def­i­nite­ly. Sad­ly. It feels like every­thing that The Face stood for has been rolled back, or poten­tial­ly could be rolled back, depend­ing on what hap­pens with things like Brex­it. Sheryl was the mas­ter­mind behind Love Sees No Colour. I wasn't the edi­tor any more. And I was distracted…[laughs] immense­ly. It was a tough time on every lev­el actually.
But there was a huge groundswell of sup­port around the court case wasn't there? That must have been heartening.
It was ter­rif­ic. The out­pour­ing of love for the mag­a­zine. And it's the same now, to see the reac­tion to the recent wall of Face cov­ers in King's Cross, Lon­don and Paul Gorman's book, The Sto­ry of The Face – The Mag­a­zine That Changed Cul­ture.
React­ing to neg­a­tiv­i­ty with love and pos­i­tive vibes, rather than bit­ter­ness, seemed to me like a bril­liant statement.
When I think what prompt­ed that issue, it was prob­a­bly the hor­rif­ic mur­ders [of Sar­war, Dada and Sahitha­ran] and the rise of Neo-Nazism in Europe. Was that a dif­fer­ent envi­ron­ment from when I first launched The Face? Prob­a­bly not. Per­haps it was worse. But as a Dai­ly Mir­ror-read­ing (when it was good!), Labour-vot­ing teenag­er in the ​'60s, you could see the rate of change. Laws on homo­sex­u­al­i­ty and abor­tion were chang­ing – there were issues being addressed and we could say, as young peo­ple, ​"We were right." It seems there's not the same series of events now. There's cli­mate change, I think that mes­sage is get­ting through. And hope­ful­ly on Brex­it. It's a good time and it's a time that needs a forum, a voice.
Even though there are still mas­sive issues that need deal­ing with now, it does some­times help to look back and see how much things have moved on…
There's no doubt we've made mas­sive progress, it's just that now, with the cloud of Brex­it hang­ing over our heads, it's brought out a lot of sup­pressed anger and frus­tra­tions from peo­ple. Unfor­tu­nate­ly I think what­ev­er hap­pens with Brex­it, it's going to be just appalling. There are so many frus­trat­ing aspects to it. If you think of all the stu­dents who come over here from all over Europe to study archi­tec­ture, fash­ion, art, design, whatever…and then go on to make their name, build a busi­ness – and many of them do that here because this is a place where they can inno­vate and they find a good envi­ron­ment to nur­ture that. And they're just not going to come in the same num­bers. I imag­ine if you put that to peo­ple, wher­ev­er the BBC does its stu­pid vox pops from, they'd look at you like, ​"You're an idiot. Who cares?" Well you should care, because that's the wealth of the coun­try: from the tal­ent of these peo­ple. Peo­ple can't get their head around that, but it's just as impor­tant as a car plant clos­ing in Sunderland.
If there's a pos­i­tive in all this, at least it moti­vates peo­ple to be politicised?
Yeah. And maybe we're com­ing through that phase of peo­ple just tak­ing a lifestyle off the shelf, which I always real­ly hat­ed, epit­o­mised by the men's mag­a­zine thing – who needs to know how to tie a bowtie? No-one actu­al­ly finds any­thing out.

There are echoes with the New Life In Europe issue too, where you shared con­tent with var­i­ous Euro­pean magazines…
That wasn't an easy thing to do – it was real­ly com­plex to deal with the mix­ture of needs of these dif­fer­ent mag­a­zines across Europe; some more polit­i­cal than others.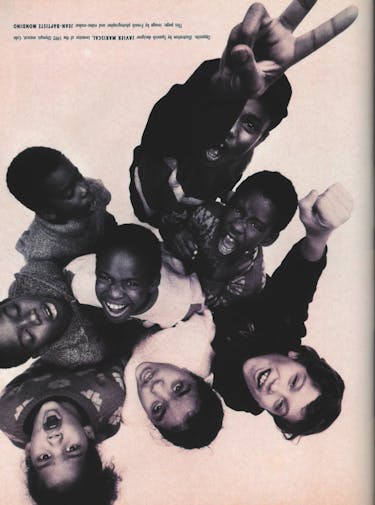 But that peri­od showed that The Face stood for some­thing more – it wasn't just a fash­ion mag­a­zine or a pop mag­a­zine; there was a polit­i­cal side to it, and you felt there were right-mind­ed peo­ple mak­ing it and read­ing it.
There def­i­nite­ly was. I remem­ber we tried to inter­view [writer and direc­tor] Mike Leigh and his response was, ​"What, The Face? No, I'm not doing that." He com­plete­ly mis­read what it was. Peo­ple would dis­miss it as ​"trendy" – and it was briefly damned as ​"yup­pie". Peo­ple might point to the eulo­gy on Thatch­er by Julie Burchill, but that was Julie; that's what you'd expect from her. She was contrary.
By hav­ing The Spe­cials on the cov­er [of the first issue in 1980], it felt like there was a very def­i­nite state­ment. They were known for address­ing racial ten­sions and Thatch­erism, it was like say­ing ​"The Face will be doing some­thing different".
Yeah, absolute­ly. I mean there was a polit­i­cal edge to the NME when I was there [as edi­tor between 1973 and 1978]. Even with Smash Hits [where I was edi­tor from ​'78 to ​'79], I was def­i­nite­ly push­ing cer­tain types of music. Even though it was broad­ly pop, you were more like­ly to read about The Jam than John Tra­vol­ta and Olivia New­ton-John. And with The Spe­cials, that's where every­thing coa­lesces: pol­i­tics, diver­si­ty, cross-cul­tur­al pol­li­na­tion, every­thing. And I thought it was a fan­tas­tic thing, what they did with 2-Tone. I felt so ener­gised by it. That's why they were on the cov­er. If I want­ed to be real­ly com­mer­cial, I'd have put some­one else on the cov­er. But it felt like a good omen, a good thing to do – good kar­ma to use The Spe­cials to launch it.
Did it feel like a par­tic­u­lar­ly bleak time to you then, or were you pos­i­tive about the future?
I was feel­ing pos­i­tive, but it was a bleak time. And I had peo­ple in pub­lish­ing telling me not to launch a mag­a­zine too, because it was a reces­sion. But I thought, ​"I'm not bloody wait­ing!" Part­ly because I thought, what's ener­gis­ing me to do this is what's hap­pen­ing right now. I didn't know what was going to hap­pen in six months or a year – that could all be gone.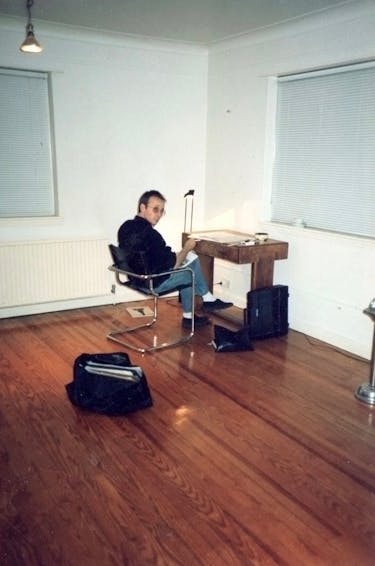 And then you have that gang men­tal­i­ty between the staff and the read­ers. And it can be about music or politics.
It was nev­er preachy. It was nev­er about decid­ing what was going to be ​"cool" next week. It was just what­ev­er the staff were into, and then there would be peo­ple on the periph­ery who would come clos­er and clos­er until they became a part of it too – I'm sure that's what hap­pened with you. The Face was about form­ing a net­work, pre-Facebook.
When you look at the par­al­lels with today, the racist abuse and the homo­pho­bia that's going on, fuelled by social media, it feels just as impor­tant that there's an out­let to address that now: I always thought The Face was intend­ed for inquir­ing minds — it was open and liberal.
Oh absolute­ly, yes, it was: the idea of a mag­a­zine that can be a ral­ly­ing point. I think we need some­thing like that again.
I had one job that Nick Horn­by described as ​"the best job in the world" – edi­tor of the NME. And I had it at the very best time. And then I was the own­er and edi­tor of The Face. That's quite incred­i­ble. To think I've had two of the best jobs in the world. It shows how far you can go with unre­mark­able tal­ent. I'm not putting myself down, but unre­mark­able com­pared to the peo­ple I worked with – and yet to do some­thing remark­able. It's about not hav­ing an ego I sup­pose. It was just being open, that's all I ever did. And grate­ful when a good pho­tog­ra­ph­er like Sheila Rock walks through the door with these amaz­ing images of David Bowie in Japan or Mario Testi­no wants to work for you.
One of the real­ly good things about The Face – that I thought from the very begin­ning – was that I could just be enthu­si­as­tic about every­thing. I didn't have any oblig­a­tion to do any­thing, because I wasn't part of any organ­i­sa­tion. That's not to say The Face couldn't be crit­i­cal, but it start­ed off from the point of: ​"This is inter­est­ing. This is excit­ing." And it broad­ened out from music into a more gen­er­al shar­ing of your inter­ests. It's very much, ​"We're enjoy­ing this thing: you might too."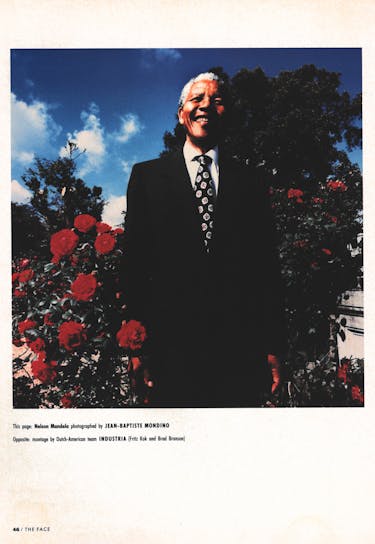 ---