Bag a bootleg doll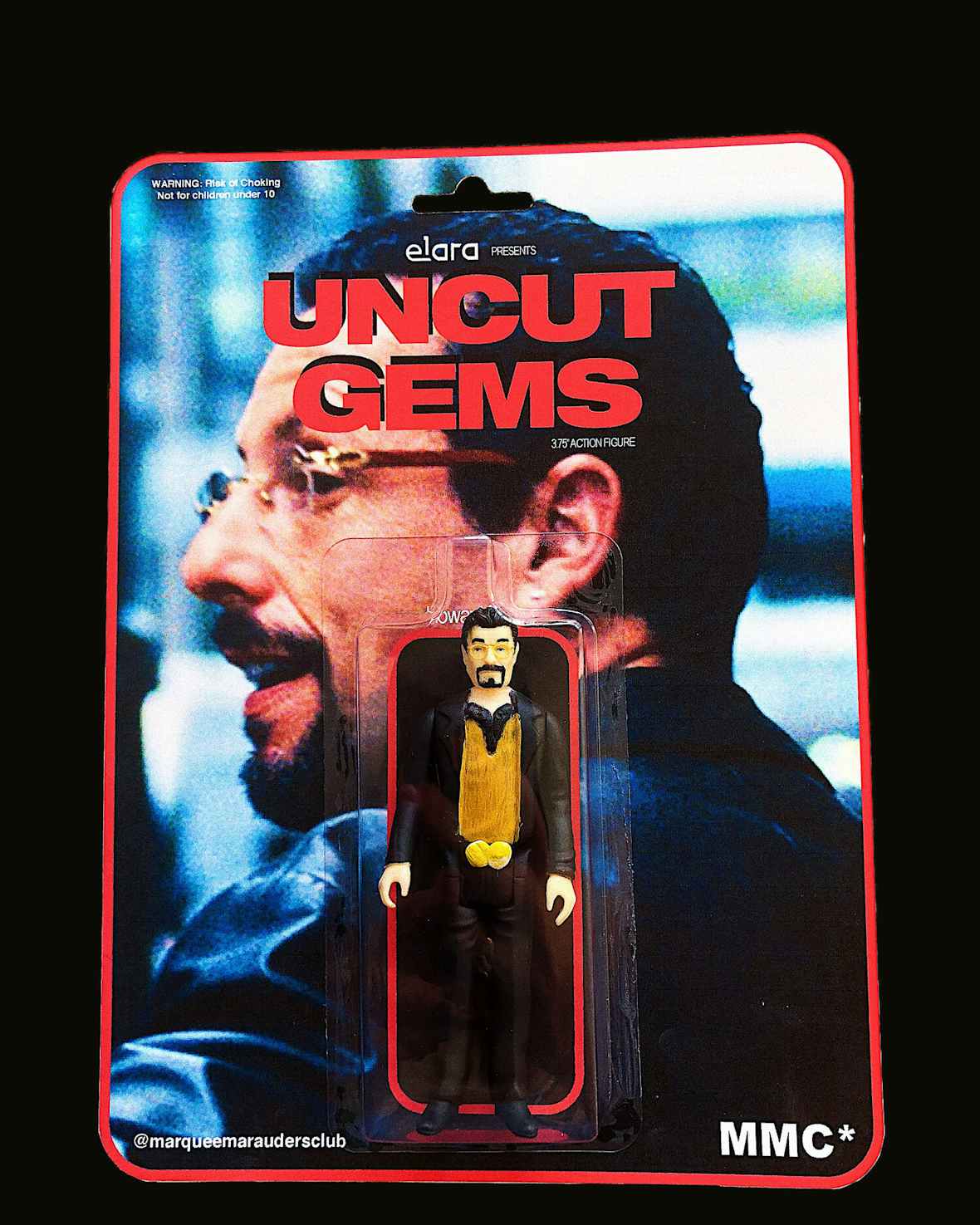 Jacob Adam Alvarez is the mastermind behind alt-music and culture platform Marquee Marauders Club. But he's also building a cult following with his collectable pint-sized figurines.
You might not have heard of Jacob Adam Alvarez, but you'll have seen his toy collection.
The 23-year-old from Los Angeles has built quite the reputation since launching music and culture platform Marquee Marauders Club in 2018, churning out passionately personal reviews, photography and interviews with top-tier talent. But more recently Alvarez has turned his attention to creating collectable pint-sized figurines. Standouts include Frank Ocean circa green hair, Robert Smith of The Cure with his signature lipstick-smeared lips and Travis Scott repping McDonald's.
To make these highly sought-after figures, he sources miniature body parts, fiddles around with a 3D printer and painstakingly builds minute features out of clay. Depending on the detail needed, each one-of-a-kind piece will take at least three full days to complete.
For Alvarez, it was about filling a gap in the market.
"I'm not the first person that has done this," he acknowledges, ​"but from what I've seen, there's no one doing it within this music range. There are obviously fans of all this music, so let's give them something – they deserve it."
Growing up listening to indie rock as well as the Anglo-Irish likes of The Cranberries and New Order, Alvarez now cites Interpol, Tame Impala, King Krule and FKA twigs as his music go-tos.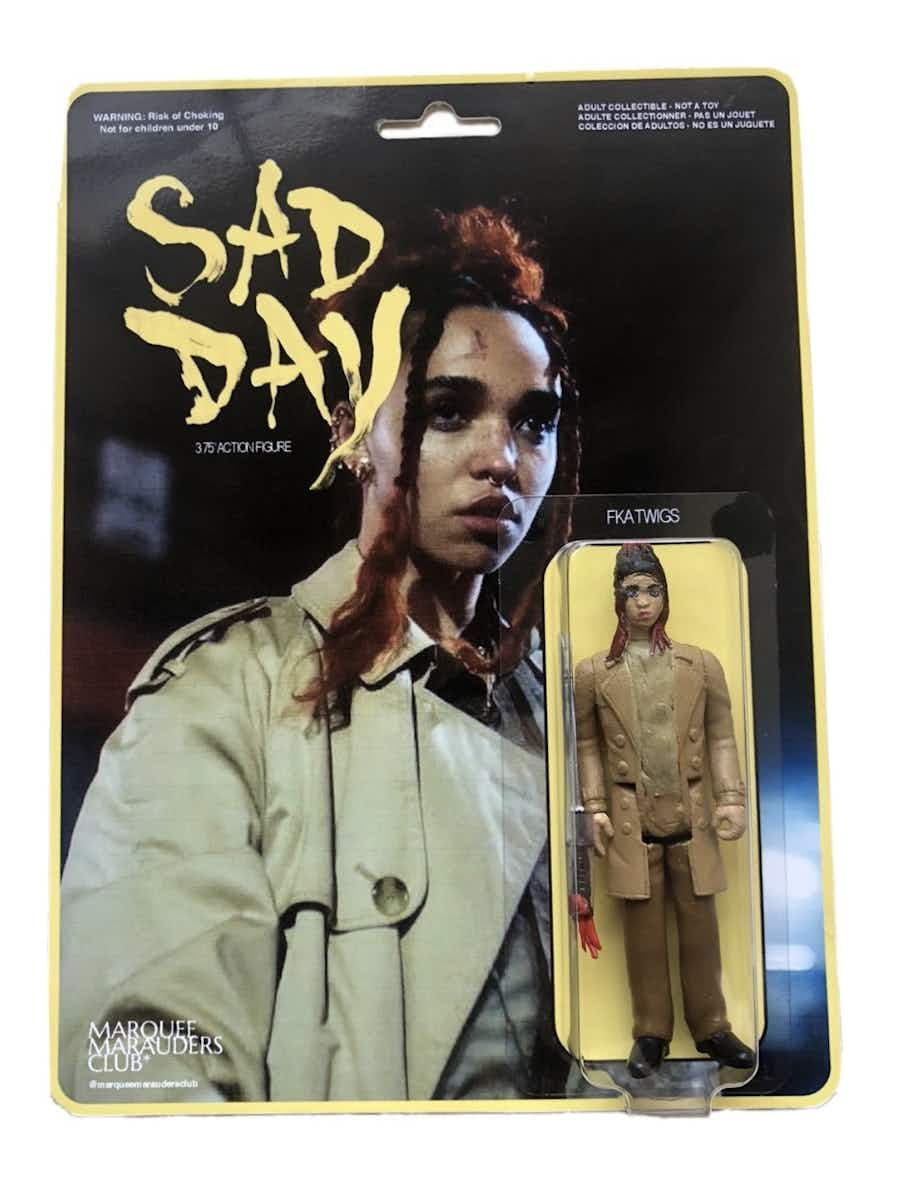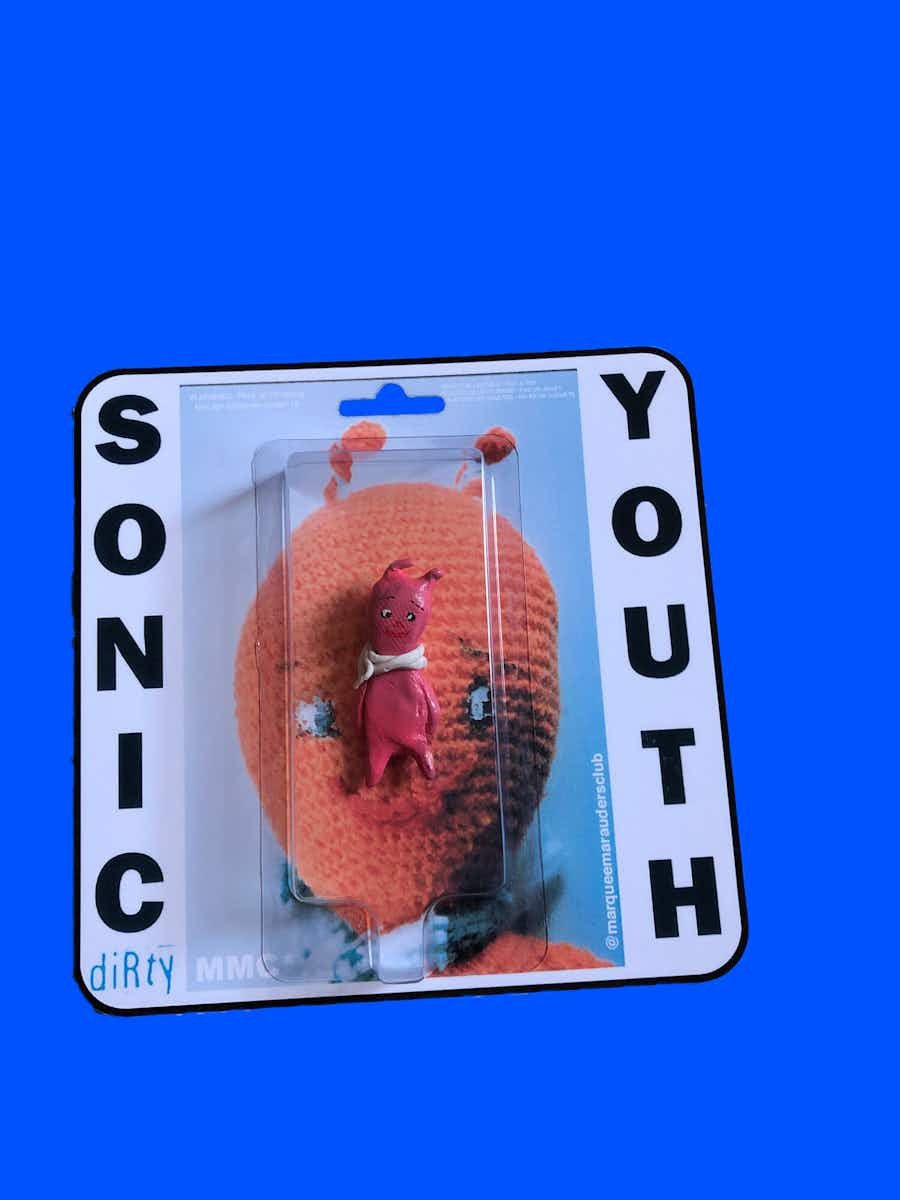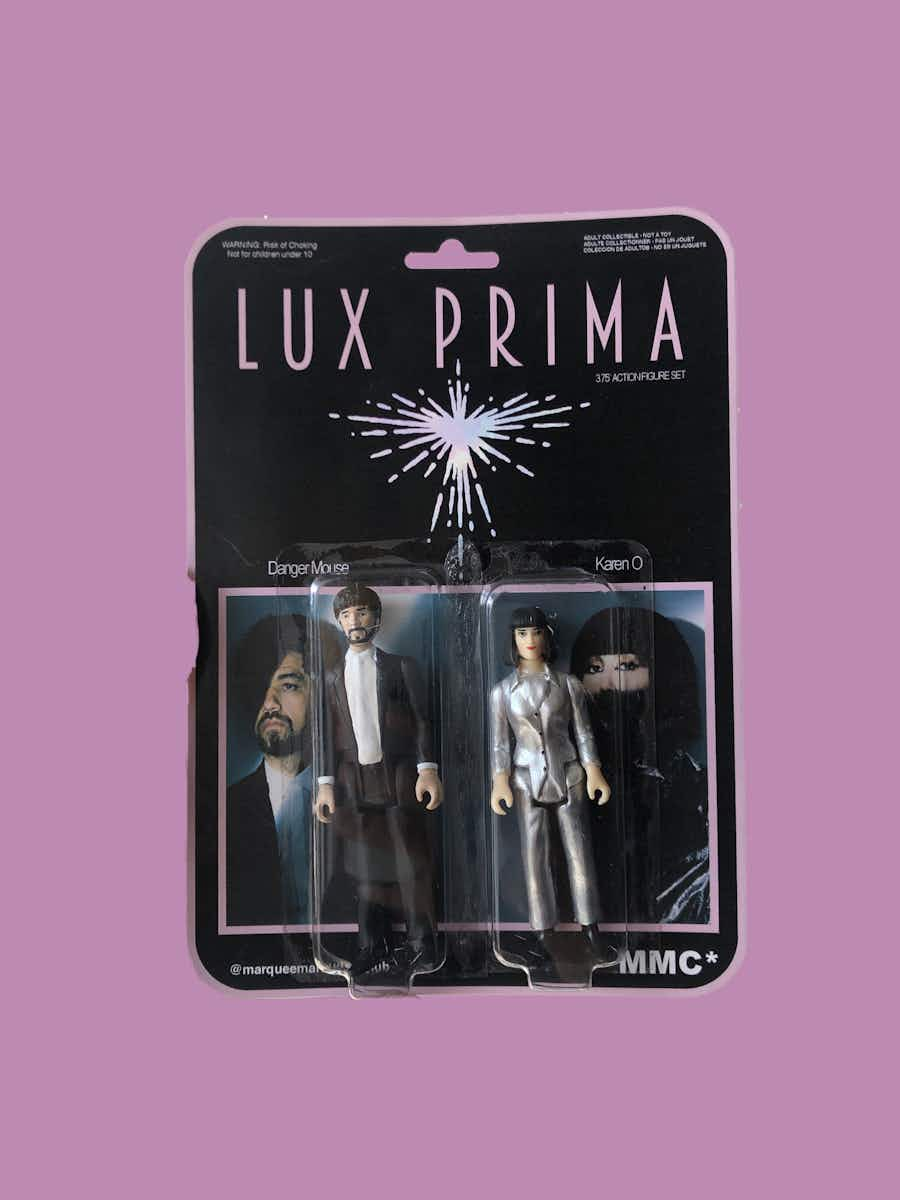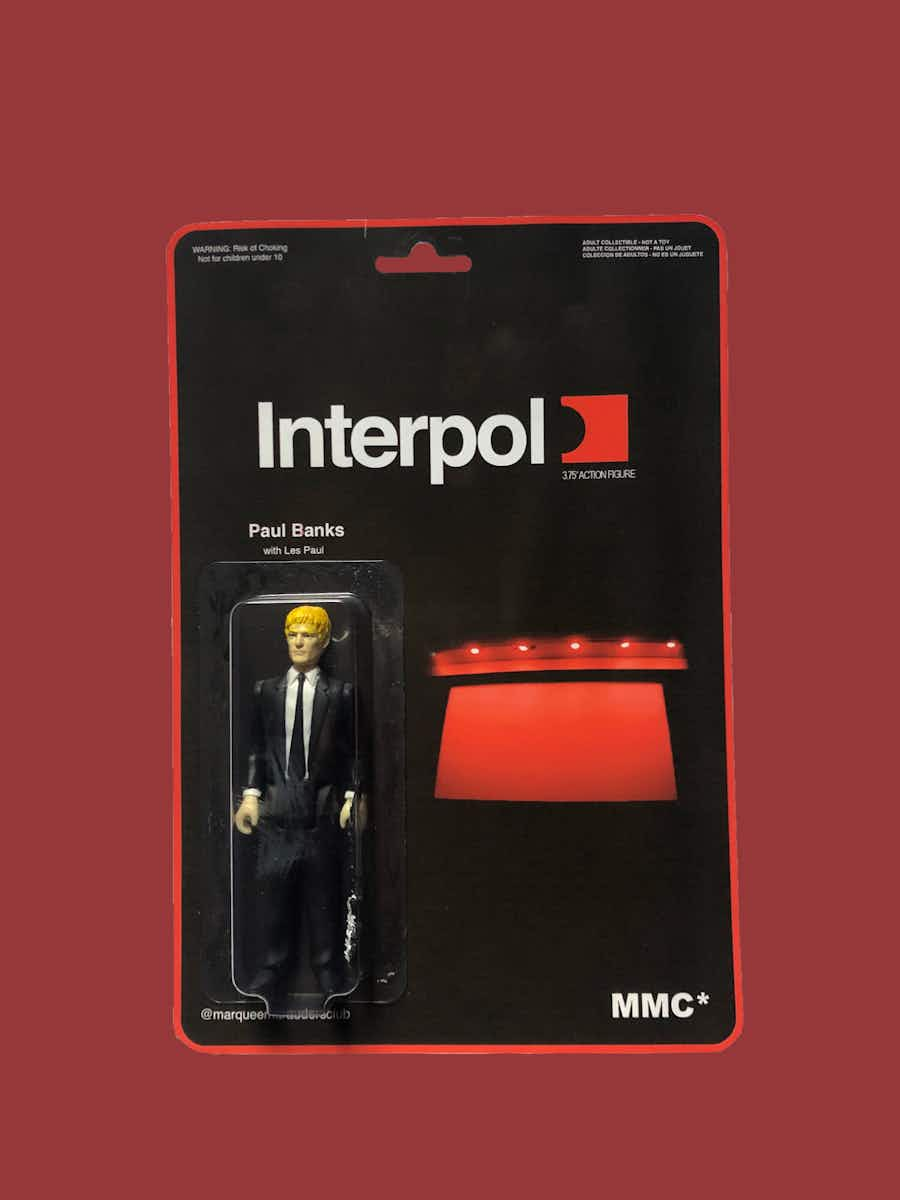 In fact, he explains, Interpol were where it all began, with a figurine of frontman Paul Banks.
"I shared that on Reddit and people were like: ​'Wow.' So I thought maybe I was onto something, so let's try other people and other things… Slowly it started growing, and here we are today."
Now, with prices ranging from $50 – 150, Alvarez has built a niche collectors base with fans and musicians alike.
"Adam Sandler's character in Uncut Gems was a best seller. The last band that reached out was Best Coast. FKA twigs has talked to me, and King Krule – I just sent him a few things that I made." Generally, he adds, the musicians are ​"really nice about it. It goes further than [my saying]: ​'Oh, I'm just a big time fan.' They know I actually put work into it."
Alvarez's career highlight: an encounter with Yeah Yeah Yeah's mighty Karen O.
"I made something for [her] side-project with Danger Mouse, Lux Prima, back when they first dropped their debut album, like, two years ago. My phone was blowing up, then one of her reps reached out and invited me to a show. That was the first time where I was like: ​'OK, this is something that I can do.'"
Forging ahead, Alvarez is going for a ​"sleeker and more tailored" approach to his next creations. He wants to add collectable cases, but also has his sights set on bigger ventures.
"Maybe in five years someone will give me the opportunity to make them official merchandise. I've been offered that, but people lowball. They're in it for the money."
It'd be rude not to ask for a figurine dedicated to THE FACE, wouldn't it?
"I'd love to!" he replies. ​"Whatever you guys need."
Sorted.

More like this