Maya Hawke isn't feeling so alone anymore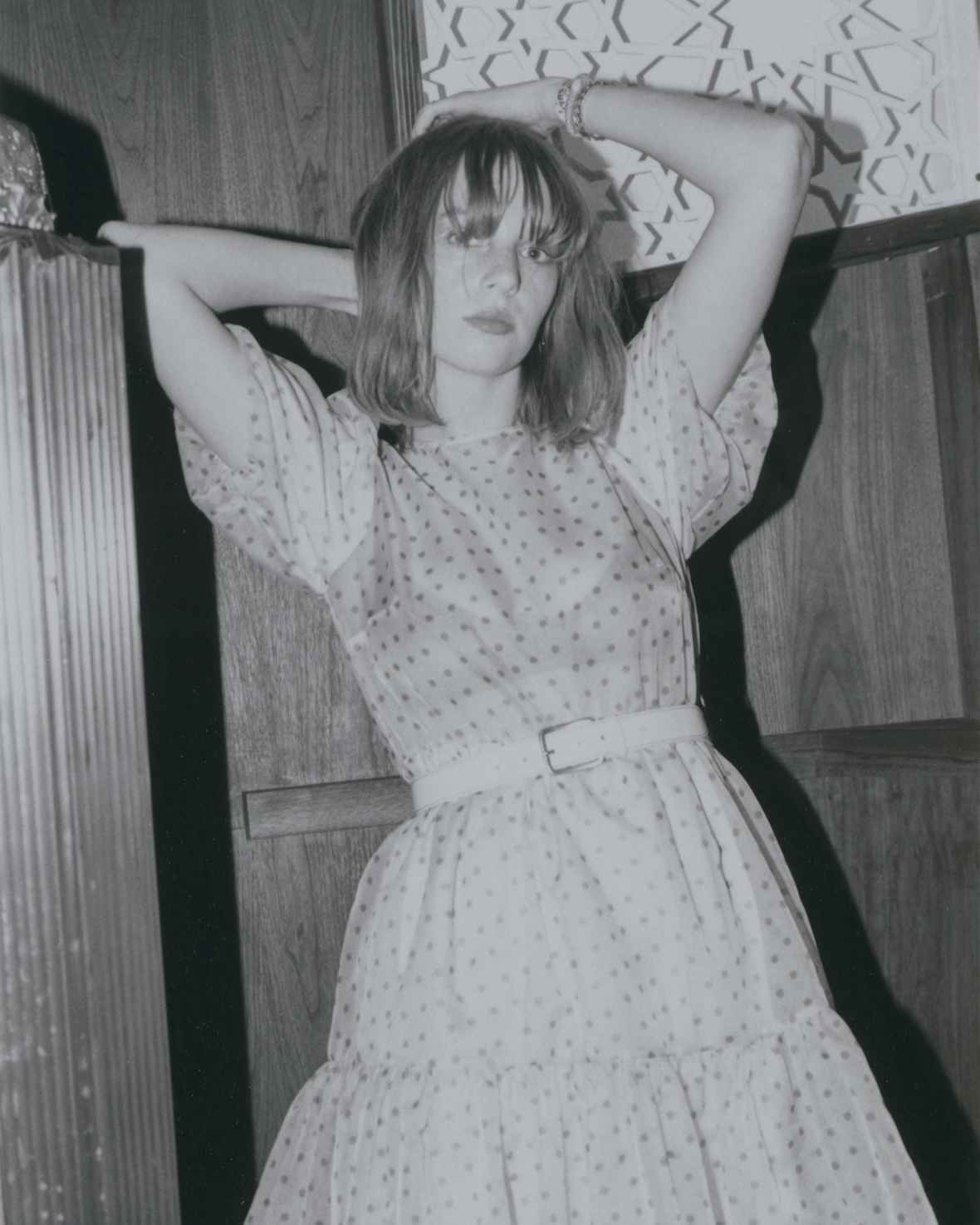 With her debut album Blush, the actress and singer-songwriter uses her wistful, Laurel Canyonesque music as social lubricant.
Maya Hawke had trouble sleeping as a child. She describes to me, over the phone, a machine that would play rain sounds to help her fall asleep.
Her sleep machine also played CDs, and her childhood collection topped out at two: The Beatles' White Album and India.Arie's 2001 debut, Acoustic Soul. ​"I would listen to the White Album on those little speakers sometimes, when even the rain wouldn't put me to sleep," she says.
Random combo, I tell her. Brown Skin closely followed by Ob-La-Di, Ob-La-Da?
"I can't explain why I had those albums," she says with a laugh. ​"No idea."
I imagine a child born now, who in five or 10 years will be listening to Hawke's debut album, Blush, on their own sleep machine, drifting off to the cooing chants of her younger sisters on Cricket, or the tranquil twang of Hawke's soft lilt on the track So Long. It's aural magic she has accomplished with the help of Jesse Harris, who co-wrote Lana Del Rey's Beautiful People, Beautiful Problems with Stevie Nicks and won a Grammy for Norah Jones' Don't Know Why.
Blush, Hawke's first official release after a handful of wistful singles, is a way to fine-tune her creative self. Hawke is not just the Stranger Things ice cream scooper, or the Manson groupie in Once Upon a Time… in Hollywood, but also a singer-songwriter of the Laurel Canyon ilk by way of New York City.
Maya Hawke is 21. She is the dead ringer centre of a Venn diagram of her parents, Ethan Hawke and Uma Thurman, seemingly created in a genetic lab, like the one in Gattaca, the film on which her two parents first met. ​"I was [first] shown Gattaca in my ninth grade science class," she groans. ​"I'm like, OK. I've never seen this movie. It's how my parents fell in love. Now divorced, but sure, make me watch it in front of my classmates. That sounds fine!"
When Hawke talks, especially about her music, it's like chatting with Ethan's character, Jesse, in the Before… trilogy. Conversational cul de sacs about her state of mind while she wrote many of these downtempo songs. ​"I like storytelling, and this album is sort of a collection of stories from the last year of my life, and they happen to be more melancholy stories," she says.
One in particular, By Myself, she originally wrote ​"as three sonnets after my 20th birthday, which I celebrated during a hiatus from Stranger Things," she explains. ​"It was a really intense period in my life where I was really trying to find myself and figure out what kind of person I wanted to be."
"I was feeling really lonely. I was talking to people or having experiences or going to a party, but I was having an out-of-body experience where I was depersonalised and feeling pretty alone. On the outside, I would have looked like I was having a lot of fun. And I think that's the case for a lot of people. You know, sometimes the more someone looks like they're having a good time, the more unsettled they really are on the inside."
Currently, Hawke is isolating in her mother's home in Woodstock, New York. It is somewhat circular – each room is connected. I ask her to paint me a verbal picture of it, since Zoom calls are soulless and laggy. ​"I got on the phone with you in the kitchen, then I paved through the master. I'm now standing in the bath tub room. It looks like a place where you bathe the dog or something, or your goats that live in the farmhouse. I have a big sweater on and one of the two pairs of pants that I have with me. And I'm in someone else's shoes that don't fit."
Together with her family, she has been watching a lot of John Oliver, a bit of Bill Maher, the Phoebe-Waller Bridge HBO show Run, and reruns of The Office. She has been cooking, cleaning, and listening to Fiona Apple. Hawke is a big Apple fan. Her latest album, Fetch the Boltcutters, is far and away ​"one of my favourite things anyone has ever made".
Apple was the rack upon which all of Hawke's teenage hopes and dreams for personhood were hung. She would listen to Extraordinary Machine on loop, and is astonished by how, as Apple matured, she took up more space by making music that was exactly the way she wanted it to sound, dishpan clangs and all.
"When I was a teenager I was like, oh my God, Criminal, that is who I want to be, what is my sexuality and can it just be that video?!" The video for Criminal turned Apple into an unwitting sex symbol, and a poster girl for heroin chic in the ​'90s. Hawke's mother Uma endured a similar treatment when she was just rounding the corner on fame. A notorious Rolling Stone profile when she was just 19 details how men, co-stars even, would lust after her ​"Jayne Mansfield body". ​"Gasps have been heard in cinemas nationwide when her breasts are exposed in [Dangerous Liaisons]," the article states.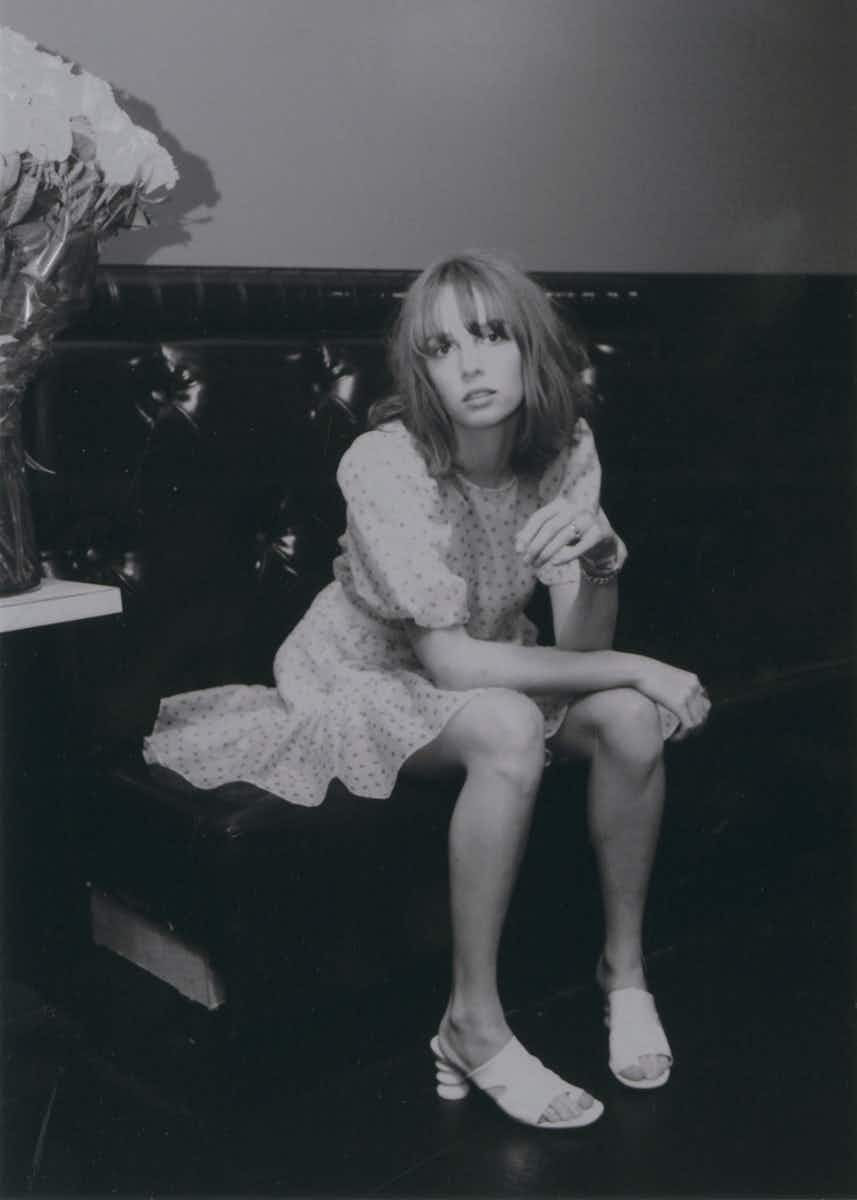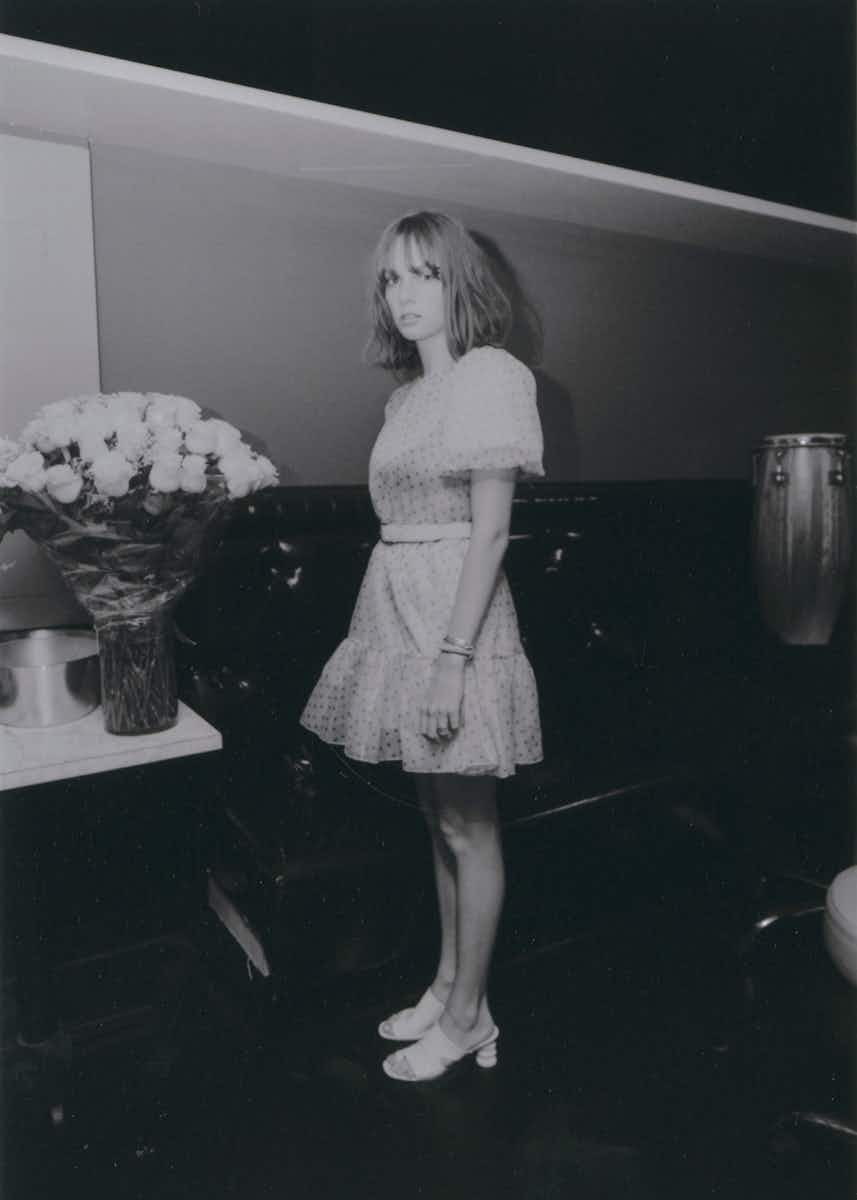 It's a conversation she has had with her mother, who has been outspoken about sexual attacks at the hands of Harvey Weinstein. Thurman has passed on her experiences in the hopes Hawke won't have to tolerate any of what she went through: ​"The things that she has to say to me about the business, like, ​'Are you sure that's your idea? Is that really what you want to do?' Just having people asking those questions [ensures] you're not just allowing yourself to be sucked into the machine. It's such a luxury that I know my mom didn't have."
"It's always different and it's always the same," Maya muses when I ask how things have changed in the business since her mother's ingenue era.
"There's pressure to market yourself and sell your wares and sexualise yourself in ways that are the same as when my mother was coming up in this industry. But there's also a lot more freedom not to do that, even in the way that there's a lot more support when saying no. But there are still just as many people asking the questions. There are just as many people who want you to take your clothes off in a way that they want you to, not in the way that you want to. There are just as many people who are judging you based on your looks and not on the things you have to say. But there's way more support for you to say, ​'No. I'm not going to do that. I don't want to sexualise myself at all, I want to wear trousers and underwater goggles.'"
Hawke seems self-assured. She is open, and willing to let the public into the engine room of her contemplative personality. Not yet tarnished by industry murk or the insecurity that comes with the public gaze, she sings with an almost poetic innocence on the 12-track album. It's apparent that she is in this business for the art of it all, casing the playground for risks and rewards. Why else would a successful actress release an album?
In her next big film, Gia Coppola's Mainstream, Hawke gets to explore more of that fly fast self-exploration that ekes out of every lyric on Blush. ​"The character I play, Frankie – it's the first chapter in her journey to be the artist she's going to be. At the end of the movie, it's not over, she isn't self-actualised. She isn't done," Hawke says, maybe moving into another part of the circle house in shoes that don't quite fit. ​"She's basically, like, ready to start."

More like this