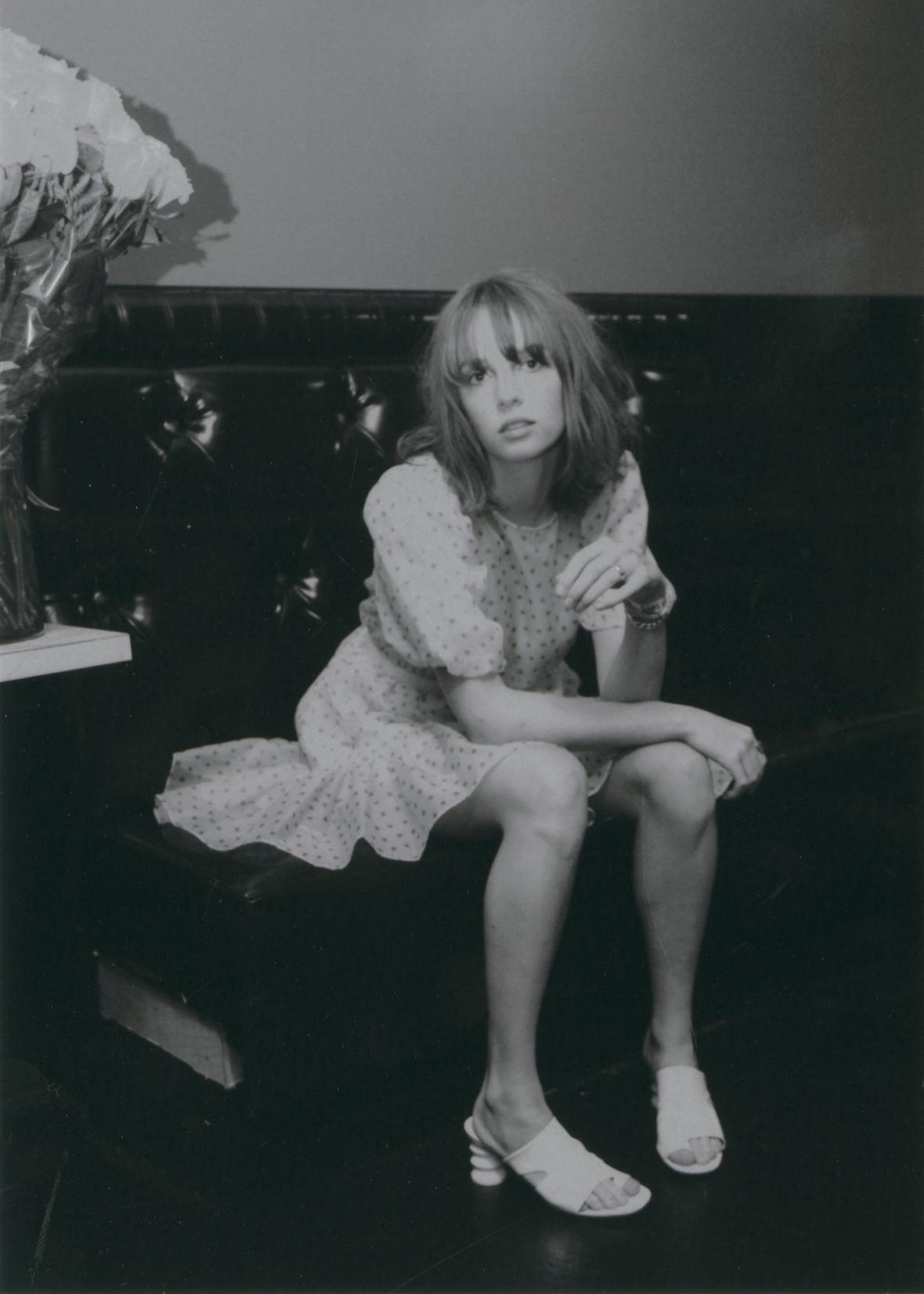 Day­dream­ing in Bush­wick with Maya Hawke
"I find it real­ly unap­peal­ing when peo­ple take their pro­fes­sion­al-ness in one area and allow that to bleed over to a new area that they're just begin­ning at," Maya Hawke says rather defi­ant­ly. The ris­ing actor, who is the child of two famous actors, has now turned her head to music – and is intent on doing it her way.
"I'm try­ing to treat this whole music thing organ­i­cal­ly," she con­tin­ues. ​"I don't have a plan." That's not to say that Hawke, daugh­ter of Uma Thur­man and Ethan Hawke, isn't seri­ous about music. The 21-year-old spent the past two years writ­ing a col­lec­tion of songs with the help of Jesse Har­ris, a Gram­my Award-win­ning pro­duc­er and fam­i­ly friend. She recent­ly released two day­dreamy sin­gles, To Love a Boy, and Stay Open, and a full-length album is due out before Christmas.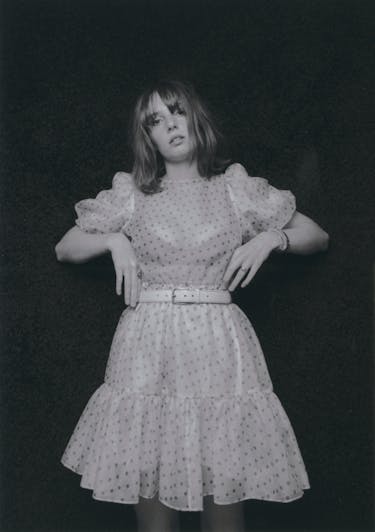 But she's not aim­ing for any lofty career goals: she just likes writ­ing songs and singing. And Hawke is a nat­u­ral­ly gift­ed singer, with a breathy, bluesy voice in the vein of a Rachael Yam­a­ga­ta that pairs well with jazz and folk melodies. (She leaves instru­men­tals to Har­ris.) As a young child, Hawke was drawn to music because she strug­gled with read­ing and writ­ing. ​"I had a lot of thoughts and ideas and I want­ed to express myself," she says. ​"So I took to putting my thoughts and ideas to music, because then I could remem­ber them." She devoured mix­tapes of Elvis and Hank Williams and Joni Mitchell made by her music-obsessed father.
Even­tu­al­ly, Hawke aban­doned song­writ­ing and gui­tar lessons for act­ing. She went to Juil­liard, and then left after one year for her first pro­fes­sion­al act­ing job, film­ing the BBC minis­eries Lit­tle Women in Ire­land. Inci­den­tal­ly, it was there that she redis­cov­ered her love of music, after her moth­er gift­ed her a gui­tar. ​"I wrote a song about stay­ing at this hotel and film­ing this thing that I loved," she says. ​"I made some of my best friends on that show and we all played music and danced togeth­er, and it inspired me to get back to music."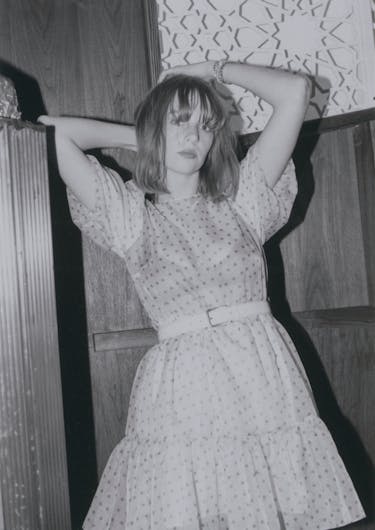 It's since been a cre­ative­ly ful­fill­ing two years for Hawke: her break­through per­for­mance as Jo March in Lit­tle Women, roles in this summer's third sea­son of Stranger Things and Once Upon a Time… in Hol­ly­wood. She will next be seen in Human Cap­i­tal, along­side Liev Schreiber and Marisa Tomei. While on set, she found time to write can­did­ly about the process of self-dis­cov­ery. ​"I would write on the backs of sides [an actor's spe­cif­ic set of lines from a script] in the morn­ing," she says. ​"When I lis­ten to my songs, I can find in them things that I've learned, mis­takes that I've made, ways in which I've changed or devel­oped or moved in my expe­ri­ence. They're about com­ing clos­er to a ver­sion of the adult I want to be."
Hawke recent­ly per­formed songs from her upcom­ing album in Bush­wick, at the new­ly opened venue, The Sul­tan Room. She wore a sheer white gown and, in lieu of inter­song audi­ence-ban­ter, made ani­mal nois­es. Mid­way through the hour-long set, Hawke expert­ly sang a ren­di­tion of Why Try to Change Me Now, writ­ten by Cy Cole­man and made famous by Frank Sina­tra. It has been cov­ered by many artists since the 1950s, includ­ing Bob Dylan and Fiona Apple. The song is about the stub­born­ness of a dream­er, who refus­es to wake from her rever­ies and be some sort of con­ven­tion­al per­son. Because who the hell would want to do that?
---