Mega-collector Vince Aletti shares his favourite alternative magazines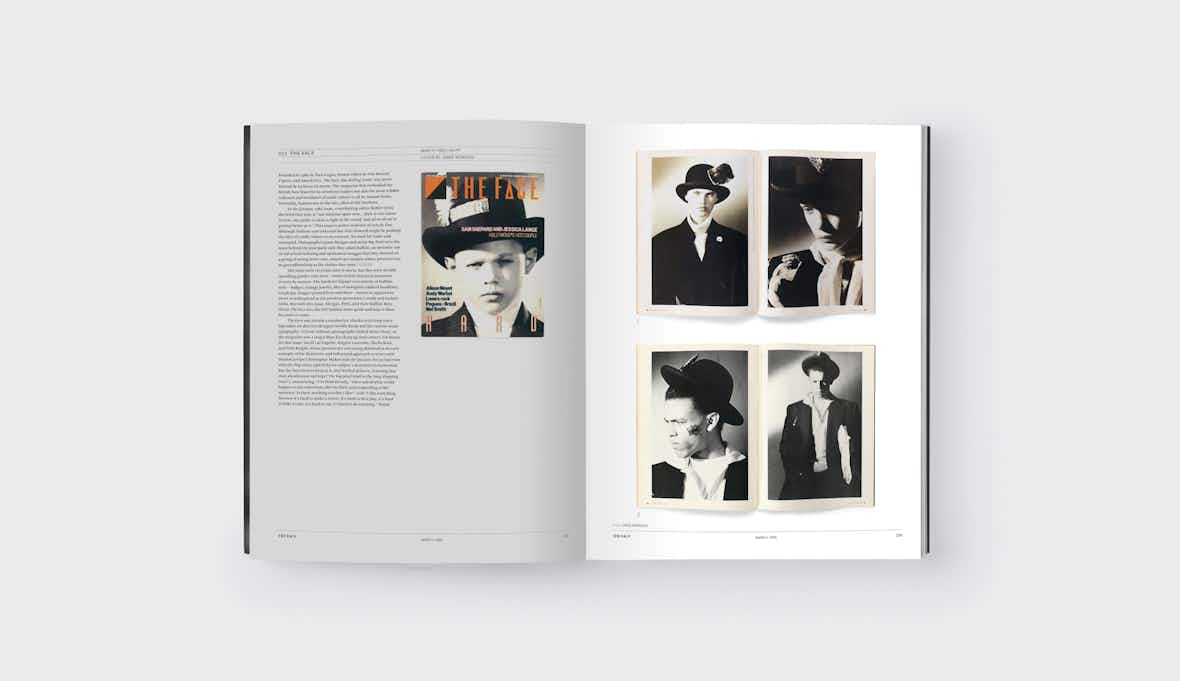 Work from Irving Penn, Steven Meisel, Bob Richardson and more makes the cut in his new book Issues, charting the history of fashion photography.
As a preteen, I used to arm myself with scores of interiors magazines. I obsessed over pedestrian Midwestern couples who had enough disposable income to acquire The Bold Look of Kohler®, hoping one day to be called upon by friends or relatives to mete out advice for their impending remodel. My favourite of the many I frequently purchased was probably a Better Homes & Gardens special interest publication called Kitchen and Bath Ideas. ​"Skip the garden and take me to the clawfoot tub!" I often whispered to myself while thumbing through the pages of before-and-after photoshoots.

It was similar for a young Vince Aletti. ​"I don't think I quite got what I was saying when I told friends at 12 years old that I wanted to be an interior decorator," he tells me, laughing, over the phone. Aletti, now 74, held a subscription to House & Garden as a child growing up just outside Philadelphia. It kickstarted a magazine collection that now numbers in the tens of thousands and obscures most walls of his East Village apartment. He has music magazines, fashion magazines, and one-off magazines that aren't even available on eBay.
He recently took it upon himself to sift through all of his magazines to compile a compendium of the history of fashion photography. The result is Issues, a Phaidon book that catalogues the seminal work of photographers like Irving Penn, Steven Meisel and others, splashed across the pages of magazines like Vogue Italia, V and Dutch. It highlights certain issues of these magazines, with notes from Aletti on why they are both personal and widely significant. And while some inclusions are obvious – a Jean Shrimpton Harper's Bazaar issue from 1965, shot entirely by photographer Richard Avedon, for example – others are more left-of-centre. So The Face asked Aletti to handpick his favourite alternative titles worth a closer look.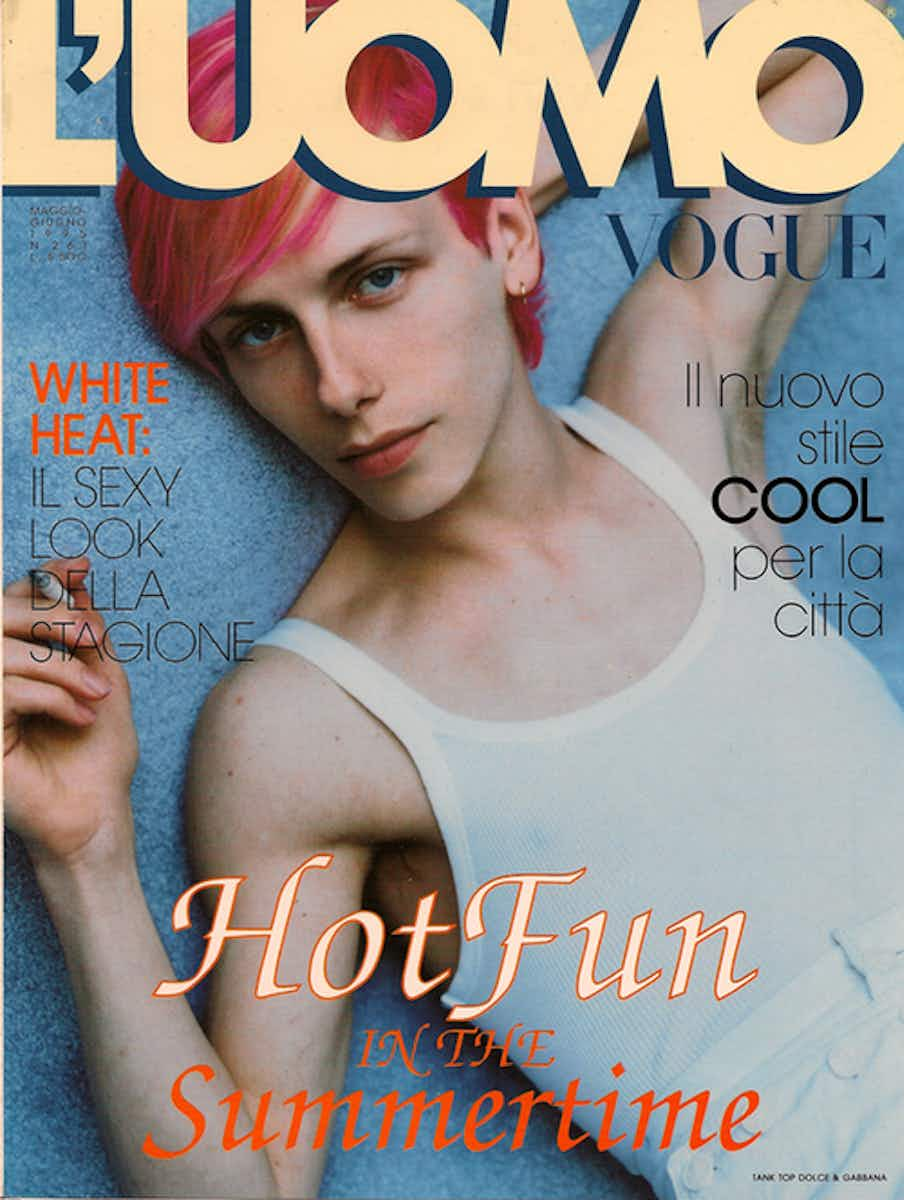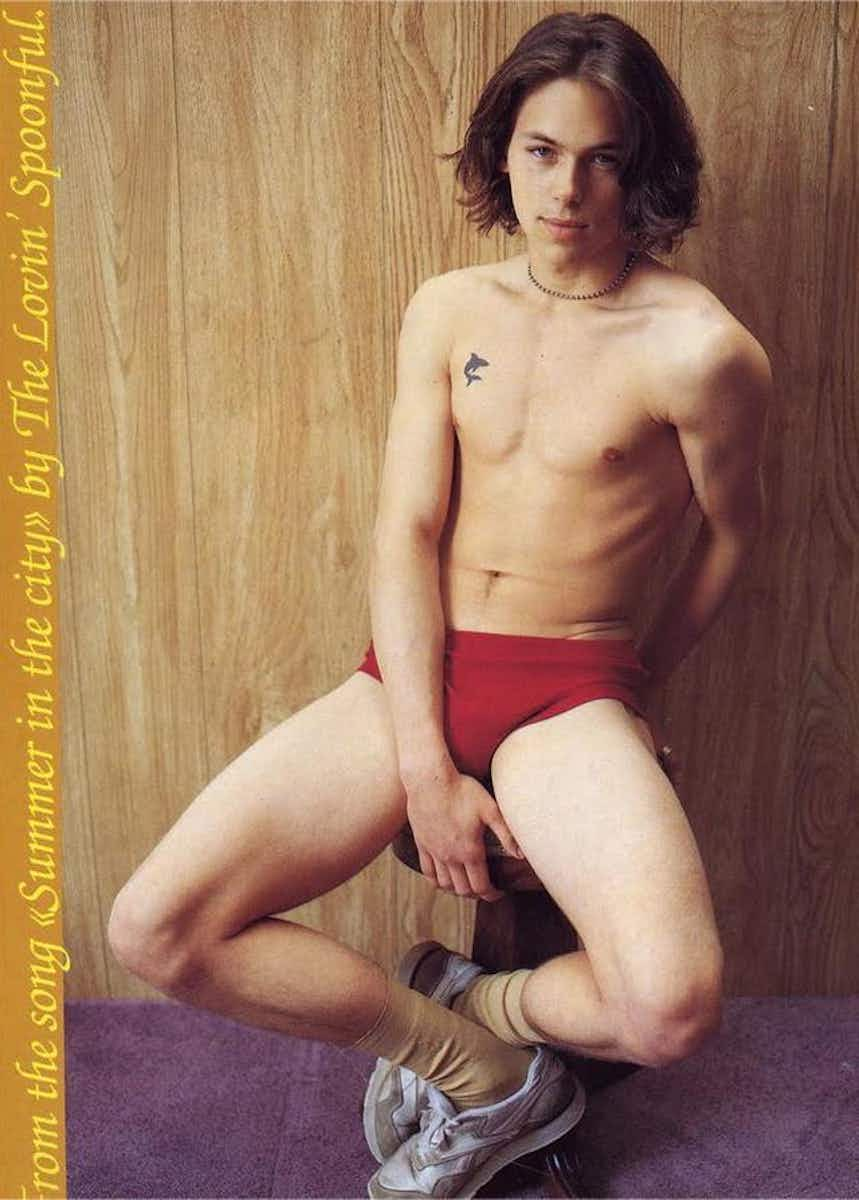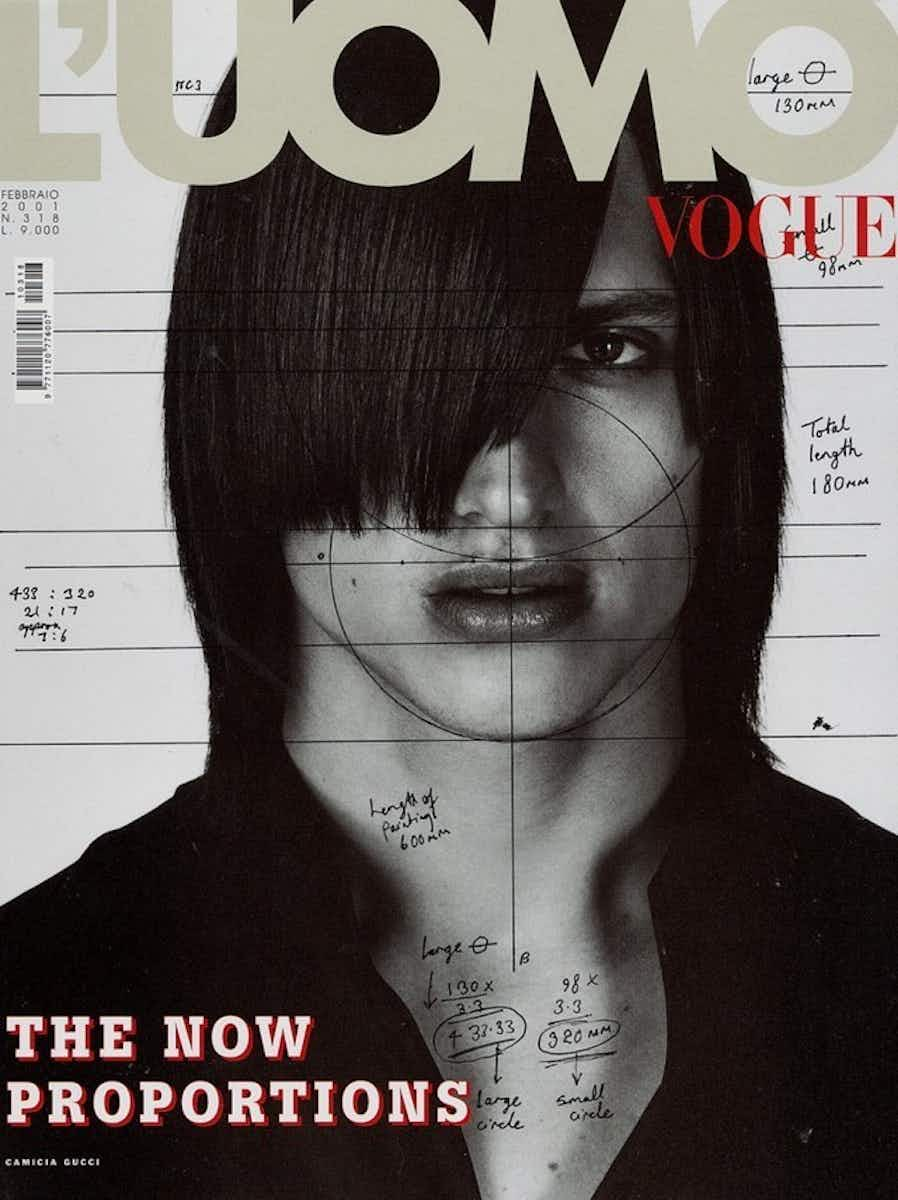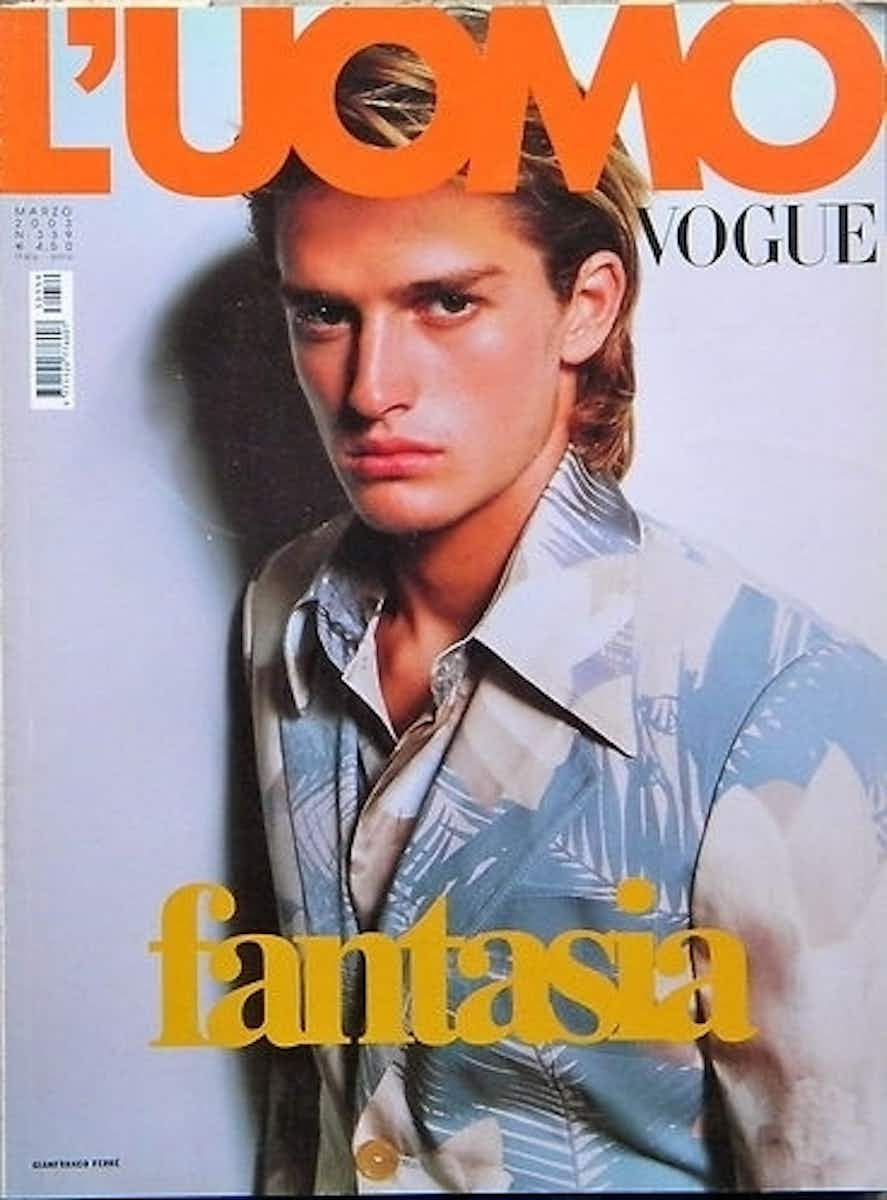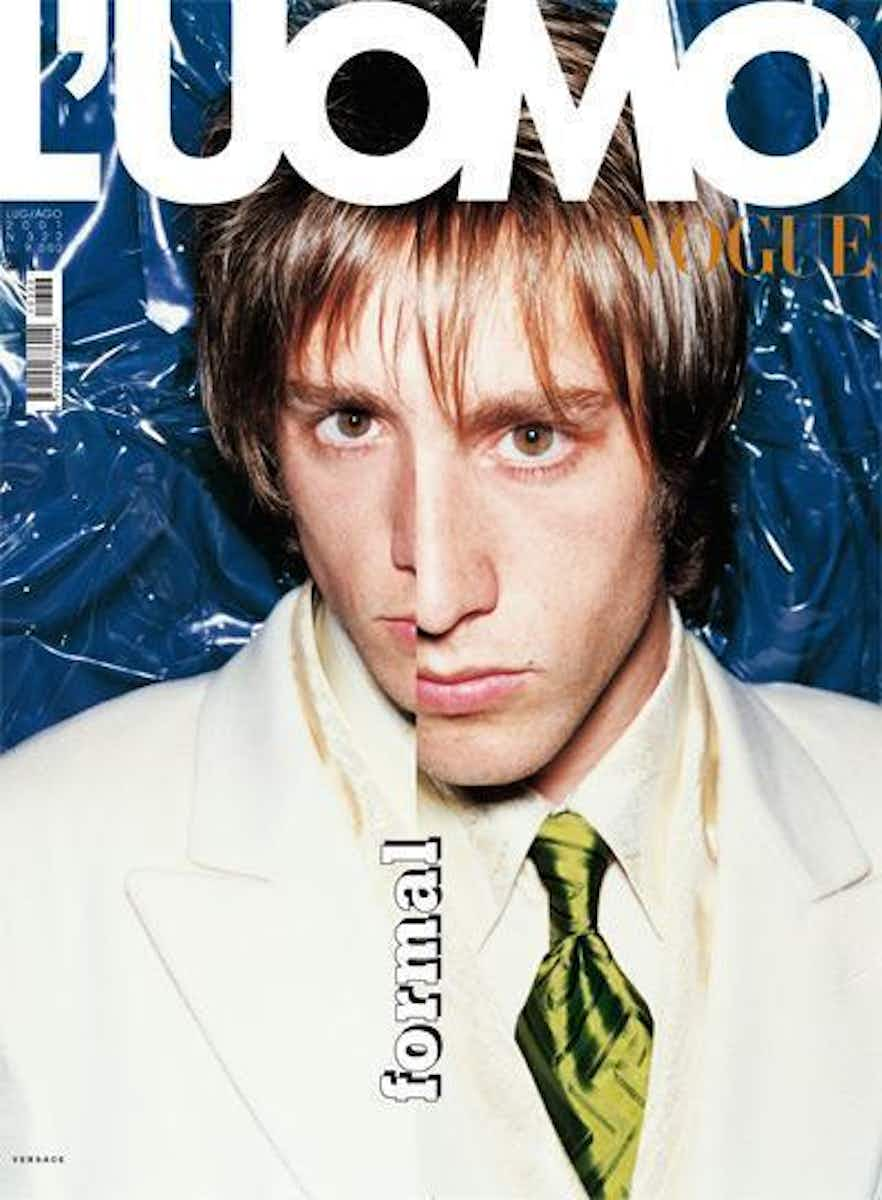 L'Uomo Vogue, May/June 1995
"It was difficult for me to cut the Meisel references [in Issues] down to just a few. I thought this particular issue of L'Uomo Vogue – with what became the Calvin Klein ads – is just so playfully erotic. There is a level of real fun in that ['Boys of Summer editorial'] knowing that Meisel was really pushing a lot of buttons and playing with sleaze that still looks wrong – but hilariously wrong. The guys look like little hustlers.
I think [Meisel] was really being sly and looking to see how far he could go. But it makes it a knockout swimsuit spread – although the swimsuits all look like underwear here. The idea that this became a scandal because it turned into the inspiration for the Calvin Klein ads in that period is hilarious to me. Although L'Uomo Vogue is not essentially an alternative magazine, when they published a lot of Meisel and a lot of early Steven Klein they were at their strongest and most provocative, really playing with gender."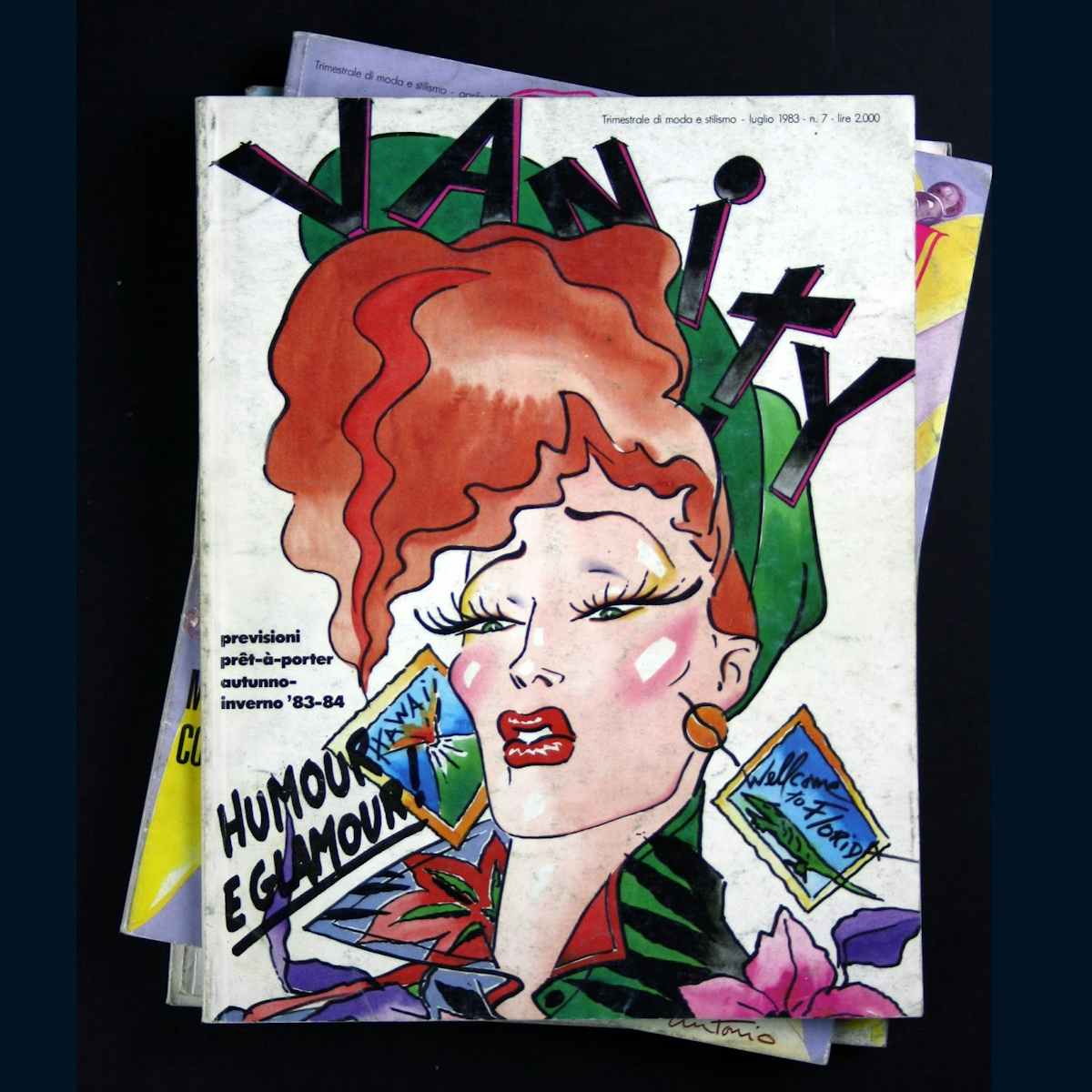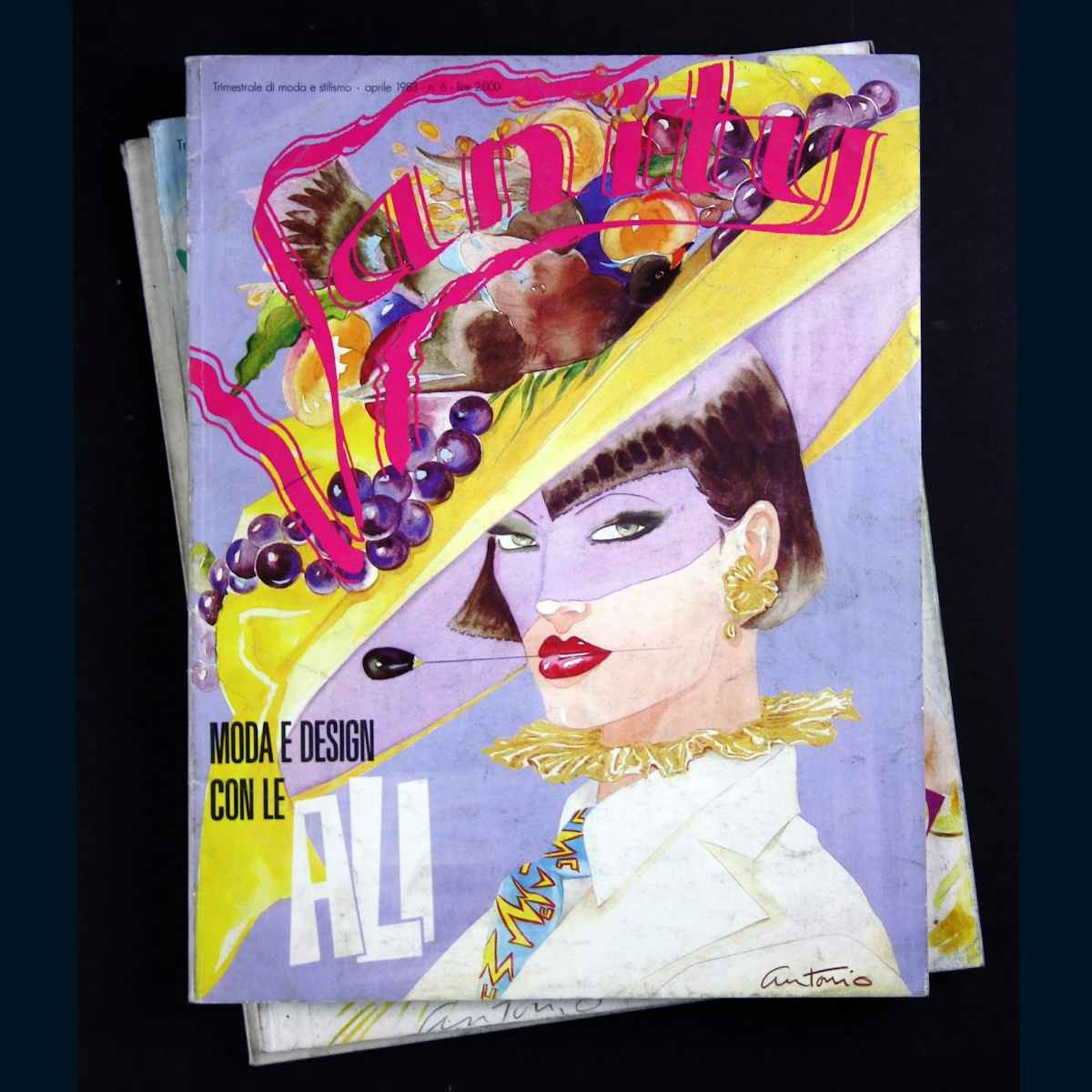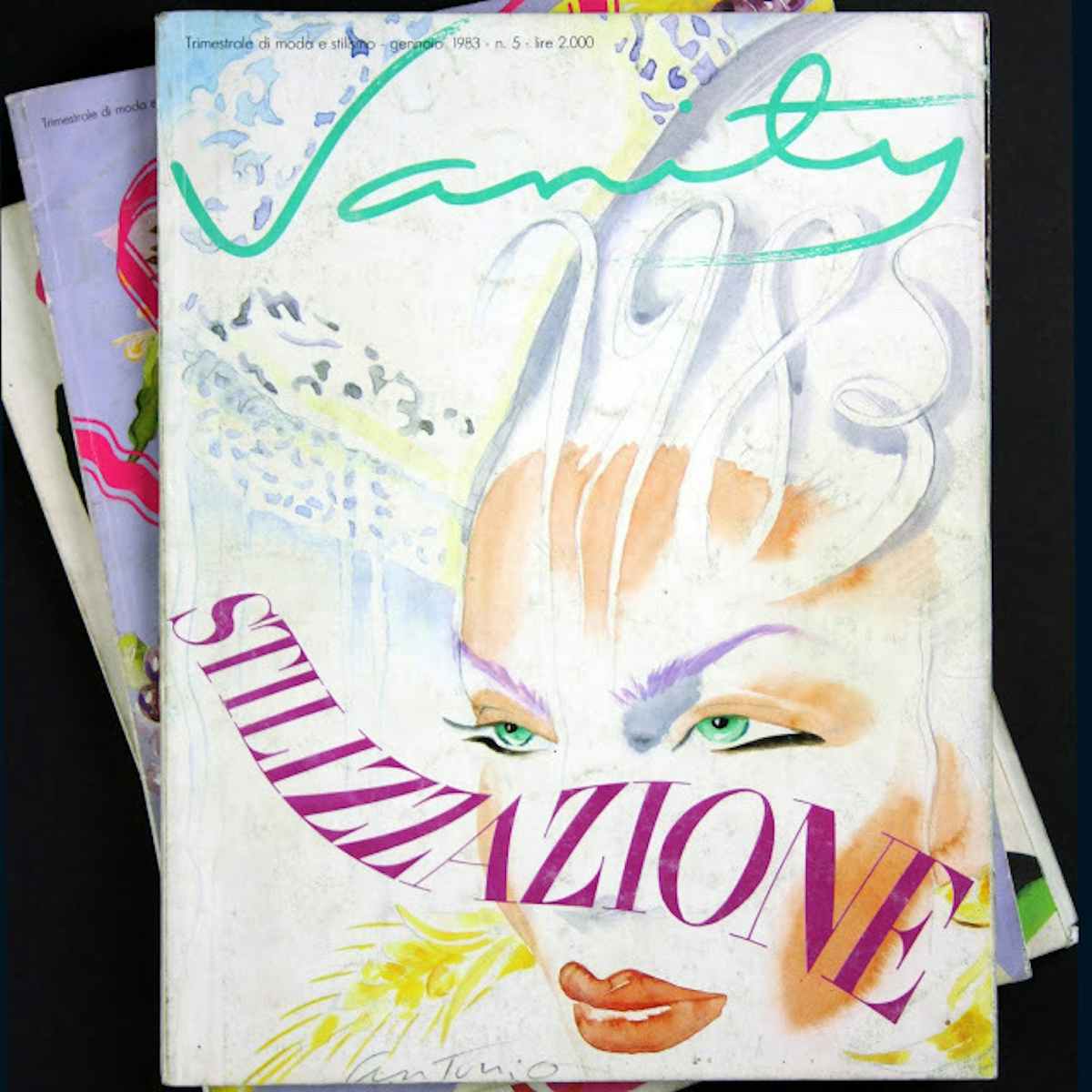 "Vanity was another eccentric Condé Nast fashion magazine conceived by Anna Piaggi. This was her baby. It was not so much a strong photography magazine. The first issues were in 1981 and it lasted until 1983.
What distinguished it from the beginning was that she collaborated very closely with the illustrator Antonio Lopez. So he did a lot of the early covers, a lot of spreads inside. It was very unusual in that it was unusually designed in terms of layout and a little unhinged in some ways. At the beginning, she used Bill Cunningham quite a bit and runway photos and these extraordinary Antonio illustrations."
"[Huge] was one of the magazines that I got obsessed by when I first discovered it. It was so beautifully designed and so smart in terms of fashion and culture. Every issue that I've found of Huge had a different focus. The one I chose to write about was focused on Polaroids, but they did one on Larry Clark; they did one on Wallace Berman, who was this postbeat collage artist from the West Coast.
What I like about it is that the magazine always felt very personal in terms of their editorial focus. They got obsessed with something and then they looked into it. It was one of the first magazines that was very focused on ​'heritage brands' that they would fetishise. But every issue had a range of photographers that they cultivated on their staff, while also bringing in a number of other personalities and photographers from around the world. I ended up highlighting in the book Andy Warhol, Araki, Carlo Mollino and Daido Moriyama, who did a regular feature in Huge. The [editorial staff] clearly were photo nerds on some level."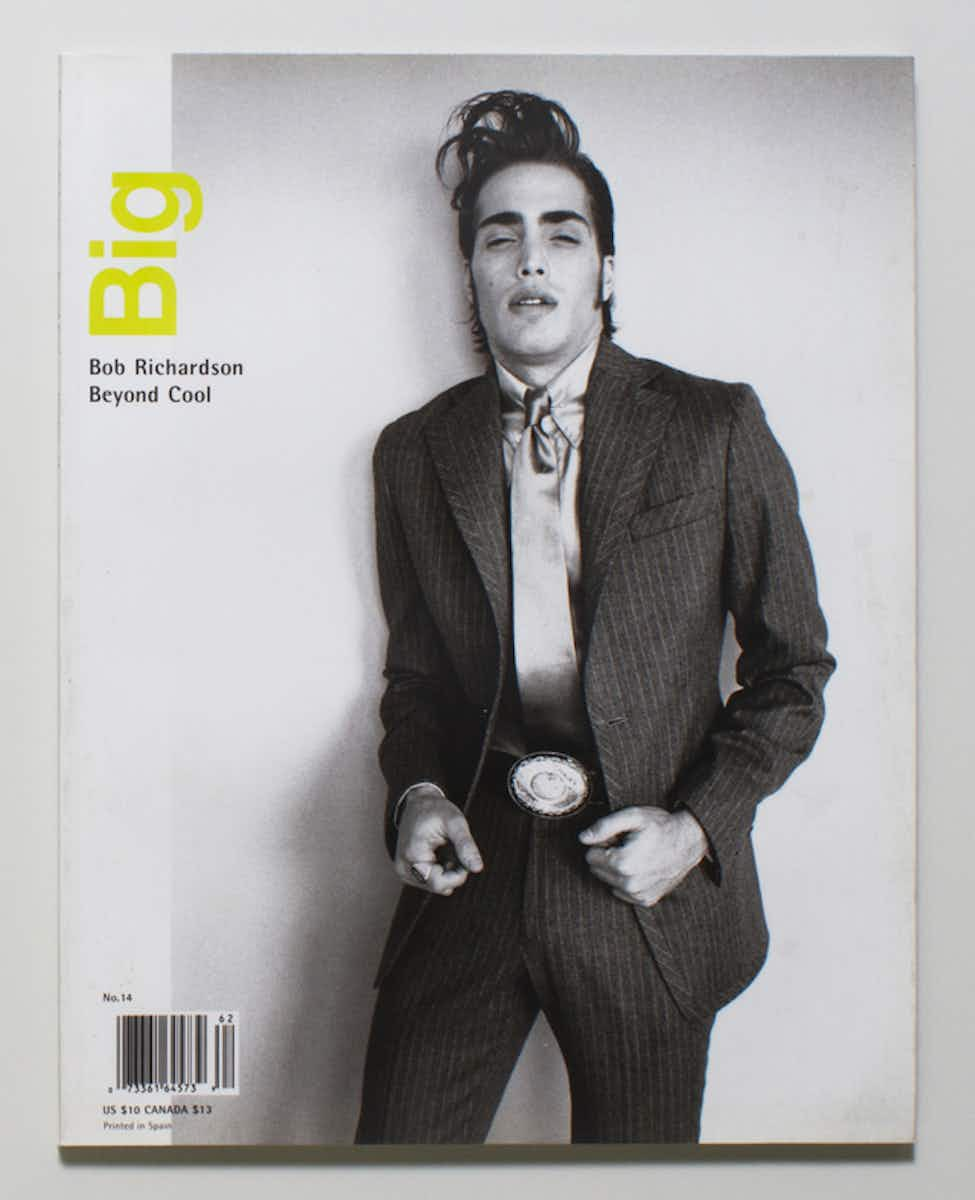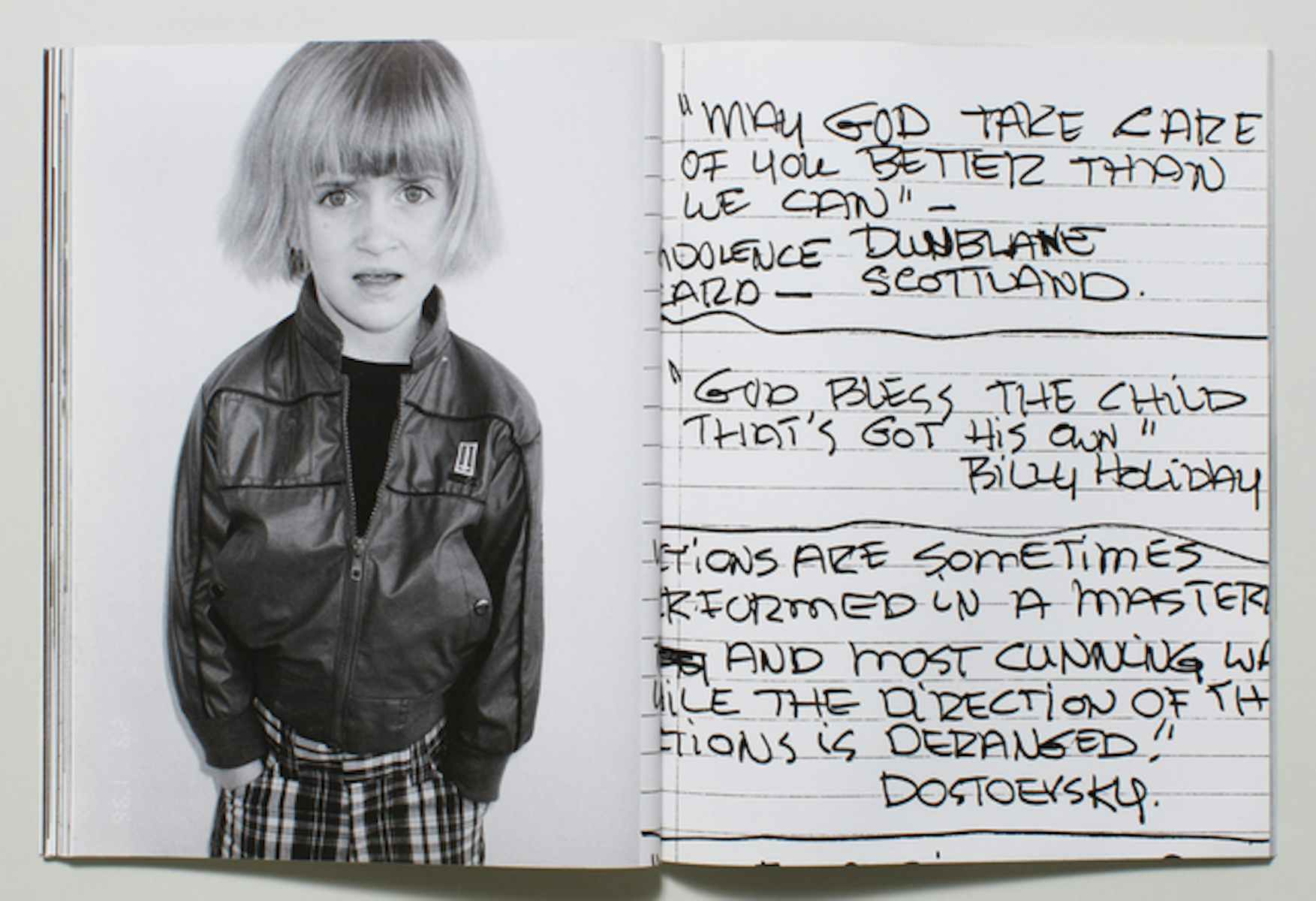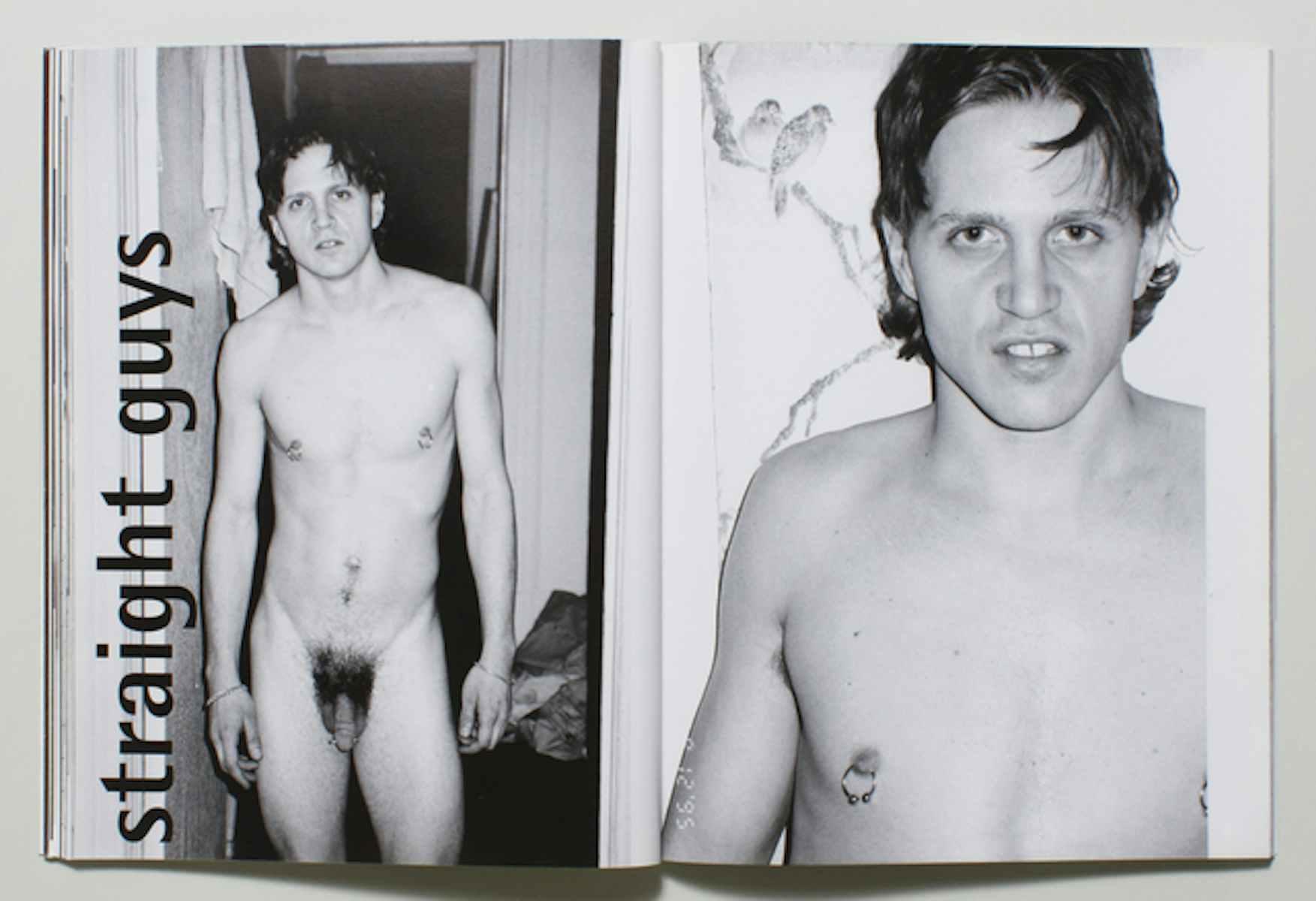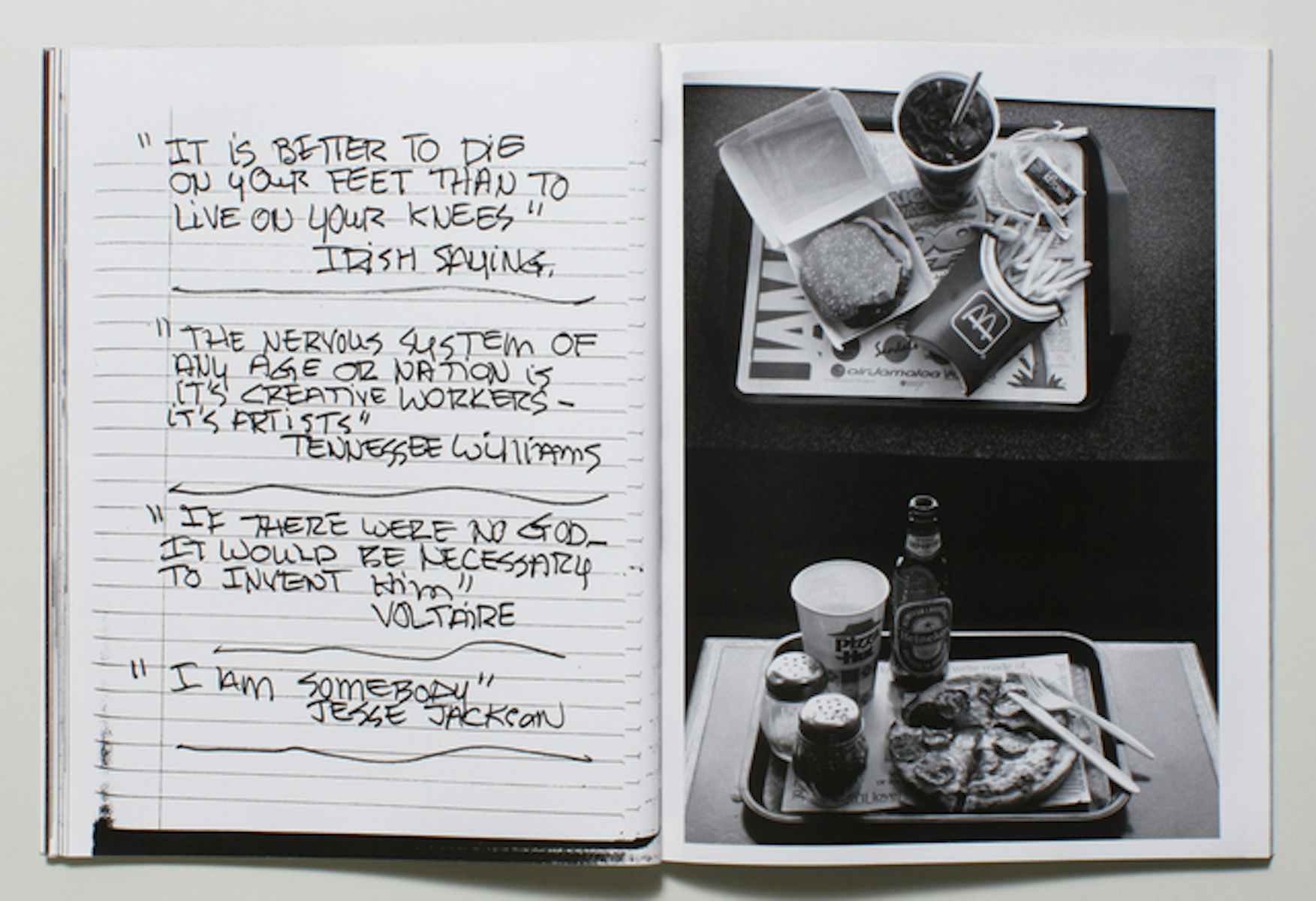 "[Big founder] Marcelo Jünemann just did what he wanted to do. Each issue had a different logo, often a different size. You never knew what was coming next.
The issue that I chose was one that was particular to Bob Richardson, a photographer who probably for most people now is more famous as Terry Richardson's father, but during the ​'60s was a key figure at Harper's Bazaar and became a cult figure for other photographers.
This issue was one that he talked them into doing as a project – he took every image of the issue, he basically designed it in a lot of ways. He created a number of very personal writing projects within it. And then it includes a mini retrospective of some of his most famous pictures. So since Richardson was a figure that I wanted to mention, this was a way to talk about him, show a compressed version of his history, but also talk about his later years and what this represented.
[Big] went on to do a great issue with Nick Knight. They also did a whole issue dedicated to Lauren Hutton with an overview of her career including a lot of interviews with her friends. They went all over the map. A lot of issues have nothing to do with fashion. It was really not a fashion magazine but there was often a fashion component and they clearly had a strong interest in fashion personalities."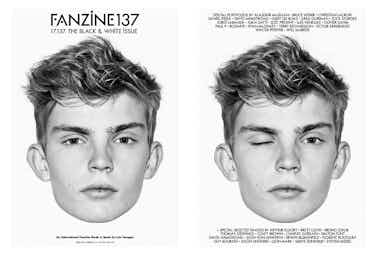 "Fanzine137, if you're talking about alternative fashion magazines, is one of the best and most interesting. It's a very personal magazine. It always feels fresh and from the beginning [editor-in-chief and founder Luis Venegas] has been able to pull in all these fashion photographers. But he really provides a space for them and gives them free reign. And there's something so fun about what he does.
The issue that I included was a fairly straightforward one that was all black and white. And I thought it was fairly typical of what he does with the range of photographers and his way of making each issue unique."

"I give a lot of credit to Matthias Vriens, who was the art director for its key years. Even though he was using a lot of photographers that other people were using, he gave them a freedom that meant the magazine could be more provocative and more interesting than most of its rivals.

The main issue I included – what I think of as the ​'naked issue' – was one of the magazines that made me want to do this book. The idea that you can do a fashion magazine with no clothing I thought was radical, hilarious and really smart. And it happened because, talking to Matthias in the process of doing the book, he said, ​'We were just over a barrel. All the other magazines were getting the clothes that we wanted and we didn't have enough power at that point to say, ​"We need this."'
So they decided to go without clothes and use Mikael Jansson to photograph these models naked. Every page has a designer credit. In the corner, every page says Prada or Versace, Givenchy or whatever. So you're constantly reminded that you're looking at a fashion magazine. But at the same time, it's completely subversive about really playing with the conventions of what a fashion magazine does and selling what is essentially 80 pages of nudes."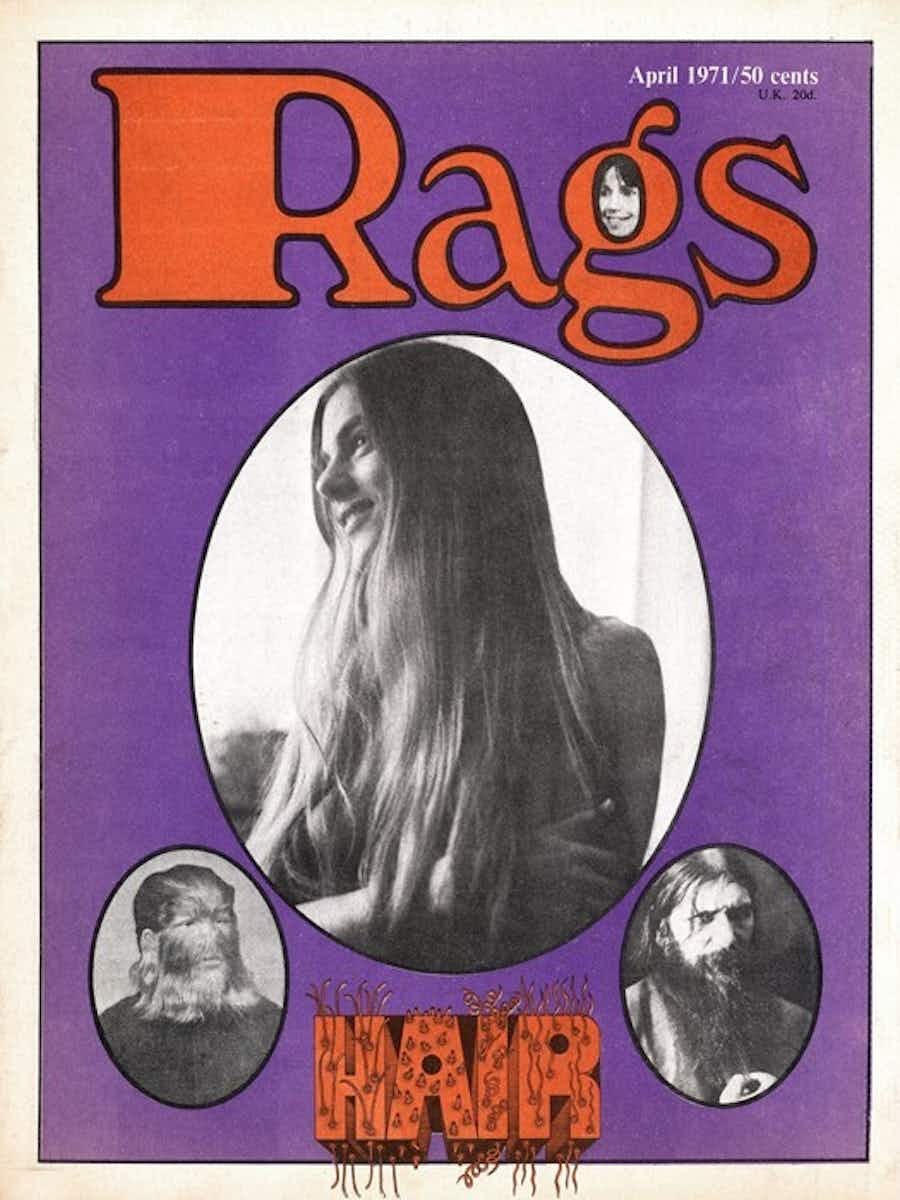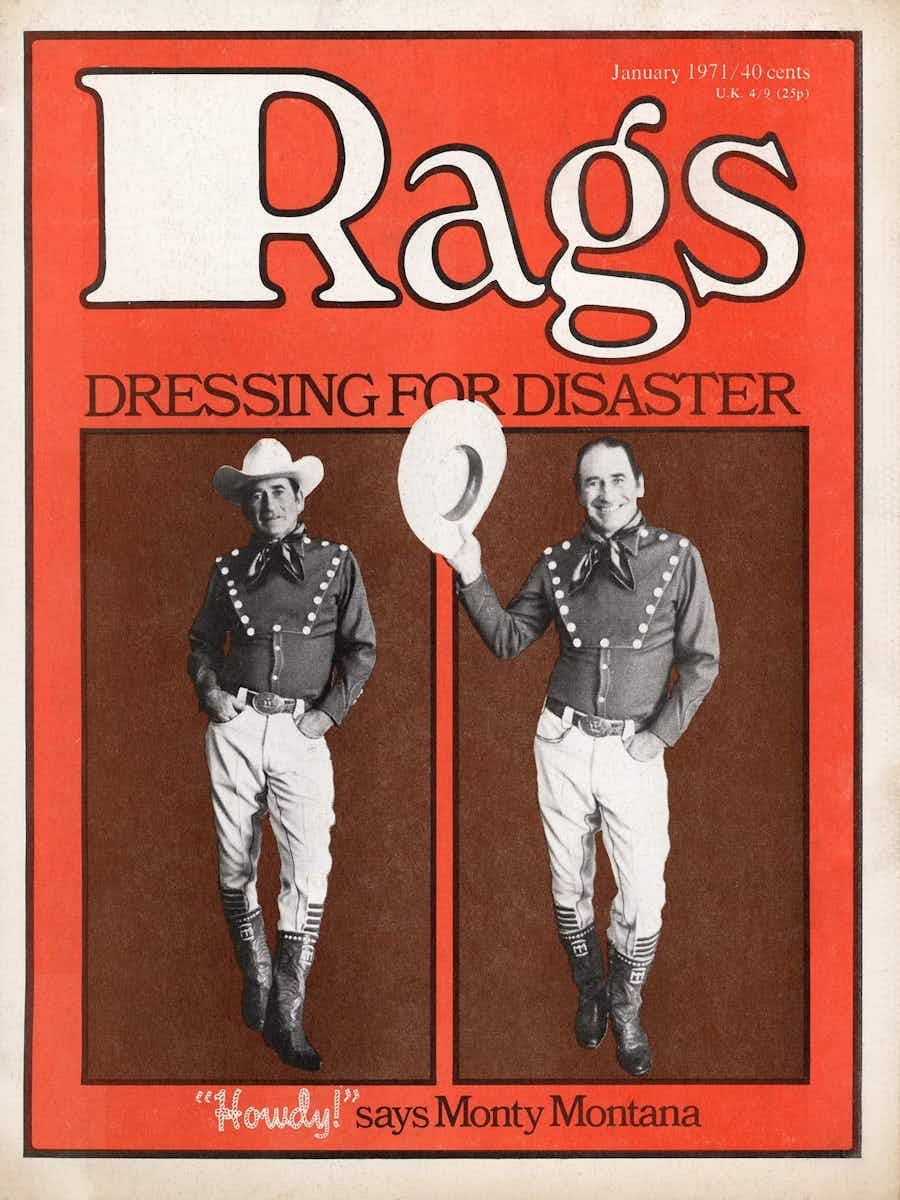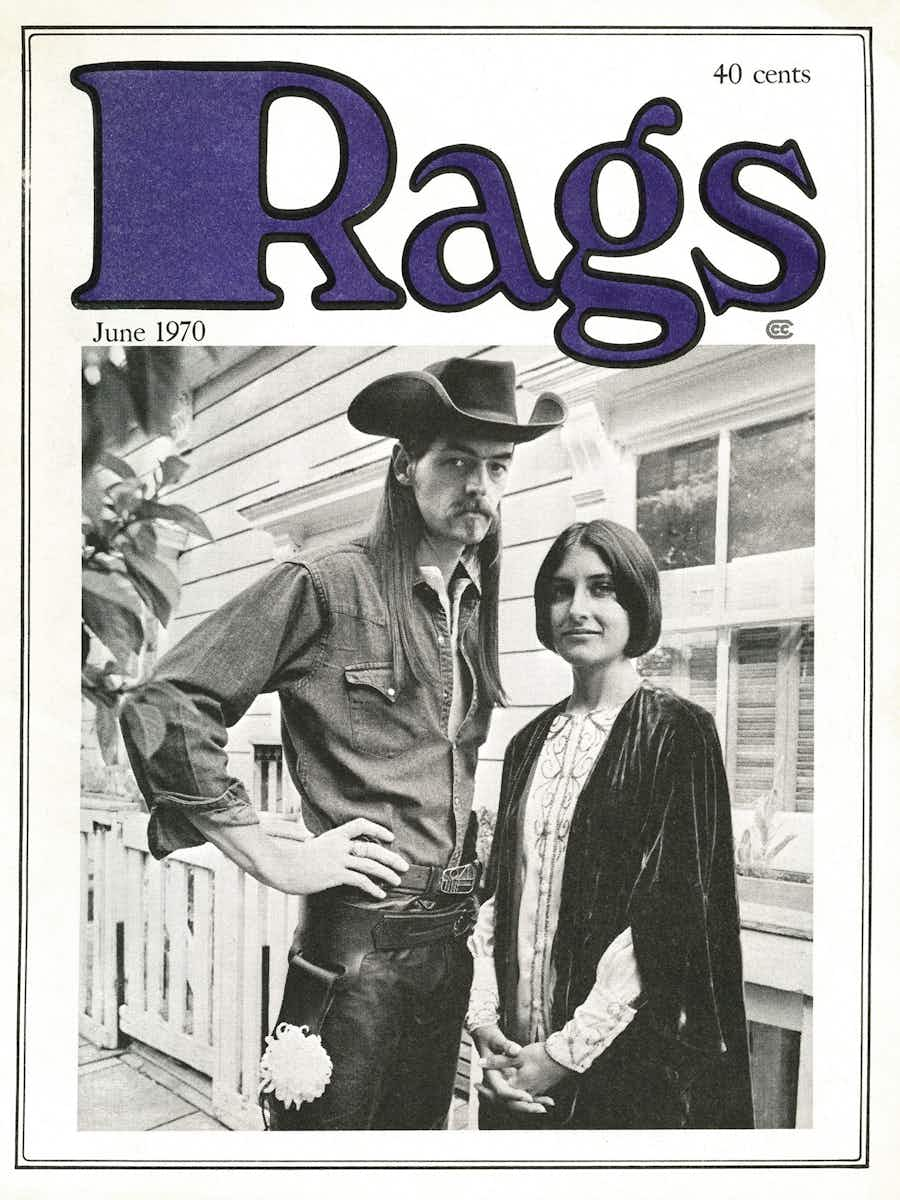 "Rags came out in the ​'70s. The first issue is dated June 1970. It lasted for at least a year; it may have gone into 1972. It was a monthly, published by Rolling Stone out of San Francisco. It was kind of a hippie fashion magazine – that's the shorthand way to describe it – with no interest in big labels.
It was about people presenting themselves in their own way, very much an alternative to Vogue, setting up what in New York would be thought of as ​'downtown.' It was dressing without labels. It was on newsprint, relatively small, and I like it especially because it was for the people. Rags was a counterculture magazine with a smart range of articles and on the street pictures, but no major photographers that I'm aware of – except Peter Hujar, occasionally. It was almost documentary images of people as they presented themselves."
Issues is published by Phaidon and is available to purchase now.

More like this