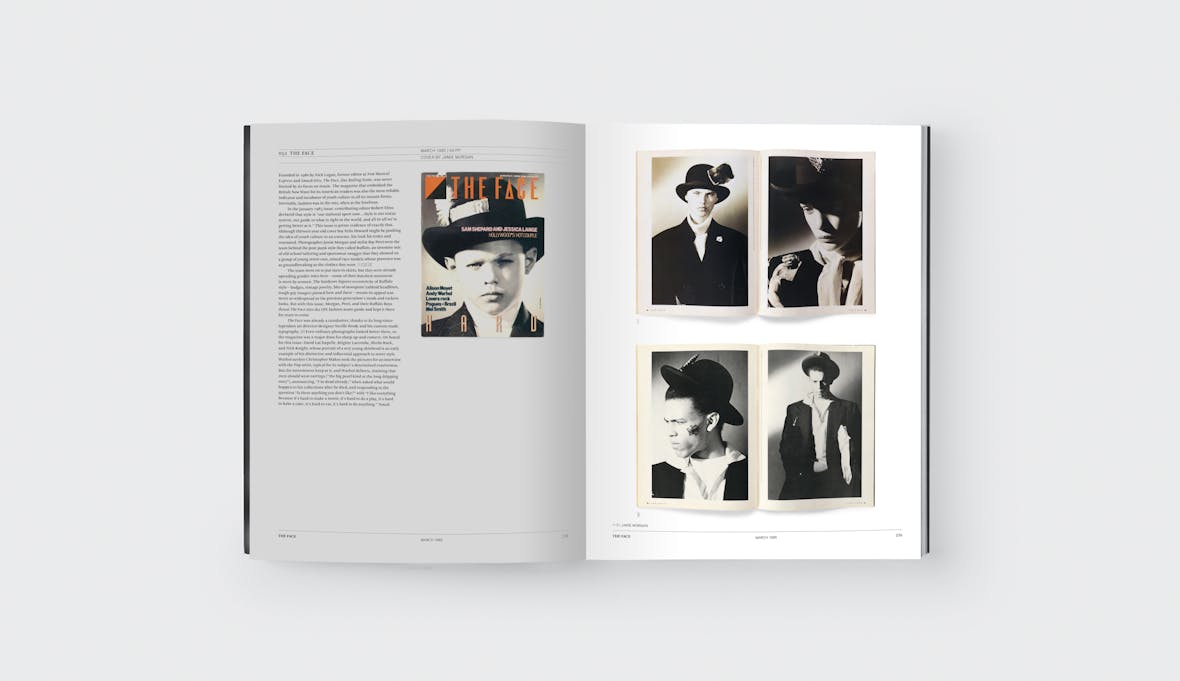 Mega-col­lec­tor Vince Alet­ti shares his favourite alter­na­tive magazines
As a pre­teen, I used to arm myself with scores of inte­ri­ors mag­a­zines. I obsessed over pedes­tri­an Mid­west­ern cou­ples who had enough dis­pos­able income to acquire The Bold Look of Kohler®, hop­ing one day to be called upon by friends or rel­a­tives to mete out advice for their impend­ing remod­el. My favourite of the many I fre­quent­ly pur­chased was prob­a­bly a Bet­ter Homes & Gar­dens spe­cial inter­est pub­li­ca­tion called Kitchen and Bath Ideas. ​"Skip the gar­den and take me to the claw­foot tub!" I often whis­pered to myself while thumb­ing through the pages of before-and-after photoshoots.

It was sim­i­lar for a young Vince Alet­ti. ​"I don't think I quite got what I was say­ing when I told friends at 12 years old that I want­ed to be an inte­ri­or dec­o­ra­tor," he tells me, laugh­ing, over the phone. Alet­ti, now 74, held a sub­scrip­tion to House & Gar­den as a child grow­ing up just out­side Philadel­phia. It kick­start­ed a mag­a­zine col­lec­tion that now num­bers in the tens of thou­sands and obscures most walls of his East Vil­lage apart­ment. He has music mag­a­zines, fash­ion mag­a­zines, and one-off mag­a­zines that aren't even avail­able on eBay.
He recent­ly took it upon him­self to sift through all of his mag­a­zines to com­pile a com­pendi­um of the his­to­ry of fash­ion pho­tog­ra­phy. The result is Issues, a Phaidon book that cat­a­logues the sem­i­nal work of pho­tog­ra­phers like Irv­ing Penn, Steven Meisel and oth­ers, splashed across the pages of mag­a­zines like Vogue Italia, V and Dutch. It high­lights cer­tain issues of these mag­a­zines, with notes from Alet­ti on why they are both per­son­al and wide­ly sig­nif­i­cant. And while some inclu­sions are obvi­ous – a Jean Shrimp­ton Harper's Bazaar issue from 1965, shot entire­ly by pho­tog­ra­ph­er Richard Ave­don, for exam­ple – oth­ers are more left-of-cen­tre. So The Face asked Alet­ti to hand­pick his favourite alter­na­tive titles worth a clos­er look.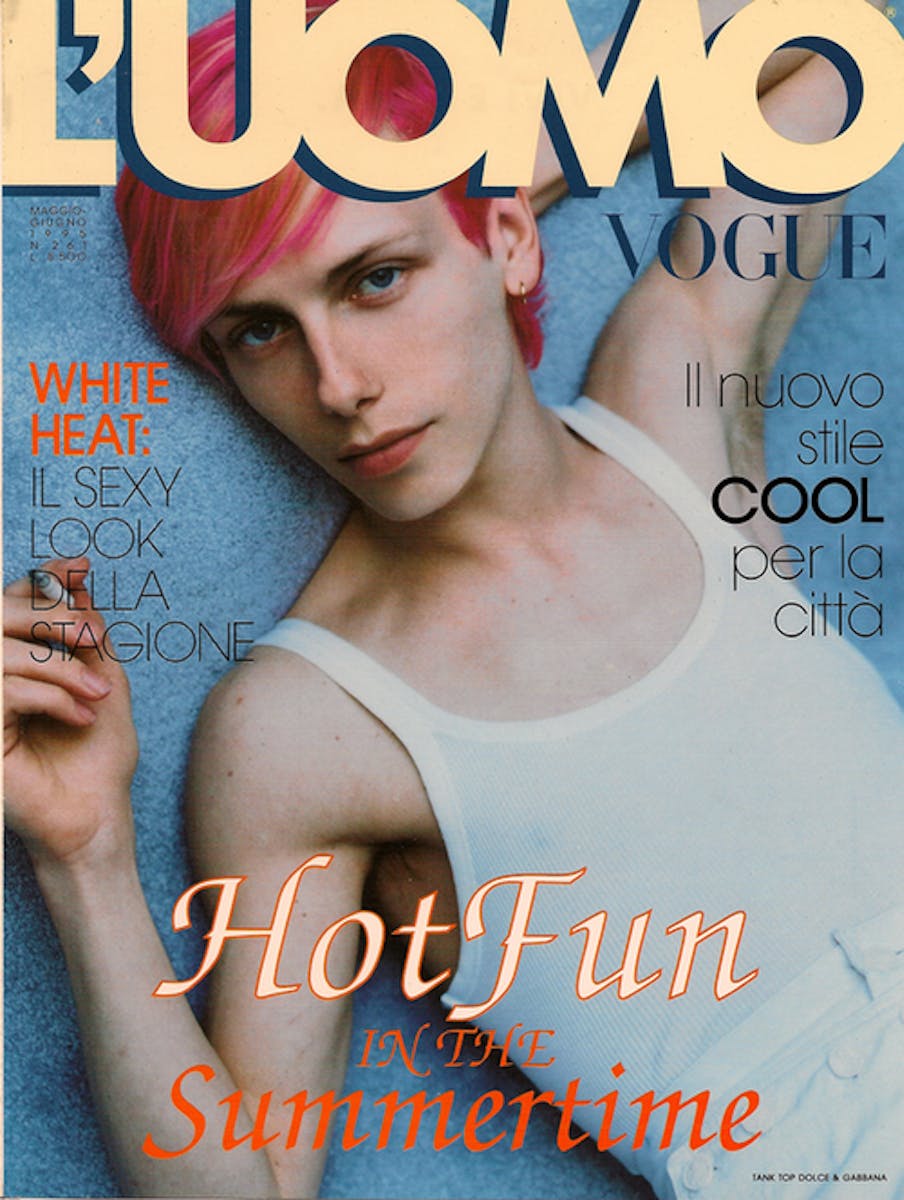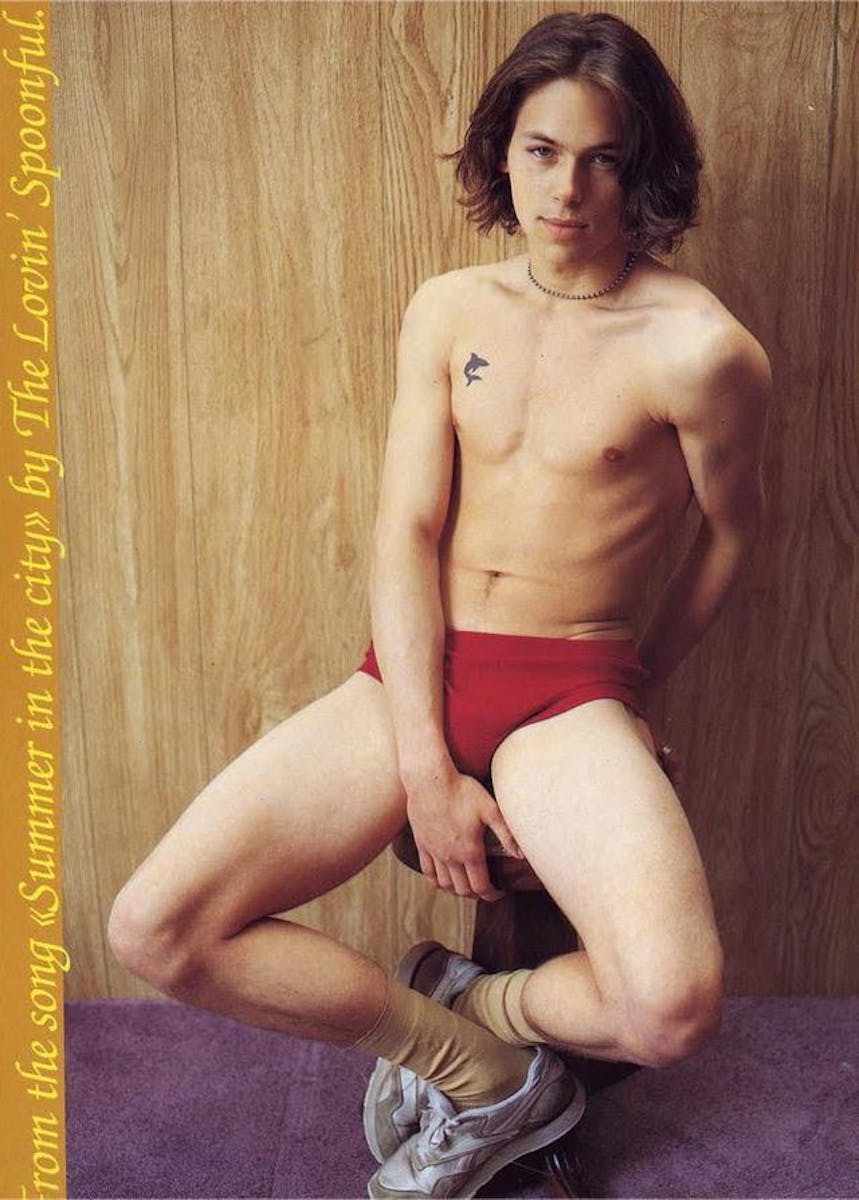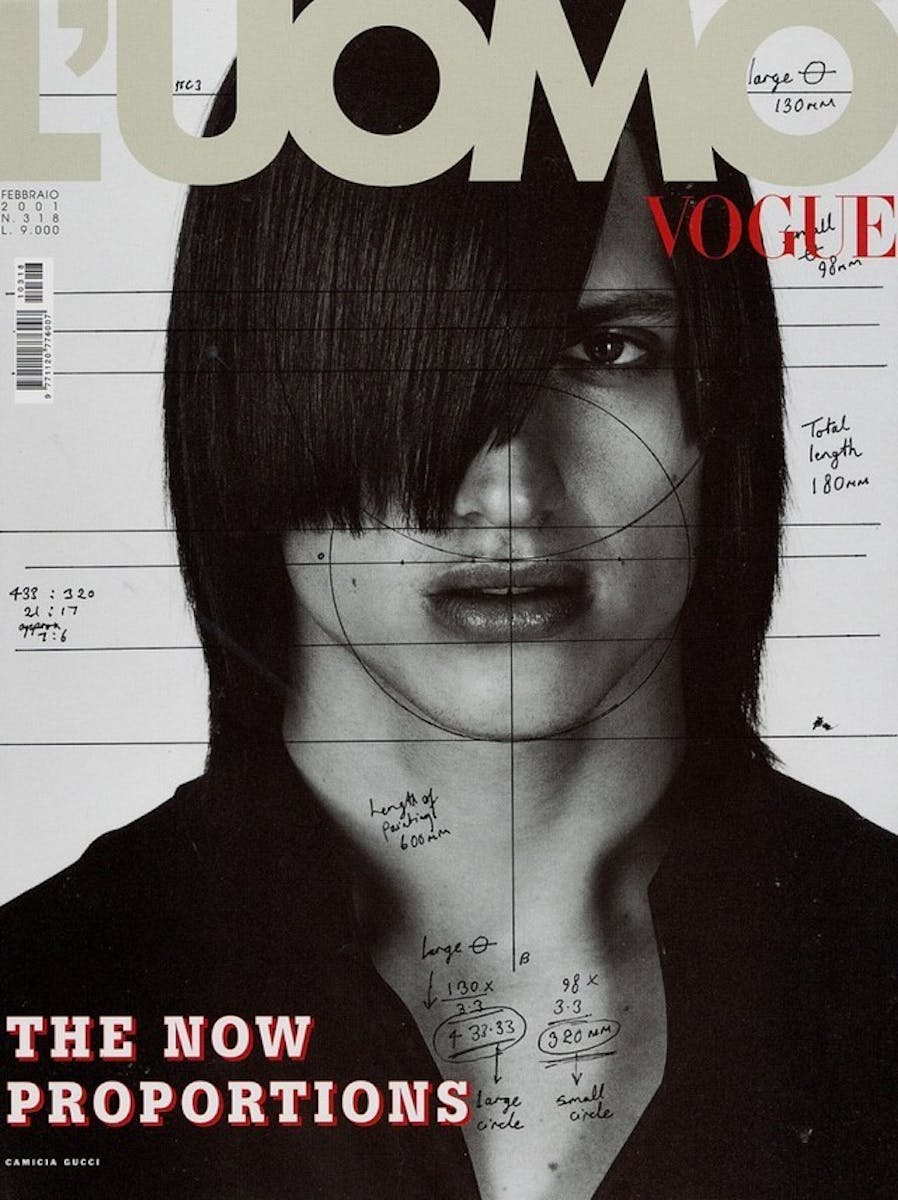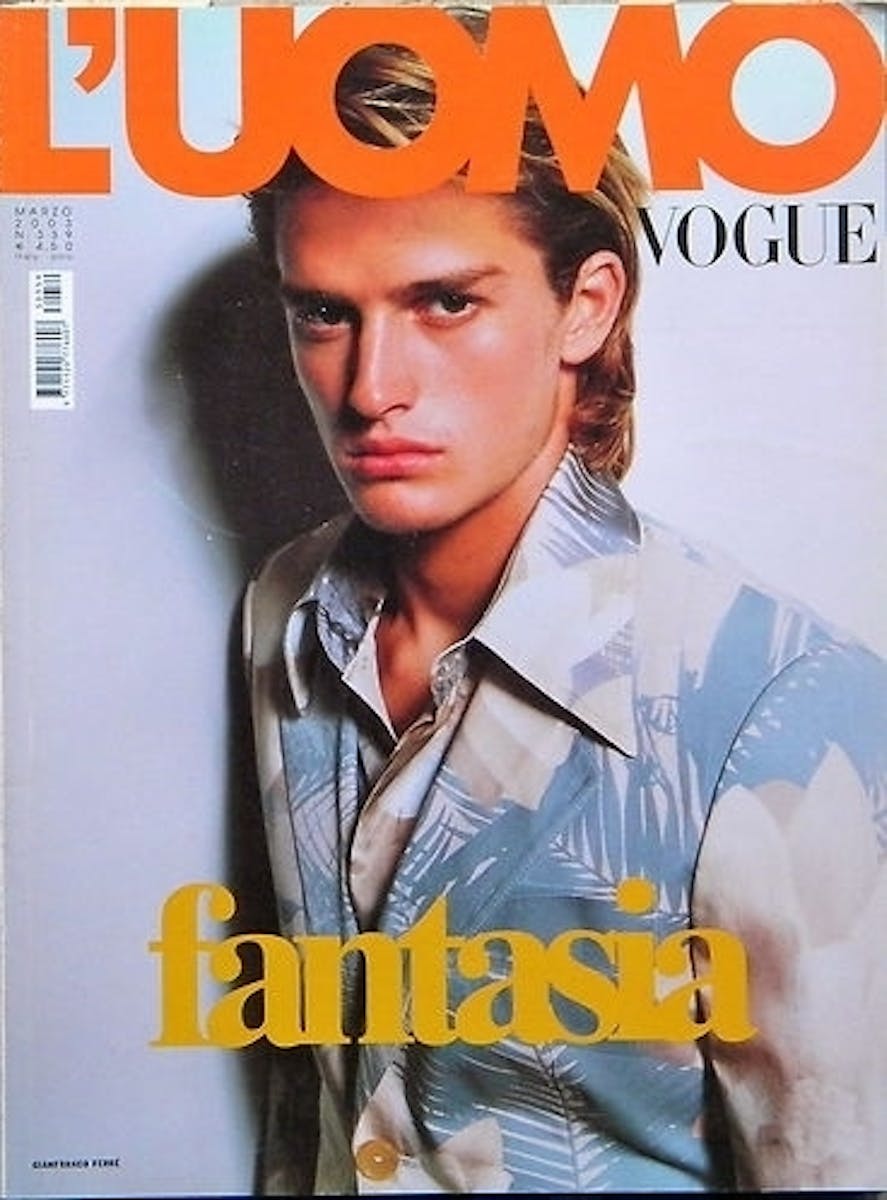 L'Uomo Vogue, May/June 1995
"It was dif­fi­cult for me to cut the Meisel ref­er­ences [in Issues] down to just a few. I thought this par­tic­u­lar issue of L'Uomo Vogue – with what became the Calvin Klein ads – is just so play­ful­ly erot­ic. There is a lev­el of real fun in that ['Boys of Sum­mer edi­to­r­i­al'] know­ing that Meisel was real­ly push­ing a lot of but­tons and play­ing with sleaze that still looks wrong – but hilar­i­ous­ly wrong. The guys look like lit­tle hustlers.
I think [Meisel] was real­ly being sly and look­ing to see how far he could go. But it makes it a knock­out swim­suit spread – although the swim­suits all look like under­wear here. The idea that this became a scan­dal because it turned into the inspi­ra­tion for the Calvin Klein ads in that peri­od is hilar­i­ous to me. Although L'Uomo Vogue is not essen­tial­ly an alter­na­tive mag­a­zine, when they pub­lished a lot of Meisel and a lot of ear­ly Steven Klein they were at their strongest and most provoca­tive, real­ly play­ing with gender."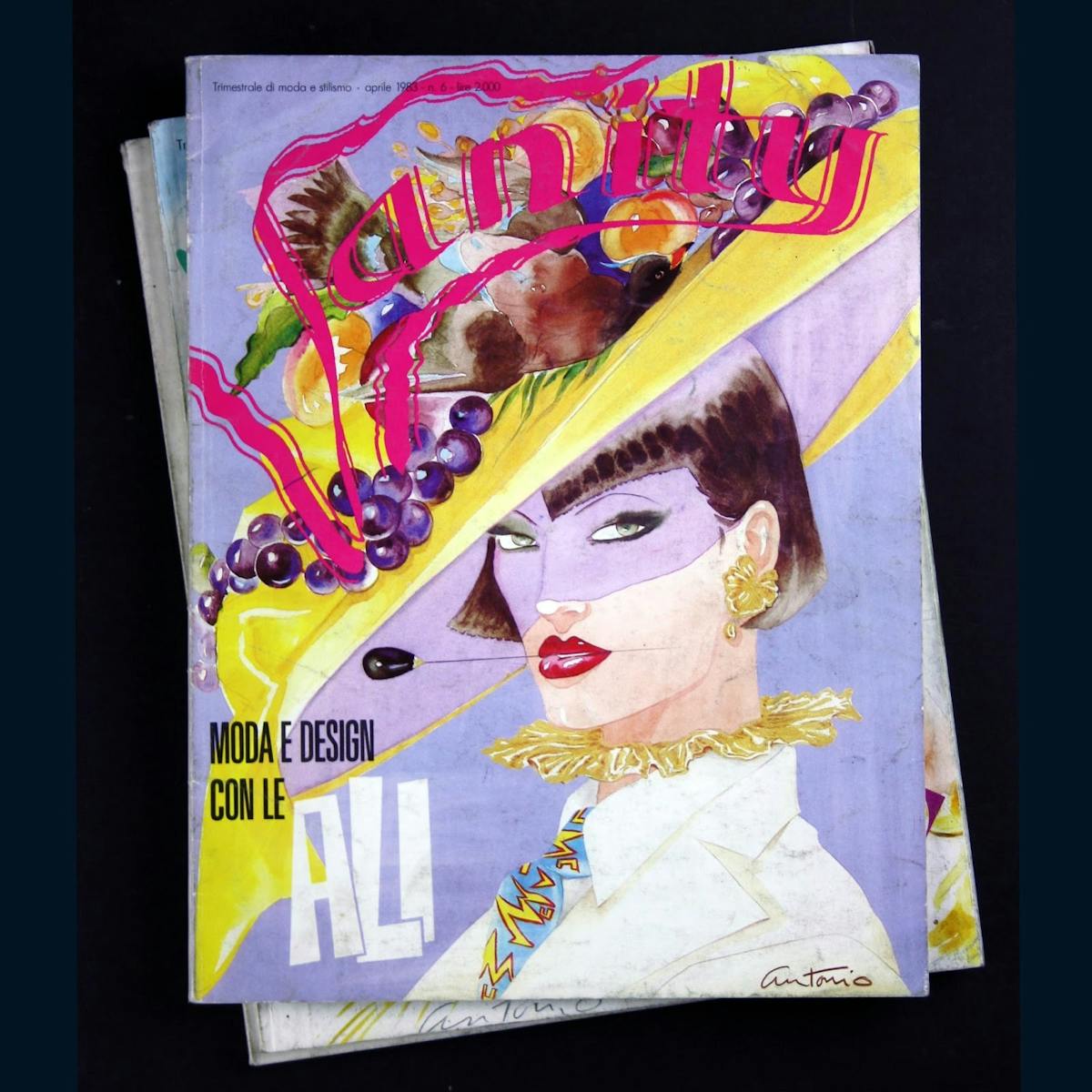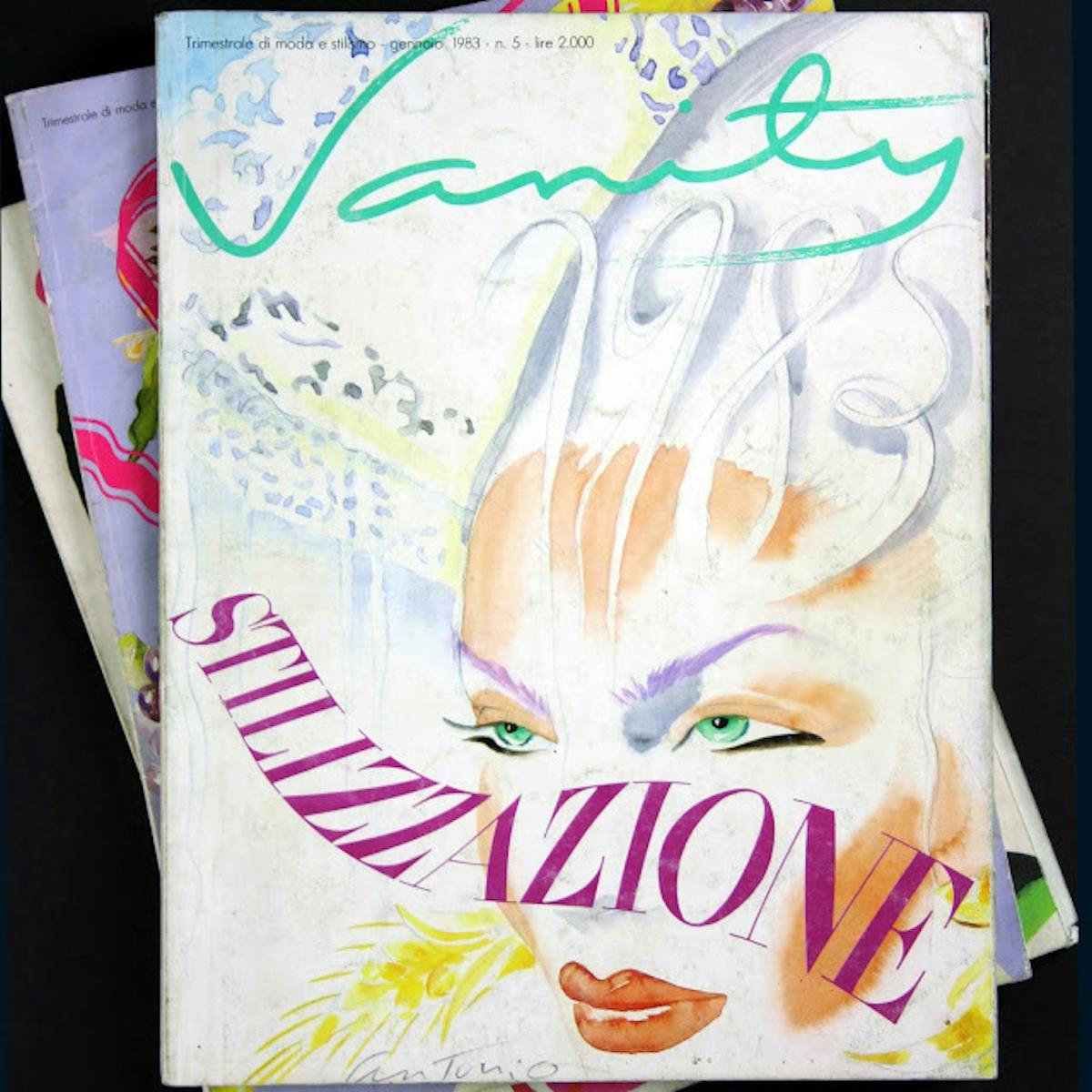 "Van­i­ty was anoth­er eccen­tric Condé Nast fash­ion mag­a­zine con­ceived by Anna Piag­gi. This was her baby. It was not so much a strong pho­tog­ra­phy mag­a­zine. The first issues were in 1981 and it last­ed until 1983.
What dis­tin­guished it from the begin­ning was that she col­lab­o­rat­ed very close­ly with the illus­tra­tor Anto­nio Lopez. So he did a lot of the ear­ly cov­ers, a lot of spreads inside. It was very unusu­al in that it was unusu­al­ly designed in terms of lay­out and a lit­tle unhinged in some ways. At the begin­ning, she used Bill Cun­ning­ham quite a bit and run­way pho­tos and these extra­or­di­nary Anto­nio illustrations."
"[Huge] was one of the mag­a­zines that I got obsessed by when I first dis­cov­ered it. It was so beau­ti­ful­ly designed and so smart in terms of fash­ion and cul­ture. Every issue that I've found of Huge had a dif­fer­ent focus. The one I chose to write about was focused on Polaroids, but they did one on Lar­ry Clark; they did one on Wal­lace Berman, who was this post­beat col­lage artist from the West Coast.
What I like about it is that the mag­a­zine always felt very per­son­al in terms of their edi­to­r­i­al focus. They got obsessed with some­thing and then they looked into it. It was one of the first mag­a­zines that was very focused on ​'her­itage brands' that they would fetishise. But every issue had a range of pho­tog­ra­phers that they cul­ti­vat­ed on their staff, while also bring­ing in a num­ber of oth­er per­son­al­i­ties and pho­tog­ra­phers from around the world. I end­ed up high­light­ing in the book Andy Warhol, Ara­ki, Car­lo Molli­no and Dai­do Moriya­ma, who did a reg­u­lar fea­ture in Huge. The [edi­to­r­i­al staff] clear­ly were pho­to nerds on some level."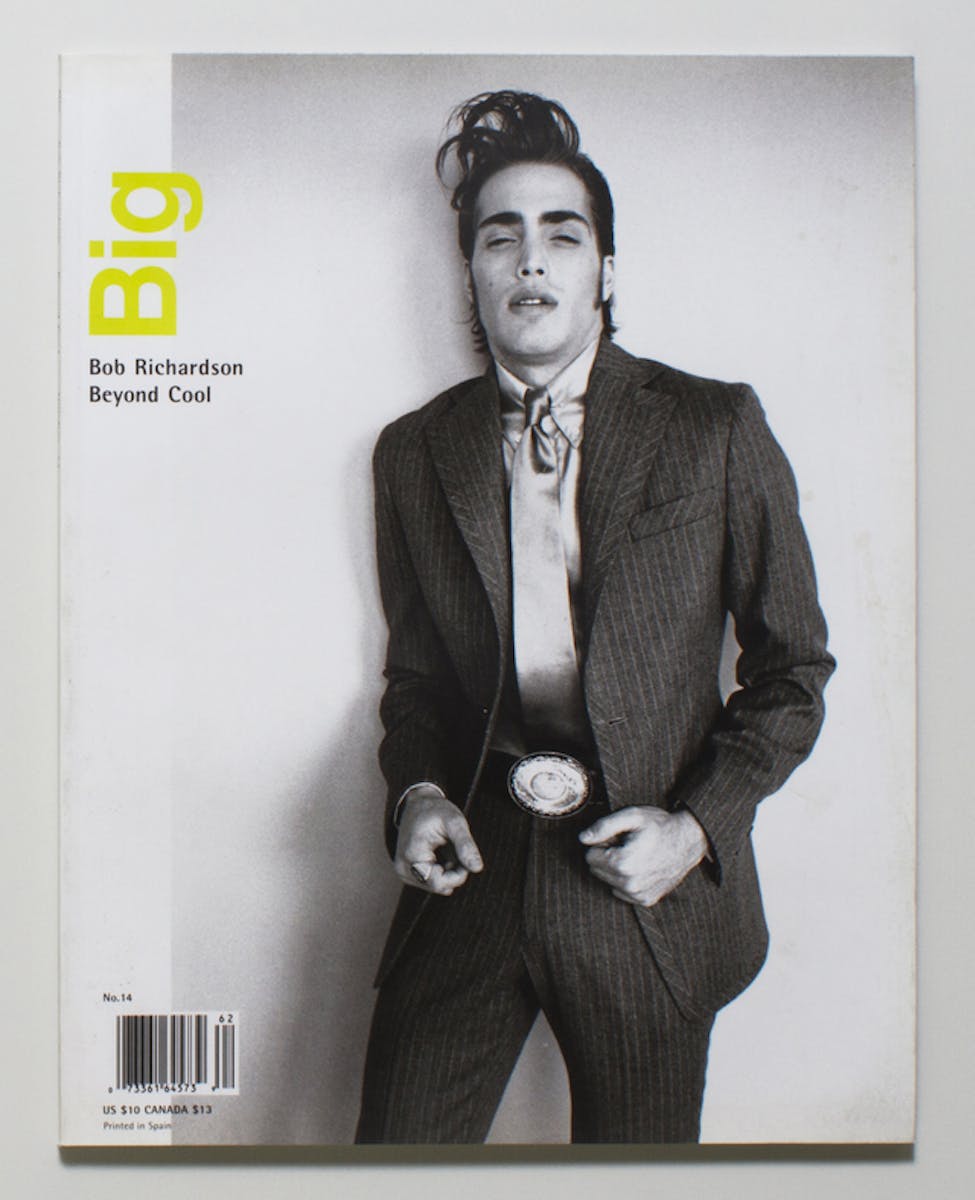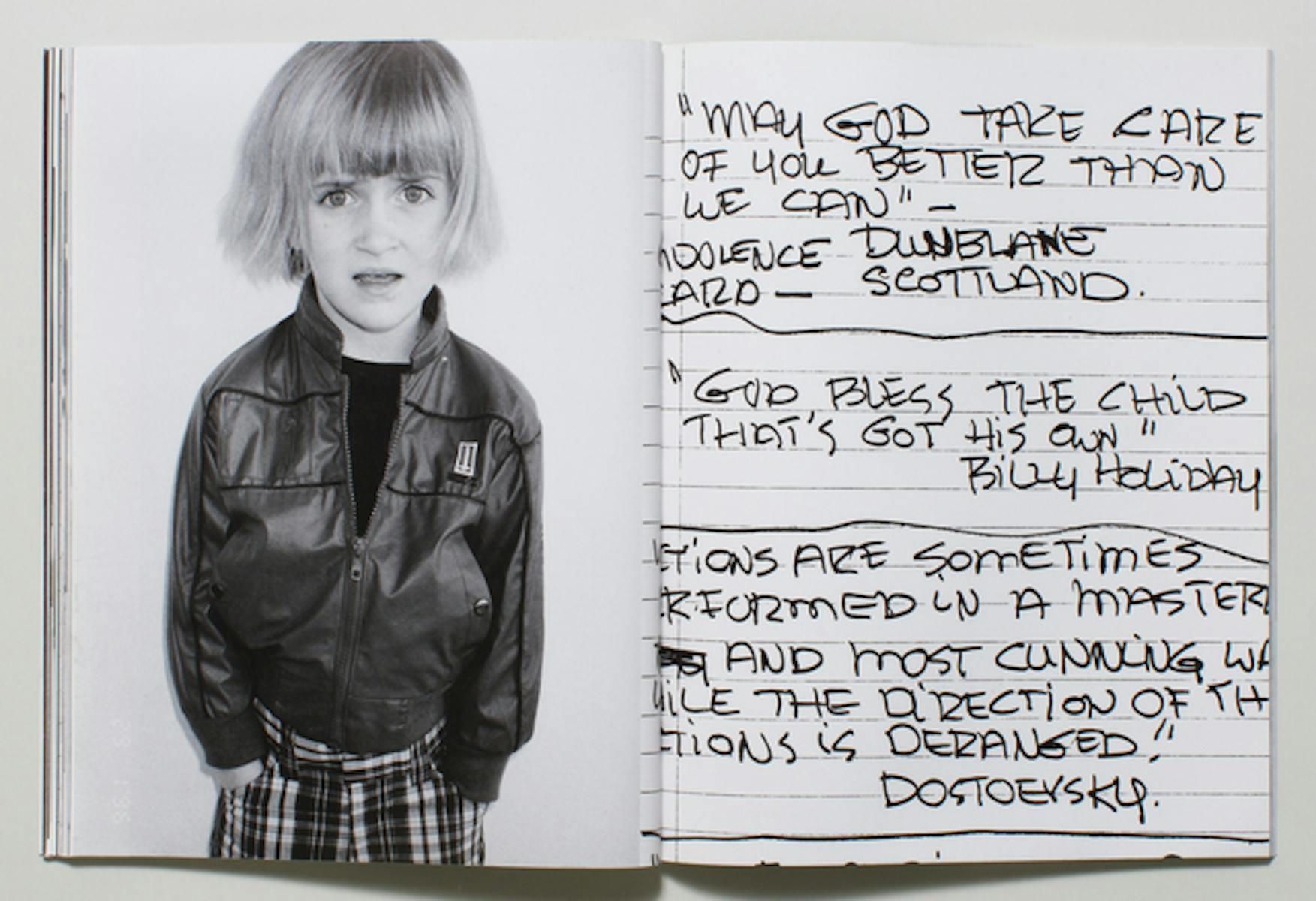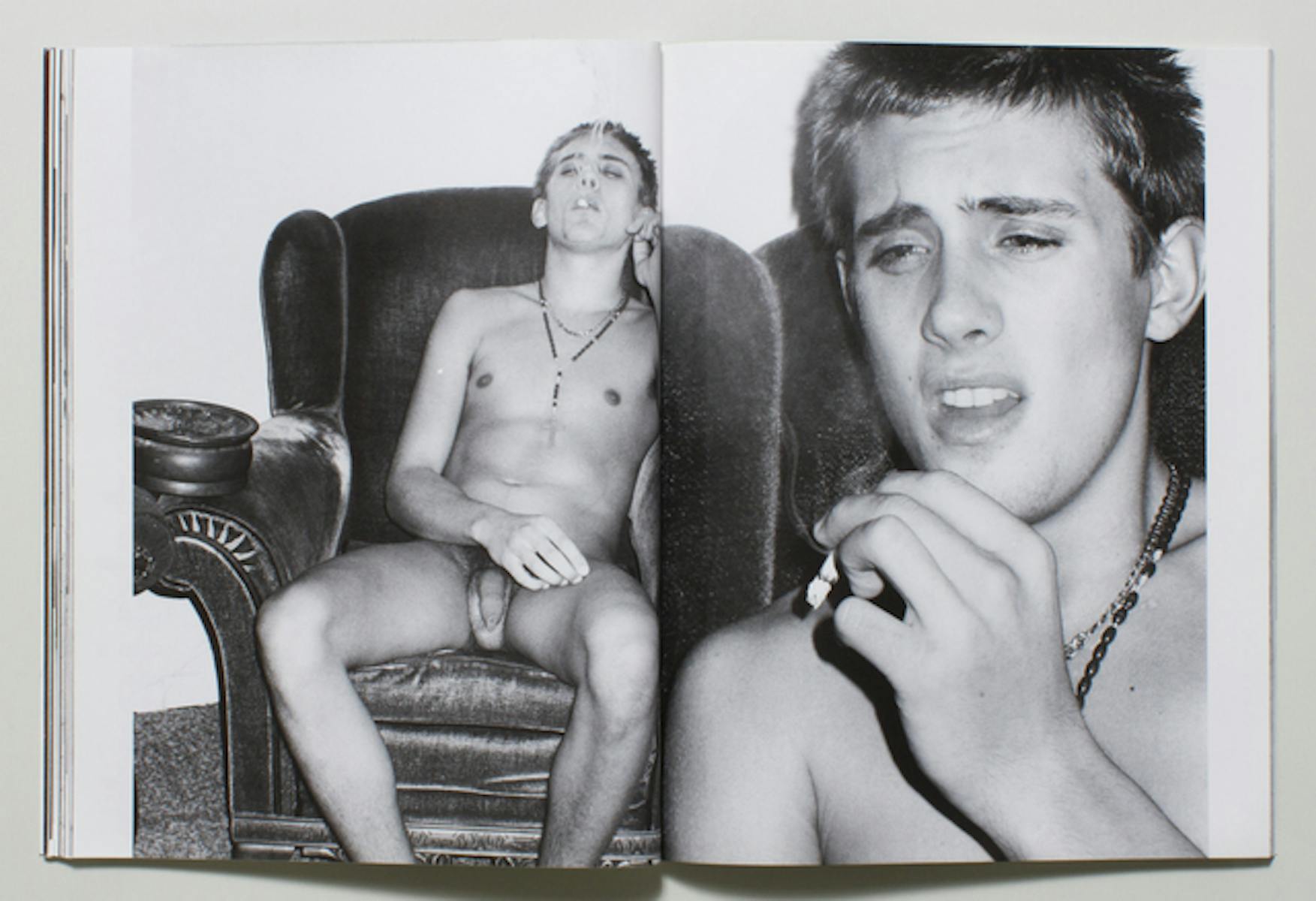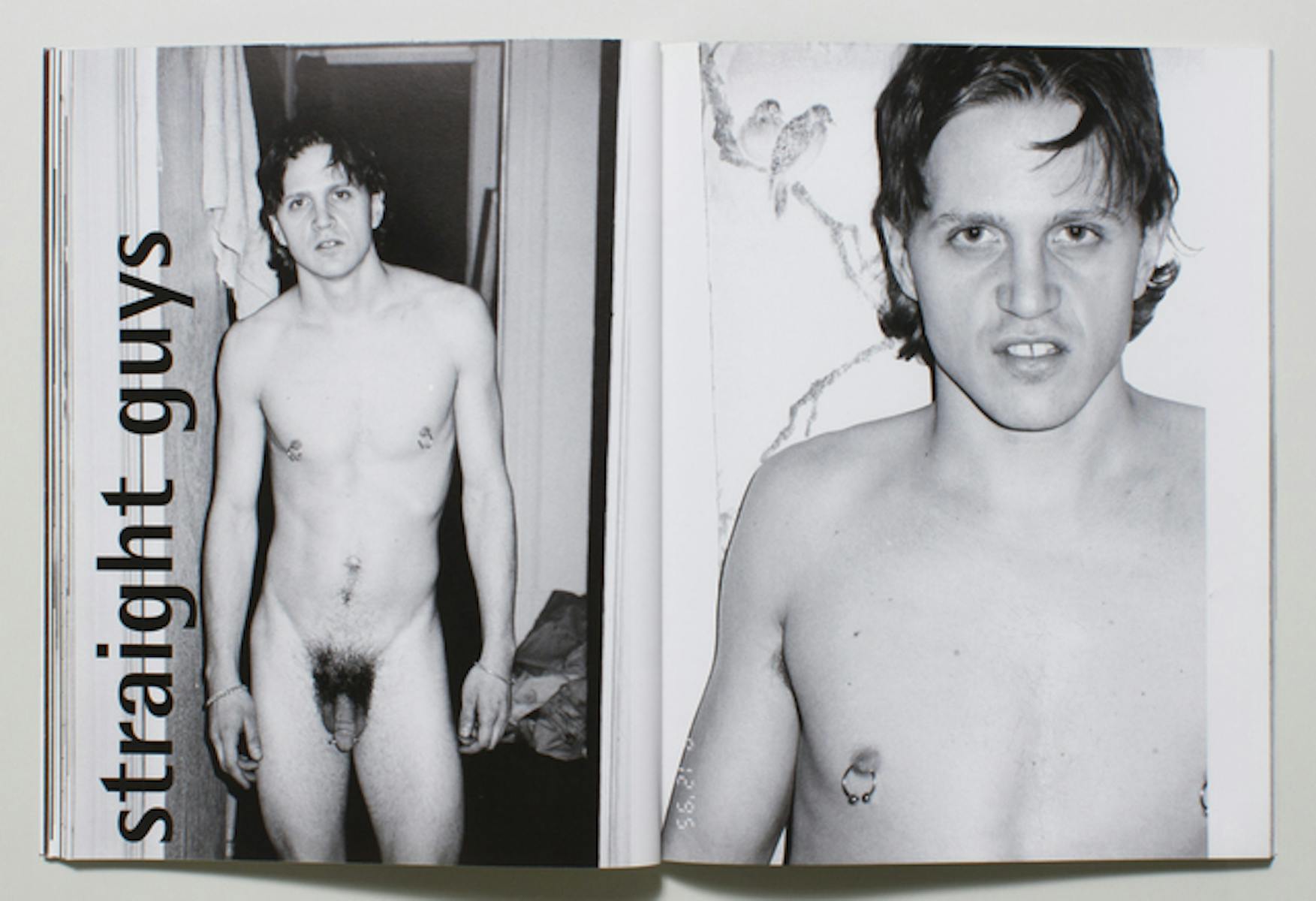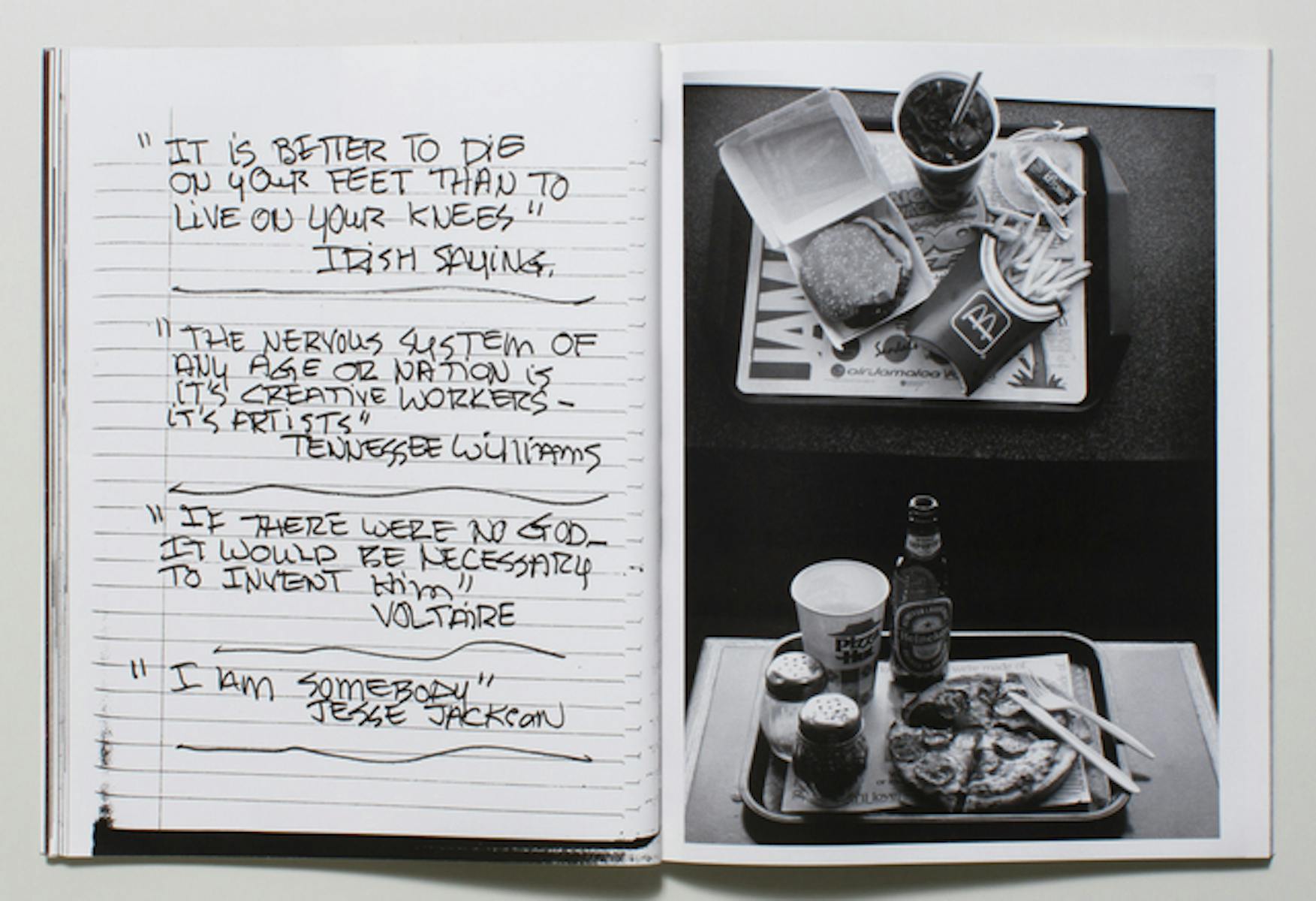 "[Big founder] Marce­lo Jüne­mann just did what he want­ed to do. Each issue had a dif­fer­ent logo, often a dif­fer­ent size. You nev­er knew what was com­ing next.
The issue that I chose was one that was par­tic­u­lar to Bob Richard­son, a pho­tog­ra­ph­er who prob­a­bly for most peo­ple now is more famous as Ter­ry Richardson's father, but dur­ing the ​'60s was a key fig­ure at Harper's Bazaar and became a cult fig­ure for oth­er photographers.
This issue was one that he talked them into doing as a project – he took every image of the issue, he basi­cal­ly designed it in a lot of ways. He cre­at­ed a num­ber of very per­son­al writ­ing projects with­in it. And then it includes a mini ret­ro­spec­tive of some of his most famous pic­tures. So since Richard­son was a fig­ure that I want­ed to men­tion, this was a way to talk about him, show a com­pressed ver­sion of his his­to­ry, but also talk about his lat­er years and what this represented.
[Big] went on to do a great issue with Nick Knight. They also did a whole issue ded­i­cat­ed to Lau­ren Hut­ton with an overview of her career includ­ing a lot of inter­views with her friends. They went all over the map. A lot of issues have noth­ing to do with fash­ion. It was real­ly not a fash­ion mag­a­zine but there was often a fash­ion com­po­nent and they clear­ly had a strong inter­est in fash­ion personalities."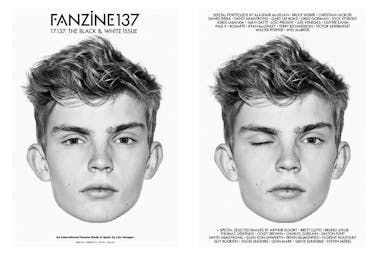 "Fanzine137, if you're talk­ing about alter­na­tive fash­ion mag­a­zines, is one of the best and most inter­est­ing. It's a very per­son­al mag­a­zine. It always feels fresh and from the begin­ning [edi­tor-in-chief and founder Luis Vene­gas] has been able to pull in all these fash­ion pho­tog­ra­phers. But he real­ly pro­vides a space for them and gives them free reign. And there's some­thing so fun about what he does.
The issue that I includ­ed was a fair­ly straight­for­ward one that was all black and white. And I thought it was fair­ly typ­i­cal of what he does with the range of pho­tog­ra­phers and his way of mak­ing each issue unique."

"I give a lot of cred­it to Matthias Vriens, who was the art direc­tor for its key years. Even though he was using a lot of pho­tog­ra­phers that oth­er peo­ple were using, he gave them a free­dom that meant the mag­a­zine could be more provoca­tive and more inter­est­ing than most of its rivals.

The main issue I includ­ed – what I think of as the ​'naked issue' – was one of the mag­a­zines that made me want to do this book. The idea that you can do a fash­ion mag­a­zine with no cloth­ing I thought was rad­i­cal, hilar­i­ous and real­ly smart. And it hap­pened because, talk­ing to Matthias in the process of doing the book, he said, ​'We were just over a bar­rel. All the oth­er mag­a­zines were get­ting the clothes that we want­ed and we didn't have enough pow­er at that point to say, ​"We need this."'
So they decid­ed to go with­out clothes and use Mikael Jans­son to pho­to­graph these mod­els naked. Every page has a design­er cred­it. In the cor­ner, every page says Pra­da or Ver­sace, Givenchy or what­ev­er. So you're con­stant­ly remind­ed that you're look­ing at a fash­ion mag­a­zine. But at the same time, it's com­plete­ly sub­ver­sive about real­ly play­ing with the con­ven­tions of what a fash­ion mag­a­zine does and sell­ing what is essen­tial­ly 80 pages of nudes."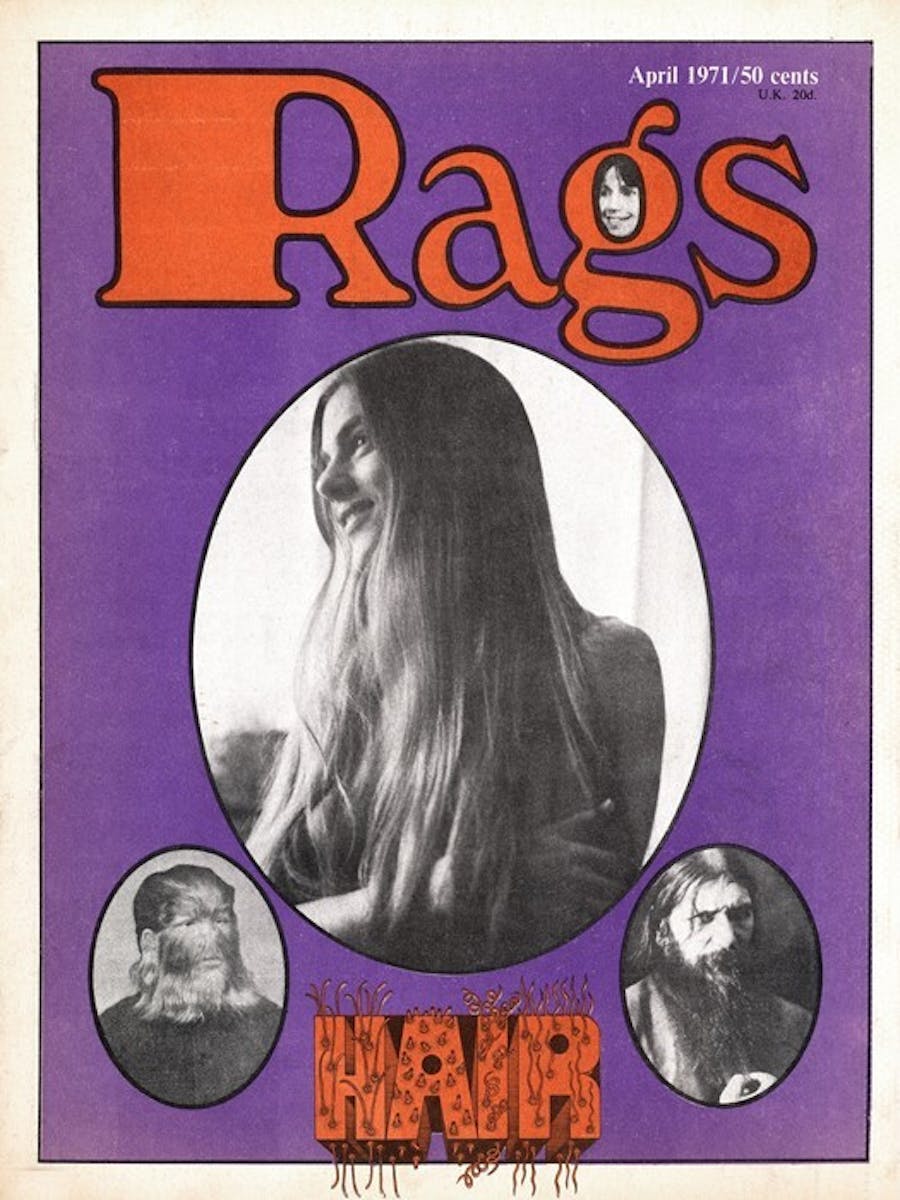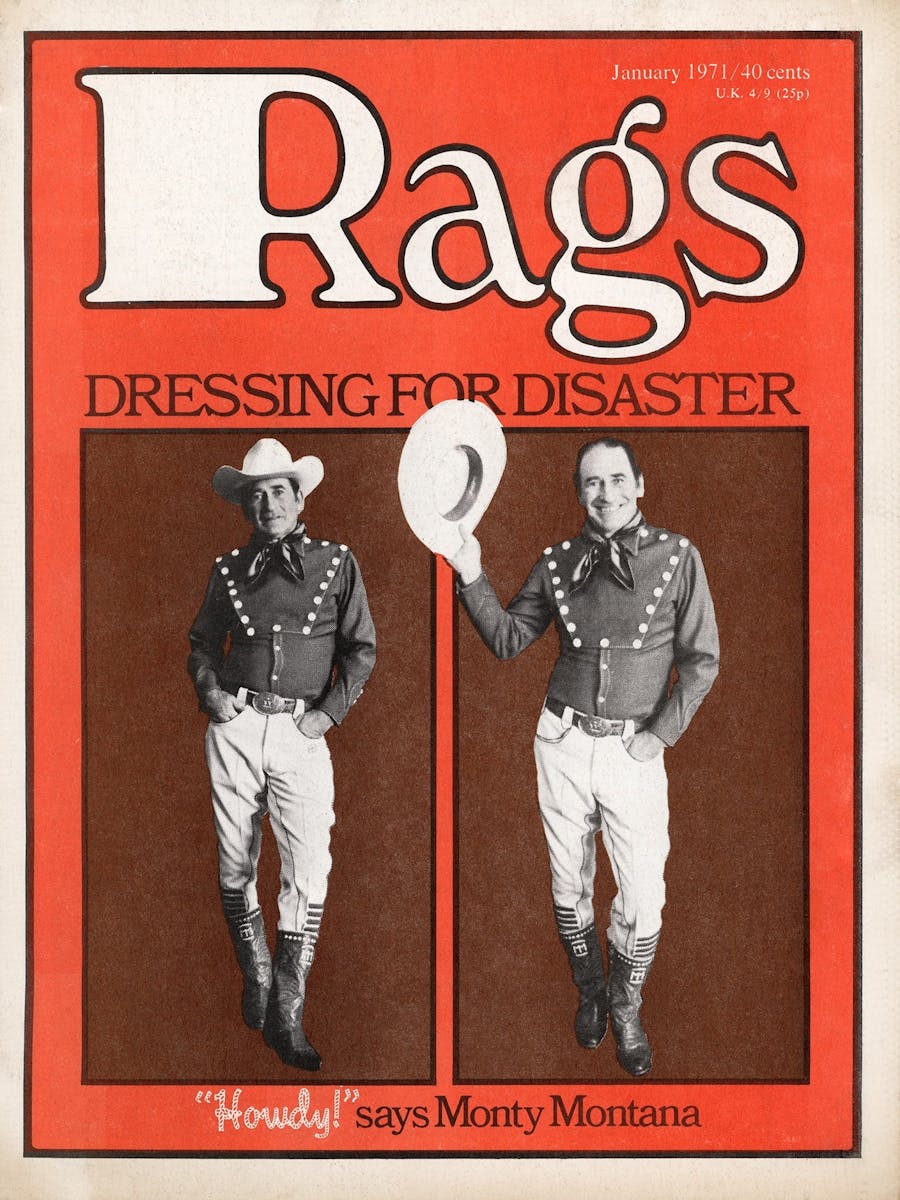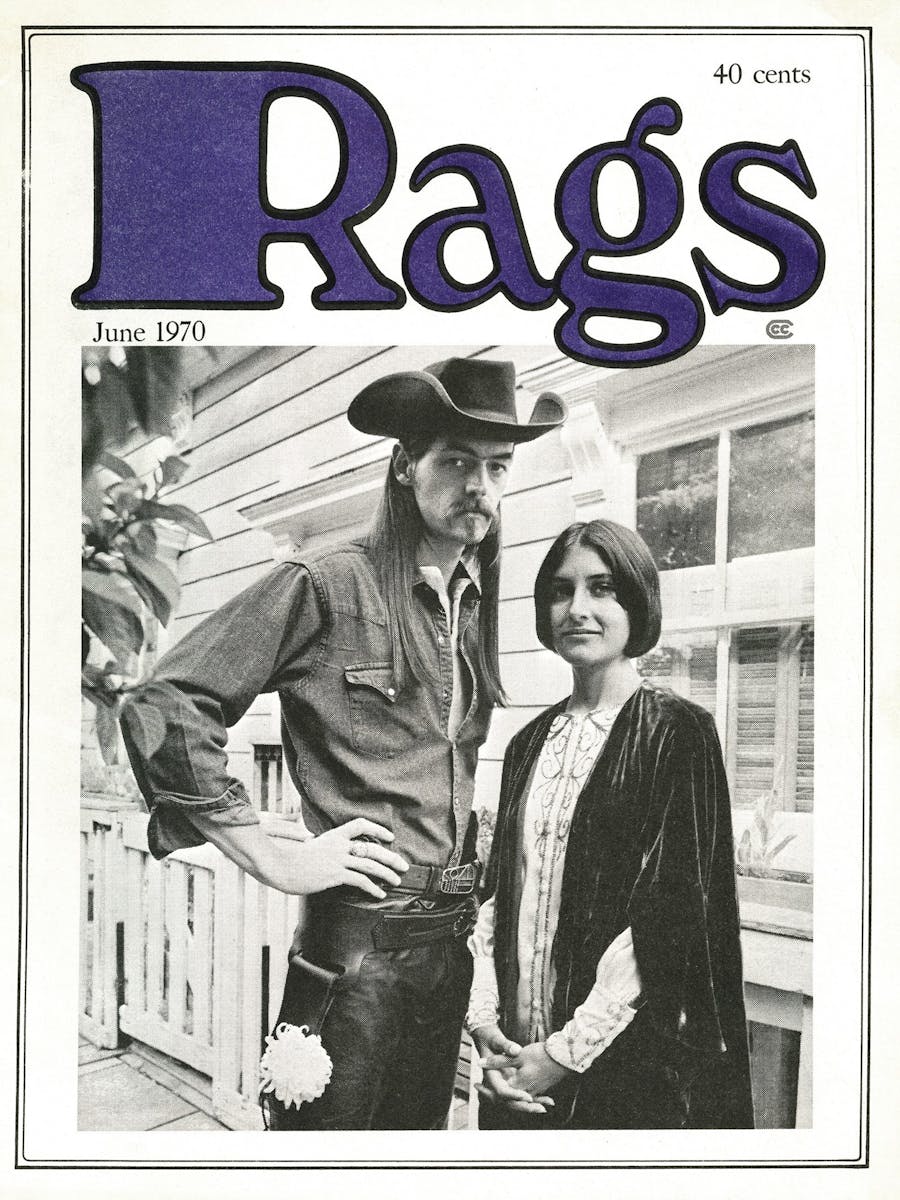 "Rags came out in the ​'70s. The first issue is dat­ed June 1970. It last­ed for at least a year; it may have gone into 1972. It was a month­ly, pub­lished by Rolling Stone out of San Fran­cis­co. It was kind of a hip­pie fash­ion mag­a­zine – that's the short­hand way to describe it – with no inter­est in big labels.
It was about peo­ple pre­sent­ing them­selves in their own way, very much an alter­na­tive to Vogue, set­ting up what in New York would be thought of as ​'down­town.' It was dress­ing with­out labels. It was on newsprint, rel­a­tive­ly small, and I like it espe­cial­ly because it was for the peo­ple. Rags was a coun­ter­cul­ture mag­a­zine with a smart range of arti­cles and on the street pic­tures, but no major pho­tog­ra­phers that I'm aware of – except Peter Hujar, occa­sion­al­ly. It was almost doc­u­men­tary images of peo­ple as they pre­sent­ed themselves."
Issues is pub­lished by Phaidon and is avail­able to pur­chase now.
---