Watch a life drawing class with TikTok heartthrob Noen Eubanks

The Face cover star serves four sultry poses over Zoom for an assortment of Sketch Sesh regulars (and his long distance girlfriend Abby Roberts). It's state of the art technology. Isn't he dreamy?
Noen Eubanks is reclining on the neon pink lit floor of his LA apartment over Zoom. He's wearing a striped crop top that exposes his slim midriff and a pair of black Calvin Klein logoed trousers – presumably a gift from the brand after he fronted one of their global campaigns.
Fourteen tiny squares stare back at him, each trying to capture the TikTok star, with over 10 million followers, and his famed genderless, sensitive soft boi look on paper.
Sketch Sesh is a drawing project started by artists James Davison and Simon Gray in 2017.
"We both studied design at Central St Martins and wanted to have fun drawing again," explains Davison, who began hosting classes in the basement of Dalston queer boozer The Glory, before taking the event to The National Gallery, London Fashion Week and beyond.
Now, with venues across Europe closed for the foreseeable future, the two have taken the event online for a series of Zoom drawing classes in collaboration with The Face.
"We look for models who possess their own unique qualities, something that makes them unapologetically individual," says Davidson of the casting for their debut digital session.
"Noen is free with who he is and that always makes a good subject."
The pair invited their inner circle of arty mates to join in the fun, including London nightlife royalty Princess Julia, CSM fashion graduate Olly Shinder, fine line artist Joshua Osborn (who does a fine line in art), as well as Eubanks' girlfriend – beauty guru Abby Roberts – to draw TikTok's first crossover star in not one, but four brooding poses.
As expected, the 19-year-old social media sensation and face of Celine was a natural. Watch the clip below to see what we mean and follow @thefacemagazine to find out who we're sketching next and how to join in.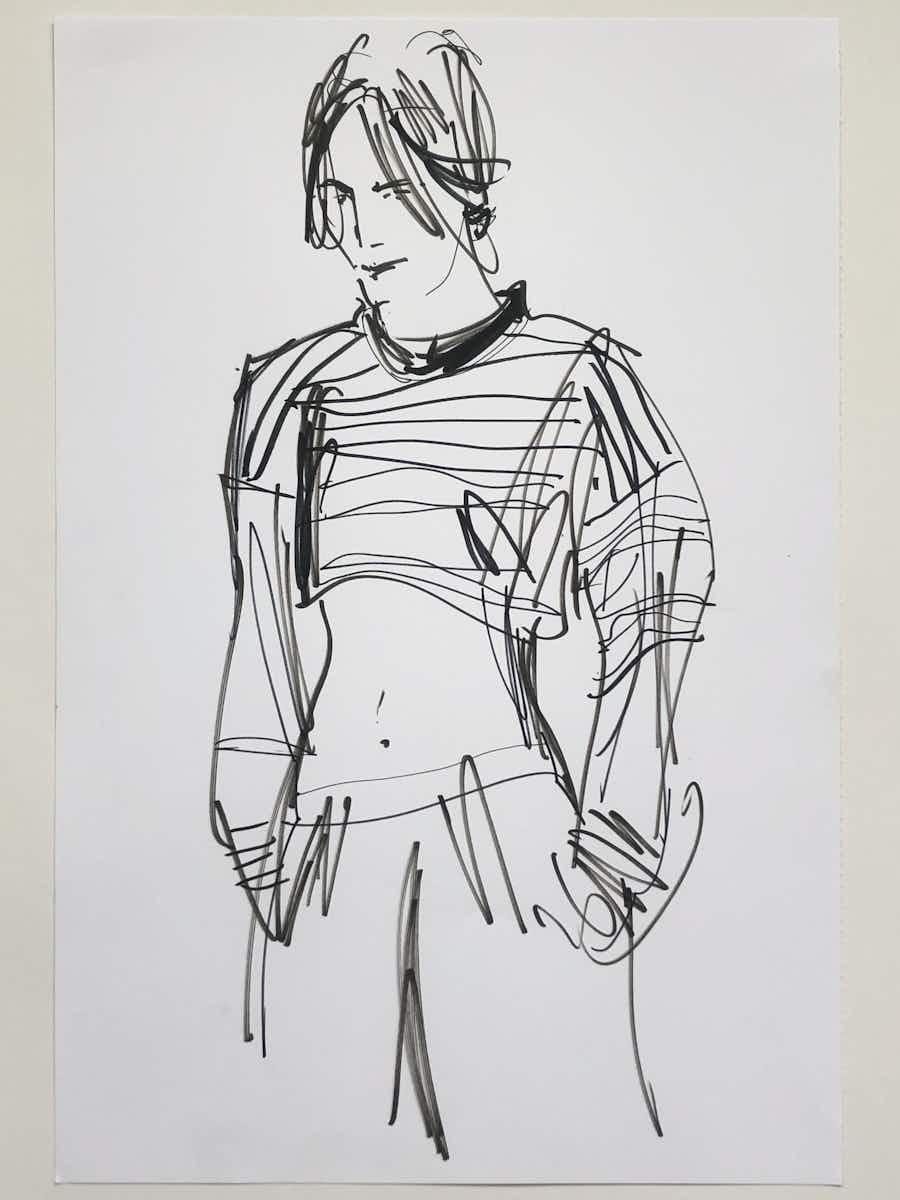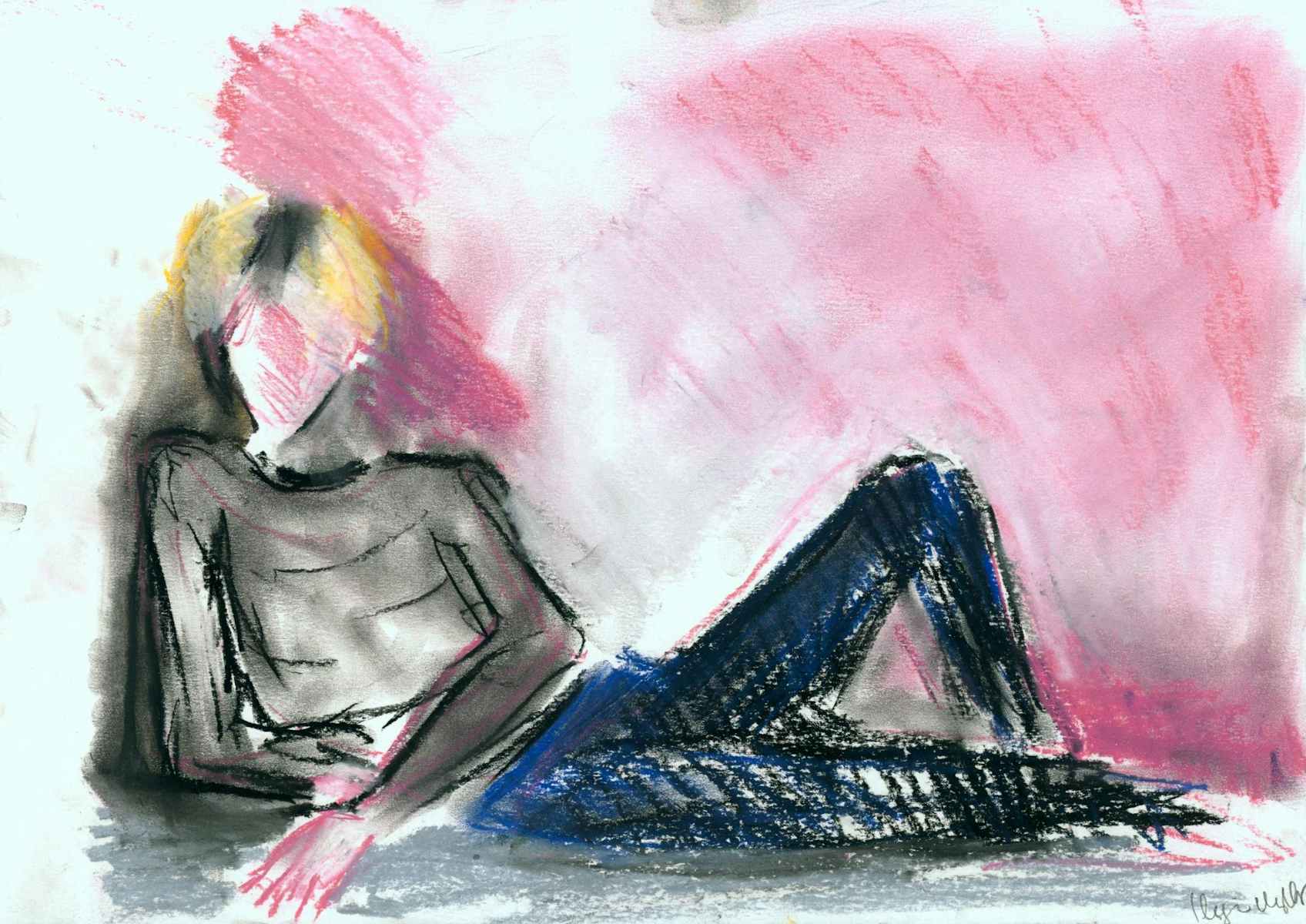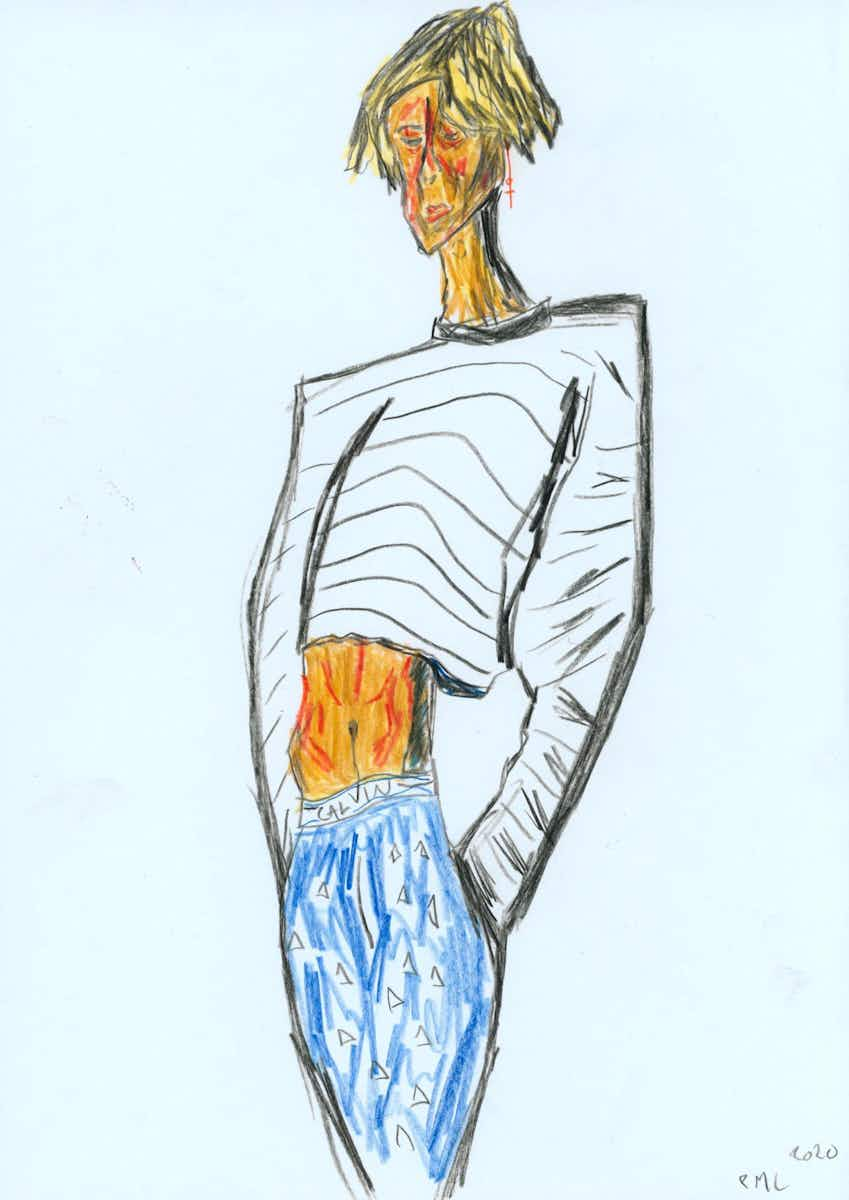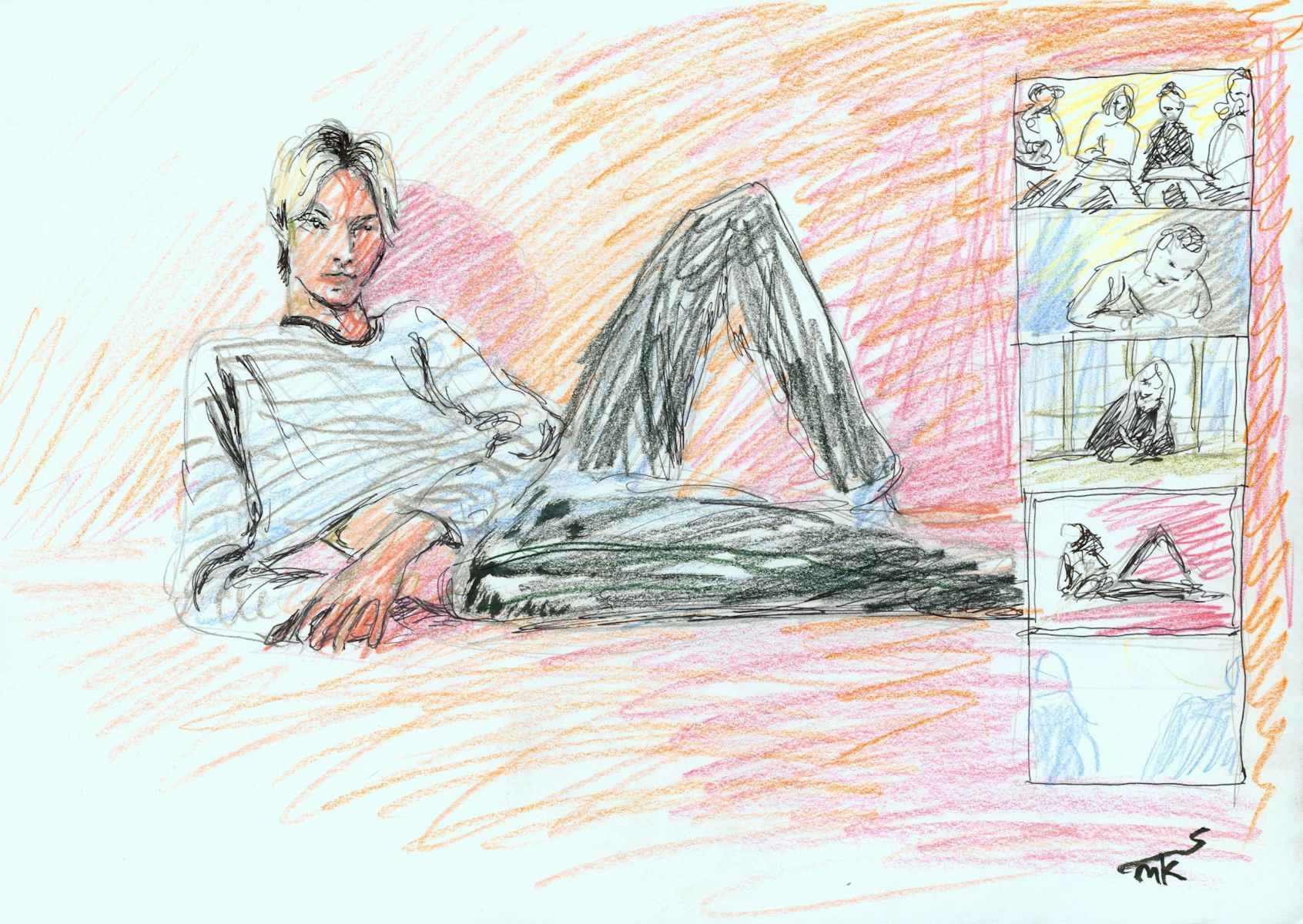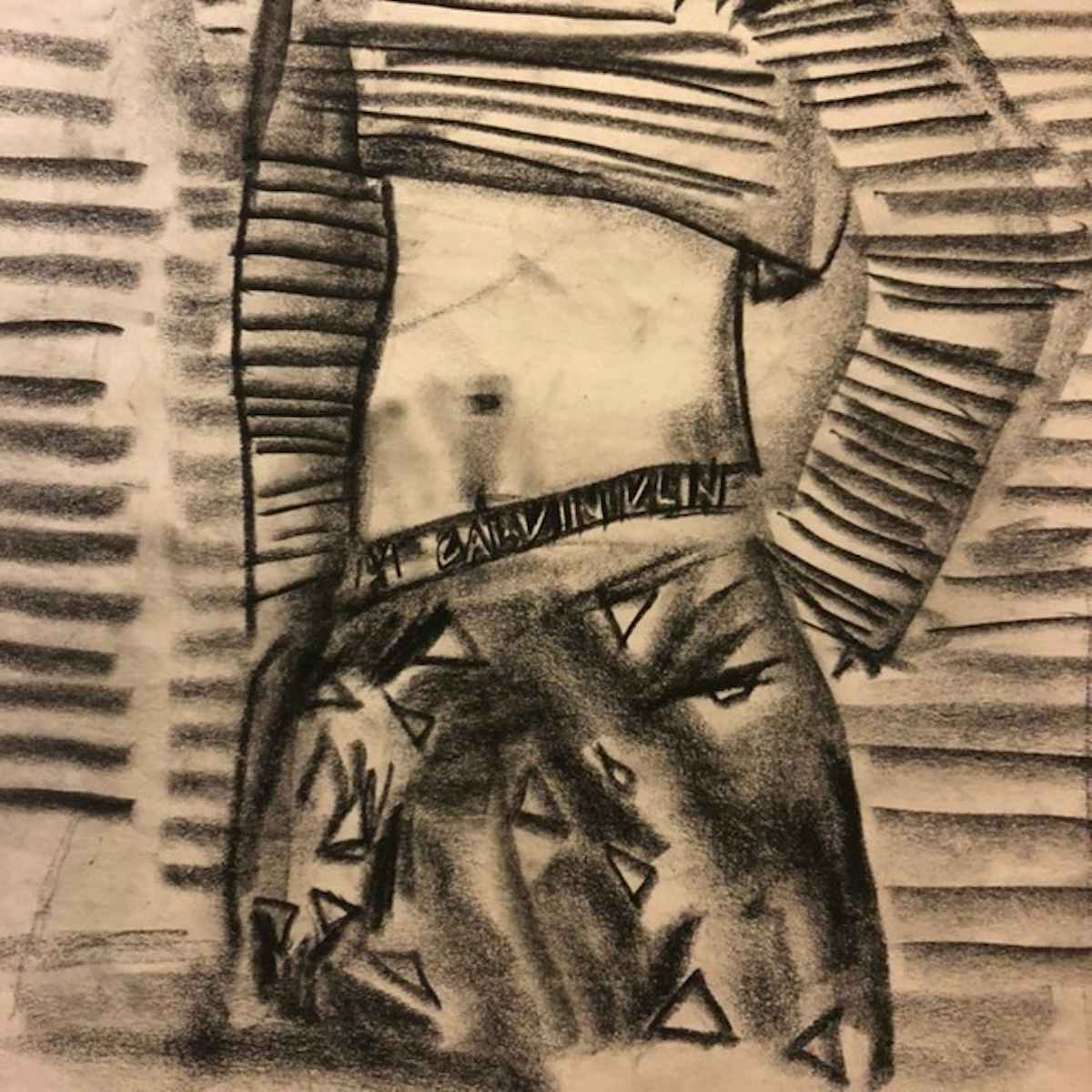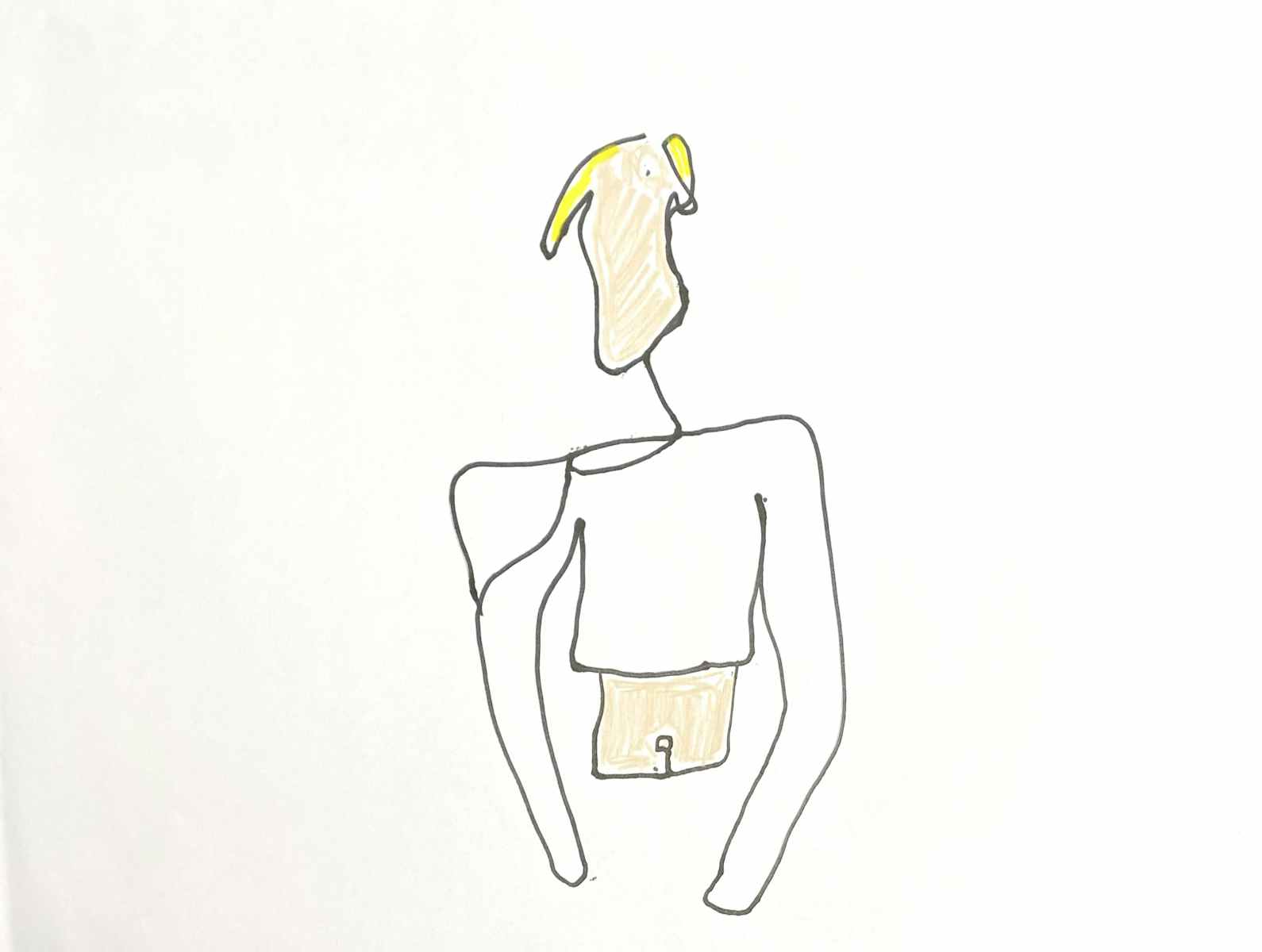 More like this