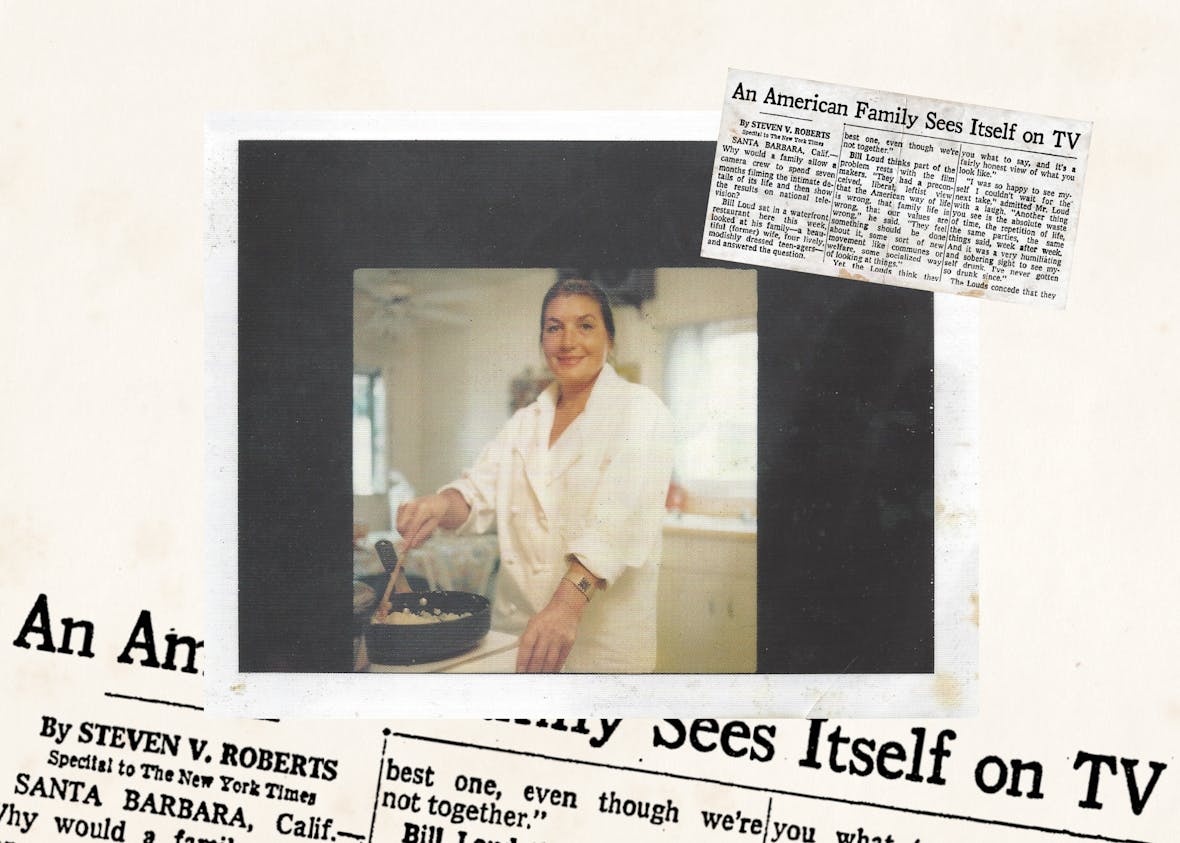 Catch­ing up with Pat Loud, America's first real­i­ty

TV

star
Lance Loud was at the San­ta Bar­bara Muse­um, wait­ing for a fash­ion show to start, when dialed-out, track-marked heiress Edie Sedg­wick came bound­ing up to him and the cam­era crew, but most­ly the cam­era crew, that was film­ing Loud for the real­i­ty tele­vi­sion series An Amer­i­can Fam­i­ly. It was Novem­ber 15, 1971. More impor­tant­ly, it was the night before Sedgwick's death from an over­dose of barbiturates.
At the fash­ion show's after­par­ty, Sedg­wick was berat­ed by Veron­i­ca Janeway. She loud­ly accused Sedg­wick of being a hero­in addict. ​"Those aren't hero­in marks; that's from a cat," Jef­frey Post, Sedwick's broth­er-in-law, rebutted. Sedg­wick took great offense, went home and, the next morn­ing, didn't wake up.
The ex-Warhol muse's death isn't a mys­tery. She'd gone the same way as Mar­i­lyn Mon­roe and Judy Gar­land had before her. But the last sur­viv­ing footage of Sedg­wick tak­en that night nev­er aired. It was scrubbed from An Amer­i­can Fam­i­ly and, if accounts are to be believed, was uncer­e­mo­ni­ous­ly destroyed. Rather curi­ous­ly, a New York Observ­er inter­view with Lance Loud ran in the ear­ly ​'00s in which he admit­ted that in that unused footage, his moth­er Pat alleged­ly accused him of ​"deliv­er­ing the coup de grâce to Edie Sedgwick."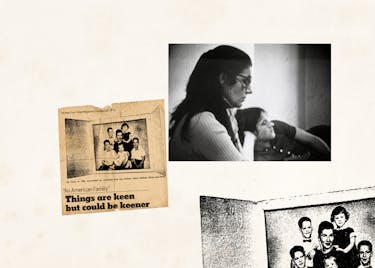 "Oh God, I'll tell you what hap­pened," Pat, now 92 and liv­ing alone in Los Ange­les, recent­ly told me by phone.
"I had a very bad cold and Lance had a guy vis­it­ing him, Nor­man Fish­er. And Nor­man, turns out, was the drug deal­er to the stars in New York City. They went to the open­ing and the cam­era crew fol­lowed them. And when the lights came on, Edie Sedg­wick – I saw the footage – came run­ning up to the cam­eras and she was almost inar­tic­u­late, almost unable to speak. She was either high or drunk or both," she says.
"They were talk­ing and Lance offered to take her home, and she let him. So he took her home and the next morn­ing Jack Bak­er called me around 10:00 am and he told me that she was dead. And so I called Lance. I said, ​'You did not do drugs or any­thing, did you?' And he said no. He saw this table by [Sedgwick's] door that was just filled with pre­scrip­tion bot­tles. And that was all; he dropped her off and left… PBS threw out all the out­takes away. So that's the sto­ry of that."
Pat Loud has many sto­ries like this. Sto­ries of excess and ear­ly Amer­i­can fame and inter­ac­tions with icons of coun­ter­cul­ture. She must, as arguably the first ever real­i­ty tele­vi­sion star. An Amer­i­can Fam­i­ly was in pro­duc­tion for sev­en months, cost $1.2 mil­lion to make, and pro­duced 300 hours of footage. The premise of the series was to film an aver­age but attrac­tive mid­dle-class Amer­i­can fam­i­ly, to drill into the wood of a worka­day sub­ur­ban fam­i­ly unit.
The Louds – father Bill, moth­er Pat, sons Grant, Lance and Kevin and daugh­ters Delilah and Michele – pro­vid­ed that domes­tic dra­ma. When it debuted on PBS in ear­ly 1973, 10 mil­lion view­ers across the coun­try were glued to their sets, watch­ing and judg­ing and tsk-ing as Bill fre­quent­ly left town for work, Pat announced she want­ed a divorce on air, and Lance came out as gay dur­ing the remain­ing days of America's white pick­et fence era. Though it would be dis­missed as mil­que­toast in today's hot tub-wank­ing celebri­ty-choked land­scape, at the time it was unprece­dent­ed. And though it's con­test­ed, An Amer­i­can Fam­i­ly was the first ever real­i­ty TV show.
The Louds became the poster fam­i­ly for this Amer­i­can life.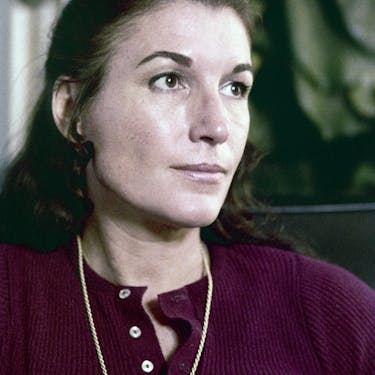 Listen now:

Pat Loud talks about her encounter with Edie Sedgwick
I'm so excit­ed to talk to you.
Pat Loud: I don't even know how you peo­ple even remem­ber who the hell I am!
Where am I reach­ing you?
Pat Loud: I'm at home in Los Ange­les. I have a very small lit­tle Span­ish 1926 cot­tage not far from Para­mount Stu­dios. I've been here for 18 years – a long time.
How do you spend your days?
Pat Loud: I'm old now. I'm 92 years old, so I don't have to get up and cook break­fast for five kids and a hus­band any­more. I don't get up very ear­ly; I get up at 8:30 or 9:00 am every morn­ing and then I read the New York Times. I do that every morn­ing and take a nap in the after­noon. Then do a lit­tle exer­cise. Then I have friends over for cock­tails around 5:00 pm, have din­ner and go to bed.
What's the biggest mis­con­cep­tion about you?
Pat Loud: I have no idea. I don't know if peo­ple even – I'm sur­prised that you guys dug me out of the dim, dark past. [laughs]
I read this very old inter­view after An Amer­i­can Fam­i­ly came out and you said, ​"I can't believe I am por­trayed to be so cold."
Pat Loud: I'm kind of a pri­vate per­son. I don't think I was very relaxed at all dur­ing that film­ing. And our house was the house that all the kids came to. We had five kids that were very close togeth­er and all the oth­er kids came up to our house to enter­tain them­selves and play music and dance and eat. We had a very hap­py, very full house every week­end. And I'm sor­ry that didn't show up in any way or form dur­ing the film­ing. I don't think that that was por­trayed properly.
What made you say yes to hav­ing your fam­i­ly filmed?
Pat Loud: Hon­ey, that is such a loaded ques­tion. You have no idea. [Laughs] There are so many answers to that. In the first place, we were only going to do it for two weeks. [Pro­duc­er Craig Gilbert] was going to do [a fam­i­ly on] the West Coast, some­where in the mid­dle and then East Coast. There were going to be three or four dif­fer­ent fam­i­lies. Then he decid­ed to do it all on us. I don't know why.
I had many rea­sons I want­ed to do it for that short peri­od of time. Main­ly, I was very proud of my chil­dren and Grant was such an out­stand­ing gift­ed singer and gui­tar play­er. I thought that would be good for him. And I was hav­ing mar­i­tal prob­lems. I thought, maybe some­body ought to take a good look at this big fam­i­ly. I was very naive. Very naive.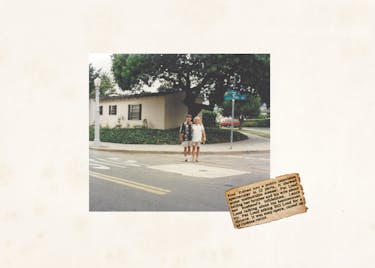 I don't think any­body real­ly knew what would hap­pen or what would come of it.
Pat Loud: Nobody had ever done any­thing like that before.
There were a lot of dif­fer­ent peo­ple argu­ing whether it was the first ever real­i­ty show but I think it's fair to say that you are the first real­i­ty tele­vi­sion star.
Pat Loud: Yeah? I think that would be [my son] Lance. Every­body was fas­ci­nat­ed with Lance because he was such a strong personality.
In this old inter­view you said, ​"I nev­er wor­ried about any of the kids except Lance," in terms of decid­ing whether or not to do this whole thing. ​"He would do any­thing in front of a cam­era. Absolute­ly any­thing… I want­ed him to come across a lit­tle bit straighter than he did."
Pat Loud: Oh my God, yes. He put on black lip­stick and Gre­ta Gar­bo hats. He was all over the place. Crazy boy. Lance had this bril­liant mind but he nev­er processed any­thing through it. He didn't exam­ine [his thoughts], he just said it. I didn't want him to do any­thing that would jeop­ar­dize his safe­ty because Lance was gay and that was not a good time to be gay. You had to be pret­ty care­ful in those days.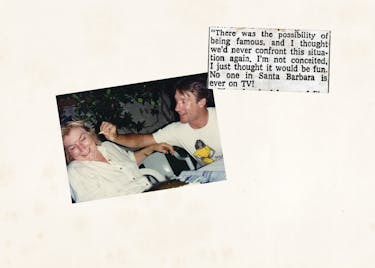 Of the sev­en Louds, Lance was undoubt­ed­ly loud­est. In the press about the show, the late queer icon is described as ​"camp­ing and queen­ing about like a pathet­ic court jester" with his ​"flam­boy­ant, leech­like homo­sex­u­al­i­ty" and is likened to, among oth­er deroga­to­ry terms, a ​"Goy­aesque emo­tion­al dwarf." This was the con­se­quence for being unapolo­get­i­cal­ly him­self, pos­si­bly the only out gay man on tele­vi­sion in the ​'70s. (Match Game host Charles Nel­son Reil­ly was still in the clos­et.) Nat­u­ral­ly, just four years after the Stonewall upris­ing in 1969 and the sub­se­quent birth of the mod­ern gay lib­er­a­tion move­ment, Loud was a mag­net for deri­sion and crit­i­cism. He was also cute.
But that nev­er stopped him from dou­bling down on his per­son­al­i­ty and befriend­ing, in New York, many mem­bers of the Warhol under­ground (includ­ing, tan­gen­tial­ly at least, Edie Sedg­wick). For a time, he lived in the Chelsea Hotel. Dur­ing Pat's vis­it to New York City, her and her son Lance take a stroll through the streets cap­tured by the cam­eras. Lance, arm slung around his moth­er, talks open­ly about his upbring­ing – ​"like being a lit­tle mouse trapped in a box" – and it feels like he is tee­ter­ing on the precipice of a great reveal, of shout­ing ​"I'm gay!" It nev­er hap­pens, but the scene has become the orig­i­nal blue­print for how these types of con­ver­sa­tions seem to go, of explain­ing in the best words you can find that you've only ever want­ed to be your­self, but society's oppres­sive con­structs have forced you to push that self fur­ther inwards to be accepted.
Lance Loud had punched out his life's time­card too soon. Loud died in 2001 due to com­pli­ca­tions from HIV – but lat­er in his life he became a gay hero.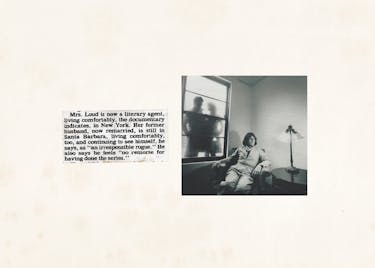 Peo­ple say that Lance came out on television.
Pat Loud: No, he didn't.
There was the scene in which Lance is describ­ing how he grew up so dif­fer­ent, how he would always dye his hair dif­fer­ent col­ors and dis­obey… Was that him telling you that he was gay?
Pat Loud: I have no idea. I think Lance would not have told me like that, Lance was direct. He didn't pussy­foot around an issue, Lance told you what he thought. I was always uncom­fort­able when the cam­era was on. I tried to talk to Lance alone but they insist­ed on doing that. So I had to do it.
Did he come out to you in private?
Pat Loud: No, he nev­er did. He nev­er stopped being Lance. He nev­er tried to explain him­self. He was who he was and he was proud of him­self that he did not care. He did not think he need­ed to explain any­thing to any­body. And to me. He didn't need to do that.
In one scene, when you went to vis­it Lance at New York's Chelsea Hotel, the look on your face as you enter is one of pure dis­com­fort. Was it dis­gust­ing back then?
Pat Loud: It was pret­ty bad. All you could smell was mar­i­jua­na. I was from Eugene, Ore­gon. And I moved to San­ta Bar­bara. I had a very pro­tect­ed, very naive life.
Like shel­tered?
Pat Loud: Yeah, that's a good word, yes. When I went to the Chelsea hotel, that was the first time I had ever been filmed. So when I got out of the cab, the film­mak­ers were there and they fol­lowed me in. I thought I was going to go into this quaint lit­tle hotel called The Chelsea and it would have Eng­lish peo­ple tak­ing care of every­one, offer­ing tea. It was far from that. It was dirty. [Laughs] It was a wreck. Then I get to my floor and the cam­eras are on me and Hol­ly Wood­lawn comes rush­ing out to greet me and Lance intro­duces me to the first trans­ves­tite I ever met. Hol­ly lived here. Hol­ly died five years ago but Hol­ly and I became good friends. I saw Hol­ly quite a bit.
You hear about the sto­ries of the Chelsea Hotel being so leg­endary and then when you walk into the room, to para­phrase, you're like, ​"This bed hasn't even been cleaned yet!"
Pat Loud: Filthy, filthy! They didn't care.
You said that was the first time you'd met a trans per­son. How did you feel about that?
Pat Loud: What is this per­son?! Because Hol­ly wasn't ful­ly gay yet when I met him. As I say, we became good friends. I saw a lot of him here. And I went to his last birth­day par­ty, and we had a good friend­ship. I always used to go see Hol­ly per­form. We had a good relationship.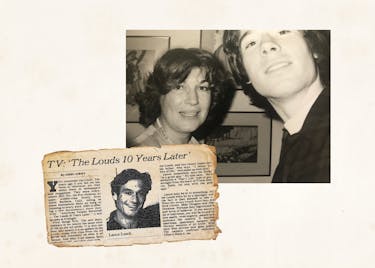 The biggest take­away from the series, what it's most often cred­it­ed with, is nor­mal­iz­ing the pri­vate night­mare of divorce. This is all thanks to Pat, who told her unfaith­ful hus­band Bill in no uncer­tain terms to get out of the house on the show, and kind­ly ask that he get in touch with her lawyer. It scan­dal­ized the nation, who up until that point had only whis­pered about a neighbour's divorce from behind pat­terned linen cur­tains. Newsweek put the Louds on their cov­er under the head­line ​"The Bro­ken Fam­i­ly." But Pat became the unlike­ly bat sig­nal for a grow­ing accep­tance of fem­i­nism and an alter­na­tive fam­i­ly structure.
"We opened the doors in a lot of hous­es and blew out a lot of dust and I'll bet we start­ed a thou­sand argu­ments of the kind Bill and I nev­er had," Loud wrote in her 1974 autobiography.
New­ly sin­gle after the finale aired, Pat moved to New York and worked at a lit­er­ary agency as Bill's busi­ness fell apart. Her claim to fame was pub­lish­ing the Russ­ian Tea Room cook­book, an uptown insti­tu­tion where Madon­na worked as a coat-check girl in 1982. After get­ting mugged, twice, Pat was lured to Lon­don to live with a friend in 1985 for six months. She end­ed up pur­chas­ing a flat in Bath, Eng­land, which she owned until 1992. It wasn't until Lance got sick that Loud returned to Amer­i­ca and set­tled in Los Angeles.
She has out­lived both her son, Lance, and her hus­band, Bill – who died in 2018. ​"I'm the last of the Mohi­cans, dear," she tells me, sigh­ing. ​"Every­body my age is gone. I've got one foot in the grave but I'm going to hang around until we get rid of Trump."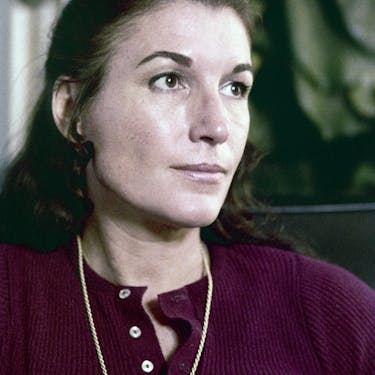 Listen now:

Pat Loud on allowing her divorce to be filmed for the show
I read that some of the pro­duc­ers would tell you things about what Bill was doing behind your back.
Pat Loud: Yes they did. They were try­ing to move things for­ward. They knew I was going to get a divorce; there was no way I could stay mar­ried like this and they just had to have that. Why? I don't know. I was going to do it and not ever on tele­vi­sion, not ever. And Craig [Gilbert] talked me into doing it. As I say, I was naive. I would nev­er do that now. I thought he knew what he was doing and I didn't know that I did. I should have been locked up, I think.
I don't think you did any­thing wrong, because the amount of peo­ple who watched it and then could relate and say, ​'This is how Pat has dealt with divorce. This is how a nor­mal fam­i­ly goes through these things.' Maybe it gave them the strength to then do those things.
Pat Loud: I didn't know what to do. I tru­ly didn't know. I felt like my life was over. I was 47 years old and an old hag. It just took the rug right out from under my feet. I had no self-con­fi­dence. I didn't think I had a brain in my head and I thought I was phys­i­cal­ly very unat­trac­tive and it all wound up bad.
What helped you find your con­fi­dence again?
Pat Loud: I just got old­er and had a bet­ter time. Got over it. You move on. You live in the moment, you don't live in the past.
Did you feel like at any point your pri­va­cy had been violated?
Pat Loud: Oh, yes. For sure.
In what way?
Pat Loud: I don't remem­ber, I can't answer that. But I did have moments where I cer­tain­ly felt like that.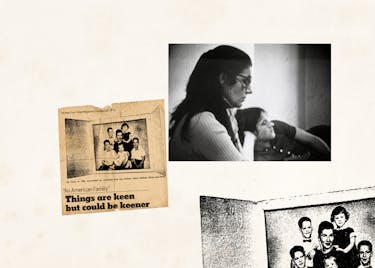 I know Bill has passed away since, but you had become good friends lat­er in life again. Were you friends when he passed away?
Pat Loud: Yes. He passed away here at this house.
So you were liv­ing together?
Pat Loud: Yes. We were housemates.
Should that give hope to peo­ple, that there's always a way some­thing can work out?
Pat Loud: We had great lives togeth­er and made a lot of mem­o­ries. There are not many peo­ple as you get old that you could share those mem­o­ries with. So yeah, we did live togeth­er and we did under­stand each oth­er at the end.
After the series you worked at an ad agency. Is that true?
Pat Loud: I was at a lit­er­ary agency for about five years. I became a lit­er­ary agent. My claim to fame was that I did The Russ­ian Tea Room Cook­book back when the Russ­ian Tea Room was a won­der­ful place to go, right next to Carnegie Hall St. on 57th Street.
After the series, did you strug­gle to sup­port your­self and your kids?
Pat Loud: Yes, because Bill's busi­ness went to pot right after­wards and I went to work. I worked in San­ta Bar­bara for a place called the Forum for Con­tem­po­rary His­to­ry. I went to work there and then the series came out and I got an oppor­tu­ni­ty to do a book. So we got Nora John­son to write it. She was Nun­nal­ly Johnson's daugh­ter. She's a great girl. She died about two years ago. She wrote this sto­ry called The World of Hen­ry Ori­ent. It's a cult movie now.
I was won­der­ing if you could give me an update on all your kids.
Pat Loud: Kevin is the old­est and he is part of a group that is start­ing up a new com­pa­ny, a vir­tu­al real­i­ty com­pa­ny. Grant is one of the pro­duc­ers of Jeop­ardy! Delilah was a senior vice pres­i­dent at Sony and she quit three years ago. She runs an ani­mal res­cue group that she formed, so she's into ani­mal res­cue. And Michele, who is my youngest, works for a com­pa­ny called Vince. They make high-end ladies' and men's clothing.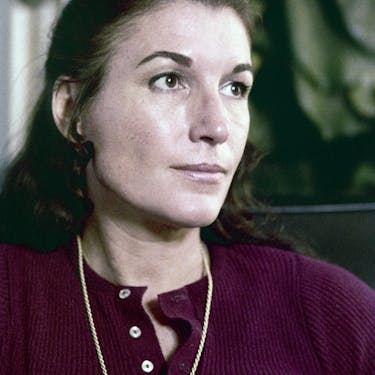 Listen now:

Pat Loud on her decision to participate in An American Family
Do you watch a lot of TV and movies now?
Pat Loud: Yes I do. I am ashamed to say it, but I do. My eye­sight is very bad. My near sight. I don't know the med­ical name for it, but I could see dis­tance bet­ter than I could see up close. I have to use a mag­ni­fy­ing glass up close. So I can see my TV screen pret­ty well. I like to fol­low the news. I like to see old movies.
Just ones on TV or do you go to the cinema?
Pat Loud: No. No, I don't go to the cin­e­ma very often. I watch tele­vi­sion. Very much into Game of Thrones.
What else do you watch?
Pat Loud: I watch a lot of the news. CNN and MSNBC. And then I watch the His­to­ry Chan­nel a lot.
I know you prob­a­bly don't watch cur­rent real­i­ty TV but—
Pat Loud: No. I have nev­er seen the Kardashians.
What are your thoughts on all these real­i­ty TV shows since yours was on?
Pat Loud: The first thought I had would be jeal­ousy that they made mon­ey off their life and I did not.
When a jour­nal­ist asked you after the series end­ed if you would join a cur­rent real­i­ty show, you said, ​"Hon­ey, I'm a whore. I'd ask how much." Do you still feel that way?
Pat Loud: [Laughs] I guess. You know, I'm start­ing to out­live my sav­ings so I wouldn't mind earn­ing a lit­tle money…
---