PZtoday©'s wholly impractical DIY for bored-out-of-your-face amusement

She's Paris' answer to Blue Peter! PZ Opassuksatit is the all-making, all-designing woman behind PZtoday©. Get messy with her latest project, exclusively for The Face.
PZtoday© sells design and concept for a living. It makes your lives easier – more fruitful, more fun. Did you ever think you needed a champagne glass candle? Or a necktie which advertises whether you're single or taken? Or a shimmering bag shaped like a swan? No, us neither.
PZ Opassuksatit is the Thailand-born designer-cum-scientist behind the ​"experimental laboratory" based in Paris. She does image design, art direction, visual merchandising, object design and concept selling. (All that and she still found time to answer our questions.)
In the midst of snooty Parisian air kisses (mwah, mwah!), escargot (snails to you), and priceless art (Mona Lisa), Opassuksatit's subversive eye has landed her work with luxury clients including Helmut Lang, Dover Street Market and Virgil Abloh.
Now though, and like many of us, the mysterious 29-year-old is in isolation. With time to reflect, PZ realised she misses cuddles. Aww.
"Since being isolated and alone at home for seven weeks now, I miss hugs more than ever," she says. ​"I miss drinking outside and asking hot strangers for a lighter."
Naturally this thought led to her latest project, created exclusively for The Face. ​"The Guide Through Your Quarantine" guides you through… your quarantine, but in typical PZ style. Never Mind the Toolbox – this is wholly impractical DIY for bored-out-of-your-face amusement.
"I wondered what PZworld meets quarantine would be. Self-isolation saver items that are totally unnecessary-necessities! PZworld home edition – why not?"
Indeed!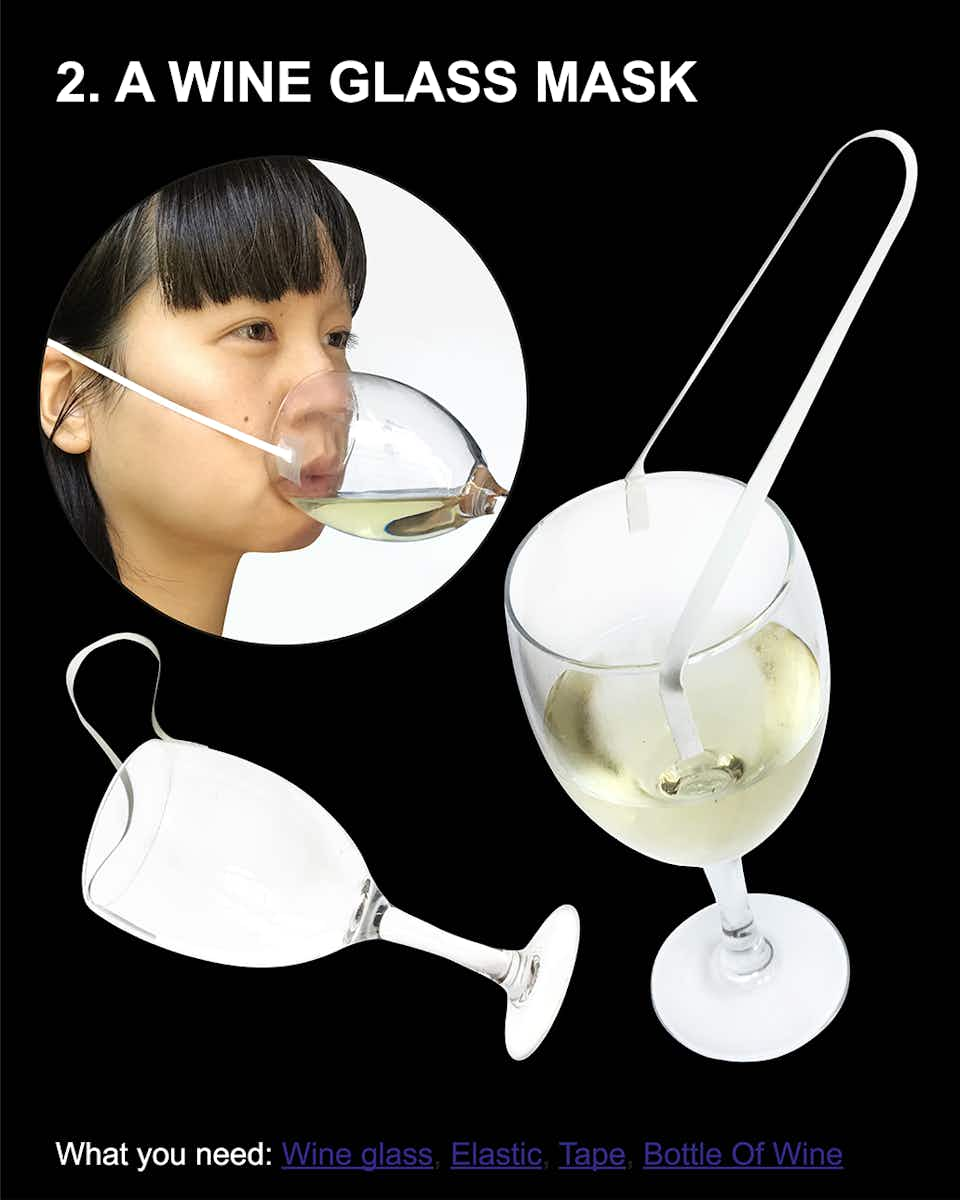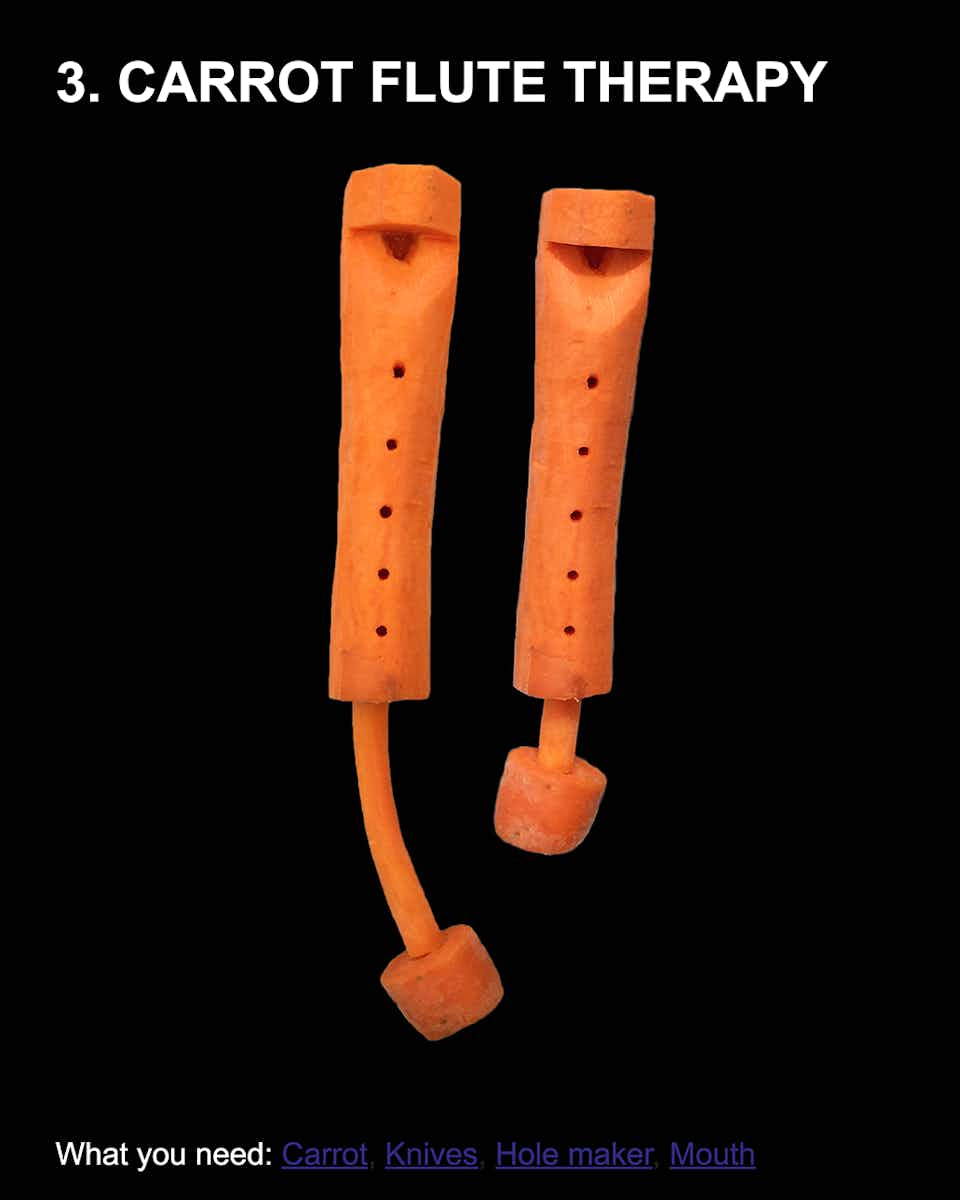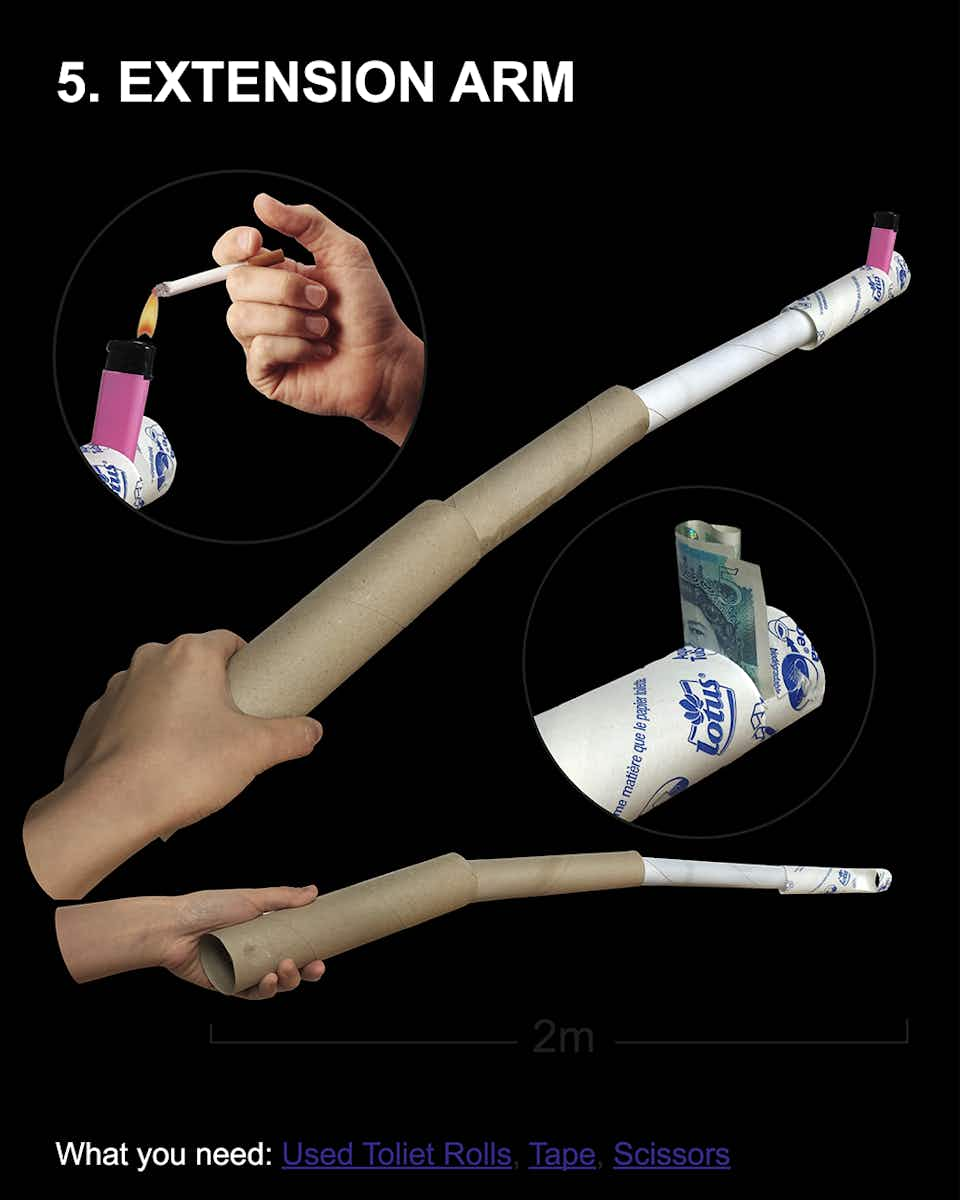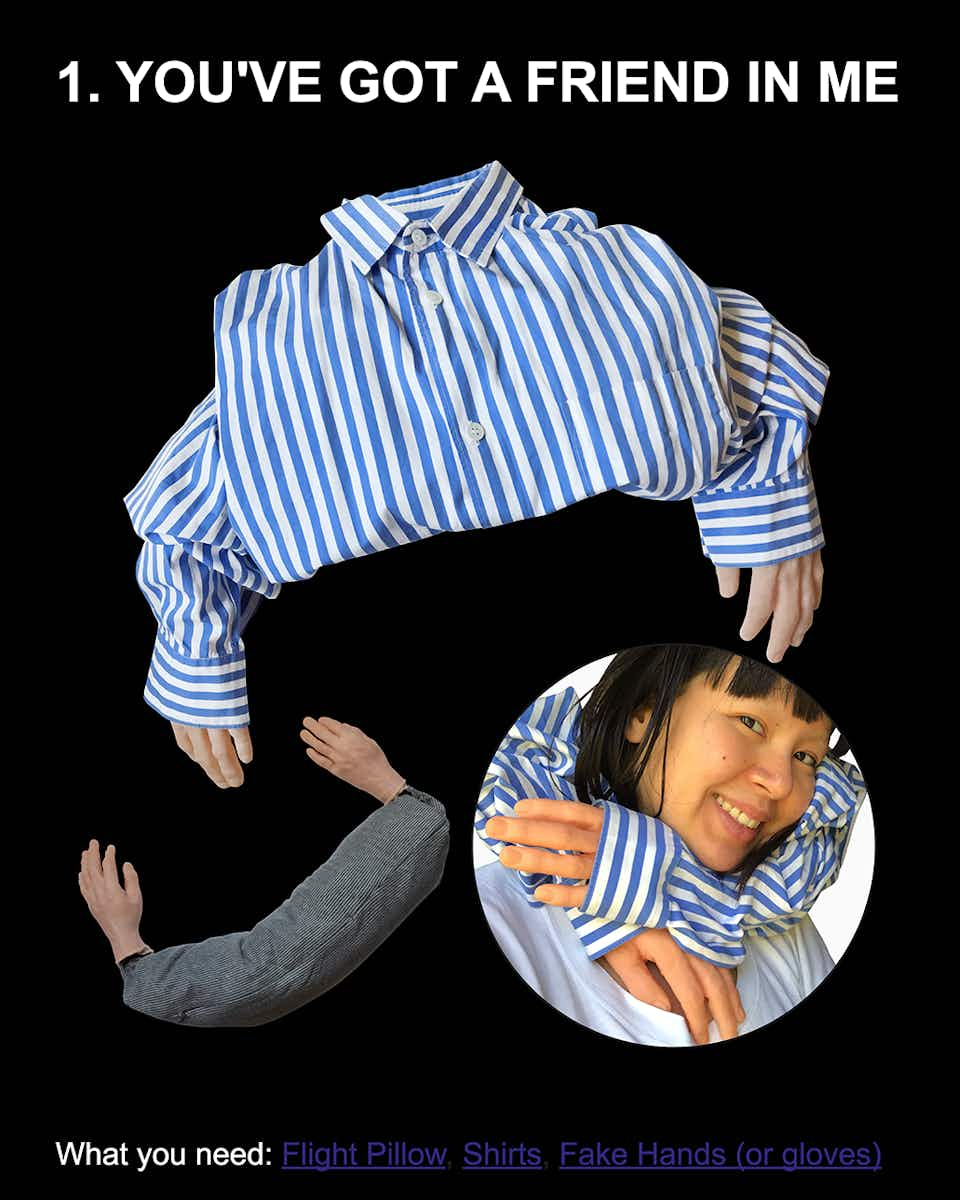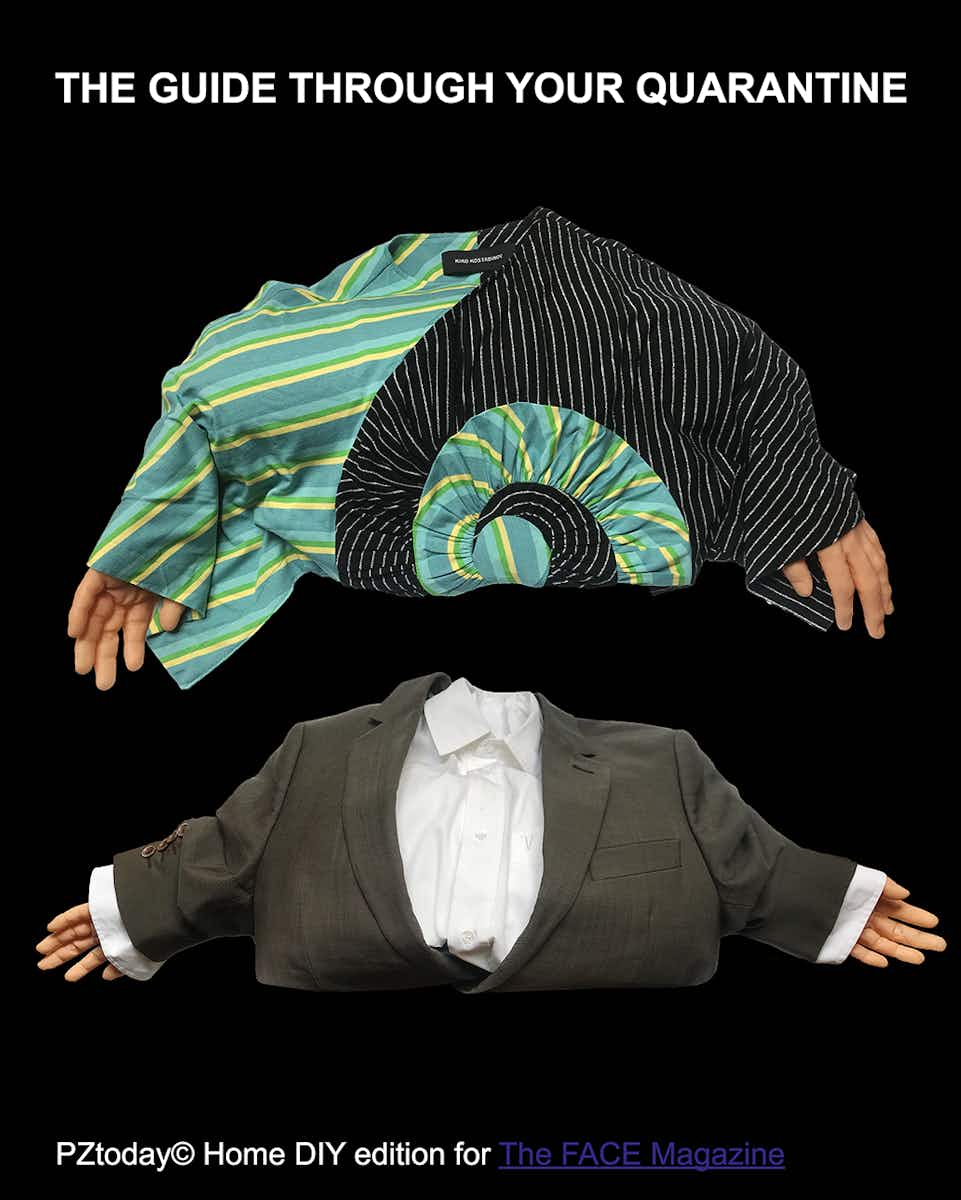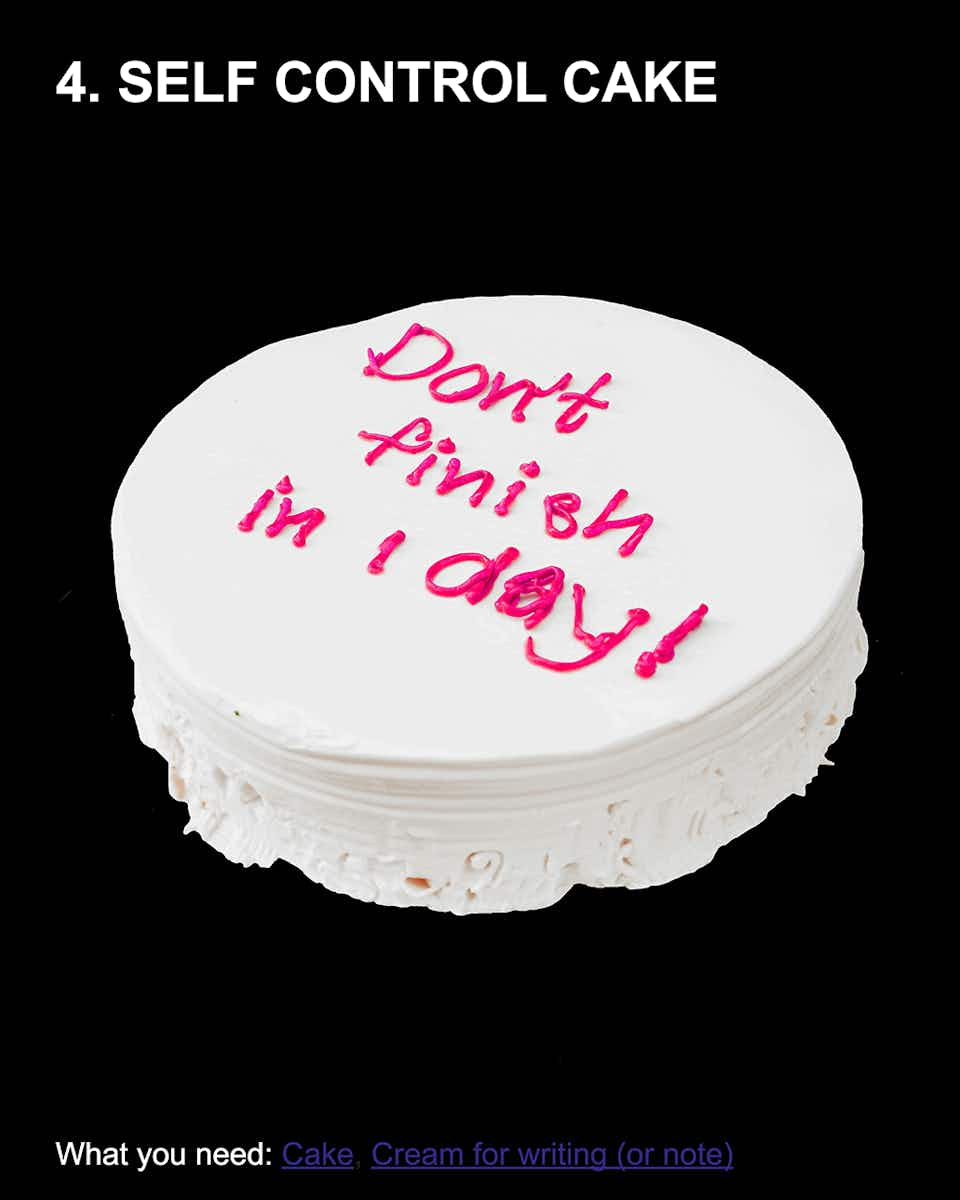 Hey PZ. Have you seen any good memes recently?
Tons! My most-relatable meme is the isolation metro map with the bedroom, living room, kitchen, toilet and couch. What's your next station?

What would your fantasy isolation home include? A waterslide, a pool, or…
Onsen.
What was your last non-essential purchase?
Duct tape.
What's your current isolation playlist?

Dionne Warwick – That's What Friends Are For

Berlin – Take My Breath Away

Positive Energy Cleanse 432Hz

Dead Or Alive – You Spin Me Round

Diana Ross – I'm Coming Out

Utada Hikaru – Distance

Dua Lipa – Break My Heart

Doja Cat – Say So

All of SURATI's mixes on Soundcloud

Matt Lucas – Thank You Baked Potato (for the NHS)
Which five people would you most like to isolate with?
1). Seth MacFarlane
2). Martha Stewart
3). Isabella Rossellini
4). Juno Birch
5). Joe Exotic

Have you watched any good films recently?

My quarantine has been saved by The Office and Netflix's Tiger King: Murder, Mayhem and Madness.
What is the first thing you will do when the world goes back to normal?
Go back to Thailand and vacation on the beach with my family.
Do you have any inspiring words for our quarantining readers?
Shantay you stay home.

More like this