Ron Galel­la has met every celebri­ty and has the pho­tos (and stitch­es) to prove it
Dri­ving up to Ron Galella's front door is like enter­ing through the back kitchen into Sopra­no coun­try. His New Jer­sey house – nay, man­sion – has a cres­cent-shaped cob­ble­stone dri­ve­way. Stamped in the cement at the bot­tom of the steps lead­ing up to the entrance are Galella's hand­prints and loopy car­toon sig­na­ture. It's done just like the Hol­ly­wood stars do it in the side­walk out­side of the TCL Chi­nese The­atre. The stairs are flanked by two piz­za-sized ceram­ic discs with raised sculp­tur­al faces, plaques in trib­ute to his late father and… him­self. Ron Galel­la, ​"paparaz­zo extra­or­di­naire," his reads, with his date of birth – Jan. 10, 1931 – ?? – paint­ed along the bottom.
Out back is a rab­bit grave­yard, the final rest­ing place for ​"at least 12" of Galella's pets, all deposit­ed next to a plush gar­den of plas­tic plants dipped in polyurethane for fur­ther longevi­ty, a foun­tain and some ersatz Renais­sance columns. Galella's house, which cost him a mil­lion dol­lars, he tells me proud­ly, lies at the butt end of a cul de sac and was at one point being con­sid­ered by HBO as the home of Tony Sopra­no. (The loca­tion scouts moved on because he didn't have a back­yard pool and wasn't about to build one.)
Walk­ing into ​"Vil­la Pal­la­dio," so named after Ital­ian Renais­sance archi­tect Andrea Pal­la­dio, is like enter­ing a gallery space – star­ing down at you from every square inch of the tow­er­ing white walls are strik­ing por­traits of John Lennon, Jack­ie Kennedy, Elvis Pres­ley, Elton John and Eliz­a­beth Tay­lor. He has a dark­room in his base­ment and a heav­ing archive of three mil­lion pho­tographs and con­tact sheets of the rich and famous run­ning the vel­vet-rope gaunt­let at movie pre­mieres, board­ing planes, smooching, mug­ging, smok­ing, nosh­ing at restau­rants, hav­ing sex in the bal­cony at Stu­dio 54 and straight-up liv­ing.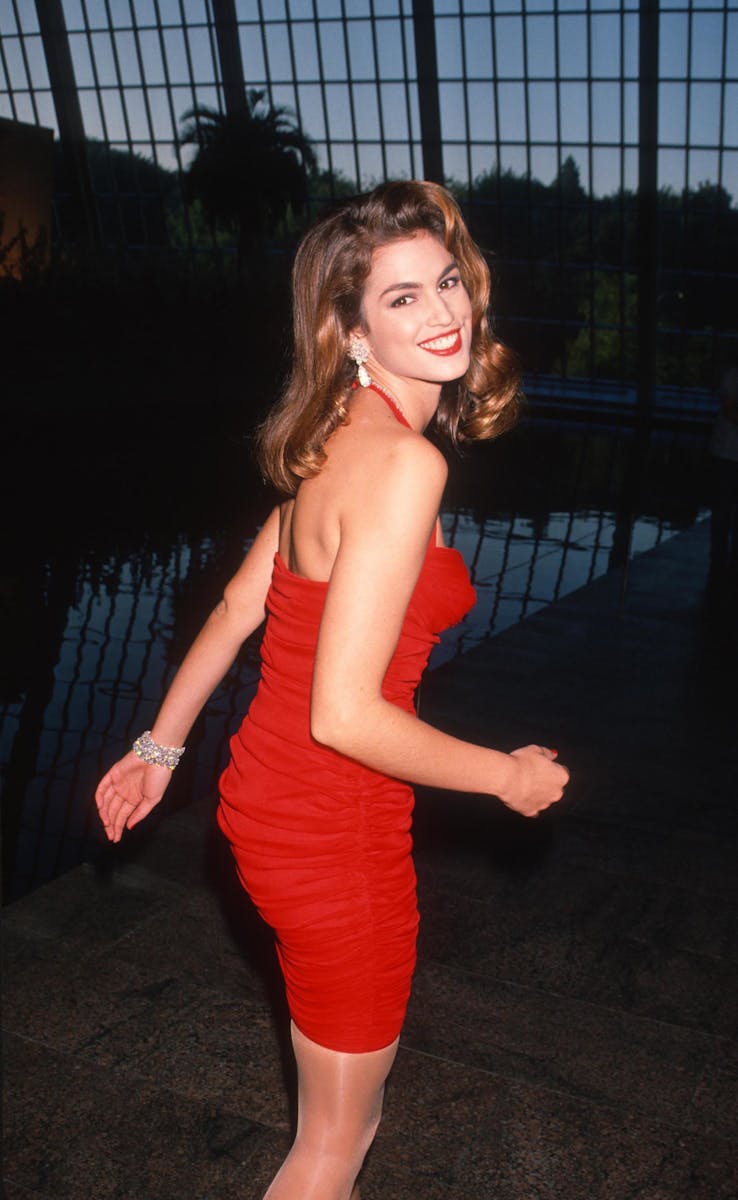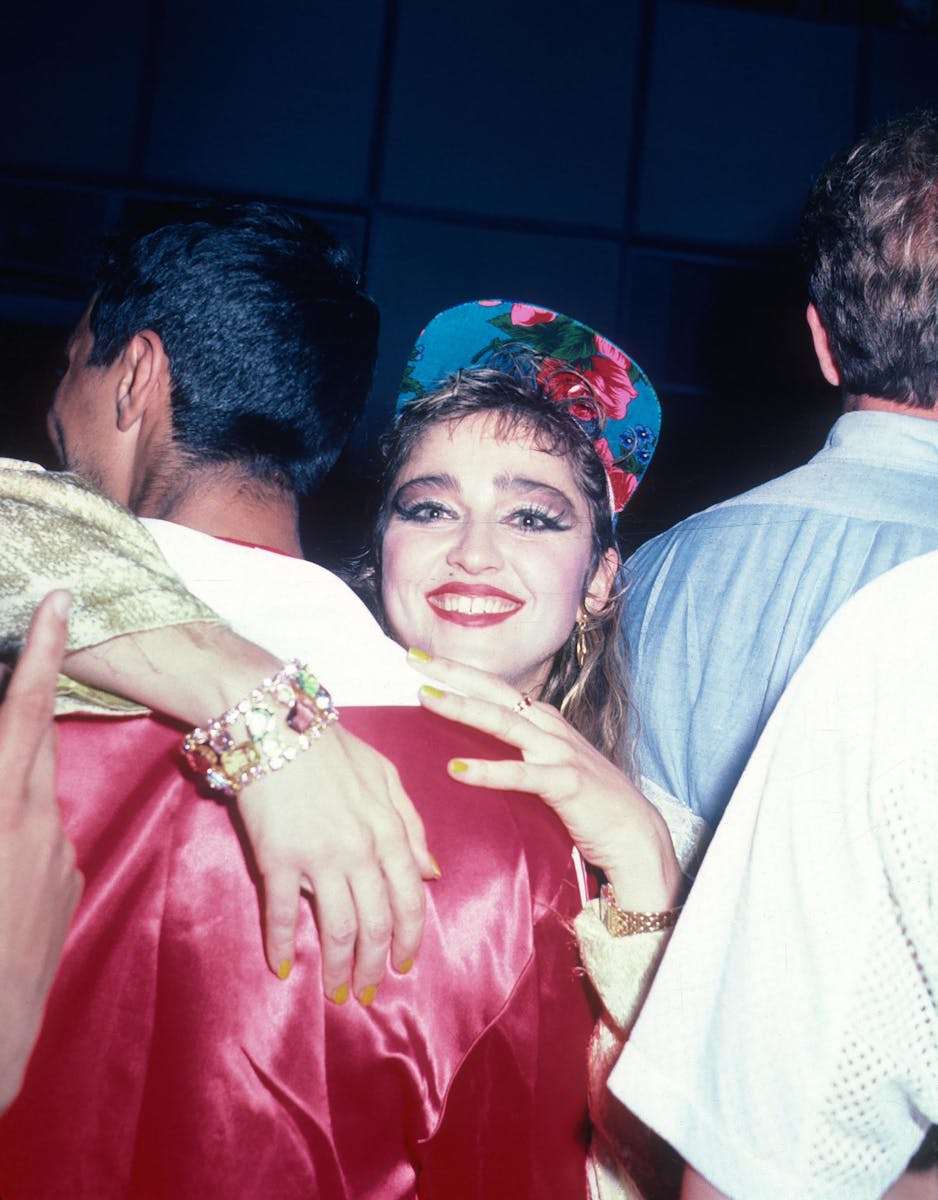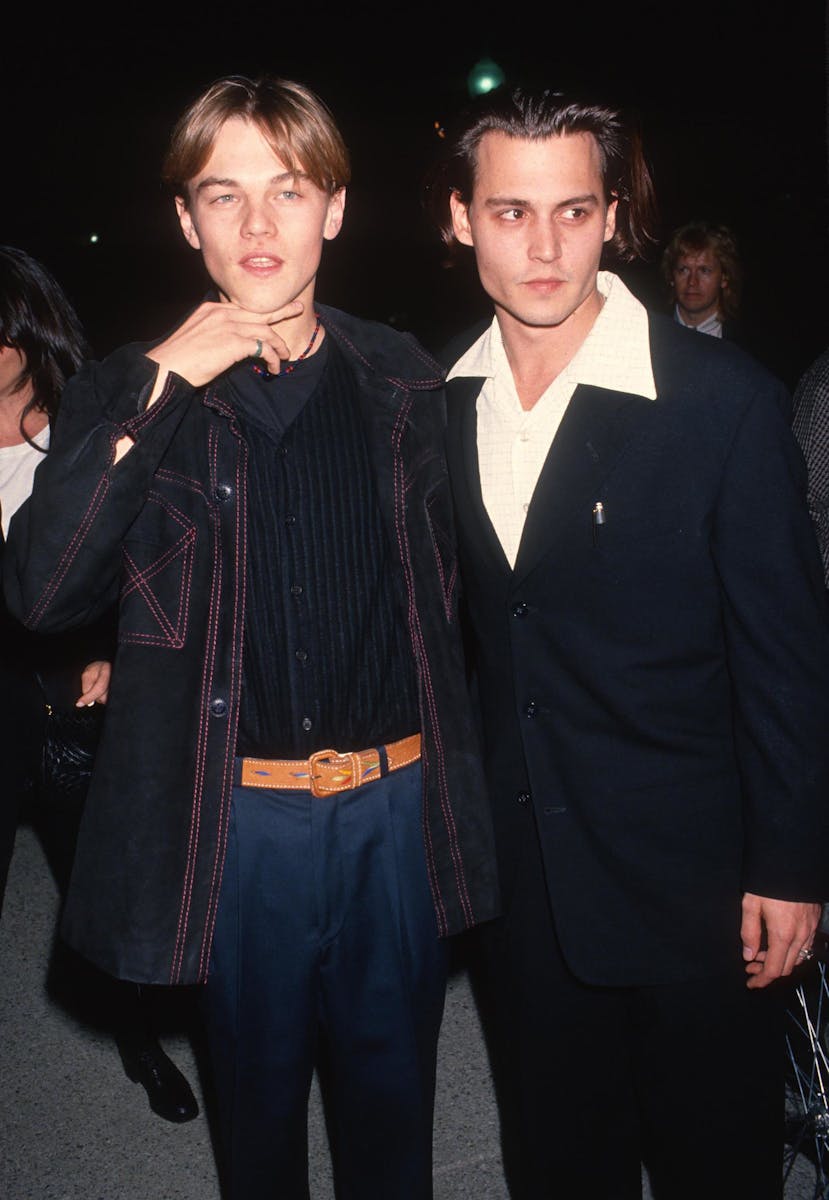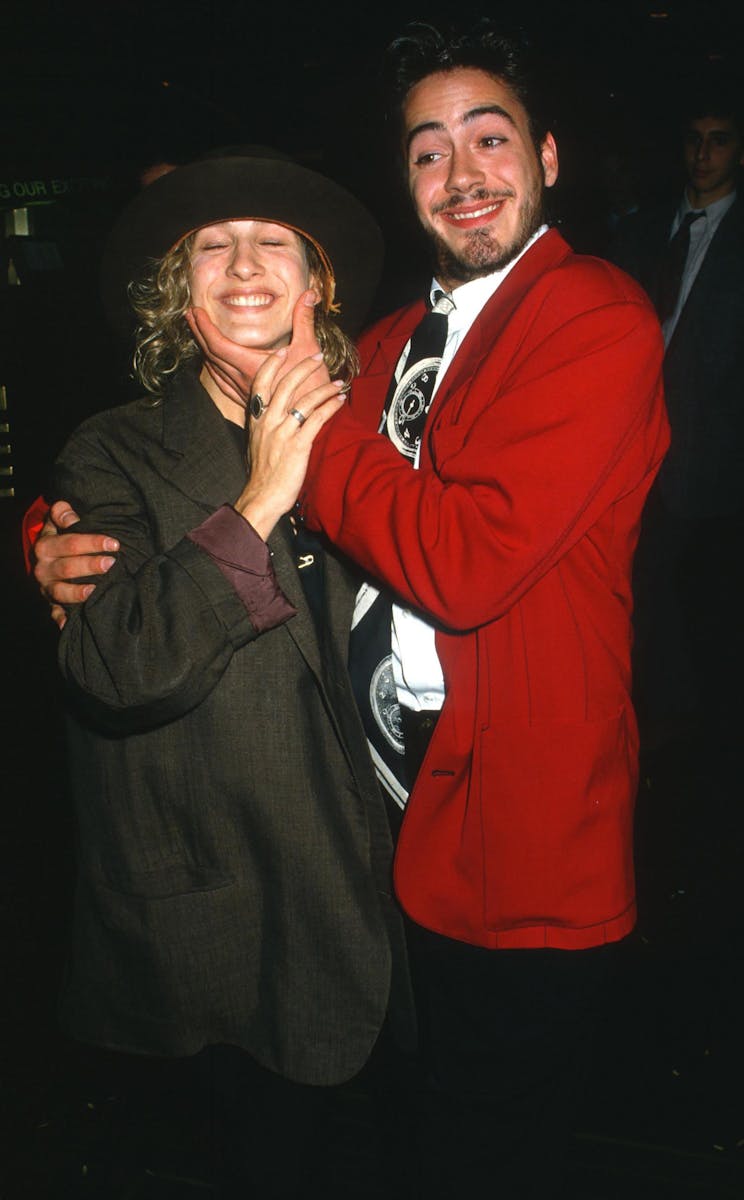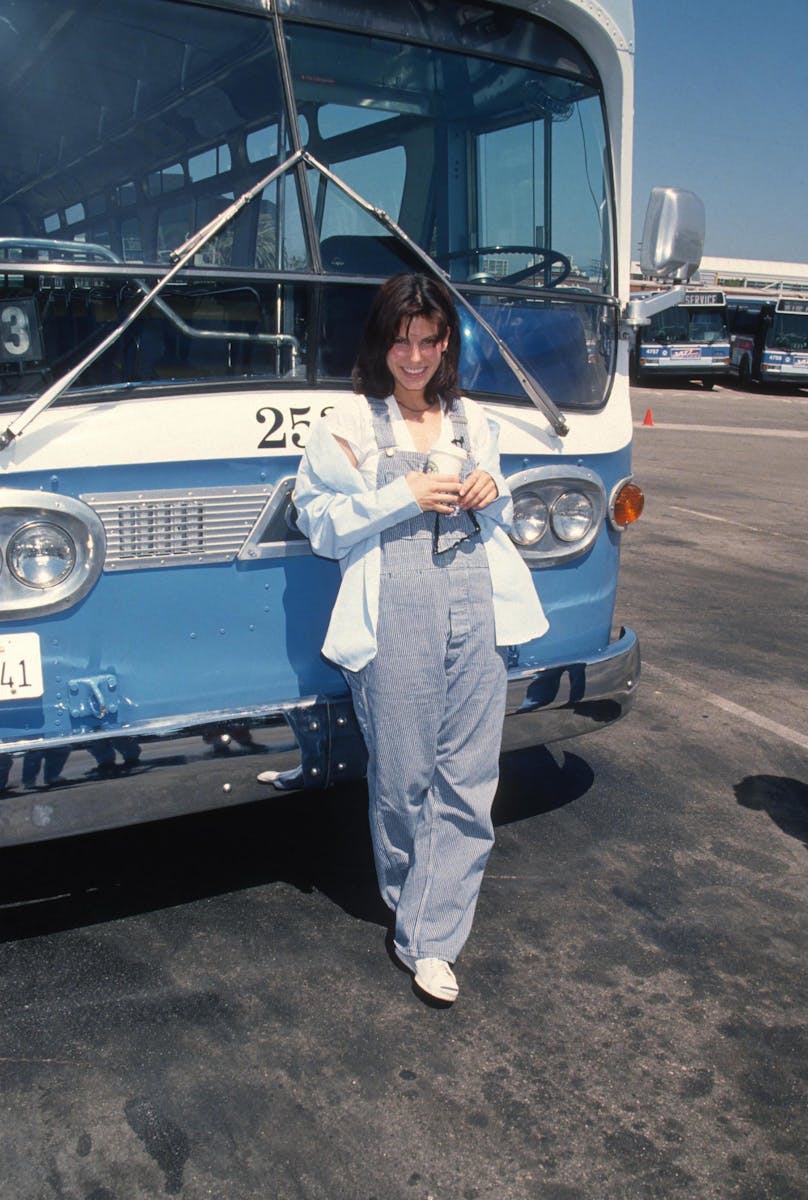 You see, Ron Galel­la has staked out almost every celebri­ty that has ever strut­ted through the swing­ing doors of fame. Call him a pho­to­jour­nal­ist or the God­fa­ther of Paparazzi: both are equal­ly accu­rate. To wit, he has had his teeth knocked out by Mar­lon Bran­do (more on that lat­er), bat­tled it out in court with Jack­ie Kennedy Onas­sis (def­i­nite­ly more on that lat­er) and been spat at, arrest­ed by the Secret Ser­vice and told by many daugh­ters and sons of Hol­ly­wood to kind­ly ​"gtfo." But he has also been embraced and fêt­ed by Tom Ford, Robert Red­ford and Andy Warhol – who called Galel­la his favourite pho­tog­ra­ph­er. He's pub­lished books. He's in the MoMA. He had a heavy hand in help­ing to invent mod­ern celebri­ty, and an even heav­ier one in whet­ting our appetite for today's bot­tom­less brunch of celebri­ty content.
Galel­la start­ed shoot­ing pro­fes­sion­al­ly in 1958 after grad­u­at­ing from Art­Cen­ter Col­lege of Design in Pasade­na, cour­tesy of the GI Bill. He enlist­ed to serve in the Kore­an war and learned pho­tog­ra­phy on an air force base in Flori­da. At 88, he is nowhere close to retir­ing. His assis­tant, Kathy, tells me that he doesn't watch much TV dur­ing the day, but rather spends most of his wak­ing hours work­ing on his next book or going through old images that haven't been prop­er­ly doc­u­ment­ed or dig­i­tized. Galel­la still makes the annu­al trek to the Met Gala red car­pet on the Upper West Side to pho­to­graph the lat­est slew of fame-mon­gers. He does not care about these stars. ​"I see so many of them on TV or in the movies and I say I'm not miss­ing any­thing," he says.
That's because he's lived through Hollywood's Gold­en Age, pan­ning for nuggets while the going was good. He has sto­ries. Big ones, tall ones, juicy ones, all print­ed in 8×10 and on sale for $2800 (he's recent­ly upped his vin­tage prices, he says.) In the ​'60s, he paid off a work­er $15 to lock him in a ware­house next to a docked boat from 4pm on a Fri­day to the fol­low­ing Mon­day morn­ing. Eliz­a­beth Tay­lor and Richard Bur­ton were on hol­i­day in Lon­don, in this case, but their dogs were under quar­an­tine. So they tech­ni­cal­ly couldn't set foot on Eng­lish soil – hence the boat. They strung up gauze around the boat so nobody could see on deck. The fifth floor of a ware­house next to the riv­er where their boat was docked, how­ev­er, pro­vid­ed the per­fect perch from which to pho­to­graph the pri­vate cou­ple with a tele­pho­to lens. Galel­la caught them argu­ing at break­fast on a Sun­day morn­ing and sold the images to the Nation­al Enquir­er for $400.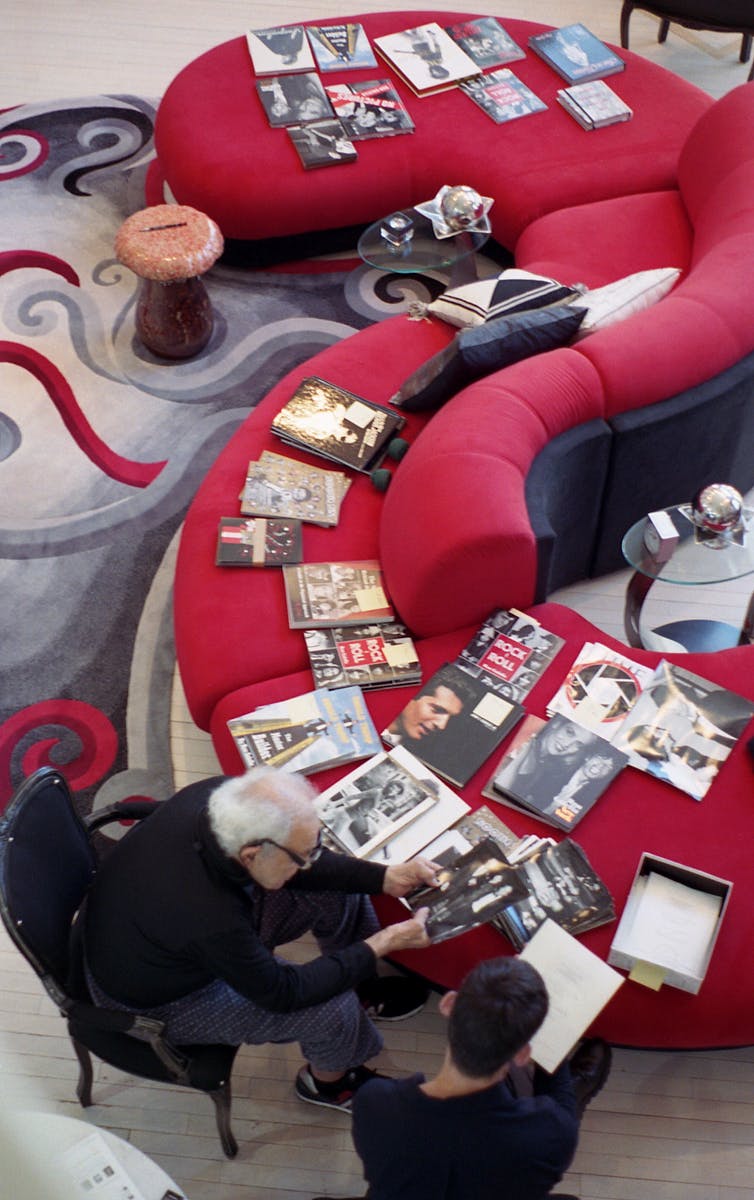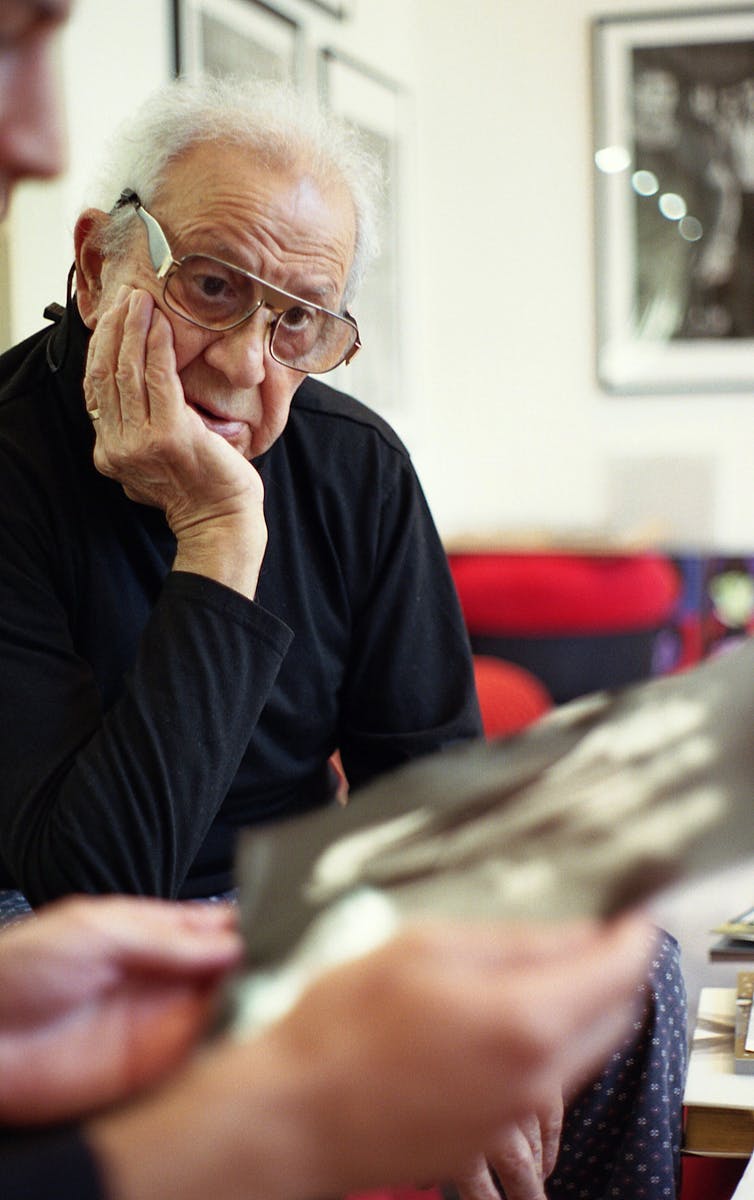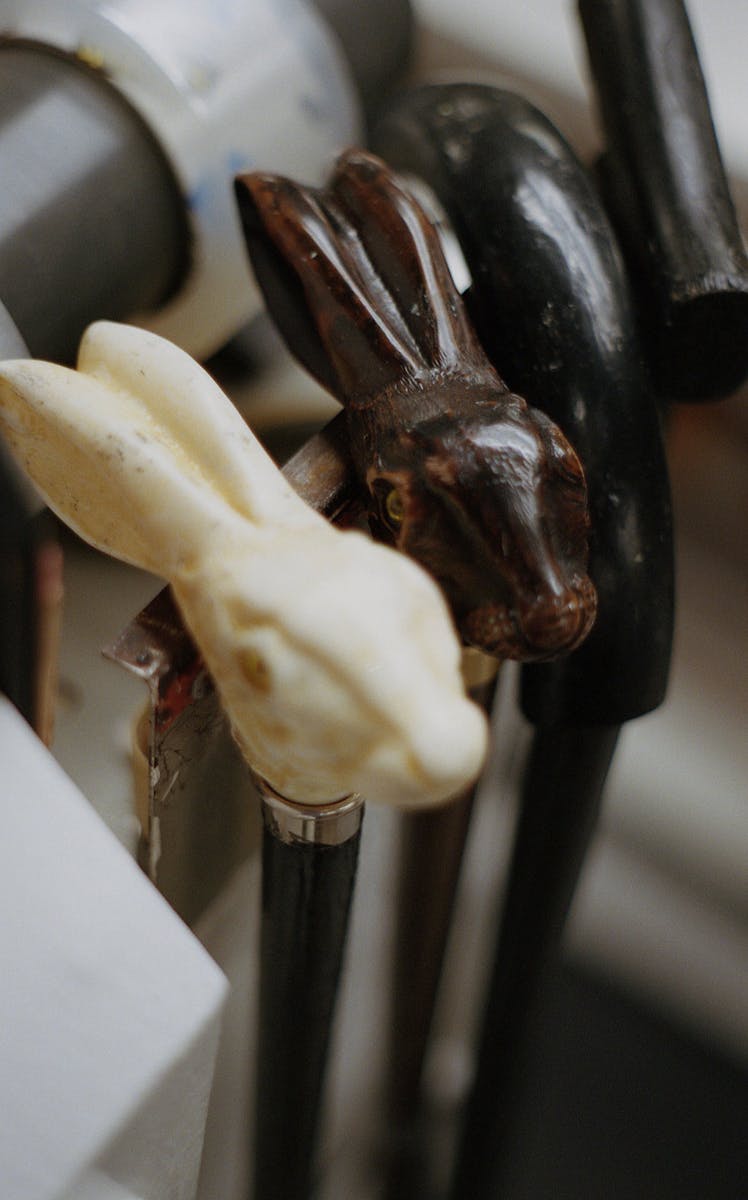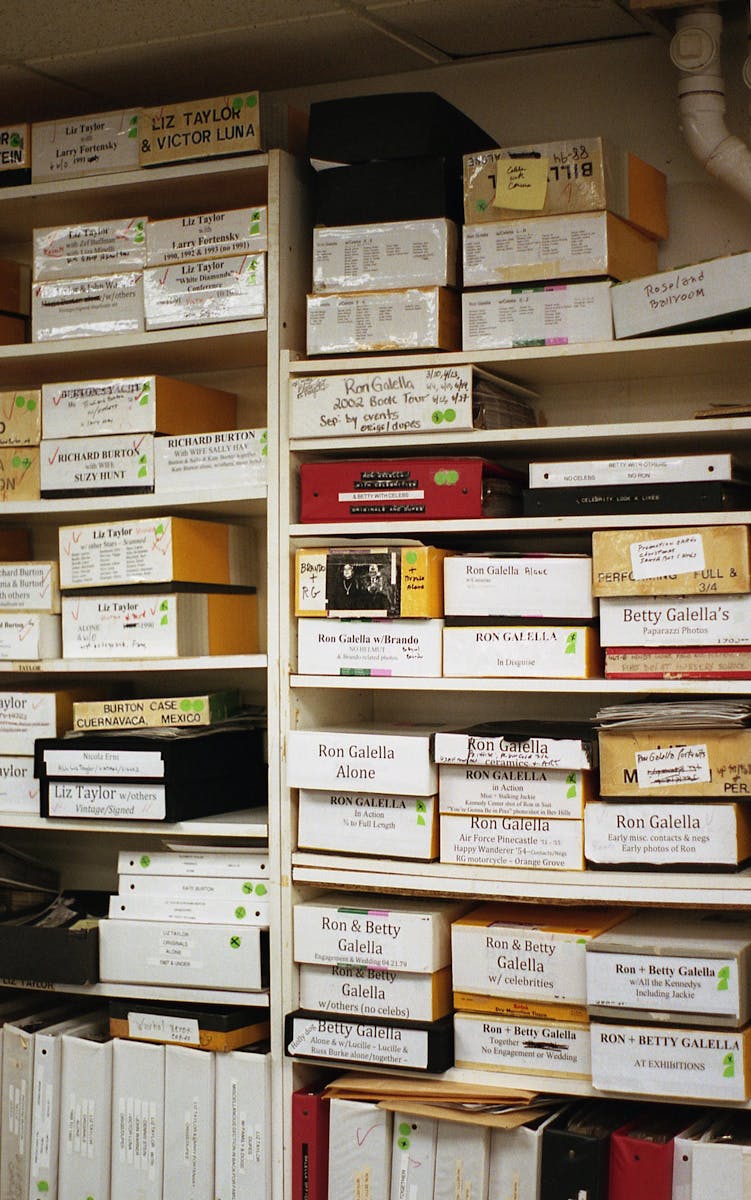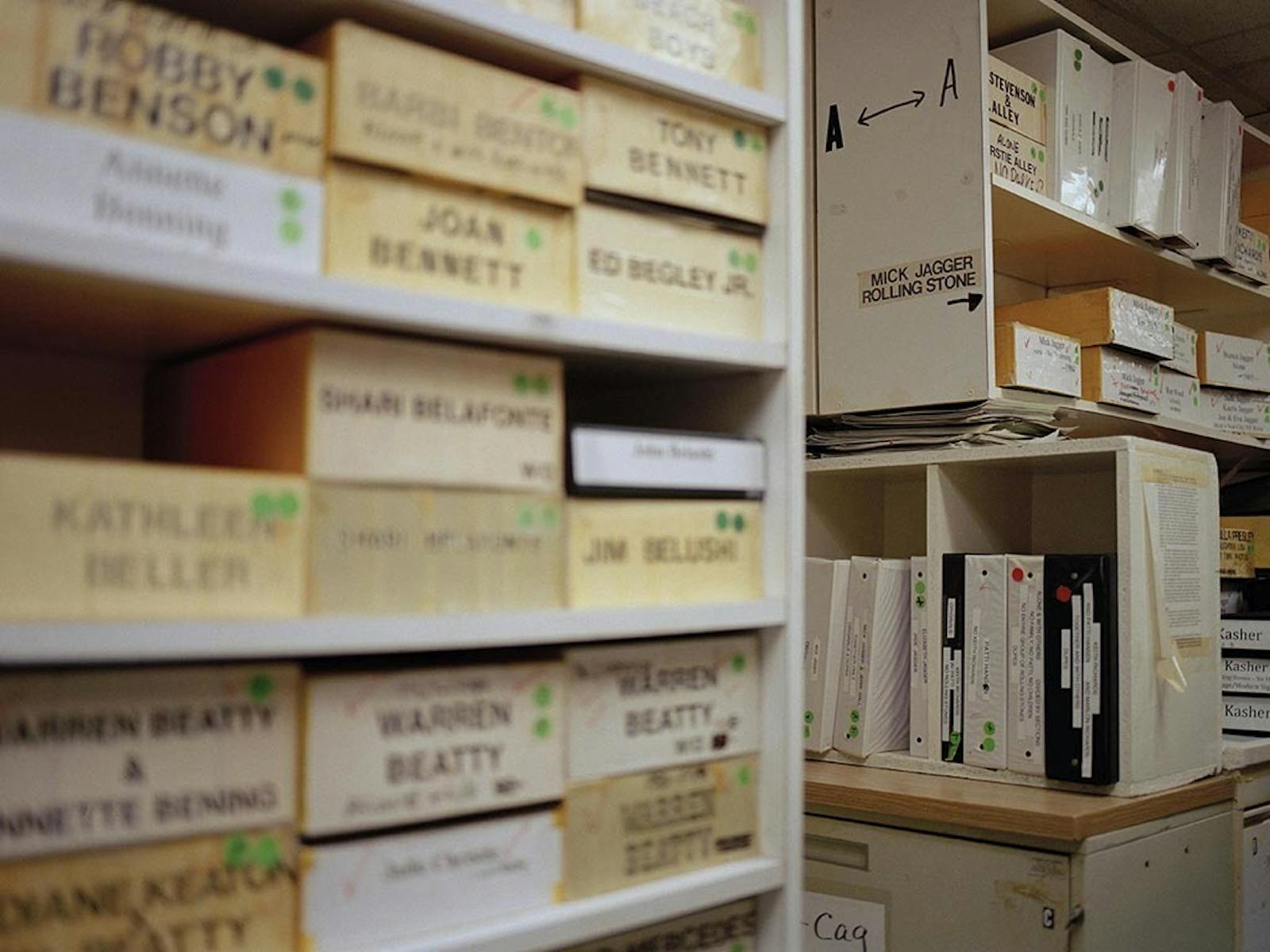 He got Madon­na. Madge when she was dat­ing Jean-Michel Basquiat, War­ren Beat­ty and Sean Penn. Madon­na was Lor­raine in a play called Goose and Tom­tom at Lin­coln Cen­ter in 1986. At the time, she was mar­ried to Penn. They left the the­atre and went to dine out before head­ing back to hers on West 64th Street. Galel­la was in pur­suit togeth­er with his nephew Antho­ny Sav­i­g­nano and three oth­er paparazzi. They fol­lowed the cou­ple back to Madonna's place and ​"once we stepped into their court­yard, [Sean] blew his top," Galel­la says, becom­ing ani­mat­ed. ​"Sean Penn says, ​'You did it. You're on pri­vate prop­er­ty.' He spit at my nephew and they had a box­ing match. Madon­na was at the door yelling, ​'Stop, stop, Sean! Come on in!' Final­ly, a guard came out with a broom and chased us." The result­ing shots are mes­mer­ic. Penn's face screwed up, arms flail­ing. Not a year ear­li­er, Penn was fined $100 for brawl­ing with anoth­er paparaz­zo in Nashville.
Galella's biggest brush with dan­ger on the job came cour­tesy of Mar­lon Bran­do, the cot­ton-mouthed God­fa­ther actor nobody could ever under­stand. But Galel­la got the mes­sage. He was shoot­ing Bran­do walk­ing down the street in New York's Chi­na­town with TV host Dick Cavett in Novem­ber 1974. After a few snaps, Bran­do asked what more Galel­la could want. One with­out your sun­glass­es? he polite­ly asked, low­er­ing his cam­era. ​"Before I know it, boom!" Galel­la says. Bran­do popped him right in the mouth, knock­ing out all of his front teeth. He drove him­self to Belle­vue hos­pi­tal for stitch­es and went back to work straight after. ​"The good part of the sto­ry is that my paparazzi germs infect­ed him and he was in the hos­pi­tal for three days recov­er­ing," he says, talk­ing about Brando's fist becom­ing infect­ed, the mem­o­ry still tick­ling his fun­ny bone.
No sub­ject held a can­dle to Jacque­line Kennedy Onas­sis, how­ev­er. In life, she was his favourite sub­ject. The man would hide behind coat racks at restau­rants she ate at to get a snap. He dat­ed her maid to get clos­er to Kennedy's wid­ow. ​"Gre­ta Nel­son," he remem­bers, ​"I offered her a cof­fee and she gave me some infor­ma­tion: where [Jack­ie] was going…" One day, Galel­la met Nel­son out­side of 1040 5th Avenue, Jackie's uptown apart­ment. ​"Jack­ie dropped her car off and caught us talk­ing to each oth­er. She was fired. I felt very bad." He doesn't recall what became of Nel­son, but it was just one of many ways to get clos­er to his muse. ​"I call her my gold­en girl because she was, in a way, my girl­friend," he says.

He fol­lowed Onas­sis to Sko­r­pios, a Greek island, where, dis­guised as a Greek sailor, he took pho­tos of her on vaca­tion. It was there that the Secret Ser­vice ​"stole my Amer­i­can Express [traveler's checks]," upon find­ing out Galel­la was stay­ing at one of the hotels in near­by Nydri. ​"I had to go back to Athens to report it to Amer­i­can Express to get it back. They were nasty." Onas­sis tried to sue him for tak­ing pic­tures of her and her son John Jr. bik­ing in Cen­tral Park. She demand­ed the Secret Ser­vice ​"smash his cam­era!" They took him down to the precinct and then to tri­al, where Galel­la was ordered to stay a min­i­mum of 25 feet away from her at all times. She took him to court again when he broke that injunc­tion, and he was forced to for­feit the right to pho­to­graph her com­plete­ly. Though in all of his pho­tos of Onas­sis, she's smil­ing or pen­sive. Nev­er angry. Some­times preen­ing, even, to find her light.
When the film­mak­er Ken­neth Anger was recent­ly asked how much a fan has a right to know about a celebri­ty, he respond­ed, ​"Every­thing. When you're a pub­lic fig­ure, you have to go along with it, even though there have been cer­tain stars like [Gre­ta] Gar­bo who des­per­ate­ly want­ed to be left alone." Galella's take? We deserve to know ​"all they can reveal from a pho­to­graph. I mean, pho­tographs tell the sto­ry: what peo­ple wear, what the reac­tions are – so [fans are] enti­tled to that."
In a way, Ron Galel­la cre­at­ed fame and all its new­found ills: gangs of paparazzi hound­ing celebri­ties and chas­ing them down in cars, aim­ing their lens­es upskirt. Kim Kar­dashi­an West has hired her own per­son­al pho­tog­ra­ph­er to trail her so she can ​'curate' her mun­dane out­ings. It's not at all what Galel­la envi­sioned when he first set out. ​"The LA pho­tog­ra­phers do it for mon­ey. And what makes me dif­fer­ent is I'm an artist. I stud­ied art. I don't do it pri­mar­i­ly for the mon­ey," he says, has­ten­ing to add, ​"Although I'm mak­ing a lot of mon­ey now!"

In Galella's 88 years, his pho­tos have proven both his­toric and for­ward-fac­ing. His work titled ​"Wind­blown Jack­ie," a black-and-white shot of Jack­ie Onas­sis caught unawares with her hair halo-ing her square face, has been laud­ed as one of the most influ­en­tial images of all time. If one were unable to grasp the con­cept of fame – how it has evolved and where it might end up – he would be well-served sift­ing through Galella's mas­sive oeu­vre (of which only a tiny por­tion is pub­licly avail­able on Get­ty Images).
His images are cur­rent­ly tak­ing on new mean­ing, with the recent pop­u­lar­i­ty of the social media account Movie Pre­mieres Unlim­it­ed, for exam­ple, which show­cas­es Galella's shots of movie stars stalk­ing the red car­pet at film pre­mieres. I show it to him, explain­ing that kids these days are sali­vat­ing for every­thing ​'90s. ​"It's his­tor­i­cal in a way, you know?" he says, look­ing at the account and reflect­ing upon his work, pos­si­bly with fresh eyes.
The spec­ta­cle-dri­ven tread­mill of celebri­ty has got­ten out of con­trol. Every­one armed with an iPhone is a paparaz­zo. But when Ron Galel­la got into the biz, he was often the only one there, pho­tograph­ing Andy Warhol before any­one both­ered to, gate-crash­ing par­ties and pre­mieres with his cam­era equip­ment in hand. Despite always being behind the cam­era, Galel­la always knew he would be some­day be famous in his own right. His high school Ital­ian teacher Mrs. Costan­za said, "'You're either some­body or nobody,'" he tells me, pin­point­ing the exact moment he knew that he would have a lega­cy. ​"And I want­ed to be a some­body. That's what made up my mind."

Ron Galella's book Shoot­ing Stars: The Untold Sto­ries is avail­able to pur­chase here. Images cour­tesy of Ron Galel­la Ltd.
---