"

This is the Dean Martin of drinking establishments": the campaign to save Soho bar Trisha's
For those who make it past the bouncer, Trisha's is a part of the fabric of Soho: a bar as much beloved by friends of Lucien Clarke as it is friends of Lucien Freud. Now, due to the closure from the coronavirus, it risks being lost. Journalist and Trisha's barmaid, Tracy Kawalik, explains why it must be saved.
The history of Trisha's runs deep. A red-lit bastion of old-school Soho, it's been at London's Greek Street for 78 years now – always in Italian hands, and in Trisha's, specifically, for close to three decades.
Alongside her late husband Bruno Bergonzi Sr (a bona fide Soho legend), the first job Trisha had was to serve espresso to a heady crowd of local waiters by day, then bartend and chaperone lucrative poker tournaments by night. (Those games – which explain the joint's round tables now – lasted 48 hours or more, the winner often leaving with a suitcase of cash.)
Trisha quickly became a face of Soho in her own right, forging intimate connections with everyone from jazz singers and pianists to rent boys, bank robbers, drag queens and the stars of the West End. Chef-turned-TV-phenom Anthony Bourdain even made the bar known in the US by popping down to the club to get plastered on his show The Layover with Marco Pierre White. When MPW asked him why his picture wasn't up on the wall, mid-drink, Bourdain replied: ​"This is the Dean Martin of drinking establishments. They don't give a fuck. If you want your picture on the wall, you'd have to hang it yourself." (Bourdain's picture is on the wall now, besides only a few other celebrities. It takes work to earn Trisha's affection.)
Bar's like Trisha's make people feel special. The bouncer Nabil shakes your hand at the door, and the bartenders know your order when you walk in and kiss you on the cheek on your way out (at least in my case). It feels like a family.
Literally, too. Trisha's two sons are often behind the bar, cracking jokes or sharing memories with the boss herself. Colin, the glass collector, DJ'd at Ronnie Scotts in the ​'70s and is a talented bass player, boxer and poet. Neil, the weekend bartender, and Paul, the Monday bartender, both have stints in the music industry. I myself, as the daughter of a roadie, worked in clubs as a podium dancer from the age of 14 – the same age Trisha quit school to help out at her mum's pub. I'd like to think our shared magnetism for eccentrics made me a good choice of bartender and friend.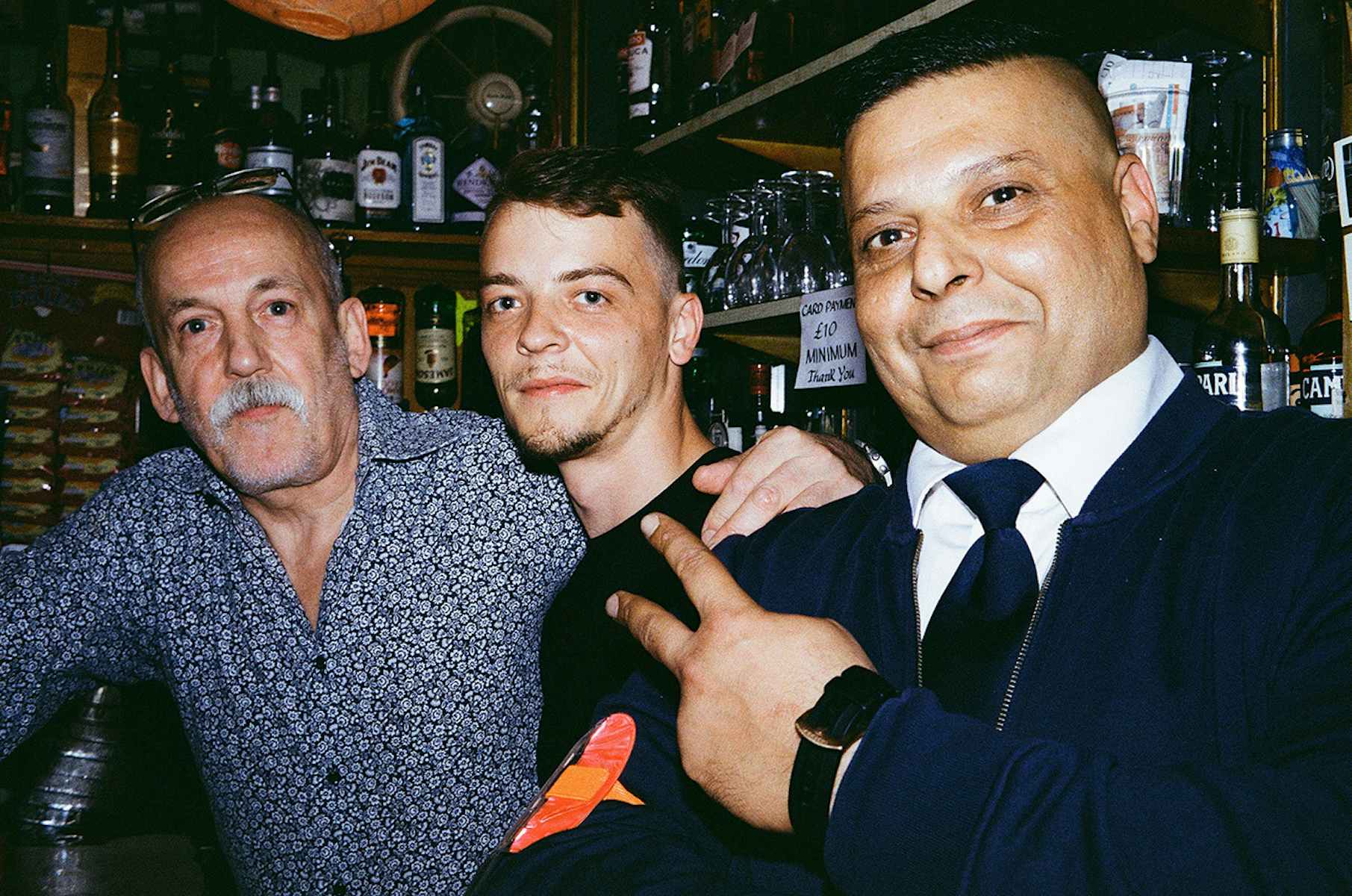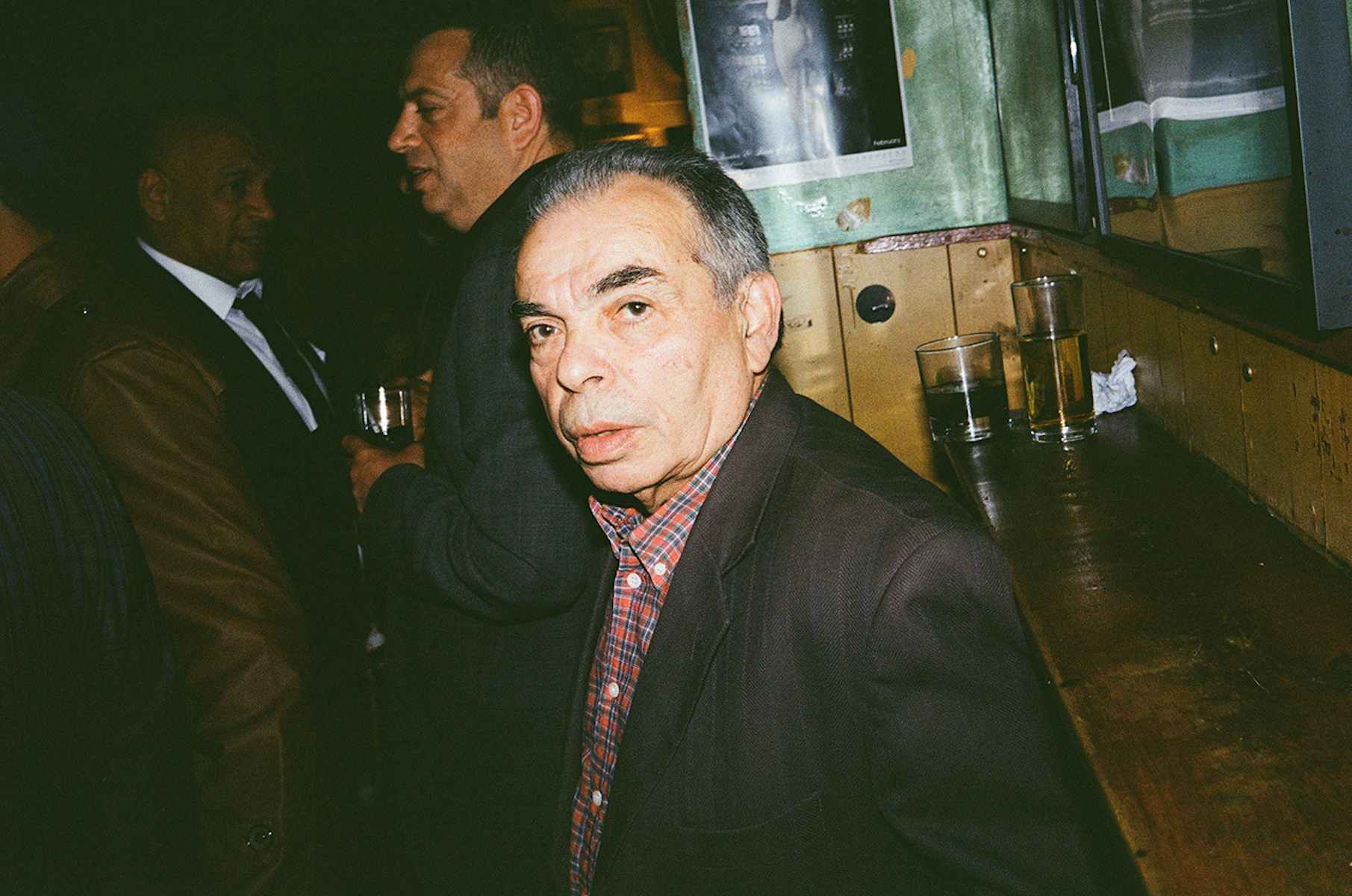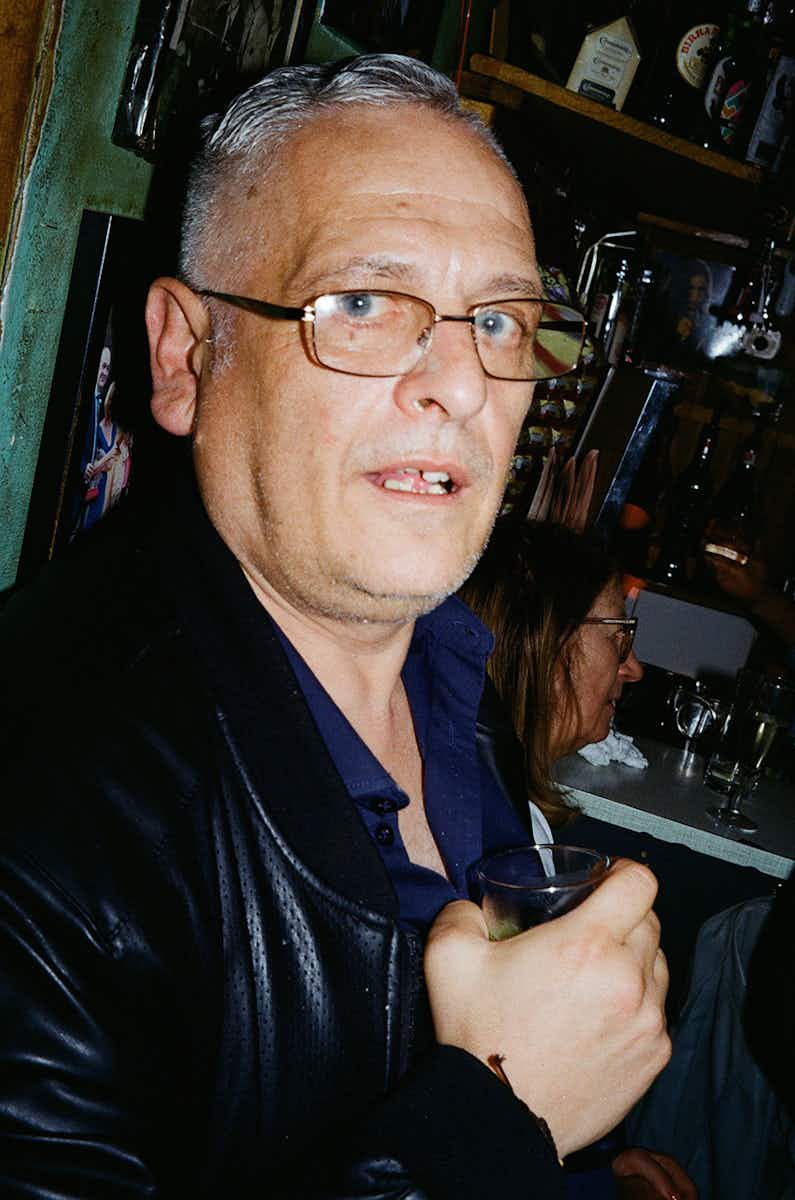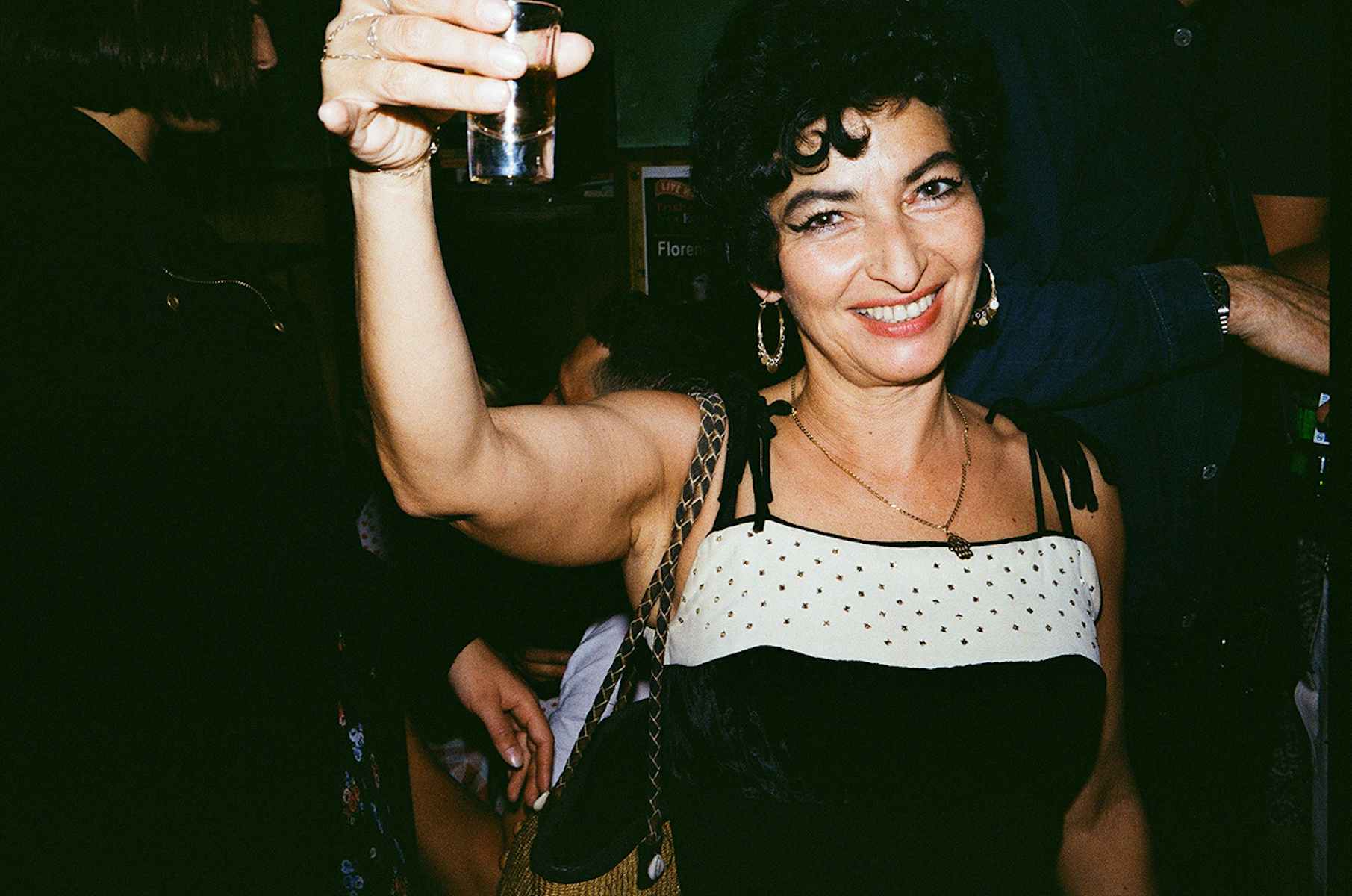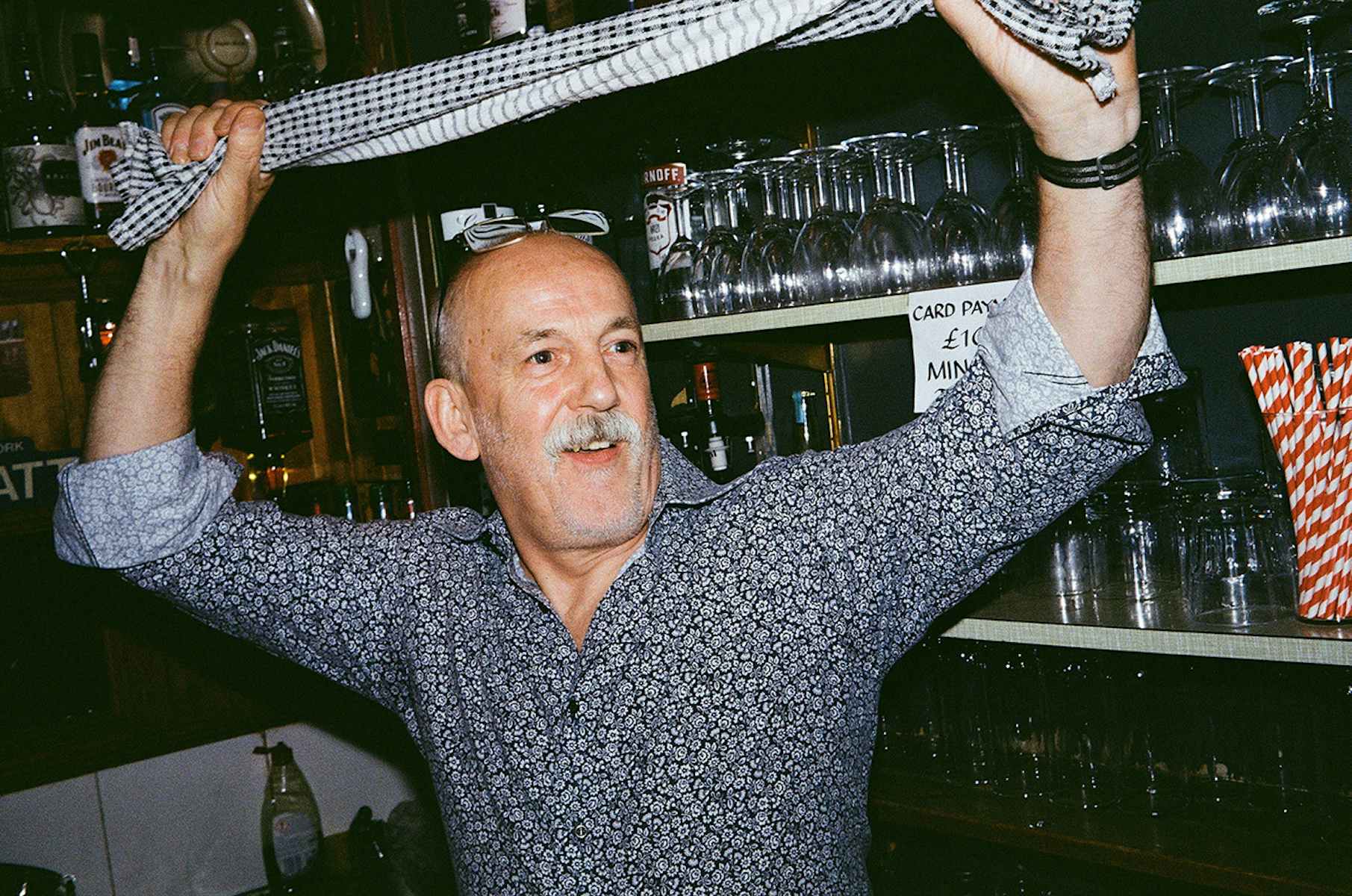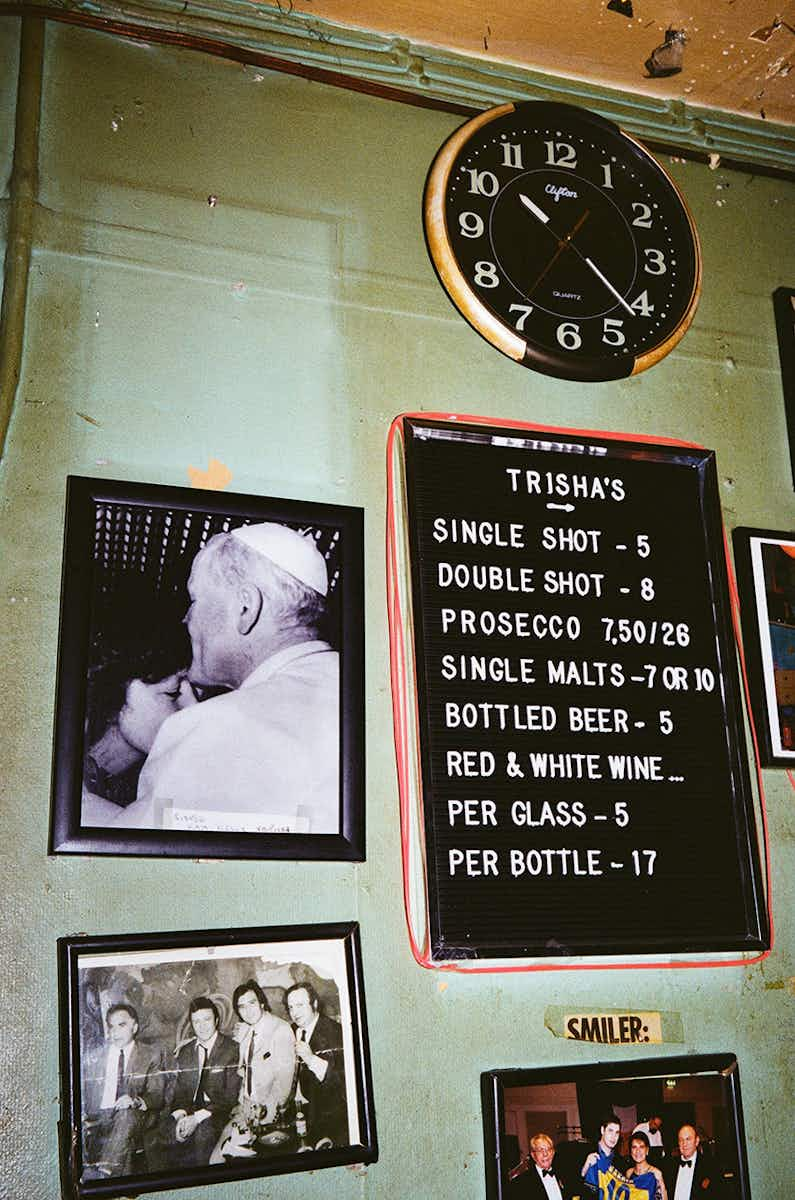 "What's always made my club different from other places in the area is personality," Trisha says. ​"The bands', my DJs and my staff. We're some of the last little bit of original Soho that's left."
A couple of hours into my first shift at Trisha's, I'd swapped numbers with a guy wearing a three-piece suit and a pocket watch, and had been asked by an aspiring diamond-thief to check a hammer in behind the bar. Only moments before, I poured Jarvis Cocker a double and was told by Trisha to keep Patsy Cline's Crazy on loop. These anecdotes don't scratch the surface when it comes to summing up what makes her club a Soho institution that deserves being saved.
Despite all the gentrification the neighbourhood has seen, Trisha has kept her drinks at £5, her cover charge low, and always made sure the staff and band get paid first. She is all-round pure class and has always been adamant to keep her bar, and by extension her neighbourhood, true to its roots.
"I've been working since I was 14," she says. ​"I've always half thought God has put me on the earth to do just that, and that's my lot. I don't ask for anything. I've always worked through hard times, but what happens when you can't work, and you have to close the doors. Then what?"
Many of Soho's iconic bars need money right now. The main aim of Trisha's campaign isn't to clock up high-profile donations but to get the club back up and running. That way, not only can Trisha continue to host those carving out their legacy within Soho. She can carry on carving out her own, too.
"If you've never been down to my club, what I'd tell you to expect is to hear amazing music seven nights a week and meet a bunch of characters," she says. ​"You'll definitely be entertained."

More like this