Spoons: the most exciting Indonesian supper club in London

In 2019, Rahel Stephanie started Spoons as a means to share delicious food with friends. Now, she's bringing her local dishes to the masses and edging closer to her roots in the process.

In late 2019, before the pandemic hit British shores, Rahel Stephanie decided to start an Indonesian supper club, Spoons, as a means to share great food and little-known local recipes with friends. Since then, and in spite of stop-start lockdowns, Stephanie has expanded Spoons beyond her inner circle and into one of London's most exciting – and mouth-watering – foodie events.
"A massive motivation for me to start this was the lack of Indonesian establishments around here," says the 27-year-old, whose family lives in Jakarta. ​"There's certainly a couple coming up, but at that point in 2019, there was nothing authentic. I started seeing really inaccurate representations of Indonesian food, such as gado-gado sauce in Waitrose and shit like that. We don't even have a proper reputation in London yet – I don't want the cuisine to get diluted before that even happens."
To pay respect to – and reclaim – her culture, Stephanie uses classic Indonesian dishes as a starting point before experimenting with ingredients – many of which aren't necessarily available in the UK. ​"For example we use turmeric plants in Indonesia for their leaves, as well as the actual turmeric root," Stephanie explains.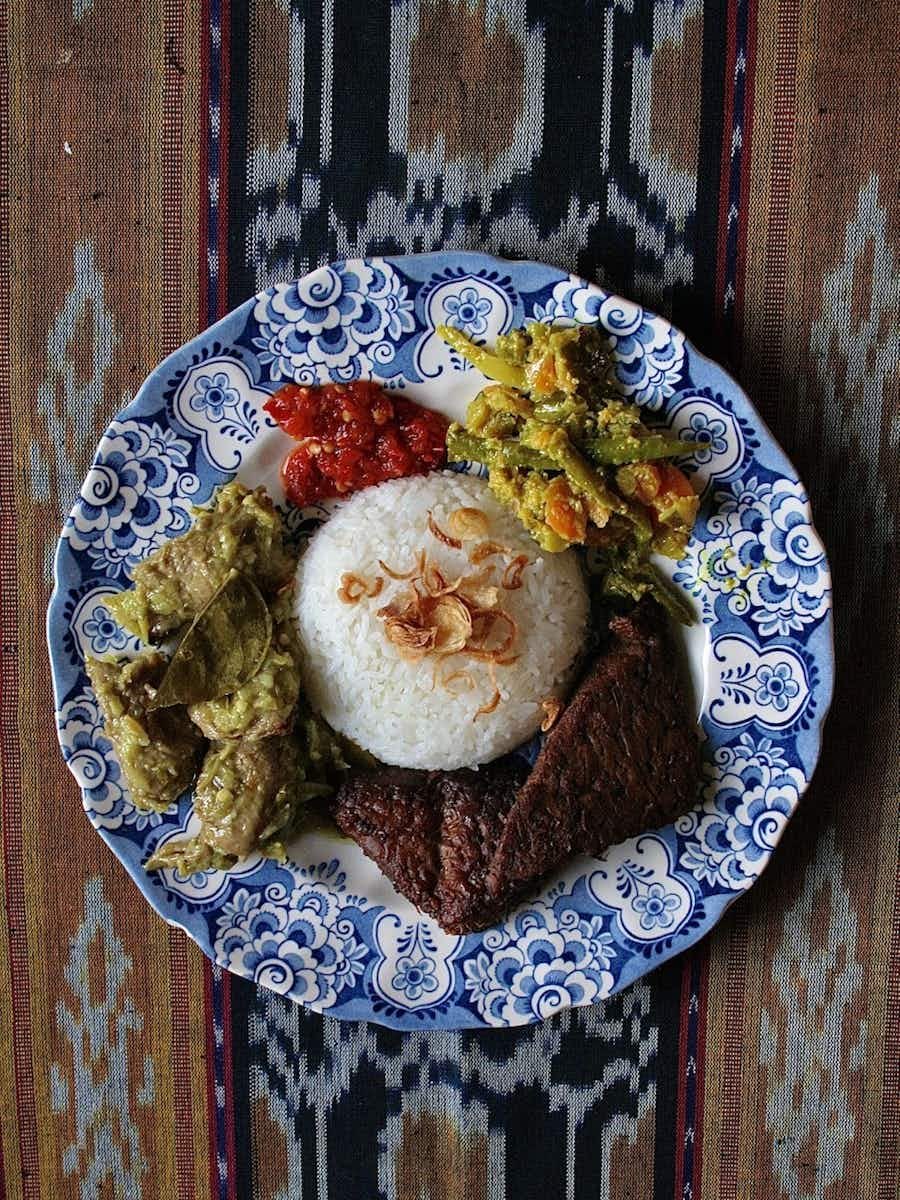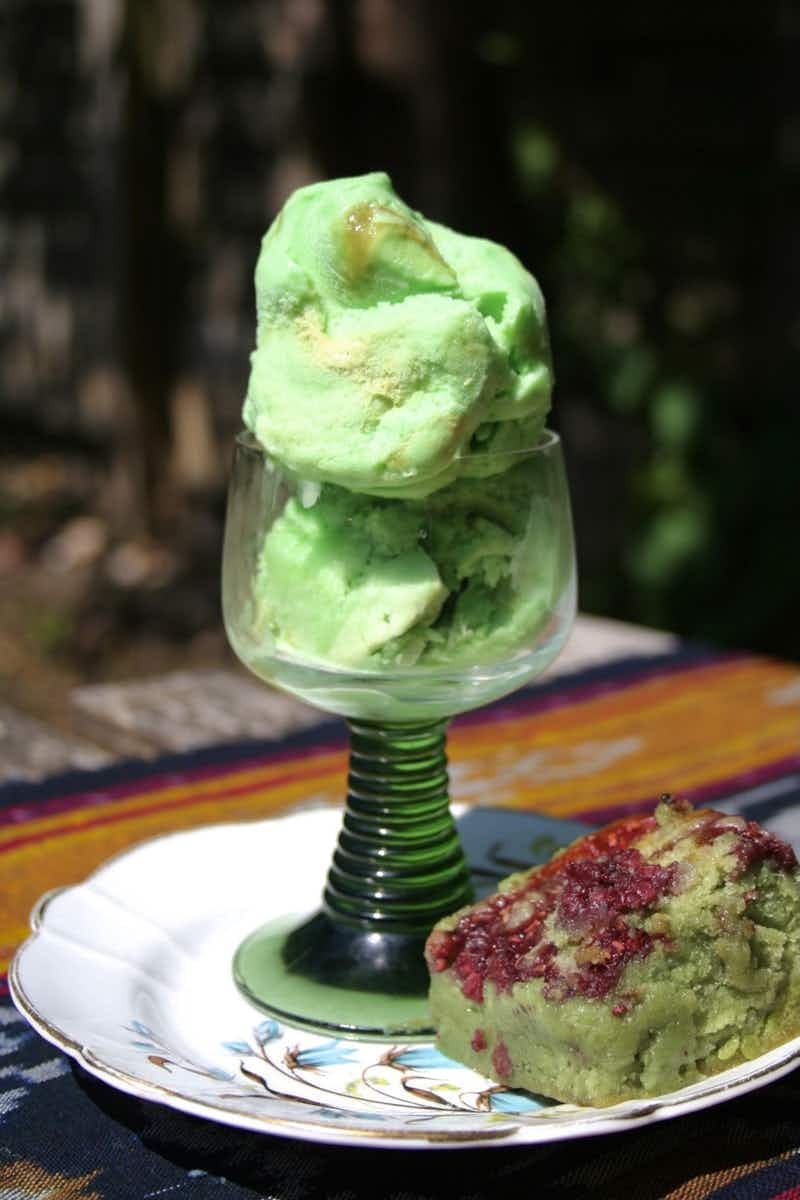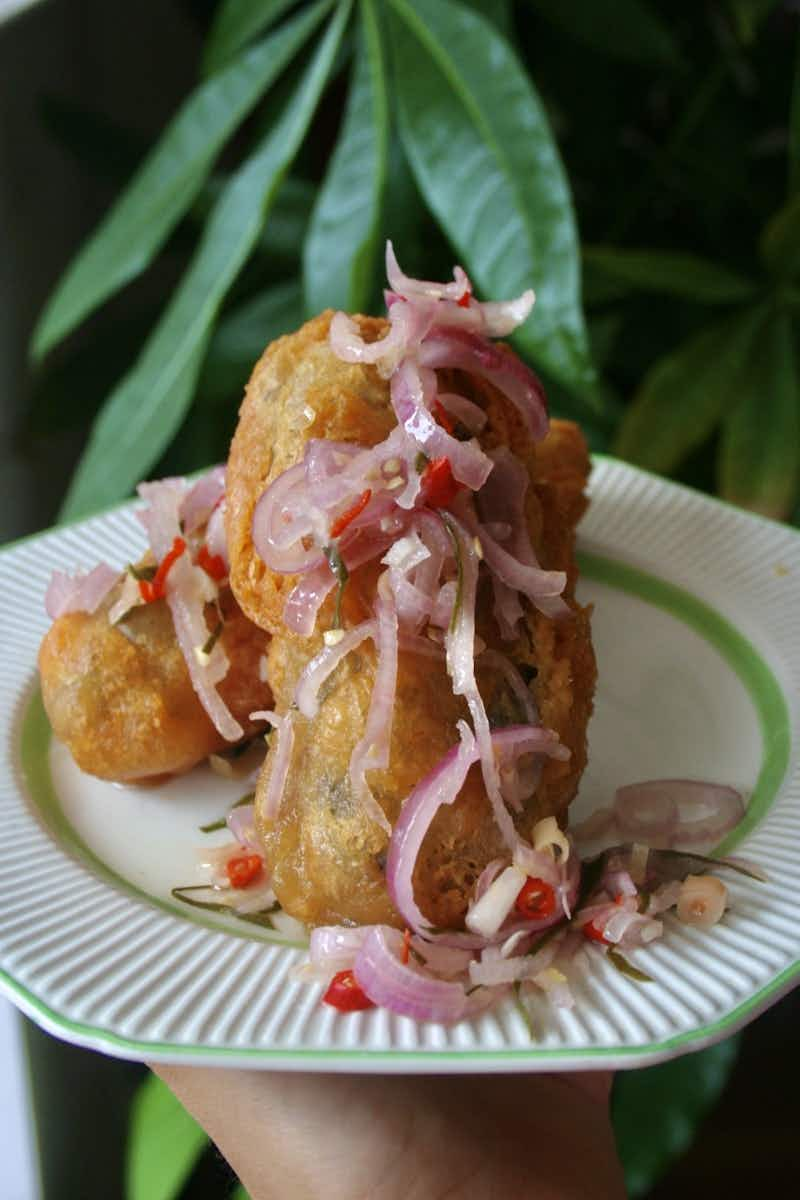 "You can't find those anywhere here, so I've grown my own. But even when I introduce classics to people, they often taste like something entirely new to them. Someone once described [my food] as being similar to trying Thai food for the first time, which is an amazing compliment!"
For Stephanie, one of the best things about running Spoons is knowing she's a part of something bigger. In this case, it's getting the word out about the rich and varied nature of proper Indonesian cuisine. So just where did she get her cooking chops from?
"Whenever anyone asks this, the stereotypical story is always like, ​'Cooking has always been embedded in me', or ​'I've watched my mother cook since I was three-years-old'," Stephanie says, laughing. ​"That was definitely not the case for me! I give all my dues to the Indonesian housewives of YouTube – they're amazing, with their shaky cameras." Many of these Indonesian aunties, as Stephanie calls them, start their own food businesses at home to make some extra cash.
"They exchange tips and tricks with each other about how to make a million pancakes for 50p and stuff like that," Stephanie continues. ​"That's where authenticity is, and it's the most valuable education I've ever had. I've learned a lot by adapting recipes and ingredients to the UK, like chilli species for example. That requires a lot of trial and error. It's been a great journey."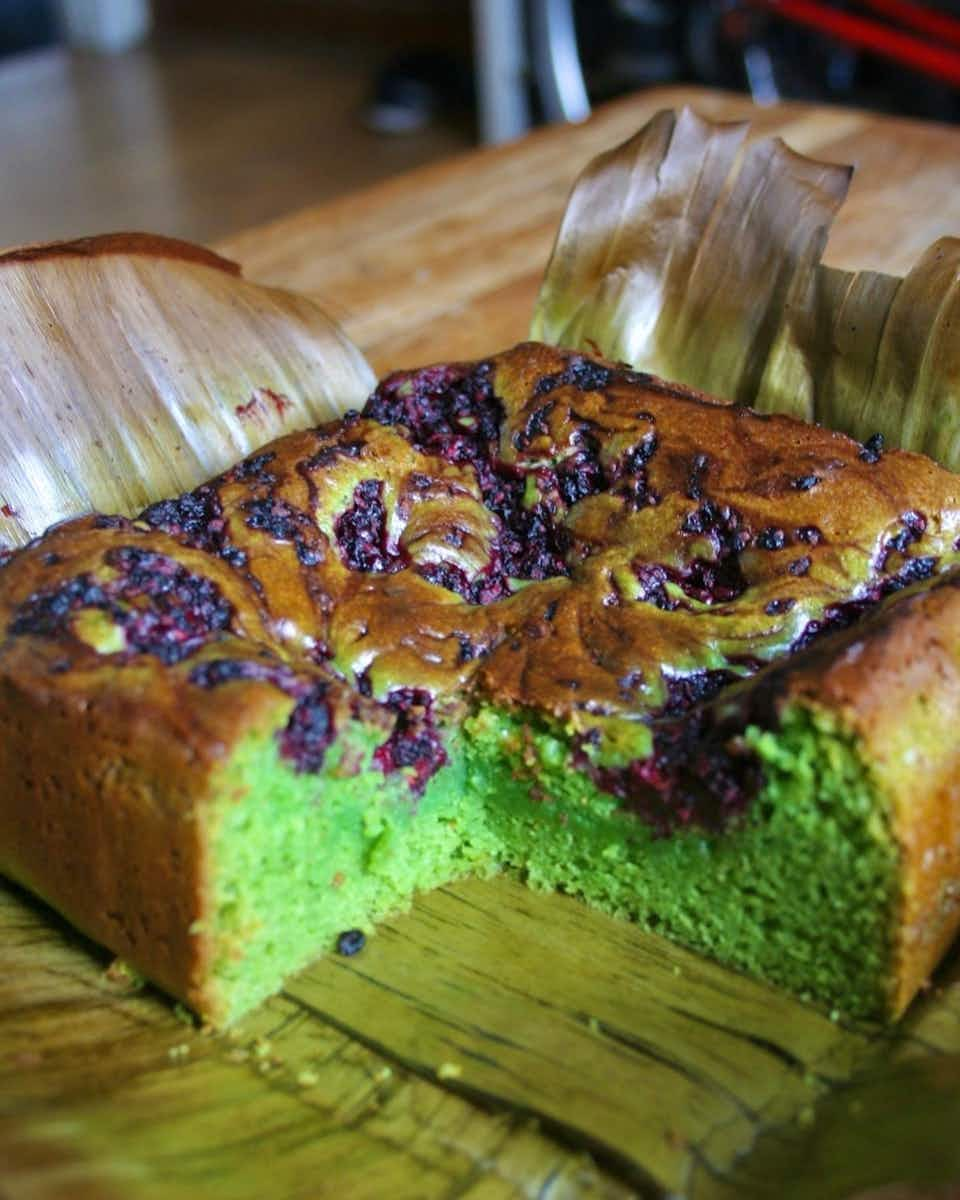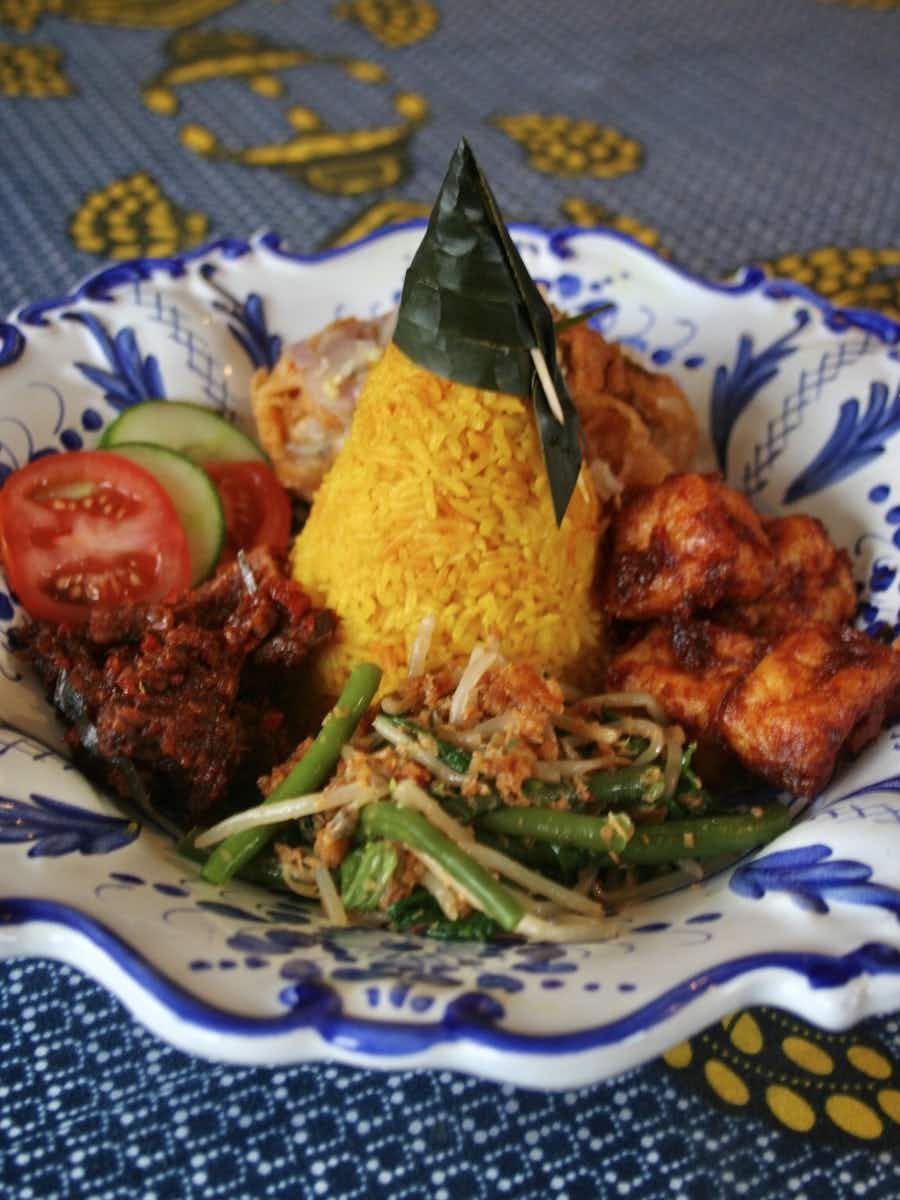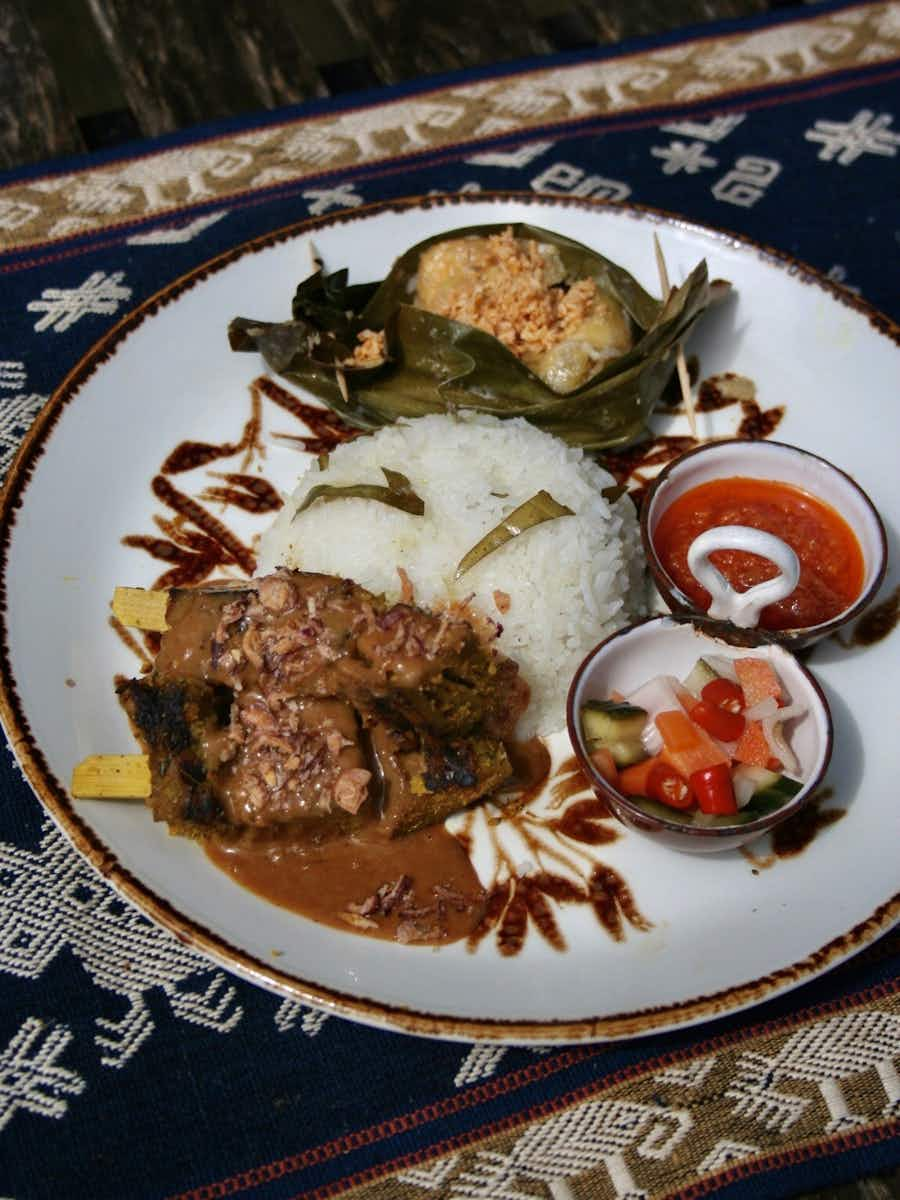 Said trial and error once led Stephanie to bake one of her most delicious and proudest creations to date: pandan blackberry blondies, an original recipe which she's vowed never to share. Most importantly, though, Stephanie hopes to use Spoons as a force for good. A few weeks ago, she set up a fundraiser for the Indonesian LGBTQ+ community. ​"I'm still buzzing from it," she says, ​"and it feels good to give back when I'm so far away."
Stay on the lookout for Stephanie's next supper club, which is set to take place next month at Pamela in Dalston, East London. And if, for whatever reason, you can't nab a seat at the table, Pino's Warung in Camden comes recommended: ​"the most authentic Indonesian food I've had in London." Bottoms up!


More like this