Niv Sultan is a new kind of special agent
The superfly spy leads from the front in Tehran, an addictive Israeli TV thriller series.

A special agent is inserted behind enemy lines, via an ingenious but nerve-jangling identity swap in an airport bathroom. The mission of the operative – who's a computer hacker, language expert, martial arts specialist and elite practitioner of spycraft – is to pass for a local, break into an electricity company, patch into the country's missile defence system and disable the radar, in preparation for a bombing attack by their homeland.
But at the last minute the agent's cover is blown, necessitating the deployment of their very special set of skills to first take out an assailant then go on the run. With, of course, no back-up.
Mission not quite accomplished.
So far, so high-octane thriller series.
But where Tehran differs from the usual bro-heavy world of espionage dramas is that the dauntless protagonist is a young woman, seemingly not long out of the army. Tamar Rabinyan is an Iranian-born Mossad agent, dispatched by Israel into the capital of Iran, the Jewish state's mortal enemy.
Yes, there are gung ho heroics in this eight-episode Israeli series. But, refreshingly, they're carried out by a small, slight woman deploying her wits and smarts more often than her ability to leap across rooftops/​take down heavies/​engage in high-speed car chases (in a rugged beard).
Playing Tamar is Jerusalem-born Niv Sultan. The 28-year-old actress is sensational in a series that, in its short-sharp-shock, sub-one-hour episodes, is never less than gripping.
In a show part-created by master dramatist Moshe Zonder (Netflix's Fauda), the tension, she tells me over Zoom from her kitchen in Tel Aviv, was baked into the story from the off.
"I felt it when I first read the script – it was intense," says Sultan, eyes wide. ​"I was worried about Tamar, behind enemy lines, running for her life."
For Sultan, with parts largely in Israeli teen dramas on her CV up until now, the preparations for the shoot in Athens (standing in for Tehran) were gruelling, even for someone with three years' army experience IRL (as all young Israelis must do). As well as learning elements of Krav Maga, the fearsome military self-defence system developed for the Israeli security forces, she had to learn to speak Farsi.
"That was sooooo challenging! The pronunciation has nothing to do with Hebrew," she says of her native language, ​"or with the Arabic I was exposed to in Israel. My dad is from Morocco – he immigrated to Israel when he was six years old – so I thought: ​'Right, Farsi, Moroccan, Arabic – it'll probably be the same.' But it isn't – they're nothing to do [with each other]. So I really had to work hard at that."
Still, she admits that nothing was going to stand in the way of her honouring the character or the role.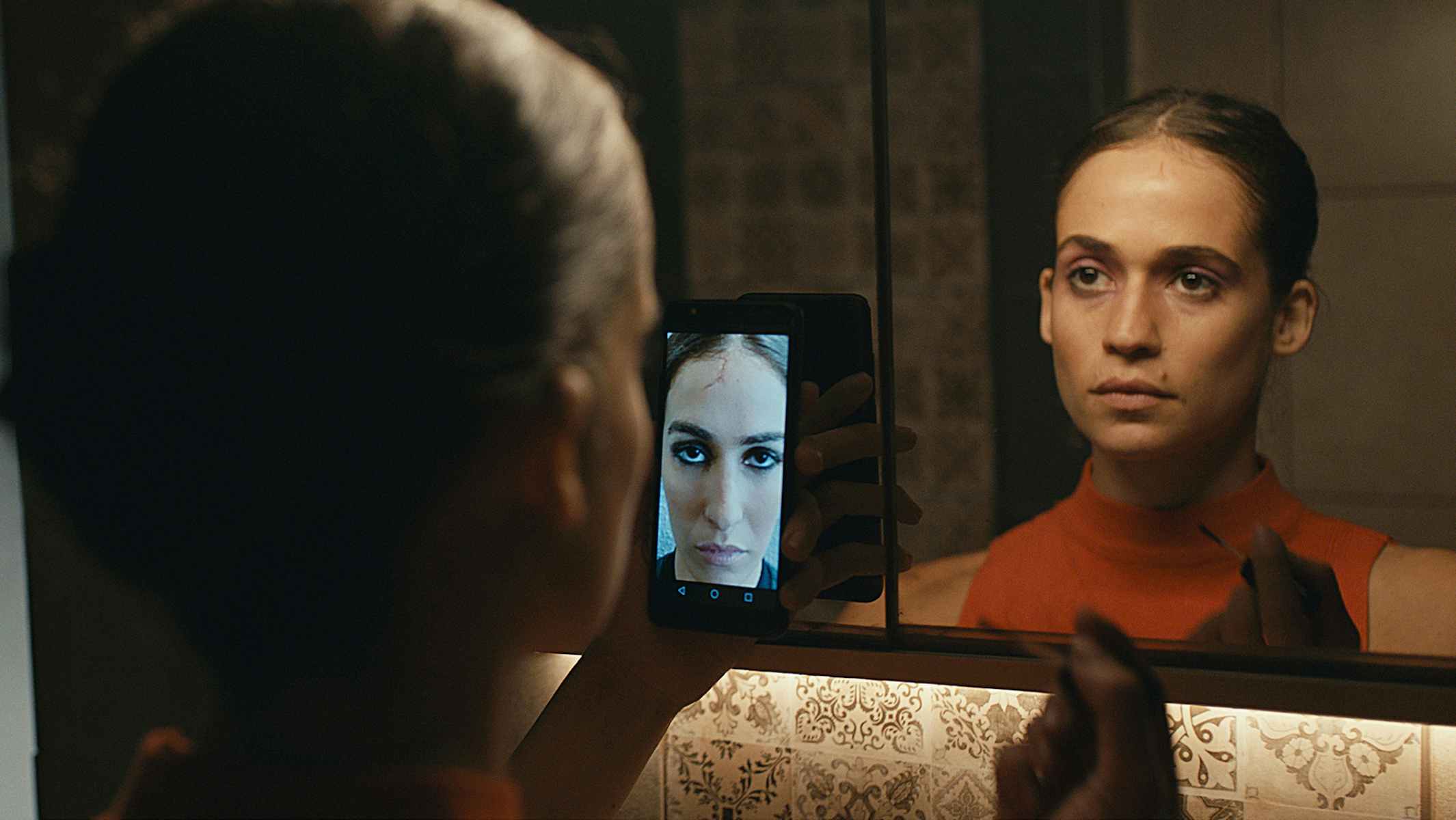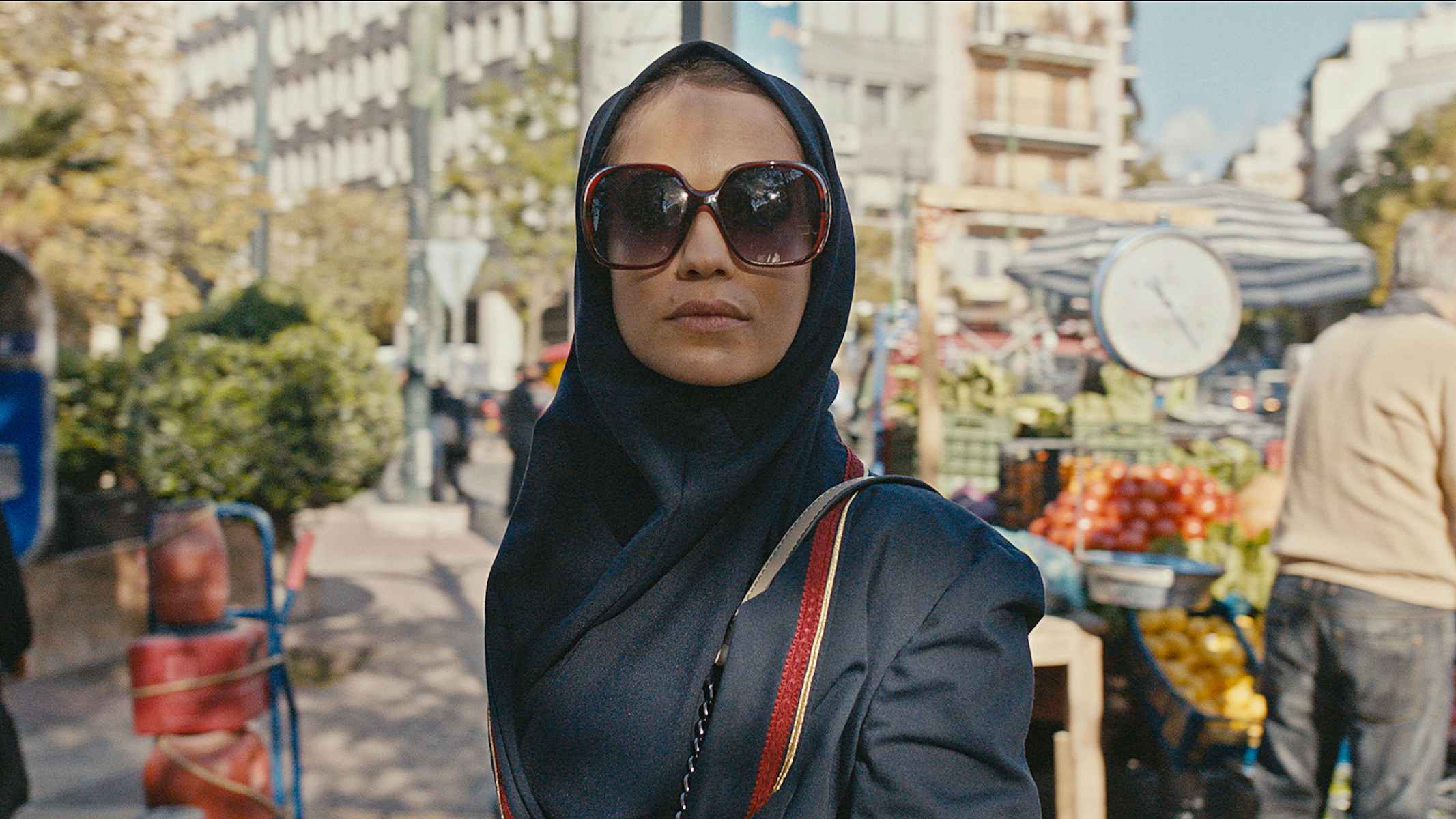 "So many actors here had an audition for this part. I was really obsessed with it. I was thinking out loud to myself: ​'This part has to be mine, no matter what.' But I was afraid that my hair is too bright to be a Persian," admits a woman who, going by her shiny, sun-kissed Instagram posts, is naturally auburn. ​"So I went to the audition with some black spray on my hair – and on my eyebrows! I wanted to make sure I was doing everything I could in order to be a Persian girl. And when I got it… well, happy is a small word."
Tehran debuted on Israeli TV in June, and Sultan says the acclaim was instant and huge. Walking down the street – not that she can do that right now, with Israel currently the first country in the world to enter a second lockdown – she's now constantly bombarded with greetings and selfie requests. ​"It's very warming," she says graciously.
But the fandom hasn't just come from espionage fans seeking a fresh kind of adrenaline fix.
"The episodes made such a huge noise. And especially we got an amazing response from Persian Jews who live in Israel. They felt that Persian culture didn't get the honour yet, and they told me that this show is totally putting the Persian culture on the screen and on the map."
Now, this month, the show is being shown around the world, having been picked up by Apple TV+ – Sultan and I are talking on the day Tehran launches internationally. If she was nationally famous before, what will appearing on a global television platform do to her profile?
"Oh my God, I don't know!" she smiles. ​"When they first told me about Apple TV+, I don't think I really understood what was happening. But maybe [I will] when it gets real and so many people around the world will see Tehran, not just Israelis."
After today's launch, let's keep an eye on those Insta followers, which currently number 286,000. Backed by the trillion-dollar company, they could double overnight, and then some.
"Well, let's see what happens tomorrow morning," comes Sultan's cheerful-but-maybe-mildly-panicked response. ​"I'll let you know!"
The first three episodes of Tehran are on Apple TV+ now.

More like this