What is it like to be an image archivist?
In the tight­ly-crammed Brook­lyn apart­ment of Nik­ki Igol and Nel­son Harst – researchers and archivists who deal in coun­ter­cul­tur­al imagery, rare lit­er­a­ture and odd­ball ephemera – there is a toi­let roll on dis­play beneath a tele­vi­sion, near-naked with­out its hygien­ic tis­sue sheath­ing. Drawn in felt mark­er on the roll's exte­ri­or is a Jonathan Putz illus­tra­tion of Miss Pig­gy, sport­ing out­sized breasts and open legs, her hands expos­ing the crude out­lines of a bel­ly but­ton, or – pos­si­bly – a clit.
This undress­ing of an icon­ic (if already saucy) children's char­ac­ter feels typ­i­cal of the couple's idio­syn­crat­ic tastes. Igol, a fash­ion image archivist who devel­oped one of the ear­li­est dig­i­tal cat­a­logs of edi­to­r­i­al imagery with VFILES, is the head of archives for a lead­ing fig­ure in the beau­ty indus­try. Harst, a some­times-rare book­seller (who began, offi­cial­ly, sell­ing text­books with friends, then with a pop-up on Howard Street and lat­er an Insta­gram store, deal­ing under the name @antifurniture), cat­a­logues and main­tains the vast lit­er­a­ture inven­to­ry of a promi­nent con­tem­po­rary artist (among that artist's col­lec­tion are many ear­ly inscribed copies of Jack Kerouac's On The Road).
Their shared domes­tic space is a buzzing, squishy, blow-up, stacked-high mon­u­ment to every­thing that is sub­ver­sive and sticky and glo­ri­ous­ly exper­i­men­tal in Amer­i­ca and beyond: long-shut­tered New York night­clubs where any­thing went, the unwieldy, Wild West of ear­ly desk­top self-pub­lish­ing, kink, bondage and sex­u­al pow­er­play, camp aes­thet­ics in fash­ion, and free post­cards from the ​'90s that adver­tised web­sites. ("They're all like, surf over to www​.ama​zon​.com," says Harst, laugh­ing. ​"They show this now-invert­ed rela­tion­ship between the phys­i­cal and the digital.")

Their home dou­bles as a liv­ing library, much of it lined with large white shelv­ing units, and each spilling with pre­cious, oft-lewd print­ed mat­ter that dips in and out of new visu­al rab­bit holes. (The rest remains in a giant stor­age unit.)
There is a lot to see. Here, on the floor of their neon-pink lit hall­way, is a sculp­ture of a fried egg. There, span­ning sev­er­al shelves, are Harst's vol­umes on ear­ly com­put­ers and the bur­geon­ing inter­net: 24 Hours in Cyber­space, Design­ing Online Iden­ti­ties, Apple T-Shirts, Mars Obser­va­tions; tens of thumbed-over edi­tions of Mac­world. Pulled down from some oth­er place are stacks of now-rare, hyper­styl­ized greet­ing cards from LA com­pa­ny Paper Moon Graph­ics, and a glossy book by Japan­ese air­brush illus­tra­tor Hajime Soraya­ma fea­tur­ing half-robot­ic women in sex­u­al posi­tions, large-breast­ed and some­times strad­dling sil­ver machin­ery. Laid out on a table are old copies of mag­a­zines like archi­tec­tur­al rag Nest and Details and Oui, as well as The Adven­tures of Sandee The Super­mod­el, or Yvesaac's Mod­el Diaries, a three-issue com­ic book opus released by design­er Isaac Mizrahi in 1997.
Each new dis­cov­ery leads to anoth­er: a lit­tle spike of infor­ma­tion­al dopamine. I ask if all the pair do on week­ends is pour over their per­son­al col­lec­tion – but like the rest of us, I sup­pose, it turns out they're often watch­ing TV.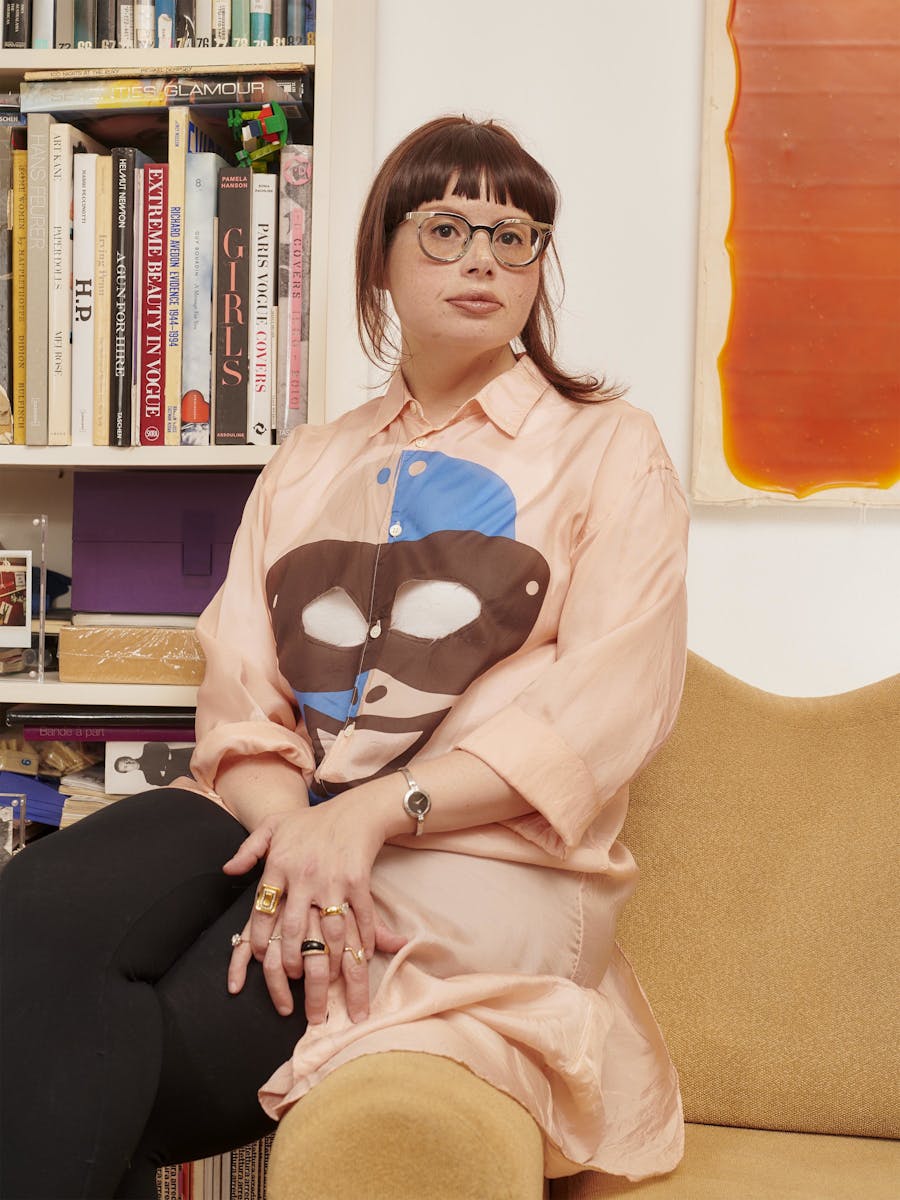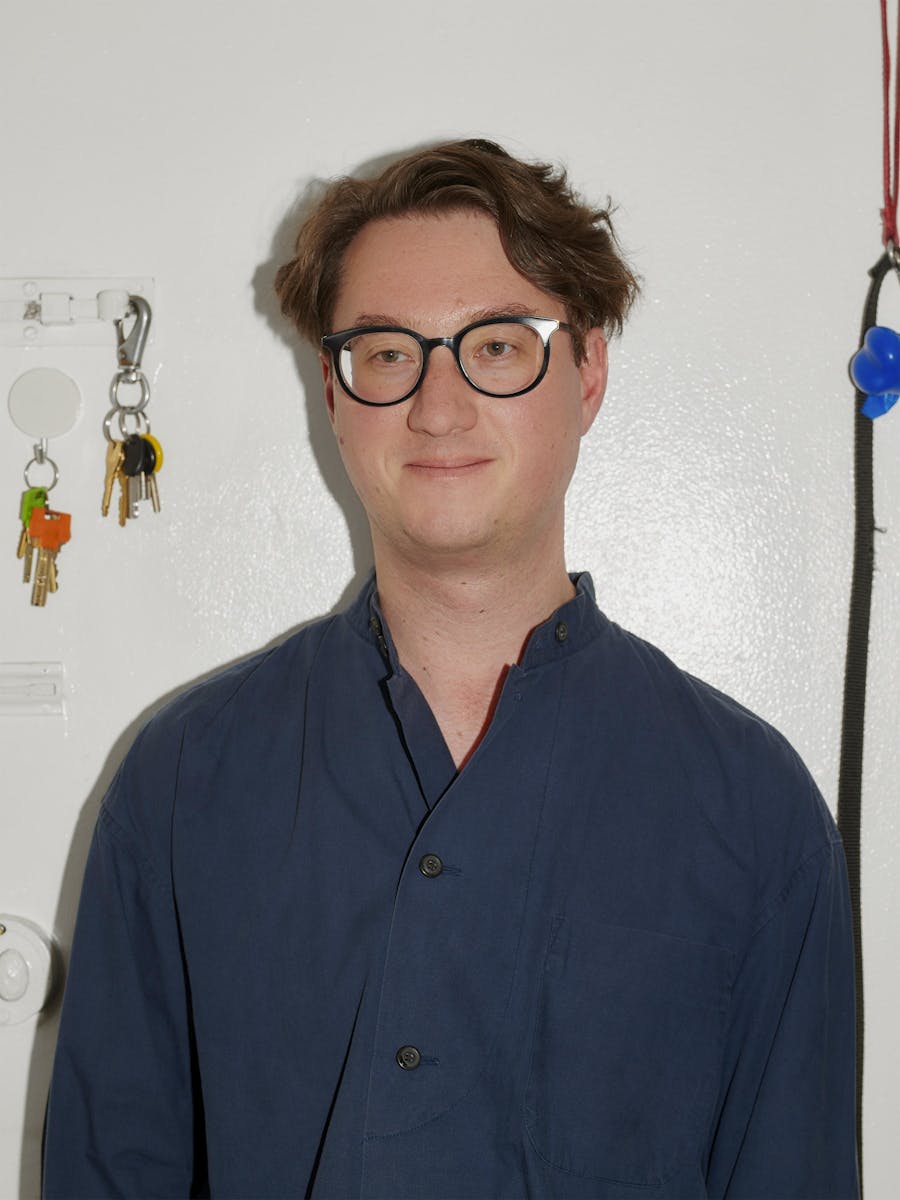 "We've been here togeth­er for sev­en years," says Igol. She moved in alone 13 years ago. It was the first apart­ment a bro­ker showed her when she moved to New York on a whim, hav­ing just grad­u­at­ed from art school, where she stud­ied art history.
"I didn't know what I want­ed to do. I just made some­thing up so my mom would send me to study in Chica­go. And after, when I was fig­ur­ing out what to do next, I had a friend in New York who said, ​'Just move here. I'll get you an intern­ship with [fash­ion design­er] Andre Walker.'"
She rec­og­nized the name imme­di­ate­ly from Details mag­a­zine, a title she dis­cov­ered at a garage sale at around 11 or 12 years old, just before her Bat Mitz­vah. ​"I'd been obsessed with it. I came here for the week­end, and just moved. And I began work­ing with Andre – it was a very good time for him. He was doing a lot for Marc Jacobs. I was his per­son­al assis­tant, intern, any­thing. It was him, myself and Car­los Tay­lor. The three of us just got shit done."
After a few years with Walk­er, Igol decid­ed she need­ed to be in mag­a­zines. She turned up at the V offices unan­nounced, and land­ed an intern­ship in the same after­noon. ​"That's how it was back then," she explains, lean­ing back on a two-tone couch. ​"You'd walk right in, and if you had the right look, the right atti­tude and had a good con­ver­sa­tion, you'd just get it."

Igol began in the wardrobe depart­ment, but lat­er moved to archiv­ing after real­iz­ing none of the images pro­duced for V had ever been orga­nized, and sug­gest­ed it was prob­a­bly a valu­able idea. Since the late ​'90s, each issue had been stored on a flop­py disc, with no real dig­i­tal asset man­age­ment sys­tem. Hav­ing archived the title, she moved onto more job-invent­ing, fol­low­ing Julie Anne Quay, V​'s then-man­ag­ing edi­tor, to VFILES, a new store, social media plat­form, and free-to-the-pub­lic online fash­ion archive.
The sto­ry is long, but the short of it is this: VFILES had a lofty vision – pre-Insta­gram – to cre­ate an edu­ca­tion­al and ever-expand­ing dig­i­tal ref­er­ence library of fash­ion sub­cul­tures, pho­tog­ra­phers, styl­ists and mod­els. Many of the images dig­i­tized by Igol and her team had nev­er been online before; a wealth orig­i­nat­ed in the exhaus­tive trove of Michael Gal­lagher, whose store, Gallagher's Paper Col­lectibles near Union Square, was once the city's go-to resource for icon­ic, for­got­ten fash­ion pictures.
"Steven Meisel, every fash­ion who's who, would go into that book­store to look through and get inspi­ra­tion," Igol says. ​"But the own­er fell on hard times, closed his shop and moved it all to a house upstate. Julie Anne, smart as she is, offered him a lump sum to take it all. I remem­ber this huge truck arriv­ing at VFILES one day with the most incred­i­ble mate­r­i­al. We're talk­ing ​'60s Harper's Bazaars with Ver­usch­ka [von Lehn­dorff, the Ger­man mod­el] on the cov­er, signed some­thing like ​'Michael, I'll love you for­ev­er. Ver­usch­ka.' And there'd be rat poop on top of it. It was won­der­ful and very sad. I had this man's whole life work. These were the life source for so many Ital­ian Vogue sto­ries. These mag­a­zines touched the hands of every­one – Bruce Weber, Peter Lindbergh."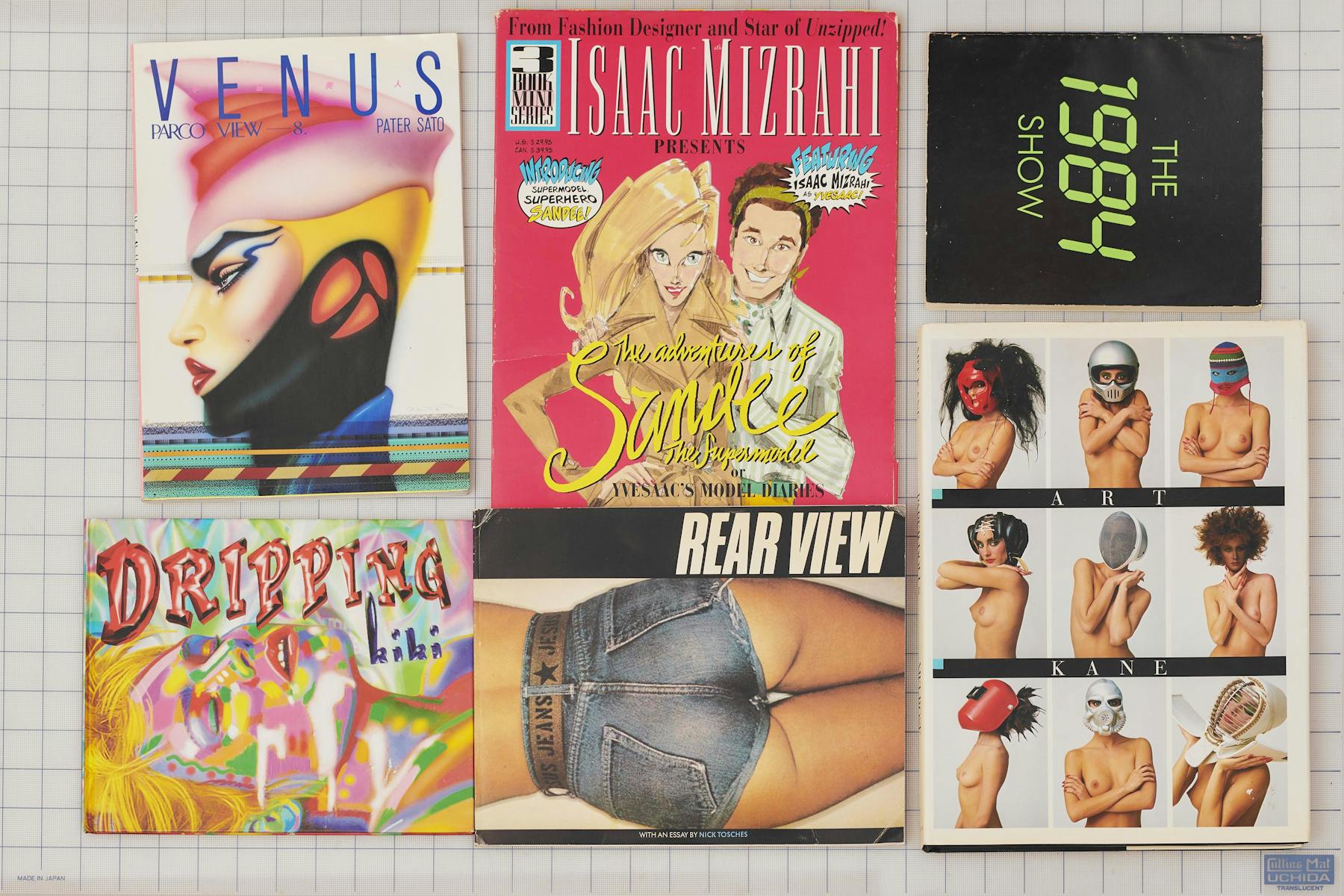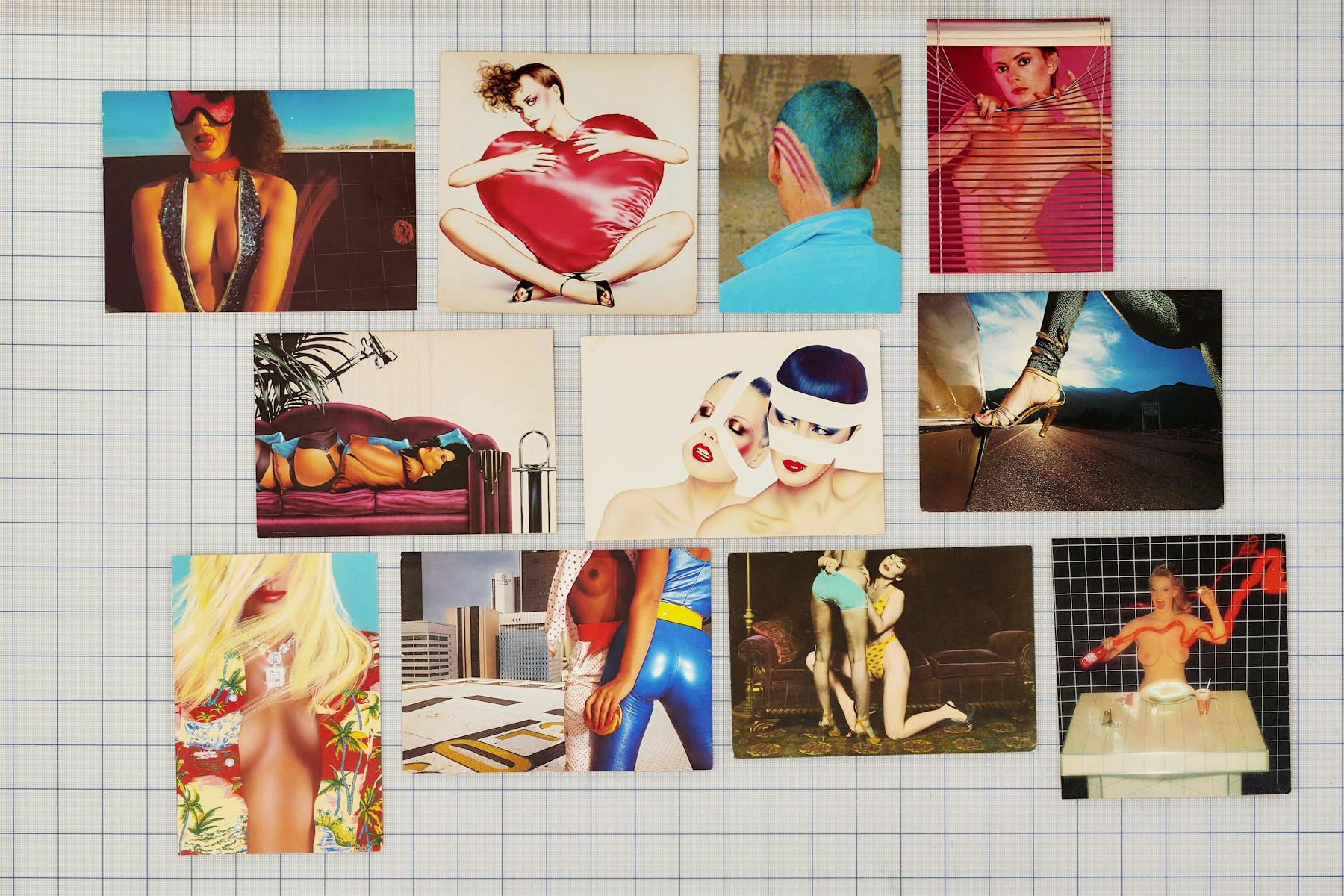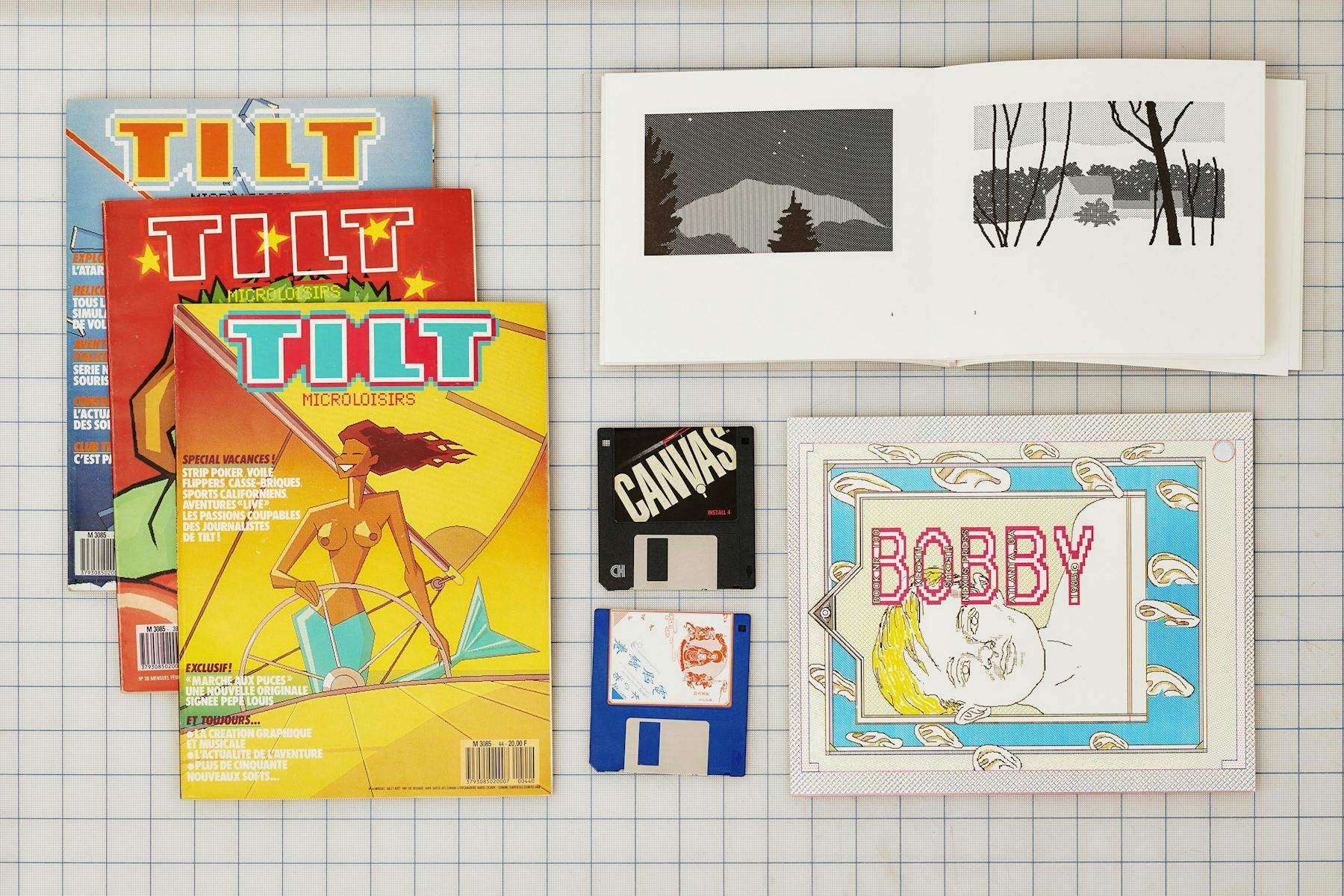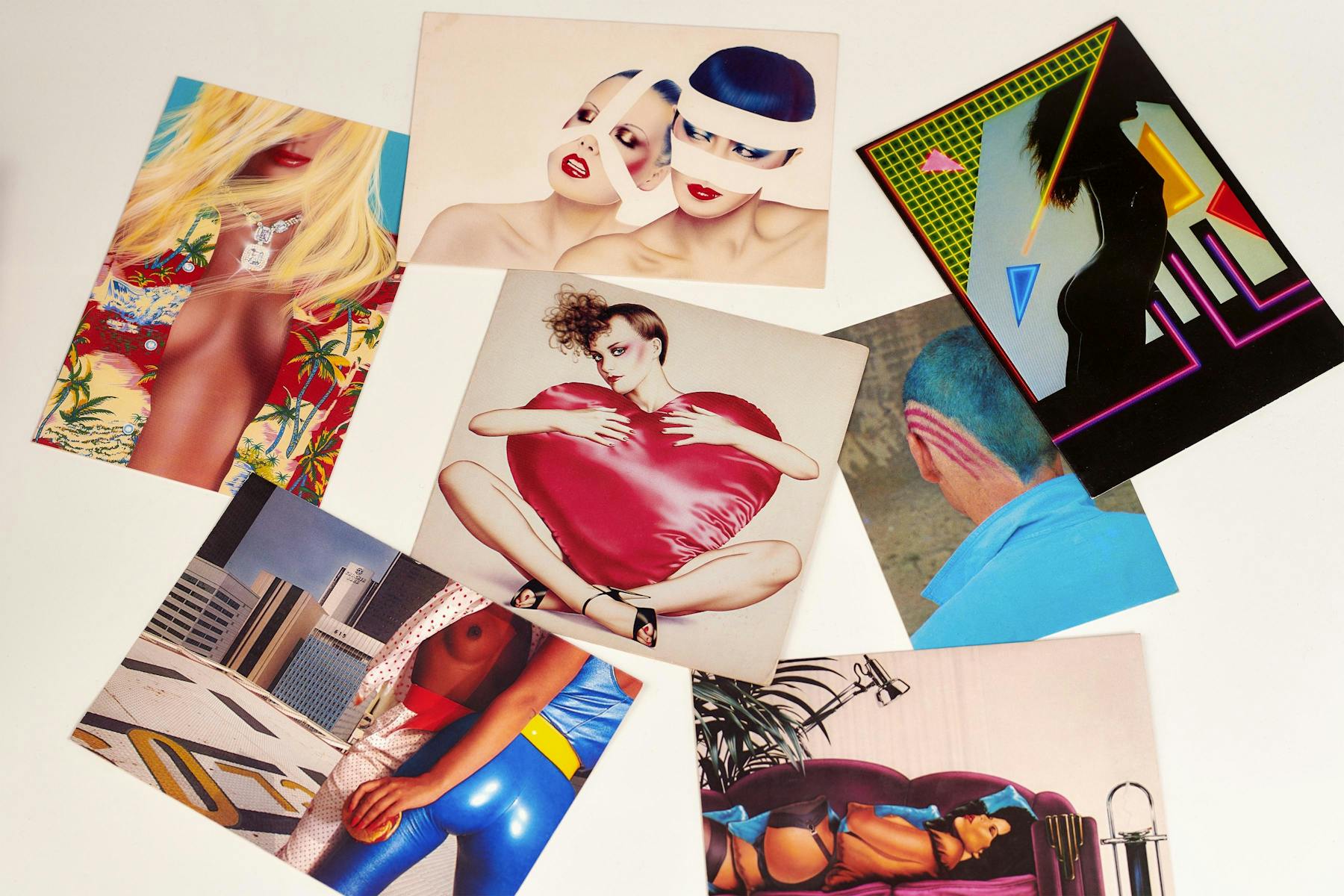 For years, until the project end­ed up being half-aban­doned in favor of VFILES' then-bal­loon­ing store, Igol and a small team (includ­ing her best friend, the design­er Chelsea Fair­less of @everyoutfitonsatc, and the mod­el-turned-actor Hari Nef) would painstak­ing­ly scan and upload as ​'VFILES' pages of the world's great­est glossies, per­haps the only peo­ple who had opened them in years.
Like Igol, Harst's career begin­nings had some­thing of an out­law­ish, unwieldy qual­i­ty to them: he is a per­son who seeks out new ways of nav­i­gat­ing con­nec­tions, between pub­lish­ers, sub­jects, gen­res. While Igol trades most­ly in icon­ic images from the ​'70s to ​'90s, regard­less of per­fec­tion in phys­i­cal ​'qual­i­ty,' he is con­cerned with books as arte­facts unto themselves.
Much of his life has been spent in book­stores, var­i­ous­ly serv­ing as a cus­tomer, staffer and founder of his own. As a kid, his free time was eat­en up at the sec­ond­hand Half Price Books in Texas ("every book was half the price it was sold at when that par­tic­u­lar edi­tion released"), buy­ing up sci­ence fic­tion paper­backs as though the world might soon run out of them.

"I soon real­ized that the cheap­er a copy was, the more orig­i­nal it was too," he says. ​"You'd see the same book, with the same cov­er, be priced at 60 cents, 75 cents, $1.25. And of course, the more expen­sive copies were the lat­er print­ings of the book. I always want­ed the cheap, orig­i­nal copy – I became obsessed with get­ting as much bang for my buck as pos­si­ble. Pret­ty soon, I was buy­ing way more books than I had any inten­tion of read­ing. I loved the way cer­tain cov­ers looked, would real­ize they were all from the same pub­lish­er, or same groups of pub­lish­ers, con­trolled by anoth­er. I'd dis­cov­er eras when a par­tic­u­lar pub­lish­er was cool."
When Harst relo­cat­ed to New York – after a long stint work­ing at dif­fer­ent book­stores in Seat­tle – he was ship­ping books cheap­ly across the world as an Ama­zon deal­er with a cou­ple of friends ("We would buy and sell eas­i­ly 1,000 books a day"). But the con­tent tend­ed on the side of mass and gener­ic – there were a lot of text­books, he recalls – and Harst's own taste is more obscure.
He was also enam­oured by per­son­al con­nec­tions forged with buy­ers that didn't quite trans­late (at all) on Ama­zon. That's how he end­ed up prop­ping up some fold-out tables on Howard Street (strate­gi­cal­ly around a smat­ter­ing of stu­dios and bou­tiques), pil­ing them with obscure fash­ion and design books, and let­ting his own taste, Igol's, and the peo­ple who turned up, deter­mine his inven­to­ry – be it pho­tog­ra­ph­er Mario Sor­ren­ti or cur­rent Revlon cre­ative direc­tor Ruba Abu-Nimah.

"Ruba was one of my biggest cus­tomers. She bought a bunch of copies of Wet mag­a­zine and Screw. She – and every­one else – would tell me what they liked, and if I hadn't heard of it, I'd go look it up. And that's how I learned to be a book deal­er. You go into the world, put some books out there, and you realise your best cus­tomers know more about them than you do. And so you just start learn­ing again, going back and learn­ing more."
Harst's employ­er, a major con­tem­po­rary artist, has amassed a prodi­gious, insti­tu­tion-rival­ing col­lec­tion of coun­ter­cul­ture Amer­i­can lit­er­a­ture released between the years of 1949 and 1984: the peri­od in which mod­ernism began to fall apart, like wet cake. ​"What [this per­son] wants most from an acqui­si­tion is the copy that dreams, the copy that shouldn't exist," Harst says. ​"It's about a real­ly beau­ti­ful, first edi­tion copy of a book – but it's more about the per­son who owned it. [They like] to get a copy that was owned by some­one inter­est­ing, prefer­ably one per­son­al­ly inscribed to them by the author."
For their own mean­der­ing, ad-hoc col­lec­tions – which are often, they men­tion, under­scored by the enor­mous cre­ative black hole engen­dered by the AIDS cri­sis – Igol and Harst have their own deal­ers, peo­ple who under­stand the nuances of their respec­tive tastes.

There is a guy, for instance, in Ams­ter­dam, who alerts them to holo­grams of inter­est. It's unsur­pris­ing, per­haps, that there are so many deli­cious­ly dis­parate threads – the two first met on a project called the ​'Bidoun Library' based on ten­ta­tive the­mat­ic con­nec­tions to the Mid­dle East.
"It was a crazi­ly curat­ed selec­tion of books," says Harst. ​"For instance, the staff would go and buy every book they could find that includ­ed the word ​'Arab' in the title and cost less than a dol­lar. And that would be a shelf of books. We bought every book pub­lished in the Sovi­et Union in Eng­lish about the Mid­dle East, because there's so many of them. And these cor­po­rate pub­li­ca­tions that came out of Sau­di Ara­bia in the ​'70s and ​'80s."
At one point, it need­ed to be cat­a­loged and added to a data­base – that's when Igol joined the project. Ever since then, she notes, they've found them­selves mov­ing through his­to­ry togeth­er, ​"just show­ing dif­fer­ent aes­thet­ics. You know what I mean?" she looks at Harst. ​"Through images, words and objects."
---