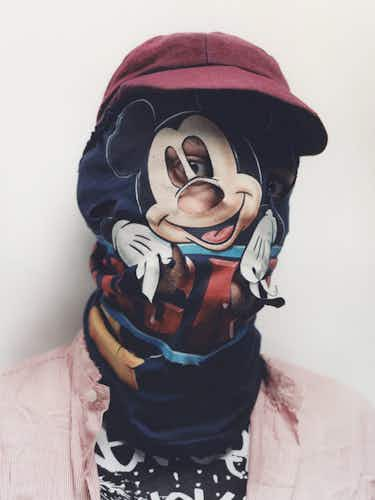 Dr Noki
Textile collage artist and fashion customiser.
Where were you born?

Aberdeen, Scotland.

What's a book that changed your life?
Culture Jam by Kalle Lasn
You can only listen to three albums for the rest of your life. What are they?
Spankmaster, Kool Keith,
A Dr. Octagon compilation
Speak & Spell, Depeche Mode
The five guests you'd invite to your dream dinner:

Lucio Fontana, Kalle Lasn, Judy Blame, Leigh Bowery and Anni Albers.
A biopic of your life is in the pipeline. Who is playing you?
Shrek.
---