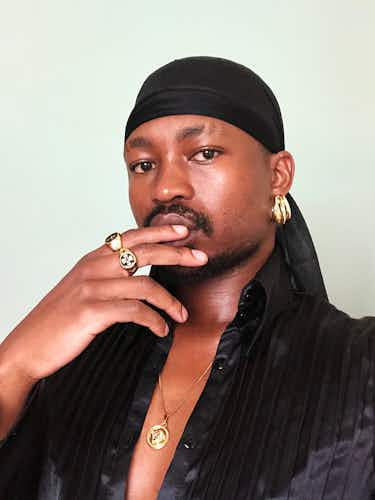 Fela Gucci
Artist, photographer, and one half of FAKA – the music and performance art duo.
Where were you born and where are you based? Johannesburg.

What's a book that changed your life? The Quiet Violence of Dreams by K. Sello Duiker.
You can only listen to three albums for the rest of your life. What are they?
Urban Zulu, Busi Mhlongo
Santigold, Santigold
Let Go, Avril Lavigne
The five guests you'd invite to your dream dinner: Brenda Fassie, Larry B aka MsCarrieStacks, Amstel Diva, Lebo Mathosa, and Lundi.

When do you feel most happy? When I'm with my grandmother.

You're about to book a one-way ticket to… Mozambique.
Most overused phrase? "Like."

---