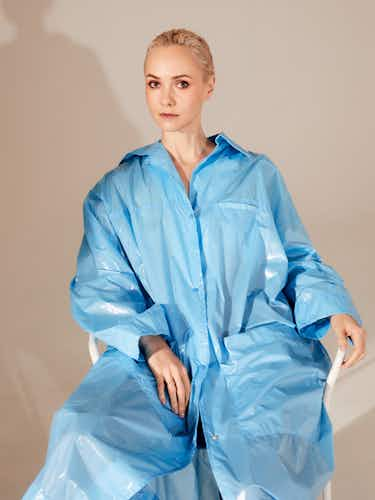 Olga Karput
Founder and owner of concept store KM20.
Where were you born and where are you based? Born in Minsk, Belarus. Based in Moscow.
What's a book that changed your life? Ask and It Is Given by Esther Hicks and Jerry Hicks.
You can only listen to three albums for the rest of your life. What are they?
OK Computer, Radiohead
Devotion, Jessie Ware
A meditation compilation
The five guests you'd invite to your dream dinner: The people I chose are ones I have a lot of questions for – it would be a wonderful evening in the company of men: Raf Simons, Irvin David Yalom or Yuval Noah Harari­, Sadhguru, The Weeknd and Martin Parr (since we need the best photo report of the dinner).

What's your favourite tipple? Orange wine.
---