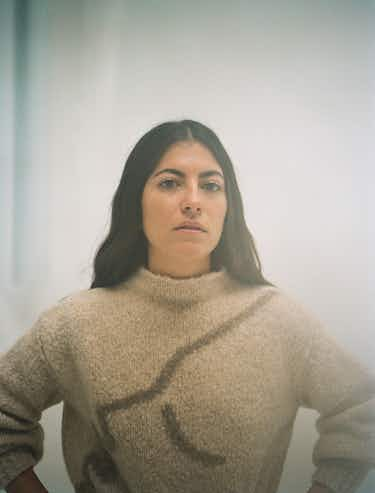 Paloma Lanna
Founder of Paloma Wool – a project that incorporates art, photography, and fashion design.
Where were you born and where are you based? Born in San Sebastián, Spain. Based in Barcelona.

What's a book that changed your life? Patria by Fernando Aramburu – a novel set in the Basque Country during the ETA regime.
You can only listen to three albums for the rest of your life. What are they? Here are my definite two…
Gallery Love, Oso Leone

Buena Vista Social Club Presents Omara Portuondo, Omara Portuondo
The five guests you'd invite to your dream dinner: Leticia Sala, Frida Kahlo, my dad, Pina Bausch, and Hilma af Klint.
When do you feel most happy? When I'm taking pictures, spending time with my best friend, Carlota Guerrero – which always ends in mischief – and when I tuck myself in bed with my boyfriend and two cats every night.

---