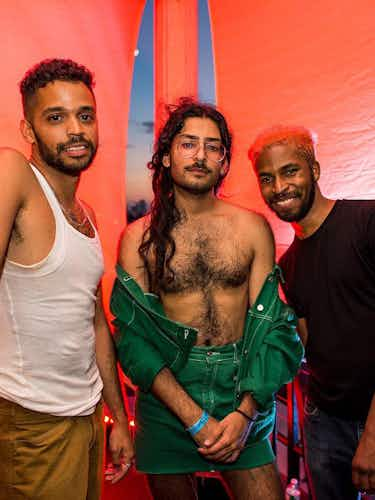 Papi Juice
Creative collective (DJs Oscar Nunez and Adam Rhodes, and illustrator Mohammed Fayaz) with a mission to affirm and celebrate the lives of queer and trans people of colour.
Where were you based? New York

The five guests you'd invite to your dream dinner: Josephine Baker, Janet Mock, Padma Lakshmi, Bad Bunny, and Alexandria Ocasio-Cortez. Adam's on the grill, Oscar's got the salad and Mobaby's roasting a chicken.
You've just been super liked on Tinder. Who are you hoping it's from? Frank Ocean.
What's your zodiac sign? We are a trio of Libra, Scorpio, and Capricorn. It's no surprise that we get along the way that we do.
The year is 2019, who are you putting on the cover of The Face? Indya Moore, Parker Kit Hill, or Yaeji.
---